Piragi is something that I make every Christmas. It is traditional, my grandmother and my great grandmother use to make it. It is part of where I come from and who I am.
Piragi is not a traditional Latvian Christmas food, but I can understand why it became so in my family. Traditionally piragi is made around the 24th of June in Latvia. It is made to celebrate the summer solstice in a festival called Jani. Saying this, piragi finds itself at most Latvian celebrations, it is just too yummy to have once a year. I also tend to make them at Easter.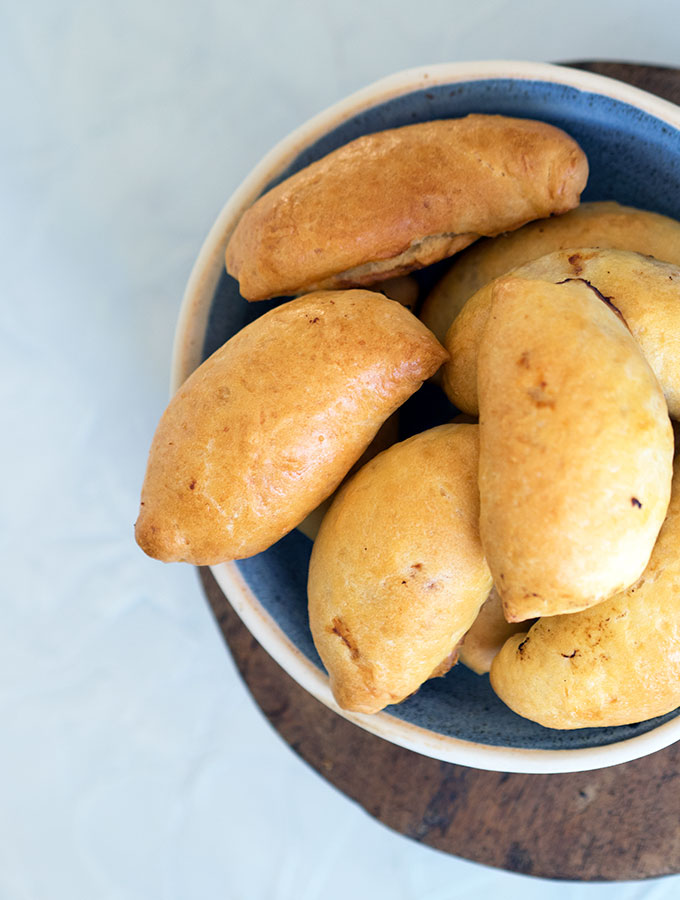 The word diet and piragi do not go together. It is made with fatty bacon, don't even bother making it with the healthier for you short-cut bacon with all fat trimmed off. DOES NOT WORK!! This is not an everyday food so don't try and make them healthy. The amount of time that goes into making them you would be cheating yourself by doing so.
My grandmother did not leave me her recipe, I was supposed to just know how to make them. Growing up I spent countless days in the kitchen with Mahkhit (my great grandmother) and my grandma leading up to Christmas where i watched these little buns of pure delight being made and helped of course. Basically, if I was stupid enough not to pay attention on how to make them then I think she felt I did not deserve to have the recipe written down for me.
Sadly I am stupid, in my brain I retained the basics to the process. I got older and lost interest in making them and sadly when she passed away, nothing was written down. It was now up to me to keep the tradition going. She only had one child, my Dad and boys weren't encouraged into the kitchen back in those days.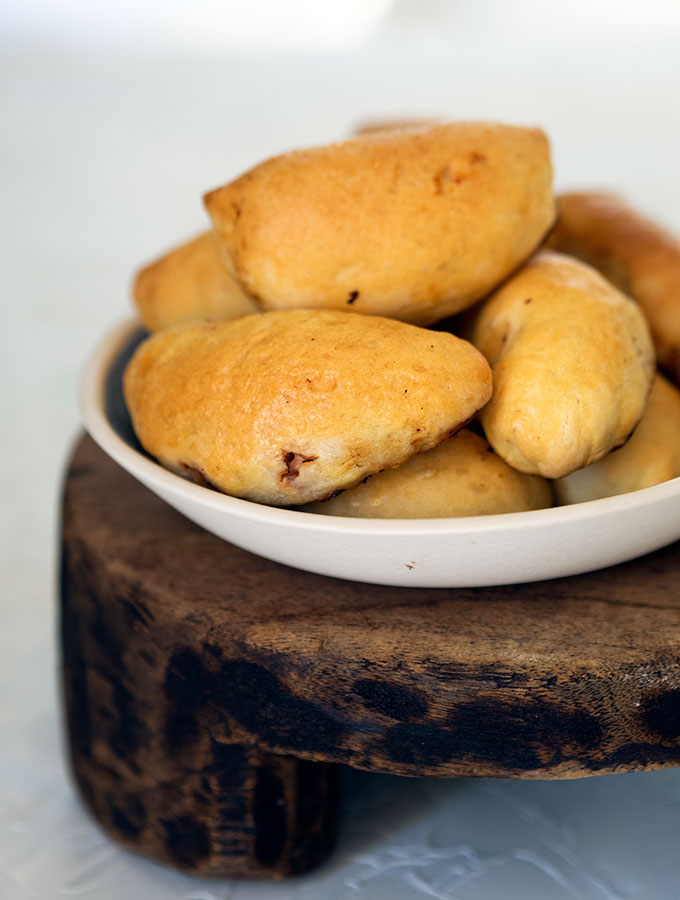 So with lots of trial and error and what had been retained in my brain, I finally perfected what I believe is pretty close to her recipe.
Unlike my grandmother, the recipe is written down to be passed down the family line. I too only have one child, Junior. Though unlike my Dad, Junior has been encouraged to cook from day dot and enjoys it. He has done me proud and mastered the art of the piragi. Which is fantastic, it is wonderful to spend an afternoon in the kitchen with him, shaping and baking these little buns of pure indulgent joy. I am also extremely pleased that tradition is upholding itself and the memories of my childhood with it
After the recipe?  Then head over here.
Sara xxx