Pizza Hut's concept store has opened in Waterloo. Bringing back some of the crowd pleasers from the good old days, including a dessert bar!
Where did the Pizza Hut of my childhood go? It was the place where we had birthday parties, and a treat family meal out with the parents.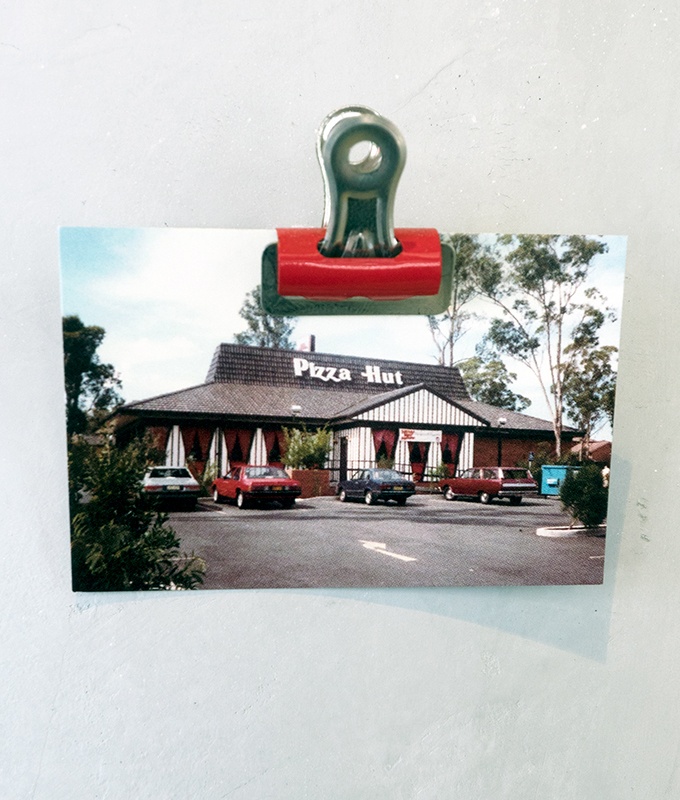 We were let run free to discover what delights the salad and dessert bars offered. Making us feel very independent and special. The soft drink came in humongous clear heavy plastic glasses filled with mini ice cubes.
As a child, I thought Pizza Hut was a magical and amazing place.
Most importantly it was the home of the Pizza Pete Gingerbread man. They were available at the cash register when your folks were paying the bill. Every kid pestered their parents to buy one, and generally successful. I know I was!
This was the Pizza Hut of the70's, 80's and early 90's. I'm sure some of you wouldn't even remember what they were like back then. The Pizza Hut building was iconic; there was no missing it.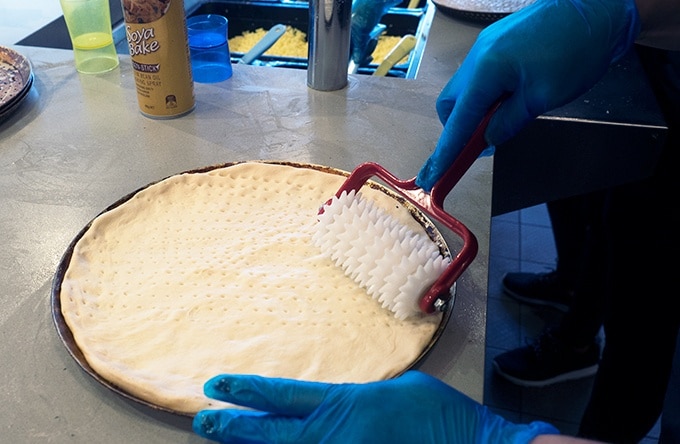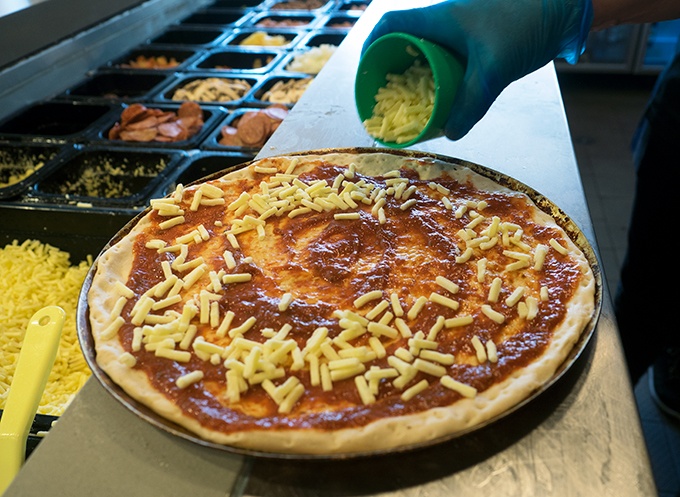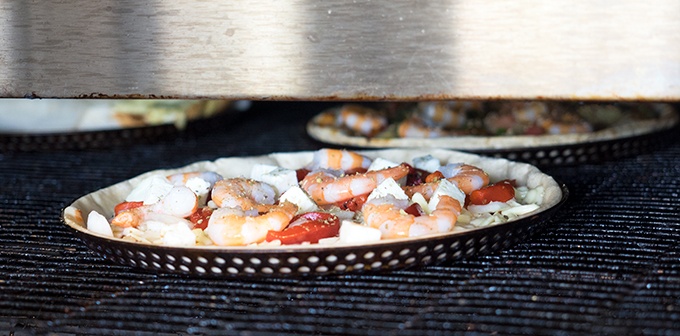 making pizza at Pizza Hut's concept store Waterloo
In fact even today it's easy to spot a repurposed Pizza Hut Restaurant. And people seem fascinated with this.
There is a blog called Used to be a Pizza Hut, and a book called Pizza Hunting. Aussie couple Ho Hai Tran and Chloe Cahill travelled around Australia with Tran photographing former Pizza Hut Restaurants. Capturing their new purpose in life, funeral homes, pool shops, bottle shops, and even a porn shop.
If you are too young to remember or have forgotten what the Pizza Hut experience was like back then I did a little searching on YouTube and found some old Australian Pizza Hut commercials.
My beloved Pizza Pete even makes an appearance in one. Most importantly you can see what the salad and dessert bars were like and how homely the restaurants were inside. Plus "Dad" always seemed to be the one with a beer, and "Mum" got the coffee with a mile of cream on top.
This brings me to Pizza Hut's concept store in Waterloo.
Firstly I have to be honest, my love for Pizza Hut faded away as their eat in restaurants did. Eventually they became a home delivery or pick up pizza company here in Australia. The most crushing aspect of all, Pizza Pete gingerbread men disappeared too.
When I was invited to see how Pizza Hut was changing and to try out Pizza Hut's concept store, I accepted. Plus my fingers, toes and eyes were crossed that I may find a Pizza Pete gingerbread man with my name on it!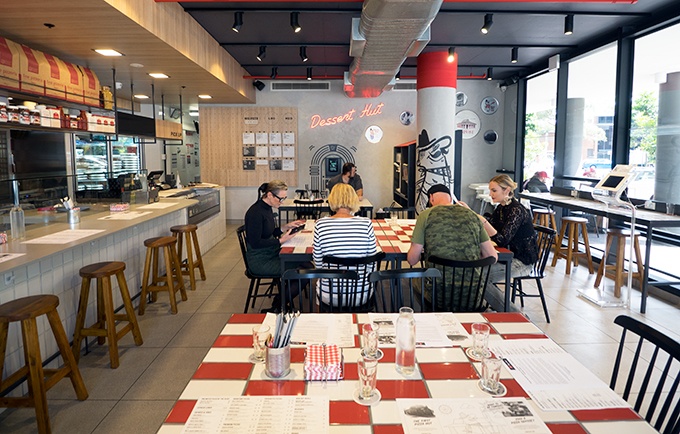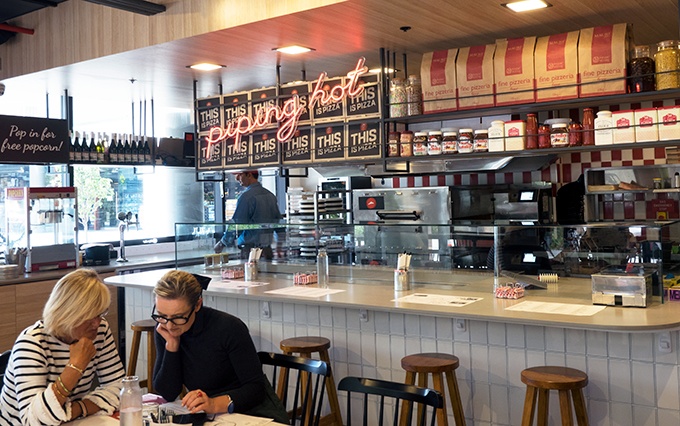 Pizza Hut's concept store in Waterloo isn't housed in one of the iconic buildings. Instead it is conveniently located under one of the apartment blocks on Archibald Avenue.
Yes, you can dine in. It is a rather modern fit out, you won't find non-rendered brick walls and carpet like in the old restaurants. Instead floor to ceiling windows, white tiles and a slightly industrial vibe. The checkered tablecloths are gone too, but they still have the activity placemats for kids (or adults if you are that way inclined).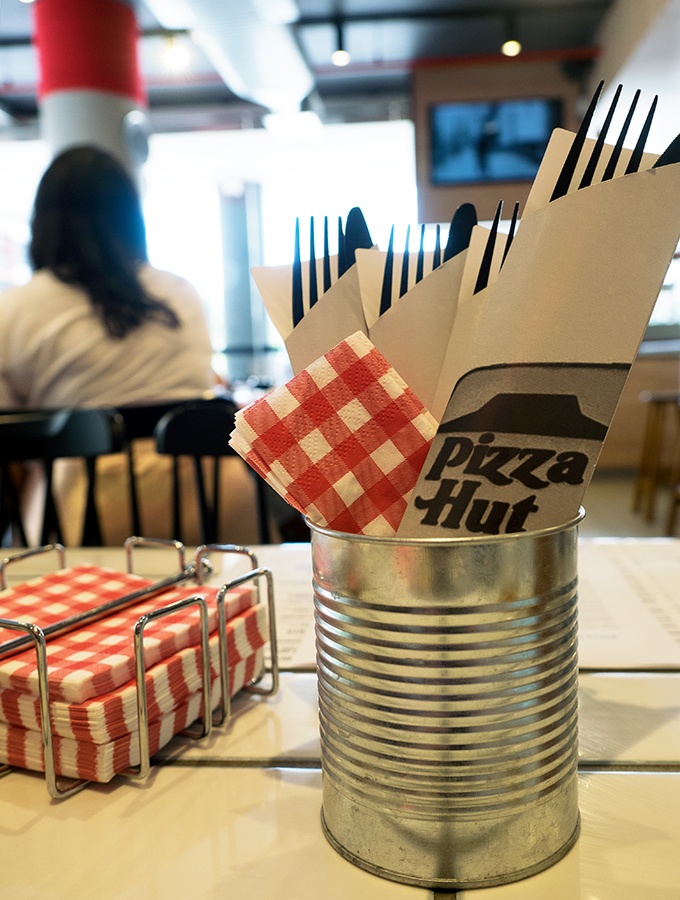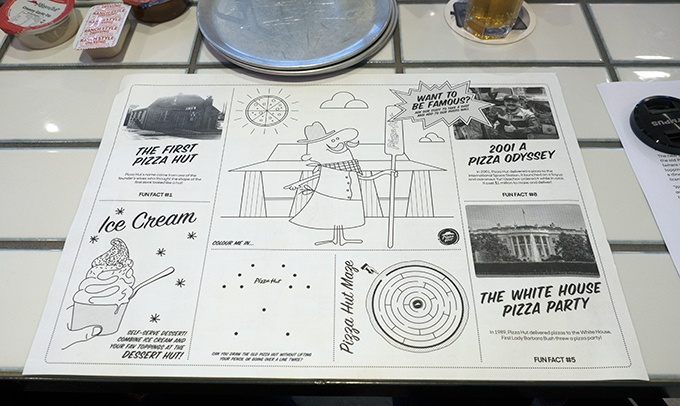 The Waterloo store is now Pizza Hut's flagship restaurant. It will function as a "Centre of Restaurant Excellence", be an "innovation lab" where they will test and prove concepts, then roll them out to select stores around Australia.
Pizza Hut Australia Innovation Director, Matthew Sawyer says, "The new business model has a 'glocal' philosophy, globally relevant with adaptations to suit the local. Our new store will have food created specially to please the residents in the area. In other locations, we will tailor certain menu items in the same way. This reflects our approach of fusing global and local for our brand."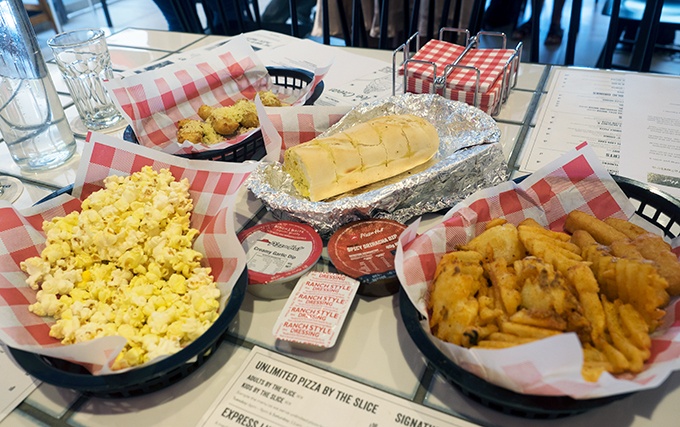 The menu is more extensive than the normal Pizza Hut menu. There is a range of entrees, sides and salads. The pizza menu is as you would find on line, but with a noticeable difference, there is a selection of signature pizzas.
The signature pizzas are available at the Waterloo store only.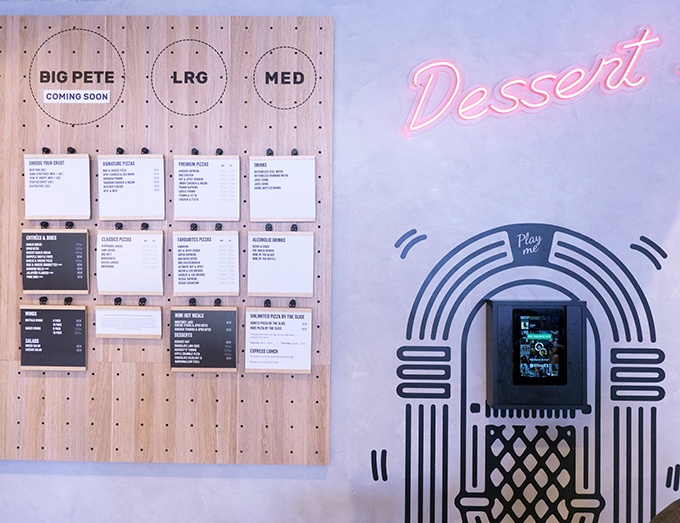 You won't find a salad bar, which is a shame, but there is a dessert bar. They call it the Dessert Hut, a soft serve ice cream machine and various toppings. This will eventually be expanded on to create more of a self serve dessert experience.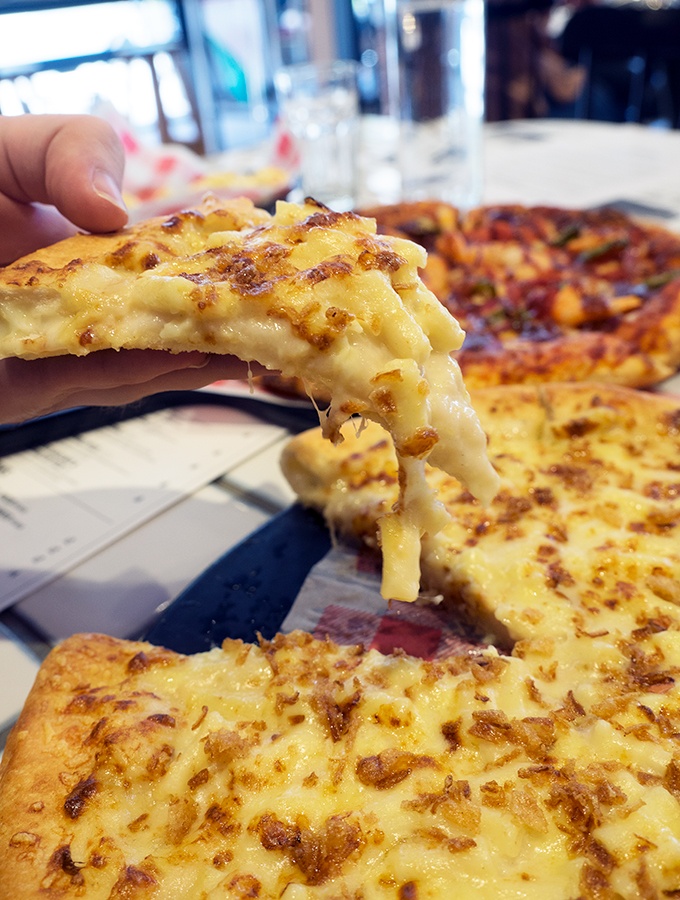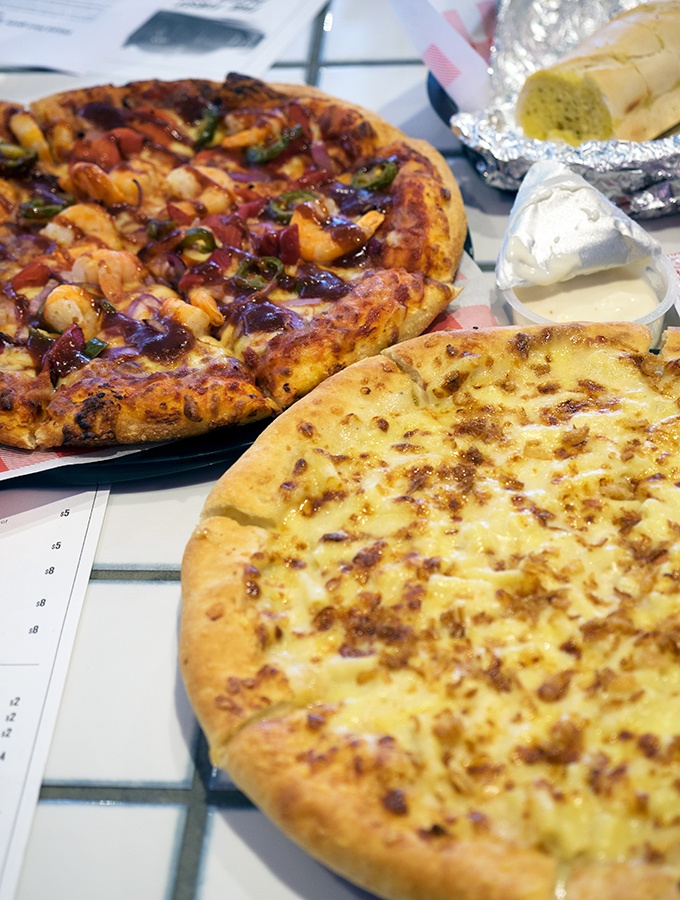 above: mac & cheese and sriracha prawn signature pizzas
If you were a fan of Pizza Hut's unlimited pizza by the slice back in the 80's and 90's this is also on offer. Come in on a Tuesday (6-9pm) or Saturday (11am-2pm) and you will be able to sample the menu with unlimited pizza by the slice. It's very reasonable at $16/adult and $9/child.
I know you are waiting with baited breath. Did I find a Pizza Pete gingerbread man? Sadly no. Though there are whispers on the wind that he may be back.
Do tell, what do you think of how Pizza Hut has changed over the decades, and am I the only one that misses Pizza Pete gingerbread men?
Sara xxx
Pizza Hut's Concept Store
7 Archibald Avenue, Waterloo
website