It was the last night in New York. A full day of walking, playing tourist and basically trying to fit in as much as possible. My feet were hurting. Flu had completely wrapped it massive germy infested arms around me and I was not feeling great. One thing on my list I still really wanted to do and had not achieved as yet, pizza. I wanted to try New York style pizza.
Not really feeling like venturing far, with luck, Rustic Pizzeria was just a couple of blocks away from my hotel.
I love the way New Yorkers do pizza, Aussies have a lot to learn. The fact you can buy by the slice is awesome, no need to buy a whole pizza. Pick and choose as your taste buds desire.
The pizza is pre-made, you choose which slices you would like and they are popped back in to the pizza oven to finish cooking. Pizza the way I love it, not heavy on toppings, served piping hot with a thin and crisp base, perfect!
I decided two slices would totally fill me up. The slices are like they are from a pizza made for a giant.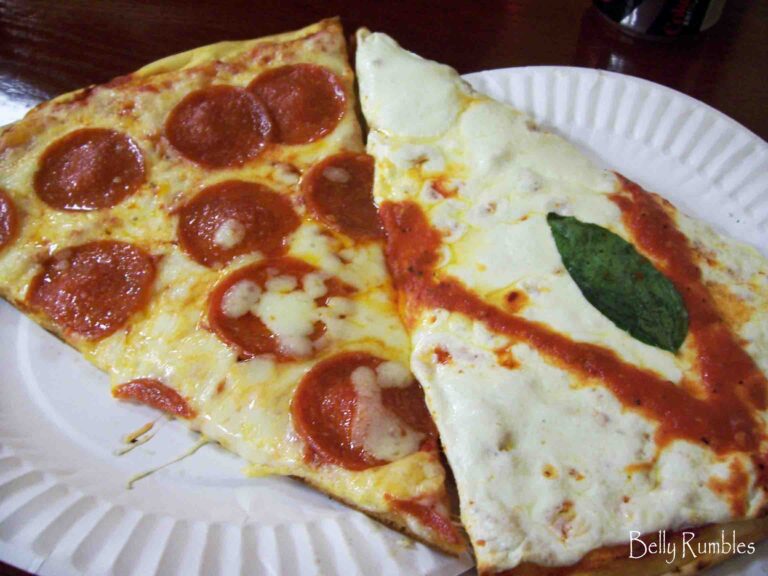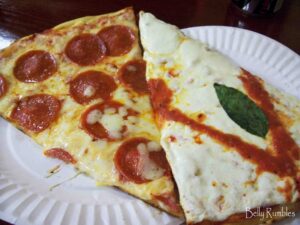 I chose a slice of nice simple mozzarella, basil and tomato and a slice of pepperoni. Simple and totally delicious.
Sara xxx