Last nights' episode judges were seeking recipes for the freezer. Like last week, three lucky hopefuls were given a golden ticket into the next round.
Christine, dressed in a gorgeous blue, received a golden ticket for her pork vindaloo.
Erin strolls in playing the ukulele and serves the judges up some maple macadamia ice cream. They love it and feel it is restaurant quality.
Sara Jade also makes a musical entrance with her partner strumming his guitar. She presents chilli con carne, her grandmother's recipe.
Sara Jade ends up winning last night's episode. Personally I was hoping for Erin's ice cream to win, I am not a fan of mass produced products using meat, especially mince. I never buy this type of product from the supermarket, instead I will always make extra and freeze it for quick and easy meals.
So here I am out of my comfort zone, purchasing and eating a product I would not normally consider. The things we do in the name of research!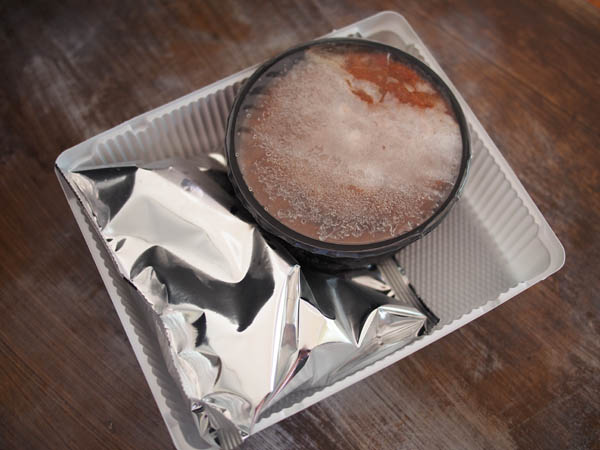 Packet Information
Ingredients: Beef (24%), tomatoes, kidney beans, firming agent (509), onion, tomato paste, jalapenos chillies, roasted capsicum, red chillies, hot chilli sauce, vegetable oil, thickener (1422), garlic, natural beef flavours, spices and sugar
Allergen advice: soybeans
General: There is one serving in a packet. This includes the chilli con carne (300g – 1050Kj/249Cal) and corn chips (35g – 718kJ/172Cal). This meal contains 29% of your recommended daily intake (RDI) of Saturated fats and 23% RDI of fat. It is also quite high in salt, 29% of your RDI. The product is made in Australia.
Price: $5.99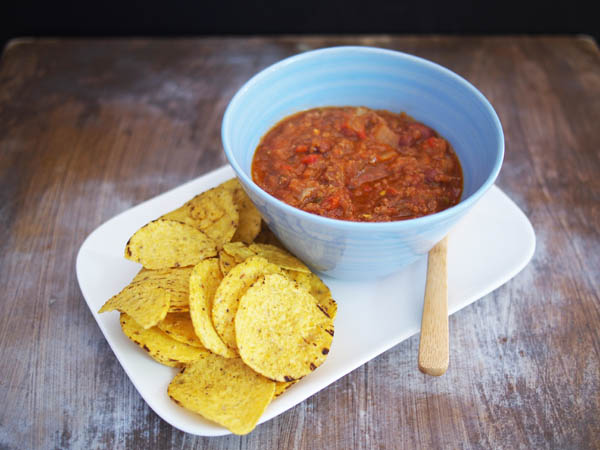 It is easy enough to prepare. In the microwave for 4.5 minutes, give it a stir, back in for another minute and lunch was served. To prepare the corn chips it is as simple as letting them defrost. I was worried they wouldn't have crunch, but they do. I would suggest popping the corn chips in the microwave for a few seconds as well, just to freshen them up a little.
Once cooked it looks okay and you can smell the chilli and spices. You can see chilli seeds, whole kidney beans, onion and of coarse the mince. It is a good consistency, not runny.
The mince has a funny texture, finely ground, but has a compacted tough feel in the mouth. There is also quite a bit of gristle and fatty bits through it. Maybe I have the unlucky packet, but sadly due to this I decide that I have researched enough and only eat a quarter of the meal. I find pulling little chunks of gristle out of my mouth quite off putting.
What cut of beef they use to mince, I have no idea, but it is evidently a low cost cut. I have never experience that quantity of ground up gristly bits in one dish before, and I didn't even finish it. I think it could of been a great product if they hadn't compromised on the main ingredient, beef. I am sure if I had a bowl of this chilli con carne over at Sara Jade's place, one that she had made using great ingredients, it would be brilliant. The basis is there for a really good product.
What I do like about the chilli con carne is the heat. I like a dish with kick, particularly chilli con carne. I also love her branding. The flavour is good, it is the minced beef that lets this product down. It's such a shame.
Sara Jade, congratulations on winning the episode last night and I wish you the best of luck with the competition. Hopefully I just got an unlucky packet.
Do tell dear Belly Rumbles' reader, what did you think of the three recipes last night? Who do you think should of won?
Sara xxx
Belly Rumbles is in no way connected to Recipe to Riches, Woolworths or any of the contestants