A lazy Sydney Sunday Brunch, it's how we Sydneysiders roll! Add in seafood, bubbles, an extensive dessert table and you have won me over. Sailmaker at Hyatt Regency Sydney has you covered with limitless Chandon and a dessert spread to make Willy Wonka jealous.
Sunday brunch suits me down to the ground. It means I can sleep in and the first meal of the day can include alcohol without judgment.
If you follow me on Instagram or my other socials, you will know I have an addiction to yum cha. This is my weekend go to with copious amounts of tea. Then on the odd occasion the staple dumpling diet gets thrown to the wind for something different.
On this occasion it was the promise of oysters and a bottomless glass of bubbles. Two of my favourite things!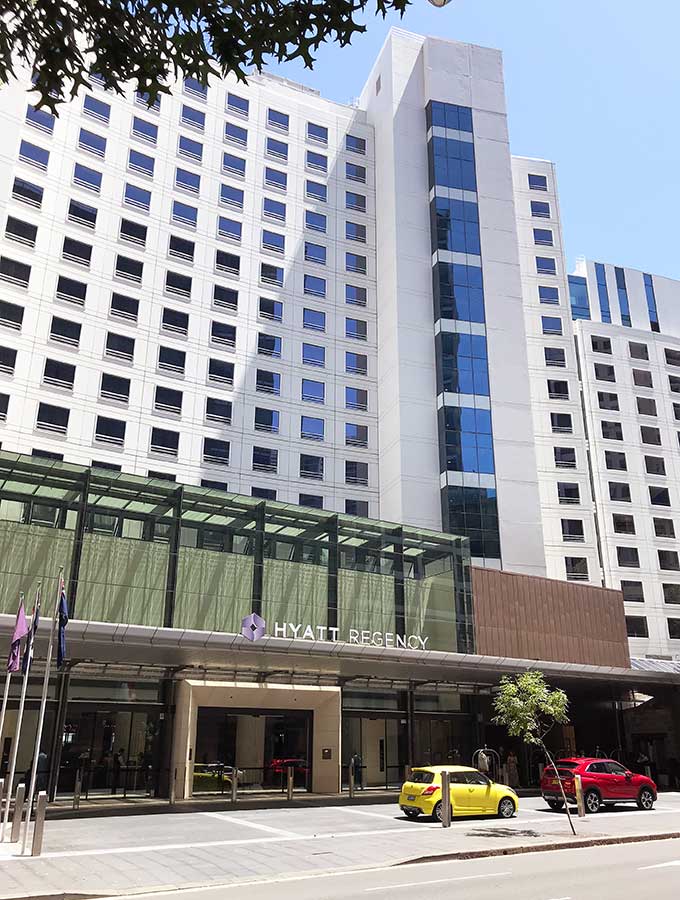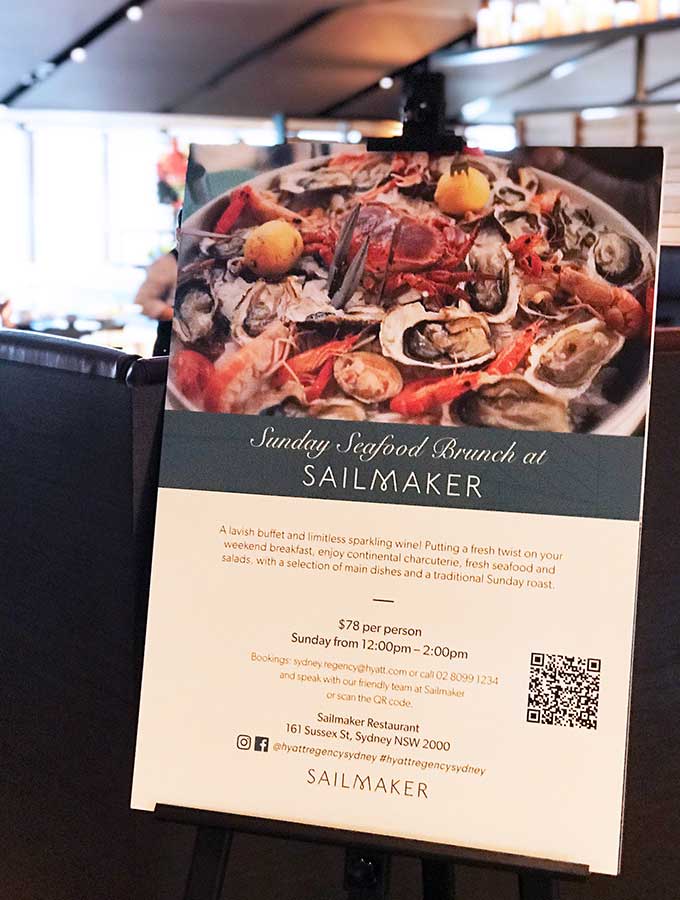 Hyatt Regency Sydney started putting on Seafood brunches in February. There is a choice of seafood straight from Sydney's iconic Fish Market. Other non-seafood brunch fare, an extensive dessert table, and my favourite, endless glasses of Chandon.
Chef de Cuisine Joseph Cain and his team have put together quite a spread. You will not go hungry that's for sure. Nor thirsty.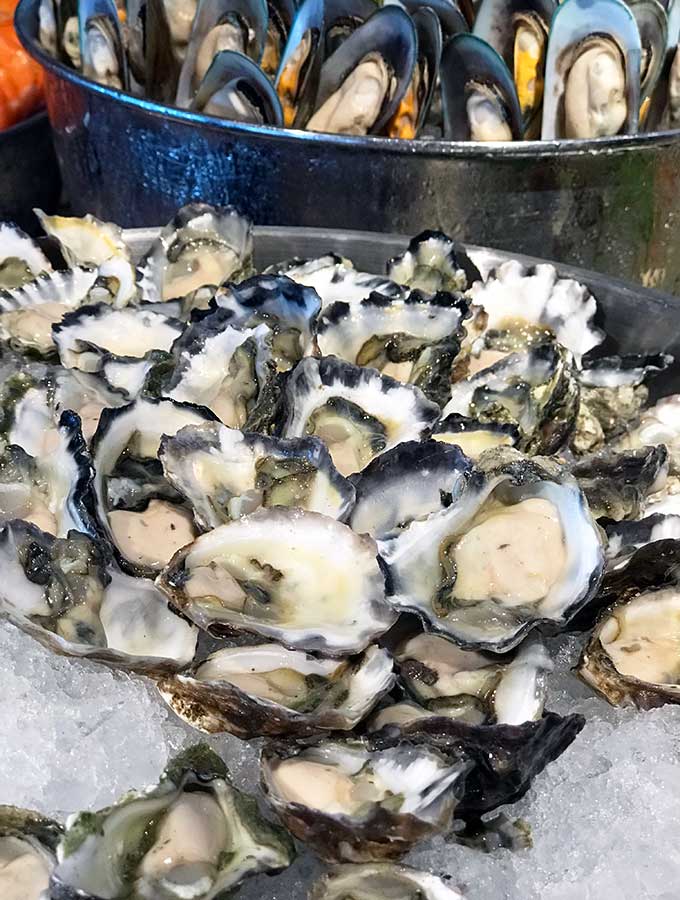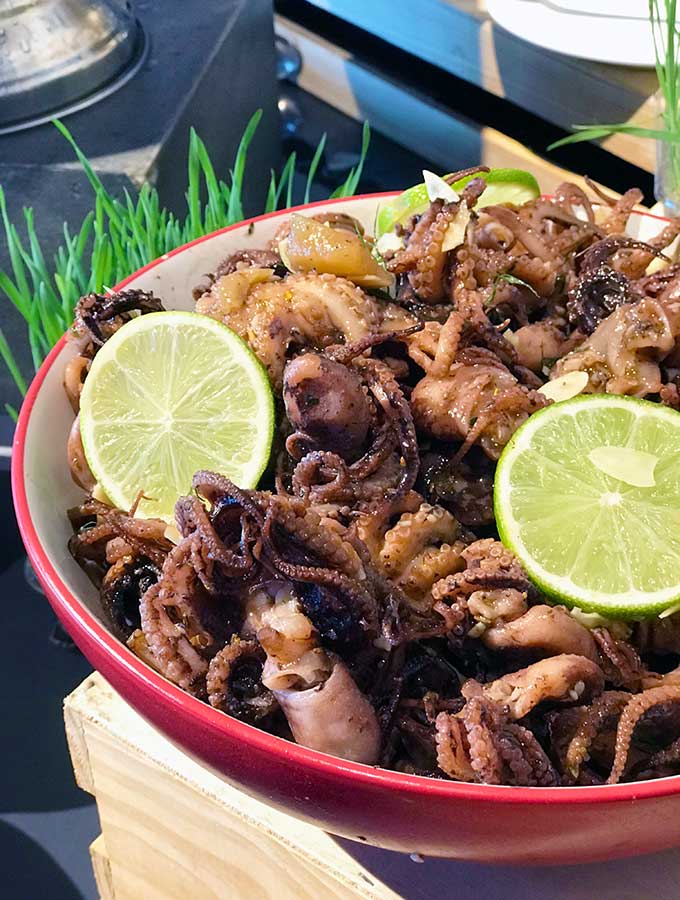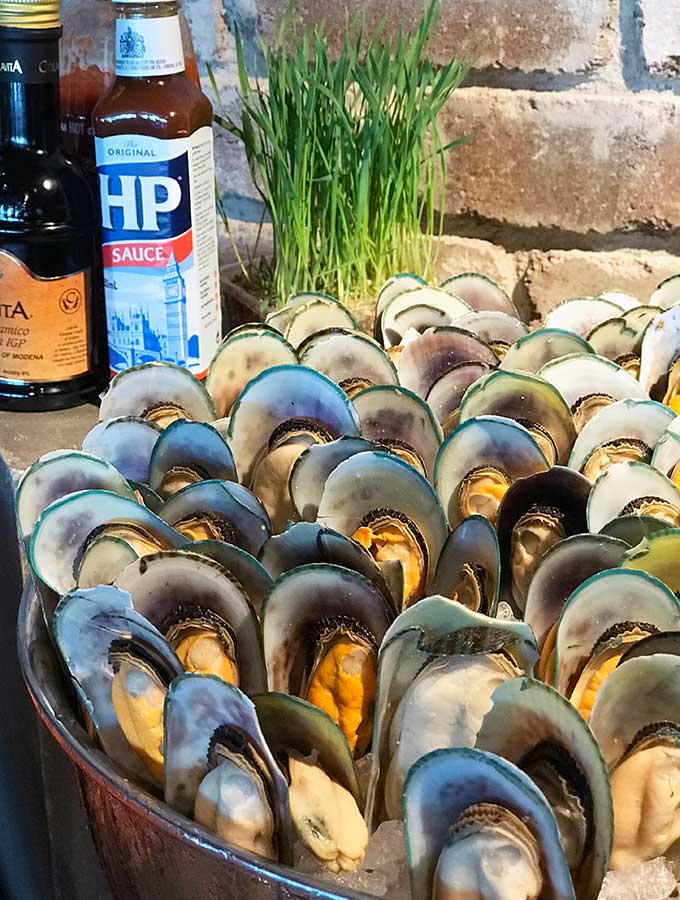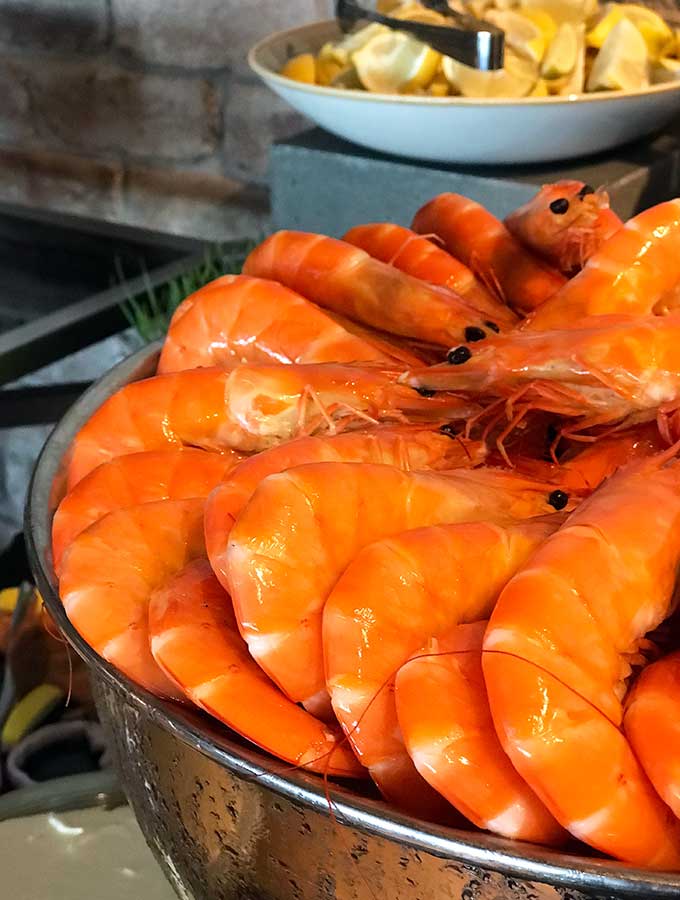 The variety of seafood on offer was not as extensive as I would have imagined for a seafood brunch. We attended a soft launch of the brunch and a few things didn't go quite as planned. I have been assured that the variety of seafood has been amped up.
What was on offer was wonderful quality. The king prawns were large and plump. As were the mussels. Oysters were my favourite, Sydney Rock oysters. The baby octopus was also great. If you love smoked salmon there was plenty on offer with typical accompaniments.
The egg station could also whip you up a seafood omelet. They were happy to whip your eggs up any way you like them.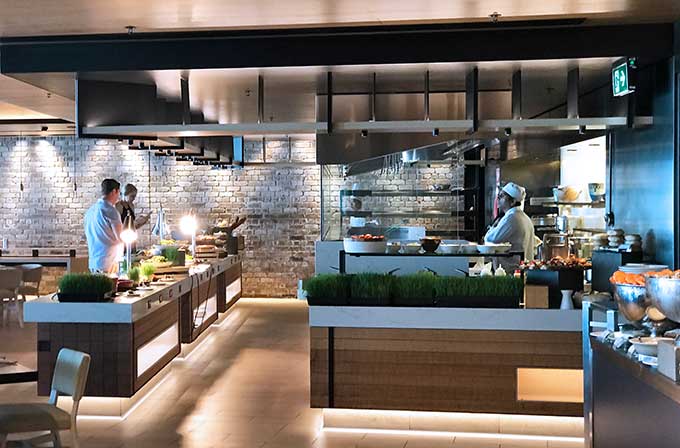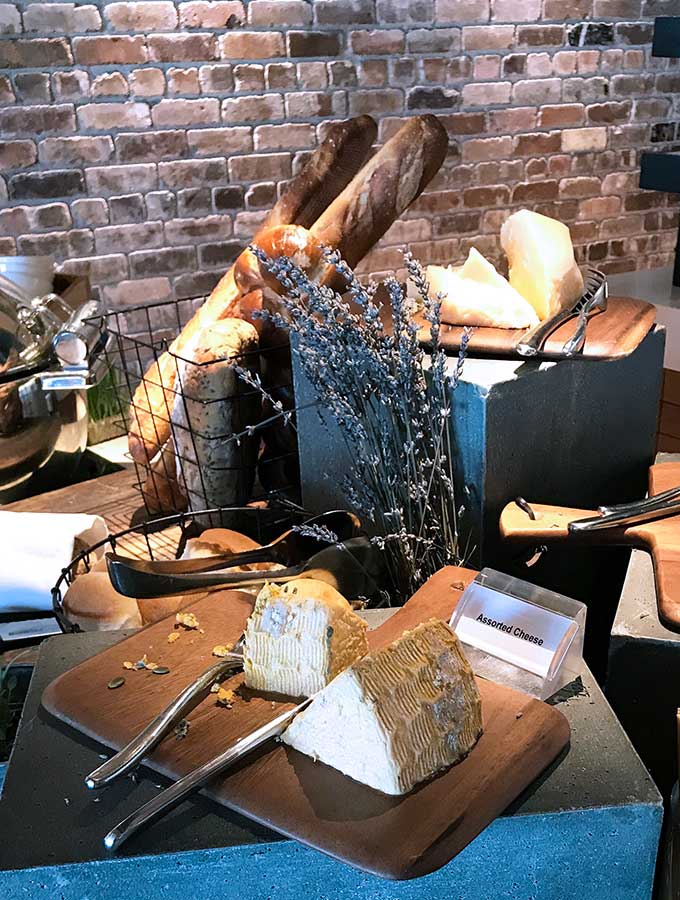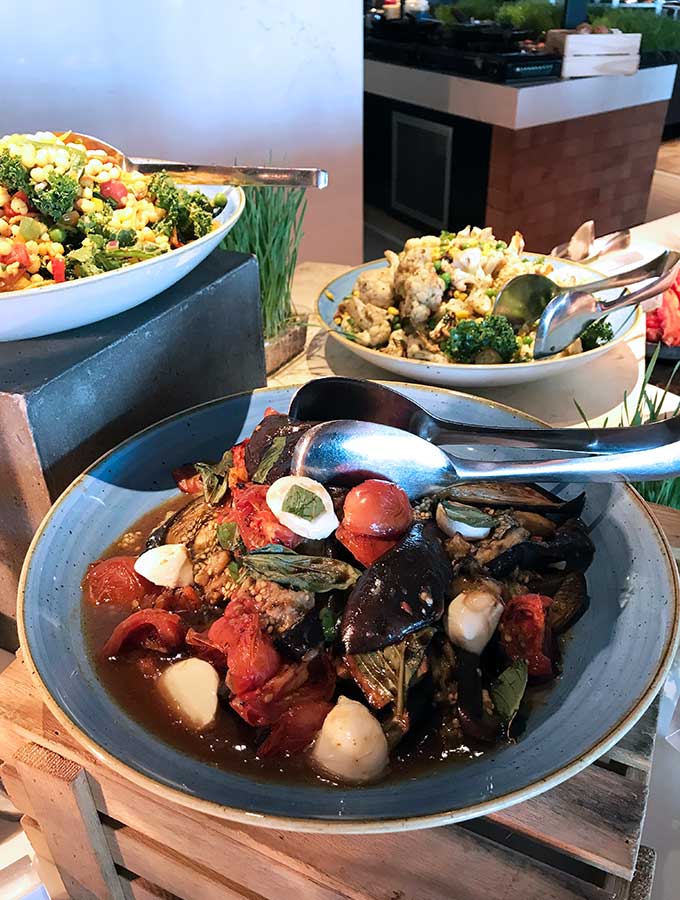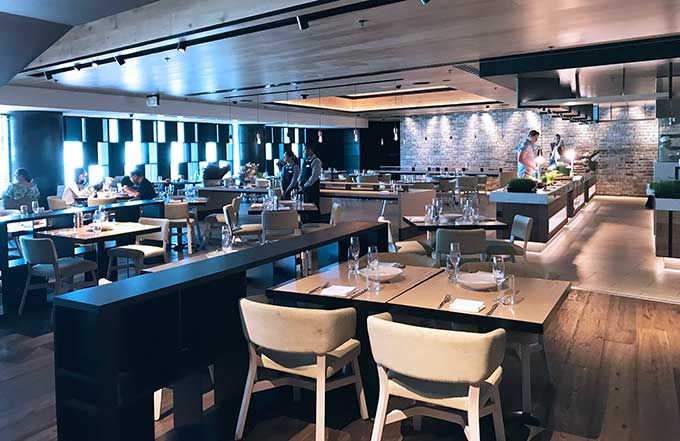 Sunday brunch isn't only about seafood. There is a range of cheese, charcuterie, and bread. As well as salads. I was particularly fond of the eggplant salad with bocconcini and a chili kick. The roasted cauliflower salad came in a close second.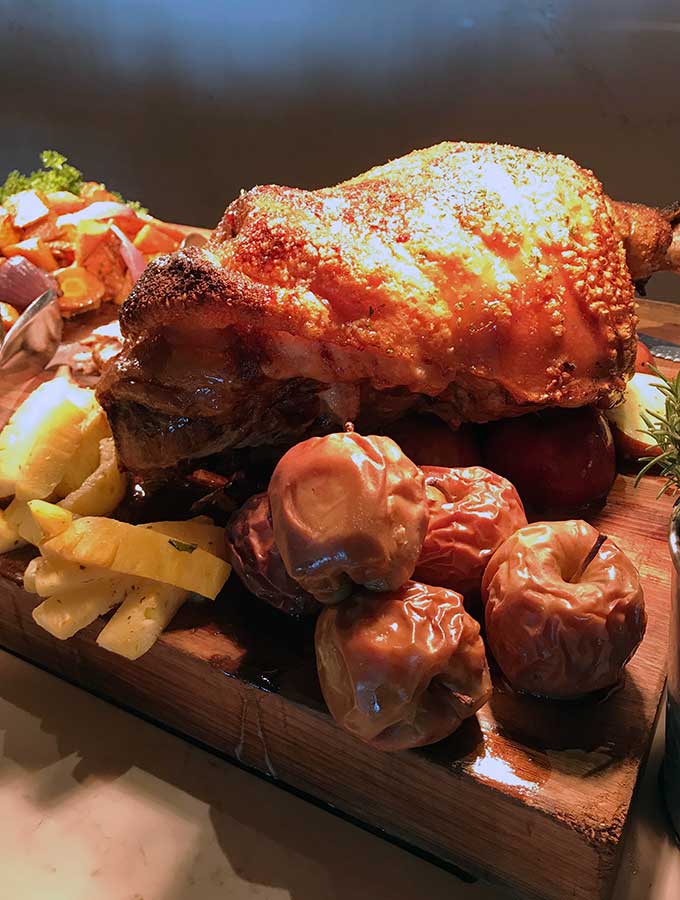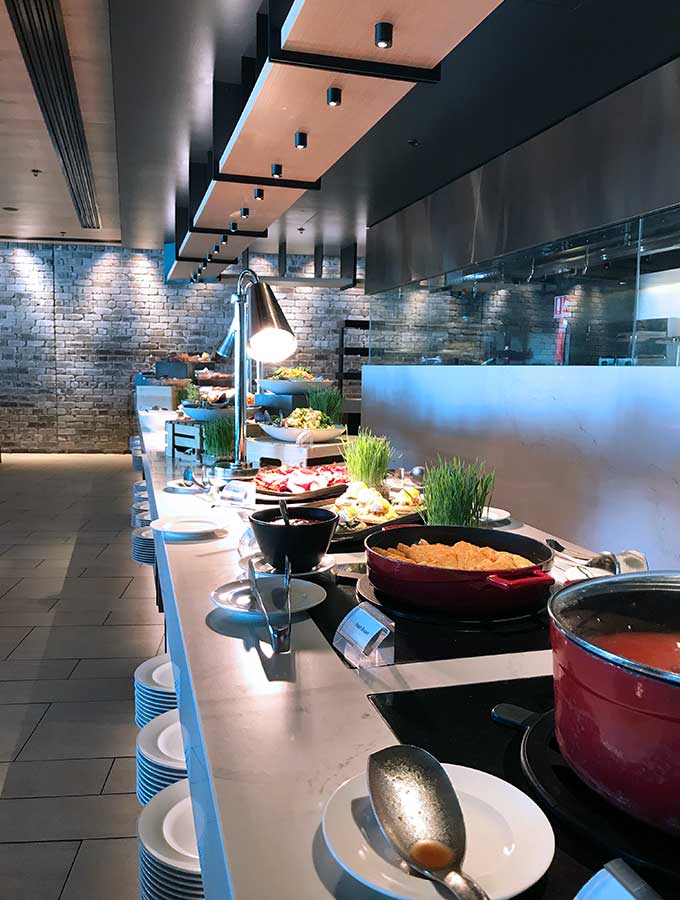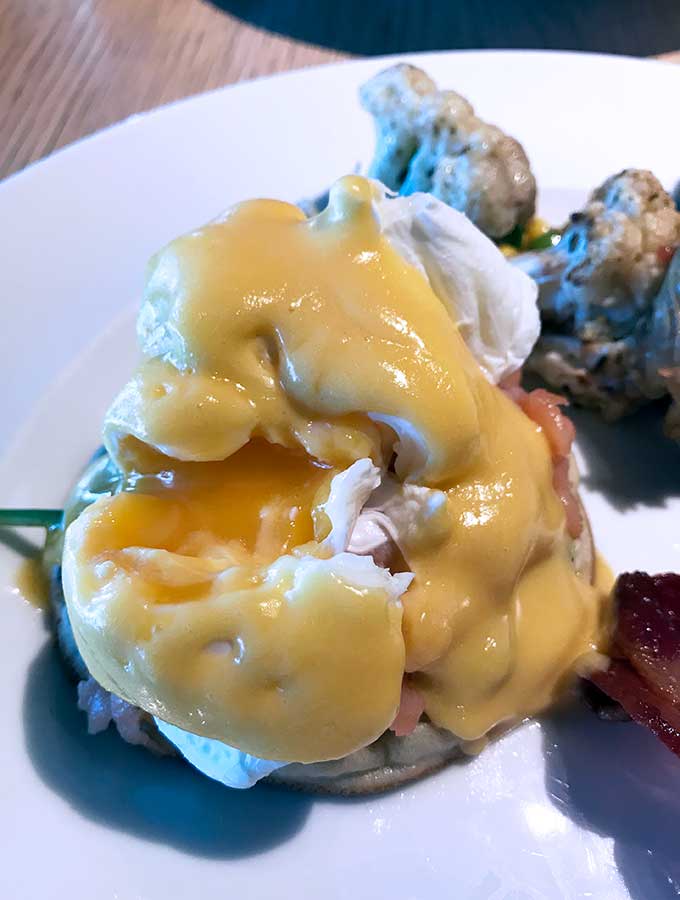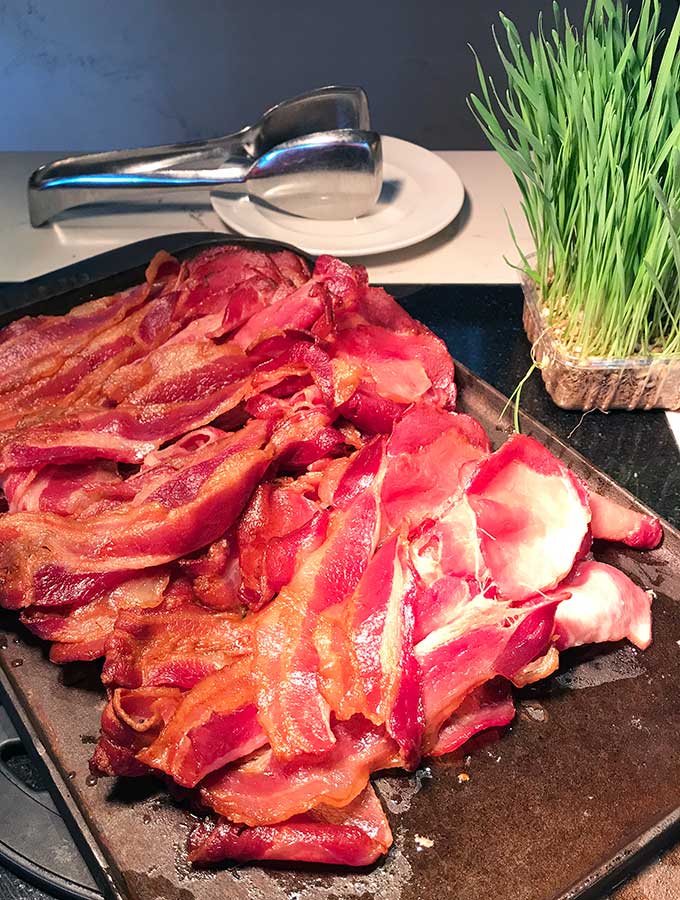 There will be a roast to satisfy the carnivours. When we visited it was a pork roast with everyone's favourite, crackling. To accompany the roast were whole roasted apples and shards of pineapple. There are other hot dishes to choose from including crispy bacon and eggs Benedict.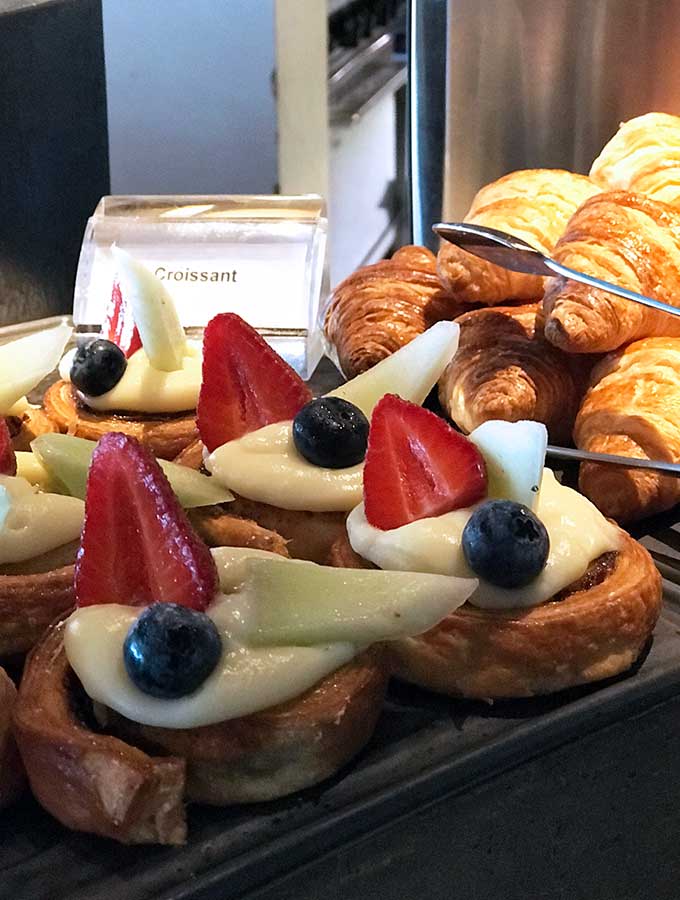 Plus there are a variety of danishes and croissants.
I did mention before that limitless Chandon is on offer. Staff roam the room to ensure that your glass is topped up. There is also tea, coffee, juice, water and soft drink available.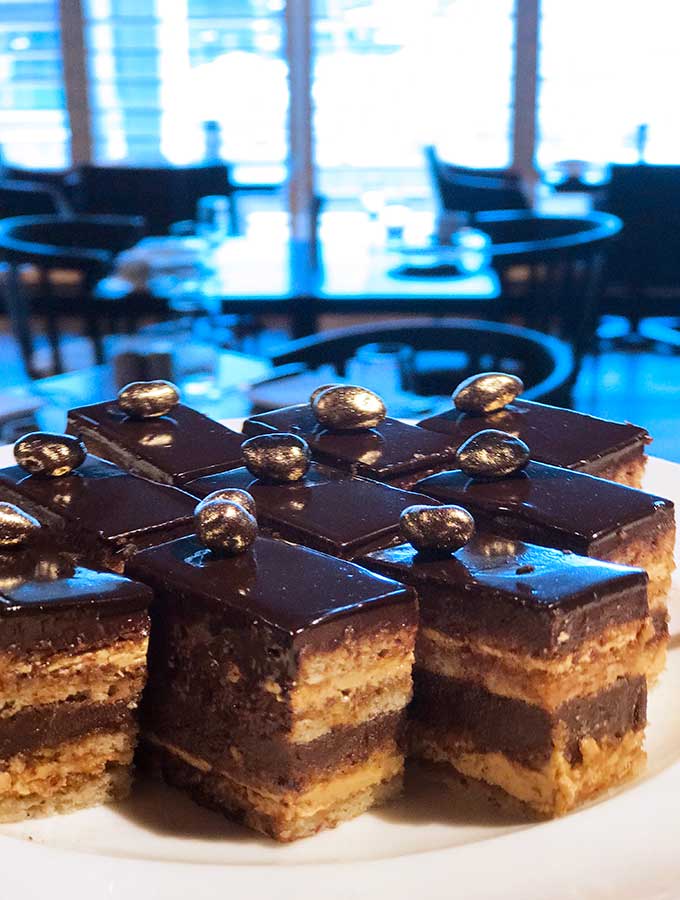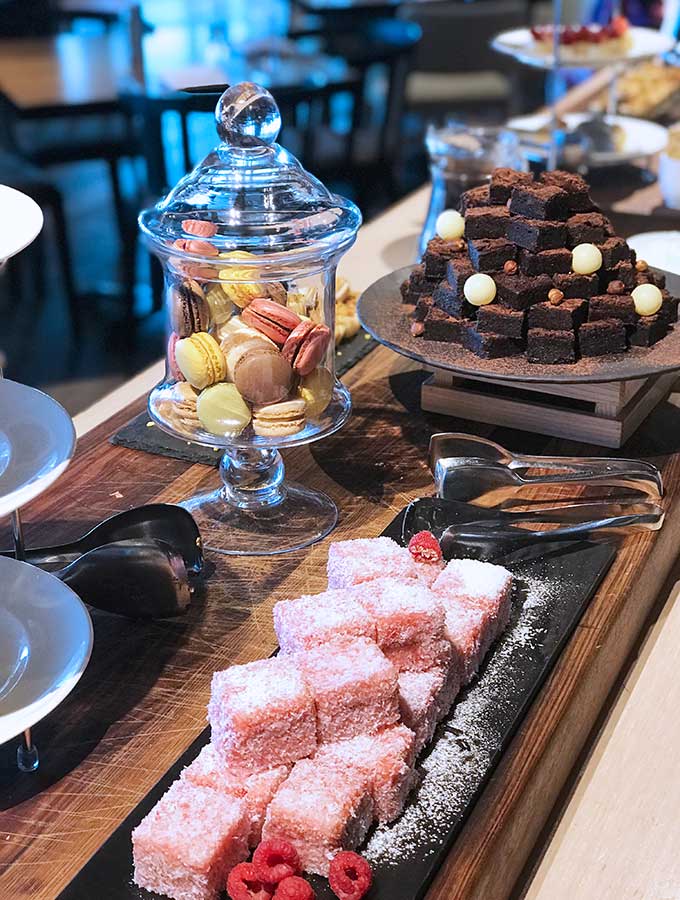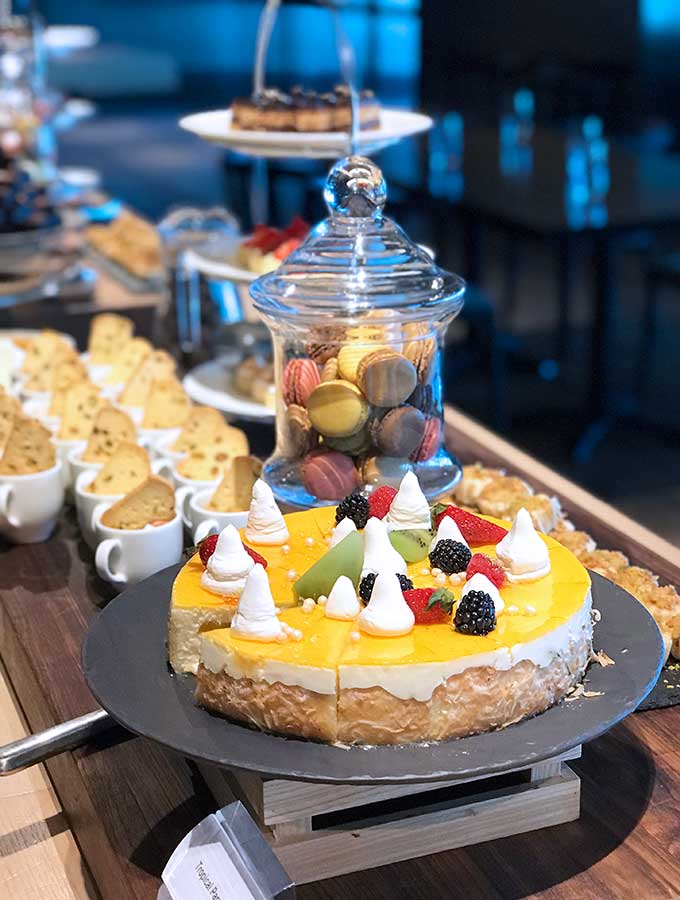 To finish with, and I think it is the highlight of the brunch, is the dessert table. The variety is incredible.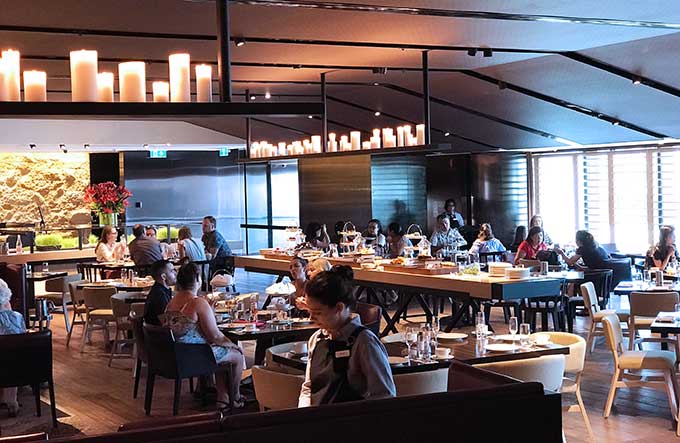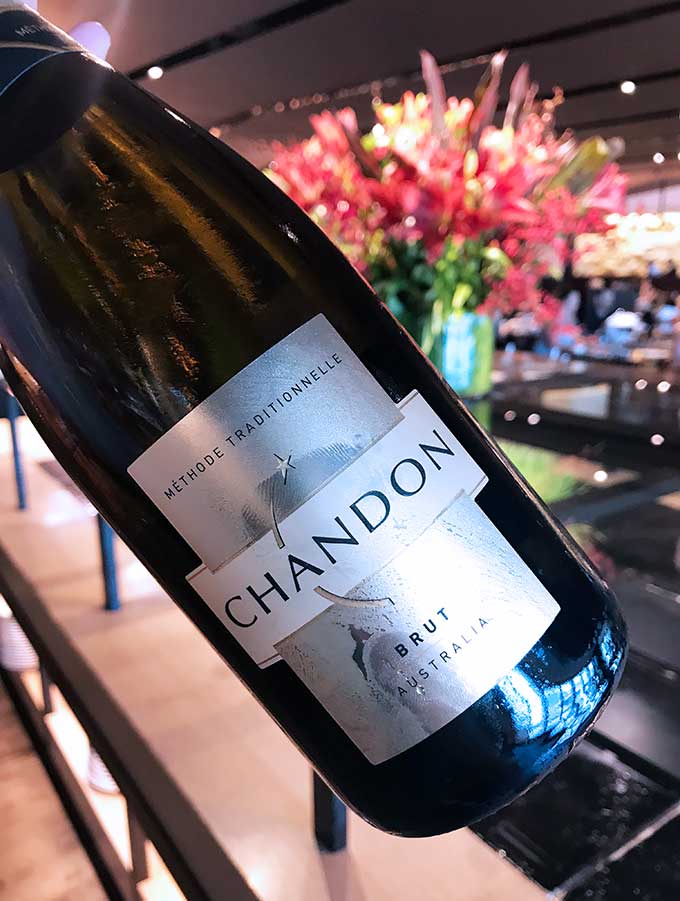 While you eat and sip your way to Sunday bliss there is live music to entertain you. Sailmaker's Sunday Seafood Brunch is $78/person and is available every Sunday from 12 – 2pm.
Sara xxx
Belly Rumbles was a guest of Hyatt Regency Sydney, but all opinions remain her own.