Steph from Stephfood was our Daring Cooks July hostess. Steph challenged us to make homemade noodles without the help of a motorized pasta machine. She provided us with recipes for Spätzle and Fresh Egg Pasta as well as a few delicious sauces to pair our noodles with!
It is winter in Australia and this was a great challenge for the really cold days and nights we have been having. I tend to crave noodles, pasta and the likes when it is cold. Actually I think that is pretty normal behaviour.
I saw that Steph had included a recipe for spätzle, bingo! I knew what I was going to make. I love spätzle. I think it stems from my Grandmother and my trips to Germany. Even though my grandmother was Latvian, noodles and dumplings were on high rotation in her kitchen when I stayed with her.
Mac was out of town on business, so it was dinner for just Josh and I. I had some leftover beef and mushrooms in red wine and thought it would be a lovely match to the spätzle. I was right, it was.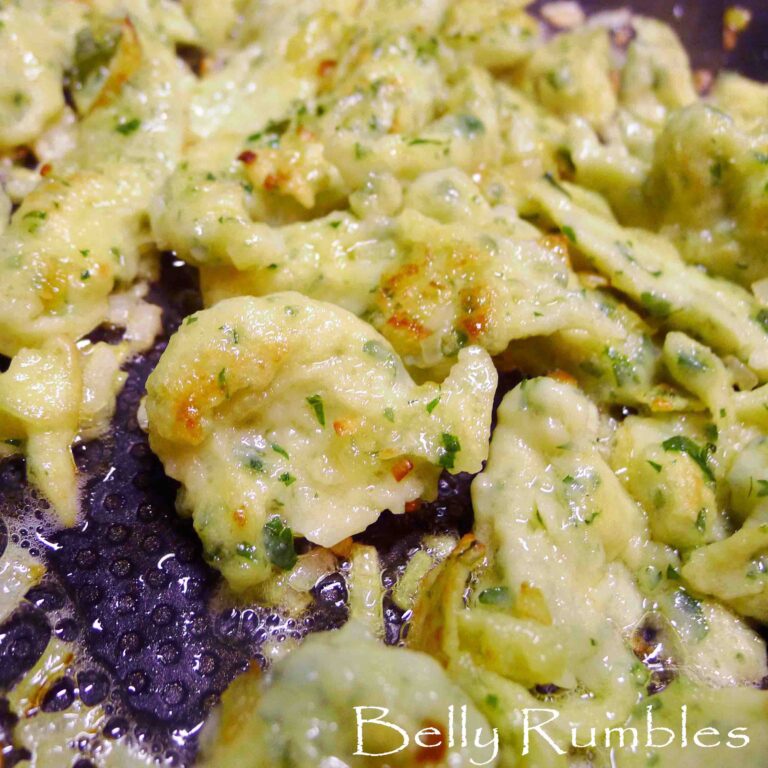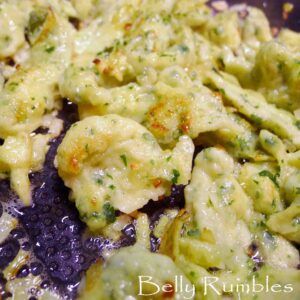 I altered Steph's recipe slightly but adding parsley into the dough instead of adding it after the spätzle was cooked.
Spätzle is made by dropping bits of dough in to simmering water to cook. There are special spätzle contraptions that can be used to give you wiggly worm shapes, you can use a big spoon and scrape bits off of it into the water. The way I like to do it is by using a chopping board. Place the dough on top, grab a knife and just scrape bits of dough off in to the water. When the dough rises to the surface of the simmering water it is ready. At this stage people plate it up and then add a sauce or have it as a side dish.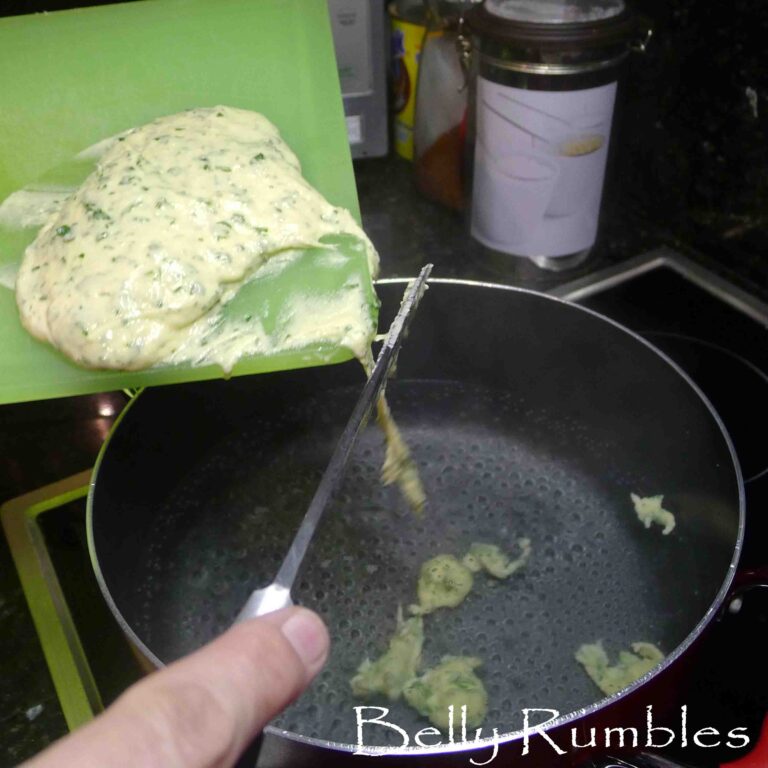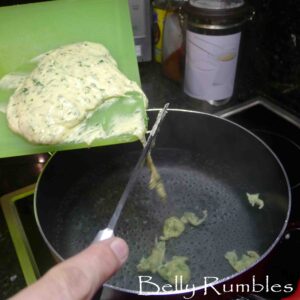 For me there is only one way to eat spätzle, and that is to fry it after it you have made it. I like to add some finely sliced onions and fry it in butter and olive oil. I add the oil to raise the burning point of the butter. Due to the copious amount of butter I use when frying, I don't make it very often at all.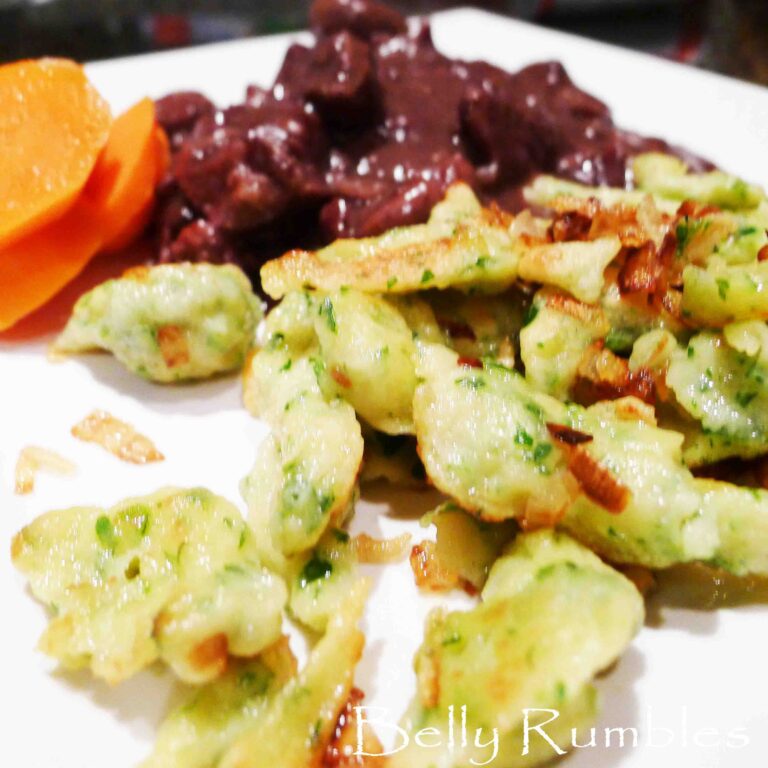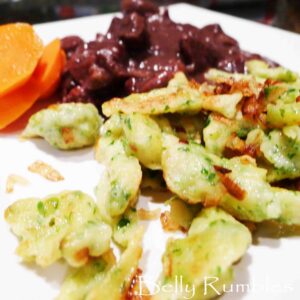 I was amused after making dinner that I noticed my kitchen smelt like what I remember my grandmother's smelling like. It was the butter!! It wafted through the kitchen and open dining/living area. It made the house smell homely and delicious.
Sara xxx