The blessing of the truffle dogs is part of the Canberra Region Truffle Festival that runs throughout June, July and August. A celebration of everything truffle with truffle hunts, dining events and cooking classes.
How to make black truffles stretch further
Baked Brie with black truffle, recipe
Black truffle chicken breast baked in milk, recipe
Black truffle and parmesan souffle, recipe
I love dogs and I love truffles. Nothing could keep me away from the start of the season's blessing of the truffle dogs. Neither the chill to the bone five degree temperature nor the icy cold winds. Even the regularly repeated "I think it might snow" didn't deter me.
And snow it does in the Canberra region of NSW. It gets cold and it gets frosty. It's the perfect clime to grow some of Australia's most sought after Perigord/black truffles.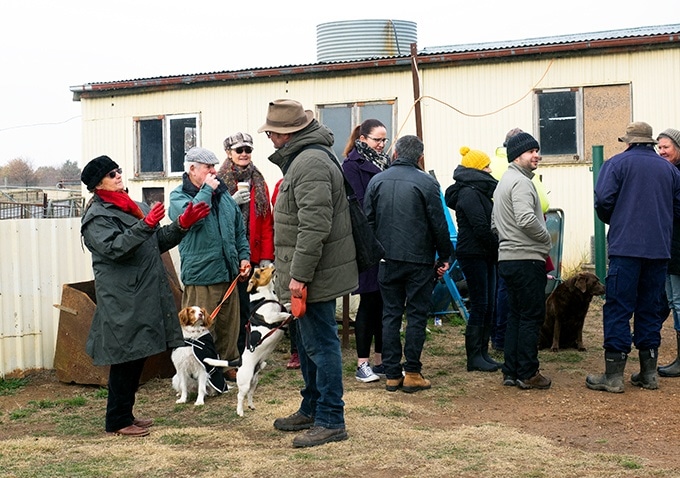 …