Oh Tanuki's Cave how I have fallen in love with this yakitori smoke filled basement bar.
It is very rare for me to eat at the same place twice when away. I say rare, as I like to fit in as many places as possible. On the odd occasion there will be a restaurant that lures me back a second time.
Tanuki's Cave was that rare establishment. Drawn back by the smell of cooking juices hitting hot charcoal and great sake, it was hard not to have a second helping when recently in Auckland.
I discovered Tanuki's Cave when researching hidden bars in Auckland. Tanuki's Cave isn't really hidden, but you do need to know what you are looking for or you may end up in the wrong place.
The main establishment is Tanuki Sake Bar and Sushi Café, street level on Queen Street. Looks great, and I am sure worth eating at, but this is not where you want to go. Instead look for a door on the right hand side of the restaurant with stairs leading down.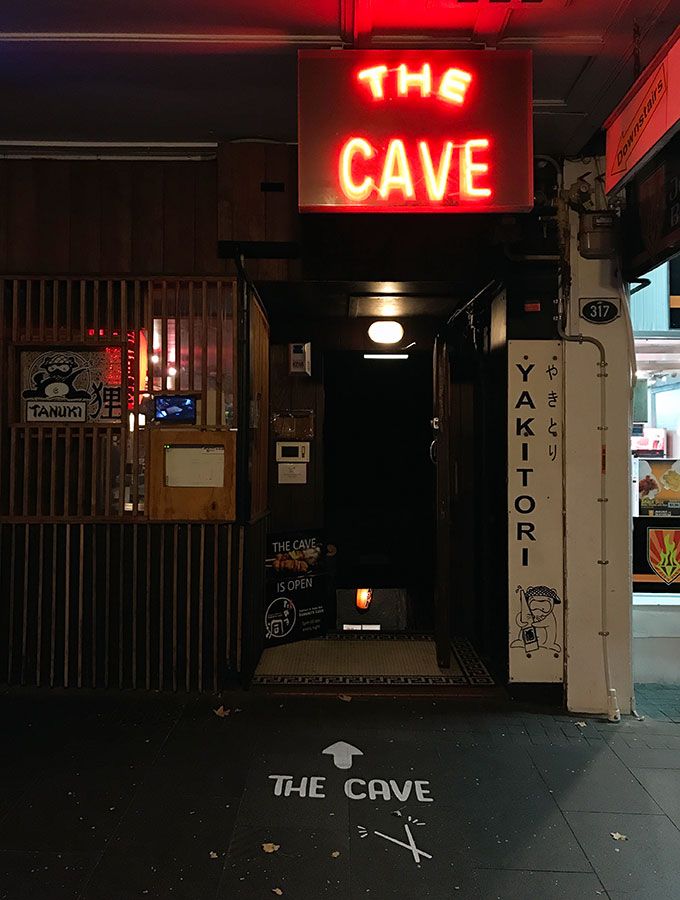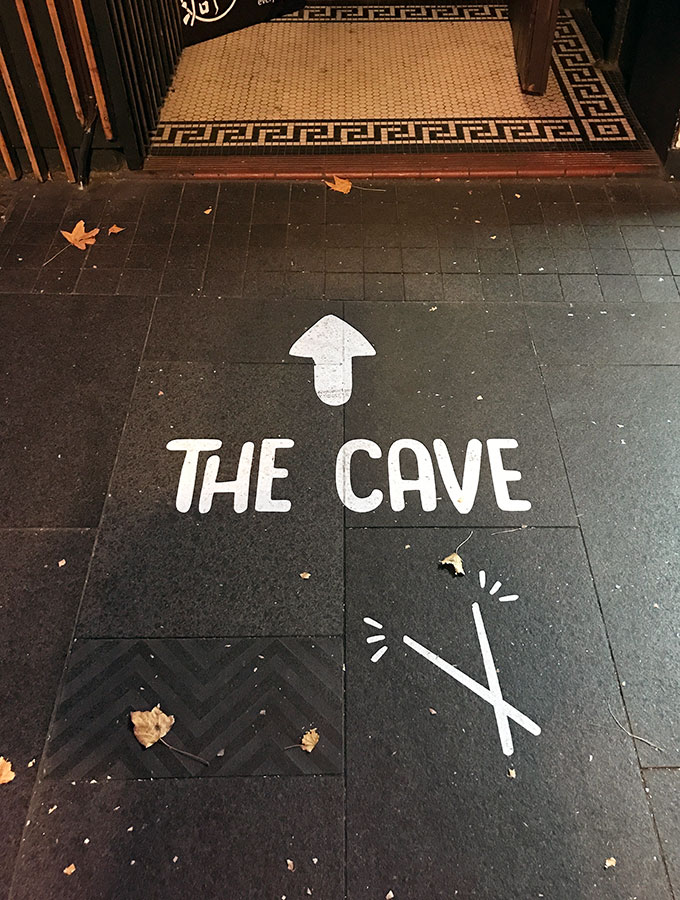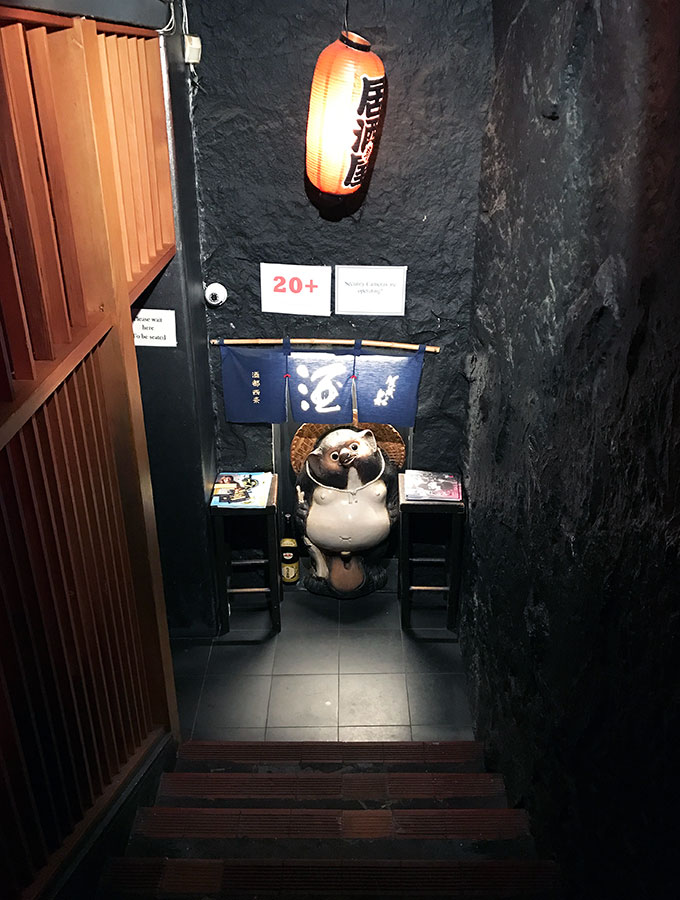 Down those stairs you must go to enjoy the best yakitori in Auckland, plus sake and draught beer.
It's a busy place, and they don't take reservations unless you want to book the Cage Table for 12 or less. Perfect for groups, but there is somewhere better to enjoy Tanuki's Cave. Grab a stool around the large wooden rectangular bar. Perfect for watching the bar action and is the prime position for ordering sticks, more sticks and never running out of sake.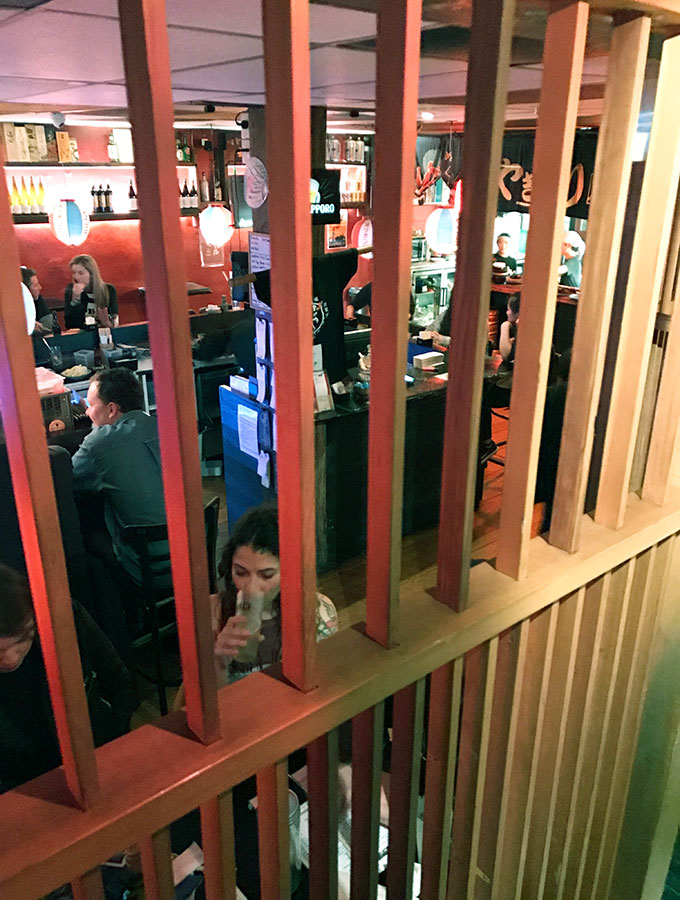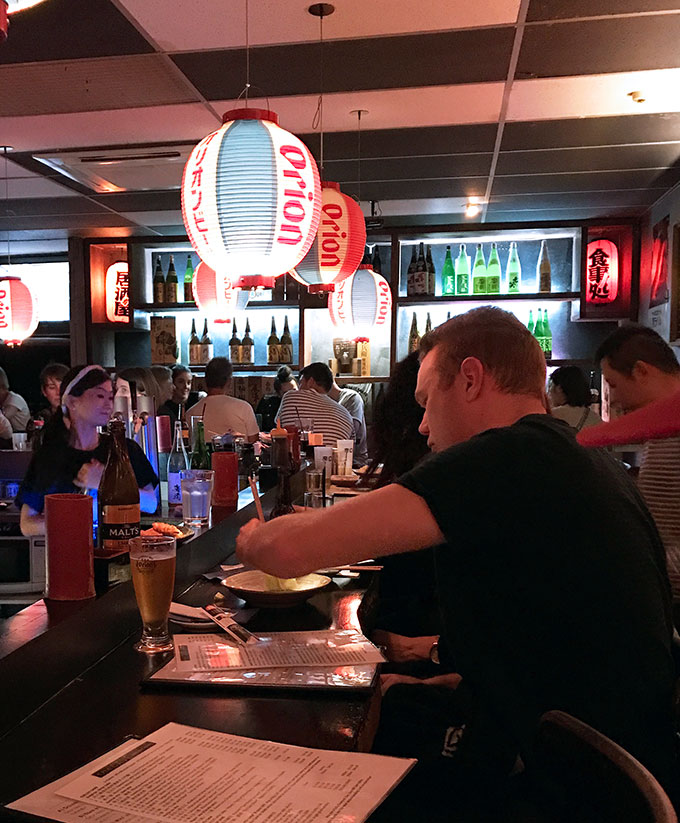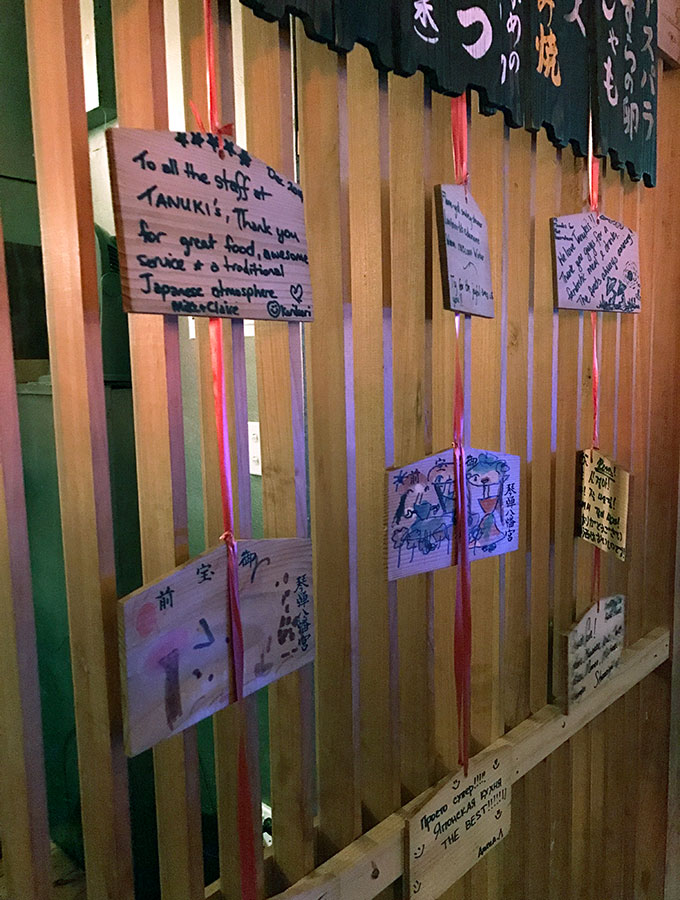 The menu offers a vast selection of grilled yakitori skewers, which are served with sauce or salt. There is also a large selection of kushiage skewers, various meat and vegetable skewers coated in breadcrumbs, then fried. On top of this there are sides and salads.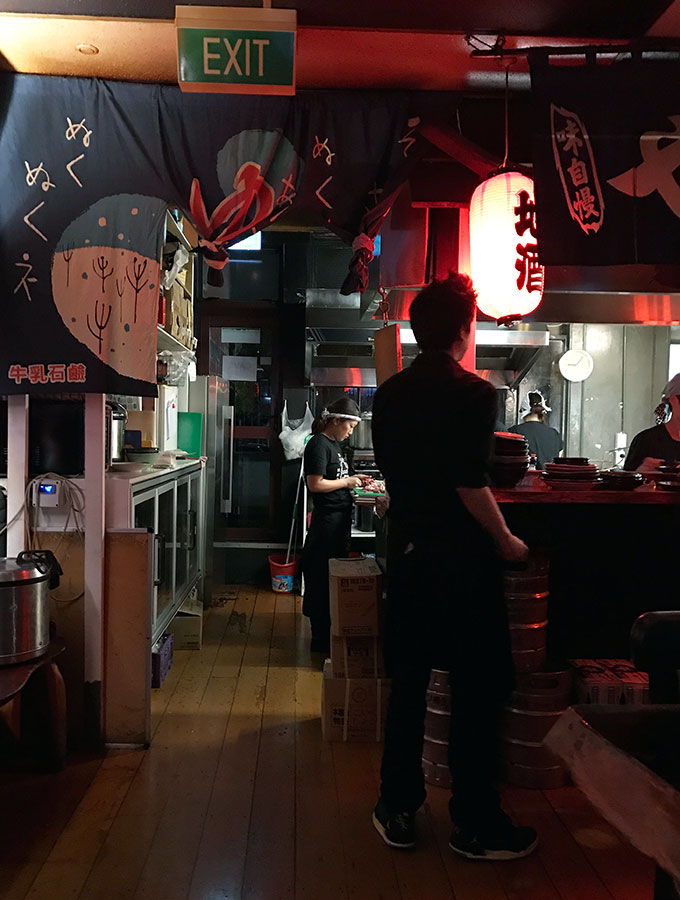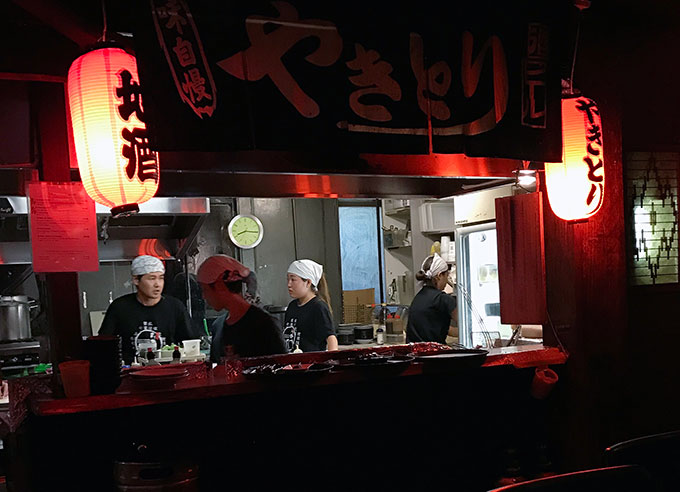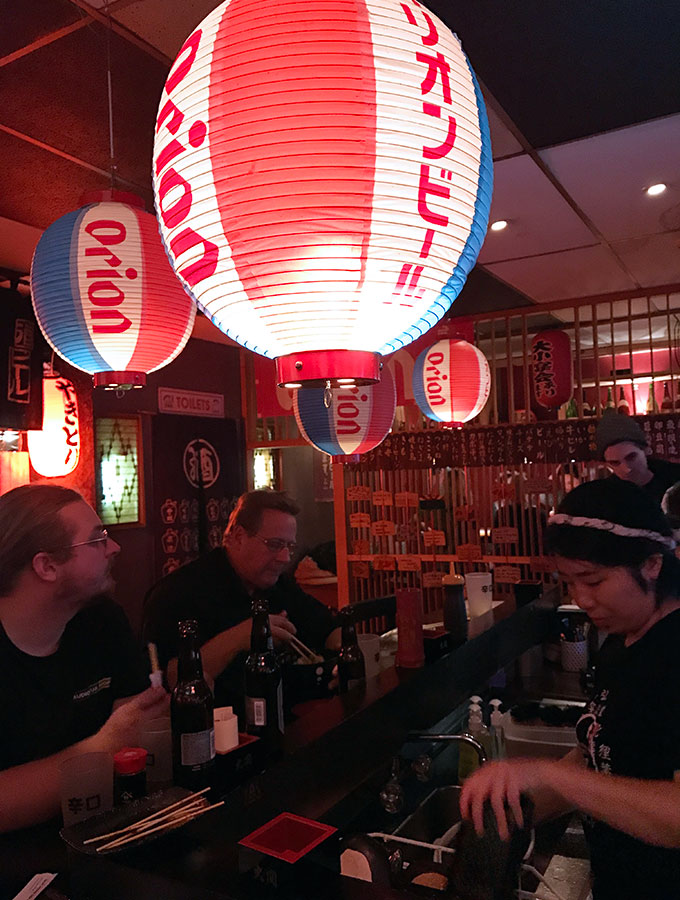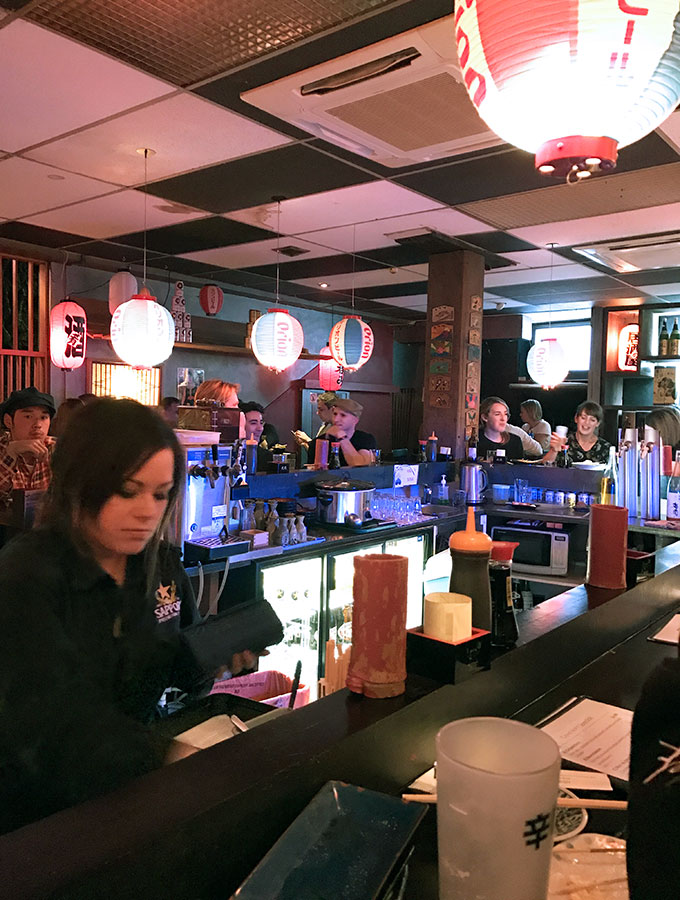 Sake, oh yes there is sake. The menu is large enough to leave those not in the know about sake a little confused, but small enough you'll survive. Plus draft Asahi and Orion as well as other Japanese beer offerings. You definitely wont go thirsty.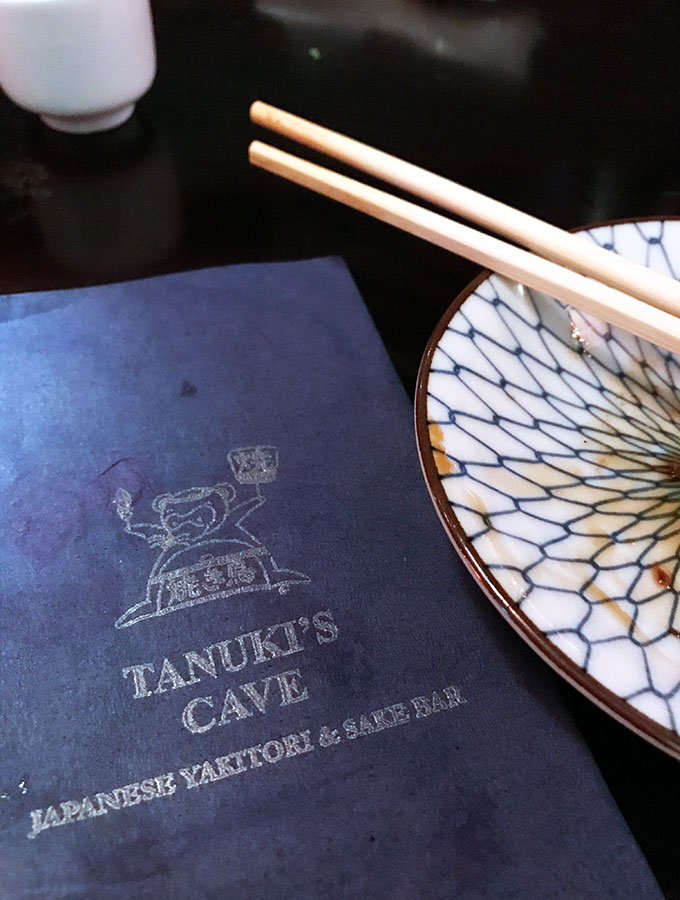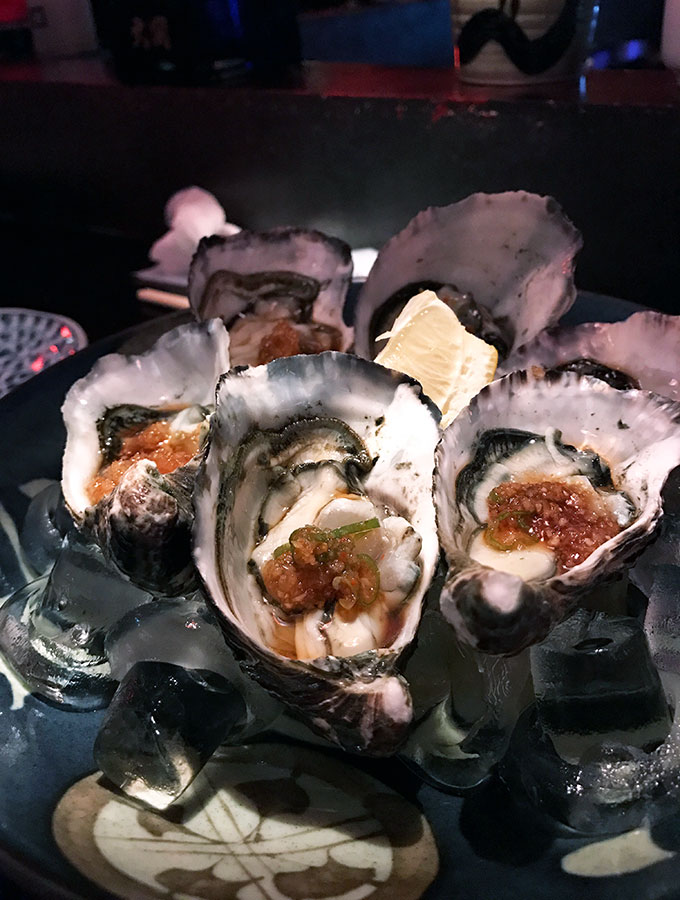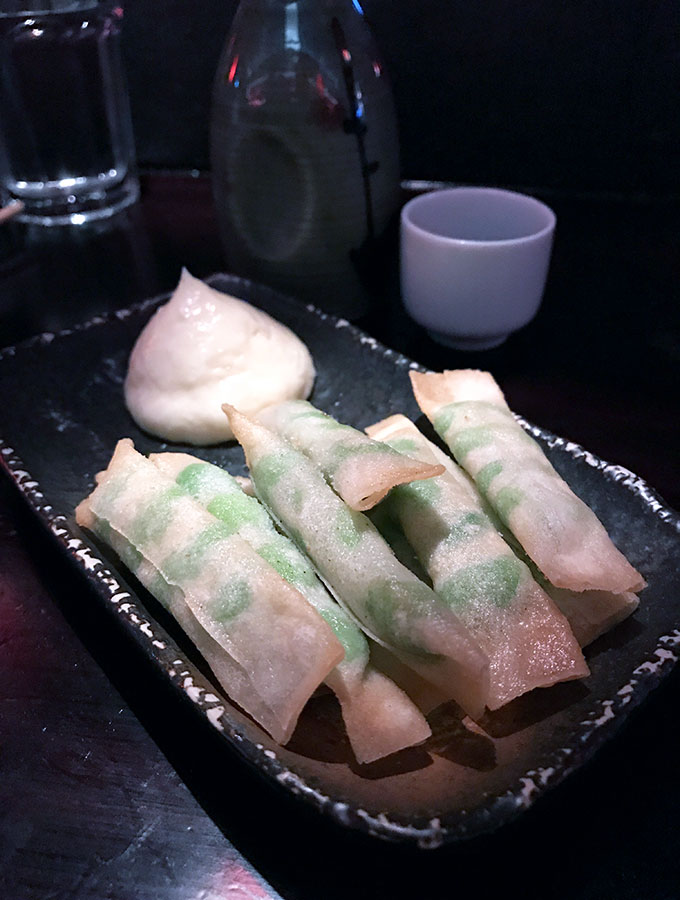 A couple of non yakitori items to start with. Half a dozen plump natural Pacific Oysters with spring onion and chili radish ponzu sauce ($18), plus Bean Bonbons, deep fried edamame wrapped in spring roll wrappers served with Japanese mayo ($5.50).
Then it was on to the yakitori.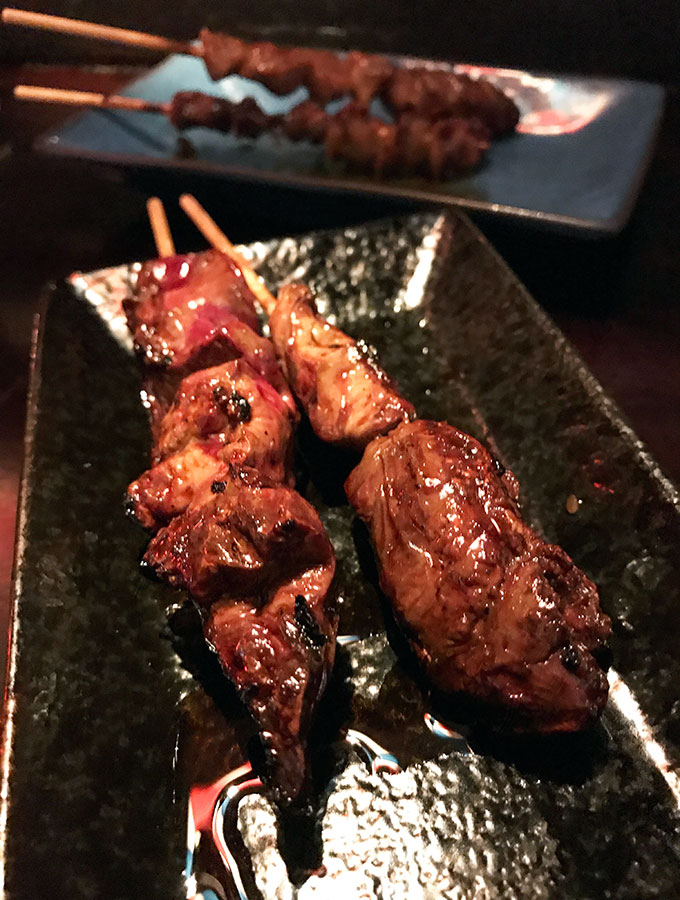 Chicken Livers ($4.10)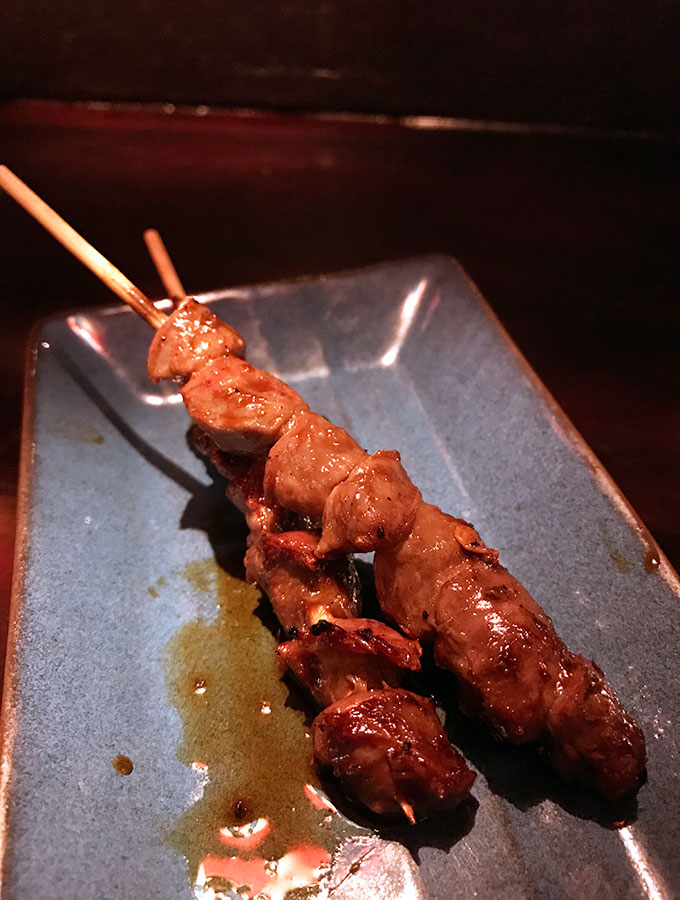 Chicken Giblets ($4.10)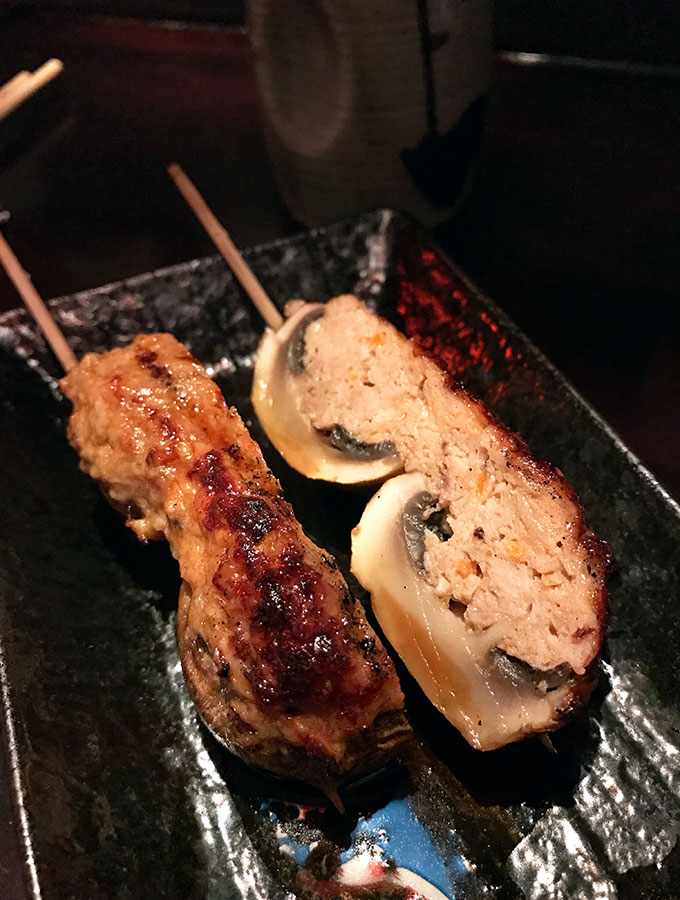 Mushrooms Stuffed with Chicken Mince ($6.20)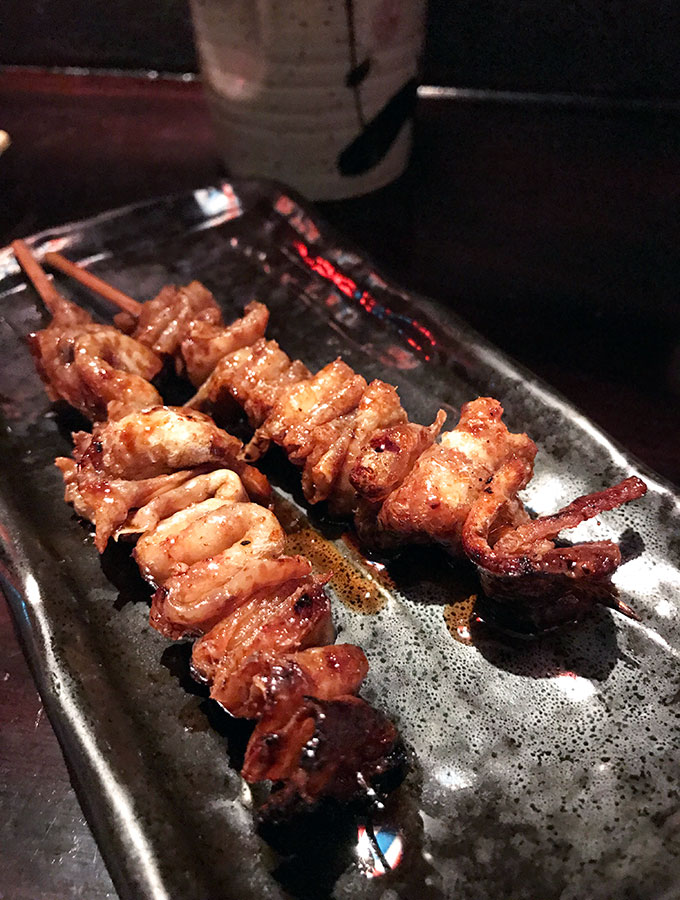 Chicken Skins ($4.10)
Tender Chicken & Leek ($5.20)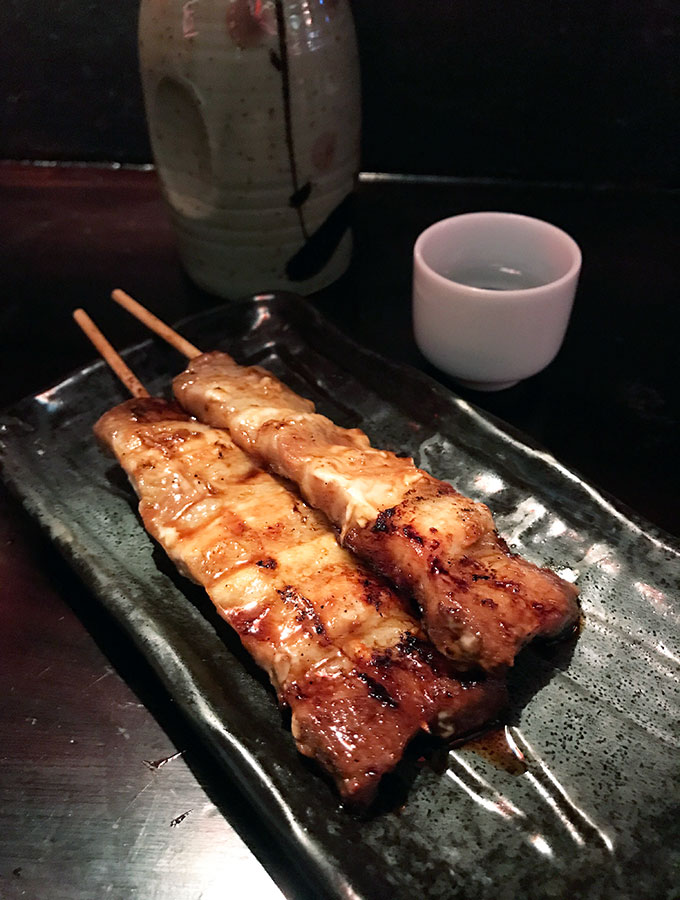 Pork Belly ($4.80)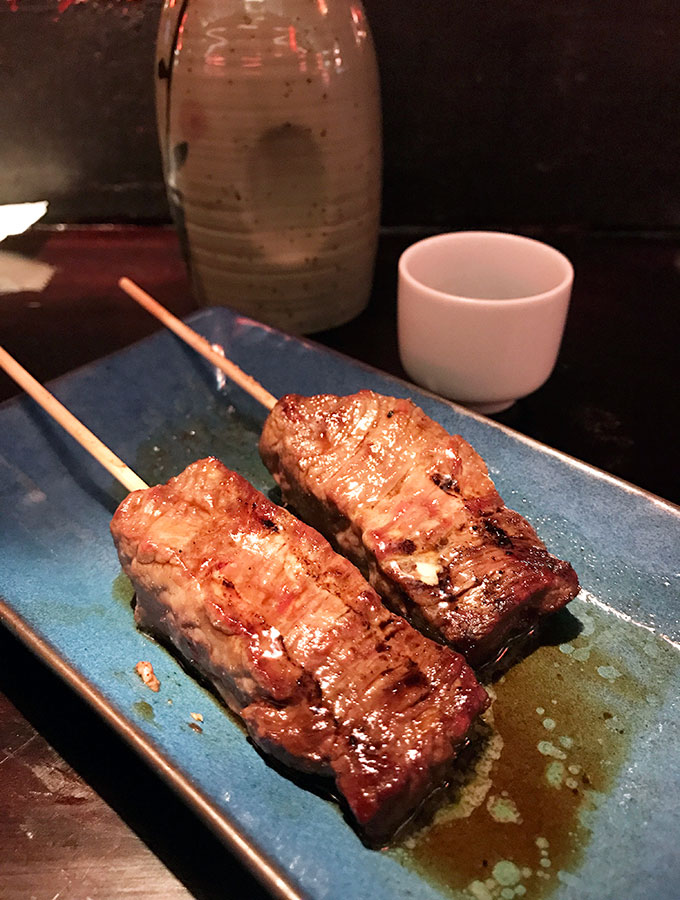 Scotch fillet steak with Butter & Soy Sauce ($6.00)
On the website they state that Tanuki's Cave is open from 5pm till late. Be warned that if you turn up at 9.30 on a weekday, they very well be closing. Seems that 9.30pm is late in Auckland.
Tanuki's Cave is going to be a must every time I head back to Auckland. If you love your yakitori and happen to be in town, it is a must to visit.
Sara xxx
Must try dish: Scotch fillet steak with soy & butter yakitori + Chicken Skins
Who should dine here: Those missing yakitori like they had in Japan
Who shouldn't dine here: Not for romantic dates or taking kids
What else you should know: Be aware that "late" may mean they close at 9.30pm
Price: $4.10-$8.80/2 skewers
BYO: No
Bookings: Only for the Cage Table, otherwise no
Opening hours: 5pm till late
Contact details: 319b Queen Street, Auckland Tel: + (09) 379 5151


Become a subscriber and don't miss a single delicious recipe, restaurant review or travel adventure.