I will admit that Engadine isn't somewhere that instantly screams to me, go visit, go eat, and order coffee. If it wasn't for hearing good things through the grape vine, I wouldn't of ventured the 15 minutes south of where I live.
This may sound a little strange to some of you, but living in The Shire can be a funny thing. I do not venture past Sutherland in general. There is a mental barrier, for what reason, I have no idea. The only time I will go further than that is to visit the Royal National Park, or head down the 'Gong' way.
I have recently discovered that 15 minutes from my door is this amazing little cafe, The Jack of Hearts and Jude. I fell in love the moment I spied it when walking up the arcade. Think op shop, mismatched, retro, florals, bunting, oh yes, there is bunting.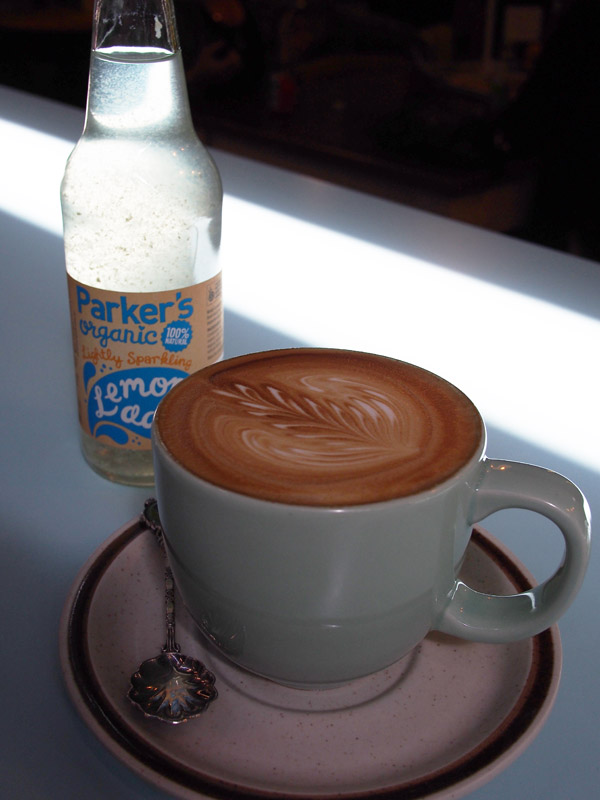 Add to this the fact they roast their own coffee beans on site. You can watch this being done as you chow down on breakfast, brunch, lunch or afternoon tea. The beans are sourced from the Atherton Tablelands in North Queensland. A small coffee with set you back $4 and a large mug, like I had, $4.95. The coffee is pretty damn good.
It is a family run business. Sisters, Jess and Kate, at front-of-house and dad, AKA Jack, cooking up a storm in the kitchen. There is a small thought through menu and a range of home-made cakes and cookies on the counter.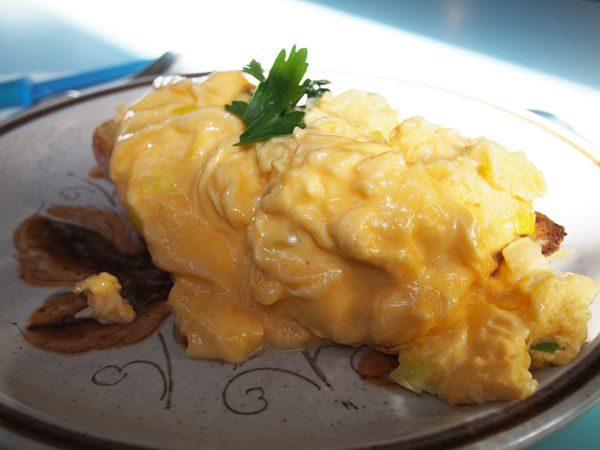 scrambled eggs with buttered leeks $14.50
There is an all day breakfast menu, and Josh takes advantage and orders from that. Scrambled eggs with buttered leeks. The menu says they are famous, and they should be. So soft and fluffy, and just plain delicious. Served on another local product, Paddy's sourdough. Actually all the bread here is Paddy's.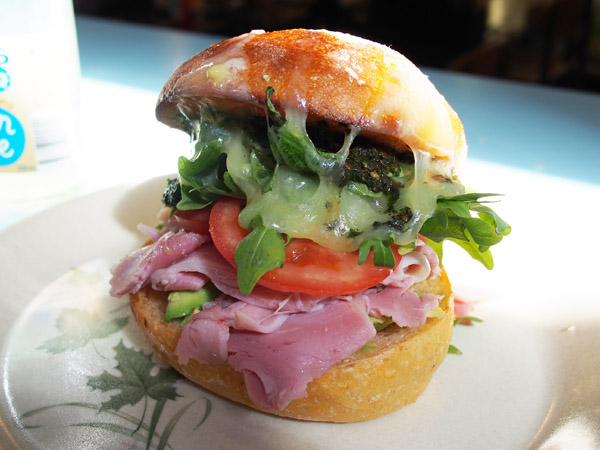 coota Valley leg ham roll $15.00
I go to order the poached chicken roll. Sadly, I just miss out on the chicken, they ran out. After re-looking at the menu to see what I would like as an alternative, I work out it is the home-made basil pesto that is winning me over. They are happy to substitute ham on the original roll I wanted. I ended up with a Coota Valley leg ham, avocado, home-made basil pesto, tomato and cheese on a sweet potato and honey roll. It was massive and tasty. The pesto rocks by the way!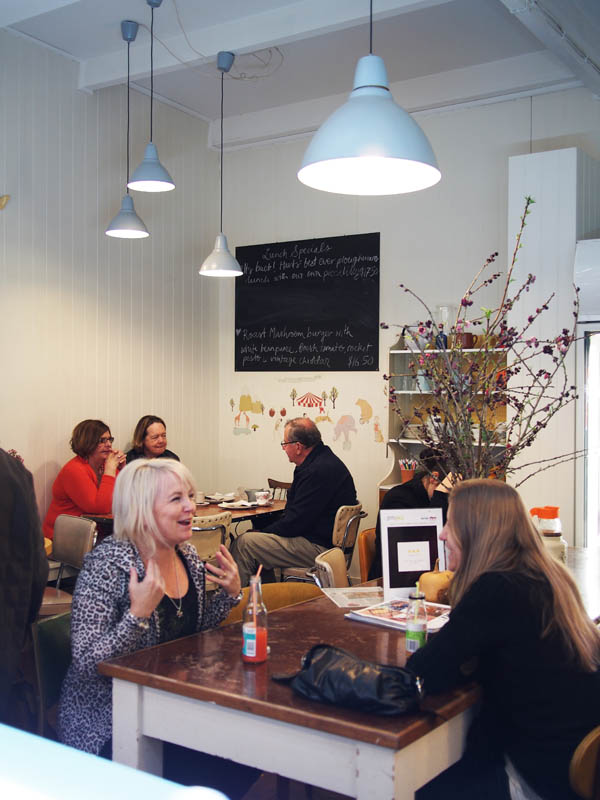 Will I be back? Oh yes, I will. For the coffee. For the food. For service with love and a smile.
Sara xxx
The Jack of Hearts and Jude
Waratah Arcade, Shop 9, 1067 The Old Princes Highway, Engadine, Sydney
Tel: +61 2 9548 6229
Facebook
Other cafes close by
Cafe 2232 – just around the corner also with good coffee
Kuro Neko Ramen – the first ramen joint to open in the Shire
Como Grill – pub food with water views
Blackfish Cafe & Grill – right on the water at Como + dog friendly
Left Bower – house roasted beans with 70s vibes