The Kimchi Project offers a fresh Korean fusion menu for breakfast, lunch and dinner in the heart of Auckland's CBD.
The Kimchi Project was high on my must eat list when I last visited Auckland. Don't you think the name is pretty cool, "The Kimchi Project"? For me it conjures two thoughts, firstly somebody really loves kimchi and has dedicated a whole business to it. Secondly, I think it sounds like the name a super villain could give to their evil plan of world domination (I've watched Austin Powers way too many times).
Luckily The Kimchi Project is neither of these whacky ideas. It is a Korean fusion restaurant on Lorne Street in Auckland's CBD. It was The Kimchi Project's name that grabbed my attention, but when I looked at their website's menu, it firmly planted itself on my list.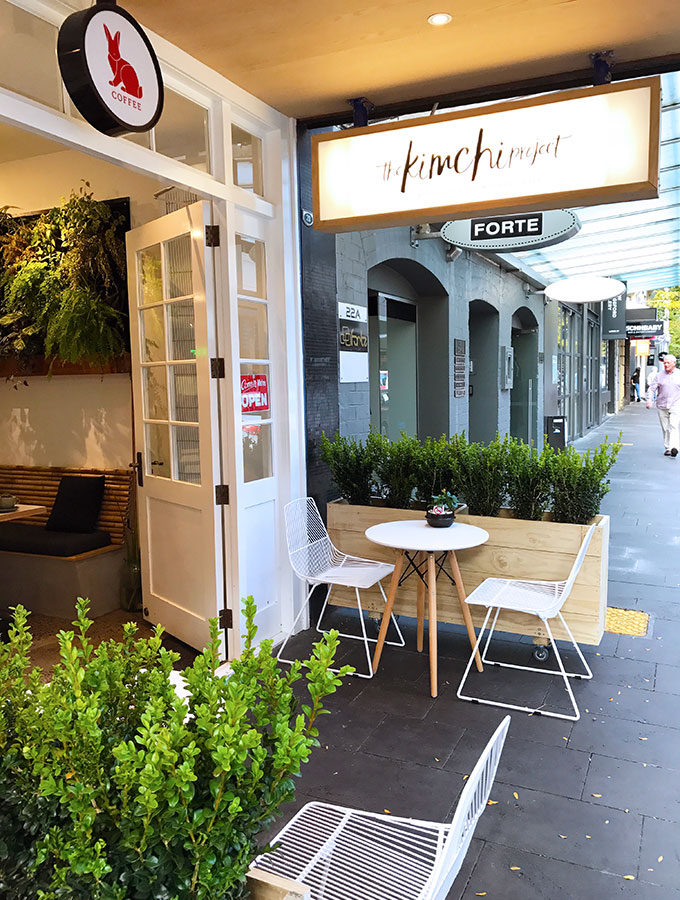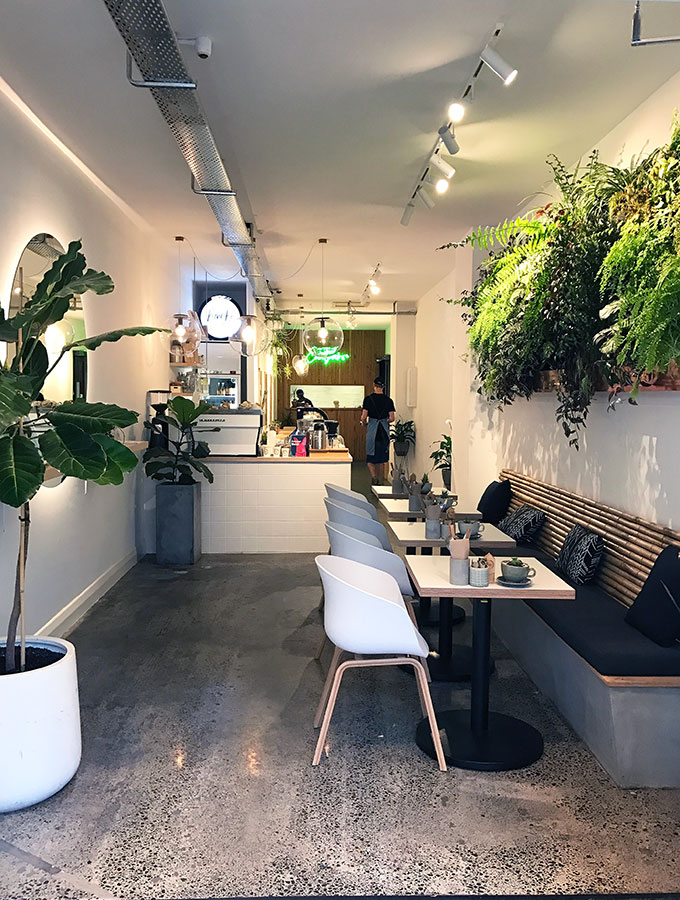 The Kimchi Project is located on a section of Lorne Street that has definite Asian influence. There are businesses like the Asian Bakery, Shanghai Takeaway, Asian supermarkets, Taste of China, Meet Fresh and a Korean Grill.
Having sussed out the menu I was in the know about the food, but no idea of what to expect of the venue. On arrival first impressions left me a little shocked. It looked teeny, a couple of tables on the pavement and a couple of tables inside. I was expecting something a little larger.
I proceeded in, mentally noting that I would sit at the free table on the pavement and watch the world go by. Cheerfully greeted by one of the staff, they asked "do you want to sit in the front, or out the back?" Out the back?? That pavement table was instantly forgotten and out the back I proceeded.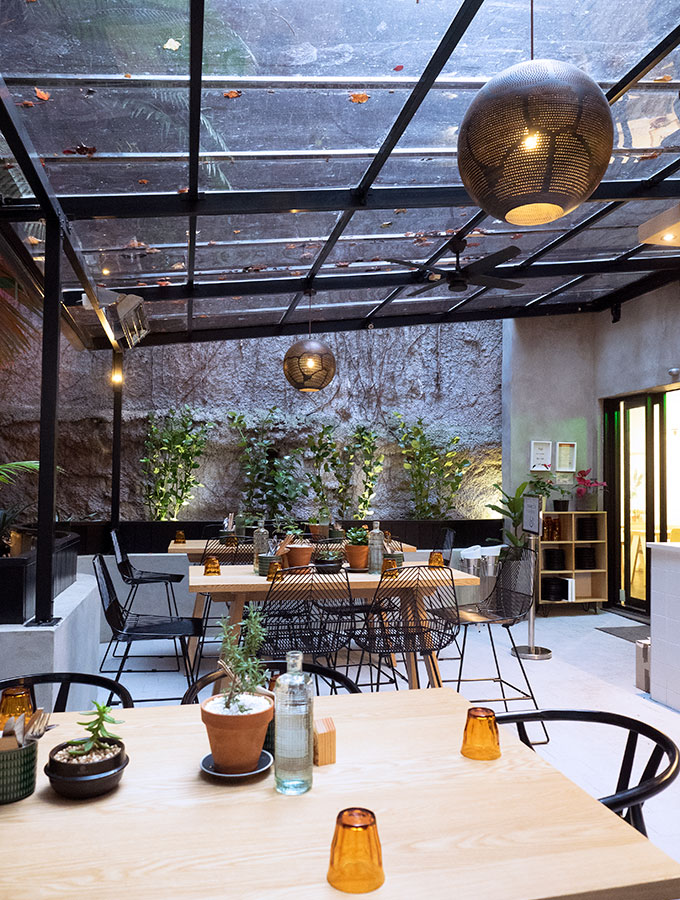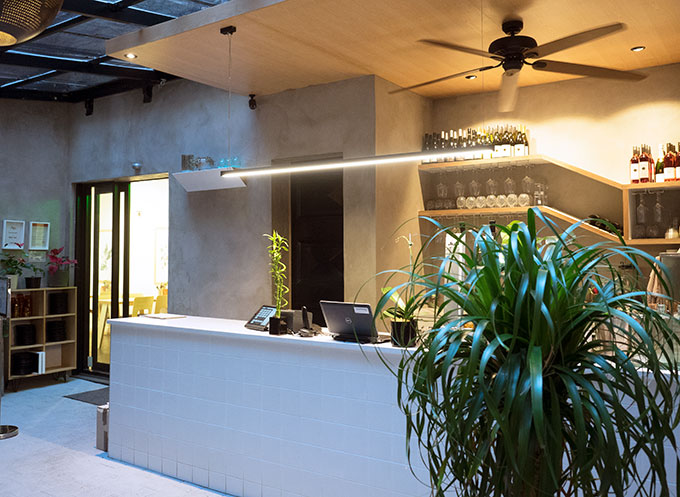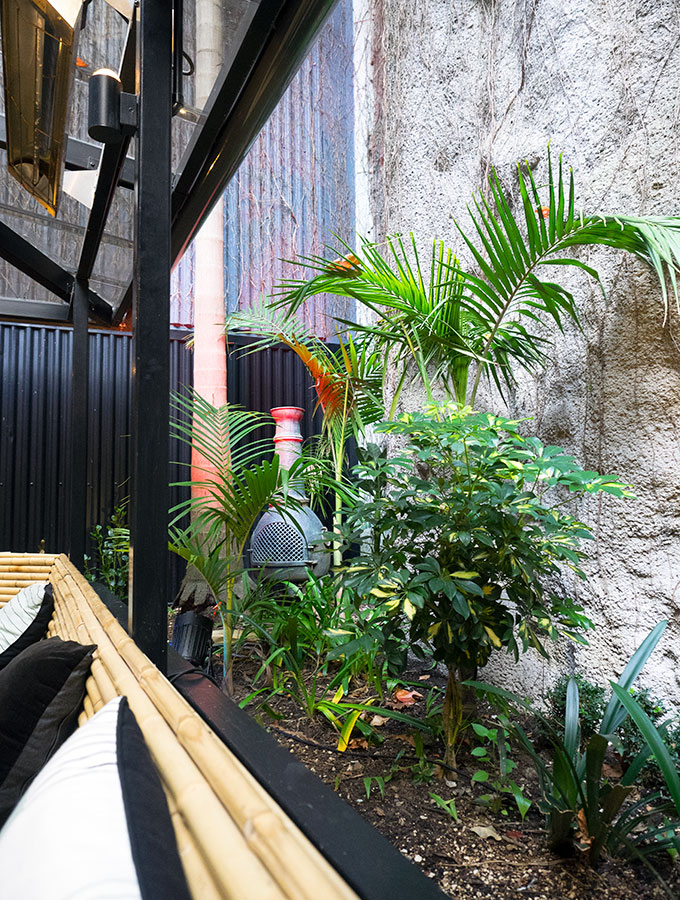 A good thing I made that choice. The Kimchi Project isn't as teeny as it first appears. Out the back you will find an airy and spacious glass covered courtyard. I find out later that The Kimchi Project is now what were a former nightclub/bar (Obar the courtyard section) and a café (Café Madison the front area).
It is the original owners of Obar that took over Café Madison, changed direction, and created the wonderful space that is now The Kimchi Project. Lush gardens, timber and glass as hide the concrete jungle of the surrounding buildings. Quite clever and you end up with a light, bright and airy space. Think industrial jungle.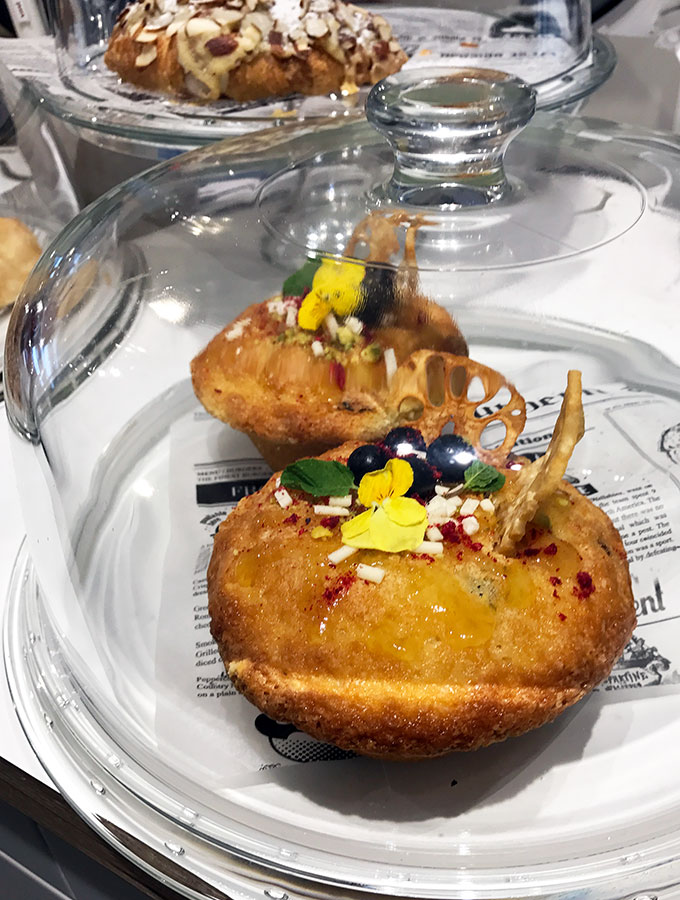 Breakfast ends at 10am, I'm here at 11.30am on a Tuesday, it's the brunch menu for me. Besides the solo diner taking up one of the pavement tables, I am the only other customer. I do note that there are a few tables reserved for lunch.
With very relaxed chilled vibes playing I take a look at the menu. Kimchi does make an appearance on a few of the dishes, but the menu isn't saturated with it.
So many dishes catch my eye, Kimchi Waffle Fries ($16), Eggs Benedict with Bok Choy and bacon Hollandaise ($18) and Spicy Miso Chicken on Rice ($17). I'm dining solo and my stomach, unfortunately, is only so big. It's a hard decision on what to choose, it all sounds so good.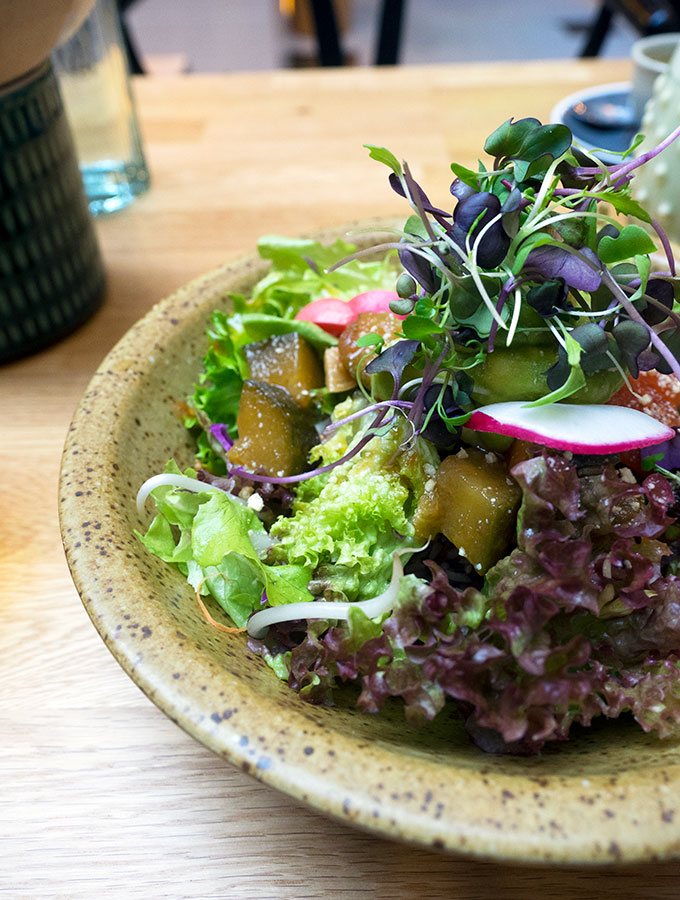 I decide to be healthy and order the Avocado Yuzu Rice Bowl ($16). A hearty bowl of warm red rice, pickled cucumber, bean shoots, pickled radish, sprouts and yuzu avocado puree. I can't help but feel healthy eating it.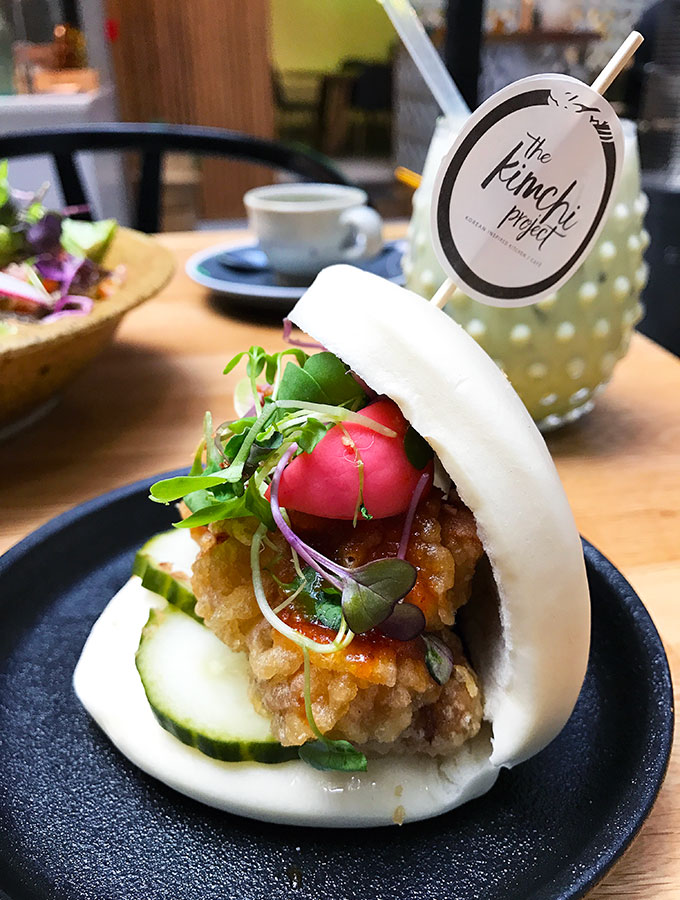 To counterbalance my healthy rice bowl I order a Tempura Chicken Bao ($10). It's a big bao with a whole thigh fillet on it. The chicken thigh fillet is shattering crisp on the outside and tender and juicy on the inside. The bao is light and fluffy and is smeared with sweet gochujang. There are also pickled cucumbers to add a bit of sweet zing and extra crunch.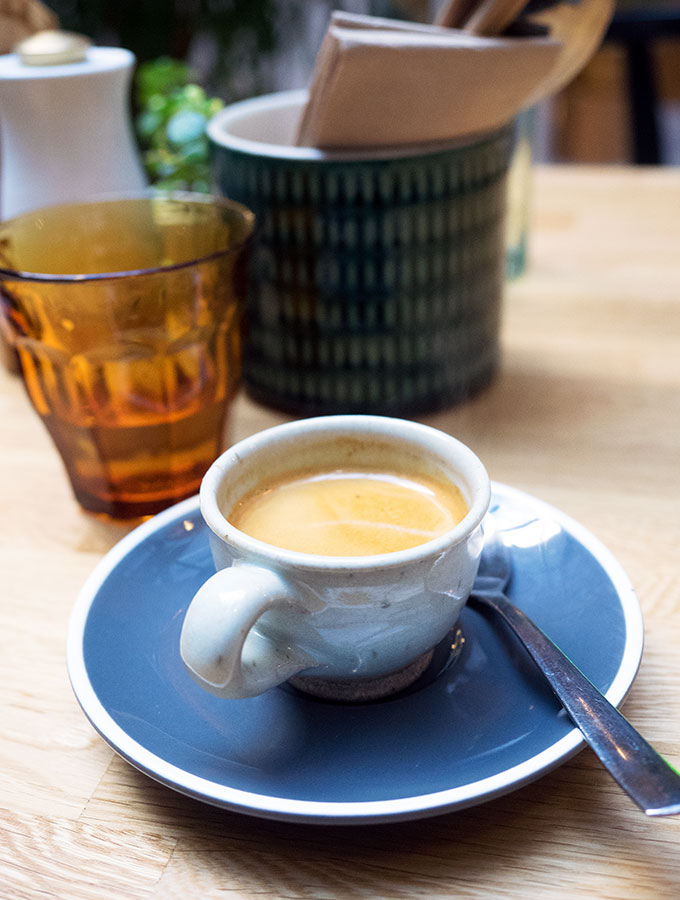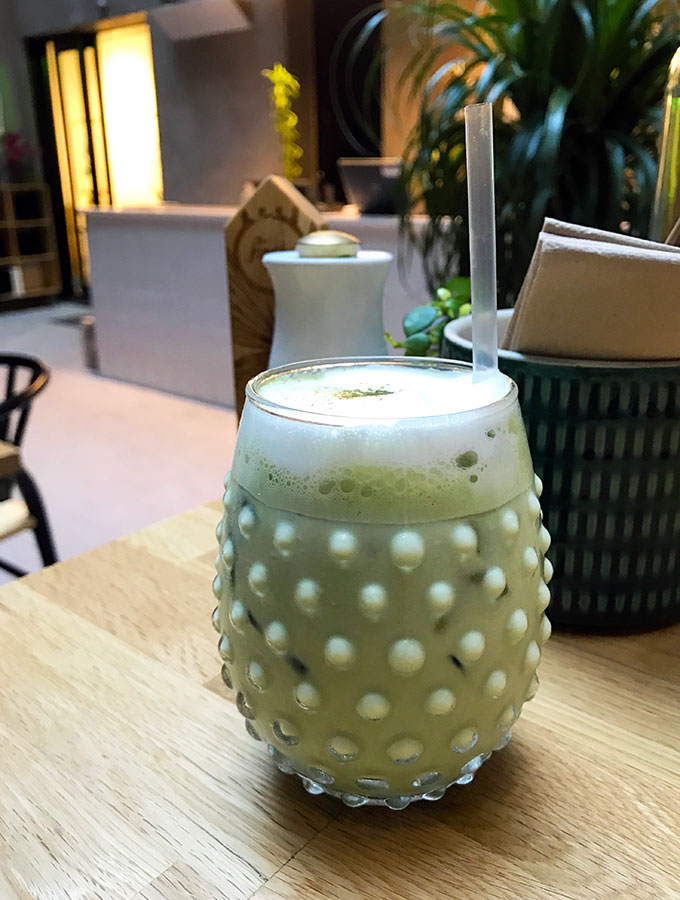 Needing a caffeine fix I order an espresso ($4). I also order Organic Iced Matcha ($6) purely because I like matcha. The espresso is good and I have my iced matcha unsweetened. The matcha isn't overpowering and I find it quite refreshing.
No matter if you are a visitor to Auckland or a local, The Kimchi Project is worth a visit. I suggest grabbing a group of friends and ordering a few dishes to share. The menu has a lot of interesting dishes and you will want to try as much as you can. I just wish I could have visited with an extra stomach or two!
Sara xxx
Must try dish: Any of the baos
Who should dine here: Groups, couples even individuals
Who shouldn't dine here: Those not wanting a little fusion in their lives
What else you should know: There are some great cakes on the front counter!
Price: $10-23
BYO: No
Bookings: Yes
Opening hours: Mon - Thurs 8am - 10pm, Fri & Sat 8am-11pm, Sun closed
Contact details: 18-20 Lorne St, Auckland, New Zealand Tel +64 9 302 4002
website
Become a subscriber and don't miss a single delicious recipe, restaurant review or travel adventure.