Can you believe that Sydney has a not for profit restaurant? A town where restaurants open and shut like the changing of the seasons. They would have to be crazy. Crazy with capital "C".  "C" for caring, or is that a capital "C" for the Cardoner Project?
Well you better believe it, because that is what The Two Wolves Community Cantina is. A not for profit eatery and bar that opened back in September 2015 and is still going strong. Situated in prime position on the corner of Broadway and City Road, Chippendale.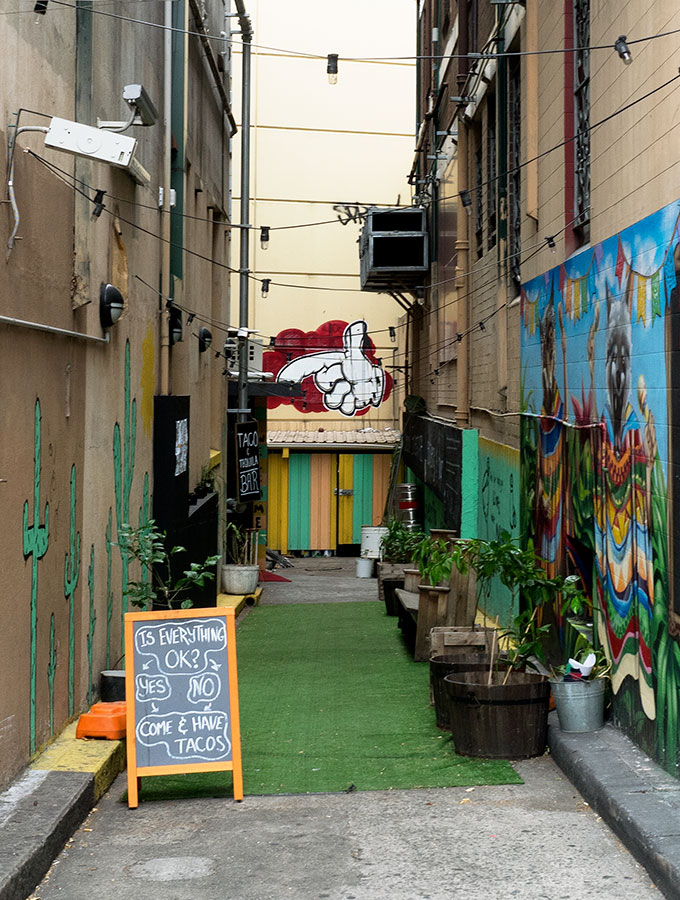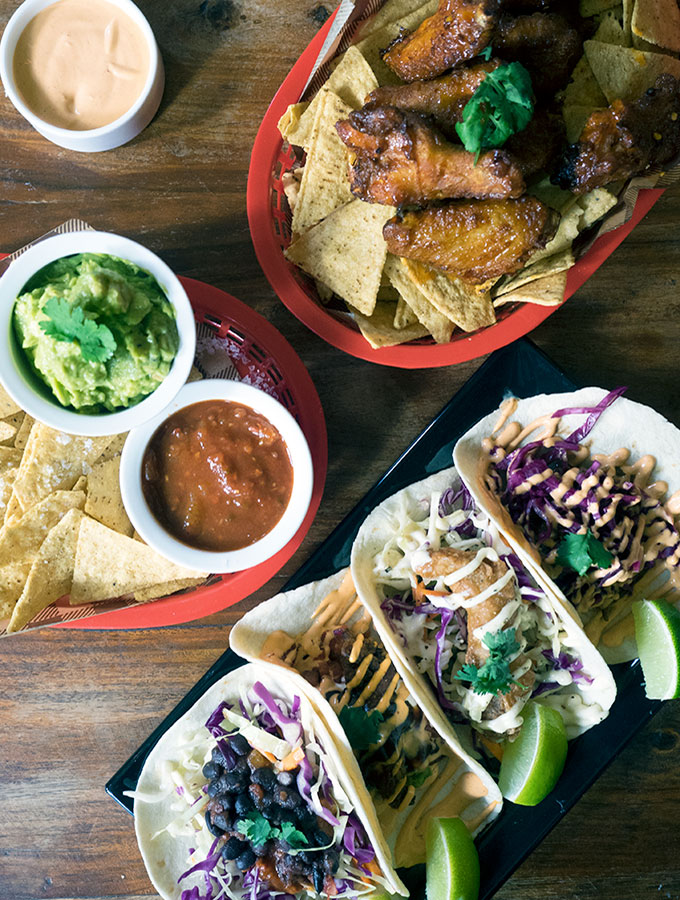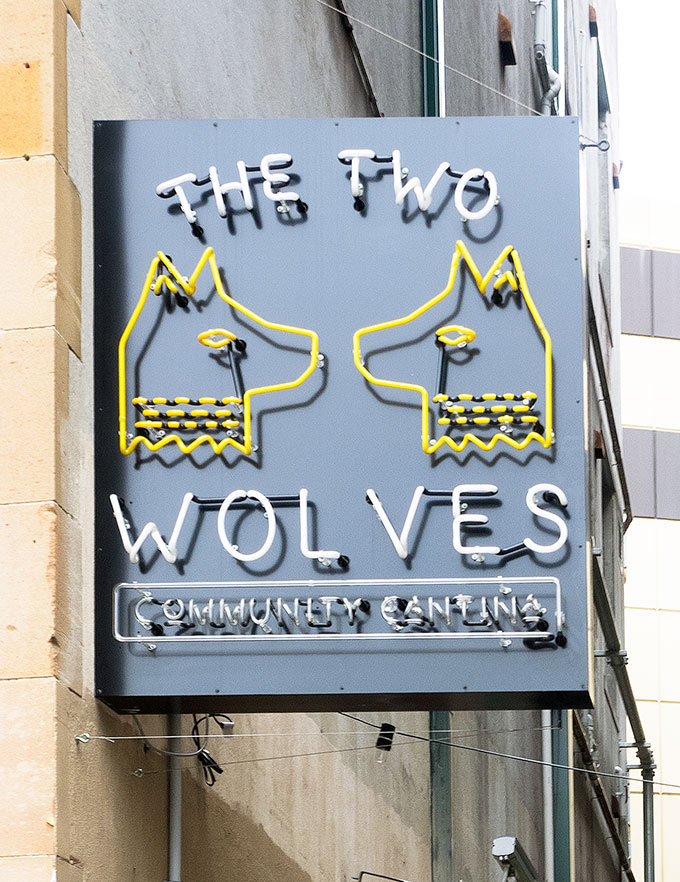 The folks at The Two Wolves are very caring, but that "C" is for The Cardoner Project. Which is what the profits from this establishment aid. The staff (bar a couple) are all volunteers, which really helps with overheads and funnelling funds into a well deserving cause.
The Cardoner Project is a youth/student hub for kids to venture off and do some good in the world. Volunteering to assist disadvantaged communities both here in Australia and abroad.
The project was founded by Fr. David Braithwaite sj on the sidelines of a school rugby match at St Aloysius College. Some students were keen to spend their gap year volunteering abroad. David organised a volunteering trip to Vietnam and subsequently was the birth of the Cardoner.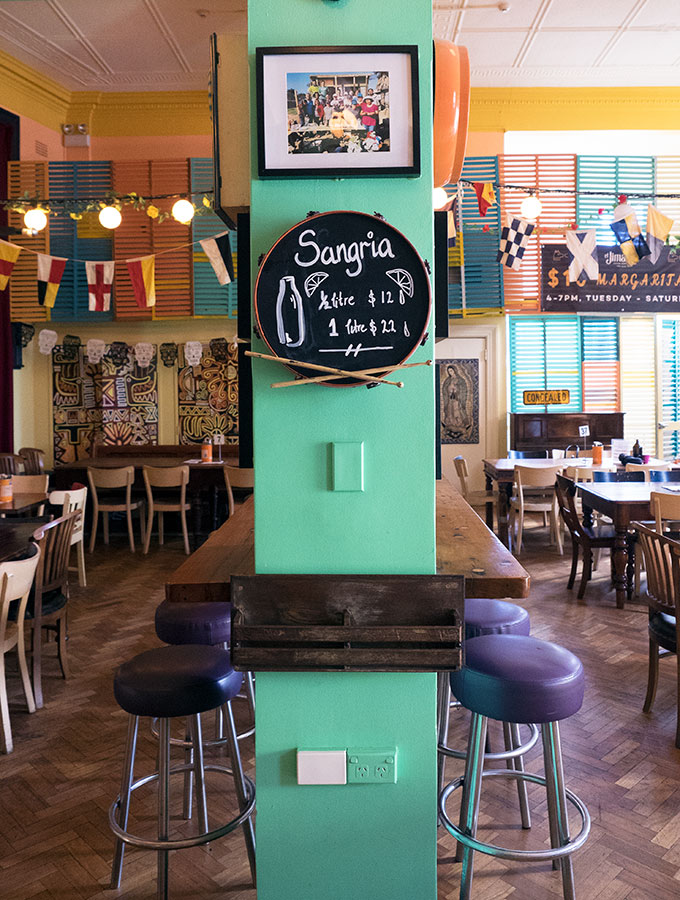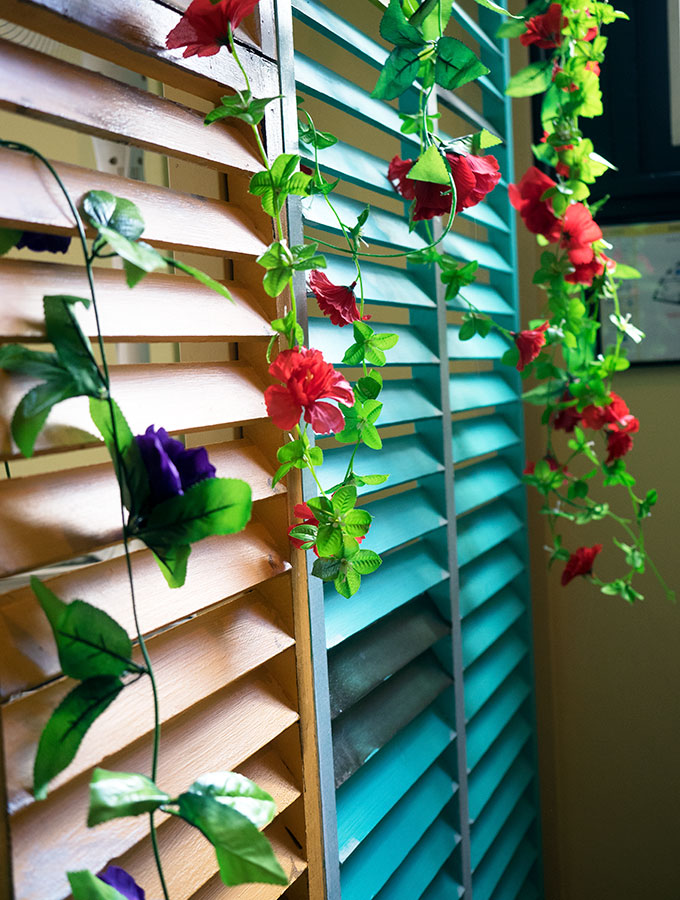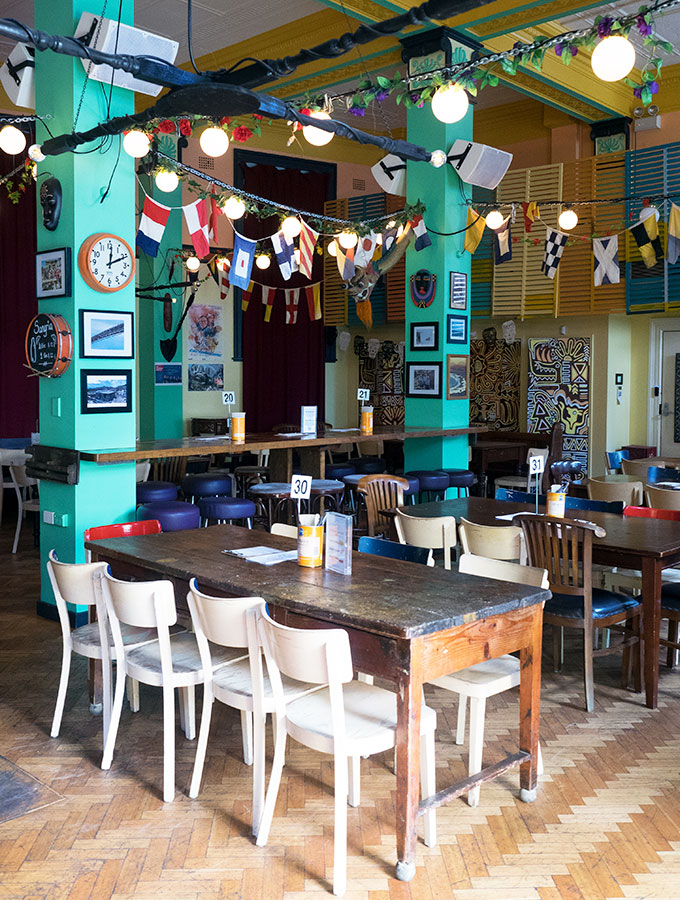 The food at The Two Wolves pays homage to the countries where the project is active, but the Mexican is the mainstay of the menu. There is also a great drinks and cocktail list to help you wash it all down.
Being located so close to Sydney University the food is reasonable with great daily specials and lunchtime combo deals. Like $12 lunch snack packs, Taco Tuesdays and Wings Wednesdays.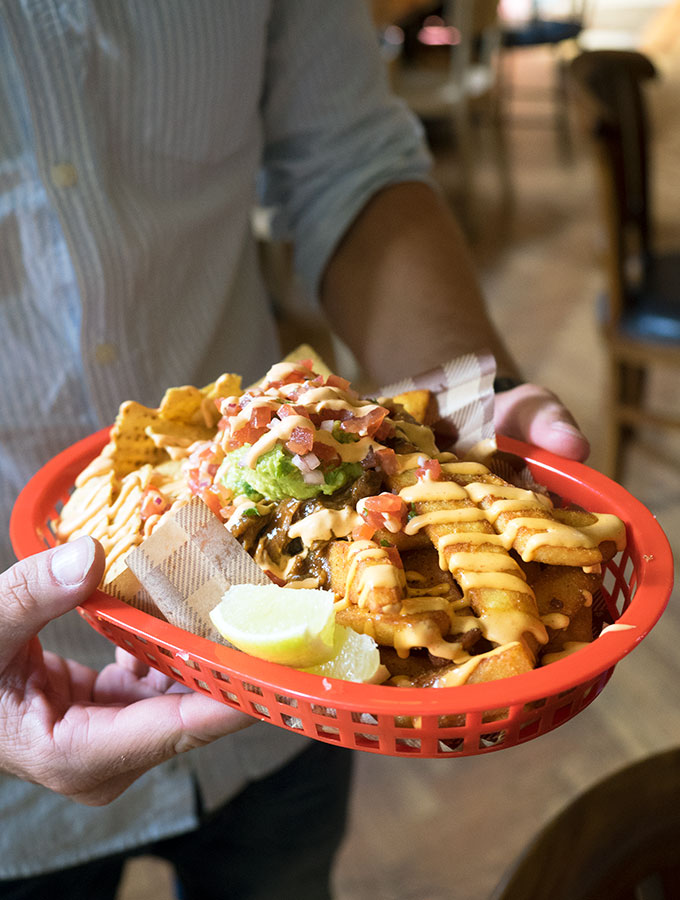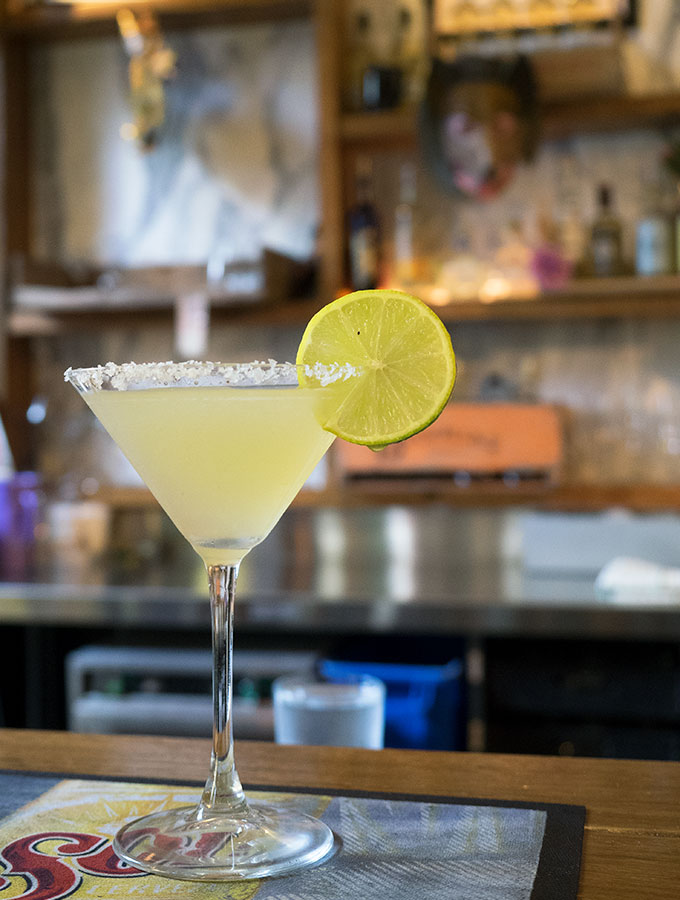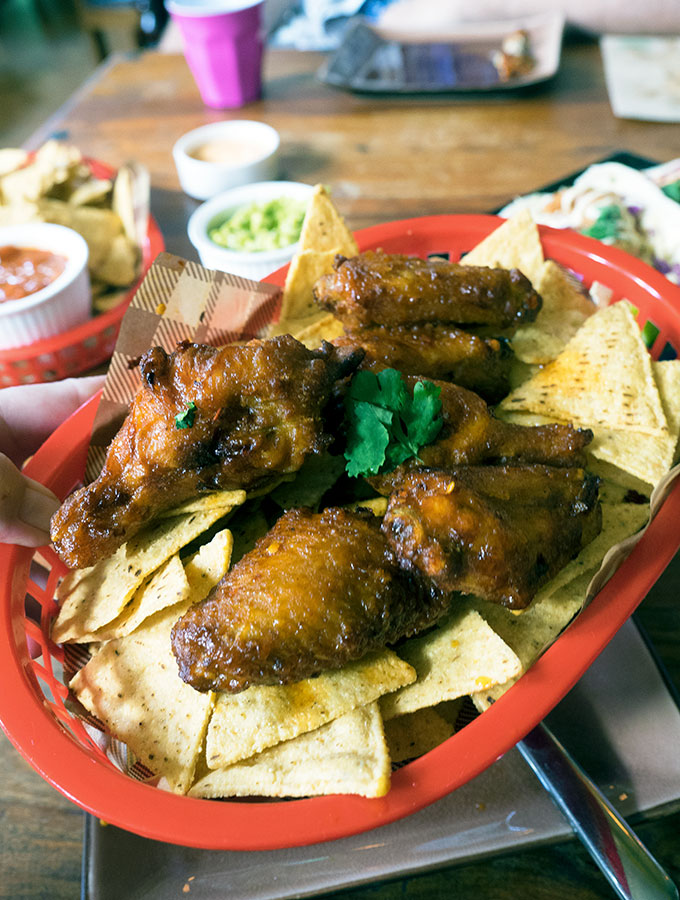 And I have fallen a little in love with their wings. Agave and chilli glazed wings ($12), which an earth shattering crunch. They are finger licking sticky and covered in a chilli and agave glaze with chipotle mayo. You won't be able to stop eating them.
They do a great selection of Tacos as well. You can choose from vegetarian, chicken, pulled pork and fish ($12/2 tacos). The tasting plate of tacos is a good place to start where you can choose four tacos of your choice for $21.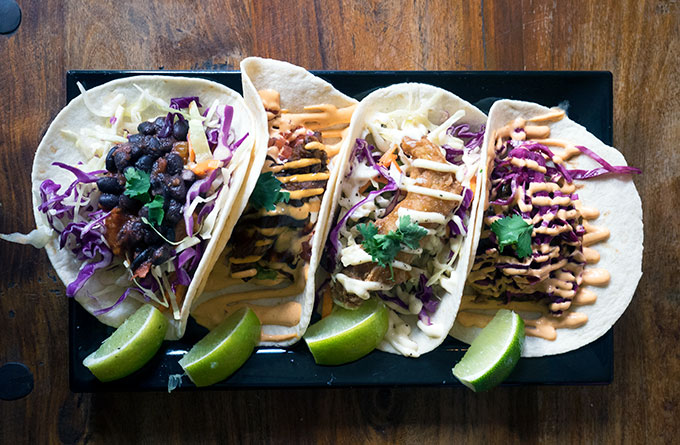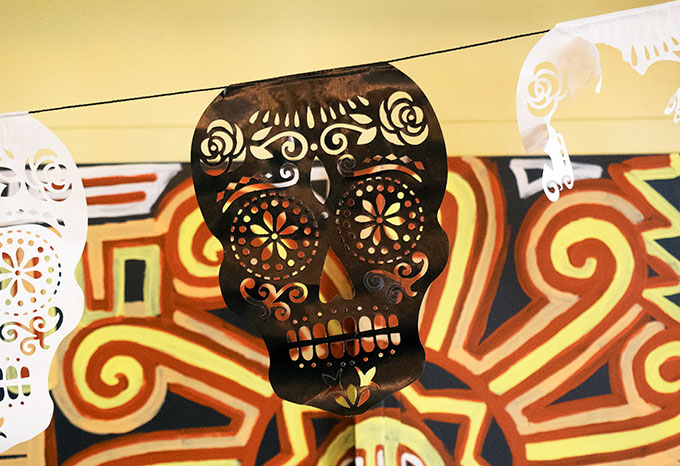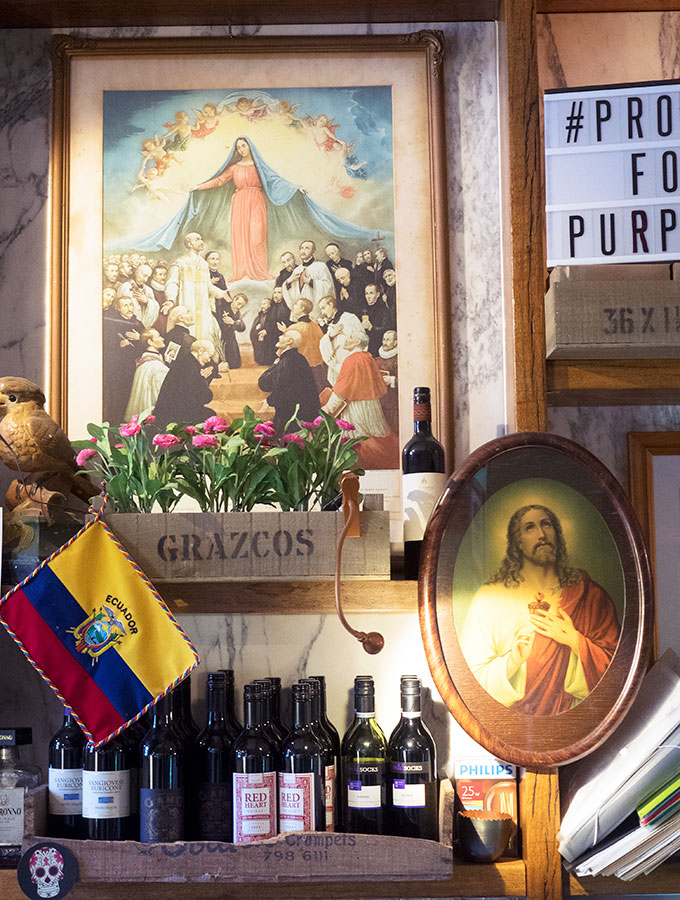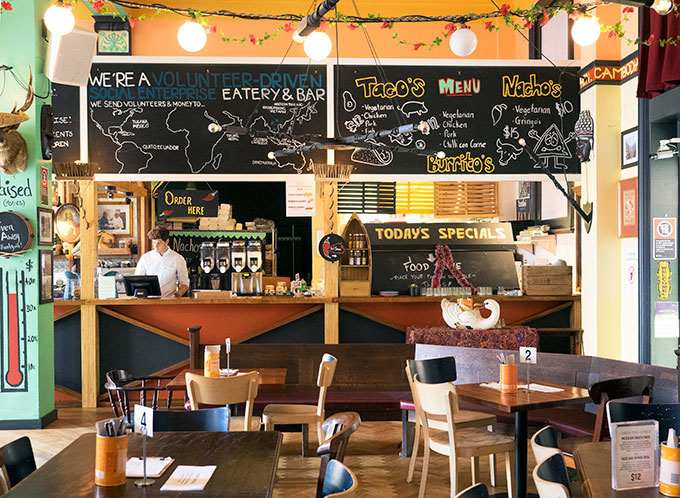 As much as I wanted to share the wing recipe with you, it isn't on the cards. You will just have to pay them a visit and try them yourselves. As a consolation I am sharing with you their Guacamole recipe.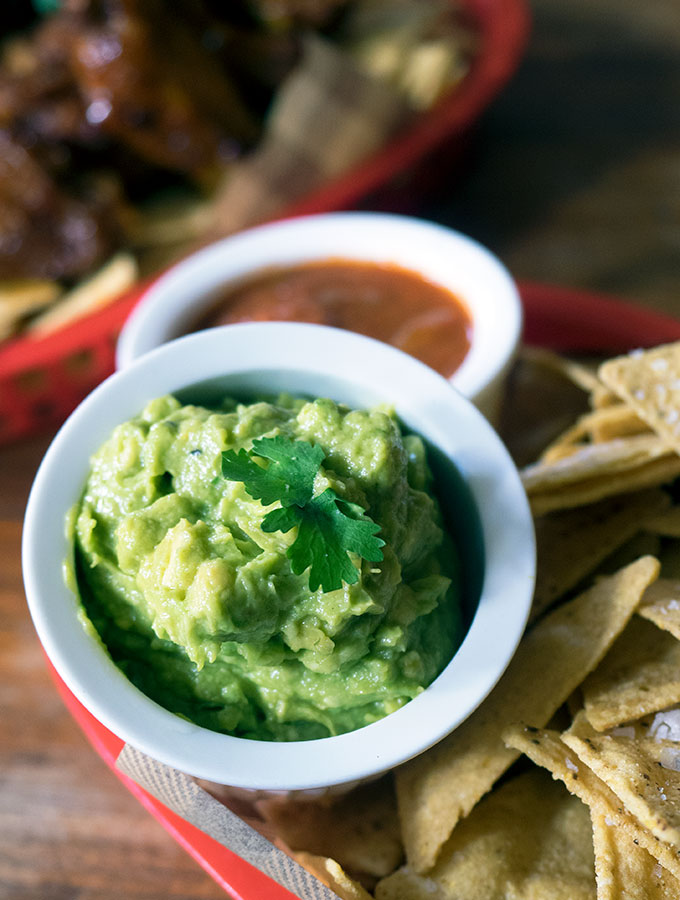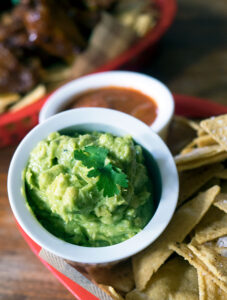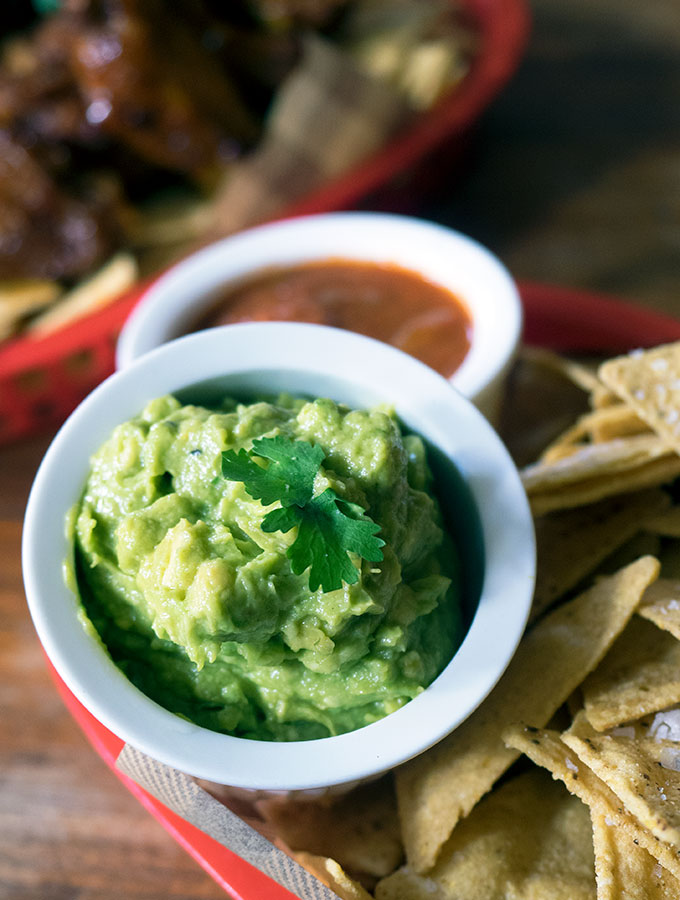 Print
The Two Wolves Guacamole
The Two Wolves Community Cantina is a not for profit eatery and bar in Sydney.  They have kindly shared their guacamole recipe for you to make and enjoy.
Ingredients
3 avocados
2g coriander, chopped
15ml lime juice
10ml olive oil
2g salt
pepper to taste
Instructions
Mash avocado with a fork and mix through all other ingredients. Serve with warm corn chips.
Courses Snacks
Cuisine Mexican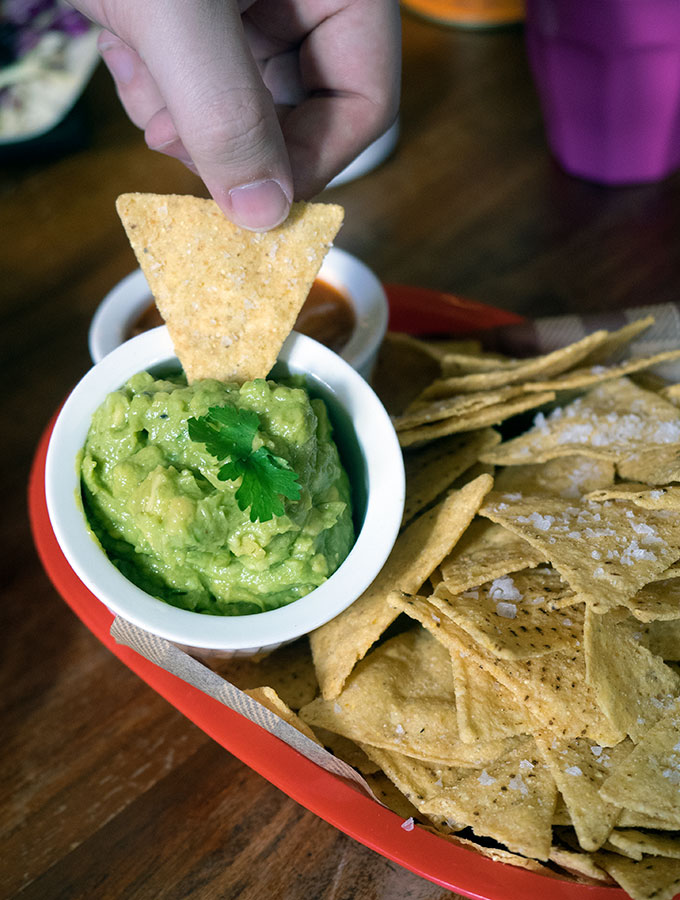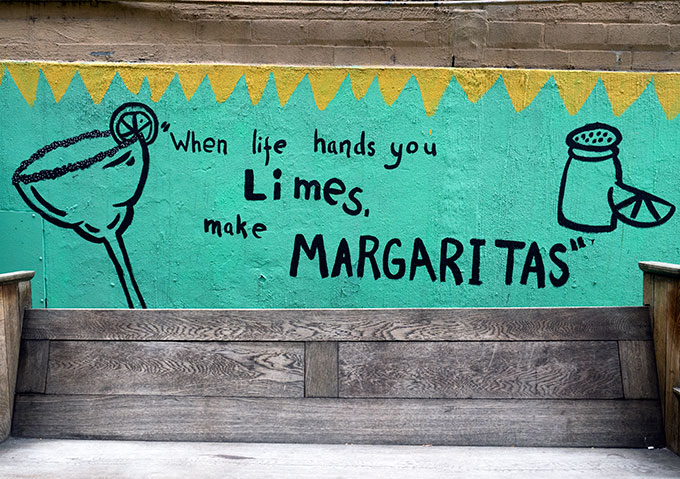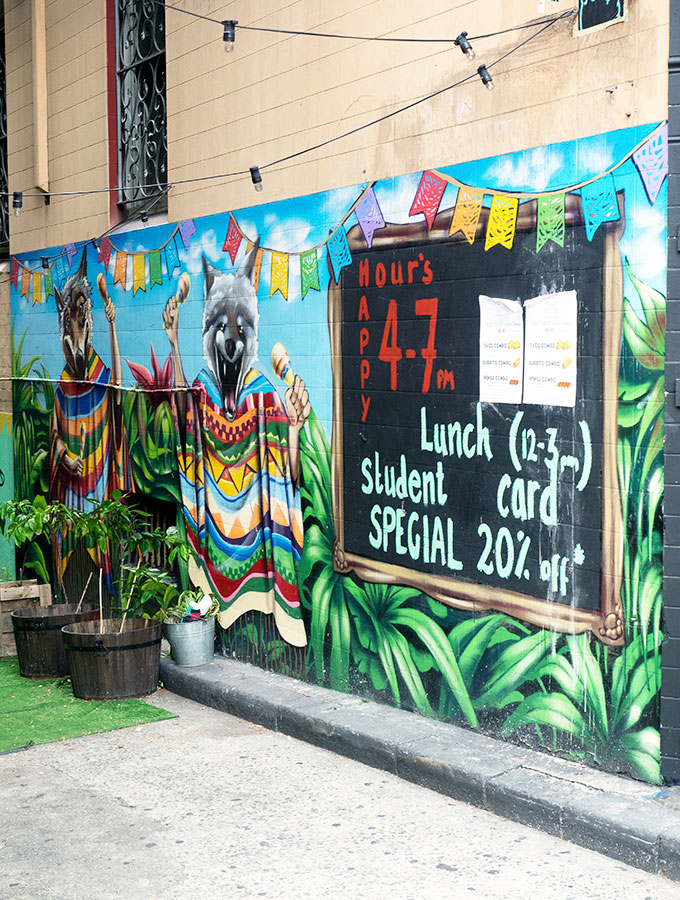 The Two Wolves is open Tuesday to Saturday. They also have some great plans in the works for expanding the restaurant. Keep an eye out in the future for chilled music sessions in the basement bar as well as putting their roof space to some good use.
Wanting to volunteer? The Two Wolves are always on the look out for people to volunteer in the community cantina. You can find out more details on their website.
Sara xxx
Must try dish: Agave & Chilli Chicken Wings
Who should dine here: Great for groups and parties, and those who care.
Who shouldn't dine here: Nobody, get down there and support a good cause!
What else you should know: All staff are volunteers, be kind and tip!
Price: $5 – $21
BYO: No, enjoy a margarita or two
Bookings: Yes and recommended, via phone or the website.
Opening hours: Tuesday – Saturday 12 noon till late.
Contact details: 202 Broadway, Chippendale (Cnr City Road) Tel: +61 8039 3595
Belly Rumbles was a guest of The Two Wolves Community Cantina with much thanks.
Become a subscriber and don't miss a single delicious recipe, restaurant review or travel adventure.
Subscribe to our mailing list