There has been just as much hoopla over Three Williams as there has been over Brewtown. Three Williams wasn't actually our original destination for lunch the day we visited. But it seems fate had decided it was going to be our destination after all. Firstly a parking spot presented itself directly across the road. Then, when sticking our heads in to have a nosey look, we were greeted with a big warm smile and offered a table. What are two girls on a lunch date to say, no?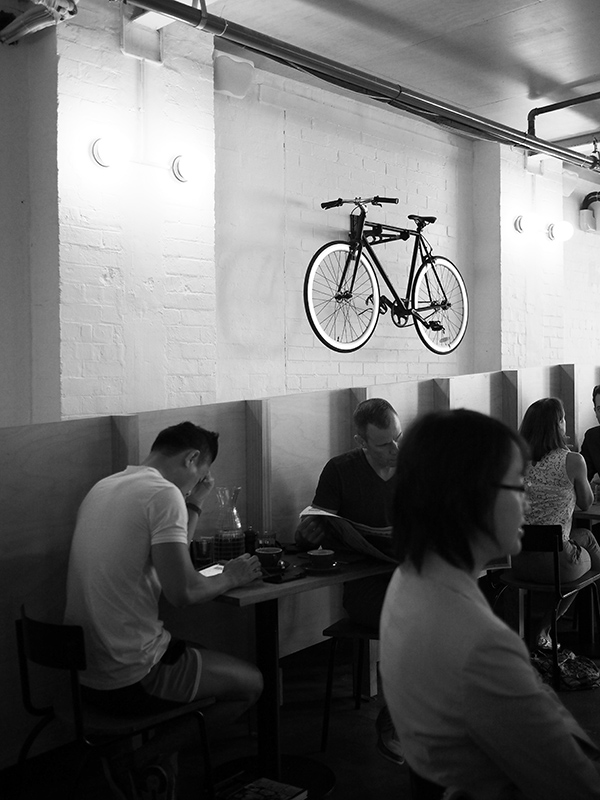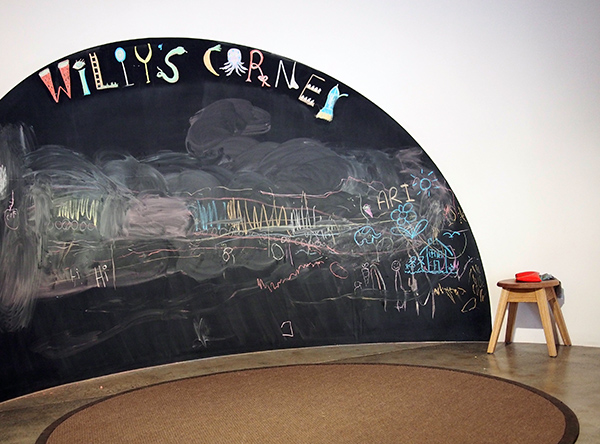 Three Williams is known to be child friendly. No ankle biters here the day we visit and Willy's Corner is empty. Doesn't look like there is much to do down there beside a large chalk board, but it does give the kids space to run-a-muck and not be confined to a restaurant table. If you are one of those parents blessed with a child who can't sit still for more than 10 minutes, then this is the place for you.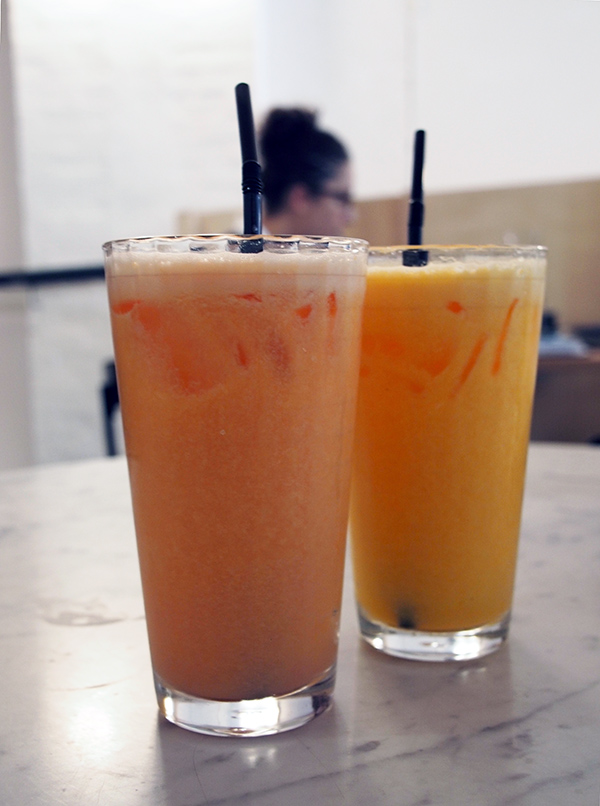 Being a hot summer's day, fresh juices are ordered first up instead of an initial caffeine dose. I go for a freshly squeezed orange juice, the other juice ordered is a combo.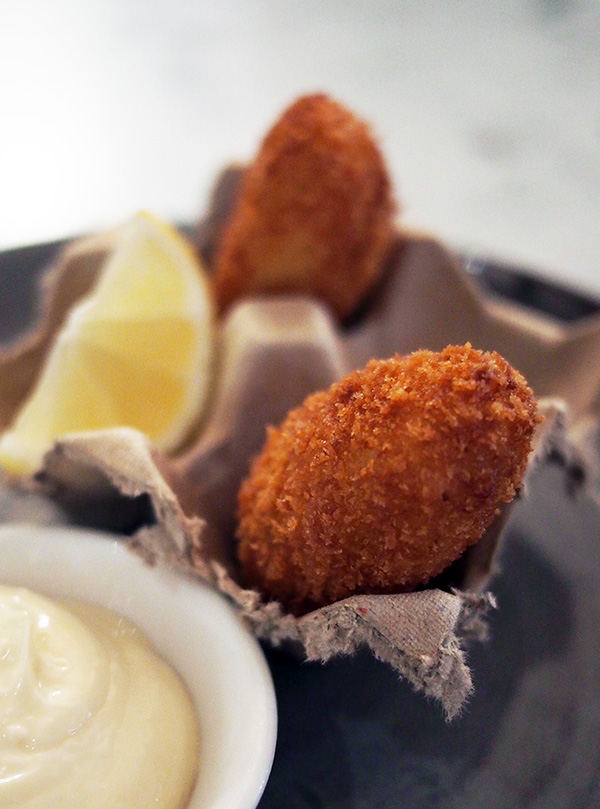 Quite a few items on the menu grab our attention, and we feel we must start with the fish croquettes with lemon and aioli ($5 each). We only order one each, but could have quite easily been gluttons and eaten a few more. Everything a great croquette should be, crunchy on the outside and deliciously gooey innards.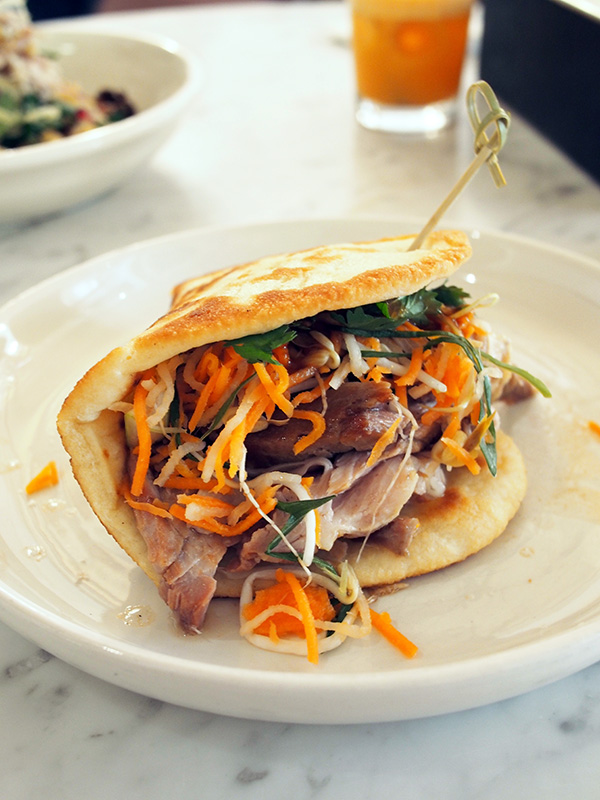 Three Williams offer something a little different to a run of the mill sandwich, the narnie. Narnies are made from their signature house made naan style flat bread. I decide to try the slow cooked pork neck, carrot and daikon salad with hoisin dressing ($14). Instructions are given to pick it up with both hands and dive right in. I choose the knife and fork method after juice starts to drip down my hand. The nann style sandwich is quite tasty and very filling, and I am more than content to mop up those dripped juices.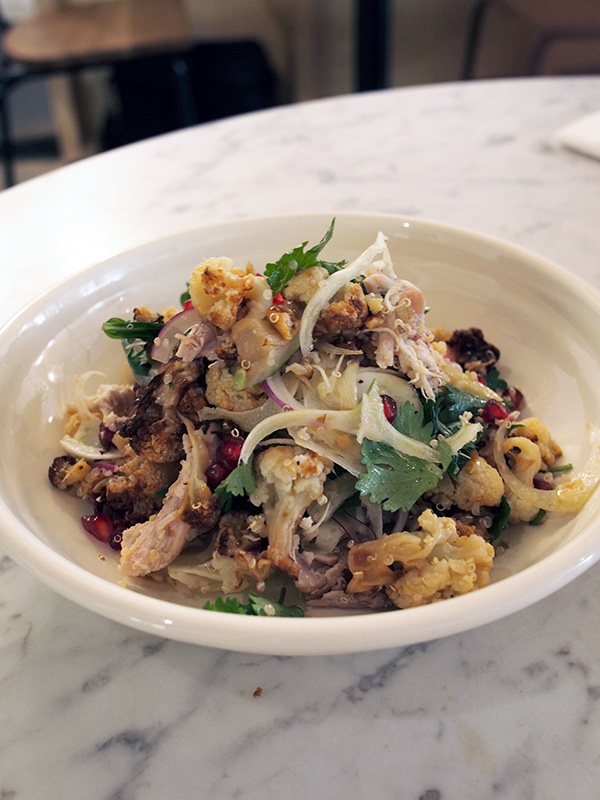 A healthier salad is ordered as well, caramelised cauliflower, tabouli, quinoa, walnuts, preserved lemon and chicken ($16). The combination works well with mint, pomegranate and red onion lifting it with some freshness.
Refraining from coffee to start our meal, we decide that it would go down a treat to finish. The coffees take a while to arrive, but are well worth it. My espresso is simply divine thanks to beans from Single Origin Roasters.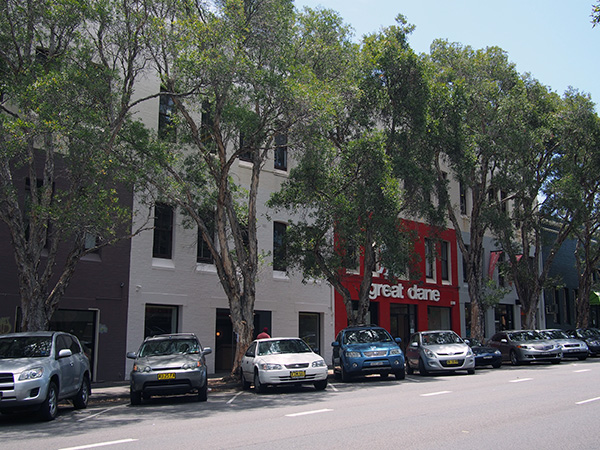 Three Williams takes a minimalist approach to signage, with only a copper plaque outside to indicate what café you are about to enter. Best way to spot Three Williams is by its neighbor, the red Great Dane interiors shop next door. Well worth popping in for a visit when you are in the area.
Sara xxx
Three Williams
613 Elizabeth Street, Redfern, Sydney
+61 2 9698 1111
www.threewilliams.com