A good friend of mine has a theory about restaurants in Tokyo. They are better in the basement. If in doubt, head down the stairs, and you can't go wrong.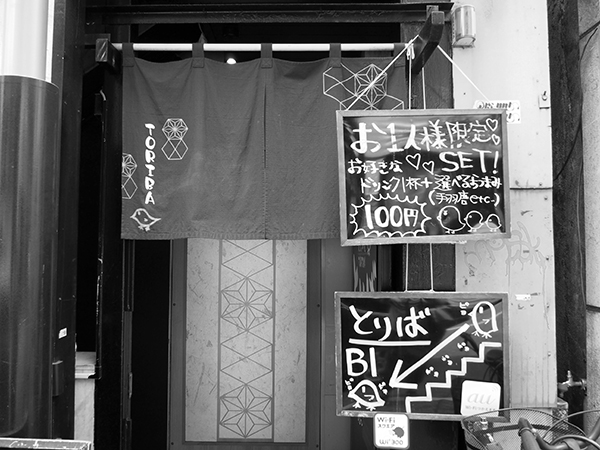 I was in Shinjuku for a little bit of camera shopping. If you are ever in Tokyo and wanting to pick up some camera gear or a fantastic secondhand camera, Map Camera is the place to head. You will pick up a good as new bargain. After indulging in the purchase of a new camera and a few lenses, an appetite had been worked up. Spending money can do that to you. It had only hit 12pm, but it was definitely time for lunch.
Putting my friend's theory to the test it was down the stairs we head to Toriba. At first I was a little apprehensive as the restaurant was void of any customers. This was a major contrast to the hustle and bustle happening at street level. The decision is made to go for it, we sit and are offered those fantastic large picture menus common to Japan. They also have English menus, which seem to cover most on offer, except specials.
Shopping is thirsty work, beers and a ginger ale for myself are ordered to quench our thirsts. It is hard not to notice a whole wall filled with sake bottles. After the beers and ale are gone, in about 3 seconds flat, we order cold sake.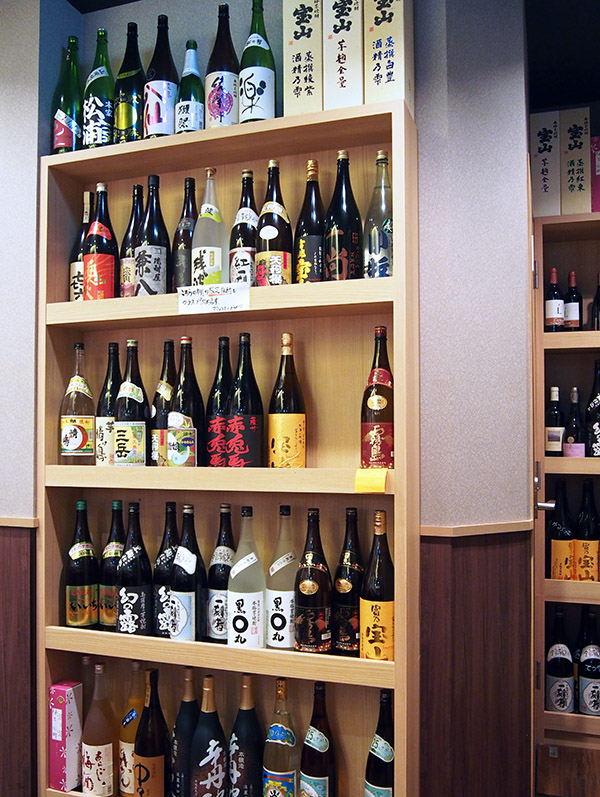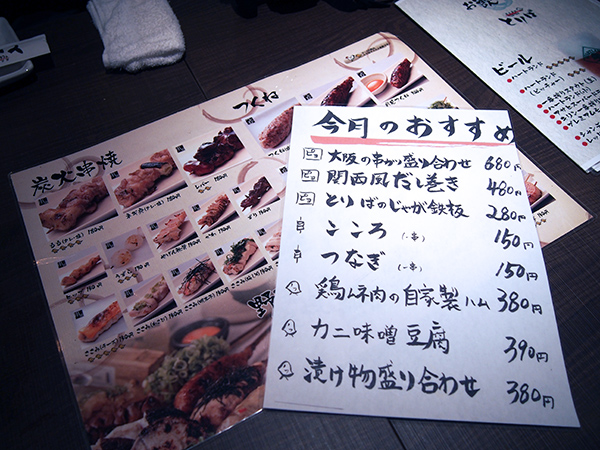 As you may have assumed from the name of the restaurant and the little chicken associated with their logo, Toriba is a chicken restaurant. Most items on the menu would of clucked at some stage.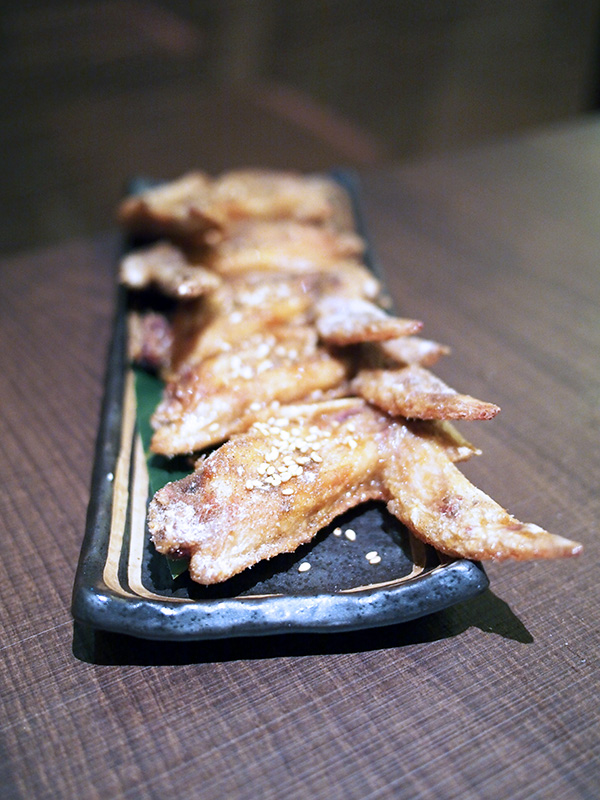 spicy fried chicken wings in a hot sauce Y590
There is a small selection of deep friend chicken dishes, which includes gristle. We decide to keep it simple and order the deep fried chicken wings. Served simply sprinkled with a little salt and sesame seeds. The hot sauce is minimal, but the wings are finger licking, crunchy, juicy and full of flavour.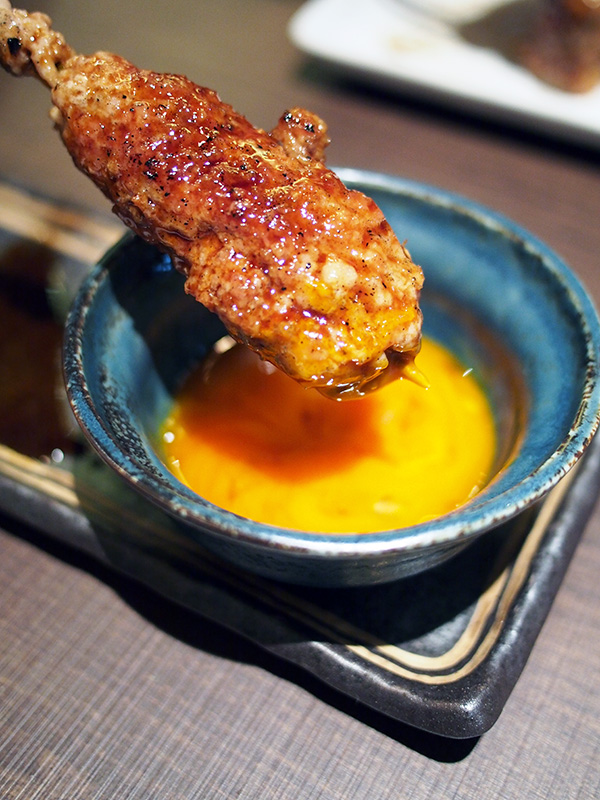 chicken meatballs with egg yolk Y300
We can't decide on what chicken meatballs to order and go for our host's recommendation. The recommendation was egg yolk, but we could have had mayonnaise, cheese, cheese and chili sauce, scallion, pickled plum, there really was quite a vast choice. The chicken meatballs, or ball on a skewer, are fantastic. Raw egg yolk is served alongside to dip the hot chicken into. A simple dish, but done so well, we enjoy them so much that a second helping is ordered.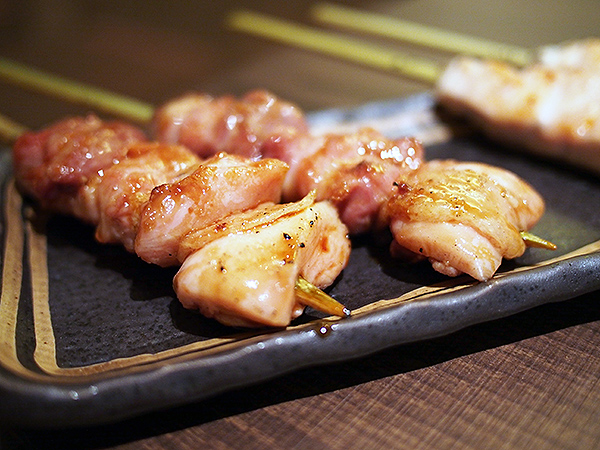 yakitori, chicken with leek Y180
We can't go past ordering yakitori. There is a decent range including liver, 'tail' which I assume is the parson's nose, gristle, skin, gizzard and even quail eggs. We decide on basic chicken thigh that is seasoned with a little salt to bring out the grilled flavour. The grilled chicken and leek offering has a sweet glaze of soy and mirin which goes down a treat.
Was such a great find on our last day in Tokyo before jumping on the plane to head back to Sydney. The menu at Toriba offers every part of the chicken imaginable.
Sara xxx
Toriba
Around the corner from Map Camera, Shinjuku, Tokyo