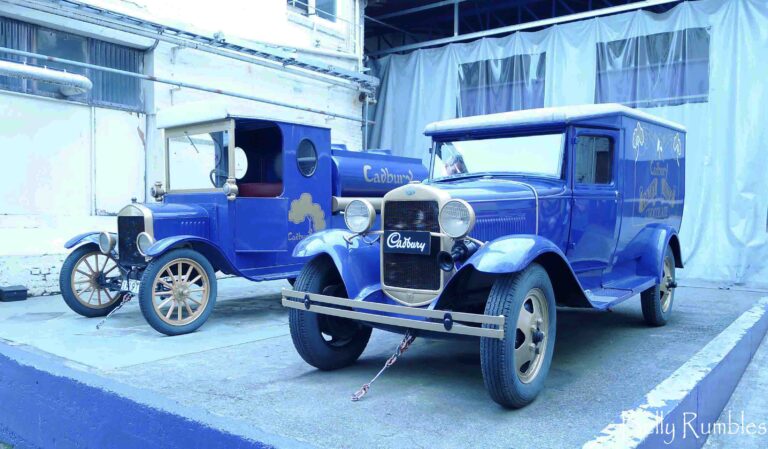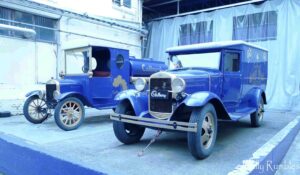 Cadbury trucks
Last January saw me waving Mum and Dad off on 14 day cruise around New Zealand on the Sun Princess. Hugs, kisses and have a wonderful time been said, I made my promise to pick Mum up on her return as Dad was leaving the cruise in Dunedin to return to Australia for business.
So back home I went with thoughts of "one day it would be nice to go on a cruise" filling my head. I was plodding along with my day when Dad called me from the ship. "Would you like to join your Mum on the cruise in Dunedin for the leg back to Sydney?" Without hesitation an excited YES shot out of my mouth. He had organised for me to take his place.
Fast forward and I am at Kingsford Smith boarding my Air New Zealand flight to Dunedin. I normally am a QANTAS girl, not because they particularly impress me, more to the fact I am caught in that loyalty loop. I do fly Air New Zealand regularly when I am in New Zealand, but this was my first trip in a long time leaving Sydney with them.
I was impressed. Loved their pre flight safety video, it was to the point with humour. Flight attendants smile, are pleasant and extremely helpful (QANTAS take note please as some of your staff are slipping in this area in economy). I could start watching a movie before takeoff and if I had my own headphones keep watching while landing (QANTAS again take note please). Actually the inflight entertainment on the Australia to New Zealand leg surpasses QANTAS which still only has the one main screen for all to view (no back of seat entertainment). Sadly food was typical airline food. There was a hot breakfast selection too, chicken sausage and scrambled eggs.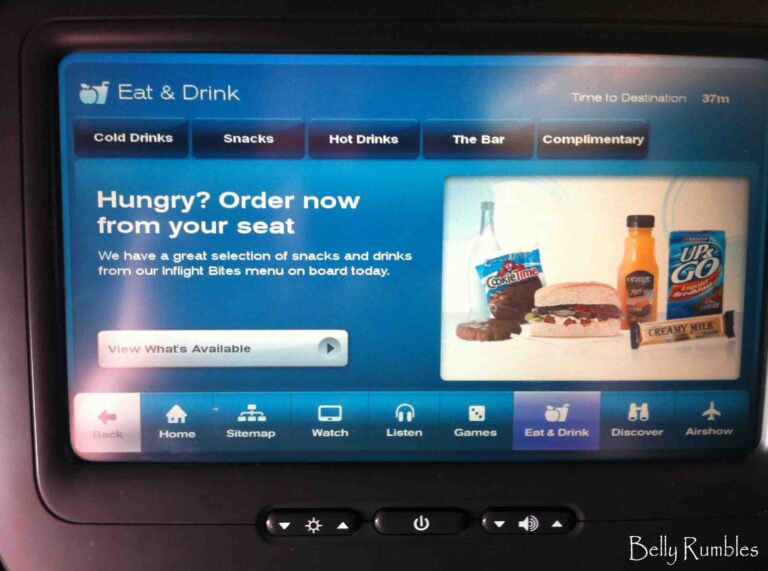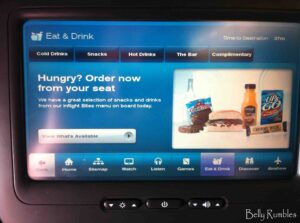 Inflight ordering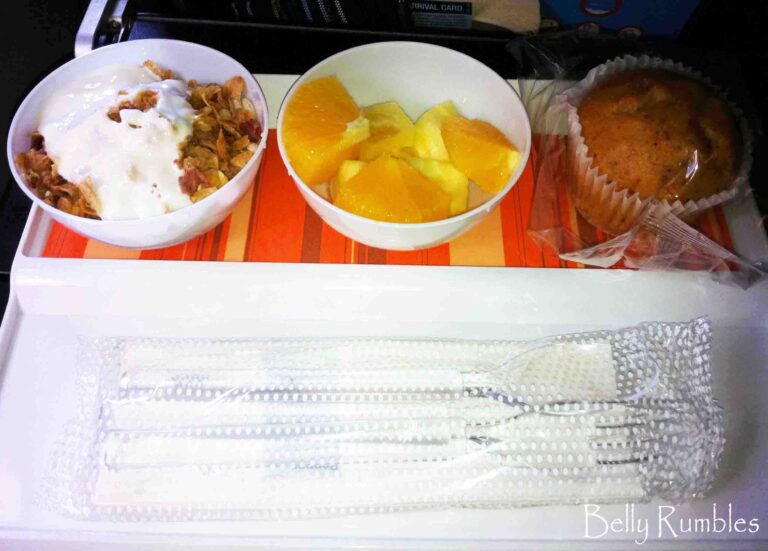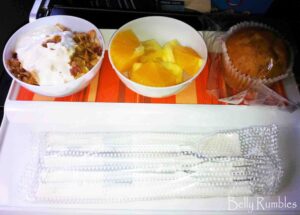 Breakfast of bircher muesli (combo of dry & soggy), orange segments & pineapple and a carrot muffin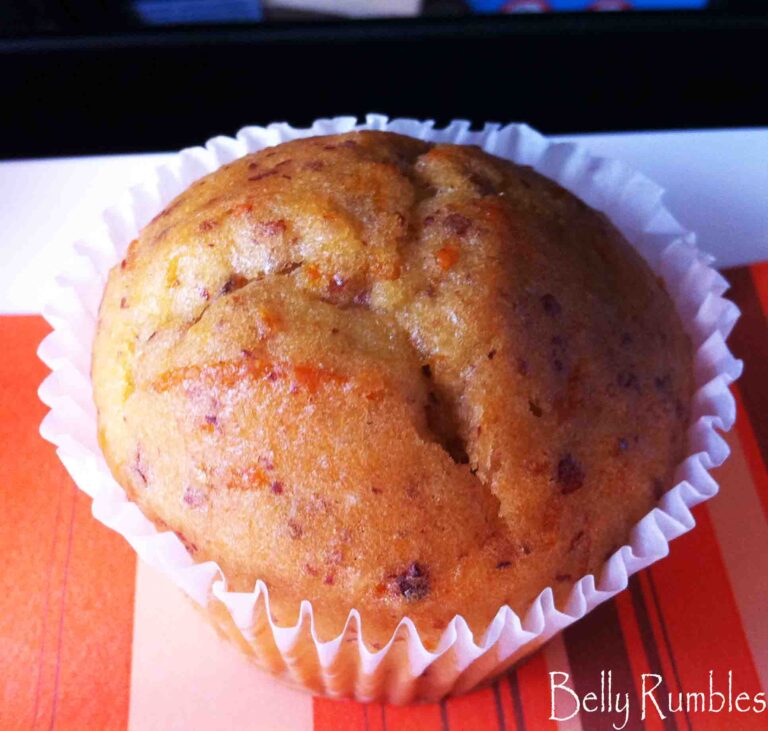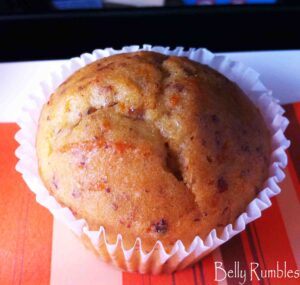 Breakfast's saving grace – the muffin
Arriving in Dunedin I was off the plane, through customs, picked up bag and was out in a cab within 10 minutes. Felt more like 5 but had to be 10, seriously speedy.
I was staying in Dunedin overnight before meeting up with the Sun Princess the next morning in Port Chalmers. I had half a day and evening to explore. I was staying at the Scenic Hotel Southern Cross which isn't too far from the Octagon, the main centre of town. The hotel rooms are spacious and they say they have the most comfortable beds in New Zealand (I find out later that the beds are pretty comfy). If you are in to gambling the Casino is located downstairs.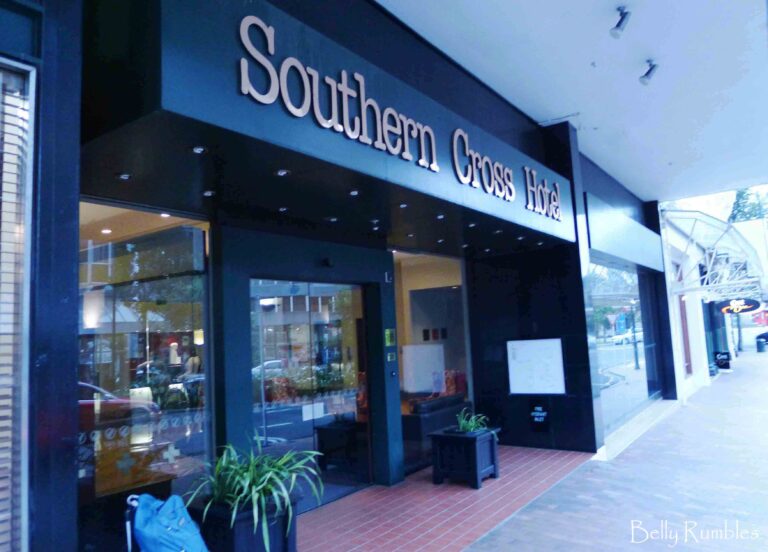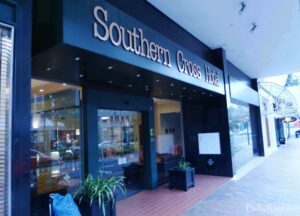 Front of the Southern Cross Hotel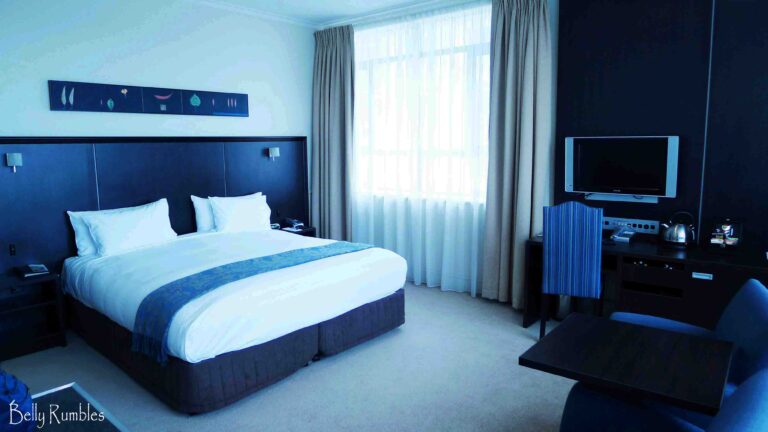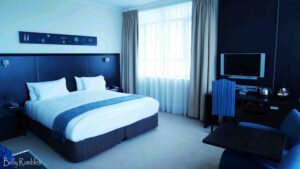 Comfy queen size bed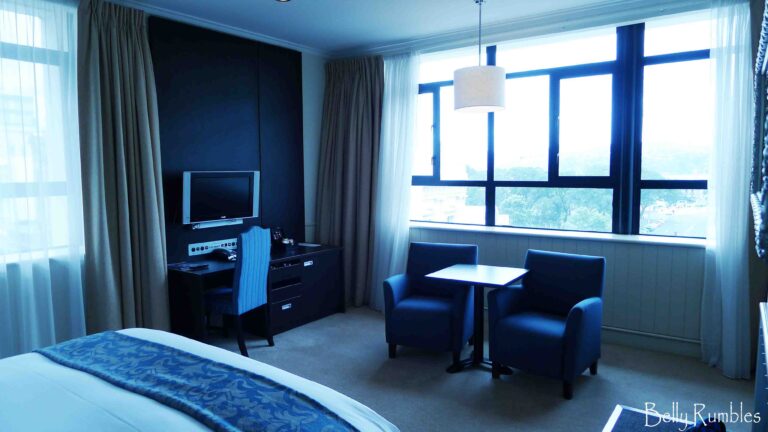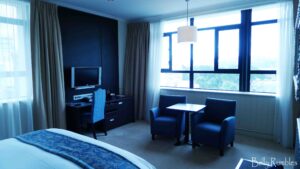 Spacious corner room, light & airy
After quickly checking out the hotel and dumping my bags it was off to join my Cadbury tour which was booked before leaving Sydney. A tour of Cadbury was a bit of a no brainer when I knew I would be in Dunedin. If you know you are going to be there I strongly suggest you book on line before you go. Tours are really in demand and everyone that visits Dunedin seems to go to Cadbury.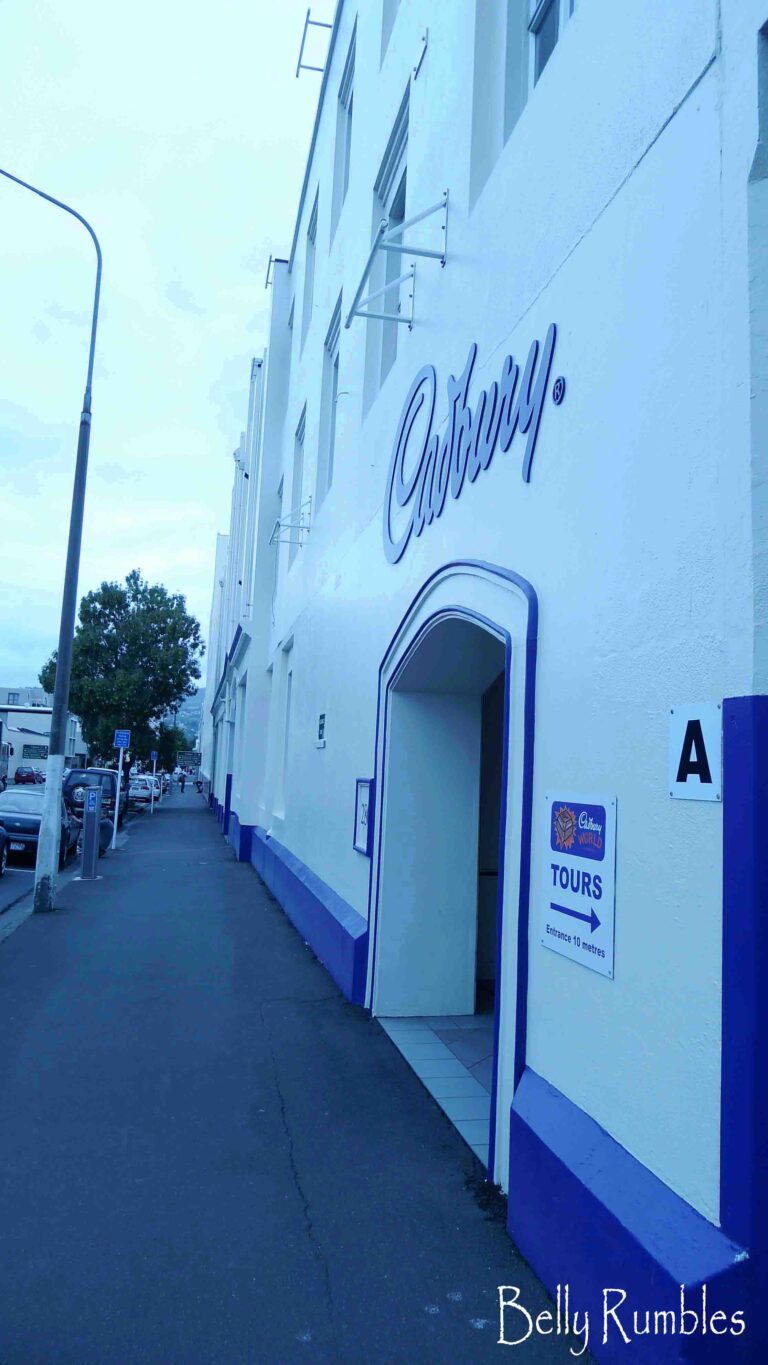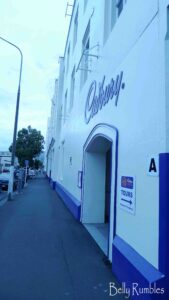 Cadbury Factory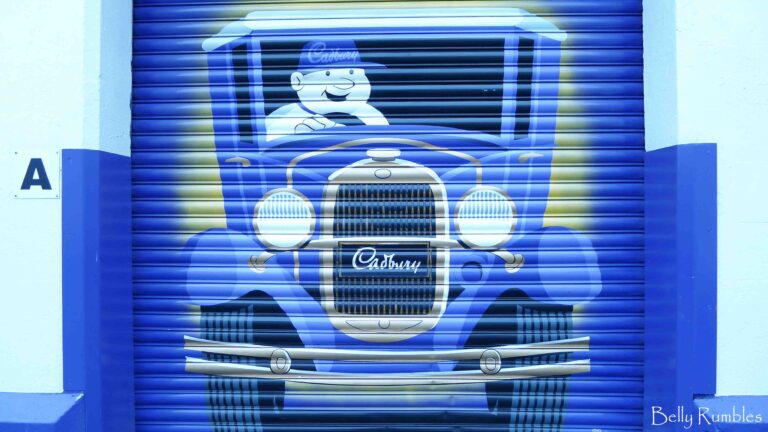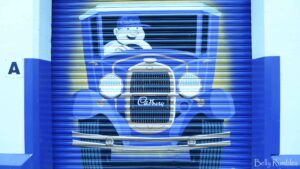 Cute factory roller door
To kill time while waiting for your tour there is a walk through display showing the history of chocolate, chocolate making and of course the history of Cadbury in Dunedin.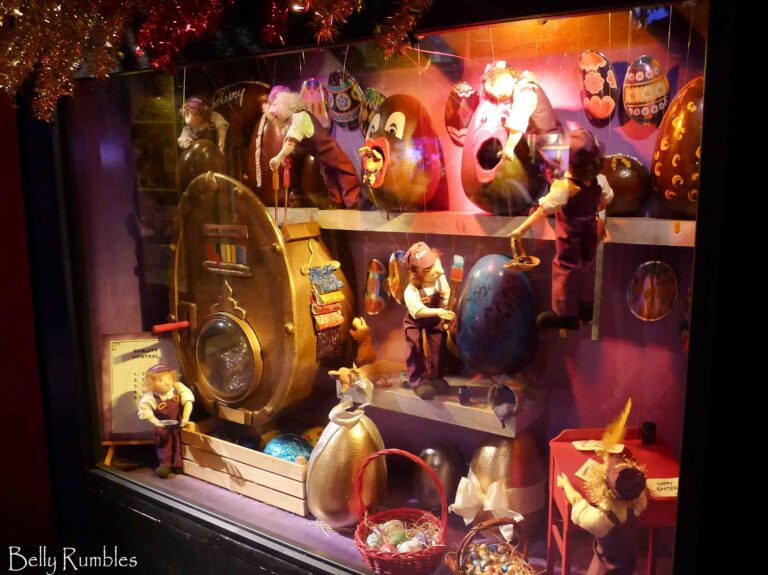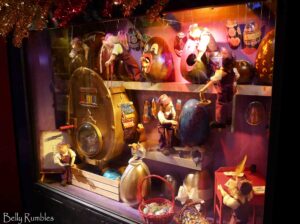 Easter egg making display with animated purple dressed elves?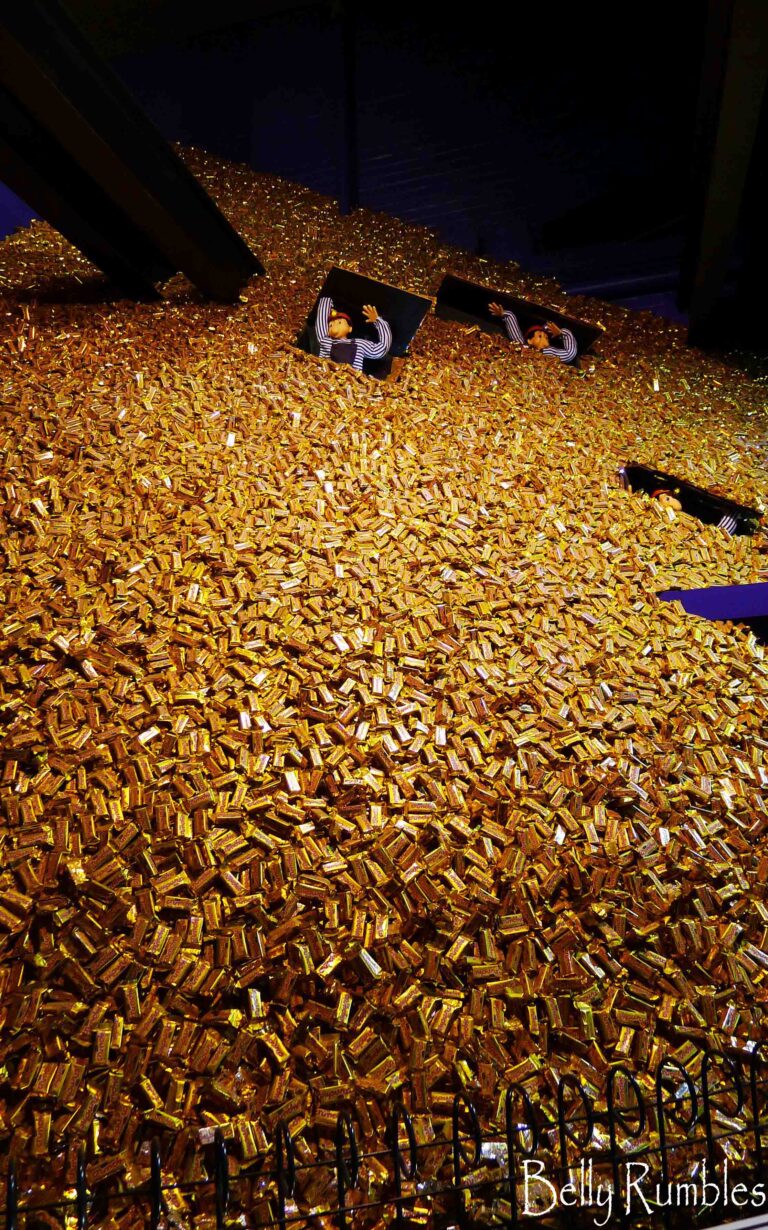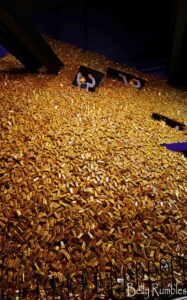 Mountain of Crunchies with animated people popping out of it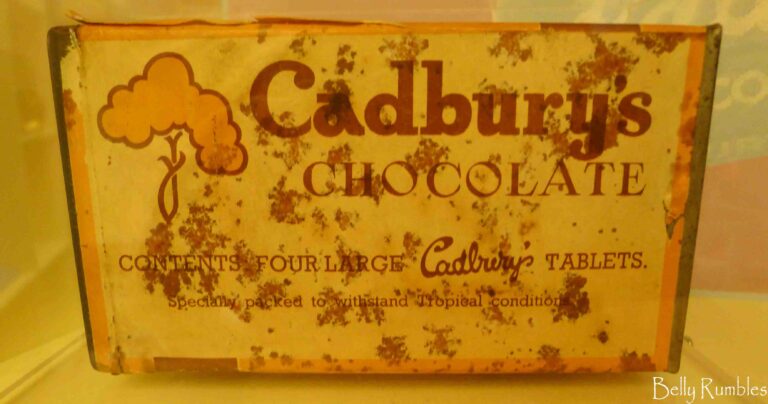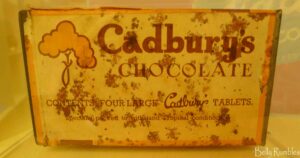 Cadbury packaging pre purple days
The tour of the factory starts with a safety brief and the handing out of plastic bags to hold the samples collected during the tour. We have to wear hair nets and those with beards need to wear snoods. No bags, cameras, phones, watches, hats or really anything that is not part of your clothing is allowed on the tour. Therefore guys I don't have any pictures of inside the factory, sorry.
I like our guide, her pockets are filled with chocolates, with which we are rewarded when we answer questions correctly as we go along on the tour. The highlight for me was visiting the now unused silo. Once everyone is inside we are all instructed to yell "I love chocolate" to which a waterfall of 1 ton of chocolate comes streaming down from above us. The sound is deafening and the whole silo shakes. The smell is intoxicating, chocolate overload.
Cadbury source their milk from the local Otago area and the sugar comes from Queensland as it is considered the best in the world. Cocoa beans are roasted in Singapore, the cocoa mass is sent over in blocks and ground cocoa in bags.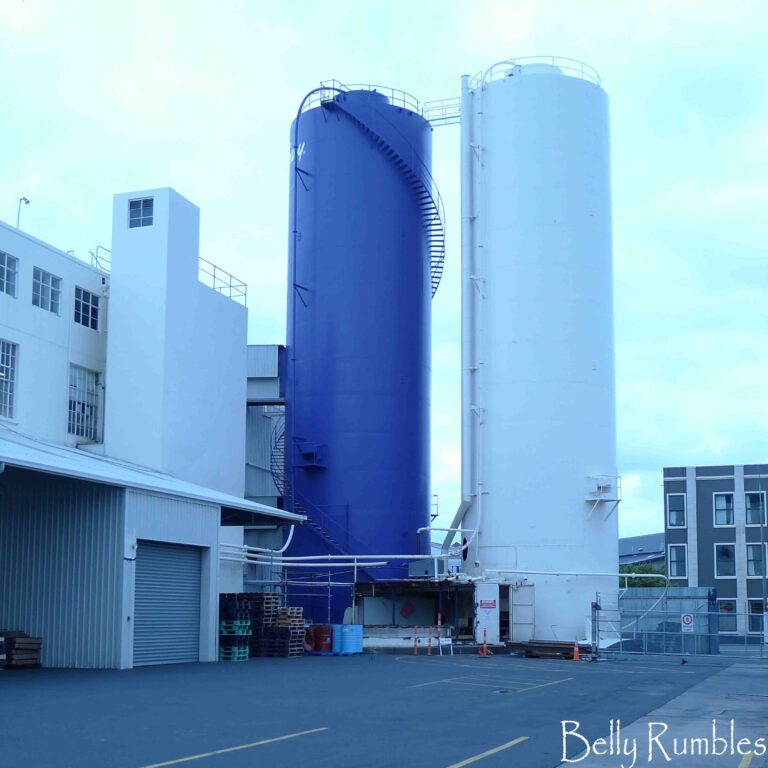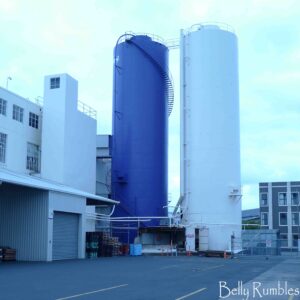 The purple silo is where the chocolate waterfall takes place
After the tour it is to the shop where I spot some of my favourite Kiwi Cadbury products. I notice a new one I haven't seen before in my travels, the Scroggin, and buy some blocks to take home. There is even chocolate soda which tastes a bit like creaming soda.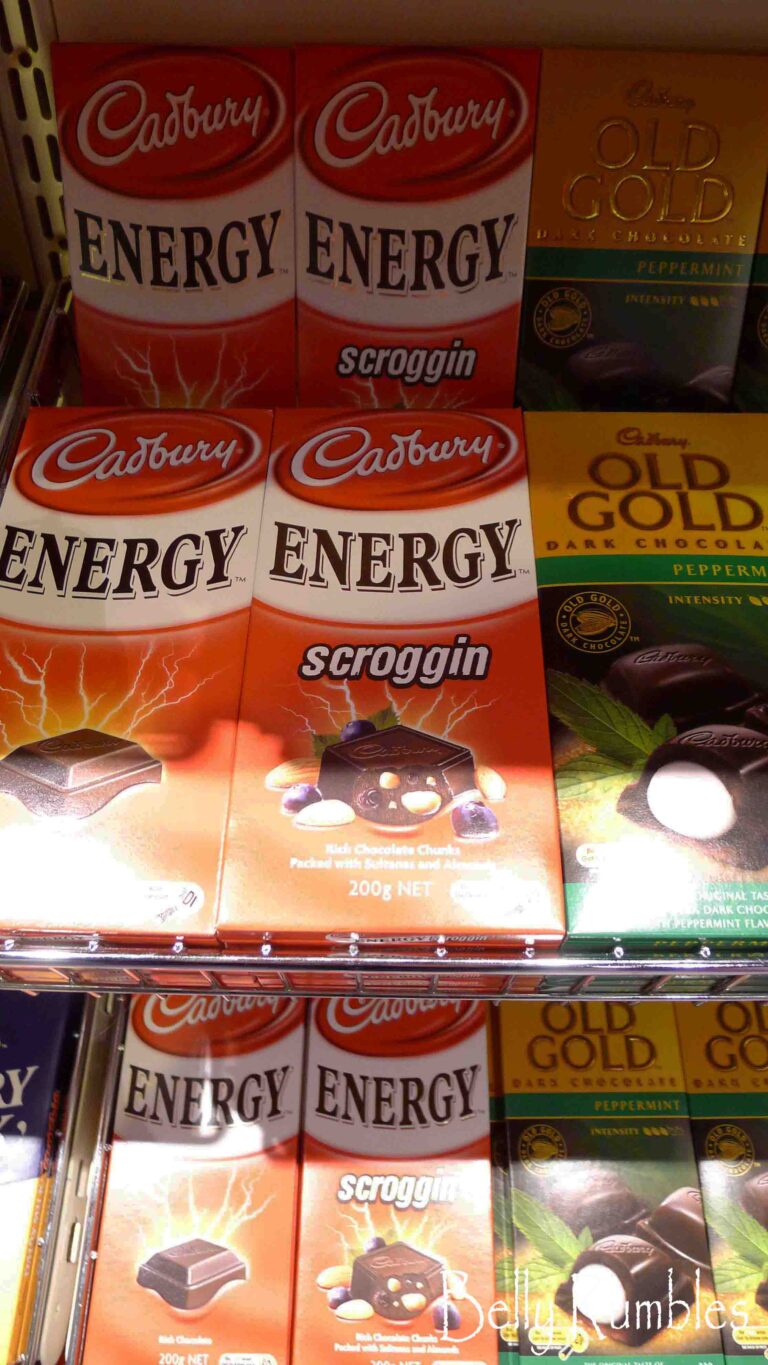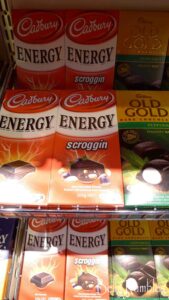 Scroggin & other chocolate bars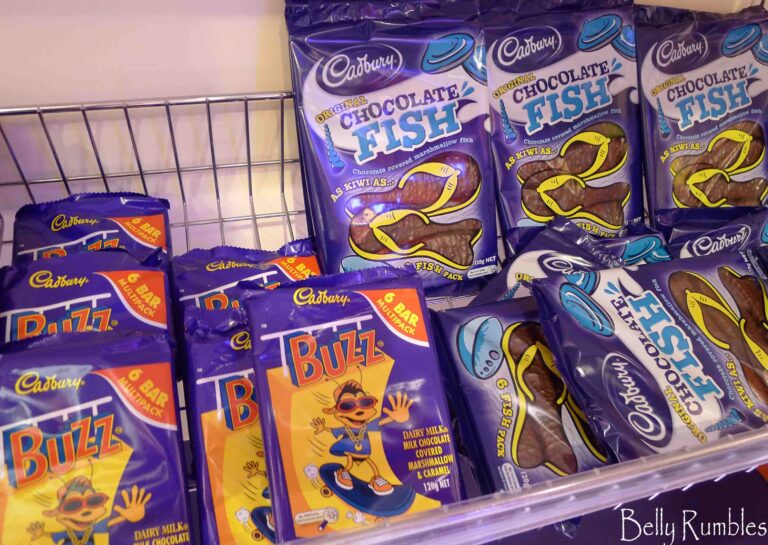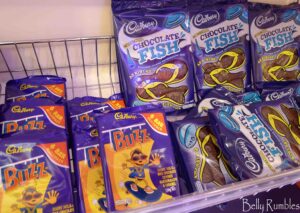 Buzz bars & chocolate fish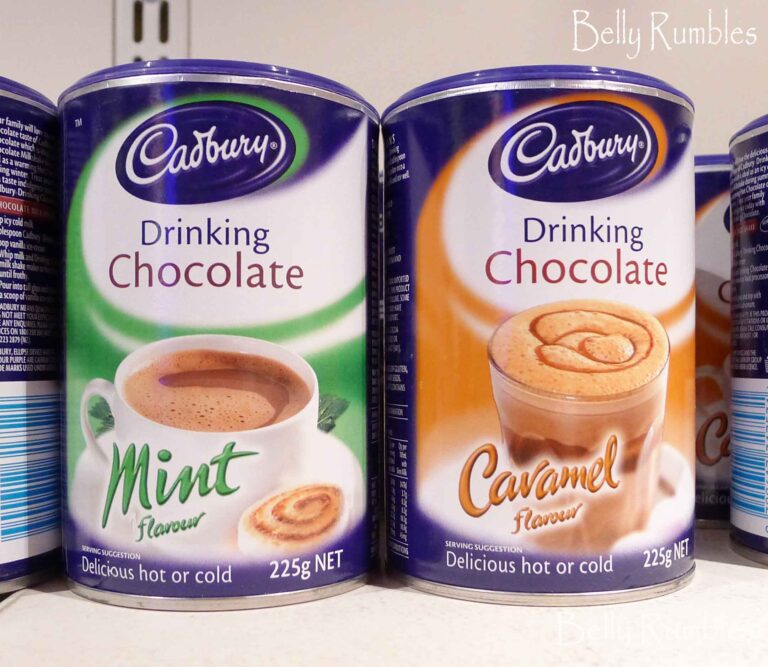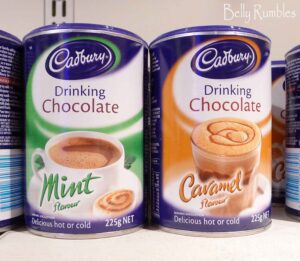 Drinking chocolate
After the tour it is time to walk Dunedin. My first stop is the Dunedin railway station, supposedly the most photographed building in New Zealand, and I understand why.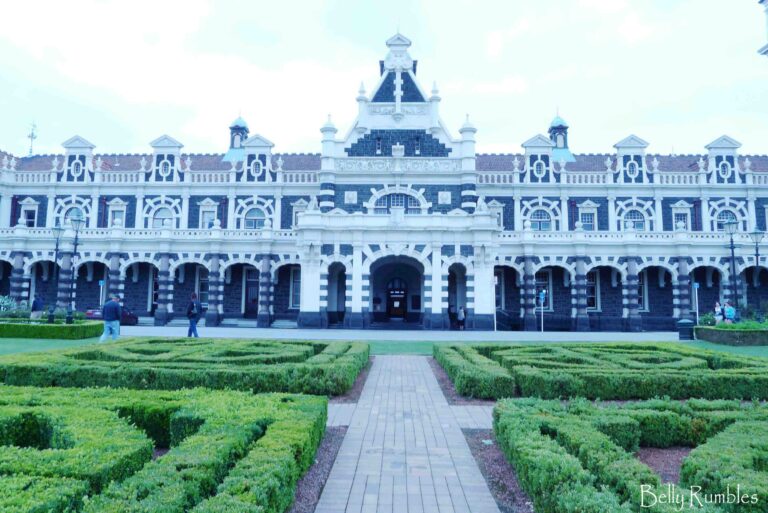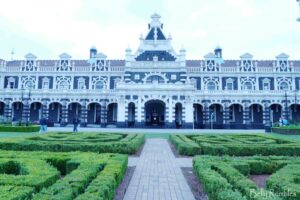 Dunedin Railway Station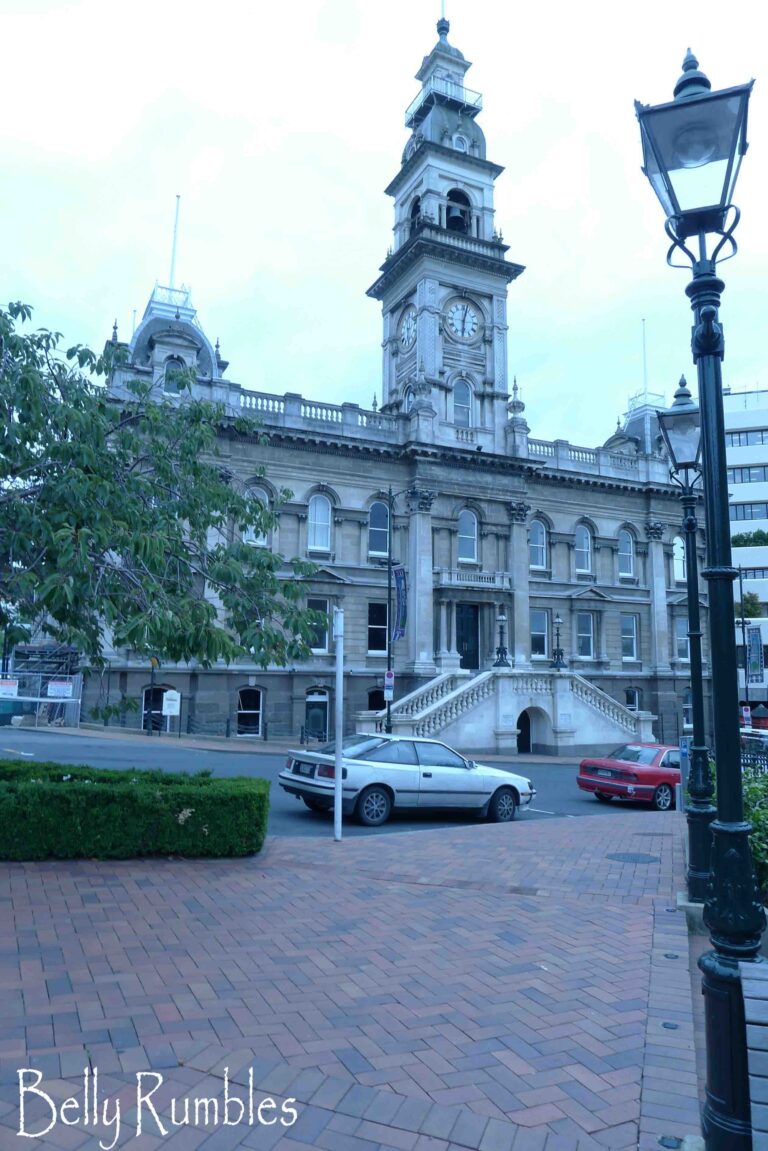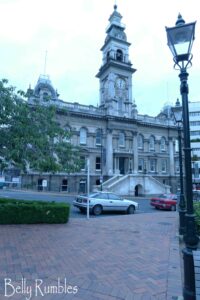 I loved the street lamps that were all around Dunedin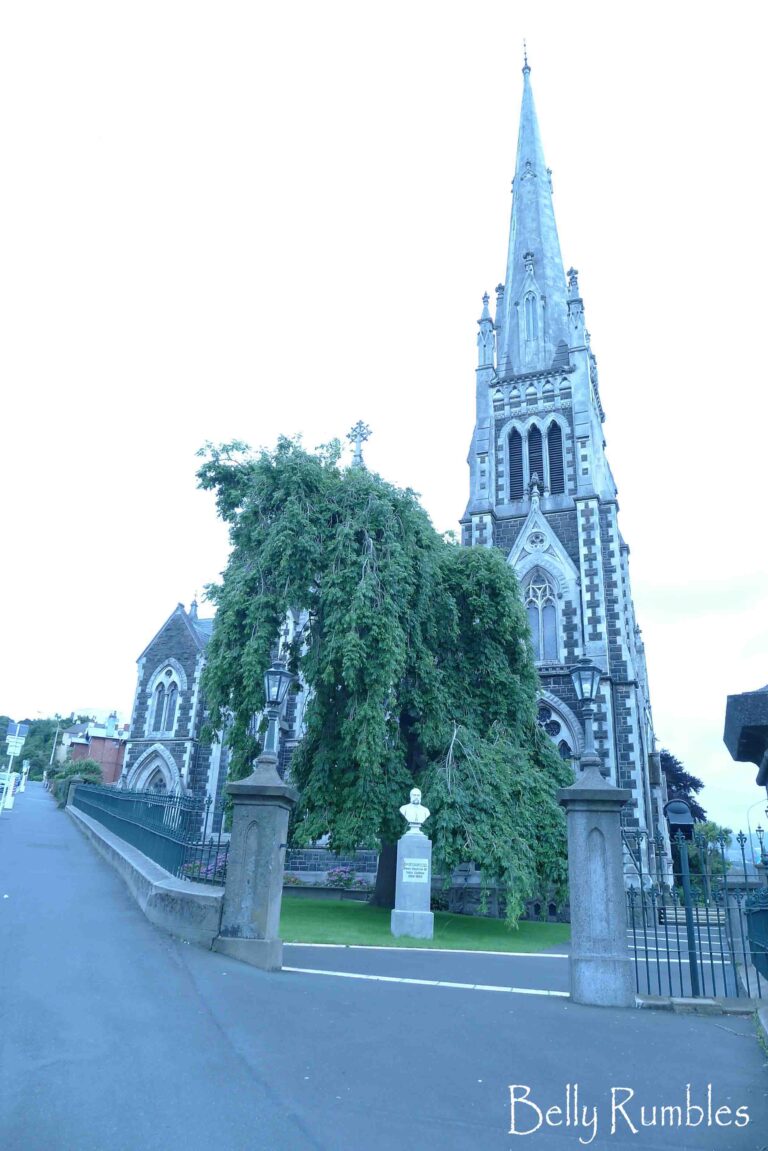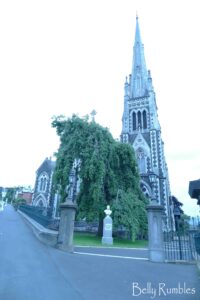 One of many churches
I basically just walk, taking in the sights and sounds of Dunedin. Checking out churches, I love churches, and basically having a good wander.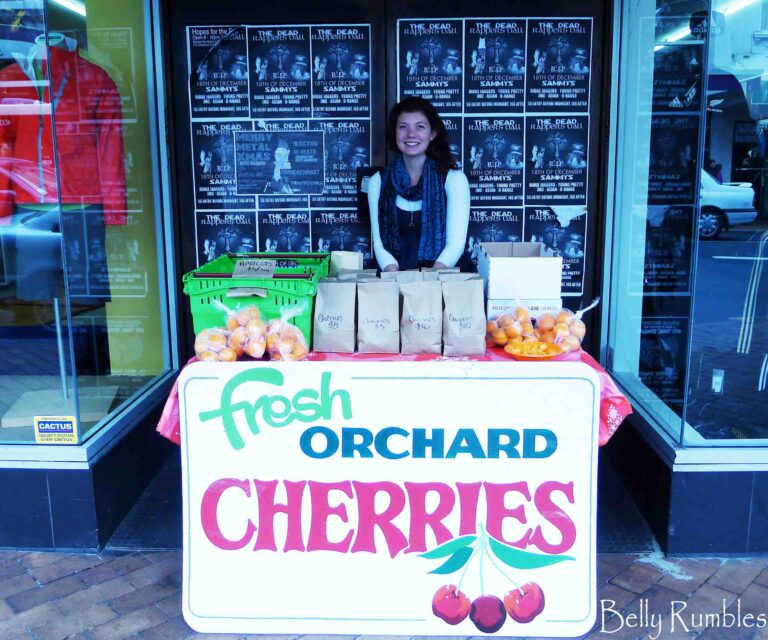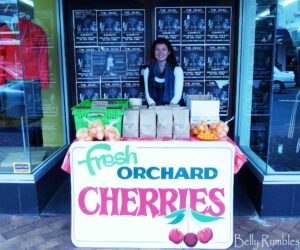 You will find these little fruit stands dotted around the main area of Dunedin
I decide on a very late lunch at the Craic Irish Tavern, a small, intimate, warm pub situated right on the Octagon. It's January and I am freezing, its 7?C outside, so much for summer in New Zealand. I order a glass of Devil's Staircase Pinot Gris and some beer battered fries which come with tomato sauce and garlic mustard mayonnaise. I went for the fries as it was the smallest dish on the menu as I didn't want to spoil dinner. They were thick and crunchy but still light and fluffy on the inside, great fries.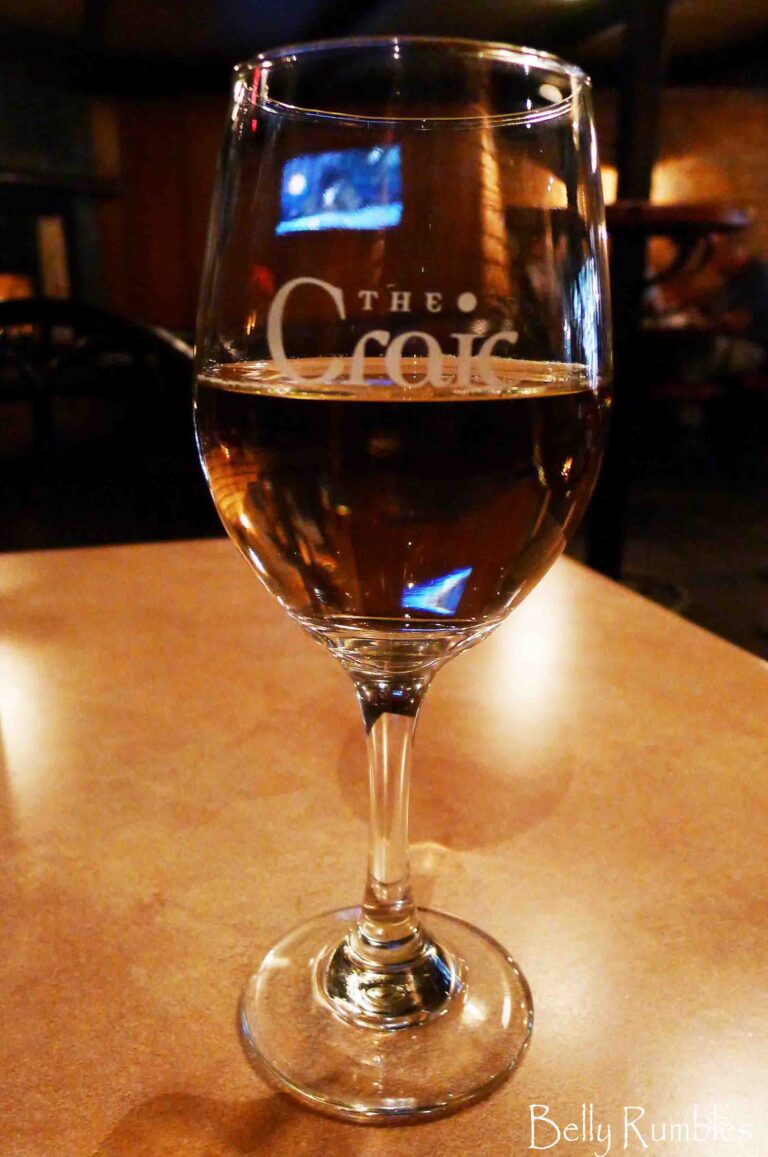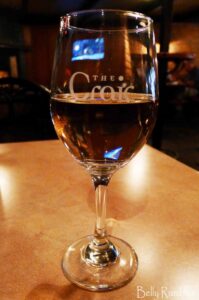 Devil's Staircase Pinot Gris from Central Otago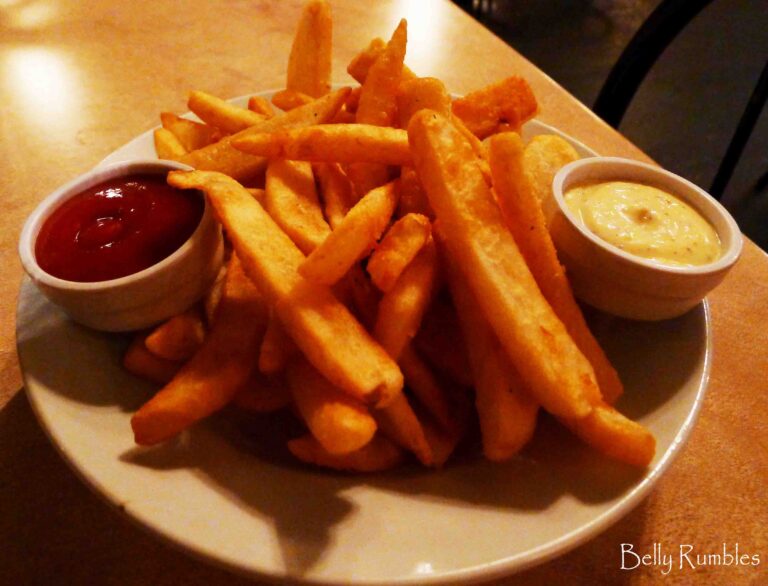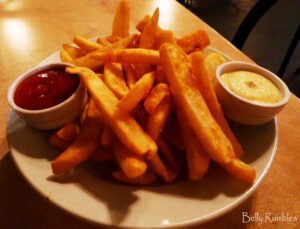 Beer battered fries
After the break at the Craic I head back out in to the cold and keep exploring. Lots more walking and at about 7pm I stumble across a Japanese restaurant called Hanami, perfect timing for dinner. There is a big sign out the front stating that they offer the largest range of sake in New Zealand. I love sake, so in I went.
Hamami is not traditionally Japanese looking, actually it was a Mexican place before Hanami opened up. The restaurant is filled with large wooden tables and booths and it looks to me like it would be very popular with groups dining out. They also have free karaoke. I decide to order the tuna tataki, grilled mussels and a cup of Hakushika Chokara sake.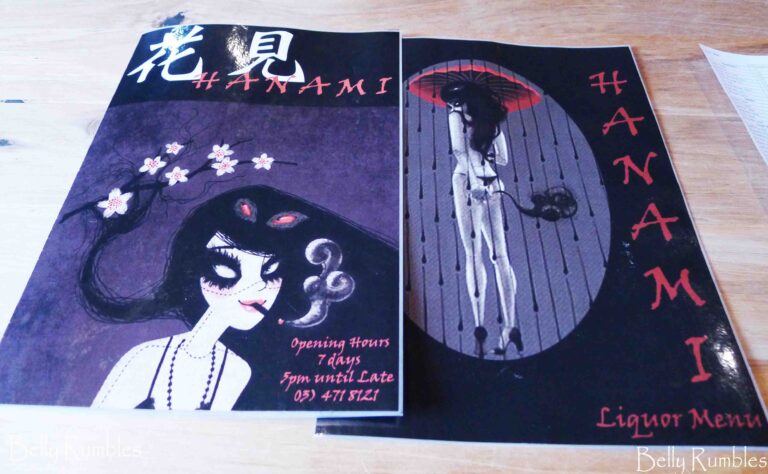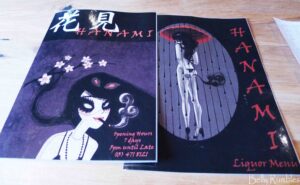 I liked the artwork on the menus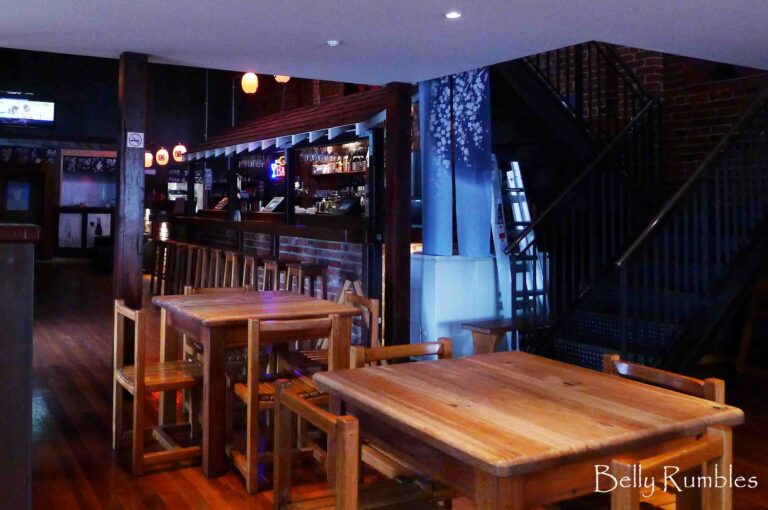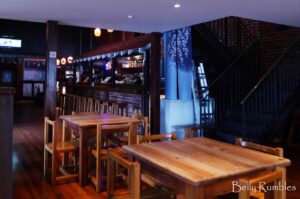 Inside Hanami
The tuna is seared beautifully, but I find the dressing a little too heavy against the delicate tuna. The sake is delightfully dry, just the way I like it.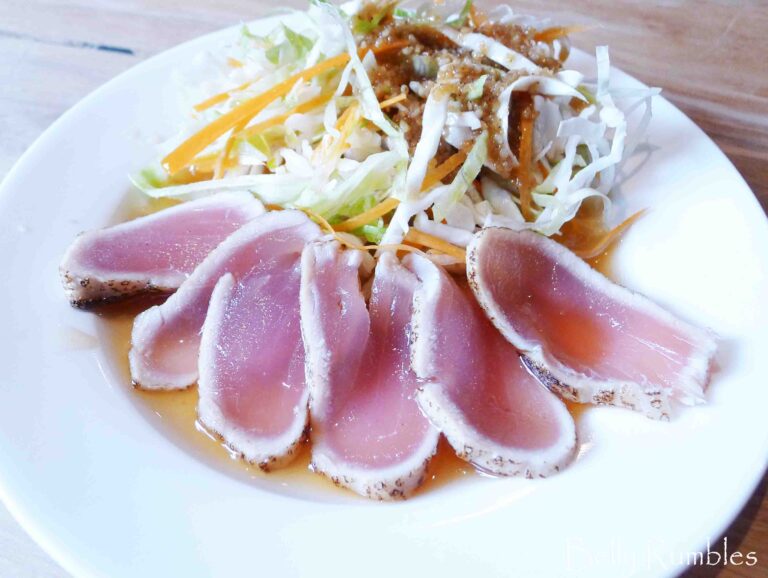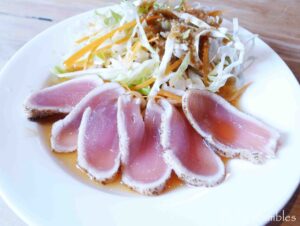 Tuna tataki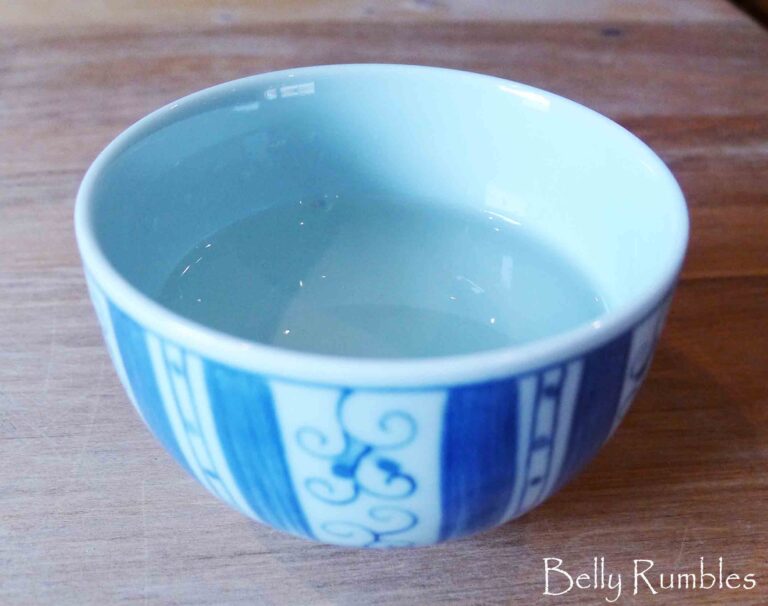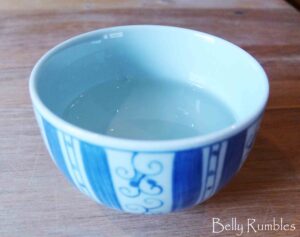 Hakushika Chokara Sake
I was surprised when the mussels turned up, not what I expected at all. They were grilled but covered in a thick layer of mayonnaise which had salmon roe mixed through it. The salmon roe added a nice salty pop to the mayo but the mussels were over cooked and chewy, sadly a little disappointing.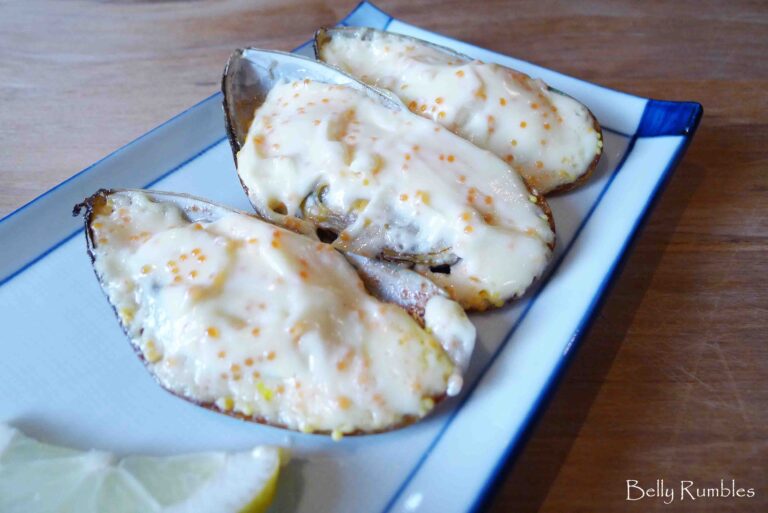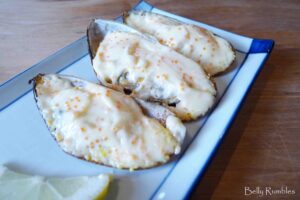 Grilled mussels
Feeling pretty tired after an early morning and then afternoon of walking I head back to hotel to crash. It's an early start the next morning as I have to meet the ship at Port Chalmers at 8am to start my cruise.
Sara xxx
Hanami Restaurant & Yakitori Bar
4 Hanover Street
Dunedin
The Craic
Irish
Tavern
24 The Octagon
Dunedin
Scenic Hotel Southern Cross
Cnr Princess & High Streets
Dunedin