The beauty of the Handa Opera on Sydney Harbour performances is that you don't need to be a die hard fan to enjoy them. The spectacular of the performances draws you in. This year the performance gracing the gigantic stage over Sydney Harbour is Turandot. It's a stunning setting with the Sydney skyline, opera house, Kirribilli and harbour bridge as a backdrop. It is very hard to believe that this whole area is purpose built from scratch for these performances.
Opera on Sydney Harbour – The Stage
Dan Potra designed both the set and costumes for this year's production of Turandot, a massive production that takes months and months in the planning. The construction and dressing of the temporary opera house takes 23 days. There is an average of 100 crew members on site each day, and more than 150 people are involved in building the stage.
The stage is situated above the water of Sydney Harbour and can support 150 tonne. The dressing rooms for the principal performers and the orchestra are located under the stage. And just like the life jackets on an airplane, you will find the other dressing rooms under your seats. The performers access the stage from underneath the stand via get a floating walkway. You can take a peek backstage here, on one of my earlier Handa Opera on Sydney Harbour posts.
Opera on Sydney Harbour – The Dragon
You can't miss the stand out feature of the stage for this production, a fire breathing dragon. The dragon is 60m in length and weighs approximately 4 tonnes.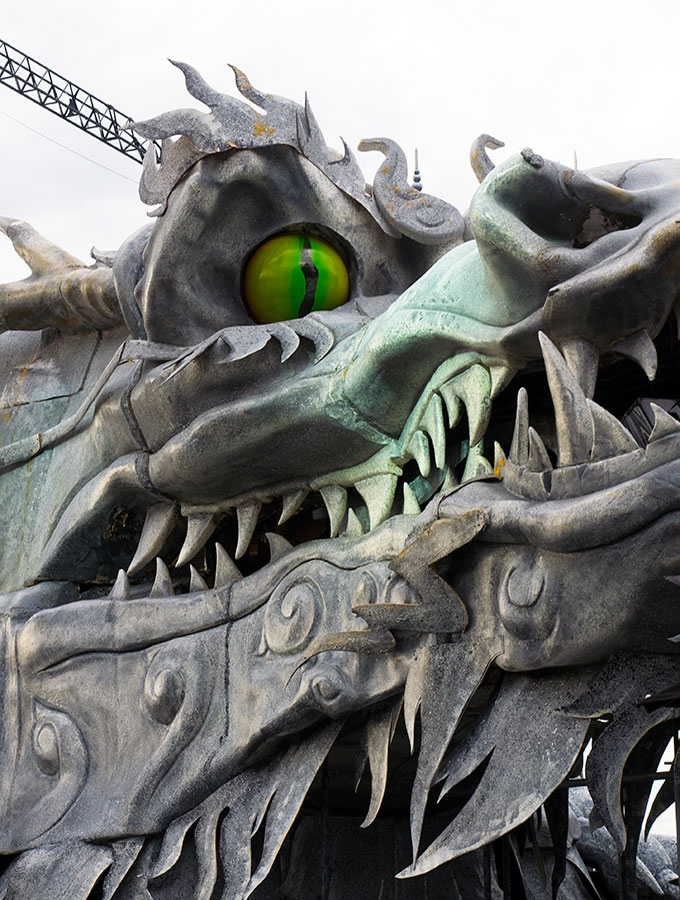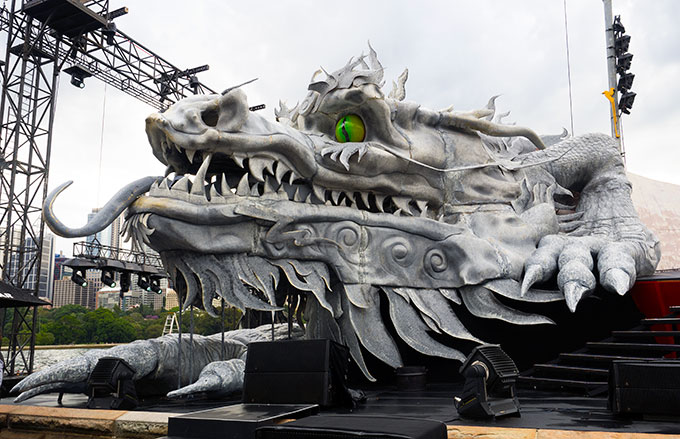 The sculpture took more than four months to make with the carving alone taking 1,000 man hours. But it wasn't all hand made, the first stage of the carving was by robot. The final stage of the carving was overseen by Burmese sculptor Soe Pai Aung, and this was done by hand using chainsaws and various carving and filing tools.
Opera on Sydney Harbour – The Food
Once again this year Fresh Catering are looking after everything that is edible at Turandot. Chef Geoff Haviland, Culinary Director of Fresh Catering has made sure there is something on offer to satisfy everyone.
The premier dining option at Turandot is the Platinum Club. This year there are three options, a pre-performance three course meal ($235) with matching wines from Tyrrell's Wines, pre-performance signature buffet ($125) and interval dessert high tea ($60) with a glass of sparkling wine.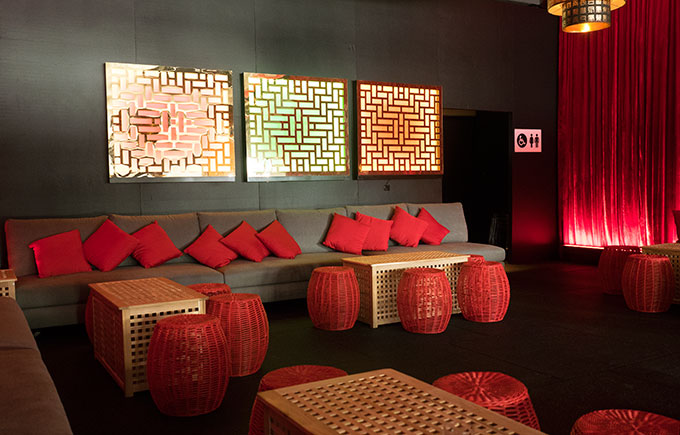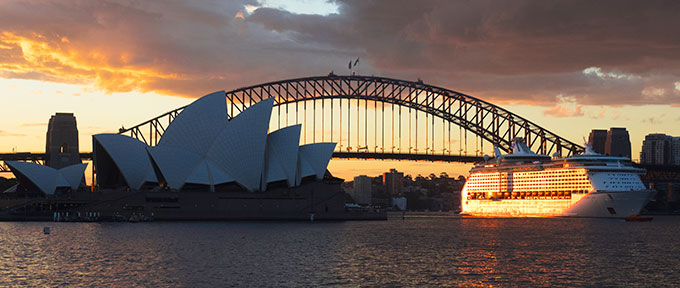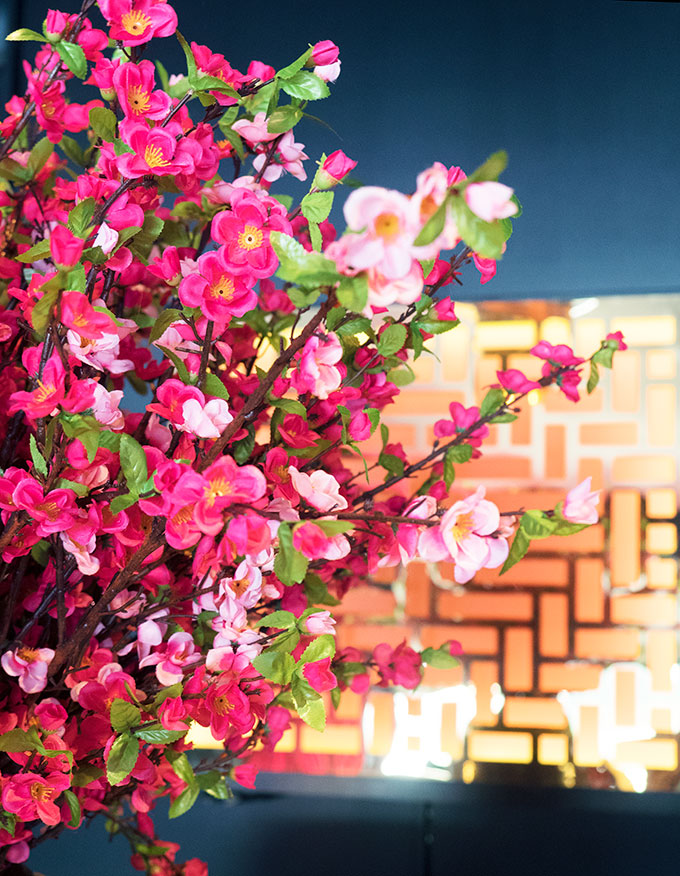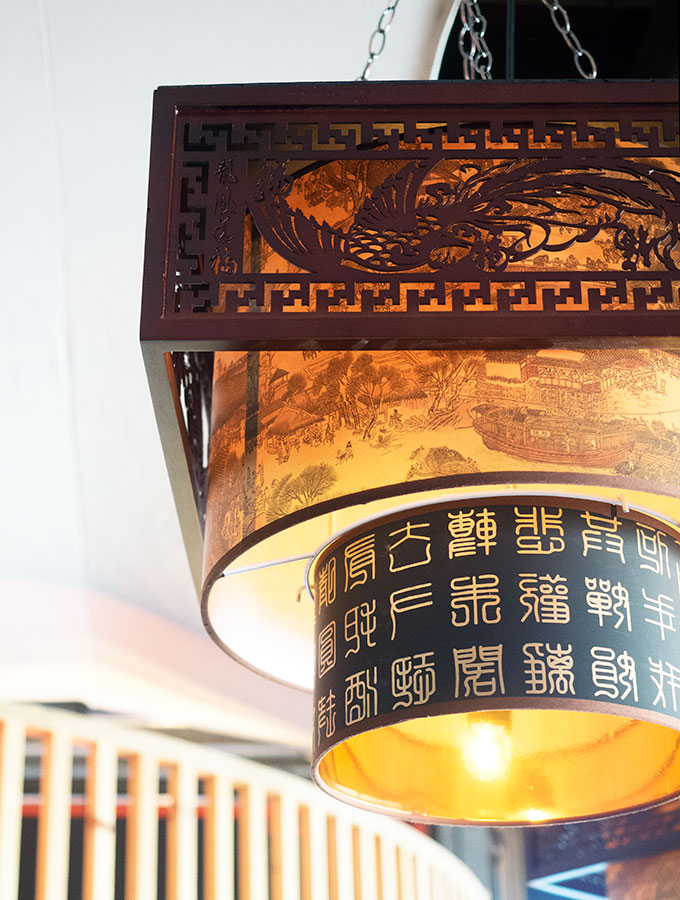 I tried out the pre-performance three course dinner. To start there is an Autumn Awakening Tasting Plate meat or vegetarian option. As tempting as the vegetarian option looks, I try the meat option, which has spicy shrimp rillettes, drunken chicken, duck salad, braised aubergine and an open wonton.
The spicy shrimp rillettes with garlic chives and Szechuan cucumber relish is my pick of the tasting plate. I am very content scooping up the rillettes on to crunchy prawn crackers. The aubergine with fragrant sauce is the runner up, quite punchy and has a wonderful depth of flavour.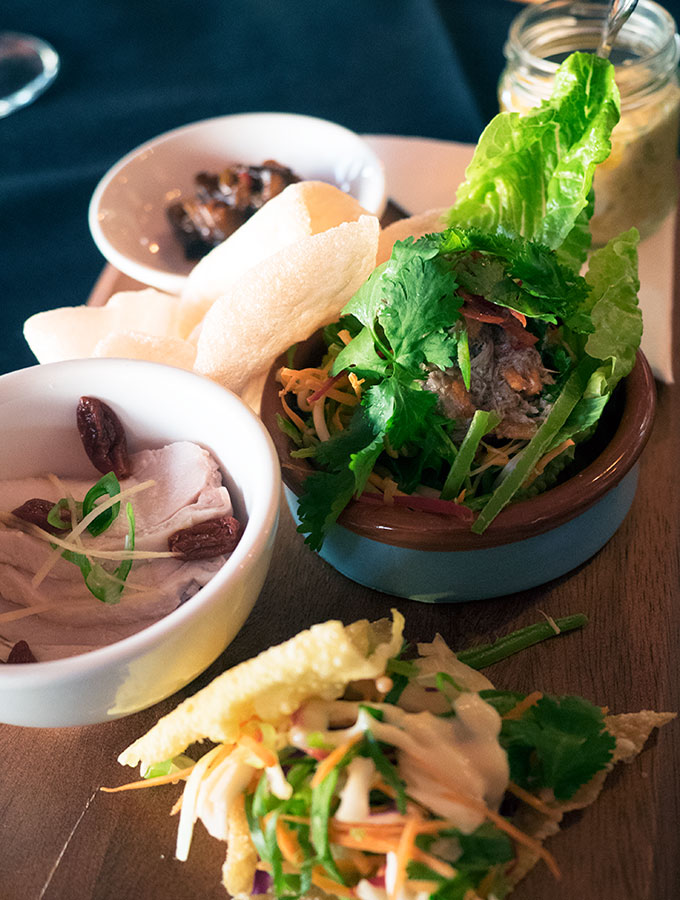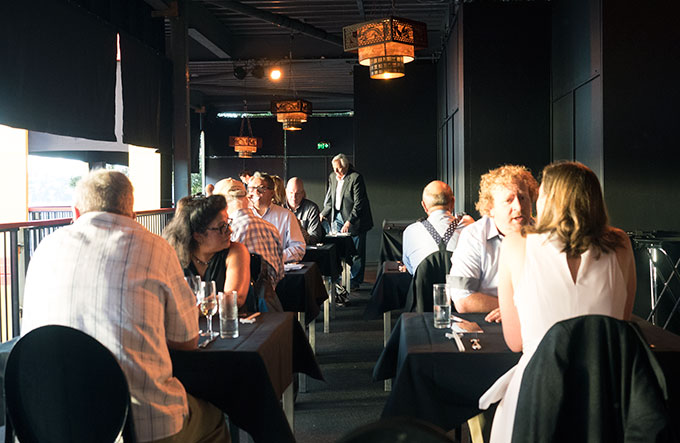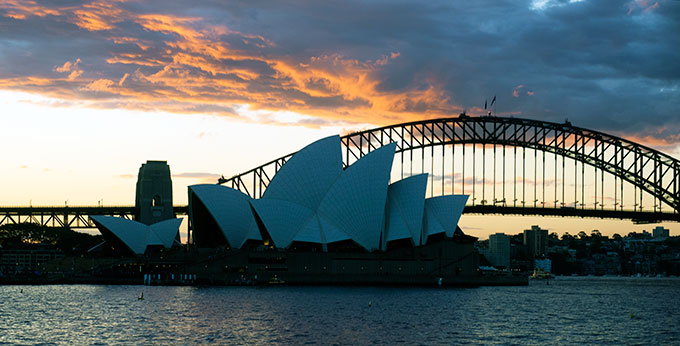 There are three options for the main course, braised wagyu beef shortrib, steamed barramundi or a vegetarian option of crispy bean curd skin and wild mushrooms, Asian greens served with red braised tofu and soybean puree.
I am told that the steamed barramundi on lobster fried rice with snake beans and black bean butter sauce is fantastic. The barramundi perfectly cooked and flavoursome.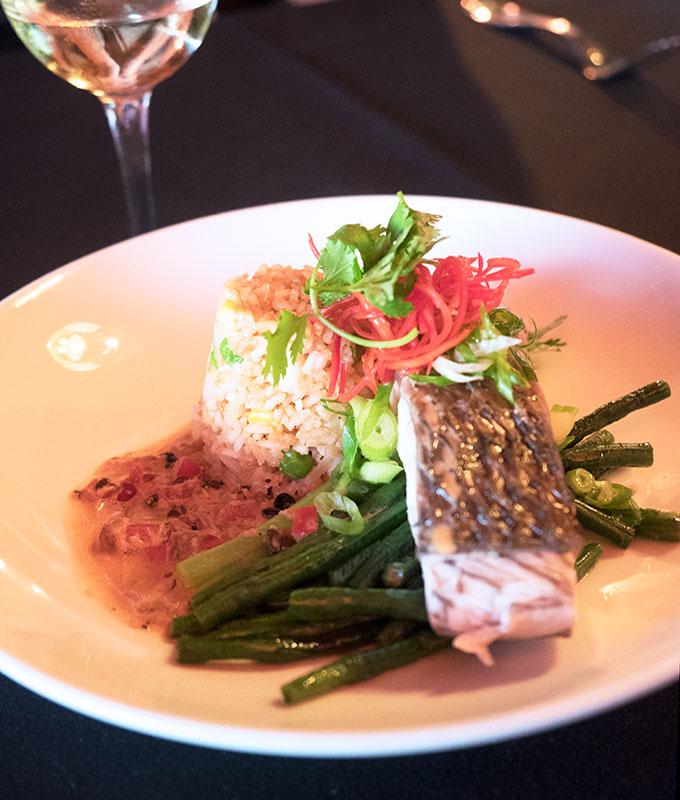 After Geoff explained to me the lengthy braising process of the shortrib, I knew that's what I wanted to have. The braised wagyu beef shortrib is tender, packed with flavour and just falls apart. It is served with rolls of rice noodles, wolfberries, Chinese greens and crunchy five spice pork scratchings.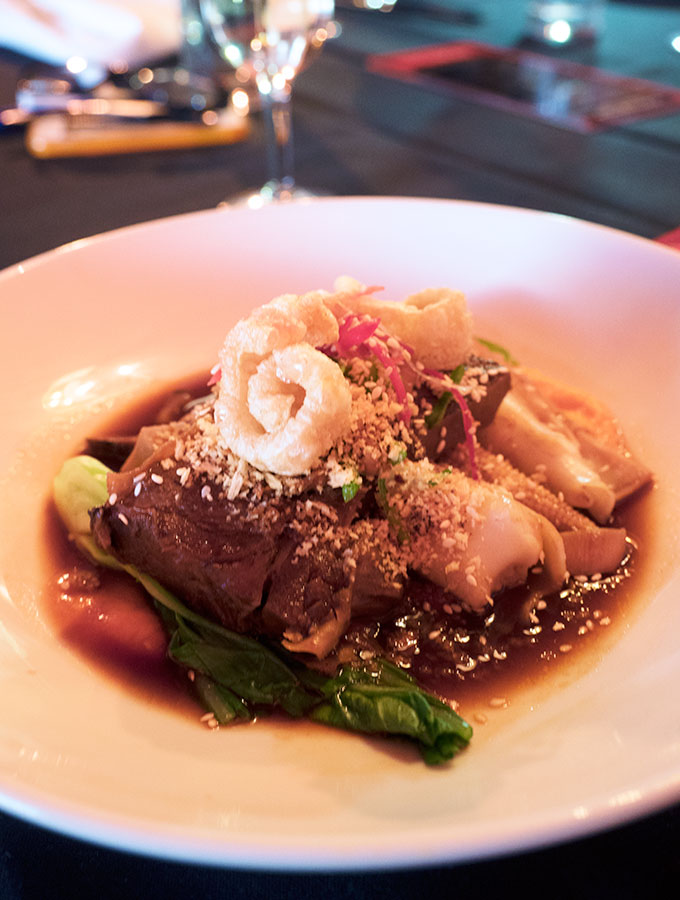 Three more options for dessert, green tea pavlova, black sesame cream and lychee salad or a cheese board.
The green tea pavlova calls my name, served with a cumquat curd. The meringue is crisp and crunchy on the outside and marshmallow soft on the inside.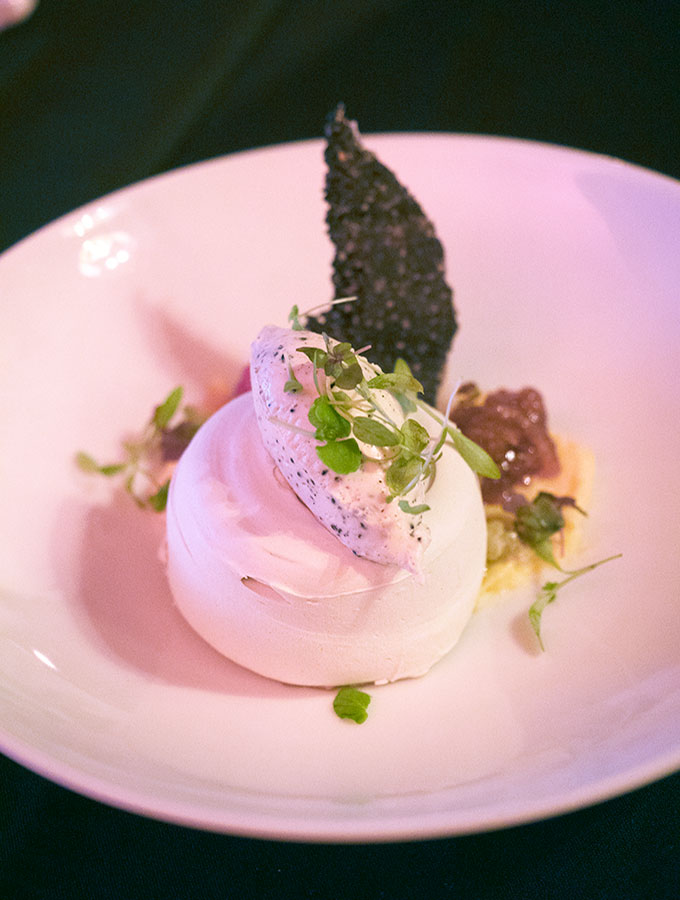 The cheese board offers a lovely selection of Australian cheeses, Maffra cloth aged cheddar from Victoria, Binnorie Brie from the Hunter Valley and a Bangalow Blue from Byron Bay. This is served with quince paste, crackers, lavoche, fresh fig and dried apricots.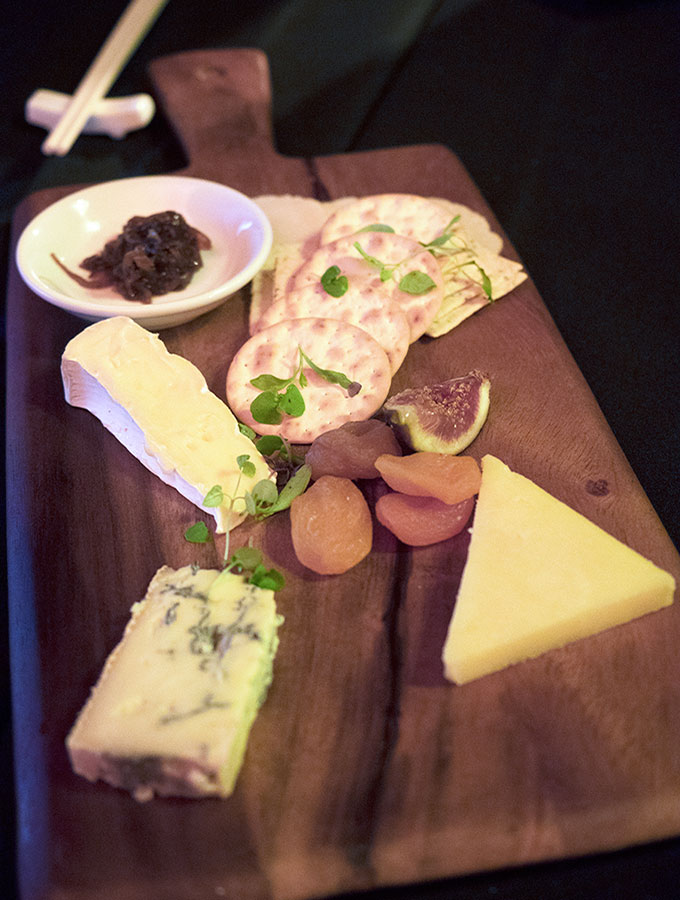 The buffet looks quite substantial with lots on offer. It is definitely a great choice if you want to enjoy a quite drink and something to eat before the performance.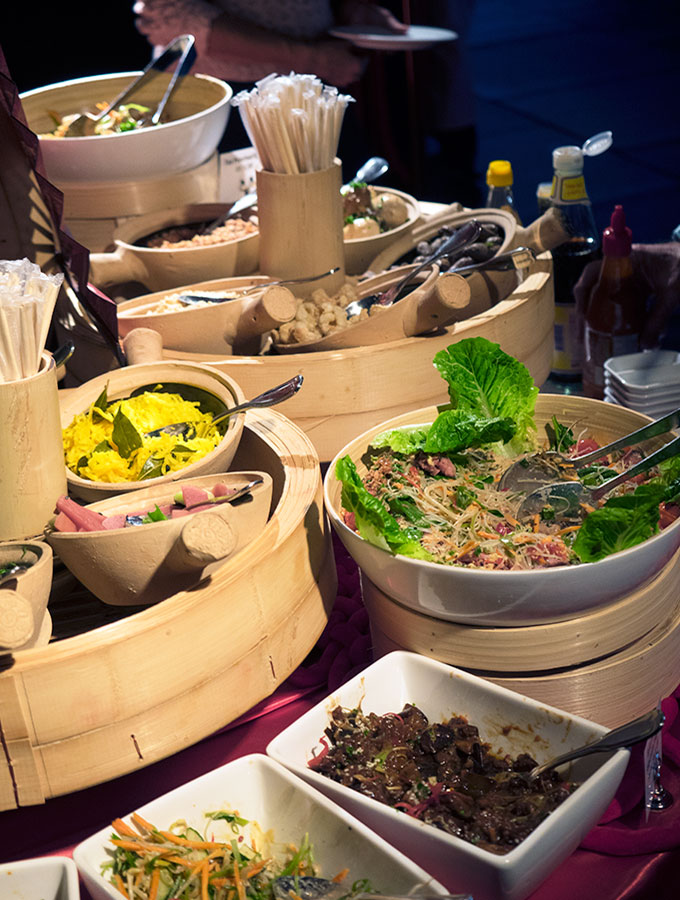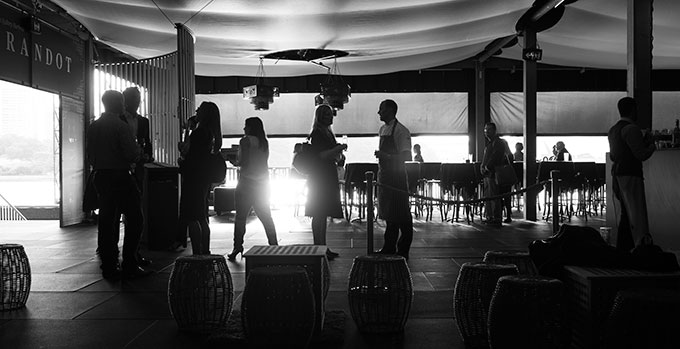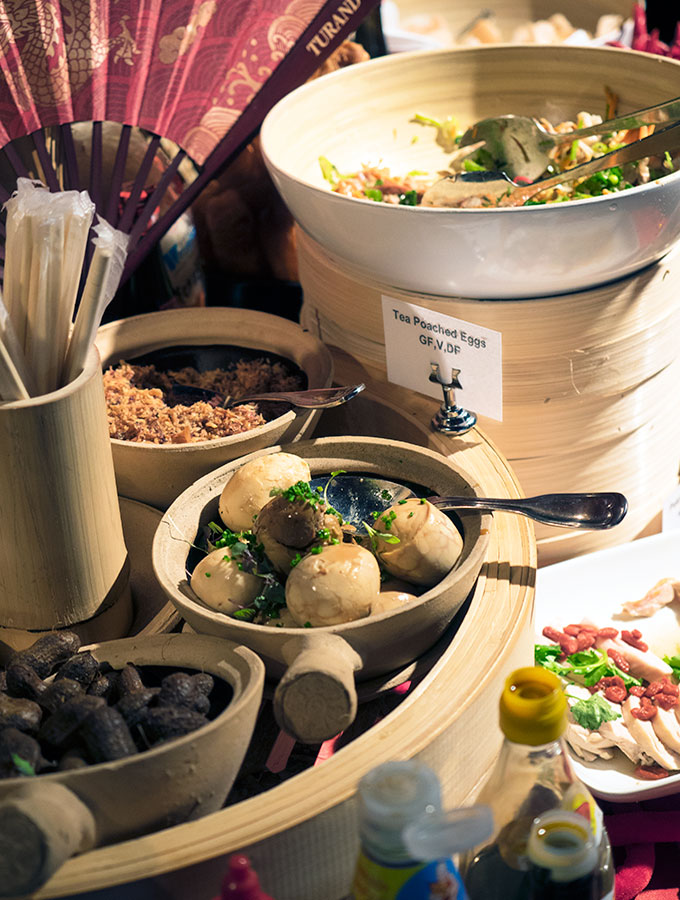 Alternatively you can grab something to eat from the other various retail outlets around the site. The Northern & Southern Terraces, and the Northern Cantina offer a range of Chinese influenced dishes.
During interval we duck back up to the Platinum Club for a glass of bubbles, Tyrrell's Pinot Noir chardonnay Brut, and high tea. It is an assortment of Asian inspired sweets including sweet potato syrup cake, steamed red bean pudding, maple caramel & green tea macaron, Hong Kong custard tart and black sesame cream.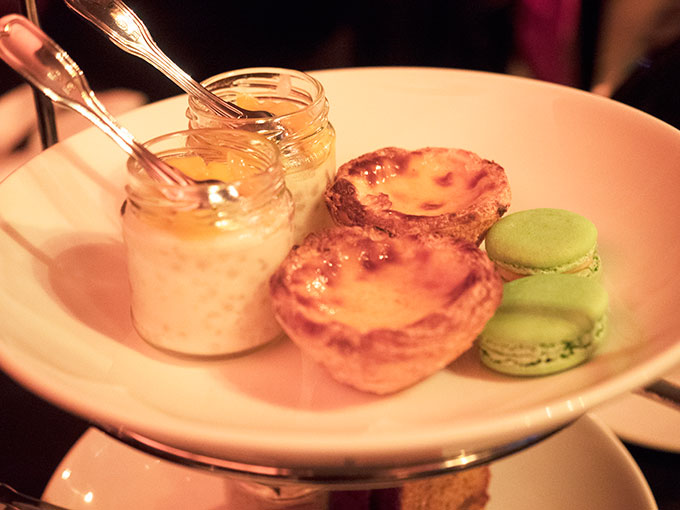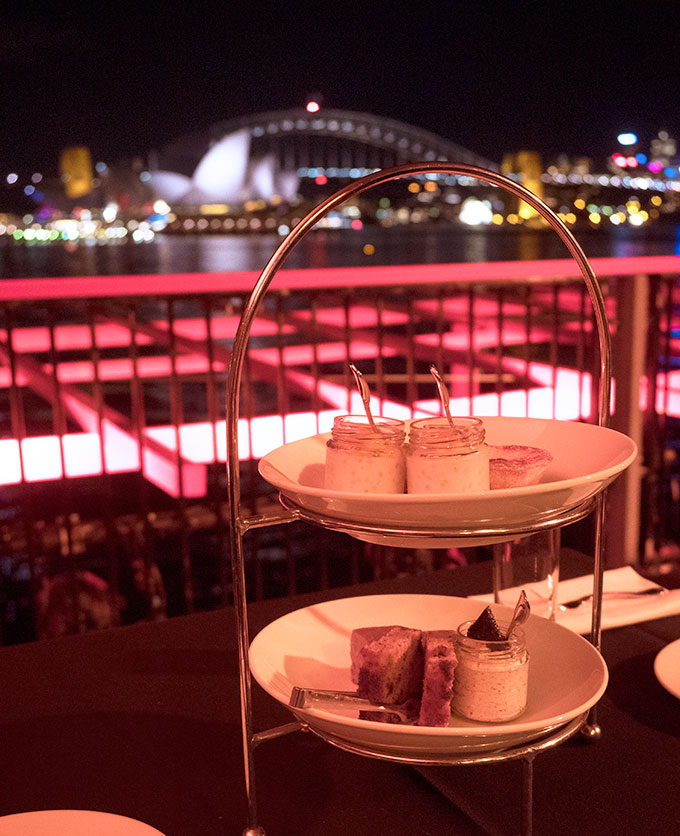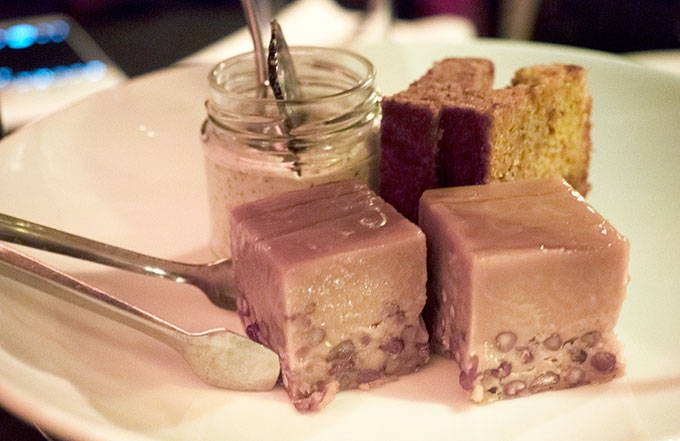 Turandot the Opera
The performance was spectacular as usual, Opera Australia really put on amazing productions in general, but they go above and beyond for Handa Opera on Sydney Harbour. If you aren't familiar with Puccini's Turandot, you will be with one of the world's most famous arias, Nessun Dorma, even if you don't think you are. Chances are you have heard it in a commercial or in a movie.
Turandot is a beautiful, powerful and ice cold princess who challenges every suitor to answer three riddles. If they don't succeed, it is death they win. She has many suitors, none of them successful, that is until Calaf.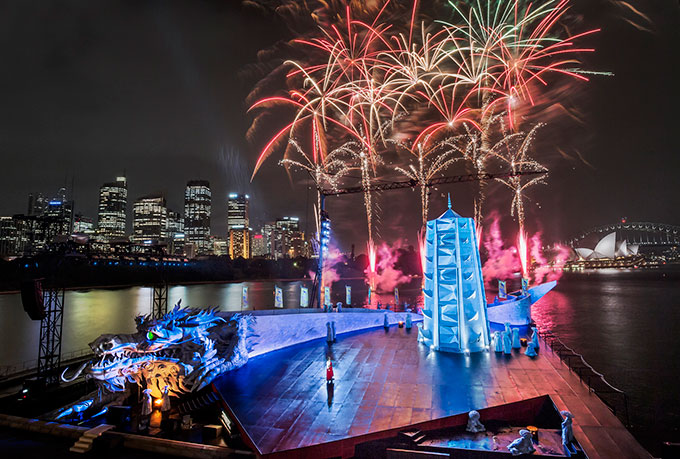 Calaf is a brave prince from a foreign land. He falls instantly in love with the princess, something to do with her beauty and perfume. Despite the wishes of his father and pleas from Liu, the slave girl who is in love with him, he rings the gong and declares his love for Turandot.
He gets the riddles right, Turandot still doesn't want to have anything to do with him, therefore Calaf asks a riddle of his own for her to answer.
She answers it correctly and by some magic falls in love with Calaf.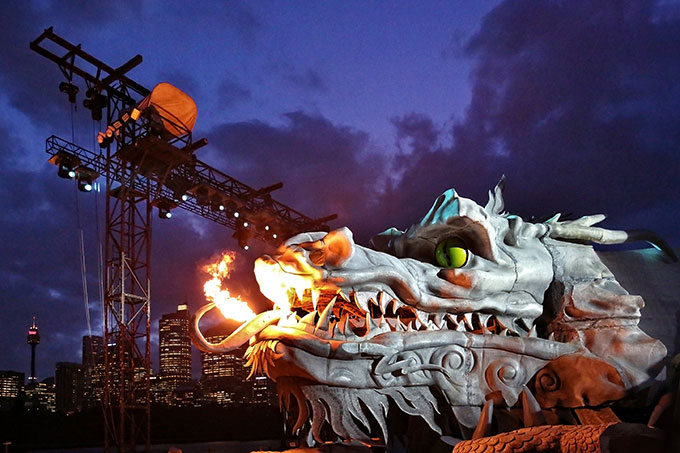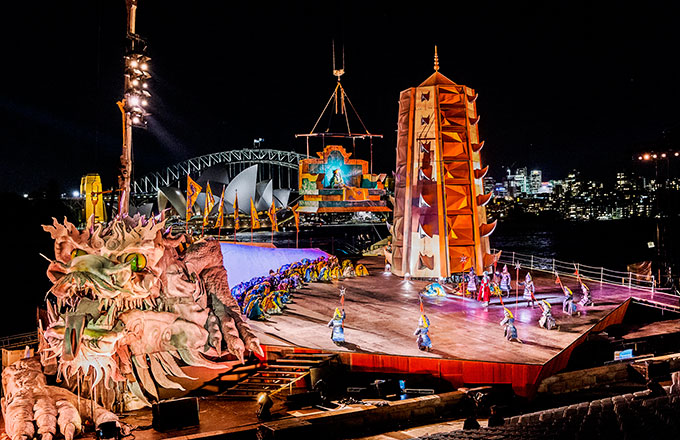 As spectacular and enjoyable as the performance was, I'm not a huge fan of Turandot's story line. Puccini didn't have the chance to finish the opera as he died before its completion, and I am sure that has some weight on how the story ends.
It's slightly confusing and a little unbelievable how quickly one can fall in love with another, or change their minds at a blink of an eye. But that's okay, because it is a story after all.
Turandot Handa Opera on Sydney Harbour performances finish on 24th April 2016.
Sara xxx
Belly Rumbles attended this year's performance Handa Opera on Sydney Harbour and the Platinum Club restaurant with much thanks to Fresh Catering and Opera Australia.
Performance photos credit: Prudence Upton & Hamilton Lund
Previous Handa Opera on Sydney Harbour reviews you many find of interest;
Become a subscriber and don't miss a single delicious recipe, restaurant review or travel adventure.