I held off writing about our visit to Viwa Island Resort as shortly after our visit they were battered by tropical cyclone Winston and then again by tropical cyclone Zena. The resort was only reopened in July after an extensive clean up and renovation thanks to Mother Nature.
Why Viwa Island Resort?
Sometimes you feel like you really need to escape. Find a place that is off the beaten track and void of screaming children. A place where you can rock up to dinner in bare feet, the time of day is determined by when the bar opens, and basically a place where you can just take time out and breath.
Viwa Island was my answer.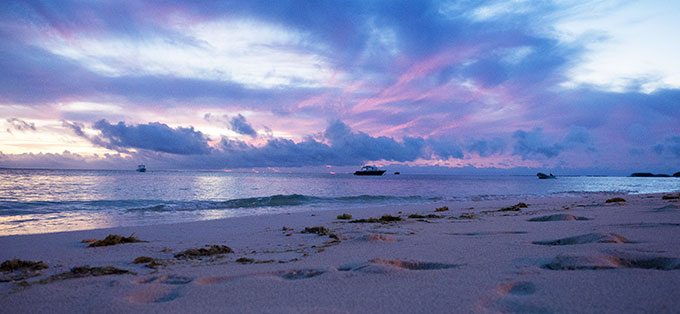 Of course, as usual, I wanted it all. I wanted something that wasn't going to break the bank. Somewhere that was a one resort island in Fiji, and was adults only. There is a blessing that all parents of children over the age of 16 know. We can take a family holiday without a hoard of children.
Viwa Island was my chosen sanctuary for 7 nights last Christmas. In fact Mac and Josh didn't really have much of a say. I booked it all and announced "We are escaping Sydney this Christmas". Part of the reason for running away, for me in any case, was it would be our first Christmas without Sally. After 15 years of her eagerly waiting for her presents under the tree, I just couldn't face Christmas at home without her.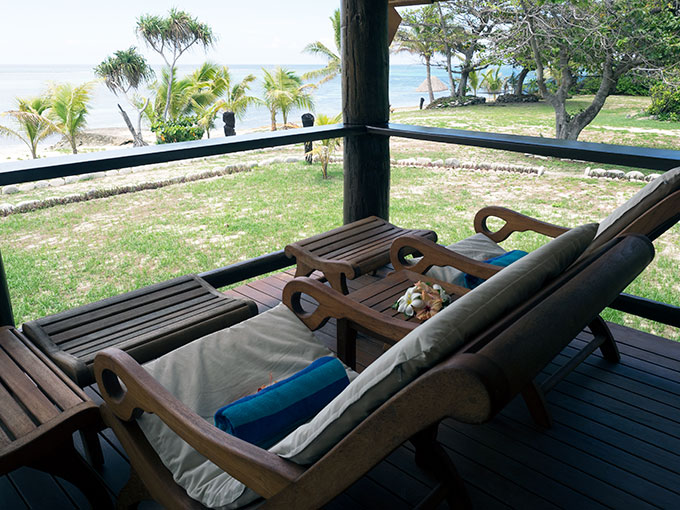 To get to Viwa Island is an adventure in itself, it took us one plane, and three boats to escape to paradise from Sydney. This could have been reduced to two planes and one boat, which is what we did for the return leg.
How to get to Viwa Island.
There are two options to get to Viwa Island from Nadi. The easiest and quickest is by seaplane. Depending on the weather it will either be a landing where you will glide gracefully up to the sand and romantically hop off the seaplane. If not the plane will land inside the reef and if the waves are too choppy to pull up to the beach a boat will be sent out to get you and your luggage.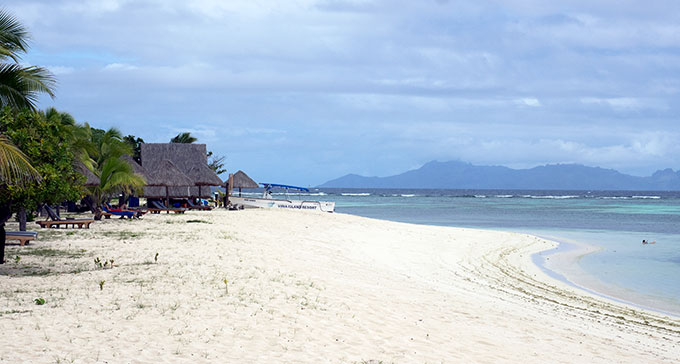 We decided to arrive by boat, well three in fact. Early departure from Denarau Marina on the Yasawa Flyer saw us get to Waya Island two and half hours later. You may better know Waya Island as Octopus Island.
From Waya we jumped on to Viwa Island Resort's private half cabin cruiser and headed west for another 45 minute rather bumpy boat ride to Viwa. Once inside the reef and in front of the resort its time for your last boat ride, a long flat bottomed boat to take you to shore.
Once your feet hit the sand the staff are out in force to greet you with lei and song.
Viwa Island Resort Accommodation.
There are 11 bures at Viwa Island Resort. Eight one bedroom deluxe beachfront bures which are perfect for a couple and three deluxe executive beachfront bures, which can accommodate up to four people. You do want to be traveling with people you are comfortable sharing with, as the bures are one large room. If you are in an executive bure there is only a folding screen that gives the bed privacy from each other.
This was of course fine for us as we were on a family vacation. Plus we left the screen open to allow airflow through the bure.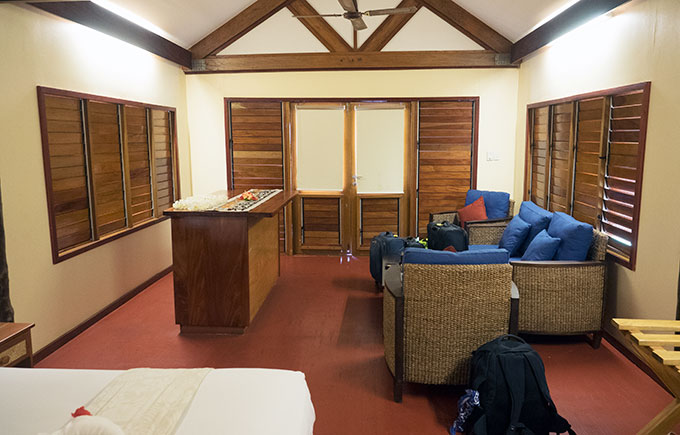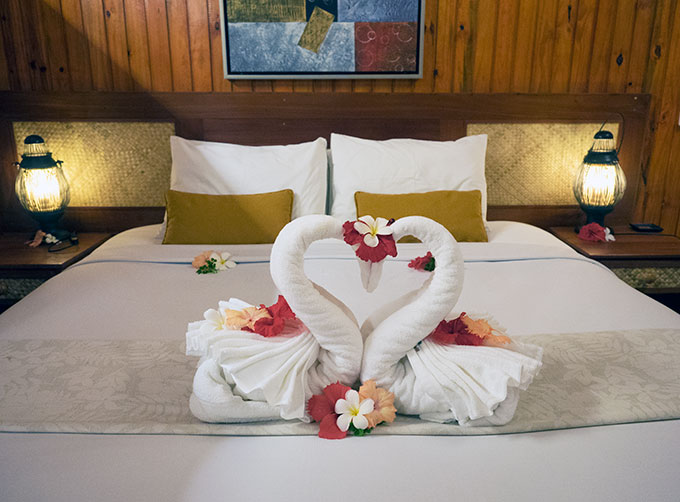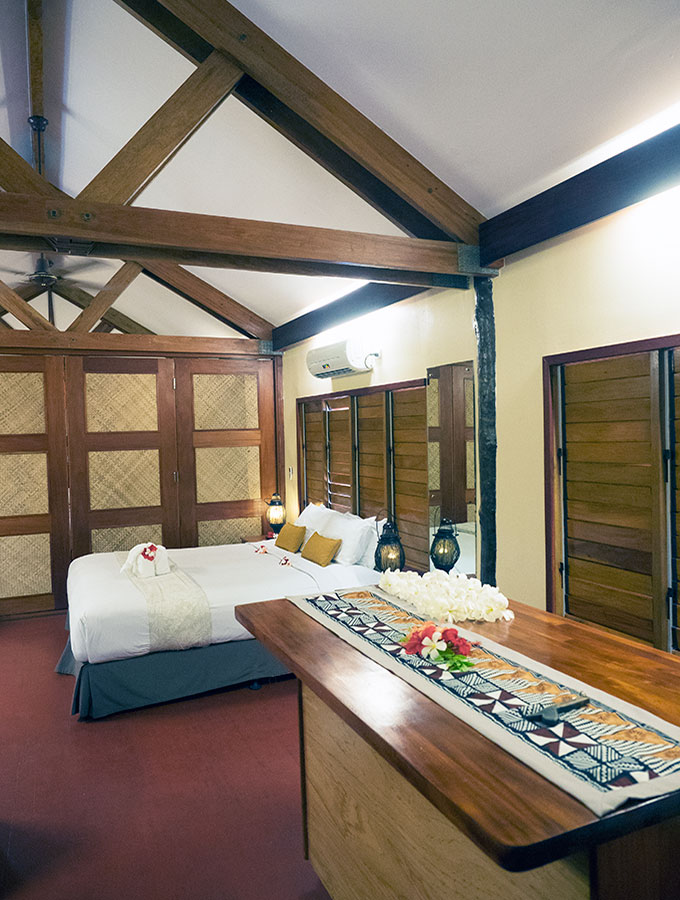 The bures have everything that you would want for a relaxing escape. Air conditioning as well as ceiling fans to cool you, a refrigerator stocked with complimentary soft drink, hair dryer, safe for valuables and tea/coffee making facilities. No telephone, no television and no mobile phone reception, just perfect if you ask me.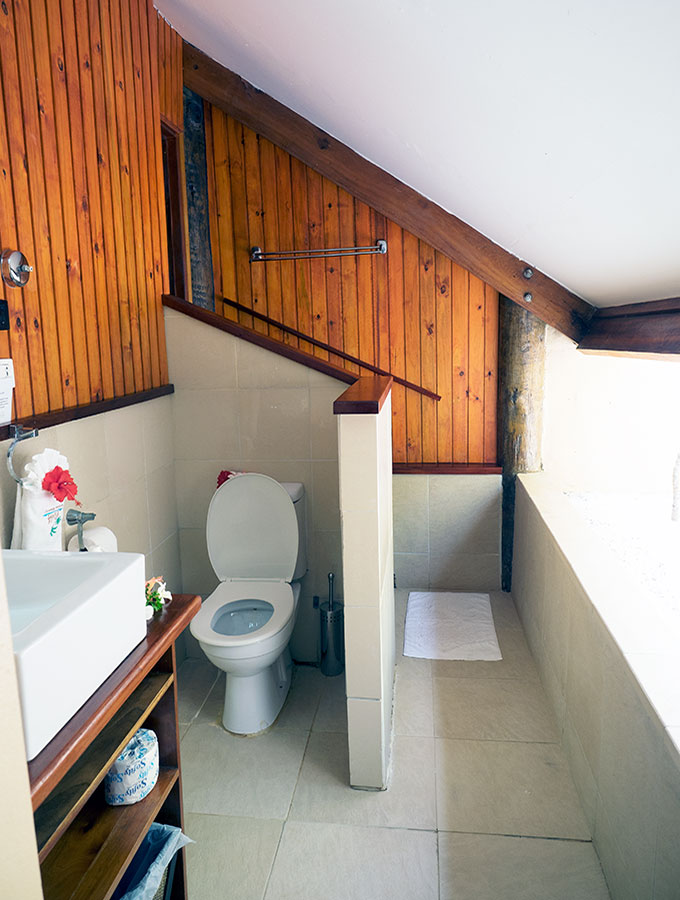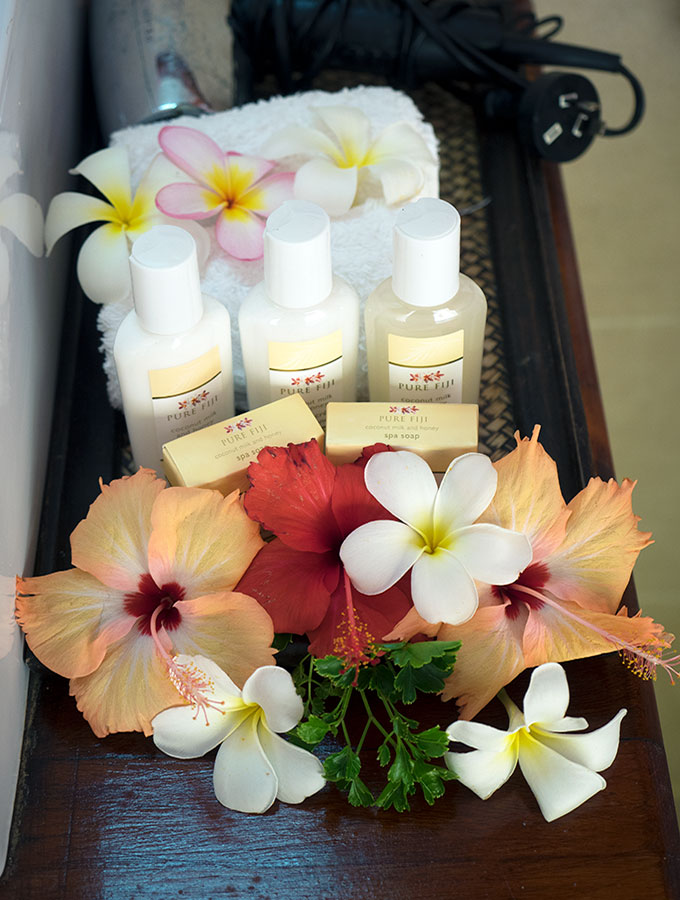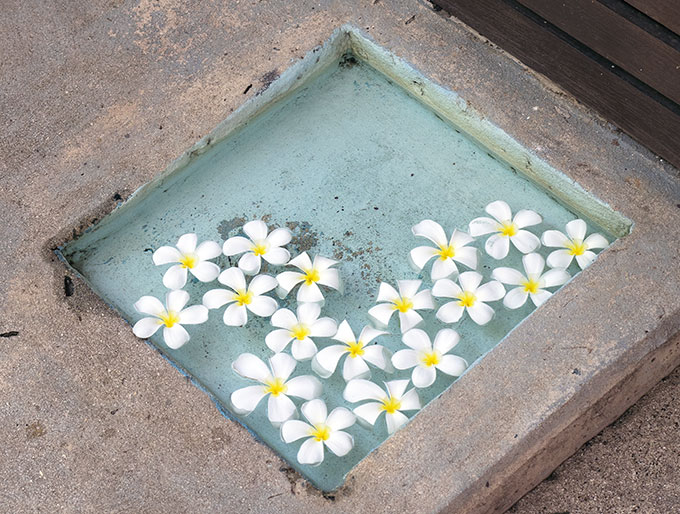 An open to the elements bathroom brings you closer to nature via a small garden. Extremely private nobody can see in due to the pitch of the roof, but do be prepared to share your space with all sort of local crawlies like lizards. Personally I was disappointed if there wasn't one around.
What to do at Viwa Island Resort?
The brilliance of Viwa Island is that you can do as little or as much as you want. We did very little except snorkel, read and eat. For the first time in more years than I can remember I left my laptop at home and managed to read three books. That alone was sheer relaxation for me.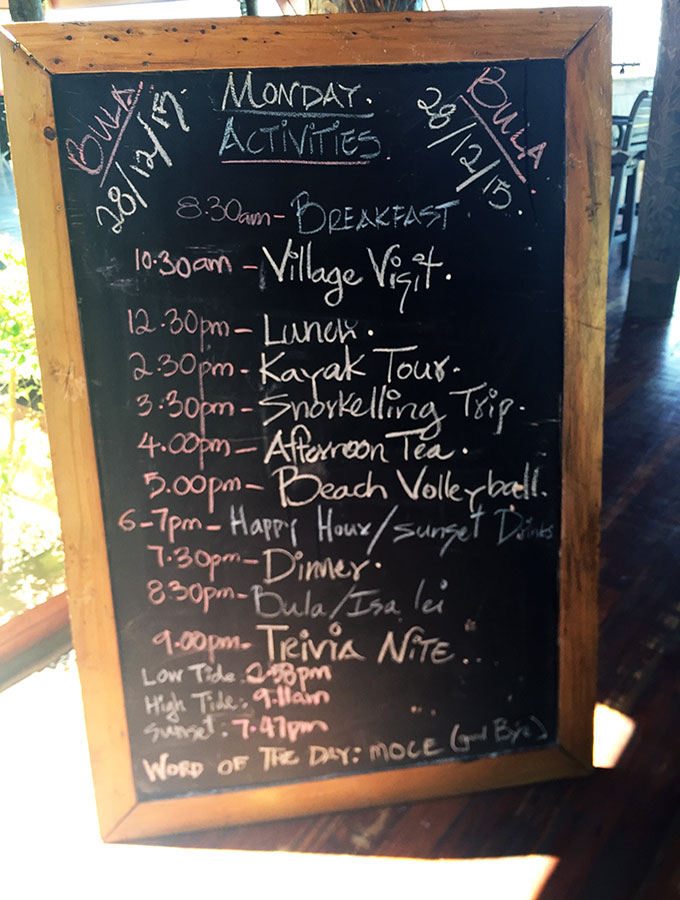 If you want to do more than swim, eat and read there are numerous activities to keep you busy. There are complimentary hand line fishing trips, where Chef Male will prepare your catch fro dinner. Kayaks and snorkelling equipment are also complimentary. The activities team organise snorkel tours to show you where the best snorkel spots are. There is even the opportunity to take a night snorkel to discover the reef by torchlight.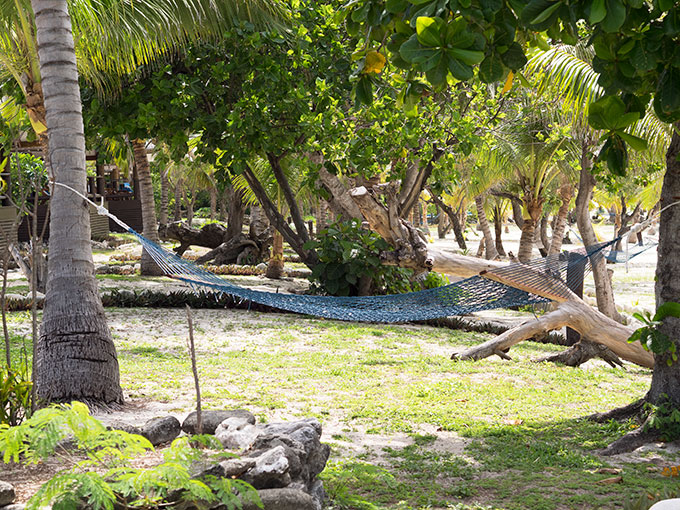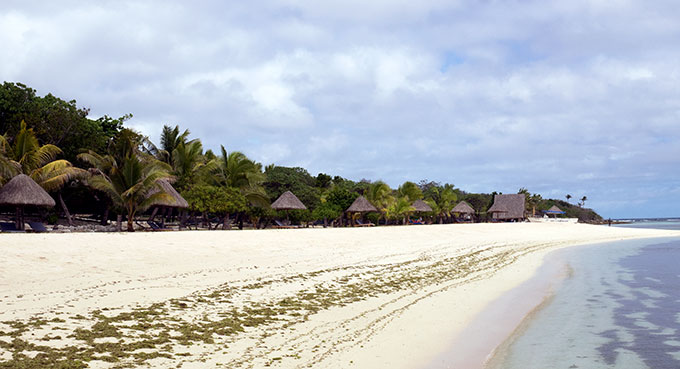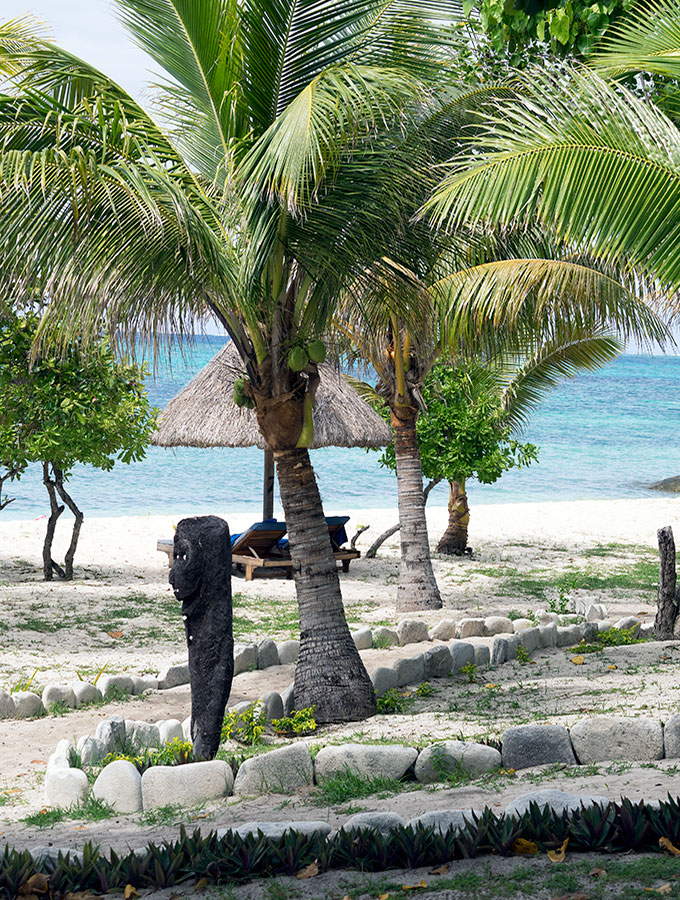 Of course at an extra cost you can go scuba diving or fishing for big fish like Yellow Fin Tuna, Barracuda, Spanish Mackerel and Mahi Mahi.
Viwa Island Resort also has a close connection to the local village on the island. Most of the staff come from there and they would love to show you their home. Village visits are arranged for a nominal fee, which goes towards the village. You can also attend a local Sunday church service.
If that isn't enough to keep you busy there are cooking lessons, basket weaving, coconut husking, history hikes, village rugby and kava ceremonies.
Viwa Island Resort's main bure.
This is the centre of all the action. You will be there for happy hour, play games, and it is where you eat breakfast, lunch and dinner. It's a lovely open space that over looks the Pacific Ocean and the pool.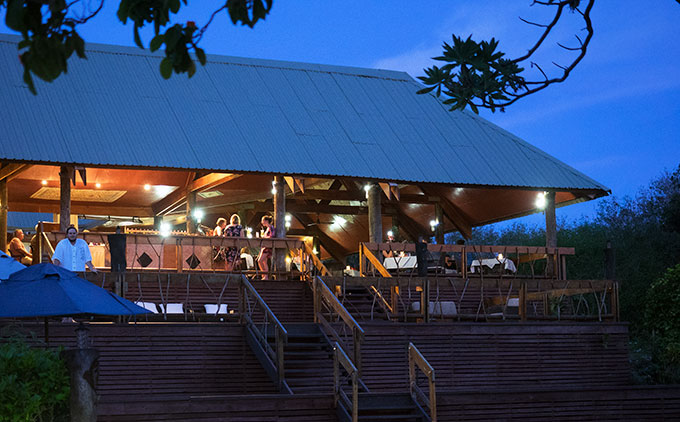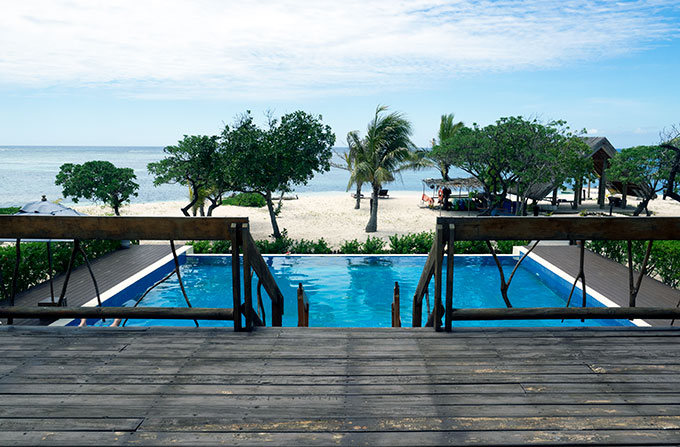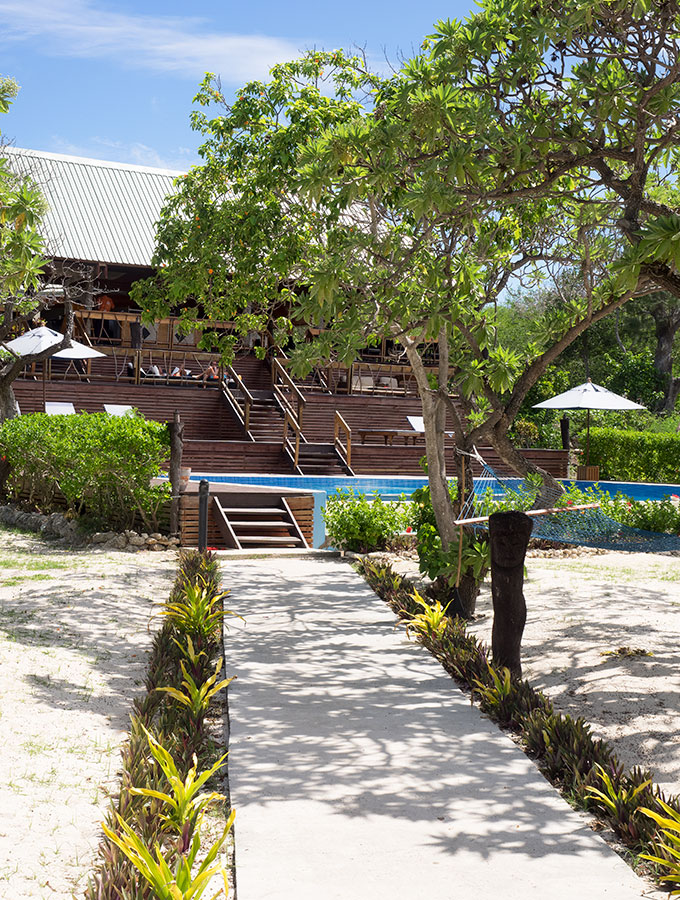 We arrived on Christmas Day and the children from the local village came to sing to us and share with us some of their traditional dances. It was truly a magical moment, the kids were full of spunk and just gorgeous.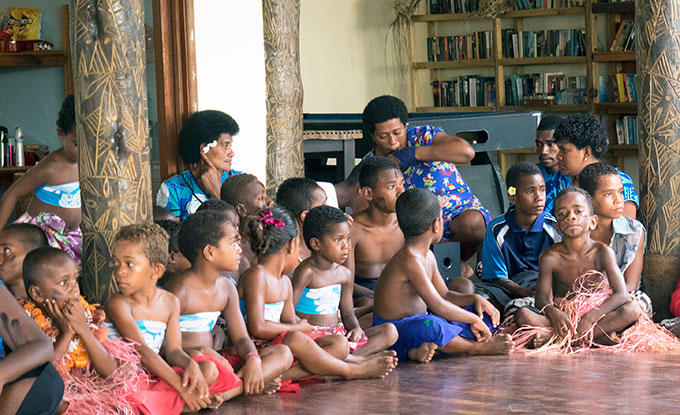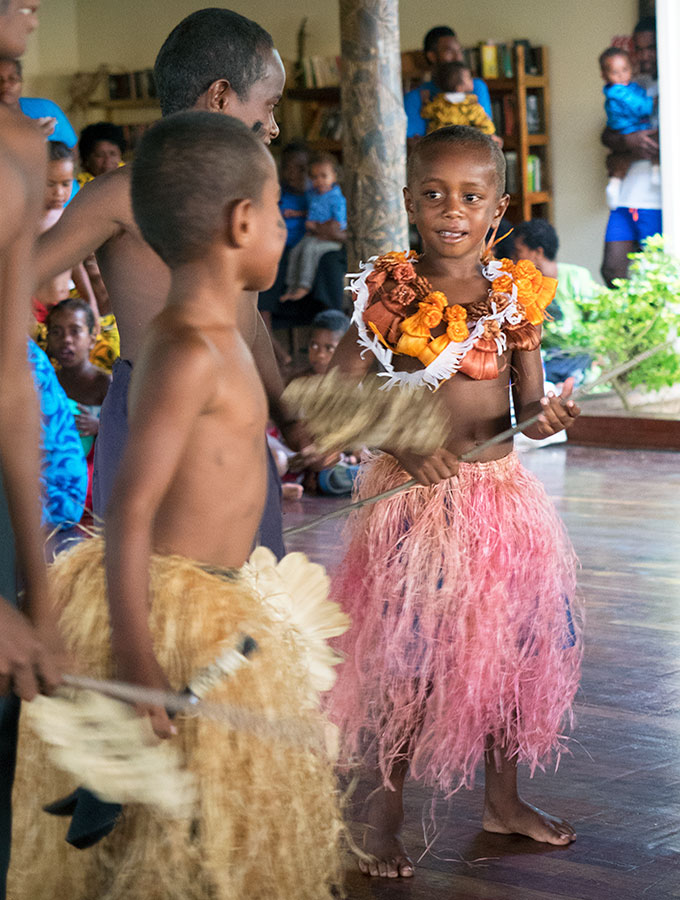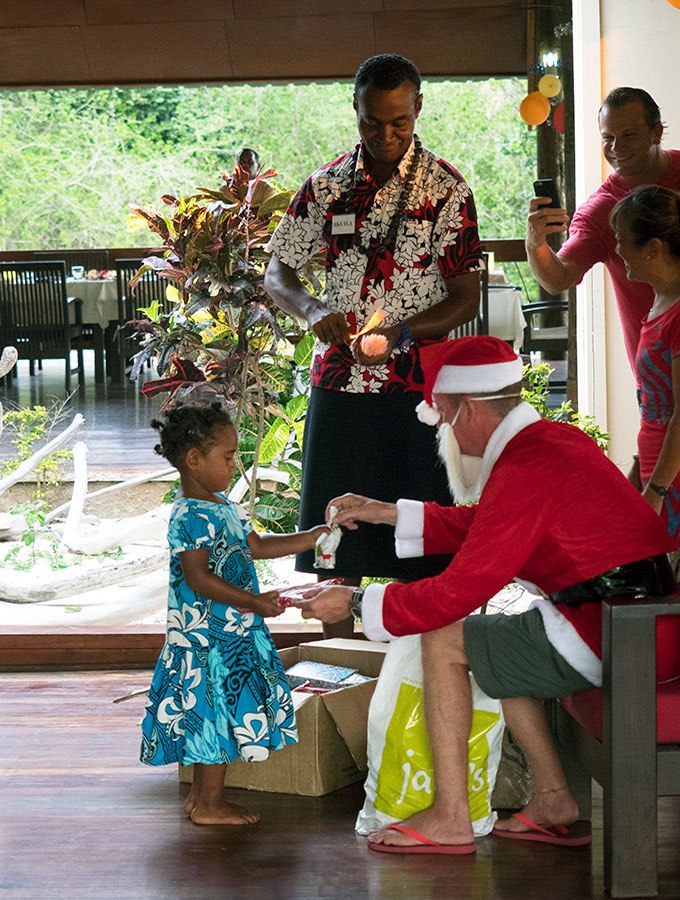 This was followed by one of the owners Roy dressing up as Santa Claus. Which was quite hilarious, it is the first time I have seen a skinny Scottish Santa. Roy and fellow owner and Resort Manager Sheung handed out gifts to the children. It was a delight to see their faces light up, the children's as well, not just Sheung and Roy's.
Dining on Viwa Island.
I will admit I had a love/hate relationship with the food on Viwa Island. There was one thing that really annoyed, at breakfast you needed to order lunch and at lunch your dinner order would need to be placed. Some people are probably fine with this, but I hate having to work out what I am going to have for my next meal during the current one.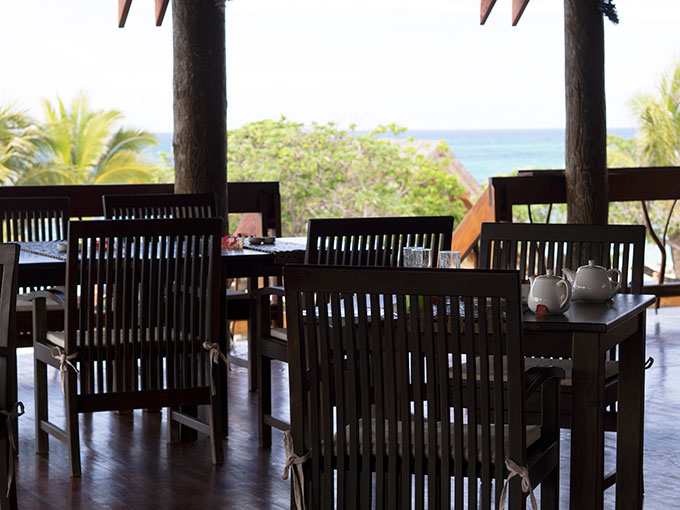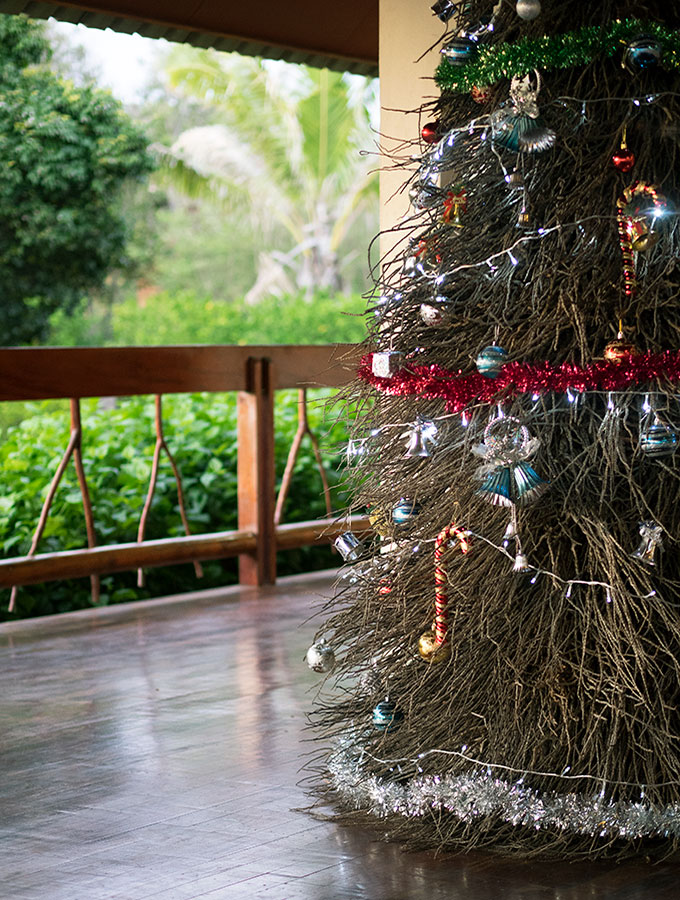 At the end of our stay when I was asked to be open about my thoughts on our stay, I did mention the meal ordering system. They are aware of it and are trying to work it out. They may have already. They didn't confirm, but my major suspicion for the pre ordering of meals is logistics of the island, it is in the middle of nowhere. Fresh produce needs to arrive at the island like we did, via boats.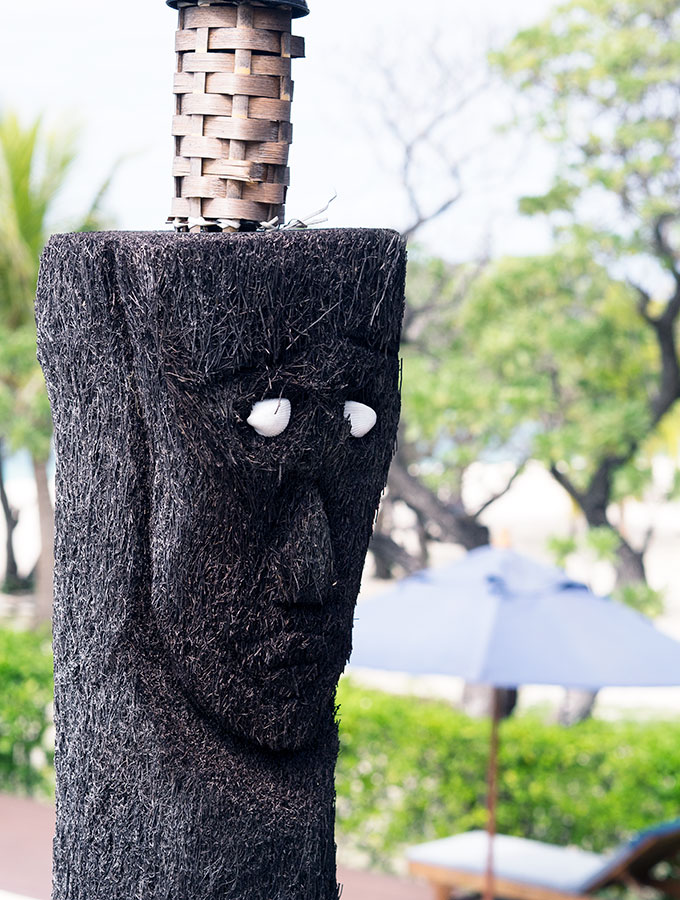 With only 30 guests at full capacity, and the logistics of getting fresh produce to the resort, I would say that a lot of things are frozen and defrosted, lamb and beef for example. Which isn't an issue, it's just the logistics.
I found my favourite meals were ones that involved seafood caught around the island and the tomatoes from the kitchen garden were amazing. Chef Male and her staff do a great job, but sadly some of the dishes were misses and some were magnificent hits.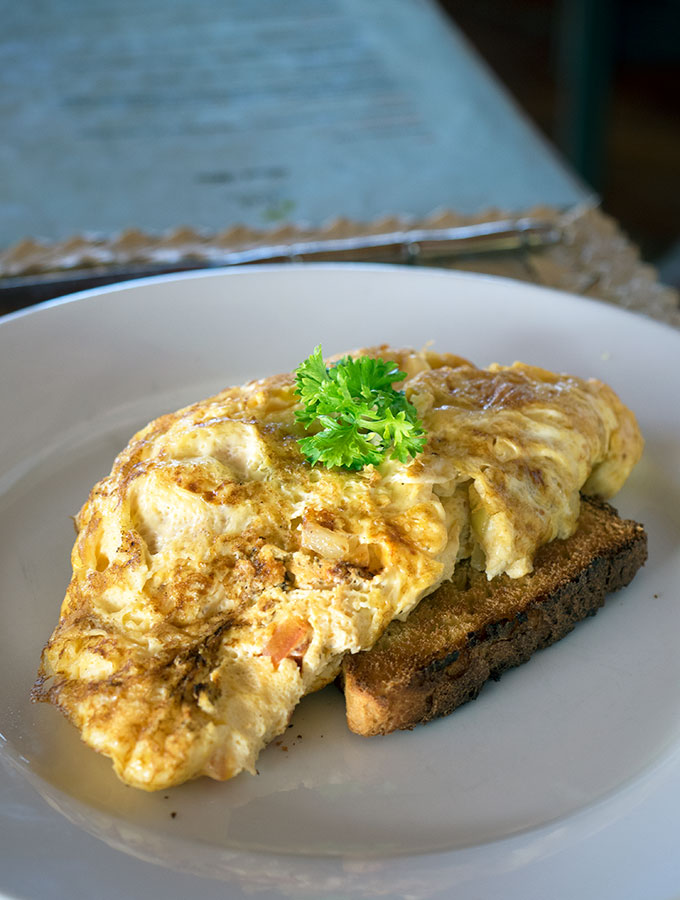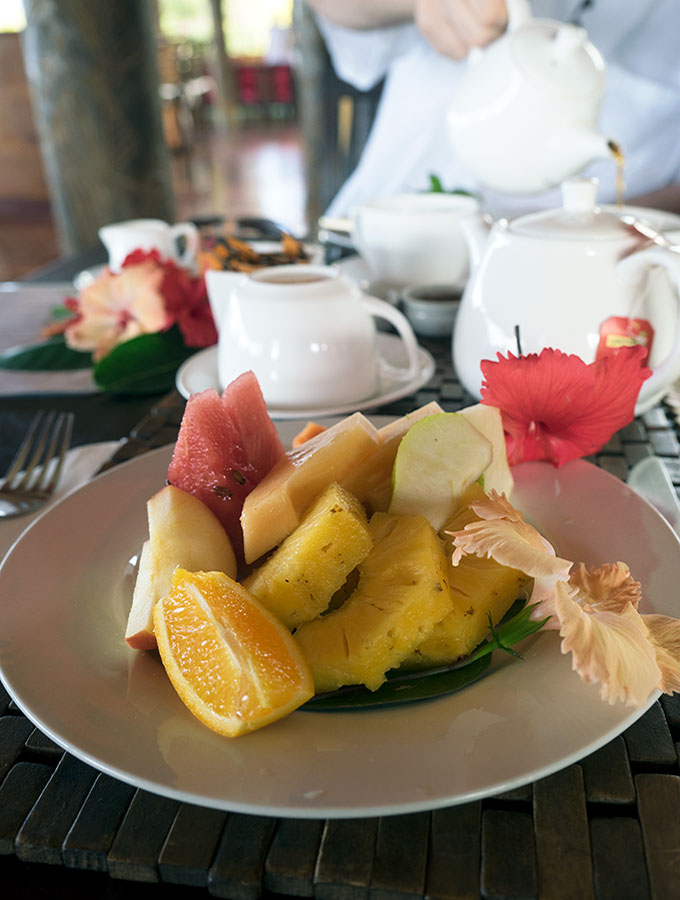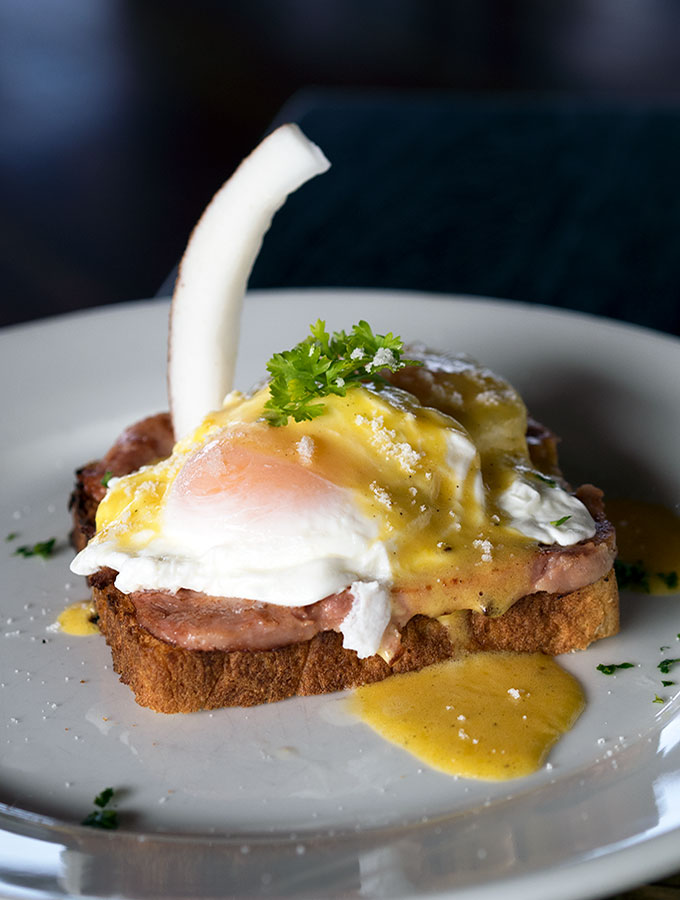 Breakfast was generally my favourite meal of the day, mainly as it was the only meal I could choose what I felt like in the moment. Bread is baked in house, and I found fruit and the pancakes to be my choice.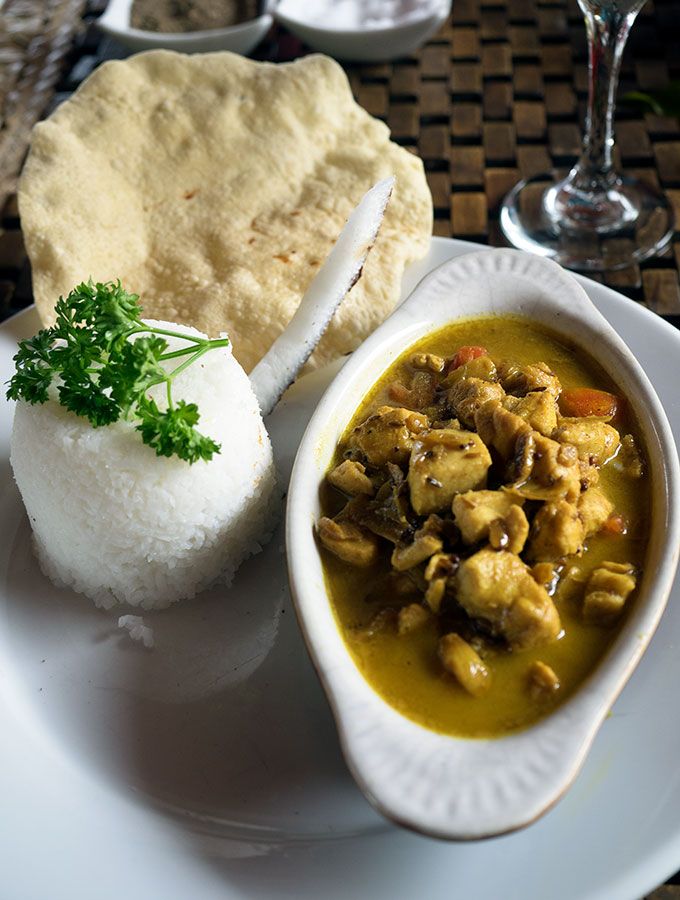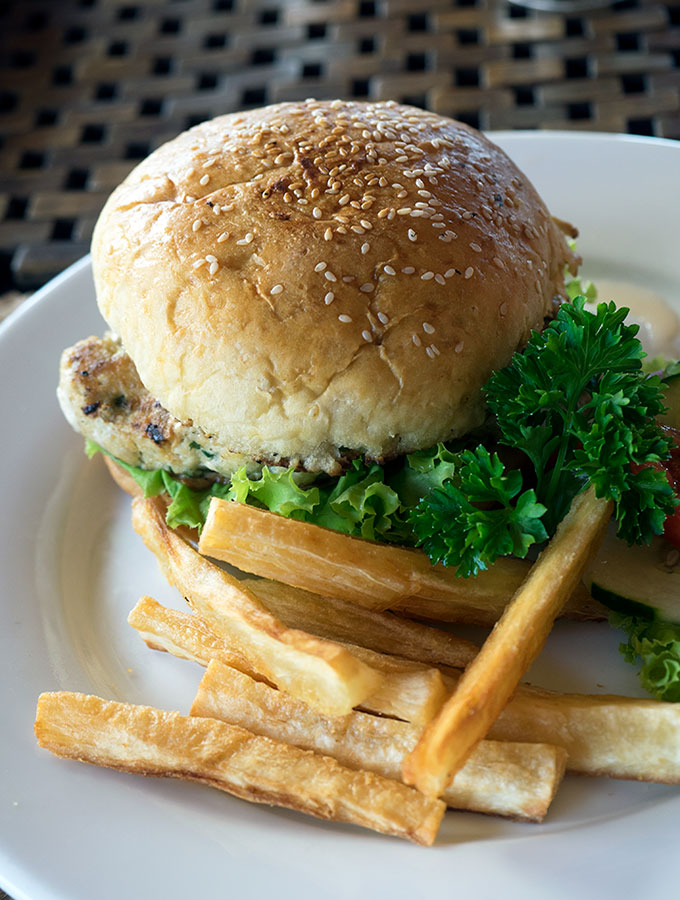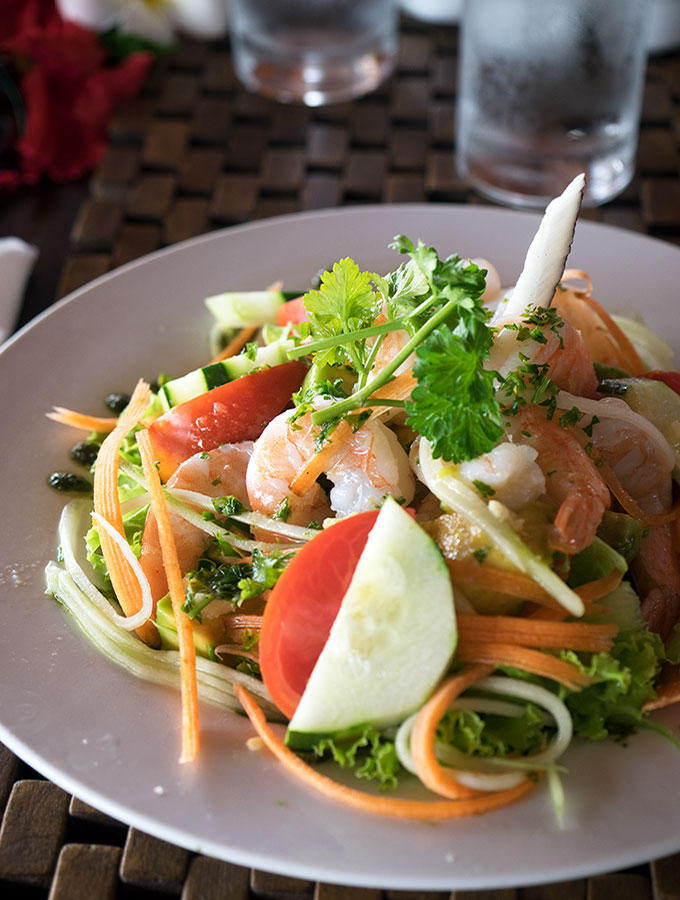 The special of the day or curries were my picks of the lunch menu. Noodles or Asian style dishes were also really good.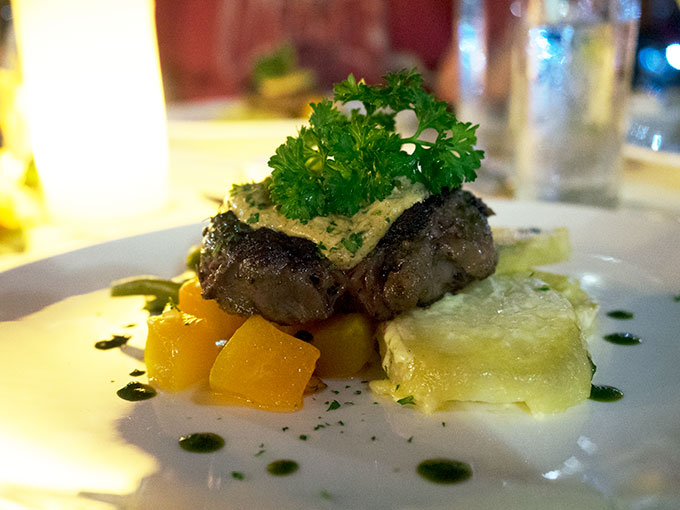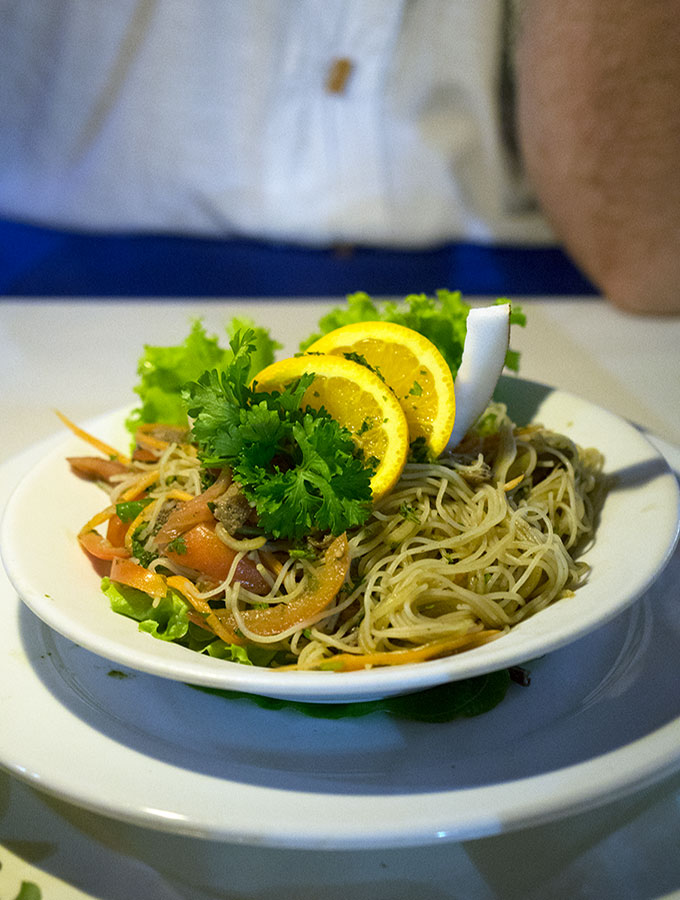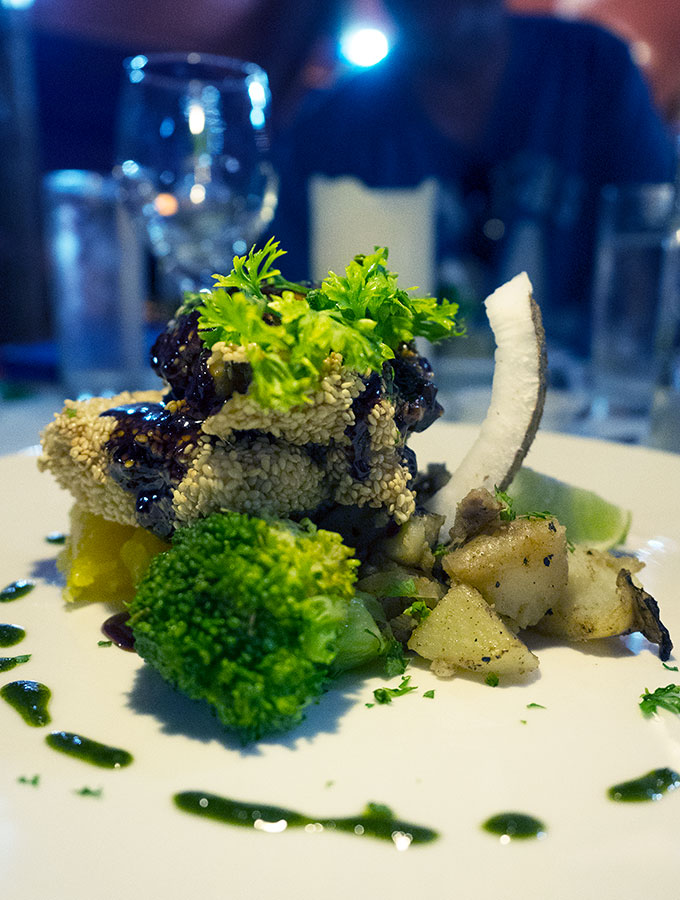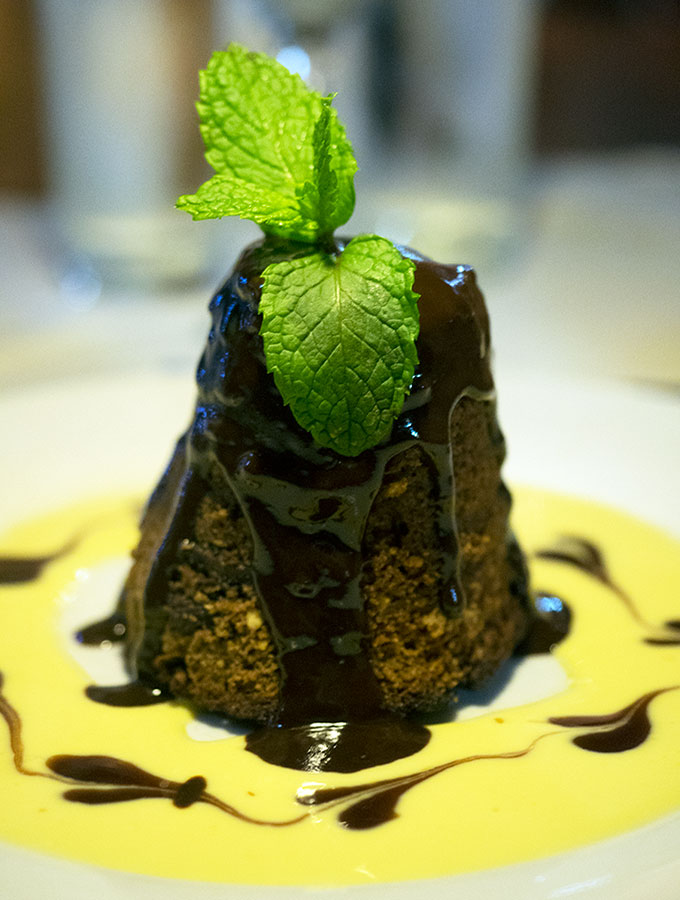 Dinner was where I had my hit and misses. On the first night I ordered beef fillet and it was delicious, sadly I ordered beef again a few nights later and it was not the best. Again the specials of the day, especially if it seafood from the area, is always a winner.
You can purchase a meal plan, but I did the math and it works out more expensive than purchasing straight from the menu. To break even you would need to order the most expensive dishes. It really didn't make much sense. Plus some days you may just feel like a salad for lunch and a light dinner, not two or three courses.
The cost of dishes do seem quite expensive, but before judging I do ask you to think about the cost that goes in to getting that meal on a plate in front of you.
Viwa Island hospitality.
Warm, hospitable, friendly, welcoming are just a few words to describe the people that work at Viwa Island Resort. I fell in love with everyone that was part of our stay. When we were sung Isa Lei on our final night it was a fight to not shed a tear or two. It may have also been the champagne consumed as it was New Year's Eve. Nope, it was leaving those that made me feel like part of their family for a week.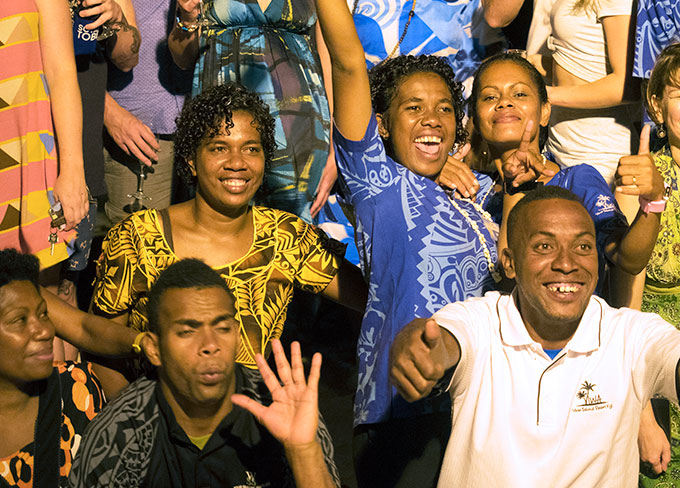 Would I revisit Viwa Island Resort?
Yes I would, but I wouldn't stay for seven nights as we did last time. I would do what a few other couples we met had planned. Spend a few nights on Viwa and then head to another island in the Yasawa group for a few more nights.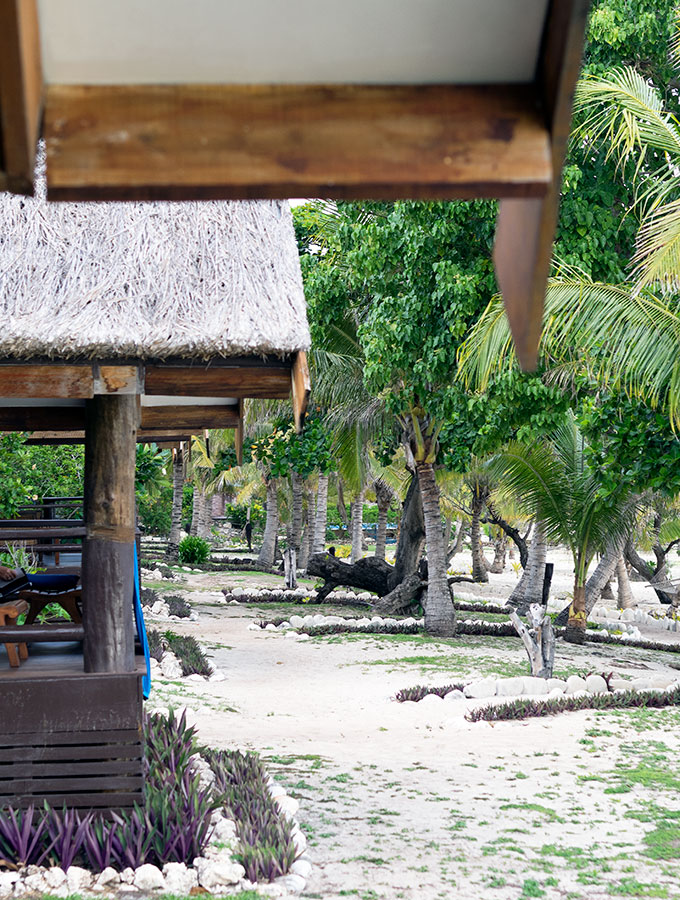 We left via seaplane, and if your budget allows this is my suggested mode of transport to and from the island. It will take you 30 minutes from Nadi, which means more resort time. Plus the views from the seaplane are magical.
Sara xxx
Viwa Island Resort
Yasawa Islands, Fiji
Tel: +679 603 0066
website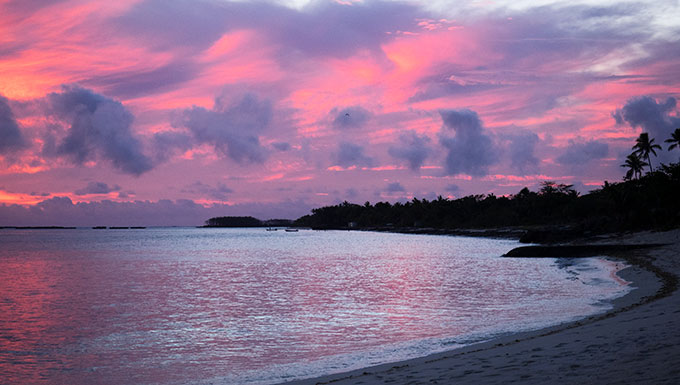 You may also be interested in my review of Fiji Airways if flying to Fiji.