Oh how I am praying that the rain eases in time for the big parade tomorrow.  Even though I am not LGBTQ or I, Mardi Gras is one of my favourite times of the year.  I may no longer venture out to watch the parade live, but I will be enjoying a cocktail and watching it on TV.
Cocktails were always on the cards for Mardi Gras.  This year, when Gillian of Casella Wines contacted me in regard to creating 'winetails' with Yellow Tail wines, timing was just perfect.
Believe it or not the first time I came across Yellow Tail wines was on a road trip in the USA.  Massive Yellow Tail billboards seemed to pop up everywhere.  When I eventually returned to Australia I discovered that Yellow Tail is the success export by the Casella family.  I love it when an Aussie family/company is a success story in the export market.
I decided to play around with Shiraz, Moscato and Yellow Tail Bubbles to create my winetails.  I didn't want to use an exhaustive amount of ingredients, which is so easy to do when creating cocktails.  I decided to choose a few key flavours that worked well with the three wines.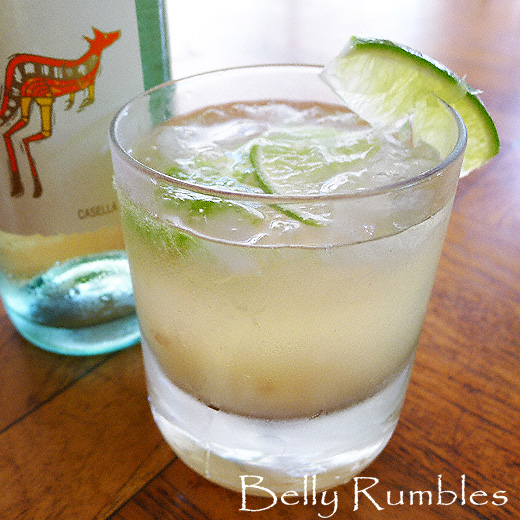 Lychee & Lime Fizz
2 lychees (peeled, seeded & halved)

1/4 lime

30ml vodka

Moscato to top
Muddle lychees, lime and vodka with some crushed ice in a glass.  Top with Moscato and serve.
Coconut & Chilli Sparkle
15ml chilli sugar syrup

15ml vodka

30ml young coconut juice

Sparkling white wine
Pour chilli sugar syrup, vodka and coconut juice into a tall champagne glass and mix.  Top with sparkling white wine and serve.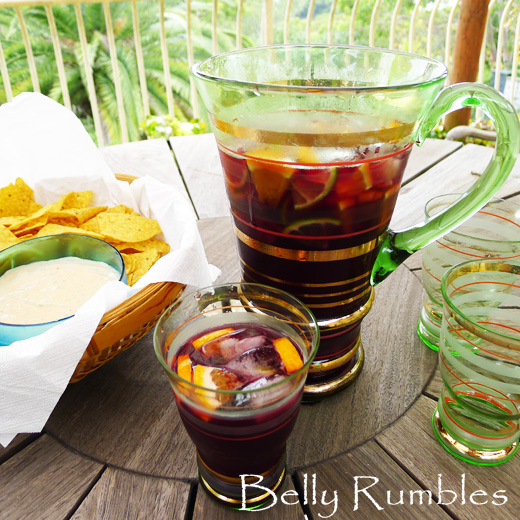 Sangria with kick
8 lychees, peeled, seeded and quartered

1/2 lime sliced

1/2 orange sliced

1/4c brandy

1/4c cointreau

60ml chilli sugar syrup

500ml Shiraz
Place all ingredients in a jug with ice, stir and serve.
Chilli Sugar Syrup:  Place 1/2 cup of caster sugar, 1/2 cup of water and 2 split red chillies in a small saucepan.  Stir over medium heat until sugar has completely dissolved.  Give the chillies a squish and then strain your sugar syrup to remove chillies and seeds.  Leave to cool before use.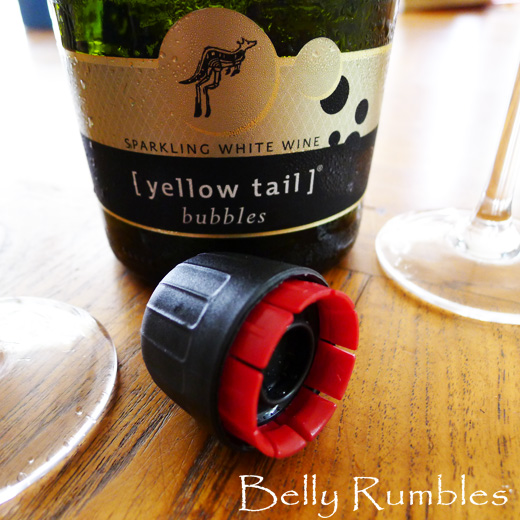 I am in love with the re-sealable cork on the Yellow Tail Bubbles, it works and is so handy.  I wish every sparkling white had this feature.
If you are interested in playing around with Yellow Tail wines and creating some more winetails, head over to their Facebook page  where you will find a great selection of recipes.
To help you get creative Casella Wines have kindly offered a giveaway fort three lucky Belly Rumbles readers.  Six bottles up for grabs, three readers will each receive 2 x 750ml Yellow Tail Moscato, 2 x 750ml Yellow Tail Bubbles and 2 x 750ml Yellow Tail Shiraz.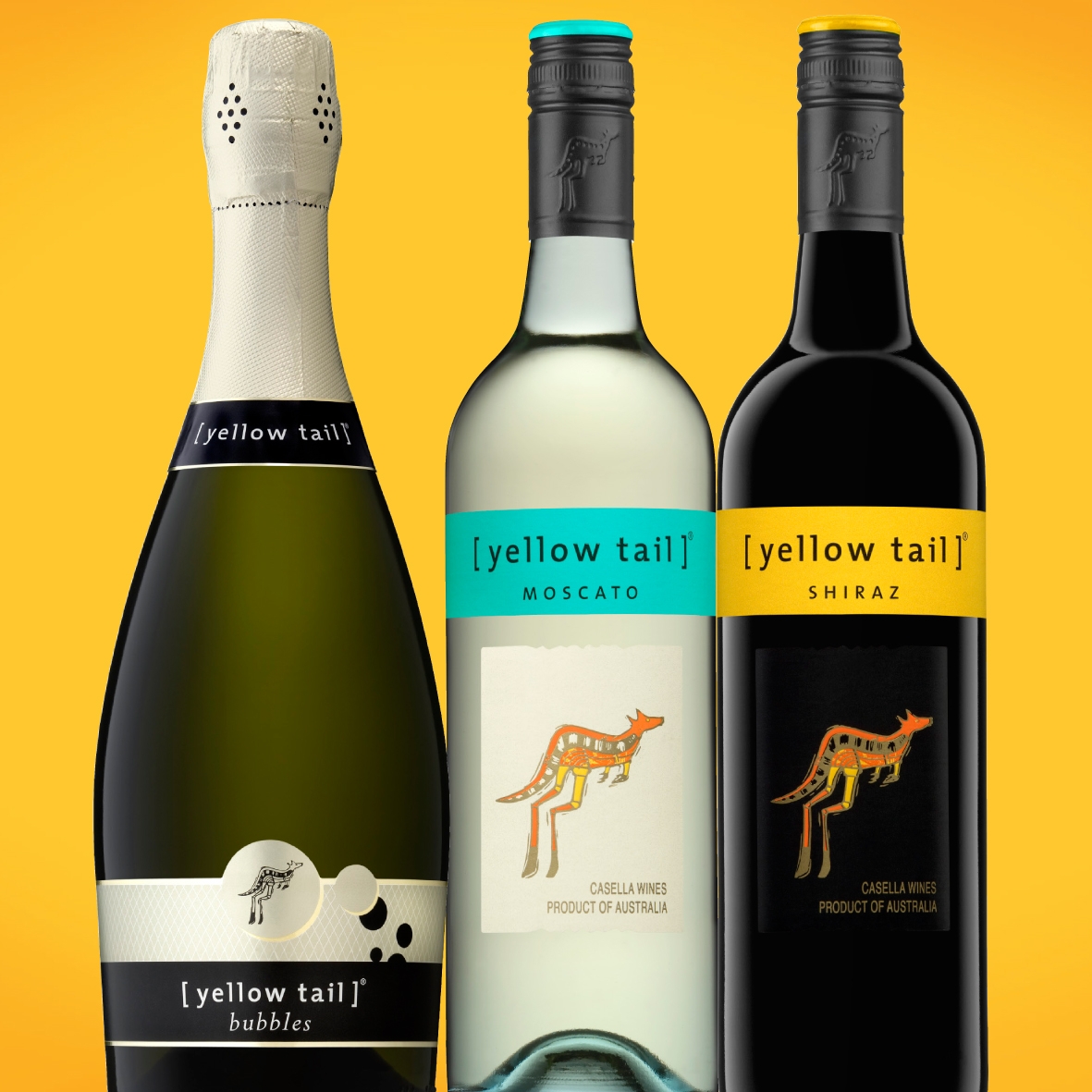 To enter all you need to do is leave a comment letting me know the strangest cocktail you have ever had, be over 18 and a resident of Australia.  Winners will be chosen through a random number generator.  Entries close Midnight Friday 9th March and winners will be announced on Monday 12th March.
Happy Mardi Gras to all, and for those heading in to town tomorrow and parade participants.  My fingers are crossed for the ease up on the rain!
Sara xxx