Char siu kangaroo, it rolls off the tongue doesn't it.
I ended up singing a weird kind of char siu kangaroo chant as I bopped around the kitchen preparing the marinade and trimming excess fat from the kangaroo fillet. Okay, that's a blatant lie. There is hardly any fat in a kangaroo fillet.
Kangaroo is one of the healthiest red meats that you can purchase. It's incredibly lean with fat levels of around 2%.
Why don't more Australians eat Kangaroo? I blame Sonny Hammond for that, if you are over 35 there is a good chance that you have the Skippy Syndrome. Plus kangaroos (if you're not a farmer) are as cute as all get out.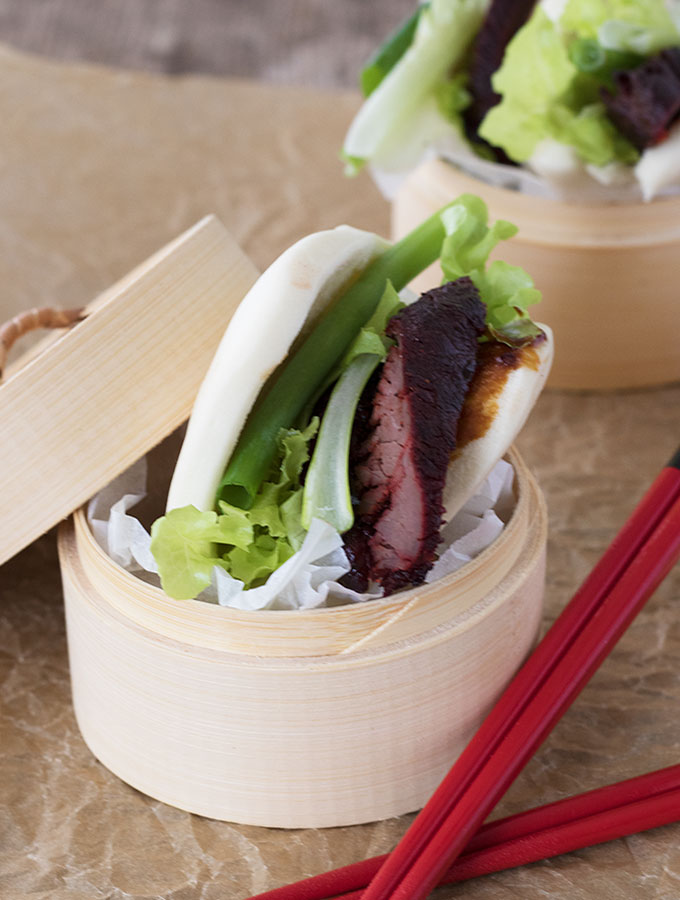 For those of you that didn't grow up with Skippy the bush kangaroo, it was a television series that went to air between 1968-1970. When I was old enough to watch it, they were repeats, but still was a popular program for me as a kid.
I actually caught a rerun recently and oh boy, it really is a perfect example of terrible Australian television. Not sure if it was the bad acting or the kangaroo paw back scratcher used to turn something on, off, defuse something etc etc when Skippy was saving the day. Tsst tsst tsst tsst (kangaroo sounds), what's that Skip? Sonny's fallen down a well/fallen off a cliff/is being held captive by bank robbers (again)?
Thanks to my childhood the Skippy Syndrome is strong with this one. Mainly as I thought I was a female version of Sonny (Skippy's best friend) and spent my youth tracking, getting up close and personal and trying to become besties forever with the local kangaroos at our holiday house. Important note I never fell down a well/fell off a cliff/or was held captive by bank robbers.
I did spend hours tyring to convince the local wild kangaroos that I was a nice person and they wanted to come on adventures with me. As you can guess they just kept chewing grass and looking at me like I was a dickhead. Eventually I annoyed them enough that they lazily jumped away.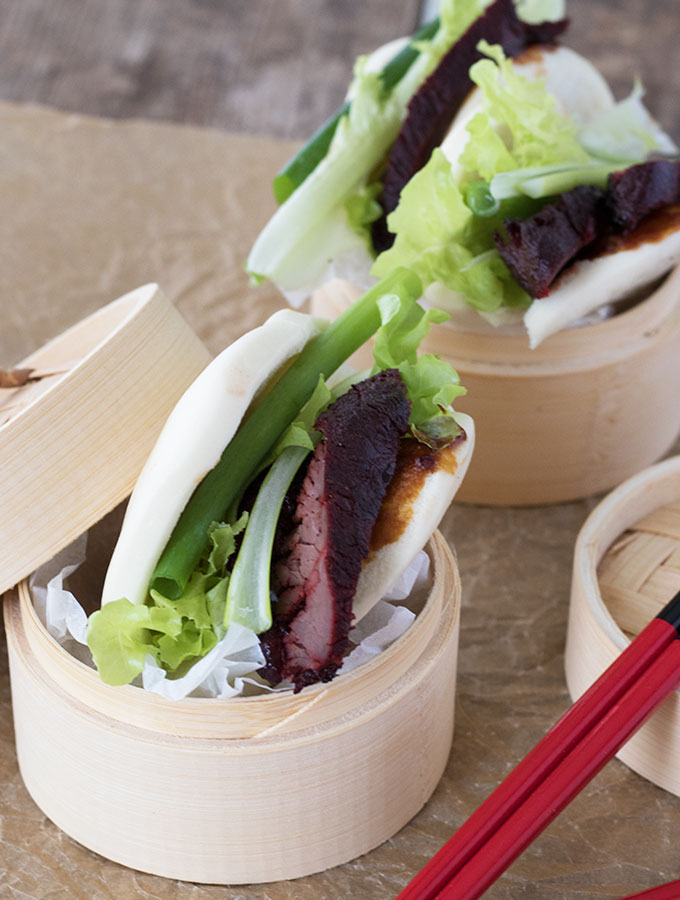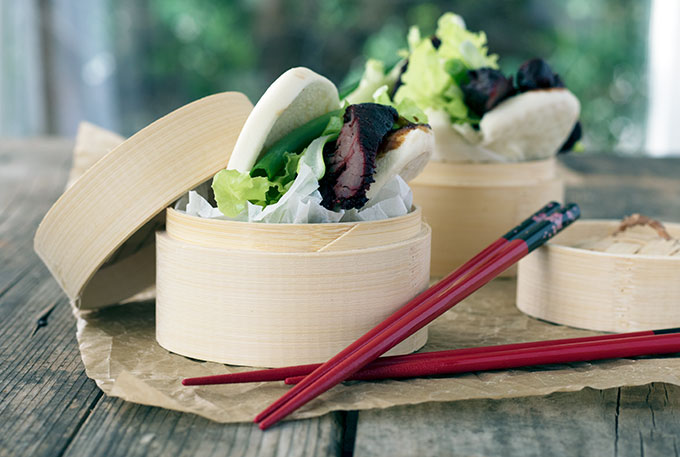 I will admit that I don't cook with kangaroo regularly at home, but I do eat it out on the rare occasion. One of my most memorable dishes I've had were some rather tasty barbecued kangaroo skewers with sticky chilli jam.
The one thing about writing a food and travel blog is that you get out of your comfort zone. Being an Australian website, I wanted to have at least one kangaroo recipe on Belly Rumbles. My first instinct was to go down the Australian native herb route, but that would have been pretty predictable for me. I may do so another day in the future, instead a bit of Chinese Aussie fusion went on.
Many years ago I wrote a rather in depth guide to making char siu pork, steamed and baked char siu pork buns. It is a great reference if you are interested in making your own char siu pork at home, or just making the buns from purchased char siu pork.
My experimentation with char siu pork was the inspiration for making char siu kangaroo. Plus char siu kangaroo is so fun to say.
There was one aspect of cooking kangaroo this way that worried me. It is recommended that kangaroo be cooked on the rare side. Being a lean meat, cooked well done will make it tough. But I didn't want a rare result for this particular dish, as it would be kept and eaten cold over the course of a few days.
In the end my cooking times provided me with char siu kangaroo that was medium. By the time the roo had rested, it was still slightly pink in the middle, but cooked.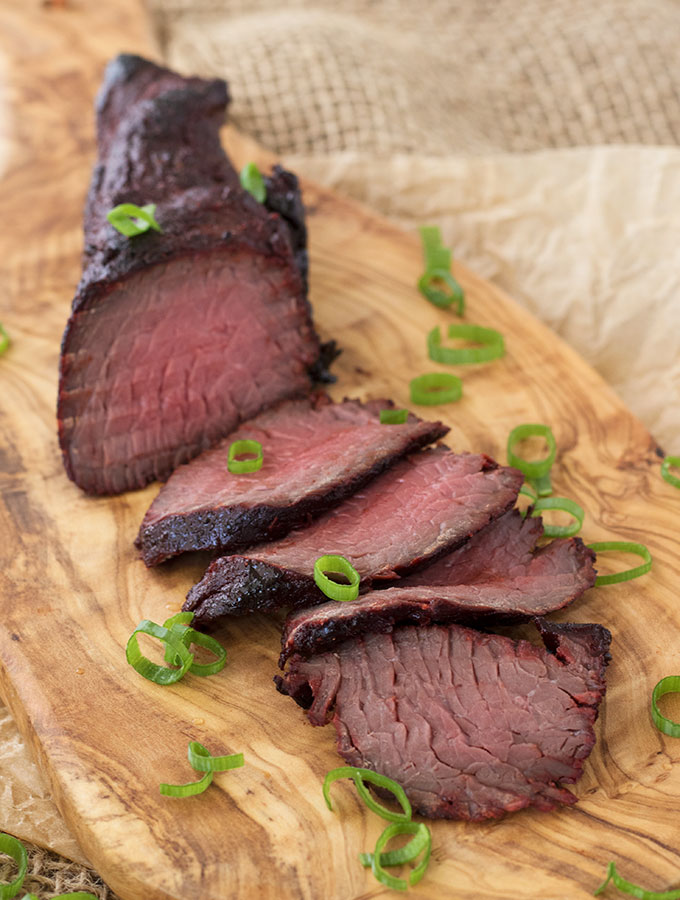 You can use char siu kangaroo in a variety of dishes. Just remember that it is a game meat and stronger in flavour than char siu pork. It would go perfectly in a noodle or rice dish, even in a salad.
I ended up making char siu kangaroo bao, simple ones with lettuce, green onion and a smear of hoisin sauce. The bao I had in the freezer. You can purchase them ready to use in the freezer section of good Asian grocery stores. They are a staple in our household.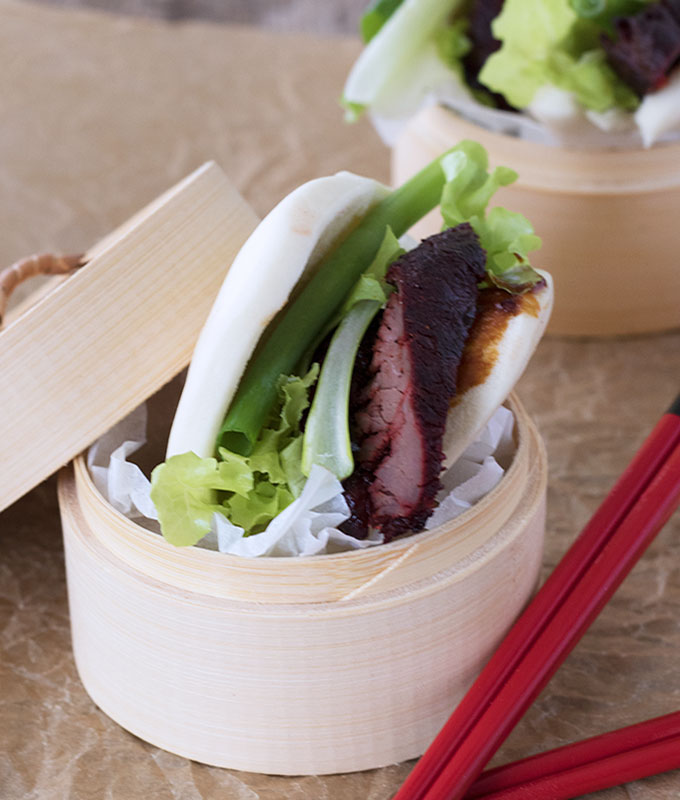 Char Siu Kangaroo
Print
Ingredients
500

grams

kangaroo fillets

1

teaspoon

salt

1

teaspoon

sesame oil

1

tablespoon

dark soy sauce

1

teaspoon

ground white pepper

2

tablespoons

honey

1

tablespoon

caster sugar

2

tablespoons

oyster sauce

1

tablespoon

shaoxing cooking wine

1

teaspoon

five spice

½

teaspoon

red food colouring

optional
Instructions
*Recipe needs to be started the day before

Trim any excess fat from the kangaroo fillets, it will be minimal if any.

In a large bowl combine all the remaining ingredients and mix well. Place kangaroo in the bowl and cover the fillets in the marinade.

Cover with wrap and place in the fridge over night to marinate.

Remove kangaroo from the fridge for 15 minutes before cooking.

Preheat oven 180°C (360°F). Line a baking tray with some foil and place a lightly oiled rack on top.

Heat a heavy base non stick pan over a high heat. Add a splash of oil and add kangaroo fillets, which have been removed from the marinade (reserve marinade). Brown the fillets well over the high heat, you want to achieve a charred look, but don't over do it. As soon as they are well browned and slightly charred, remove them from the pan and place them on the prepared rack.

Place them in the oven for 10-15 minutes, brushing with reserved marinade half way through.

Remove from oven and leave to rest for at 15 minutes.

Char siu kangaroo can be used in salads, rice and noodle dishes or for homemade char siu kangaroo bao.
As kangaroo is darker meat than pork, I did use food colouring for the kangaroo you see in the photos. I wanted to create a definite red tinge to the outside of the meat. Please feel free to leave the colouring out, it is for aesthetics only and does not alter the taste of the char siu kangaroo.
Do you cook with kangaroo at home or order it when dining out? Or are you like me and suffer from the Skippy syndrome.
Sara xxx
Become a subscriber and don't miss a single delicious recipe, restaurant review or travel adventure.