Or should that be relish?
What is the difference between chutney and relish in any case? Until it came to naming the cumquat concoction I created, I hadn't really paid much thought to the difference between the two.
When coming up with this recipe, all I knew was I wanted to create a spicy condiment to use with savoury meats and dishes. As soon as I spied the mini golden cumquats at my local farmers' market, I knew I had to have them. But I didn't want to make marmalade or soak them in a copious amount of brandy.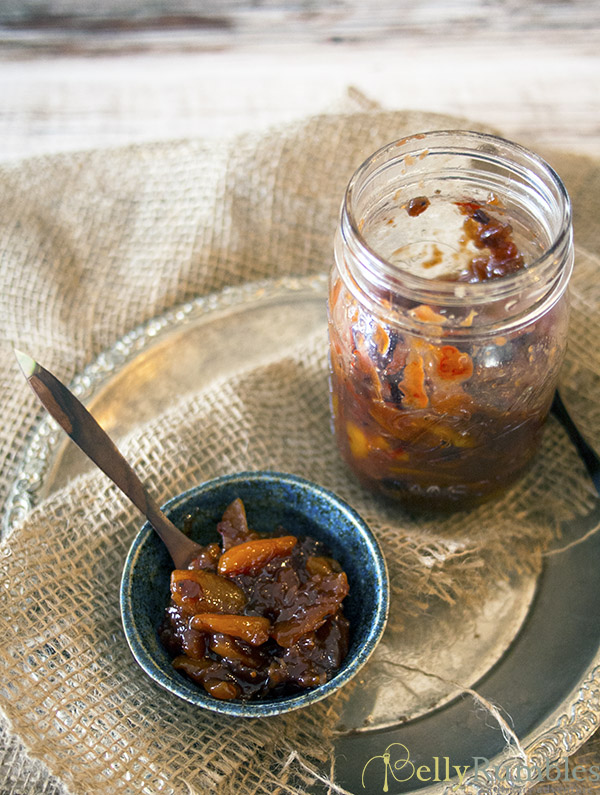 I made this cumquat 'condiment' based on some of my tried and tested recipes. Adding some flavour twists and a good handful of dried barberries, which had been lurking in my fridge for eons.
I knew what I had, a condiment with deep flavour, aromatic richness, Asian spice undertones, citrus flavour, barberry tartness and mild heat. Cutting the cumquats in quarters gave a chunky texture and sustenance. But was it chutney or relish?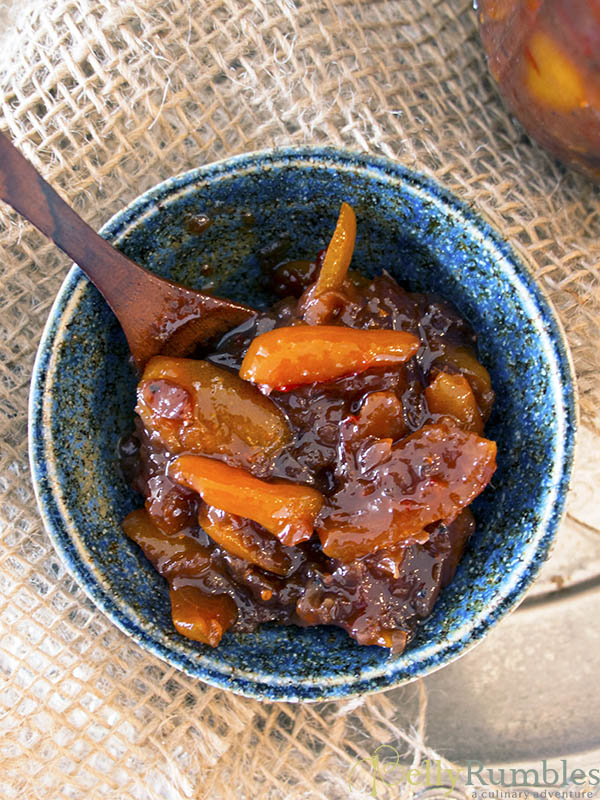 On consulting cooking reference books and Mr Google, I came to a conclusion. It seems that the chutney/relish classification is out to debate and the two terms are basically interchangeable. What I did come away with is that a relish tends to be vegetable based and chutney fruit based. Even that isn't a definite, and relishes can have fruit and chutney can have vegetable components.   Both can range from sweet to sour, spicy to savoury. Chutney is generally cooked longer than relish. Origins of the two come into play as well, chutney stems from Indian cuisine and relish from Western.
Call it what you will, what is definite is that this condiment is mighty tasty.

Cumquat (Kumquat) & Barberry Chutney
Chutney with deep flavour, aromatic richness, Asian spice undertones, citrus flavour, barberry tartness and mild heat. Super easy to make too!
Ingredients
300 grams cumquats/kumquats
⅔ cup sugar
¼ cup apple cider vinegar
⅓ cup red onion, finely diced
1 ½ tablespoon grated ginger
2 star anise
½ red chili (long), finely chopped
1 cinnamon stick
4 cloves
½ cup dried barberries
Instructions
Place all ingredients in a medium heavy based pot. Over low heat, stir until sugar dissolves. You may be tempted to add water, don't.
Bring to a simmer and cook for 30 minutes on a low simmer, stirring occasionally.
Remove cinnamon quill and store in a sterilized glass jar in the fridge. Will keep well for many months. Makes around 1 ½ cups of chutney.
My conclusion, what I had created was chutney. Or was it a relish?
Sara xxx