A visit to Burj Khalifa will give you highest views in Dubai. And a chance to visit the highest outdoor observation deck in the World.
Getting high in Dubai! Not that kind of high, settle down kiddos. If it was that kind of high, you would be reading about my adventure alongside the British mother who got herself arrested for drinking a glass of wine on an Emirates flight.
Which sounded very strange to the girl who successfully drank a bottle of champagne in Emirates 1st Class between Sydney and Dubai on my way to Prague a couple of months ago. Of course, more details came to hand and her arrest had nothing to do with alcohol but an expired passport and aggro attitude. The UAE authorities stated, "A legal claim was issued against Ms Holman with charges of profanity and photographing a government official at the border crossing, a restricted area."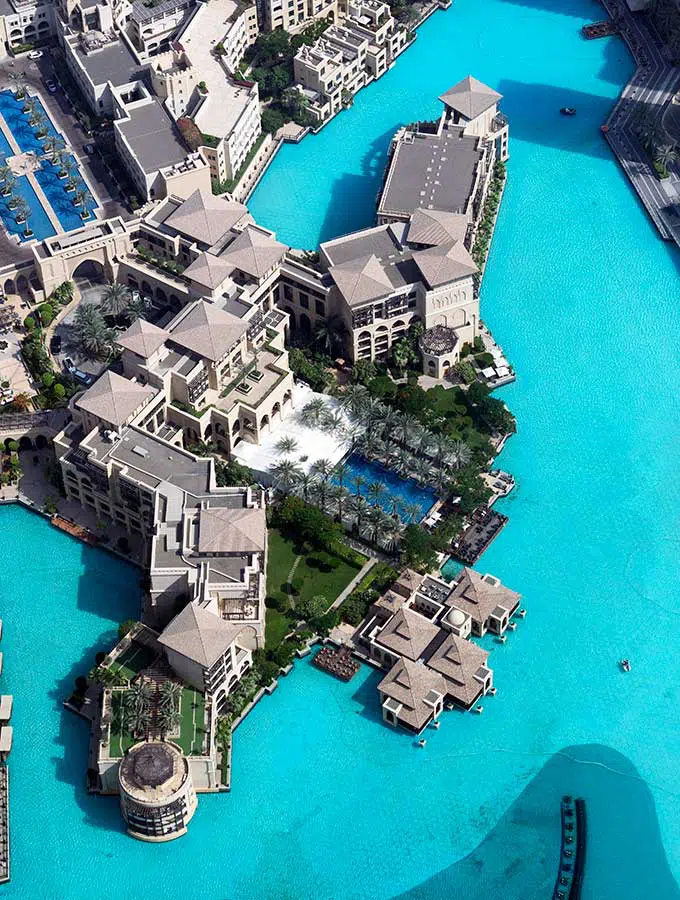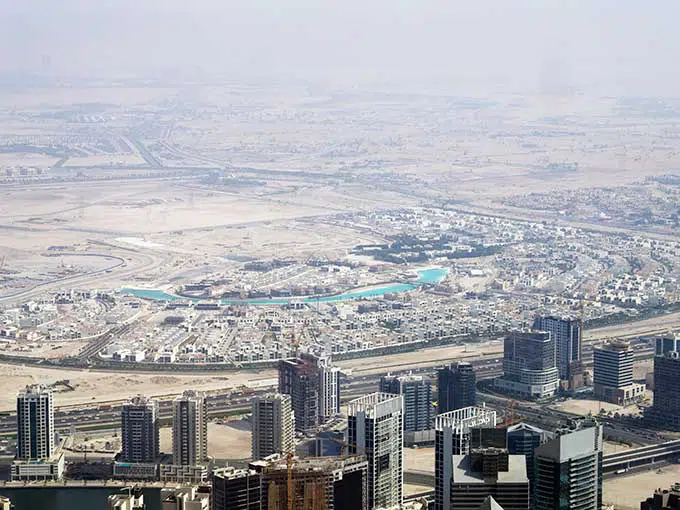 The more concerning possible tabloid partner is another British woman (what is it about the Brits and Dubai?) that was charged with having extramarital sex after reporting being raped by two men. I came across that disturbing story when looking into the glass of wine gal.
On to happier stories of female visitors to Dubai. If you are wondering, I had an amazing time and avoided arrest. I even had a legal cocktail or two (during Ramadan!!) without incident.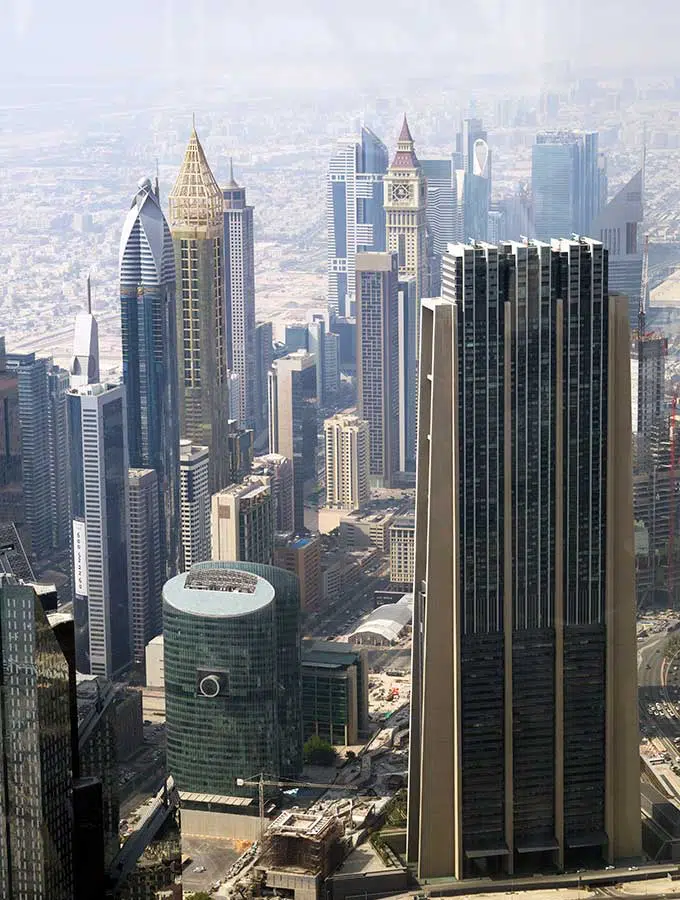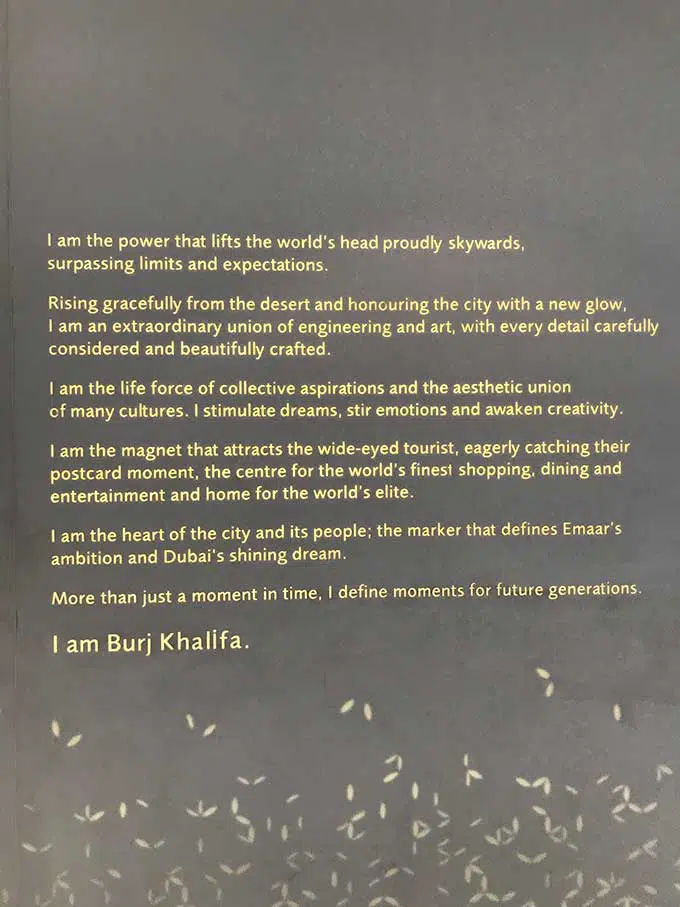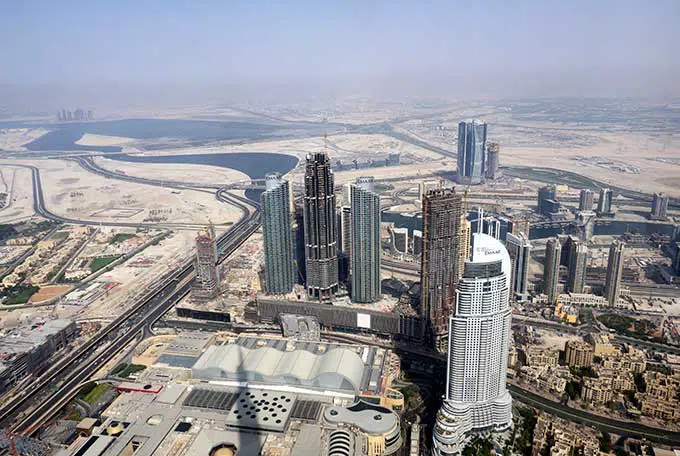 If you want to get higher than a kite in Dubai, the Burj Khalifa is the place to do it. Standing at an impressive 829.9M, Burj Khalifa is the tallest building and tallest free standing structure in the World. I'm pretty sure kites can't fly that high.
Burj Khalifa isn't only the tallest building and free-standing structure. It boasts the highest number of stories, the highest occupied floor (which would scare the living daylights out of me on a daily basis if I lived there), highest outdoor observation deck, an elevator with the longest travel distance and tallest service elevator. All of those are World records and will make an acrophobe shake in their shoes.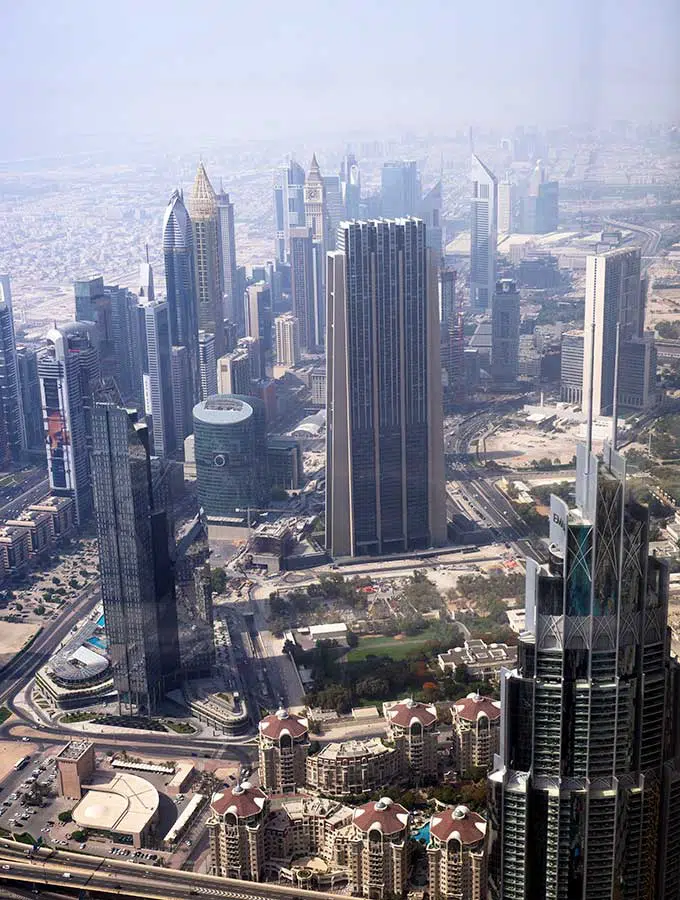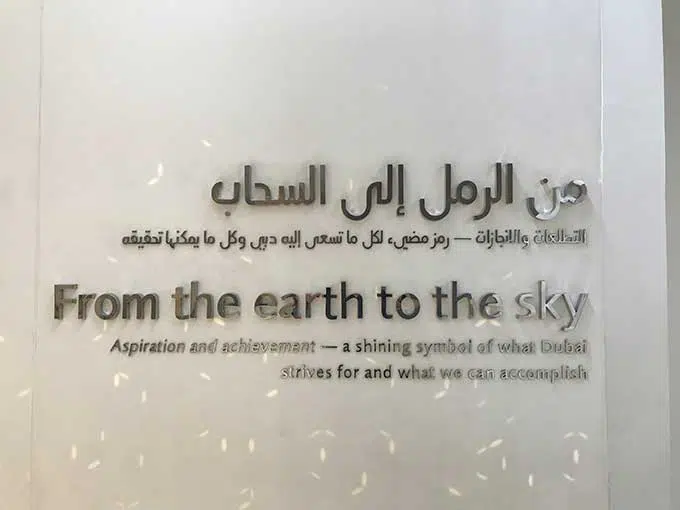 The viewing area at Burj Khalifa is called At the Top and offers an incredible view of Dubai. You easily see how Dubai is sprawling out and reclaiming the desert. No chance of hiding the amount of building taking place. You will see as many cranes as buildings dotting the landscape.
When looking out at the horizon it is dusty and hot. Look down and your eyes will be cooled by manmade canals snaking through the city. Plus water features. You can see how urban planners and architects make use of cooling water to refresh the city.
How long does a visit to Burj Khalifa take?
When visiting At the Top at Burj Khalifa the average person spends one hour 30 minutes. I didn't spend anywhere near that amount of time. I went, I saw, photographed and was out of there in around 45 minutes. You are welcome to stay as long or as little as you like.
Am I right at the top when visiting At the Top?
No, you are not at the top of Burj Khalifa when you visit At the Top. At the Top is located on levels 124/125.
What is Burj Khalifa Sky?
Burj Khalifa Sky is the highest public access point you will be able to visit on level 148. This is where you will find the World's highest outdoor observation deck.
How do I find Burj Khalifa?
Look up guys, it is hard to miss! Alright, I will be serious. The Burj Khalifa is conveniently located next to Dubai Mall.
Shopping at Dubai mega mall and a killer view, not bad for an afternoon in Dubai.
Sara xx
Belly Rumbles visited as a guest of Dubai Tourism, but all opinions remain her own.
Burj Khalifa
1 Mohammed Bin Rashid Boulevard
Downtown Dubai, Dubai UAE