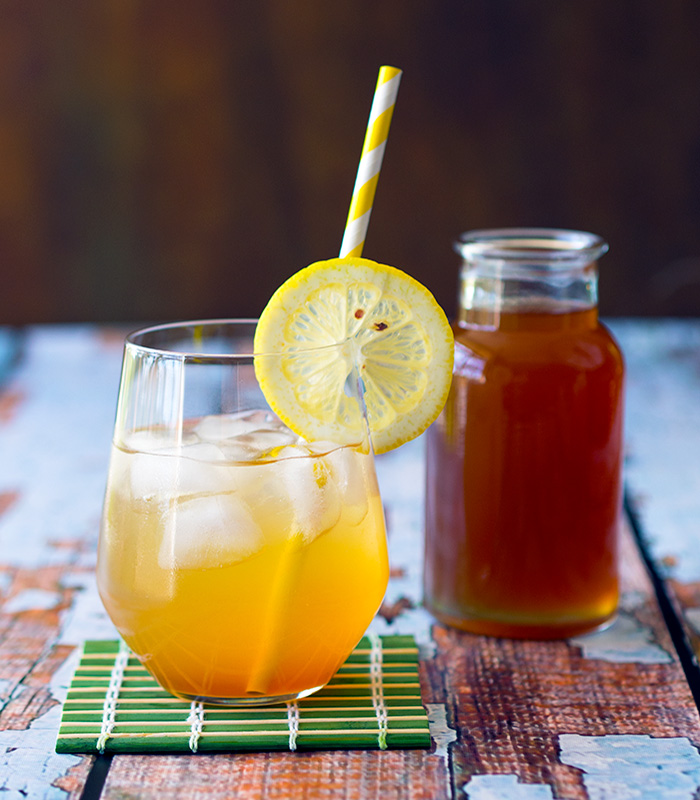 "Dancin' at your, Long Island, jazz age parties
Waiter bring us some more Bacardi's
We'll order now, what they ordered then
'Cause everything old is new again" ~ Peter Allen
I owned a SodaStream once, back in the 80s. When they first came out on the Australian market I thought they were a brilliant idea (SodaStream has been around since 1903, please note I haven't been around that long). No more lugging bottles of carbonated soft drinks and water from the supermarket. Sheer brilliance!
Initially, it was used continuously, then over time it made its way into the cupboard, and then sadly to the tip. I think that all took place in the space of a year. When I reflect back I think the main reason why this happened is nobody in the household was keen on the flavours available. Plus it didn't seem to stay carbonated as long as store bought beverages.
If you are a child of the 80s you may remember this SodaStream ad.
Ah yes, Alakazam the SodaStream man!
It seems today that SodaStream is back with a vengeance. Ready to stake its claim in our kitchens once again. So sing it with me folks, loud and with lots of energy Peter Allen style.
'cause everything old is new again!'.
Ever since they first came back on the market Josh has been pestering me for one.   I'm not sure if they actually ever went 'off' the market, maybe I should say they started to actively advertise and push them again. Each time he would ask if we could get one I would respond with "well son, back in the 80s when I was a young girl…… bla bla bla…… No, we aren't getting one!".
When I received an email asking if I would like to try a SodaStream Play (RRP $99.95) and give one away to a reader. Josh just happened to be in my office looking over my shoulder. Talk about timing, he then turned on the big round puppy dog eye act. Mum…. Please….. say yes.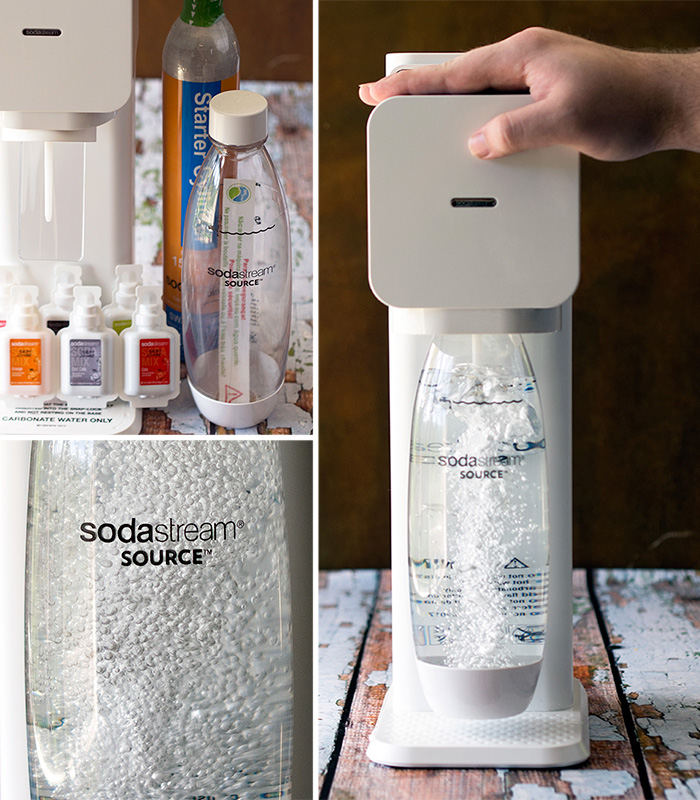 It is evident that puppy dog eyes work on me and I have been playing around with a SodaStream Play.
I am pretty positive that the SodaStream would have lasted longer in my kitchen in the 80s if I had thought to make my own soda syrups. I have been doing a bit of research and I am quite excited about the possibilities. I don't drink a lot of soft drink and generally I used them as a mixer with booze, but I do like soda water and sparkling mineral water.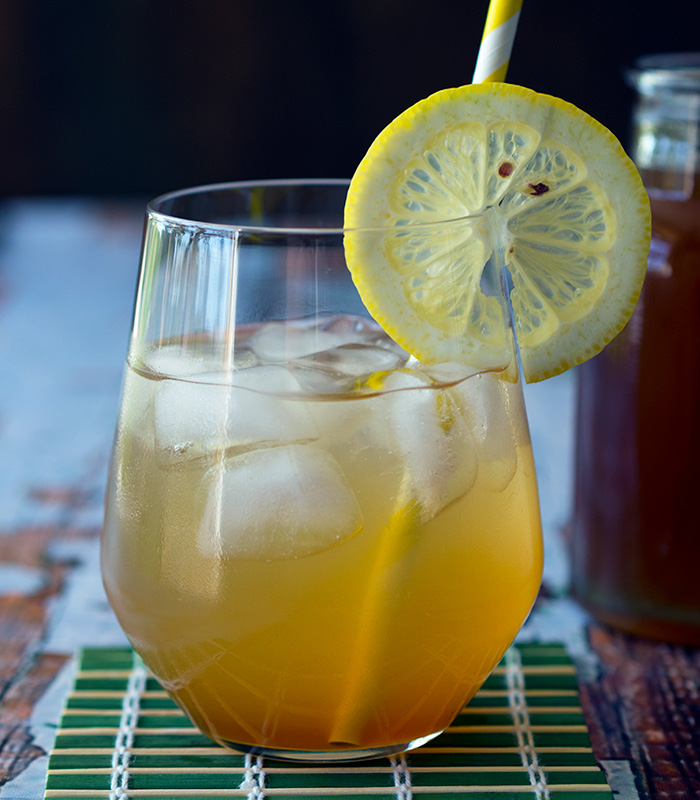 Therefore being able to make more adult tasting syrups really appeals to me. Of course you need to start somewhere, and where better to start than a classic cola syrup recipe.
The below recipe is based on one I saw in The New York Times back in 2011. They had adapted the recipe from Brooklyn Farmacy & Soda Fountain located on Henry Street in Brooklyn. I haven't actually visited their establishment but they have a solid reputation and a cookbook out on the market as well (hint hint Santa).
When you make this syrup, don't think Coke or Pepsi, because it isn't going to taste like it. It is a cola flavour with its own little uniqueness.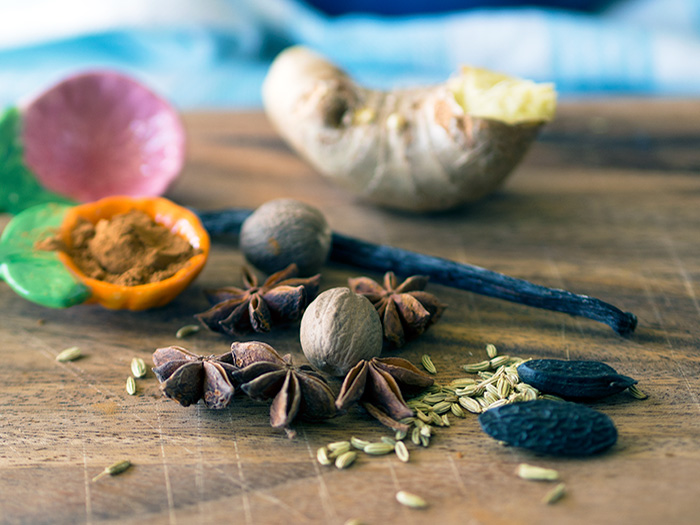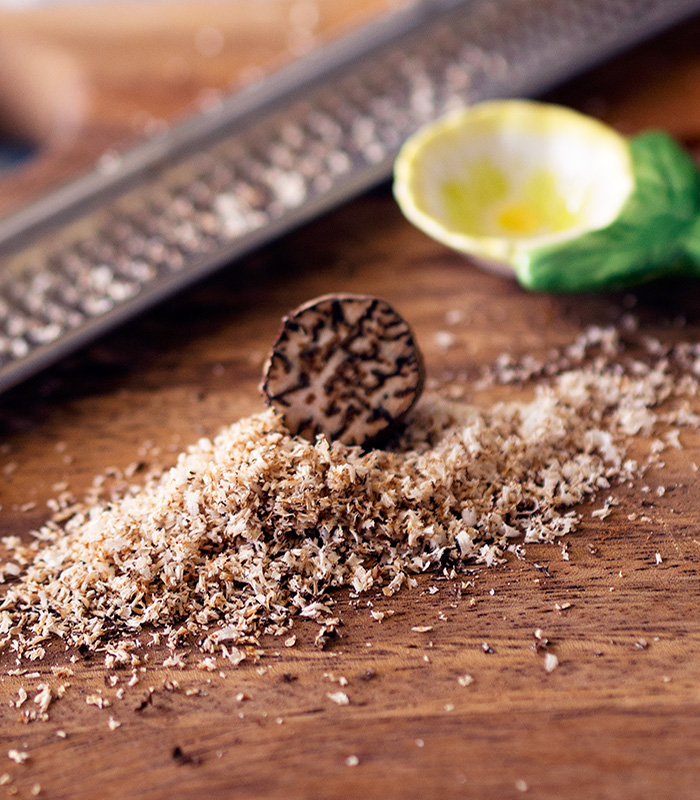 You will need a piece of cheesecloth (muslin) for this recipe.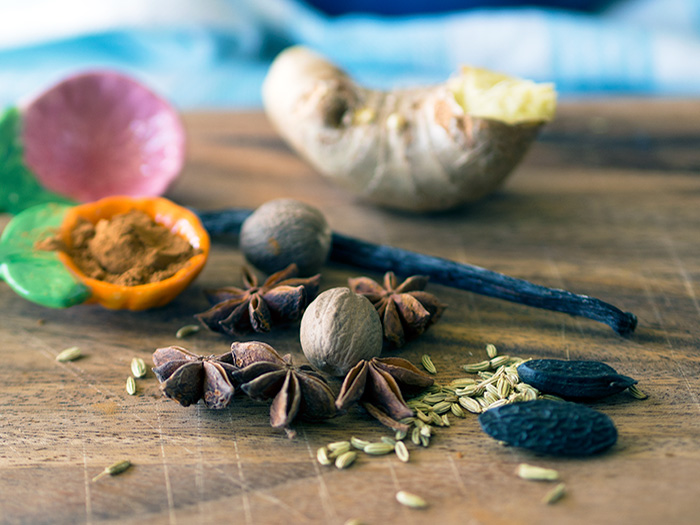 Cola Soda Syrup
Easy recipe to make your own cola soda syrup at home. You can make your own additive free soda.
Print
Ingredients
2

oranges

zest only finely grated

1

lemon

zest only finely grated

1

large lime

zest only finely grated

½

teaspoon

ground cassia

substitute cinnamon if not available

½

teaspoon

ground nutmeg

freshly ground is best

1

star annis

½

teaspoon

ground tonka bean

freshly ground is best

¼

teaspoon

dried fennel seeds

bruised

2

teaspoons

ginger

freshly grated

Vanilla bean pod

5cm length split

¼

teaspoon

citric acid

1 ½

cups

sugar

3

tablespoons

light muscovado sugar
Instructions
In a heavy based medium size pot place all ingredients EXCEPT the sugar with 2 cups of water. Bring to the boil, and then gently simmer with lid on for 20 minutes.

Remove the pot from the heat. Line a fine sieve with a square of cheesecloth and place sieve on top of another medium sized pot. Pour your liquid through the sieve, gather the sides of the cheesecloth and squeeze out all the liquid (be careful not to burn yourself). Remove sieve and cheesecloth aromatics from the top of the pot.

Place sugars into the pot with the liquid. Place on a very low heat and stir until sugar has dissolved. Do not bring it to the boil or simmer. As soon as the sugar has dissolved remove from the heat.

Place cola syrup in a clean bottle and store in the fridge. Will make around three cups.
Nutrition Facts
Cola Soda Syrup
Amount Per Serving
Calories 16
% Daily Value*
Potassium 36mg 1%
Total Carbohydrates 4g 1%
* Percent Daily Values are based on a 2000 calorie diet.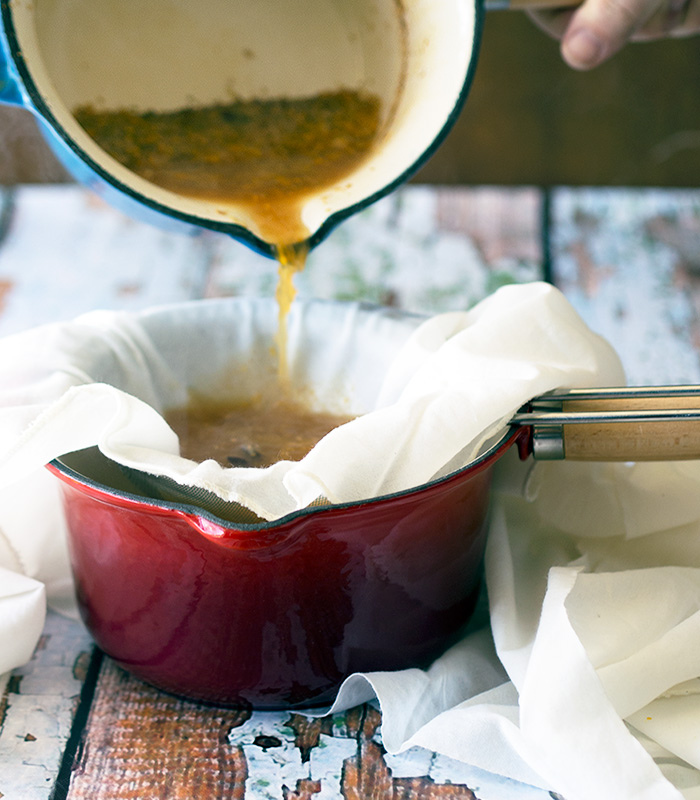 The beauty of making your own soda and syrups is you can make them as sweet or as strong as you like. A tablespoon of flavouring mixed into a glass of soda water may be perfect for one person, another may like it sweeter with two or more tablespoons. I suggest you start with less and add more if needed.
What did I think of the SodaStream Play?
It's fun and easy to use, but it does take up more bench space than I thought it would. I think it's twice the size of the units in the 80s. Of course it is a lot sexier to look at.
To use the machine it is as simple as filling the provided bottle with water up to the fill line. Pushing the bottle up into the SodaStream Play, pushing the bottle back and then pushing the top of the machine down. Hold for a few seconds and release. Remove the bottle from the machine and screw on the cap. It is at this stage you add your flavouring if you wish.
The SodaStream Play comes with a starter cylinder, which you can then swap for the full size 60L cylinder (I've not attempted to do that yet). You will also get six mini sample syrups to try, orange, diet cola, cola, pink grapefruit, xstream energy and lemon lime.
Again the flavours aren't really doing it for me. The cola is quite good, but I am not a fan of the pink grapefruit or the xstream energy. Josh is younger and male, so is more forgiving on the flavours than I am, he is enjoying some of them. It really is all about personal taste.
One important tip, if you are using it to make soda/fizzy plain water. Make sure you let your water breath from the tap (lets the chemical smells escape) for a while before gassing it up, or use cold boiled water. Otherwise it will just taste like fizzy Sydney tap water. I'm not knocking Sydney tap water at all, it is some of the best drinkable water straight from the tap in the World. But if you are adding it to some gin etc, you may not want the added 'Sydney' flavour.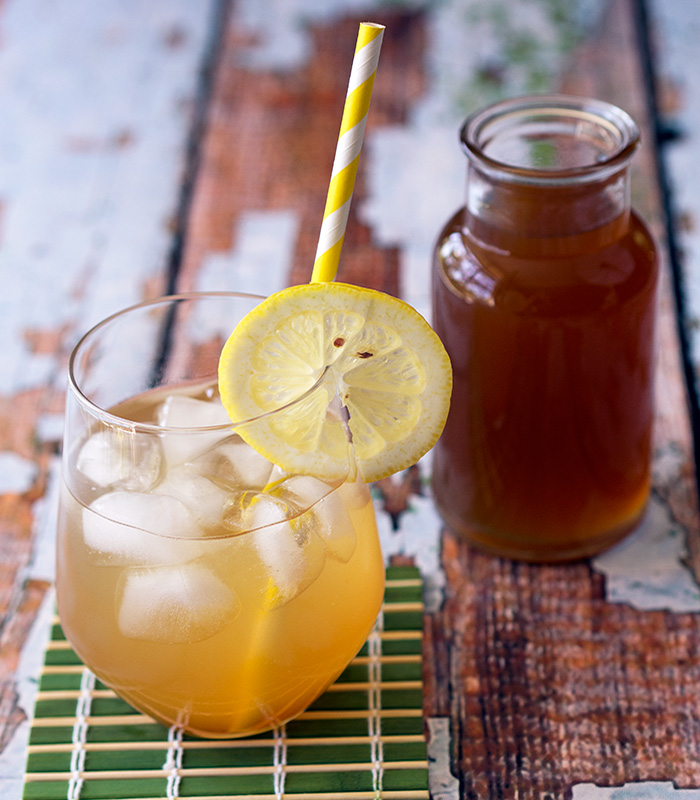 Will I keep it?
Yes, Josh loves it.   How long the novelty and honeymoon phase will last I am not sure, but I'm also enjoying it. The home made syrup possibilities are what has won me over. So yes, I think our SodaStream Play has a home in the Belly Rumbles kitchen.
Update May 2016
The novelty of the SodaStream ended very swiftly.  It has been "sent to a farm" to live out the rest of its days frolicking in the sun.
Sara xxx
Belly Rumbles was gifted the SodaStream Play to road test.
Giveaway terms and conditions:  Giveaway is open to Australian residents only.  You can leave as many comments as you wish.  The most original and creative comment will be chosen.  Winner will be contacted by the email you use when leaving your comment.  Winner will need to respond to me within 5 days or another winner will be chosen.  Winner will be announced on FB once they have been confirmed.  Giveaway entries close midnight Sunday 23rd November 2014.