Darwin has more than one pub, actually it seems to have pub breeding program, and there are a lot of them. All very laid back and casual. Places to escape the stifling heat of this tropical town, places to grab a cold one and relax.
We were on holidays, and when in Rome, we decided to try out a few of the different pubs around town. We barely scratched the surface, but here are a couple of the ones we did try.
Sara xxx
Hotel Darwin
Is a gorgeous old hotel. It managed to survive both the Japanese bombings of World War II and Cyclone Tracy. It has a colourful history and is known as the 'Raffles' of Darwin. She is a grand old hotel.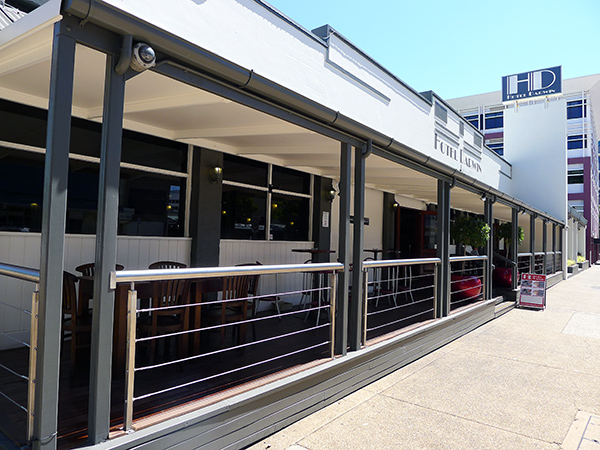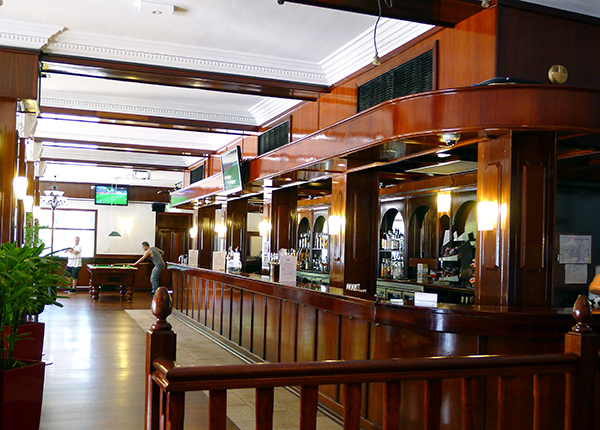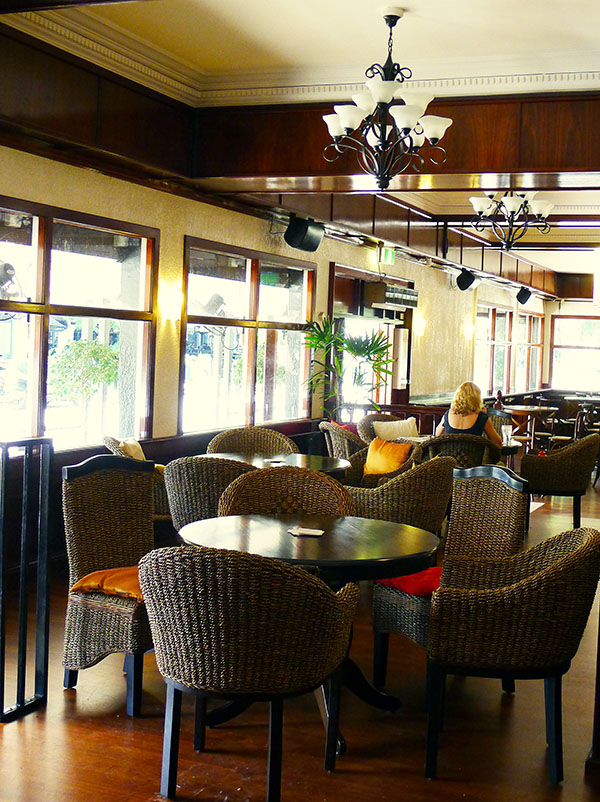 The front bar is quite stunning, all wood. There are plantation style chairs, and you notice how cool it is inside. It does remind me of a low key Raffles, I can only imagine what Hotel Darwin was like in its prime. Not a bad place to relax in the cool and play a couple of games of snooker. It is very quiet when we are there, seems to be just a few locals.
There is a restaurant, Groucho's, which is open for both lunch and dinner. We decide to have a light snack with our ciders and beers. Warm pita bread with three dips, olive, taramaslata and avocado. The pita bread appears to be home made.
Hotel Darwin
39 Mitchell Street, Darwin, Northern Territory
Tel: +61 8 8941 7947
The Tap
We escape the 42 degree heat for the shade of The Tap's verandah. Overhead fans blowing the warm air around, which is cooling. The Tap seems popular with both tourists and locals.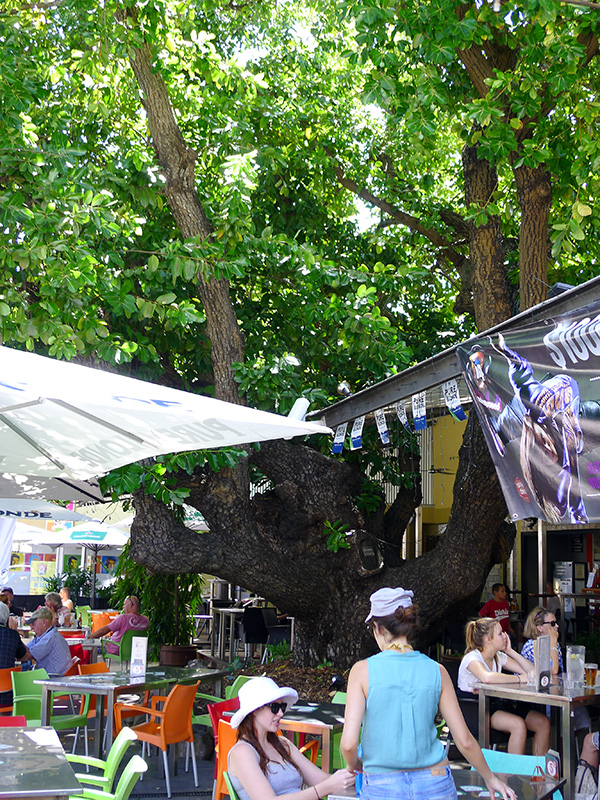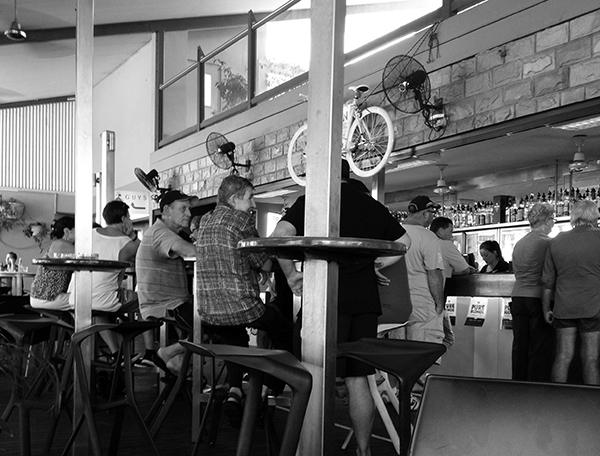 The Northern Territory is like the Texas of Australia, folks like things big here. The tap is home to fishbowl cocktails, yes, they come in fishbowls. You can also purchase mega size bottles of Magners cider.
There is food available all day, breakfast right through to dinner. We again opt for a snack, this time a buttery bruschetta with finely diced tomato and onion, basil and garlic, topped with parmesan shavings. The people next to us were having fish and chips. It seems that portions are more than generous at The Tap, the servings are massive.
You order at the bar, are given a buzzer and then pick your order up at the far right of the pub. The one feature I love of The Tap is the massive tree, which takes up a good portion of the pub's front.
The Tap
58 Mitchell Street, Darwin, Northern Territory
Tel: +61 8 8981 5521
website

Monsoons
This is the party bar around town. We are there early on a Saturday evening, and there are numerous tables adorned with balloons and booked for groups. We eventually find a table, as the night goes on, this place gets busy and loud.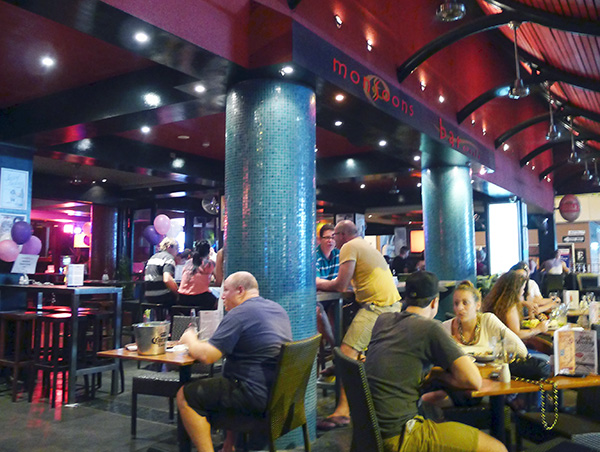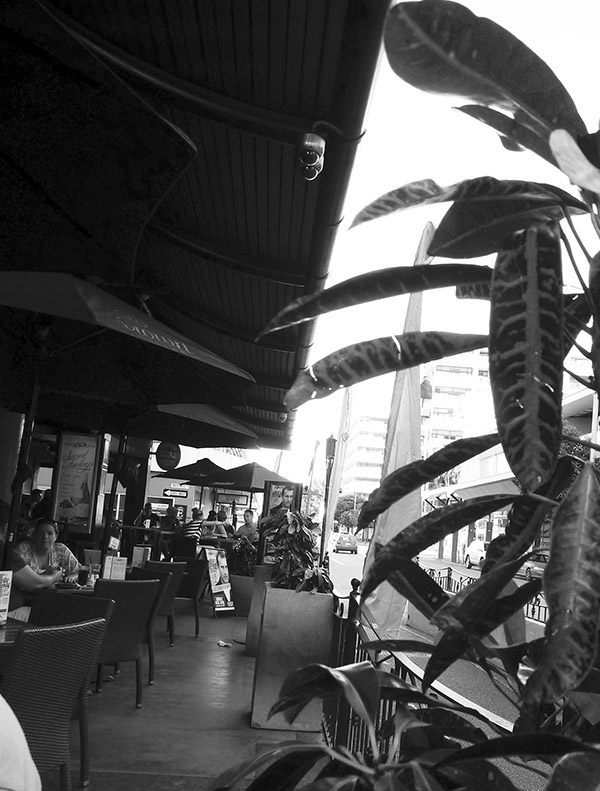 We were originally going to order a selection of tapas, which looked really appetising. Unfortunately this is only available on Friday nights. You order your meal at the bar, they give you a number and the food comes to you. Service is friendly and fast.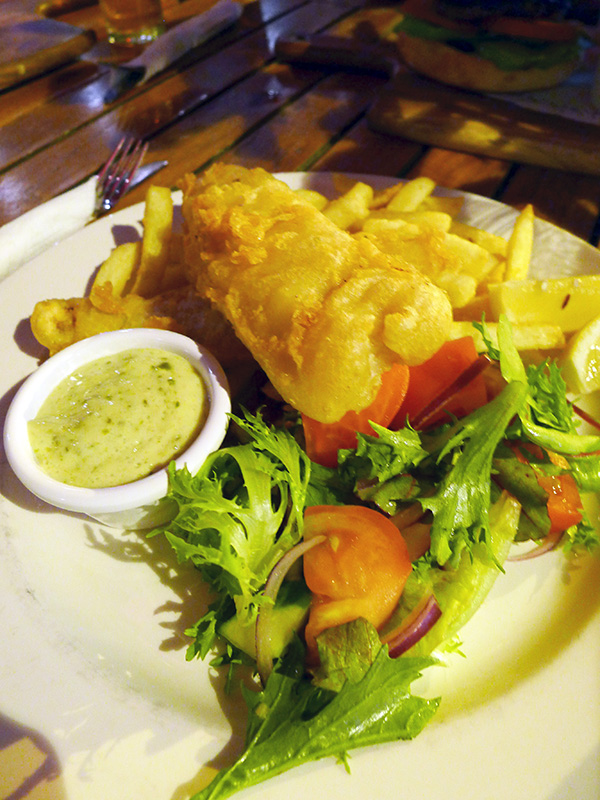 beer battered threadfin $21.00
I order beer battered fish and chips. The fish is local Threadfin, it reminds me a little of flathead, moist with large flakes. I had the option of having the Threadfin grilled as well. If you are up in the territory, you should try it. The chips are crisp and really quite good.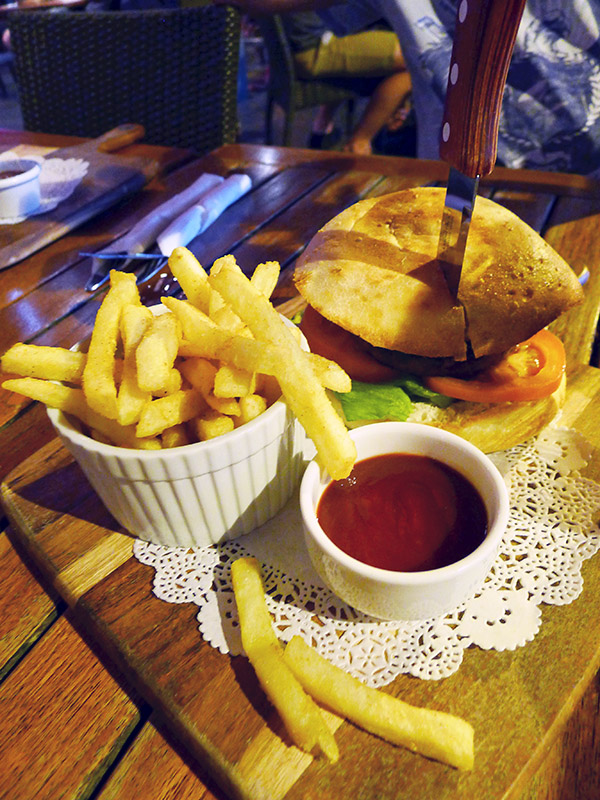 monsoon's gourmet beef burger $16.50
Mac goes for Monsoon's gourmet beef burger, wagyu patty with caramelized onions, tomato, BBQ sauce and rocket. There is a nice smoky flavour to the burger. The burger also comes with chips.
Monsoons
46 Mitchell Street, Darwin, Northern Territory
Tel: +61 8 8941 7171
Shenannigans
Before anyone emails me, they spell Shenannigans with two 'n's. Is there a town anywhere in the western world that doesn't have an Irish pub? Darwin is no exception to the invasion of the Irish.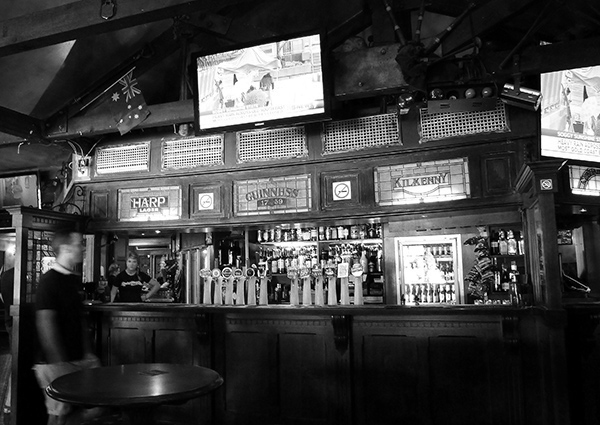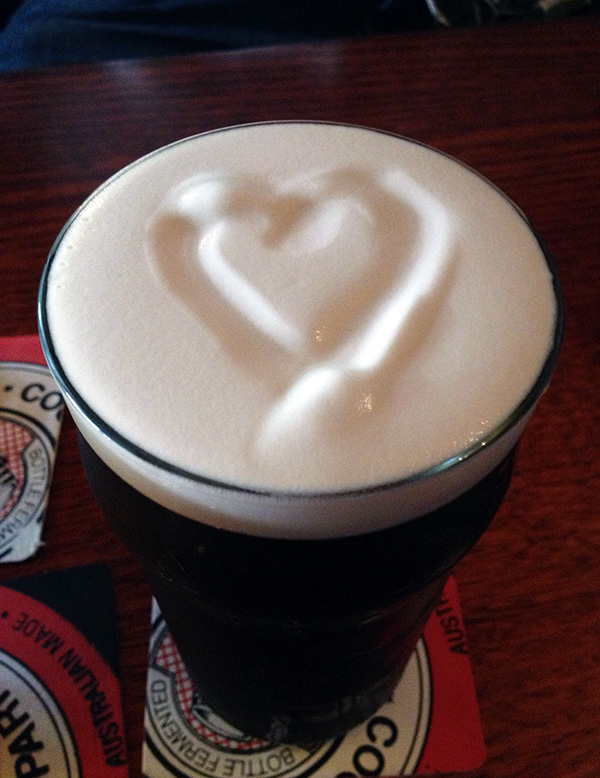 You can be sure of getting a decent Guinness here and cider on tap. They serve both lunch and dinner. We are after something to share and nibble. The garlic and herb bread is very basic, but happily scoffed to put the hunger rumbles to bed. The boys insist on order potato nachos. Not my first choice, but I'm on holidays and couldn't be bothered fighting with them about it.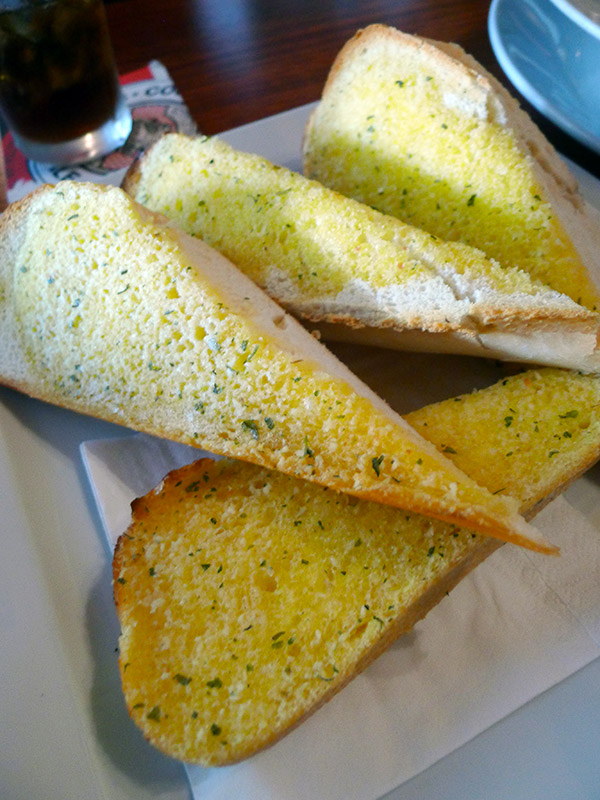 garlic & herb bread $7.00 (add cheese $2.00)
What a mess. The boys would beg to differ and say a very very tasty mess, if I have to call it that. Hot chips are covered in nachos toppings with an obscene amount of melted cheese, which stretches forever when pulling a chip out. If you are after something cheap to fill a couple of people up, this is the dish for you.
Shenannigans
69 Mitchell Street, Darwin, Northern Territory
Tel: +61 8 8981 2100
website