My favourite part of tomato season isn't the glut of lush vine ripened tomatoes available, no, not at all. It is easy access to green tomatoes. So I can create green tomato recipes.
This was the sole reason for my attempt at growing my own tomatoes a few years back. I don't stupidly try to do that anymore. Completely gave up. Bloody (more expletives including the one that starts with 'F') possums.
It seems they too were quite happy to eat the green tomatoes when they reached a certain size, the bastards. Now I head to the local farmers' markets and purchase as many non possum munched green tomatoes as my little heart desires.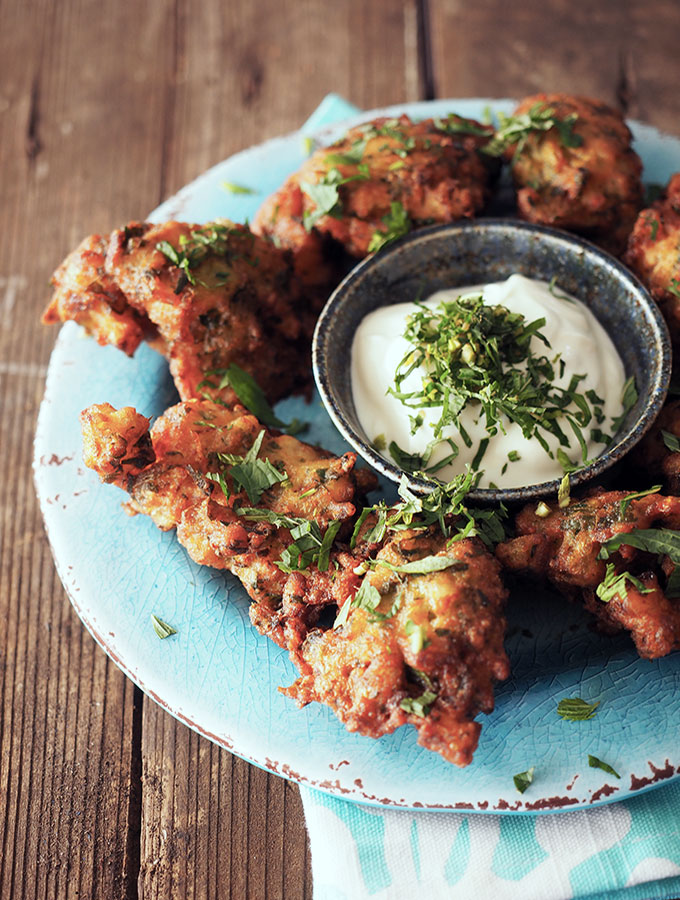 If you haven't eaten a green tomato dish, you are missing out on a true experience. Magic happens when they are cooked, they turn almost jam like in flavour. They haven't yet gained the acidity of their ripe red brothers. Therefore when cooked, they have a mellow flavour, sweetish, without the tang.
I quite happily slice a green tomato in to thick circles. Then dunk into some flour and egg. Then dunk again in fine polenta or breadcrumbs. It is then simply the case of frying them in some oil.
That recipe would have been a lovely simple one to share with you. But, I have quickly done so above, really not much to it. Instead I wanted to still keep it quite simple but with a little twist.
I am sure you have heard of domatokeftedes, tasty Greek tomato fritters. They were the inspiration for my green fritter babies. I had a recipe by Karen Martini, ripped from one of the Sunday magazines. Lovely recipe but the list of ingredients was a long as my arm. I culled that right down as you can see below.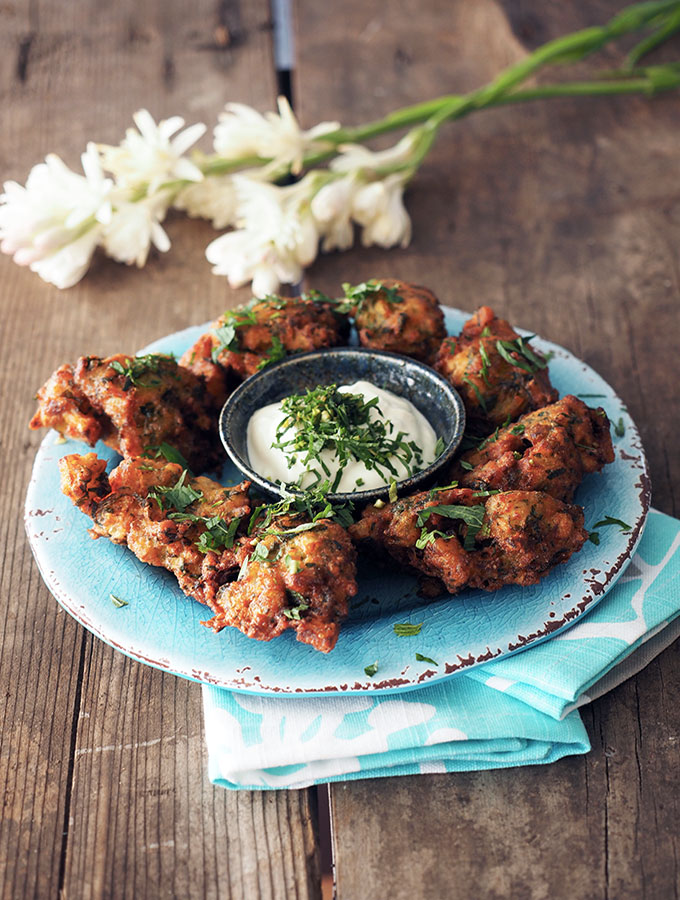 My recipe isn't a domatokeftedes recipe, but if you are after a really tasty and easy one, check out Peter's from Souvlaki for the Soul (recipe here). This recipe will get you on your way to red tomato fritter satisfaction.
But enough about red tomato fritters, let's get back to the green.
They are easy to prepare and have a minimal ingredient list. I served them simply with minted yoghurt. Can they be frozen if there are more than you can handle? No idea we (read Sara) scoffed the lot. I can advise that they last well in the fridge for a day or two, and reheat in the oven very well.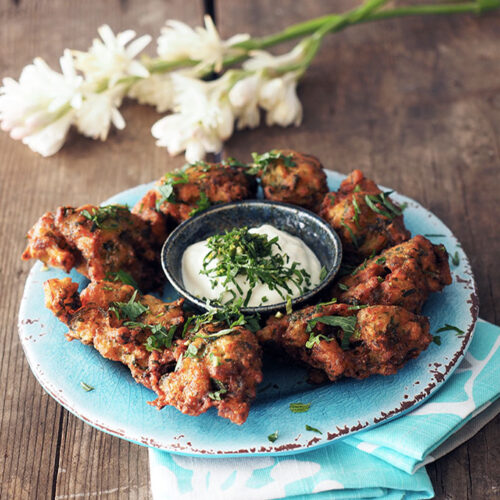 Fried Green Tomato Recipe. Fritters inspired by Greek domatokeftedes. Easy to make and easier to eat. A great entertaining recipe.
Ingredients
600

grams

green tomatoes

-

medium diced

1

small brown onion

-

finely diced

2

garlic cloves

-

minced

25

grams

parsley

-

finely chopped

15

grams

mint

-

finely chopped

1

egg

175

grams

self raising flour
Instructions
Place tomatoes, onion, garlic, parsley and mint into a medium sized bowl.

Mix through egg and then add sifted flour. Stir mixture well until completely combined. Leave to rest for 20 minutes.

In a large, deep non stick pan heat 8cm of oil until hot. Test with a small amount of batter to see if it sizzles.

Place tablespoon measure of mixture into the fry pan. Fry one side until golden and then turn over, cook the other side. Remove from pan and drain on paper towel. Repeat with the remainder of your mixture.

Serve immediately with lemon wedges and yoghurt with mint.
Nutrition
Calories:
150
kcal
|
Carbohydrates:
28
g
|
Protein:
6
g
|
Fat:
1
g
|
Cholesterol:
27
mg
|
Sodium:
28
mg
|
Potassium:
307
mg
|
Fiber:
2
g
|
Sugar:
4
g
|
Vitamin A:
1140
IU
|
Vitamin C:
31.4
mg
|
Calcium:
39
mg
|
Iron:
1.3
mg
DID YOU MAKE THIS RECIPE?
I do a happy dance when people let me know, tag me on Insgragram @bellyrumbles #bellyrumbles
Even if you don't make my green tomato fritter recipe, I really recommend picking up some green tomatoes while you can. Just one or two, to have a play with. A quick fry in the pan, and you are done. You don't even have to coat them, maybe even just give them a grill.
Have you ever cooked with green tomatoes? If you have what is you favourite way of doing so? I always love recipe inspiration.
Sara xxx
Don't miss one delicious recipe, restaurant review or travel adventure. Sign up to our weekly newsletter below to keep updated. There is also bonus content just for subscribers.