I'm positive that you will love this hazelnut sponge with Nutella cream as much as I do. I do love a sponge cake over any other. Light and fluffy, with cream of course. A sponge is not a sponge unless there is cream involved. Make it a hazelnut sponge and I am a very happy girl indeed.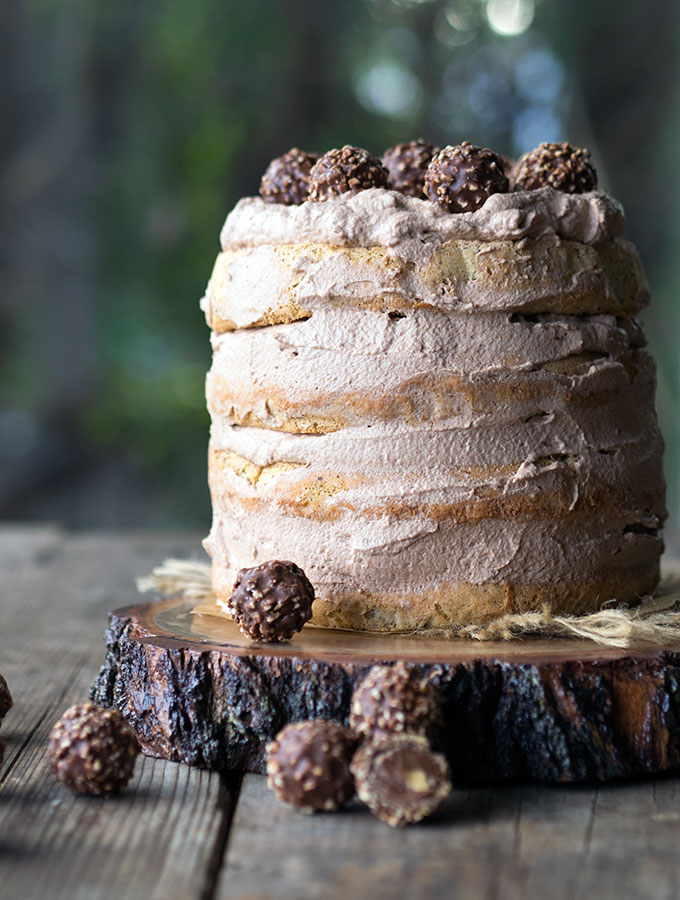 As much as I love hazelnut sponge, this hazelnut sponge with Nutella cream wasn't made for me. It was made for Josh's recent birthday. I promise my craving taste buds had nothing to do with the cake he received.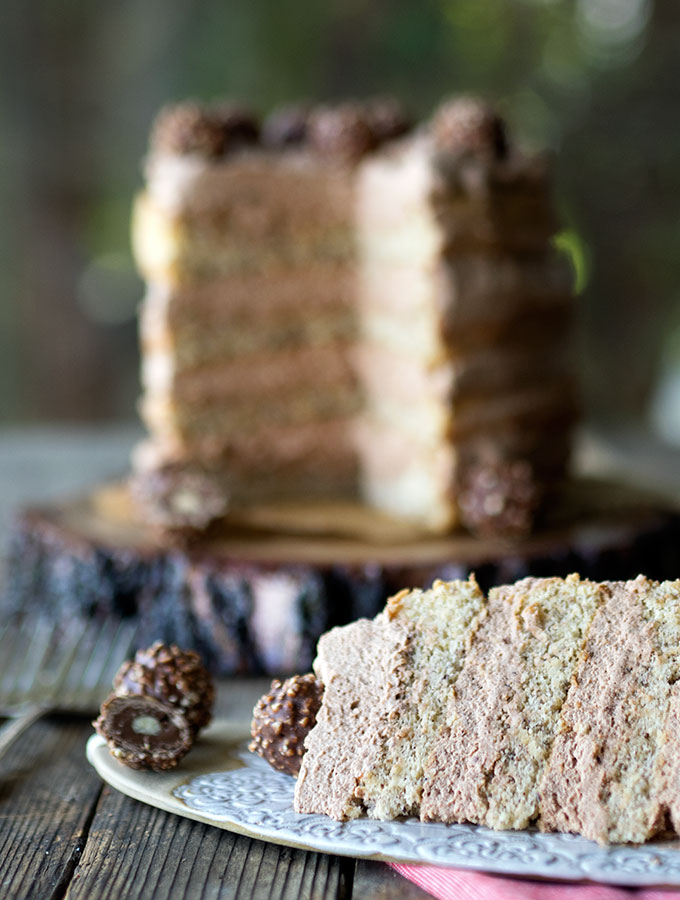 Originally I was going to make a Ferrero Rocher cake as Josh has a week spot for those particular chocolates. Then I realised I didn't have the time, and needed to make something rather quick, but still delicious and birthday worthy.
Ta da, the hazelnut sponge with Nutella cream birthday cake was created.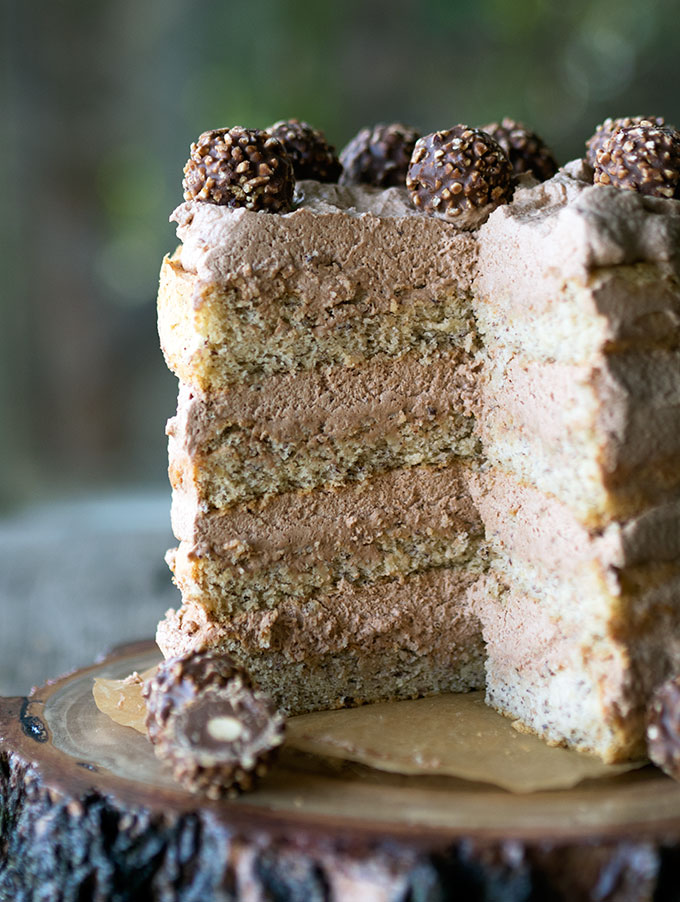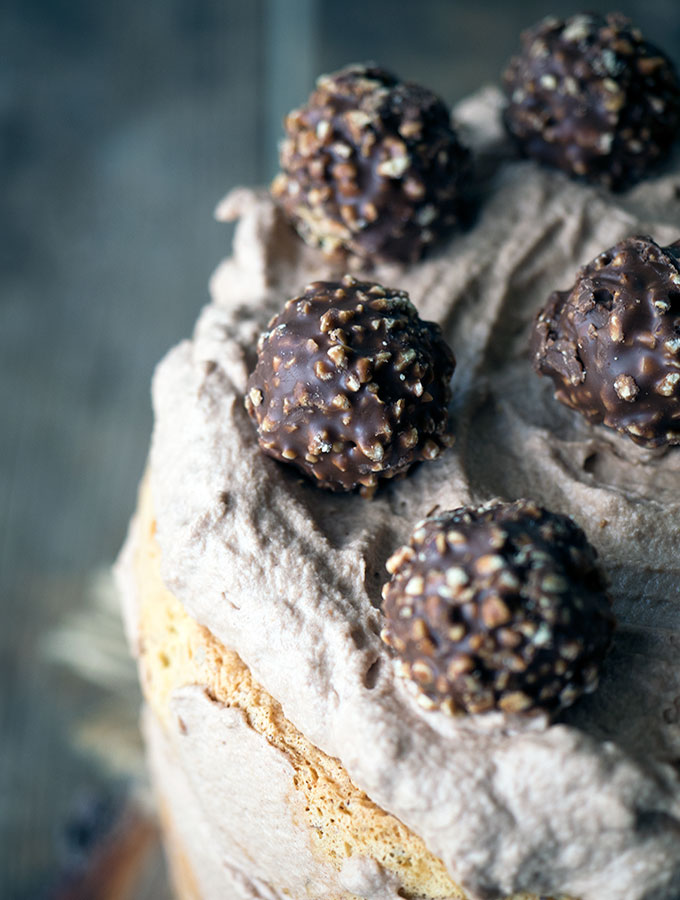 The hazelnut sponges are quite quick to make and only take 25 minutes in the oven. Being a sponge they cool down quite quickly too, which cuts down that waiting time for assembly of your cake.
Now let's get on to Nutella cream. After assembling the cake, I will admit Josh and I scavenged every last smear of cream out of the bowl into our mouths. It was practically clean before heading into the dishwasher.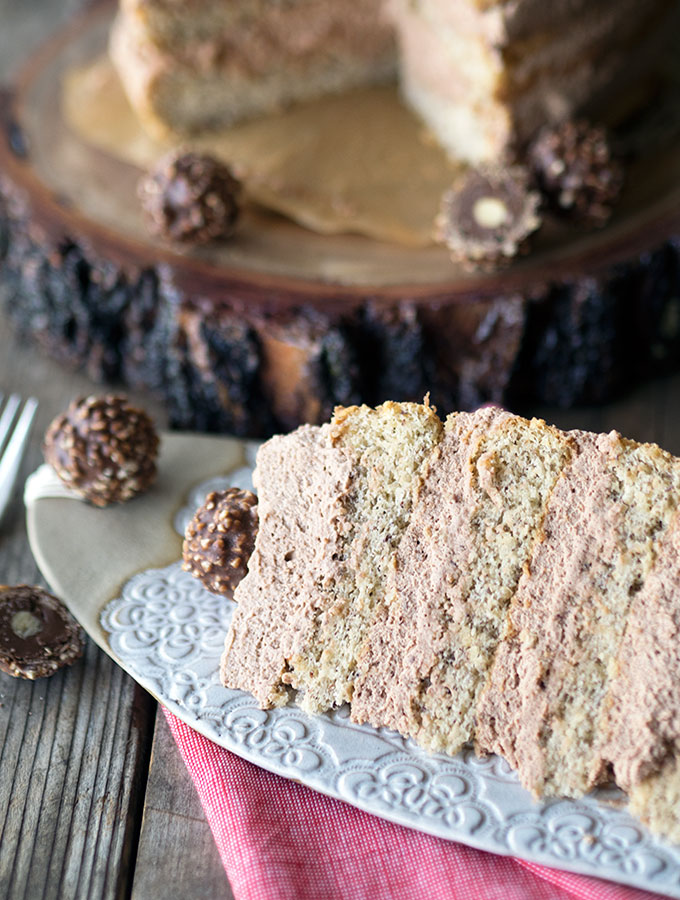 Warning: Nutella Cream Is Amazingly Tasty & Addictive!
If you wish to only make a two sponge hazelnut sponge with Nutella cream cake, half the ingredients needed for the Nutella cream.
You do need to leave yourself time for the cake to settle in the fridge before serving. If you attempt to skip this step you will find cream spurting out of the cake as you cut. The cream needs to chill and solidify slightly.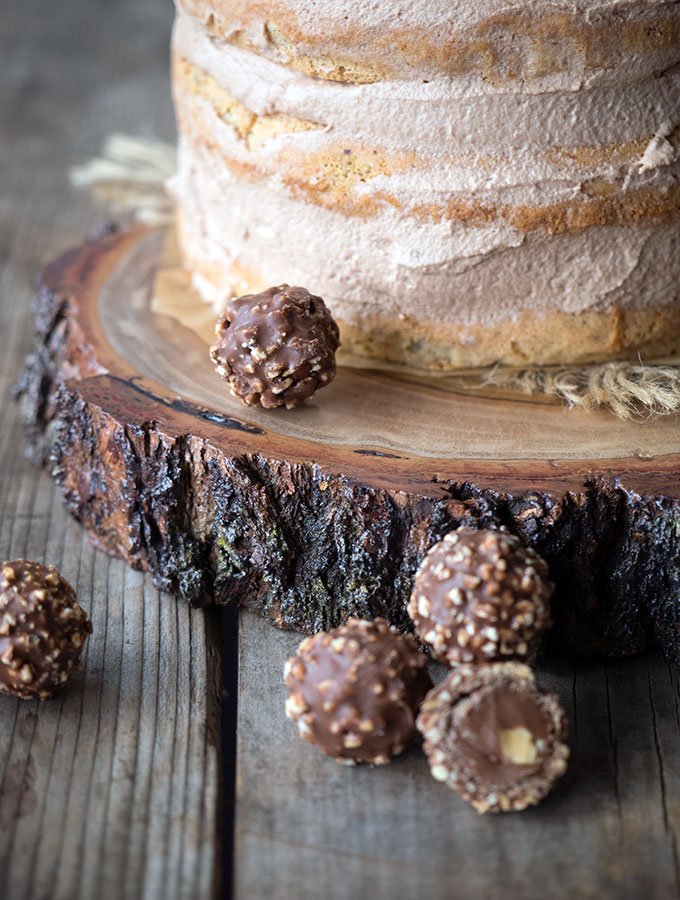 The quantity of Nutella we used in the cream makes for a nice mild flavour. If you are making this cake for a complete Nutella nutter, then you may like to make it a little stronger by adding 100g (½ cup) more Nutella.
It's probably not the sexiest cake out there, but it does have its charm.
How did it taste? The light as air hazelnut sponge with the Nutella kissed cream was a huge hit, completely delicious.
Sara xxx
Printable Recipe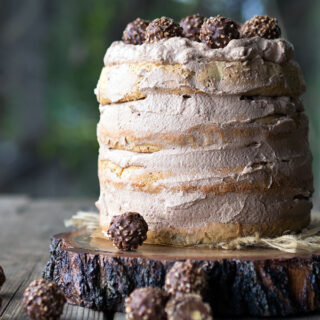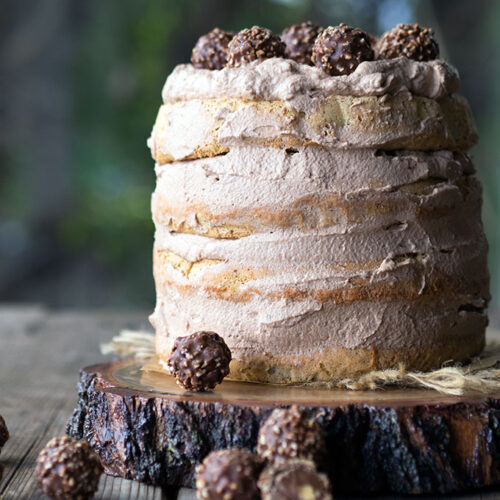 Hazelnut Sponge with Nutella Cream Birthday Cake
Hazelnut sponge with Nutella cream is a perfect flavour combination for a cake. Rather impressive and makes a killer birthday cake, easy to make too.
Ingredients
1st Set of Sponge Cakes
20

grams

1 heaped tablespoons butter

4

eggs separated

115

grams

(½ cup) caster sugar (superfine)

60

grams

(½ cup) self raising flour

75

grams

(⅔ cup) hazelnut meal (ground hazelnuts)
2nd Set of Sponge Cakes
20

grrams

1 heaped tablespoons butter

4

eggs separated

115

grams

(½ cup) caster sugar (superfine)

60

grams

(½ cup) self raising flour

75

grams

(⅔ cup) hazelnut meal (ground hazelnuts)
Nutella Cream
800

ml

cream

200

grams

(1 cup) Nutella

Ferrero Rocher or chocolate shards to decorate
Instructions
Important Note:

Do not try and make all four sponges as once, it will probably end up in disaster and you won't be happy. Sponges can be fickle creatures if you don't follow instructions, consider yourself warned.

Preheat oven 180°C (350°F).

Grease and line 2 x 18cm (7 inch) round cake tins.

In a small blow place butter with 2 tablespoon of boiling water, leave it to melt.

In a clean bowl beat egg whites using hand or stand mixer until soft peaks form. Continue to beat and gradually add sugar, a little at a time.

Once the mixture is thick and glossy beat in an egg yolk one at a time. Making sure the yolks have incorporated well before adding another.

Remove beaters/stand mixer and sift flour over the mixture along with hazelnut meal. Using a metal spoon fold through the mixture.

Add melted butter and water mixture and fold through the sponge mixture.

Divide batter between the two cake tins, even out the top with a spoon and place on the middle shelf in your oven. Bake for 25 minutes or until a skewer comes out clean when inserted into the middle of the sponge.

Leave in the tin for 5 minutes, and then remove from the tin to cool on a wire rack.

Repeat this process for the other two hazelnut sponges.

In a large bowl place cream and beat with either hand or stand mixer until thickened. Add Nutella and continue to beat until whipped and Nutella has completely incorporated into the cream.

To assemble the cake spread the bottom sponge with Nutella cream and place the next layer on top, continue to do this with the remaining sponges and then spread more Nutella cream over the top. Smear some of the cream around the sides of the cake for the naked look.

Top cake with Ferrero Rocher or chocolate shards.

Place cake in fridge to firm the cream up for at least 30 minutes before serving.
Measurement Notes
All measurements are Australian metric standard. All measures are level, and cups are lightly packed unless specified. 1 teaspoon = 5ml / 1 tablespoon = 20mls / 1 cup = 250ml /4 teaspoons = 1 tablespoon.
NUTRITIONAL INFORMATION
The recipe's nutritional information is an approximation based on an online calculator. It is meant solely for reference purposes. If you're looking for precise details, be sure to double-check with your own research.
Did You Make This Recipe?
I do a happy dance when people share how they went. Tag me on Instagram or Twitter @bellyrumbles & #bellyrumbles