What are Ikea's Swedish Meatballs like? A review of Ikea's Swedish meatballs, are they worth the hype for a quick and easy meal at home?
IKEA Tempe opened with a bang a couple of weeks ago, floods of visitors, free meatballs and traffic jams.
I decided to drop in mid afternoon this week with the hope that everyone was back in the office post lunch or picking up the kids from school. My plan was a winner. I avoided successfully the masses of people and parked right near the front door.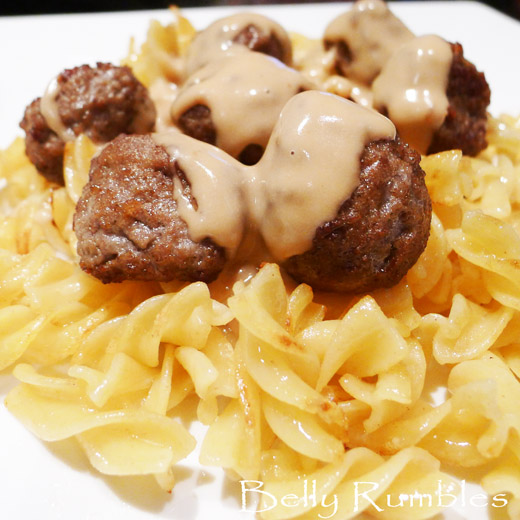 As much as IKEA wanted to bestow their flat pack love on me, that wasn't the purpose of my visit. I did everything to stay on track for my task at hand. I did avoid purchasing a single flat pack item, but purchases I did make.
I picked up some lovely blue, aqua and green drinking glasses, a couple of packs of much needed coat hangers, and this funky circle creation to hold my scarves in the wardrobe. Again, making note they were all not flat pack items.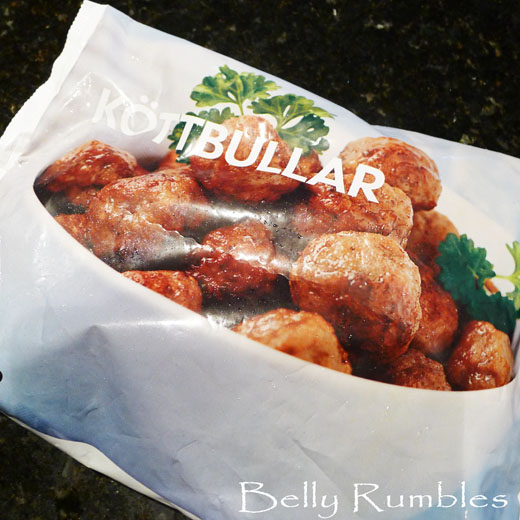 IKEA Swedish meatballs (Köttbullar), 1kg pack $9.99
After checking out Ikea I headed to their food section. Not located in the main shopping area but near the registers and their cafe. The amount of Swedish food items on offer is quite impressive.
I ended up purchasing all sorts of bought all sorts of edible goodies. I brought home biscuits, a frozen chocolate torte, mustard, horseradish and frozen cinnamon buns (more than one type). Plus a packet of the much talked about Swedish meatballs. I also picked up a packed of Graddsås, a creamy sauce mix advertised as an accompaniment for Ikea's Swedish Meatballs.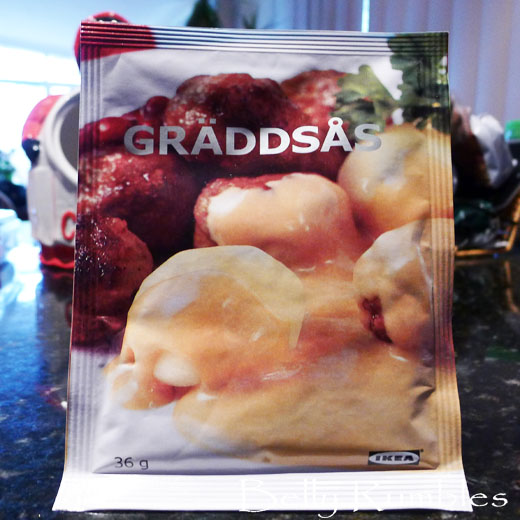 IKEA Graddås sauce mix, serves 4 $1.79
After hearing praises for Ikea's Swedish Meatballs I now had some of mine to road test. I don't want to be Ms Negative, but how good can a frozen premade meatball be?
Eventually we found out on a night I didn't feel like cooking. I dragged (sense my enthusiasm) Ikea's Swedish Meatballs out of the freezer for dinner. Dinner preparation was a very easy task. A simple case of placing the meatballs on a tray in the oven to cook. They were ready to serve after baking in the oven at 180 deg C for 20 minutes.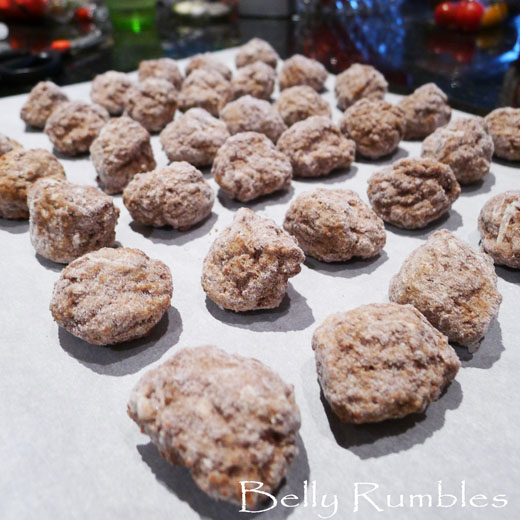 Frozen meatballs ready for the oven
I decided to panfry some cooked noodles with onion and butter to have with them. This is probably not the healthiest of dinners, but it was pure comfort food. Exactly what I felt like on this particular evening.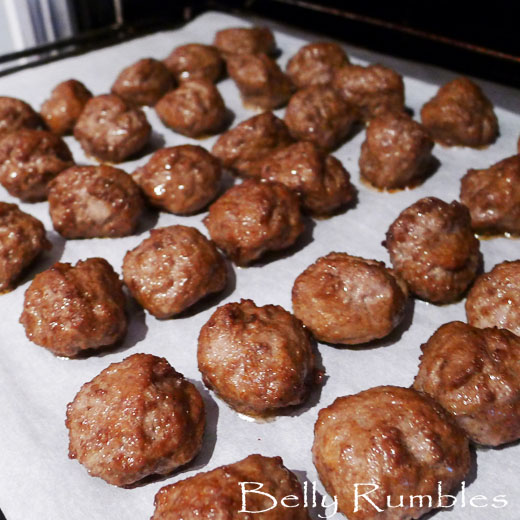 Meatballs after 20 minutes cooking
The Graddsås sauce was also extremely easy to prepare. All I had to do was boil some water and add some fresh cream. Then the powdered sauce mix was whisked in over head. It thickened very quick and was ready in no time at all.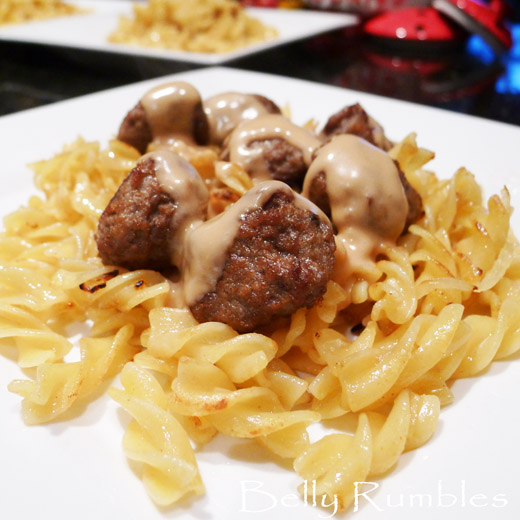 What are Ikea's Swedish Meatballs Like?
Not expecting much at all, I was pleasantly surprised how good they were! The meat of the balls is a very fine texture and the flavour is surprisingly good. They would be perfect heated up for quick and easy finger food.
The Graddsås, which I thought would have a chemical unnatural taste didn't. That surprised me the most as I generally don't like packet sauces. It was very much like a creamy gravy. I believe adding your own fresh cream to the mix makes all the difference in the success of this sauce.
Would I buy them again? Yes, I would! It was a cheap, quick and tasty meal.
I would love to know if you have a quick and easy frozen meal hidden in your freezer? One that you whip out when you don't feel like cooking.
Sara xxx
Become a subscriber and don't miss a single delicious recipe, restaurant review or travel adventure.
More Product Road Test Reading
Aldi Degustation by Teage Ezard - how does Aldi produce stack up?
Is There Chicken in Your Store Bought Chicken Stock?
Frozen vs Homemade Mashed Potato - which one is the winner
The Best Frozen Pepperoni Pizza in Australia - the result will surprise you