Life should be easy, and my passionfruit curd fairy cakes are the perfect example of that. These fairy cakes were made from the mouth-watering passionfruit curd I shared with you a little while back.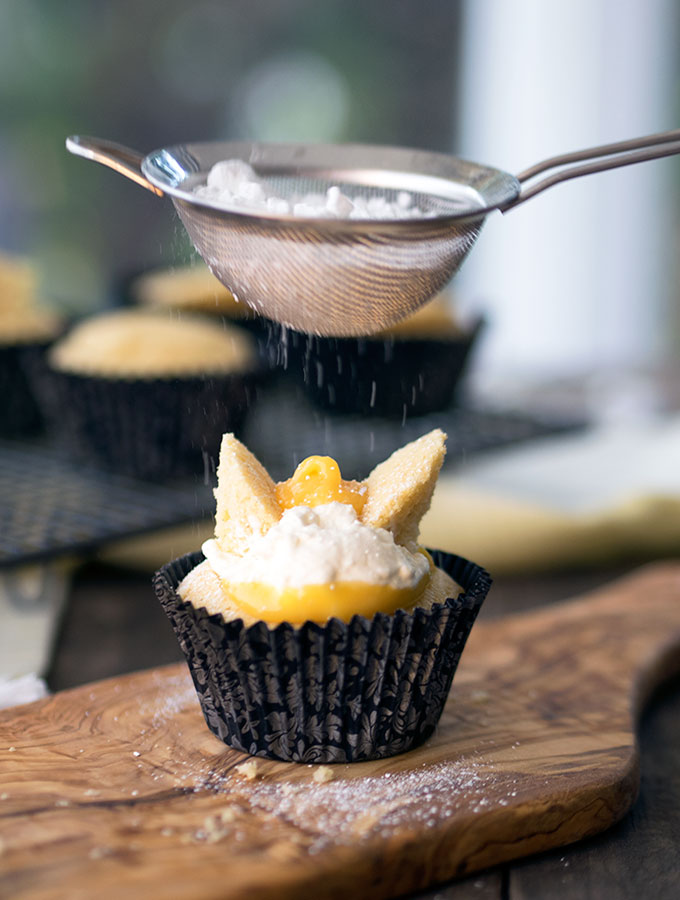 These passionfruit curd fairy cakes are pretty, fool proof and safe to make. I adore how they taste. There is the tang of the passionfruit curd accompanied with fresh cream and light as air cup cakes. A winning combination.
Of course if you don't have any passionfruit curd lurking around in your fridge, you could use strawberry jam, lemon curd, or even Nutella.
You can find the recipe for the passionfruit curd here.
The cup cake recipe is the same one that I used for my iced side down cup cakes, and you can find it here.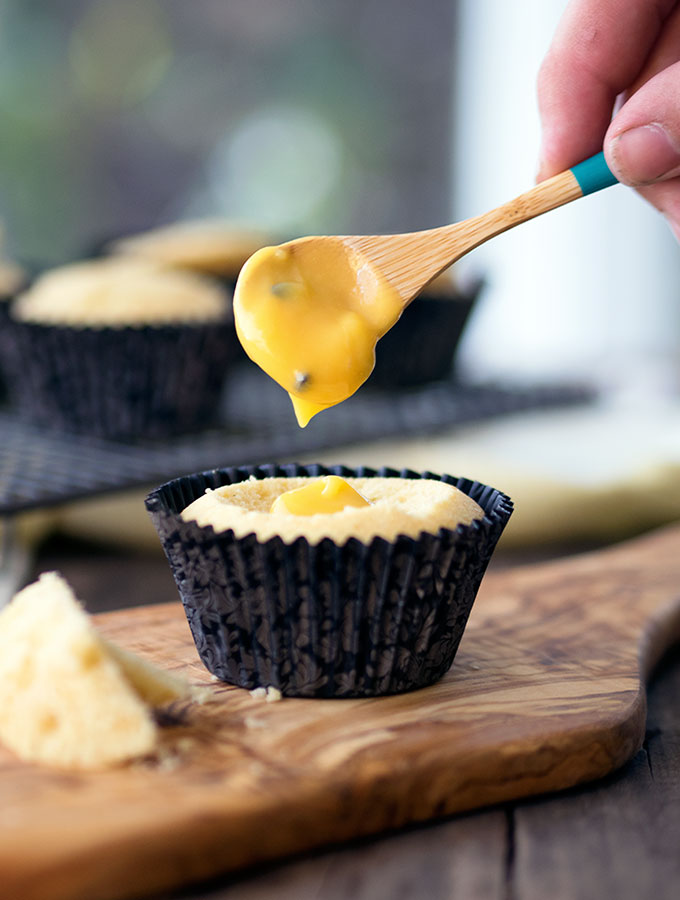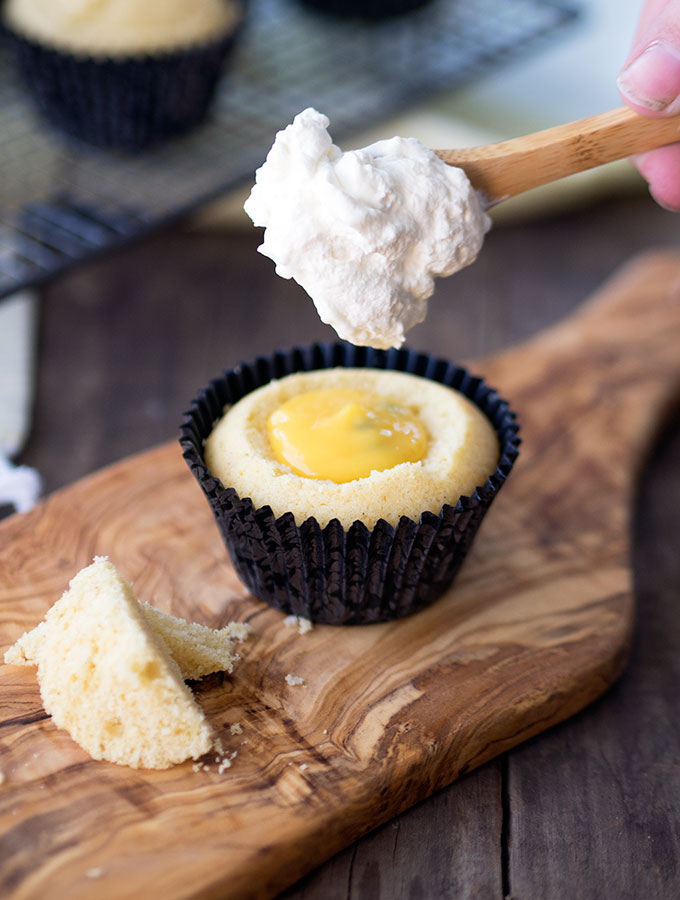 Then to make your passionfruit curd fairy cakes it is as simple as cutting a whole in the top, filling the cakes with cream and curd. Then cut the piece you cut from the top in half, and pop it back on top of the filling. A simple dust of icing sugar to pretty them all up.
Sara xxx