Queen Street Eatery is located on the main strip of Berry. Offering casual dining with French influence in a very chic, light-filled restaurant.
Oh Berry how you've changed. I was in shock when we arrived. We drove straight into town.
There wasn't the usual bumper to bumper traffic. The snaking crawl of cars trying to make their way into and then through town to head further South. Best of all no earthquake rumbling from B double trucks or any large vehicles for that matter.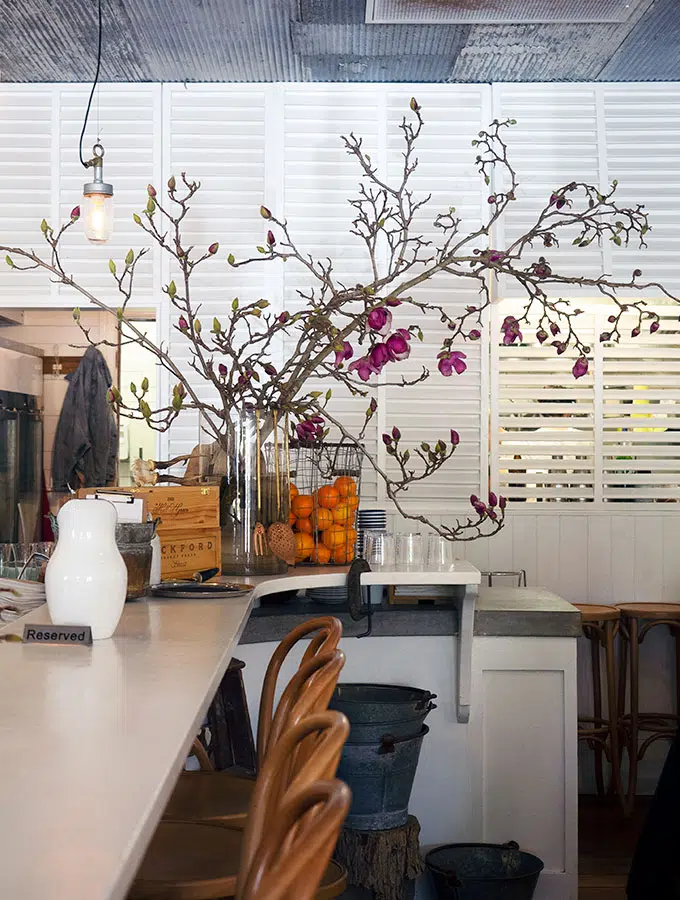 The highway bypass has been completed and now Berry is home to local traffic and those visiting this quaint little town.
With the change in traffic flow has come a change to the town. Pavement seating has been introduced by a number of establishments and there are new shops and eateries opening. One of those being Queen Street Eatery.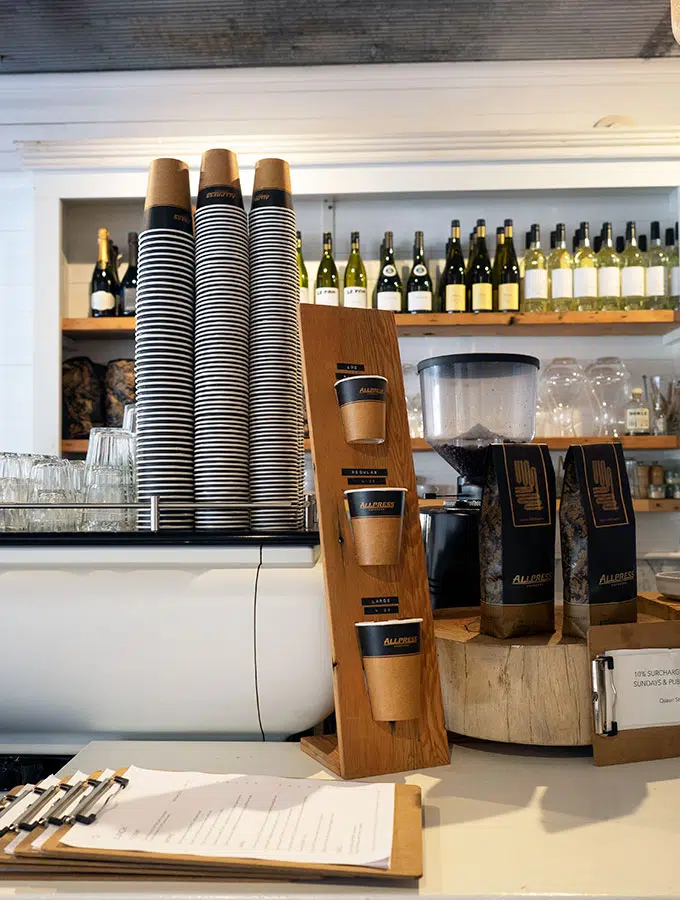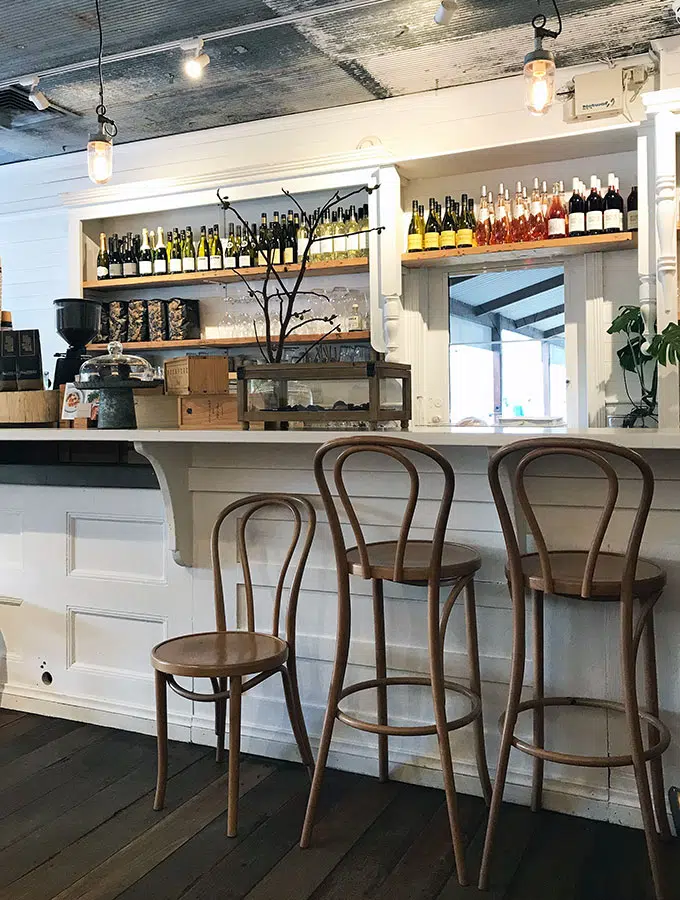 Queen Street Eatery is a chic little restaurant at the Southern end of Queen Street. Both the menu and the white and timber decor, are designed to whisk you away to a little brasserie in France. And from the heart of the Shoalhaven they manage to do so.
Mum and daughter team, Louise and Bec are clever little cookies. While a vast majority of dining establishments in the area are more "mod oz", they have filled a gap in the local feeding people game. They offer smart casual French cuisine in a smart casual environment with a wine bar.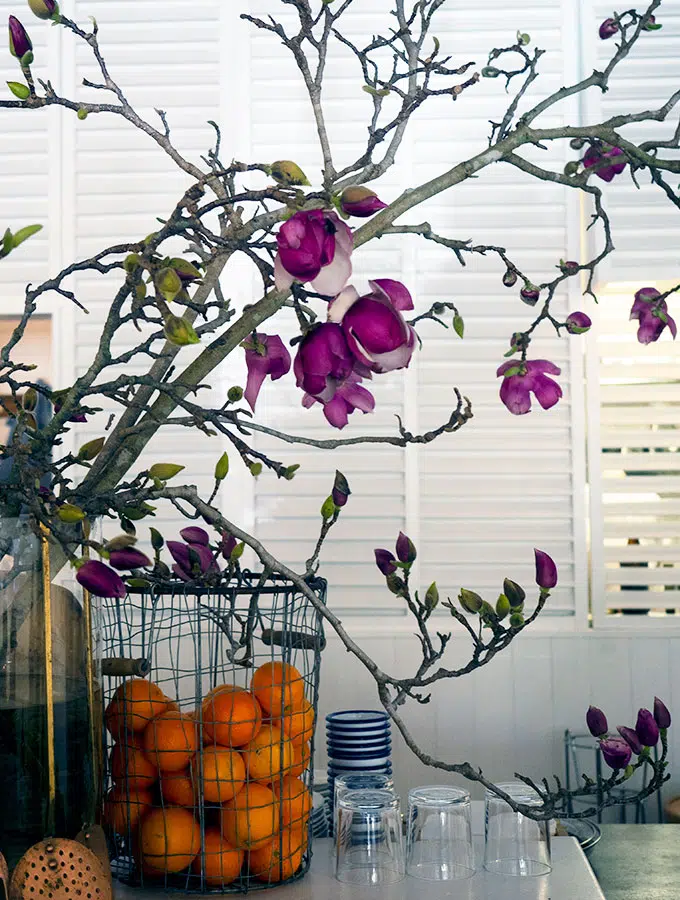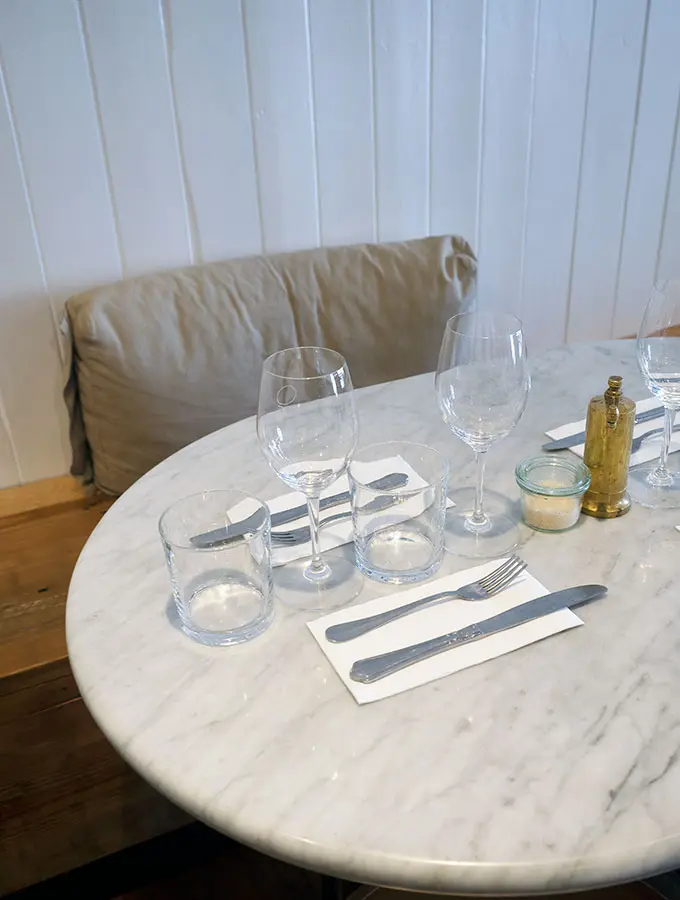 You feel at home here, whether it is breakfast, lunch or dinner. If you are out for a romantic dinner for two, a celebratory meal, catch up with friends or dining out with the kids. It is a space that caters for all. They even offer a bar menu for those wanting a glass of wine and a snack. Bec tells me the locals are yet to embrace sitting at the bar, but give them time.
I visit for lunch on a chilly Sunday afternoon. There is a group of us and we settle in on a couple of marble tables that line one side of the eatery. The choice is to plonk down on the bench seat that has soft pillows to snuggle your butt into or a chair. I go for the snuggle zone.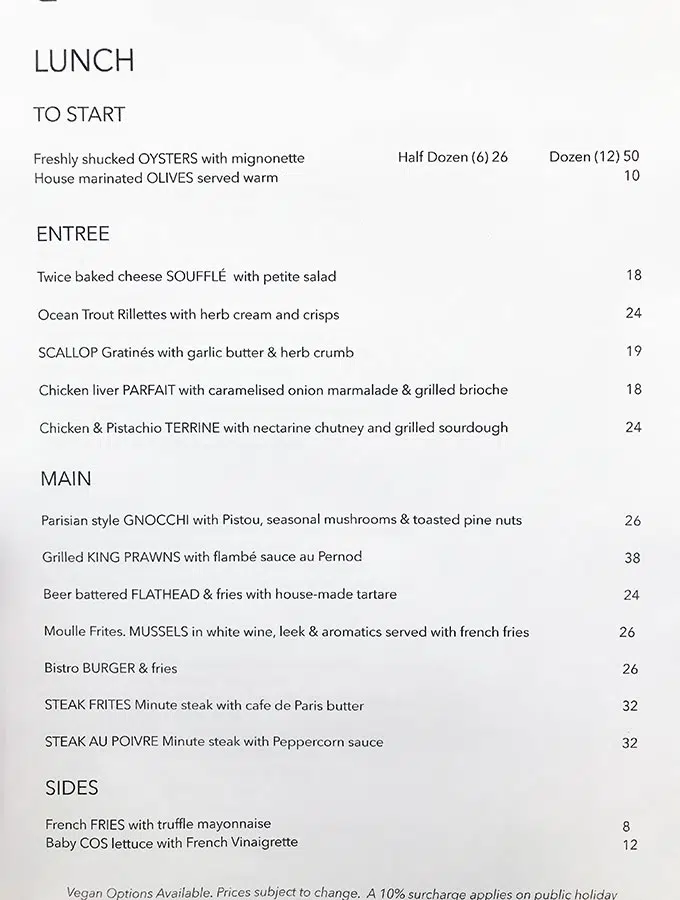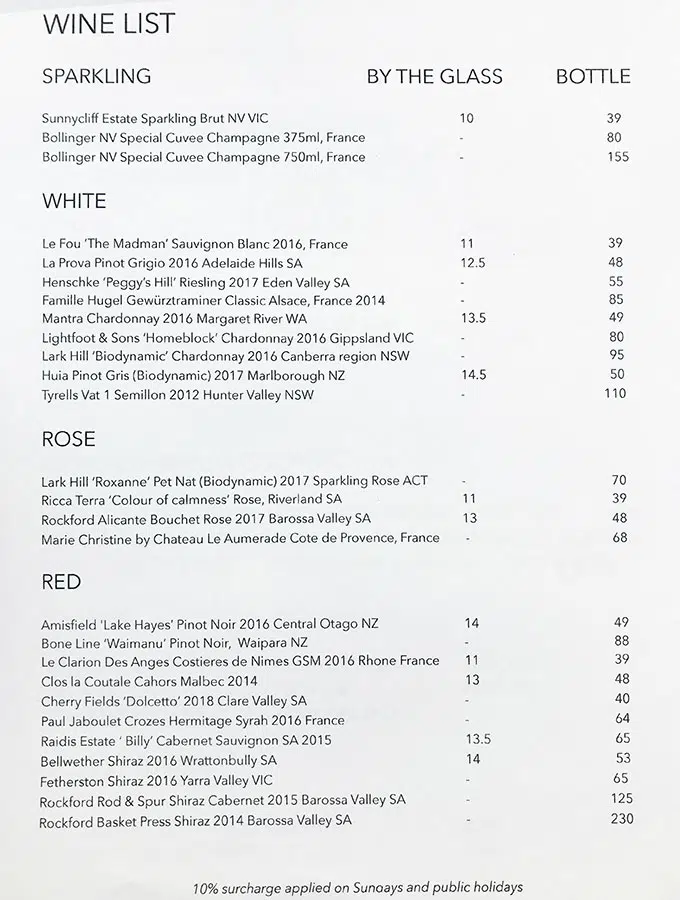 The menu is a manageable size for lunch with enough variety to satisfy most. I personally like to see a well thought out smaller menu than one with too many offerings.
It is sad to see that there aren't any local wines gracing the wine list. Over the years the Shoalhaven area has become a surprising player in the NSW wine scene. There may not be any local wines, but plenty of Australian wines to choose from with a couple from France and New Zealand.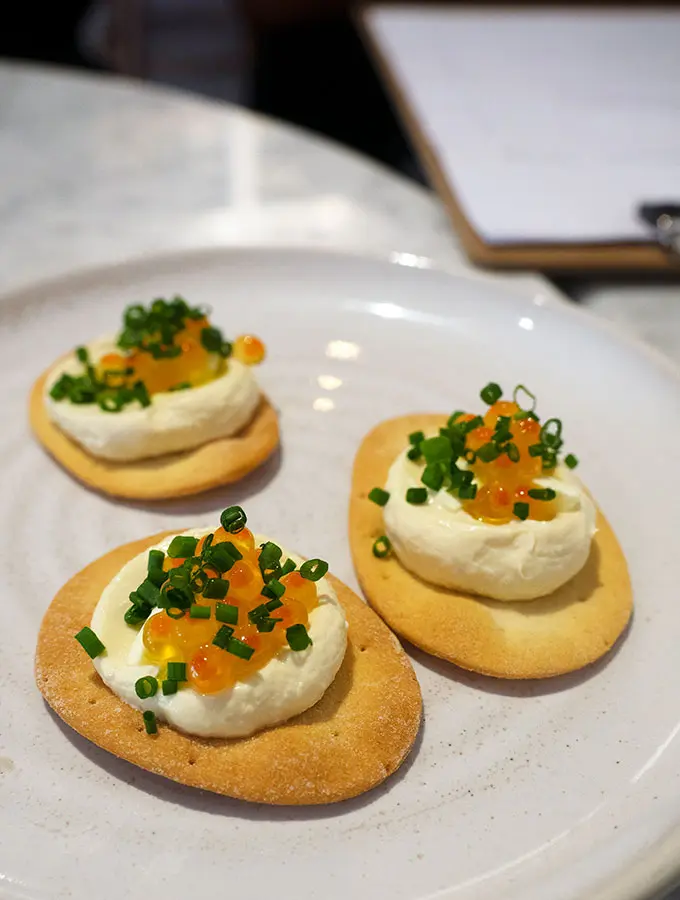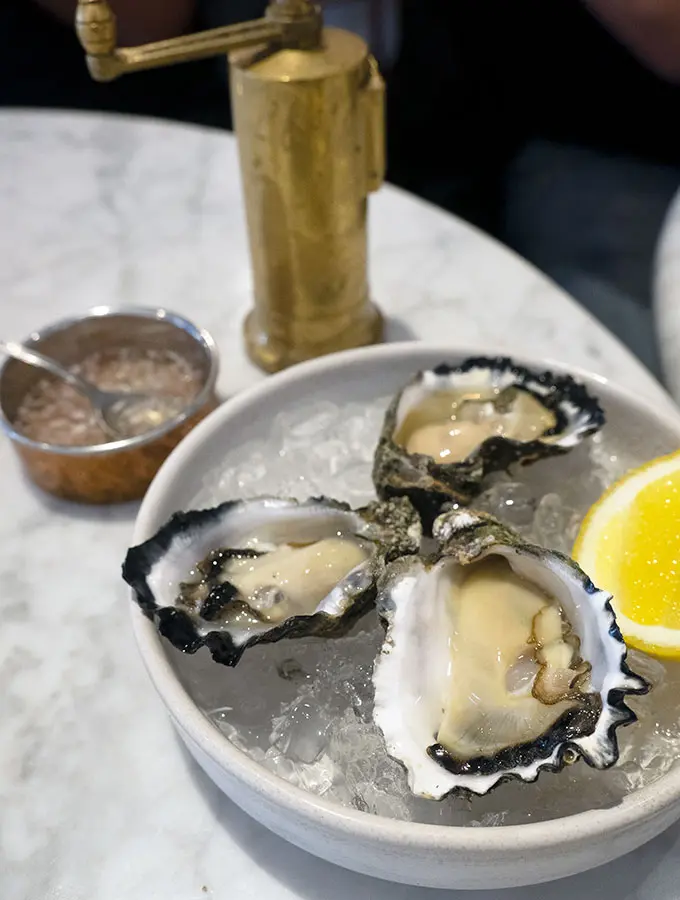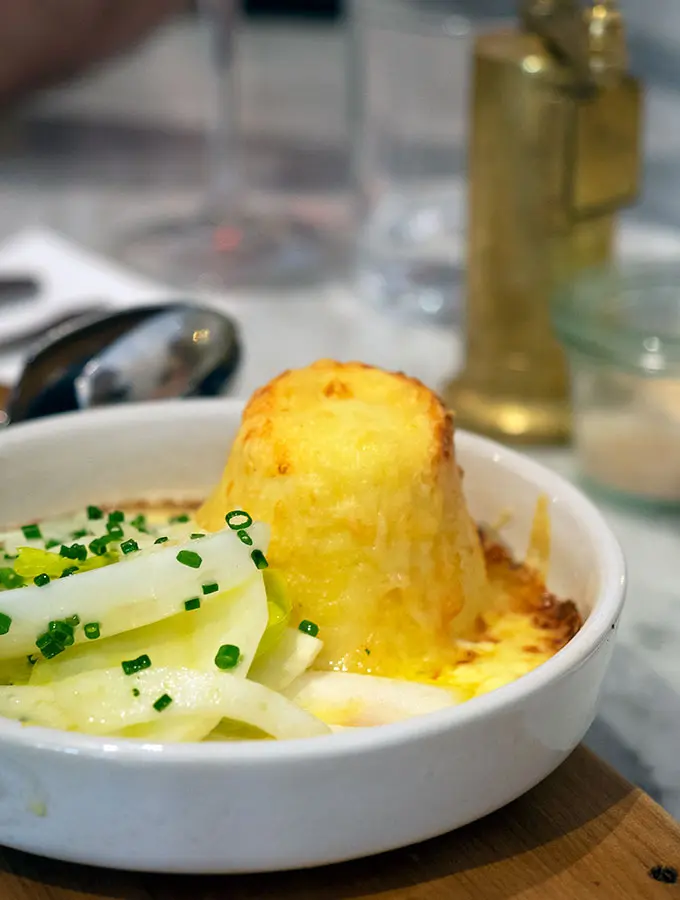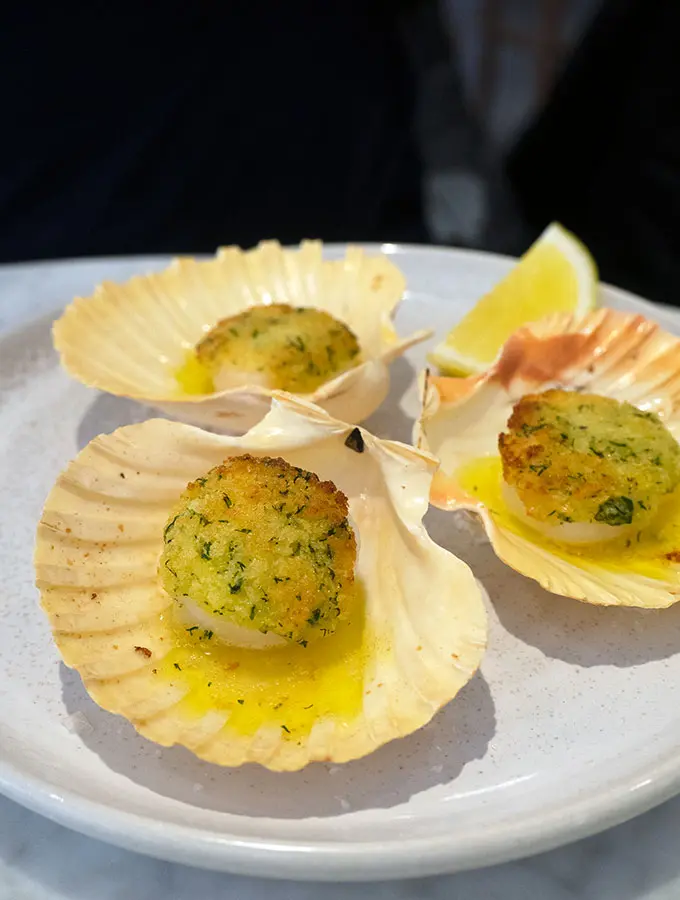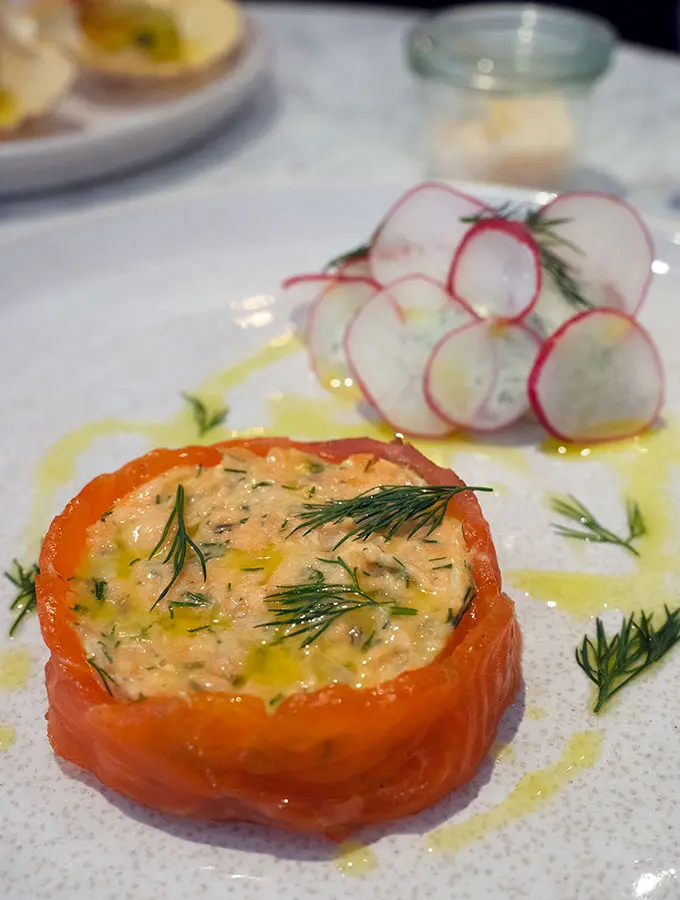 To start an amuse bouche makes its way from the kitchen of whipped trout roe topped with cod caviar on a cracker.; We also sample some Sydney Rock Oysters from Narooma.

There are five entrees to choose from to start a lazy Sunday lunch. Three from the selection above. Twice baked soufflé with a petite salad ($18), scallop gratinés with garlic butter & herb crumb ($19) and ocean trout rillettes with herb cream and crisps ($24).
My choice was the ocean trout rillettes which were wrapped in thick slices of ocean trout. Sprinkled with dill and to the side was a large scoop of herb cream covered in thin slices of radish. This was served with large wafer thin croutons. A generous and delicious serving.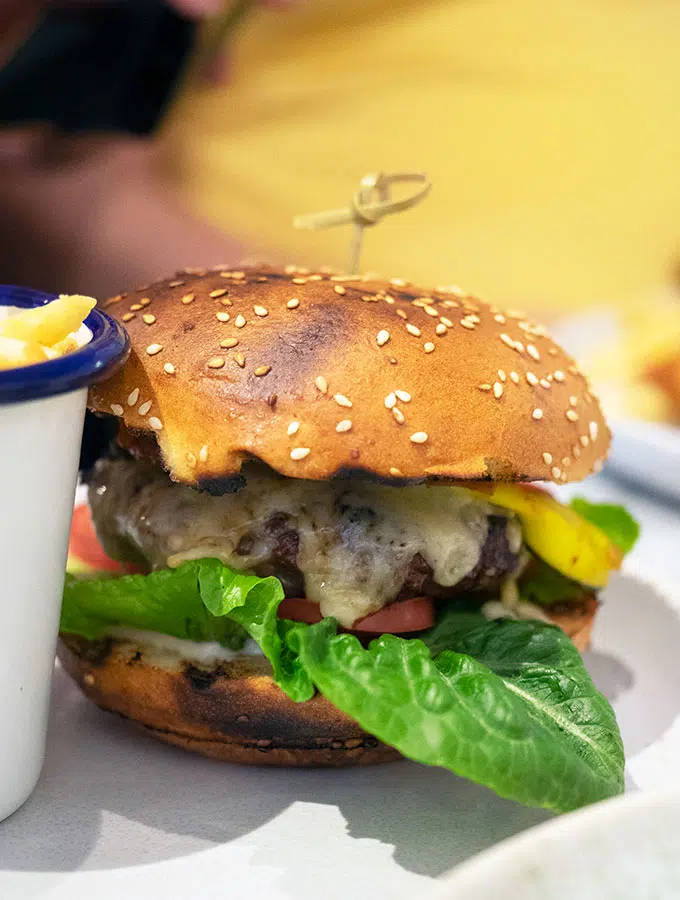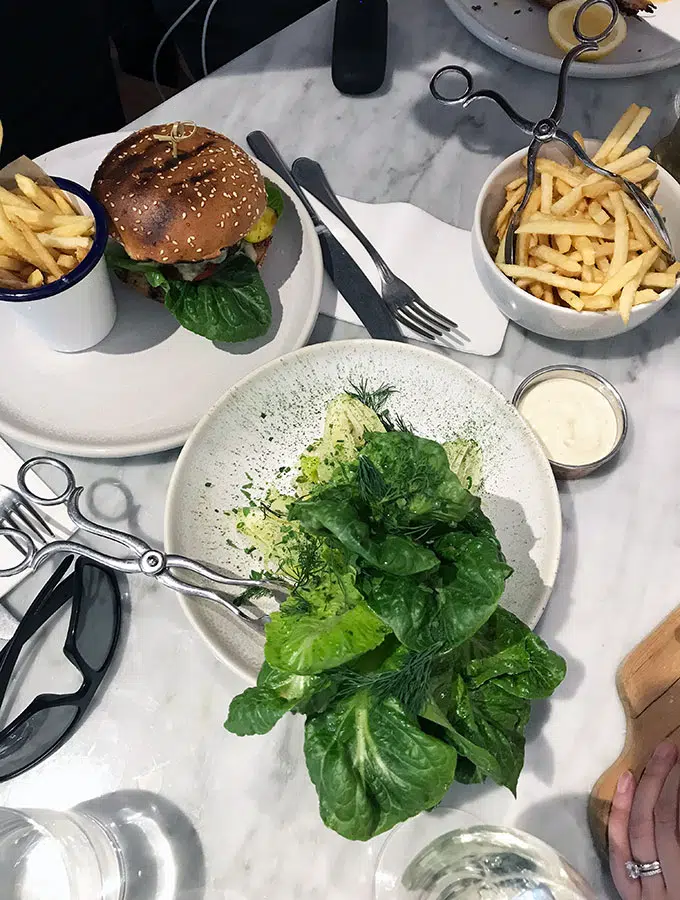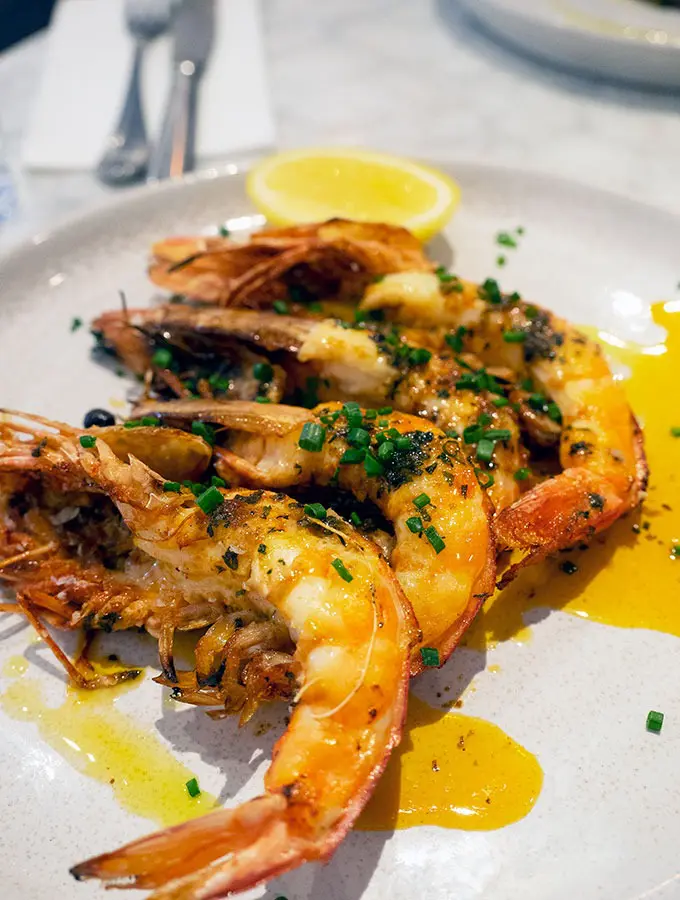 We managed to order five of the seven lunch main courses on offer. Above are the bistro burger & fries ($26) and grilled king prawns with flambé sauce au Pernod ($38).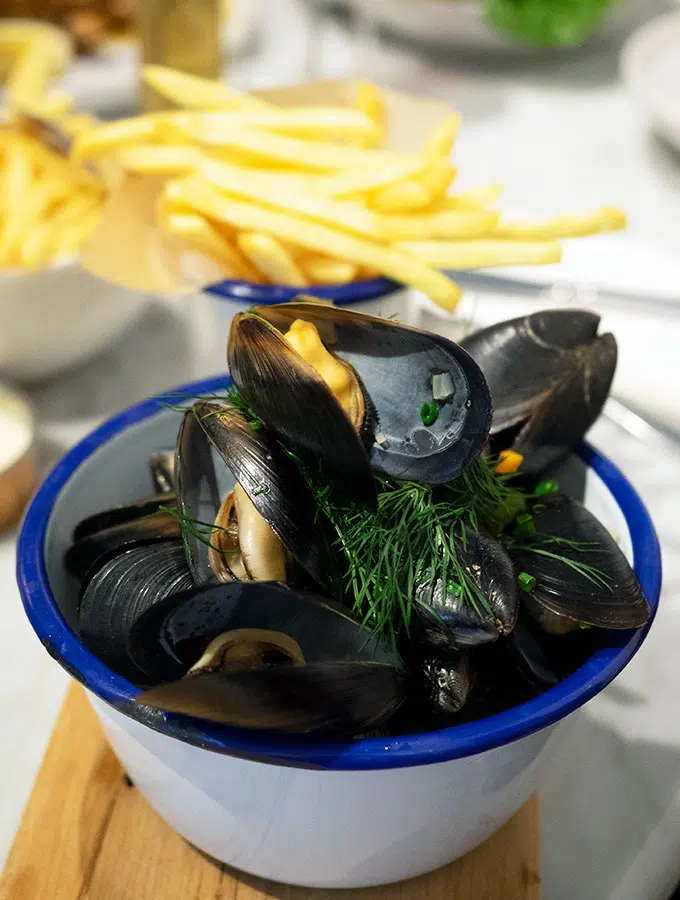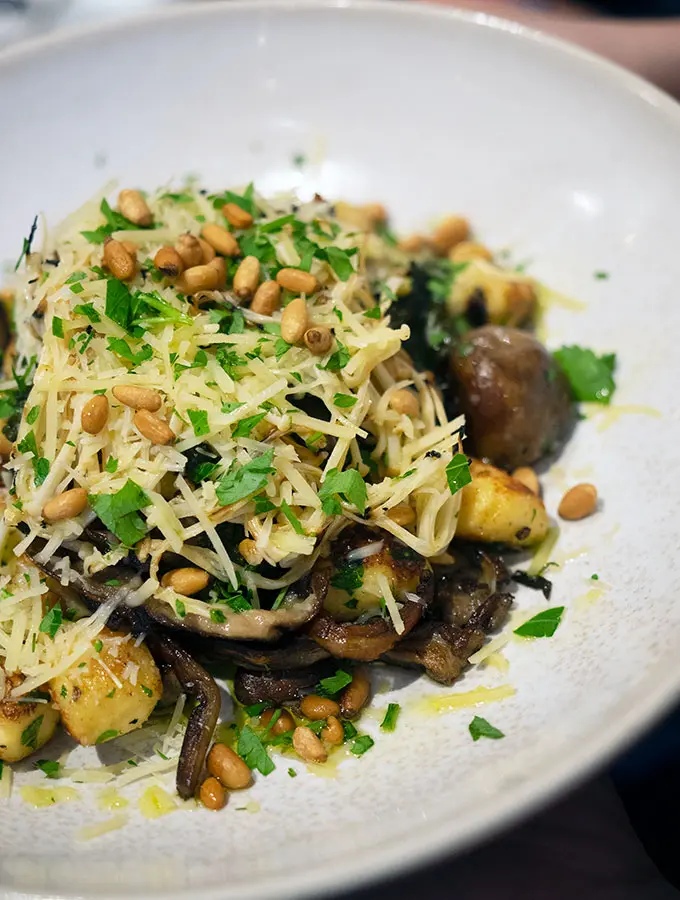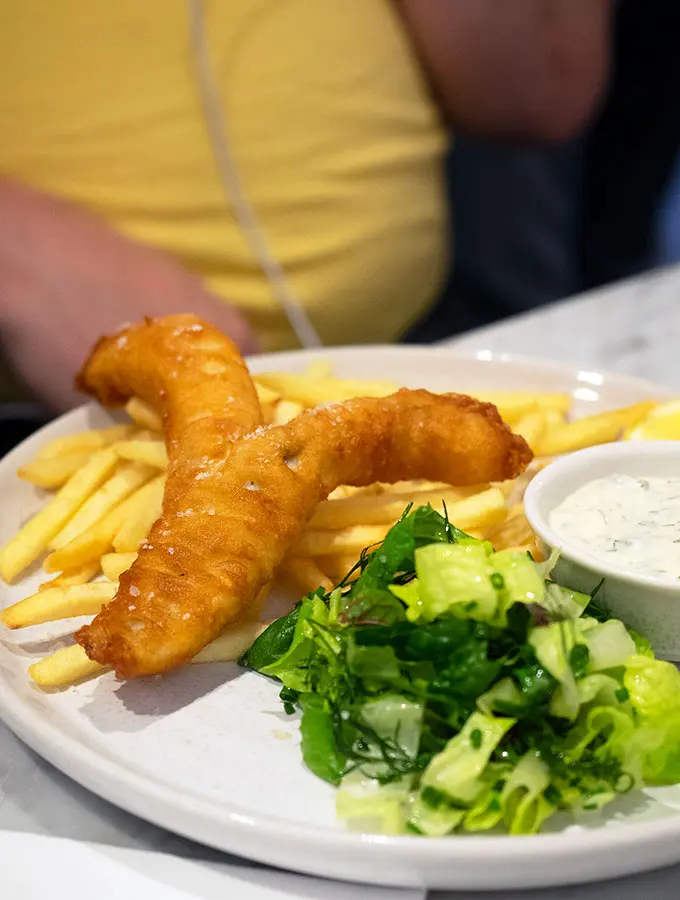 Mussels in white wine, leek & aromatics served with french fries ($26), Parisian style gnocchi with pistou, seasonal mushrooms & toasted pine nuts ($26), and beer battered flathead & fries with housemade tartare ($24).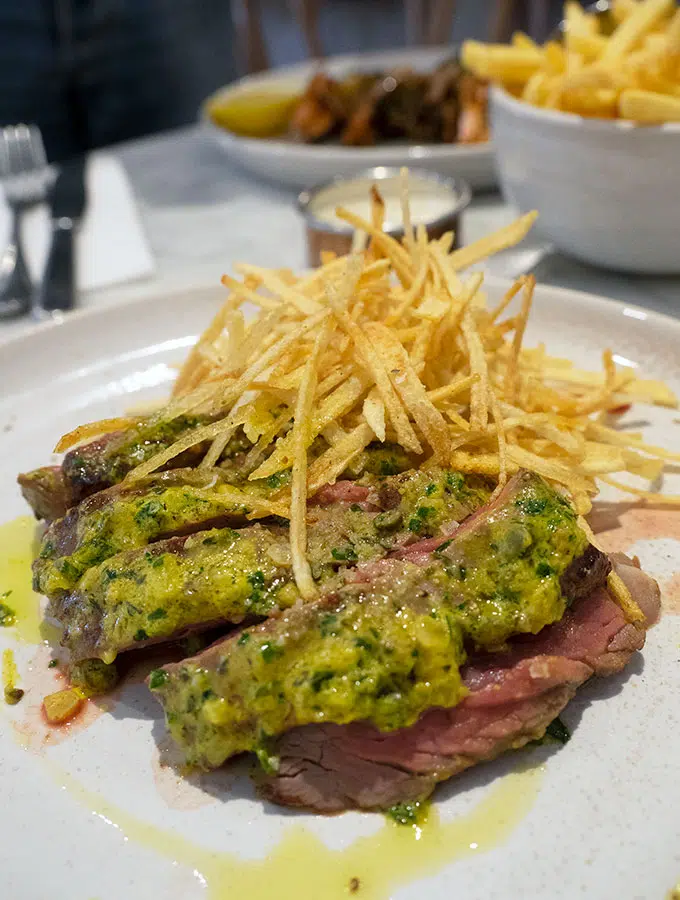 I did something out of my ordinary and ordered a steak. The reason is that steak frites is a classic French brasserie dish. The steak frites ($32) was a medium rare cooked minute steak with cafe de Paris butter and crisp fries, which resembled crisps (chips). The steak was perfectly cooked and the Paris butter moreish.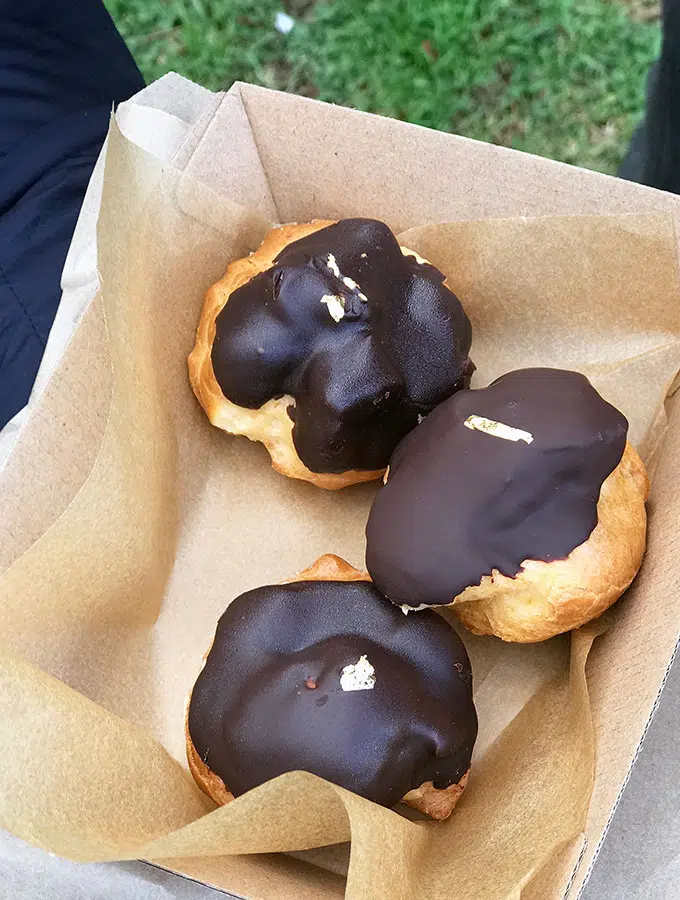 Not only do they have coffee to go, but you can grab a sweet treat too. We grabbed some profiteroles for the drive back to Sydney. I don't think they made it as far as the freeway!
If heading to Berry for the day or staying in the Shoalhaven region for a longer period I highly recommend a visit to Queen Street Eatery. Do make a booking as they are popular with locals and visitors alike.
Sara xxx
Queen Street Eatery IN A NUTSHELL
Queen Street Eatery say "We're a relaxed and approachable French inspired restaurant and wine bar. We're all about great food, delicious drinks, and a laid back yet fun atmosphere – all accompanied by honest hospitality."
Monday - Wednesday CLOSED, Thursday 5pm-late, Friday - Saturday 8am-3pm/5pm-late, Sunday 8am-3pm
Must try: The menu is always changing with the seasons, but the steak frites are great.
BYO: No, but they source from a mix of Australian and French vignerons, brewers and distillers.
Bookings: Highly recommended, but they do take walk ins.
Contact: +61 2 4464 2544 – 1/65 Queen St, Berry
www.queensteatery.com.au
Other Places down South
Bangalay Dining - fine dining at Shoalhaven Heads
Mona Farm - luxury accommodation in Braidwood
PIN ME TO YOUR MUST VISIT BOARD