The influence of South East Asia is strong in Darwin. Makes sense when you think about the location. Nowhere else in Darwin is the influence stronger than Rapid Creek Markets.
It's not a pretty market, a little on the dark and dingy side. Don't go wanting to leisurely stroll around. If you are holding up traffic for too long expect to be elbowed. This market is packed to the gills with stallholders and shoppers alike.
Rapid Creek Sunday Markets are the oldest markets in Darwin. Located in Millner, 20 minutes from Darwin CBD. Stalls line the corridors of the village centre and people navigate them like salmon swimming up stream. It's cramped, it's packed and it's wonderful!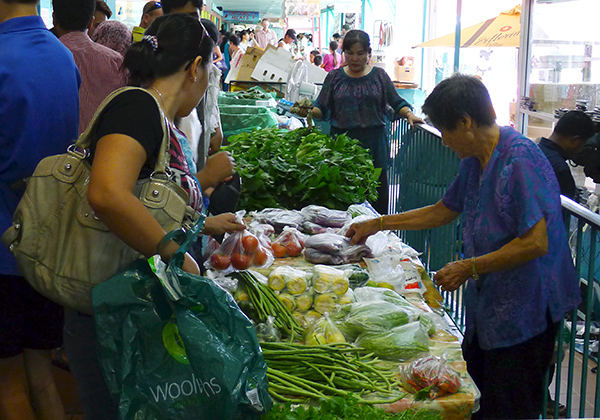 The array of Asian ingredients on offer here are amazing. Everything you could need or lust after. There are also numerous stalls offering pre-made Asian delicacies, cakes, sweets and savoury. You will also find organic produce, herbs, spices, exotic plants, flowers and seafood.
Out the back of the markets the pace slows down and you can grab a table, sit down and enjoy some of the food on offer. There was even a musician playing when we were there. These markets are well worth visiting to stock up on local home grown produce before heading on the road to Kakadu where prices get quite expensive.
I think pictures speak far louder than words. So why don't you come for a walk with me through Rapid Creek Markets via my happy snaps.
Sara xxx
48 Trower Road, Millner, Darwin, NT