I have had a terrible week, filled with worry and lack of sleep. Mac has been in hospital and that has been stressful. After a delicate and successful five hour operation yesterday to remove some lumps from a gland in his face he is now home. He's sore and uncomfortable with a tube coming out of the side of his neck. Josh and I are affectionately calling him a cyborg as he does look a little like something from a sci-fi movie.
On top of this my other Mac (notebook), which could be classed as one of my vital organs, had a melt down due to water damage. The triage nurse at the Genius bar admitted it for surgery but sadly it couldn't be saved. Complete flat line. I have spent the past 24 hours downloading my back up to the new Mac (not the one I am married to) and it's still going. I have lost all my emails it seems, as well as quite a few contacts. If you have emailed me of late and I haven't responded this is the reason why!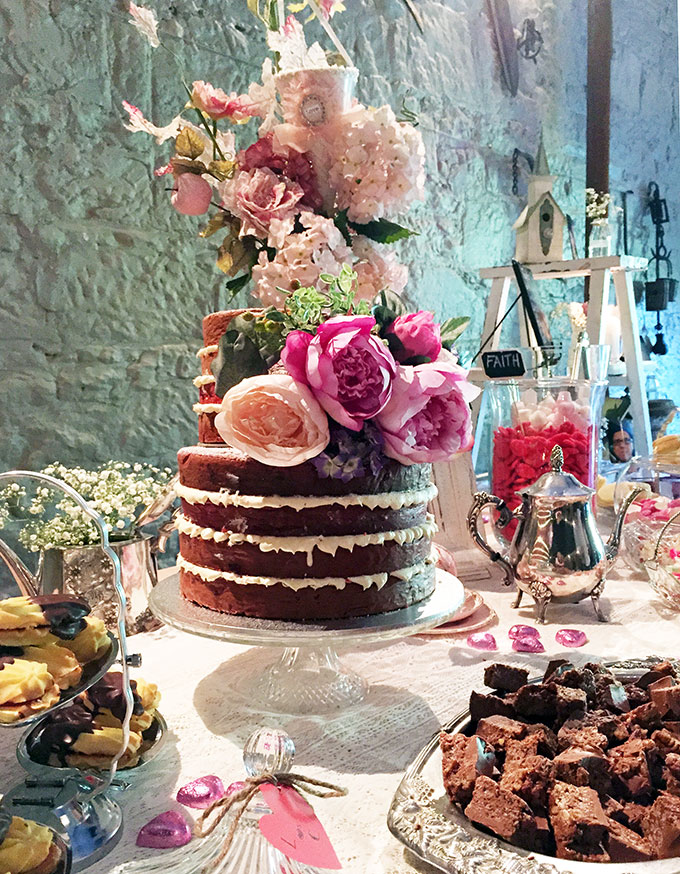 There has been a bright side to the week. My gorgeous cousin and her partner had their engagement party over the weekend. How beautiful was her multi layered red velvet cake.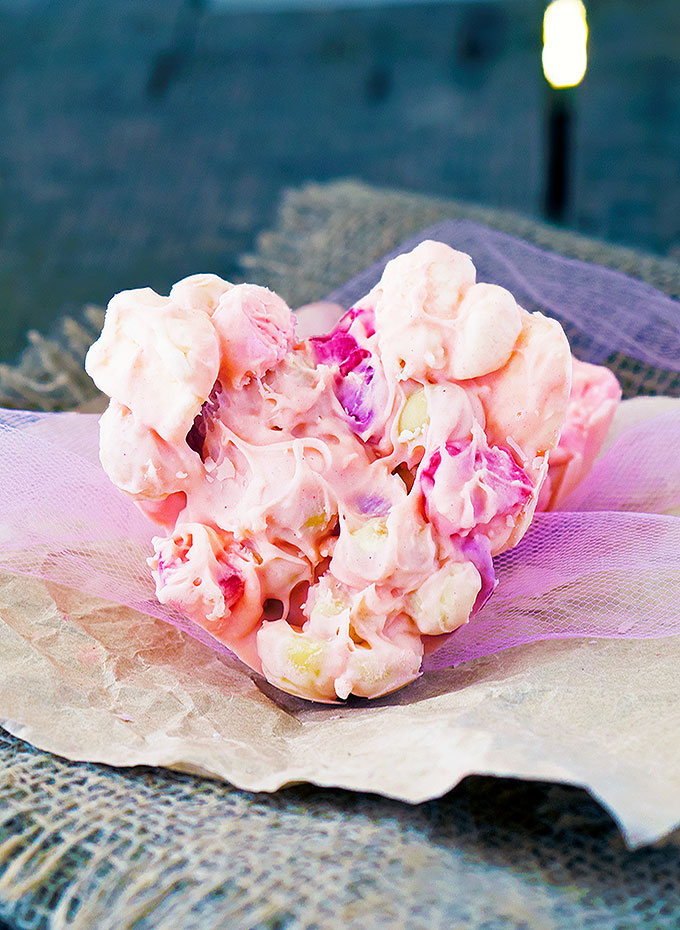 Inspired by young love I made some pink rocky road love hearts for Valentine's Day. They are simple to make, and you know I love simple. Macadamia nuts, pink and white marshmallows and berry jellies all coated in white chocolate that you have waved your magic pink food gel wand over.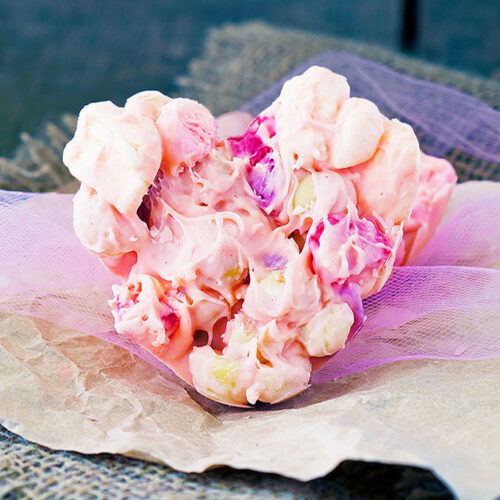 Rocky road love hearts, the sweetest of sweets
Ingredients
360

grams

white chocolate

150

grams

macadamia nuts

120

grams

pink and white marshmallows

100

grams

red berry lolly jellies

pink gel food colouring
Instructions
Spray a heart shaped cup cake tin lightly with oil. The tin I used had six muffin sized hearts.

Melt white chocolate via your preferred method. I use the microwave to melt mine, Heat for around 1 minute 30 seconds, stir and then continue to melt for 30 second blasts mixing each time until melted. Add a little food colouring to achieve the shade of pink you desire. I only used a small amount for a very pale pink.

Stir through macadamia nuts, marshmallows and jellies.

Spoon mixture into the hearts, making sure to spread it into all the edges to ensure a heart shape when done.

Place in the fridge to firm up. When done, remove from tins and enjoy.
Nutrition
Calories:
599
kcal
|
Carbohydrates:
68
g
|
Protein:
8
g
|
Fat:
38
g
|
Saturated Fat:
14
g
|
Cholesterol:
12
mg
|
Sodium:
214
mg
|
Potassium:
263
mg
|
Fiber:
2
g
|
Sugar:
48
g
|
Vitamin A:
20
IU
|
Vitamin C:
0.6
mg
|
Calcium:
141
mg
|
Iron:
1.1
mg
DID YOU MAKE THIS RECIPE?
I do a happy dance when people let me know, tag me on Insgragram @bellyrumbles #bellyrumbles
We don't tend to celebrate Valentine's Day. Though I do use it as an excuse to buy a bottle of bubbly and some Sydney rock oysters. This year I am very tempted to see if Mac wants to head out for dinner in his newly acquired (but temporary) cyborg getup and scare all the romantic couples at a local restaurant. It would definitely be a Valentine's Day to remember.
Up to anything interesting this Valentine's Day?
Sara xxx
Don't miss one delicious recipe, restaurant review or travel adventure. Sign up to our weekly newsletter below to keep updated. There is also bonus content just for subscribers.