Thinking of buying a SodaStream? Sick of lugging bottles and cans back from the supermarket? Would like to reduce your plastics consumption? Then carbonating water at home maybe right for you.
Let's take a look at the nitty gritty. The benefits of owning a SodaStream, how to use it, gas cylinders, and what's the best SodaStream model to buy.
Plus, exciting news of the new SodaStream Pepsi partnership. Now you can make Pepsi Max at home.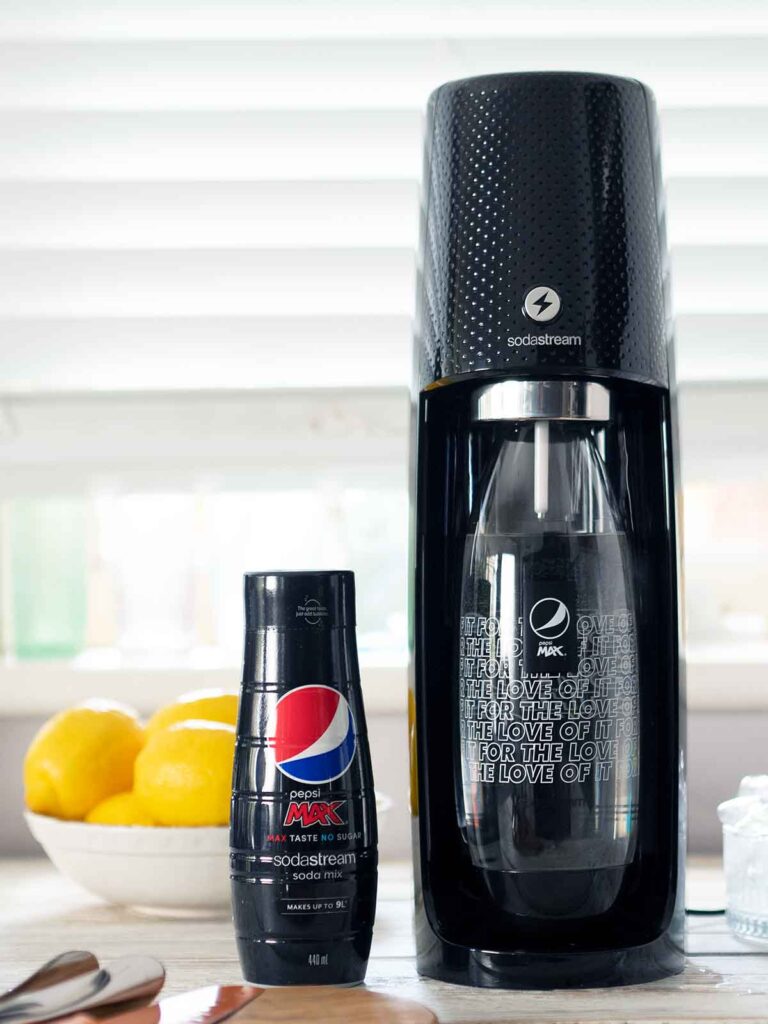 Who is SodaStream?
Did you know that SodaStream has been around since 1903? With all those years of experience, no wonder they're the world's leading producer and distributor of home water carbonating machines.
A global company with manufacturing facilities in Australia, China, Germany, Israel (their HQ), South Africa and Lehavim. Employing 2,000 people, over 30 nationalities, worldwide.
The company's philosophy;
SMART: Better for you. Better for your family. Better for the environment.
SIMPLE: Turns water into sparkling drinks in seconds.
SPARKLING: SodaStream flavours have ⅔ less sugar than store bought sodas and don't contain high fructose syrup or aspartame.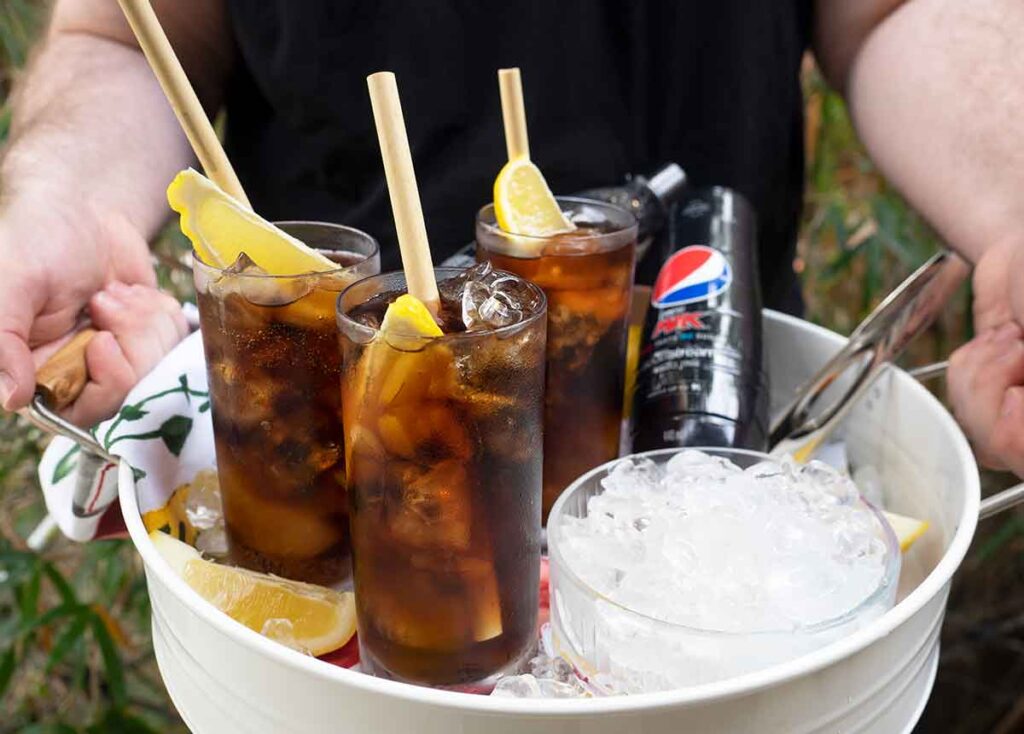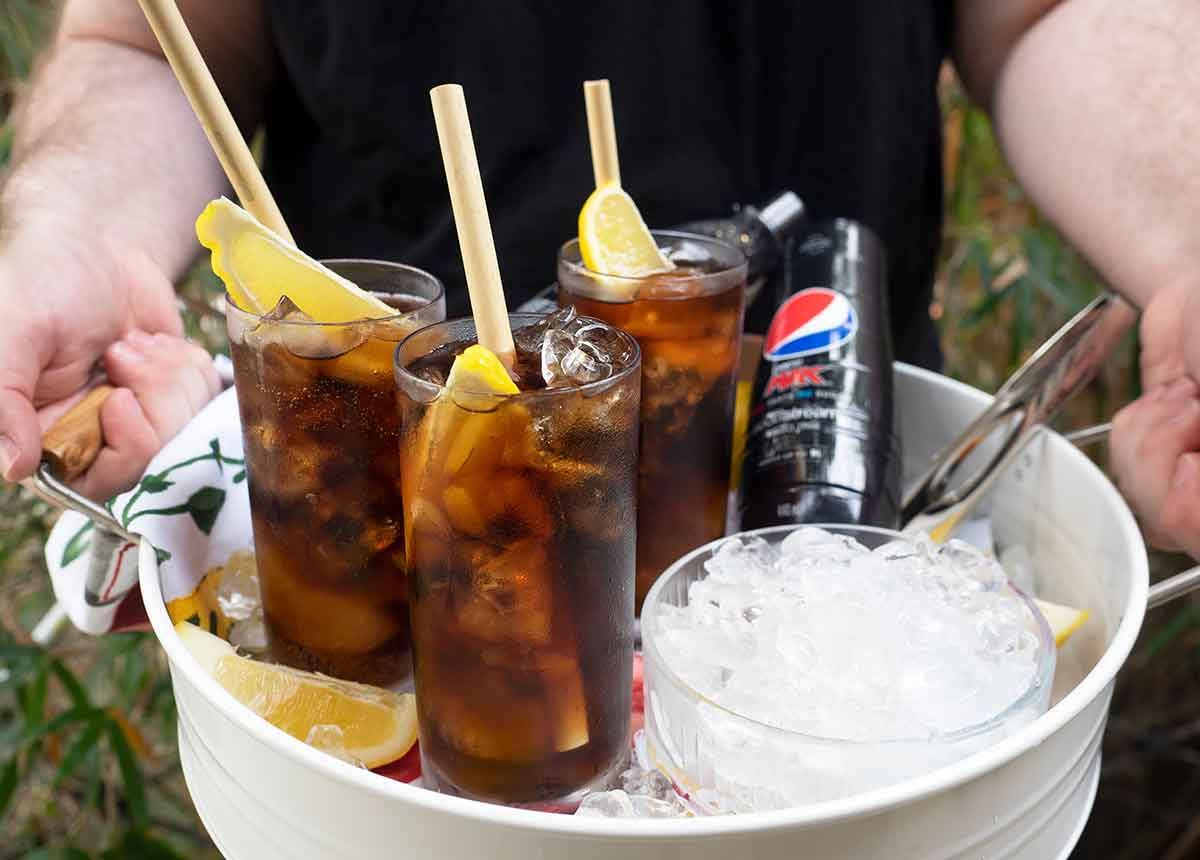 Hello Pepsi Co
SodaStream have recently partnered with Pepsi Co to bring Pepsi flavours to their range. This includes popular sugar free Pepsi Max.
Do you like your drinks light on bubbles, or are you an extra fizz kind of person? A cold sparkling Pepsi Max with a hint of lemon, or a fuller flavour?
No matter your taste, you can now make Pepsi Max at home, just the way you want it. It's as simple as a touch of a button.
Yes, there are other Pepsi flavours available too, Mountain Dew, 7Up, Pepsi, and Miranda.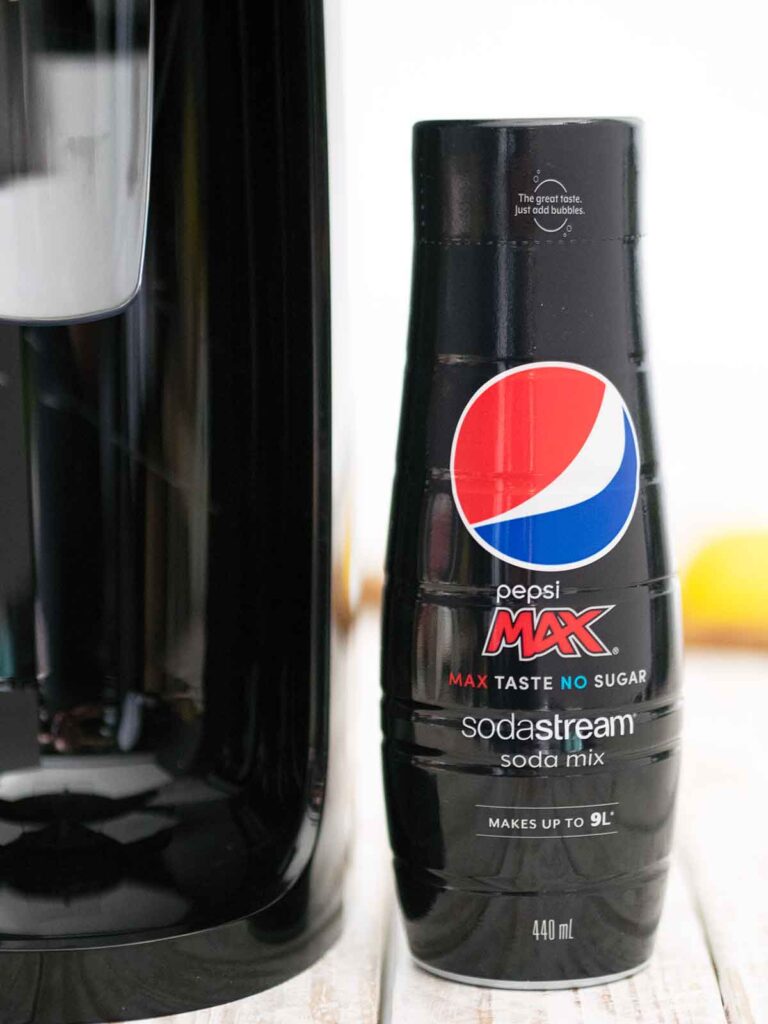 Benefits of making sparkling water at home
Turn everyday tap water into fresh sparkling water at the press of a button. There are quite a few benefits of making it at home. Some quite obvious, others you may not have thought of.
Less work and stress: You no longer need to lug bottles of soda, drink mixers, and sparkling mineral water from the supermarket.
Free up pantry space: You will be amazed at the absence of drink bottles in the pantry. Simply make as needed.
Reduction in plastic: By re-using bottles, on average, an Australian family is saving the environment from over 2000 bottles and can over the three year lifespan of the re-useable bottle.
Happy family: Due to the versatility of flavours, everyone's tastebuds are accounted for.
Healthier option: SodaStream flavours have two thirds less sugar than store bought soft drinks. Now you can also add same taste sugar free Pepsi Max to your mix.
BPA free: The plastic used in the re-usable bottles is BPA free.
Cost effective: It costs as little as 40c a litre to make sparkling water at home.
Ready in seconds: Quick to make. Simply fill your bottle with tap water, pop in the machine, and press a button.
Control the fizz: You can control the level of carbonation in your sparkling water/soda/drink mixers.
It's fun: Simple as that, it's fun!
How does it work?
First you will need to set up your SodaStream machine. Which is dead easy to do. It is as simple as unboxing and placing the gas cylinder in the back of the machine.
Work out where you would like it to live in your kitchen. Plug it in if it is an electric model. You are now ready to start making bubbles.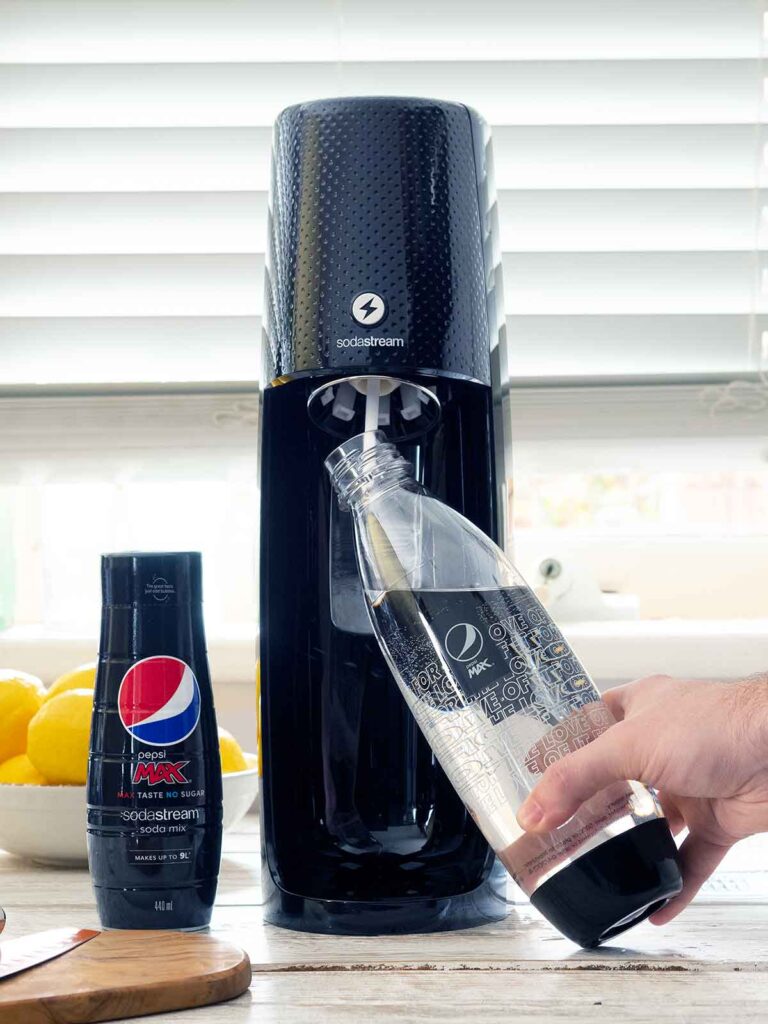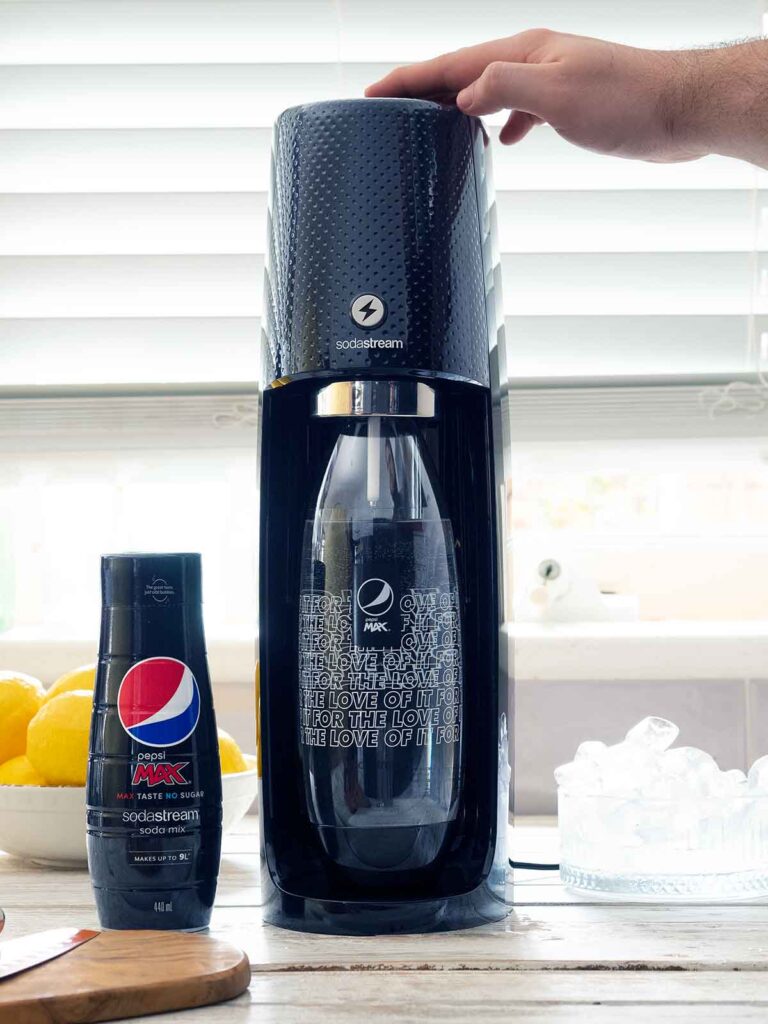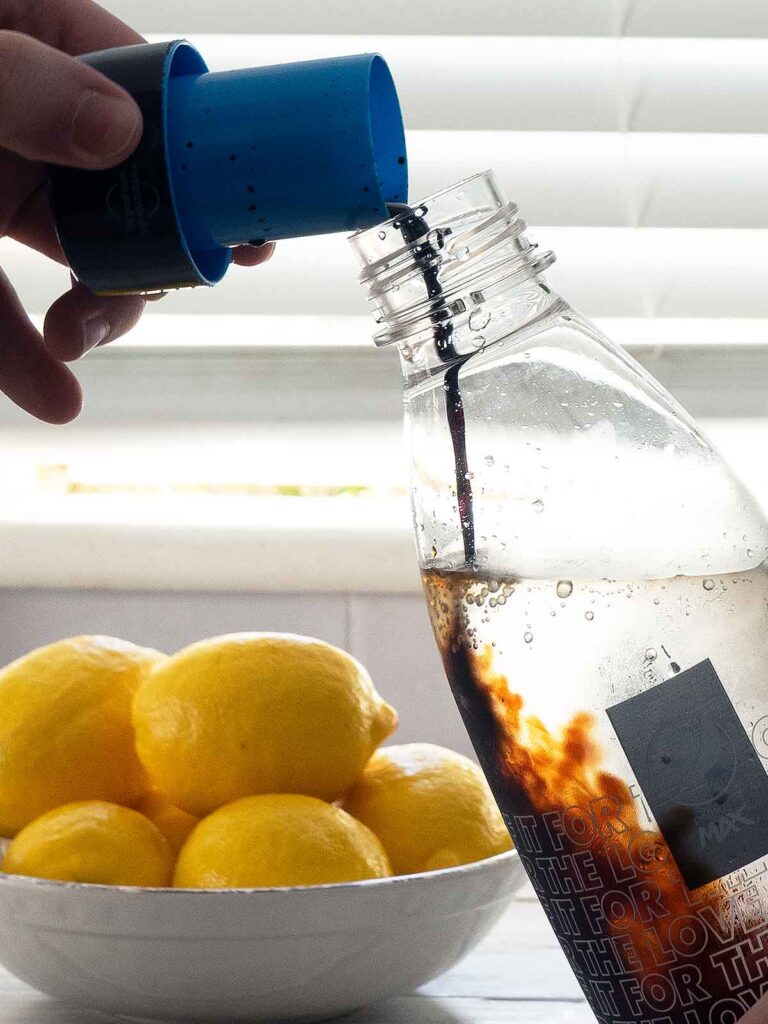 Fill your re-usable SodaStream bottle with tap water.
Insert the bottle into the machine.
Press a button to carbonate the water as desired, light on bubbles through to fabulously fizzy.
Remove from the machine.
If adding Pepsi Max or another syrup, it's at this stage. Add the syrup into the bottle of sparkling water.
Place cap on the bottle and rotate gently to mix the flavour into the water.
Drink and enjoy! It's that simple.
Fabulous Flavours
There are endless combinations of sparkling drinks you can make at home. Flavours for SodaStream are only limited by your imagination.
The new Pepsi flavours, including Pepsi Max, are a great addition to SodaStream's other flavoured syrups. You can use fresh fruits and other flavourings, even have a go at making your own syrups.
Check out SodaStream's Instagram account. There is plenty of inspiration for creating amazing bubbly drinks at home.
Where to exchange gas cylinders?
One cylinder will create around 60L of sparkling water. Which is great as they last you a while.
Empty gas cylinders are easily exchanged at a variety of retailers in Australia. I personally swap mine out very conveniently at the local petrol station.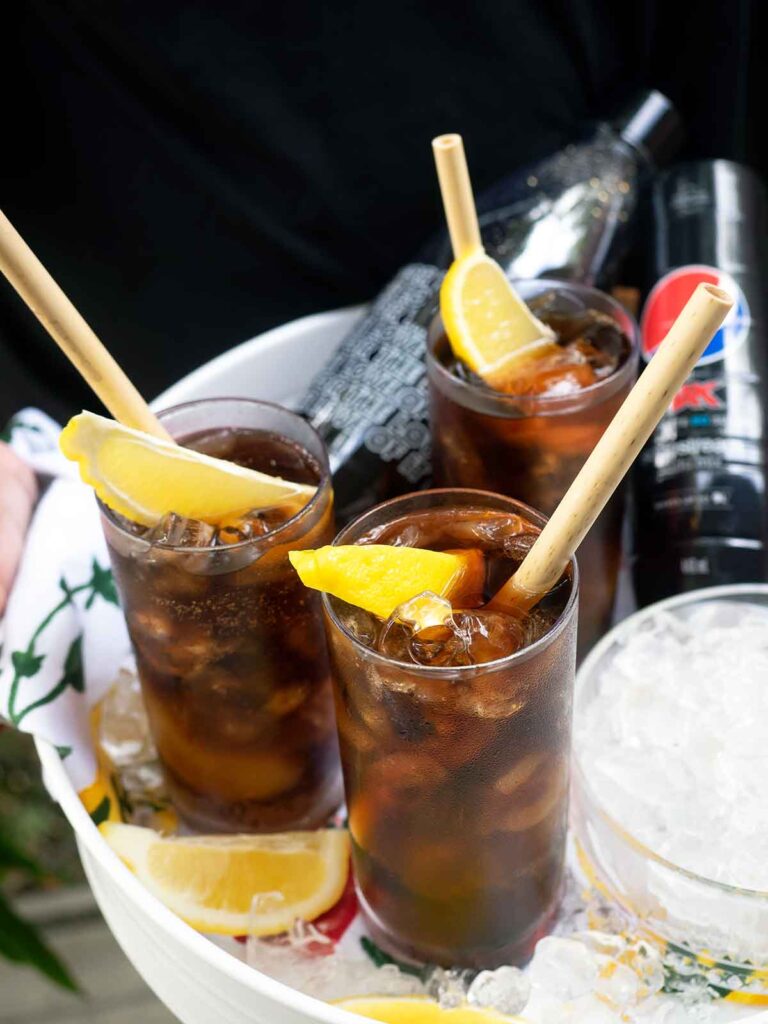 Which Model Should I Buy?
Just like the variety of flavour when making sparkling drinks at home, there are a variety of SodaStream machines available. Different colours and styles to suit your personality and lifestyle.
Source Power
This is SodaStream's premium sparkling water maker powered by electricity. Place your bottle of water in the snap lock system and choose from three levels of carbonation.

OneTouch
The images in this article show the OneTouch. This too is powered by electricity, and as the name suggests, carbonating water is as simple as one touch. Press one of three buttons for the carbonation level you desire.
Spirit
Looks just like the OneTouch but isn't powered by electricity. A slimmer design which can be conveniently placed anywhere in your kitchen. Comes in a great range of colours like mint, peach, grey, red, white, and black.
Source Element
This slick and elegant machine is designed by European designer Yves Behar. To carbonate water, you push the front of the machine down instead of pushing a button. A bit like a pump action.
Jet
Instead of slipping the water bottle into this machine you will need to screw it in. This is a great one for kids to ensure no mishaps with not clipping the bottle in place properly.
Crystal Titan
A stylish machine with a strong sculptured design. Completely different from the other machines as it only takes the 600ml rippled glass carafe. The carafe is inserted into the machine and disappears from sight until the water has been carbonated.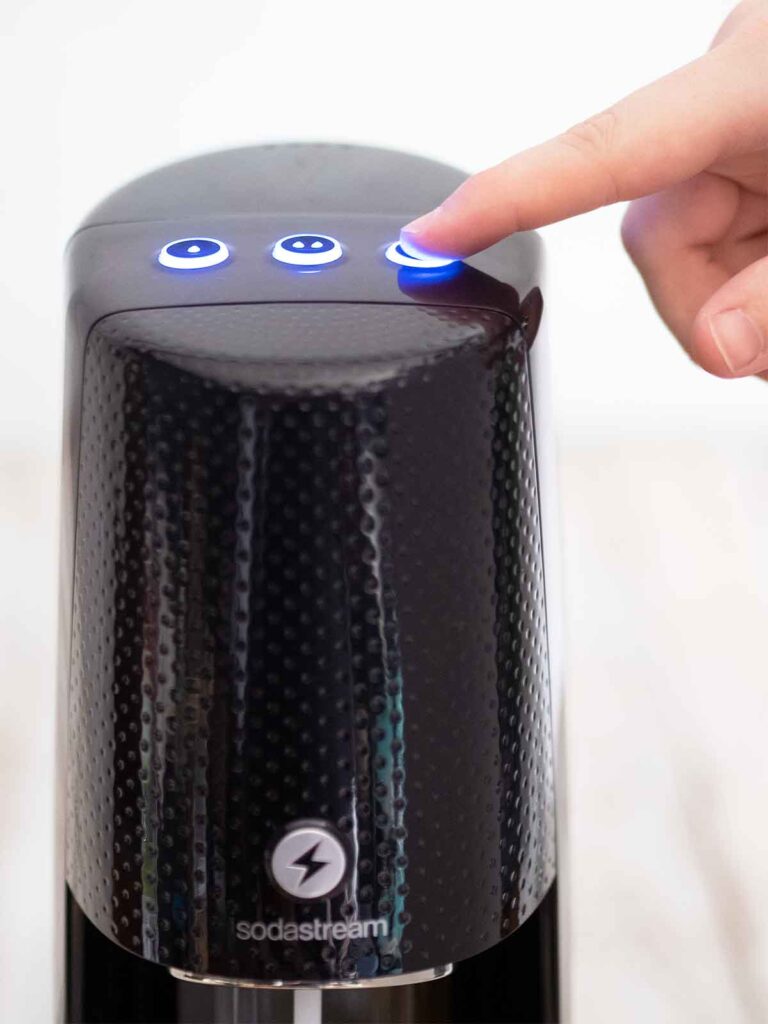 Where to buy
SodaStream is available at a variety of retailers, including from SodaStream directly. We recommend purchasing through SodaStream or one of your favourite retailers below;
The Good Guys
The Good Guys stock the Source Element, Source Power, re-usable bottles, 60L gas cylinders, a variety of SodaStream flavours including Pepsi Max.

Bing Lee
Bing Lee stock the Source Element, Source Power, re-usable bottles, 60L gas cylinders, a variety of SodaStream flavours including Pepsi Max.

We have found the below retailers have a greater range of SodaStream machines, accessories and syrups in stock.

Catch
Catch.com.au is a great place to grab a SodaStream machine at a great price.

They are currently stocking Jet, Source Power, Source Element, Spirit, Crystal Titan, re-usable bottles, Crystal carafes, 60L gas cylinders, bottle cleaner, and the entire SodaStream Pepsi flavour range.

Amazon
It's a given that SodaStream can be purchased on Amazon. Not only can you find machines, but they have a wide variety of SodaStream accessories like bottle drying racks!

You will find Source Power, Source Element, Spirit, Jet, Crystal Titan, Pure, re-usable bottles and spare caps, Crystal carafes and tumblers, and bottle cleaners.