Isn't this vanilla rose chiffon cake simply gorgeous? Ever so pretty, and girly, just perfect for a Springtime afternoon tea.
Though I do have a secret, the thought of making chiffon cake or angel food cake has always terrified me. The terror has been two fold. Firstly it is a light as air tower of a cake, think of the lightest sponge cake you have ever had, and then even lighter. Visions have plagued me of mine sinking to resemble a doughnut.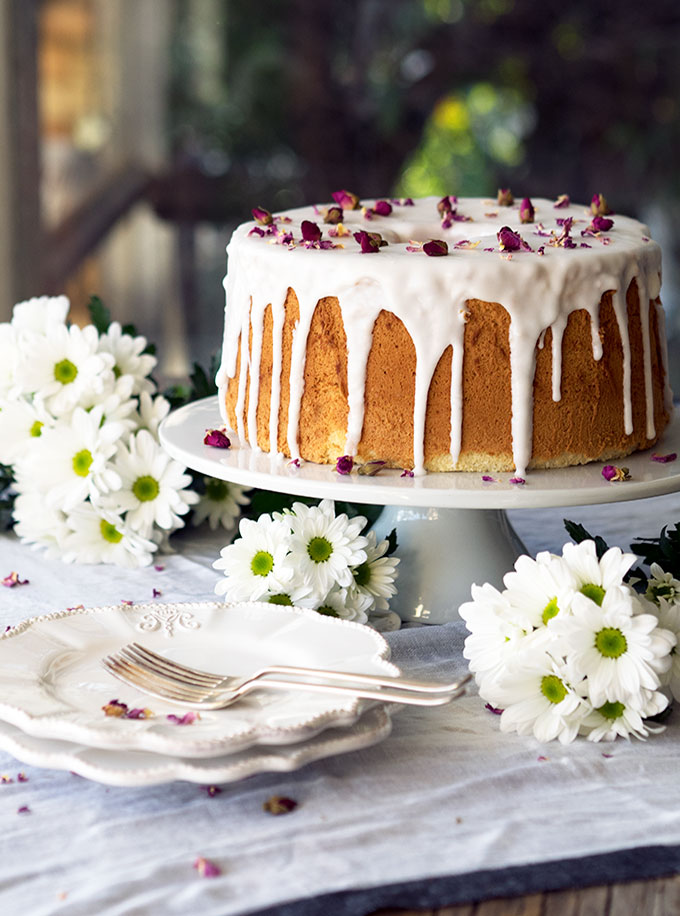 Secondly baking it in a non stick cake tin, which hasn't been greased, goes against every baking instinct I have. Therefore the nightmare evolves with me trying to pry a non-budging sunken doughnut out of a tin.
As people successfully bake chiffon cakes around the globe, I thought it was about time I sucked up my fear and had a go. Seriously the worst thing that could happen to the vanilla rose chiffon cake is that it turned in to a mangled doughnut.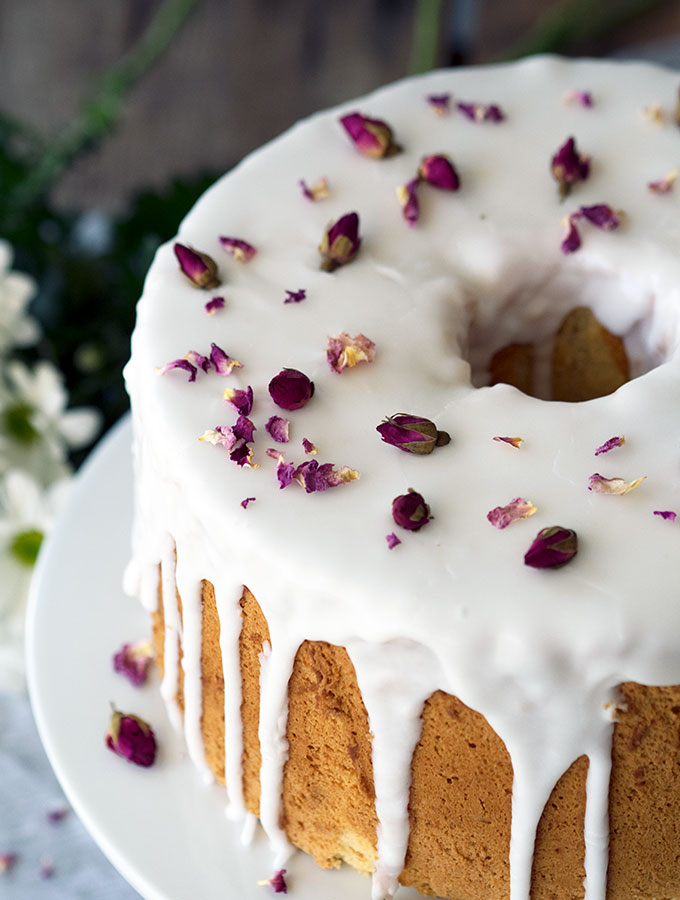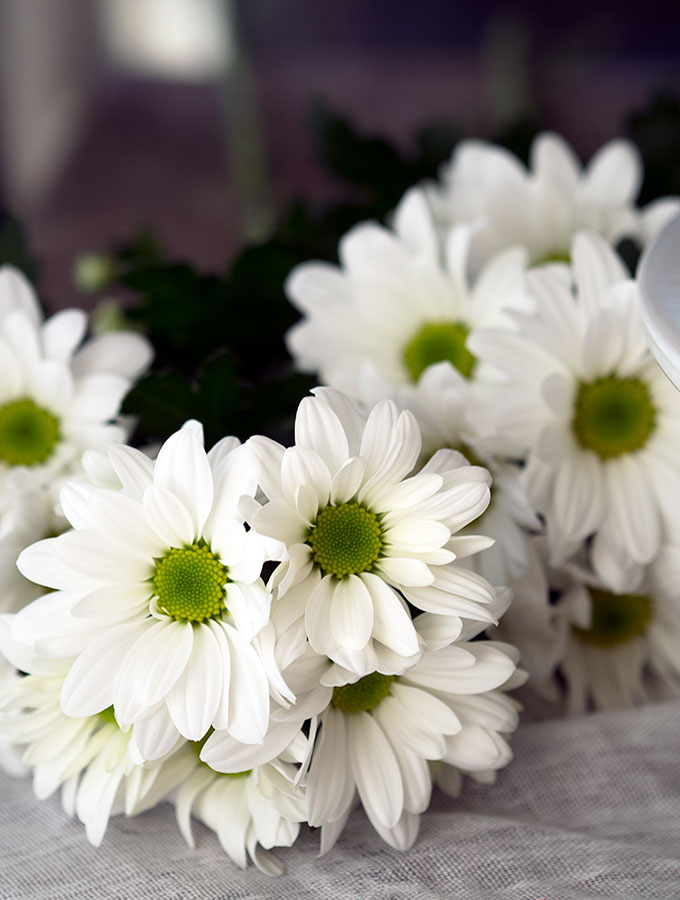 What I did discover is that this vanilla rose chiffon cake is one of the easiest cakes I have ever made. Plus it looks spectacular. Well I think it does anyway, especially when my original vision wasn't quite so pretty.
The trick of course is to have the right tin. I picked up an angel food cake tin, which has a removable base and extended legs. I'm extremely happy with the investment of adding this tin to my collection, as I will be making many more chiffon cakes.
The vanilla rose chiffon cake was one of three firsts in this particular baking episode. New cake recipe, new cake tin and new stand mixer!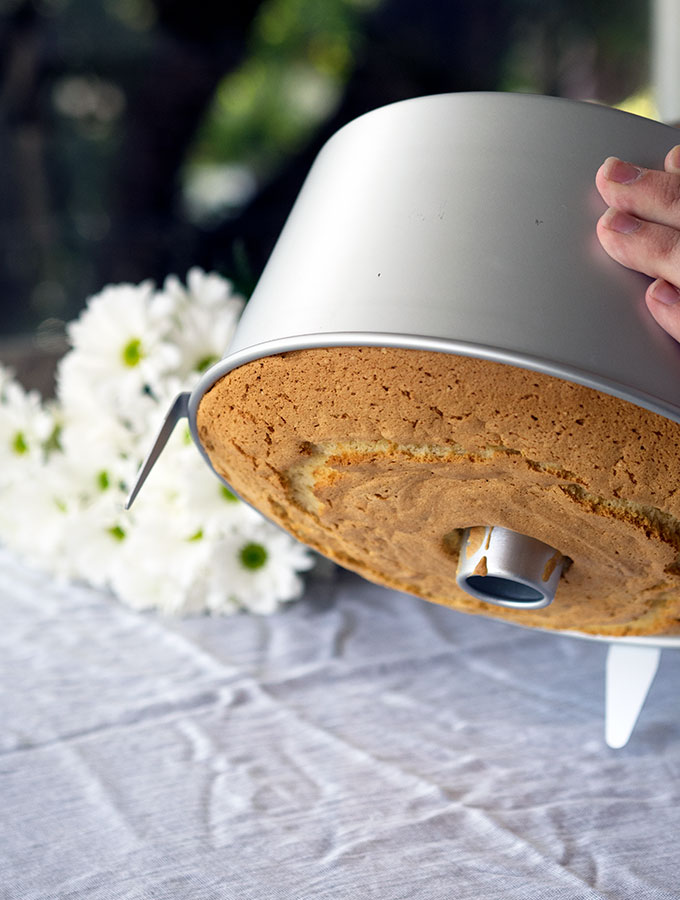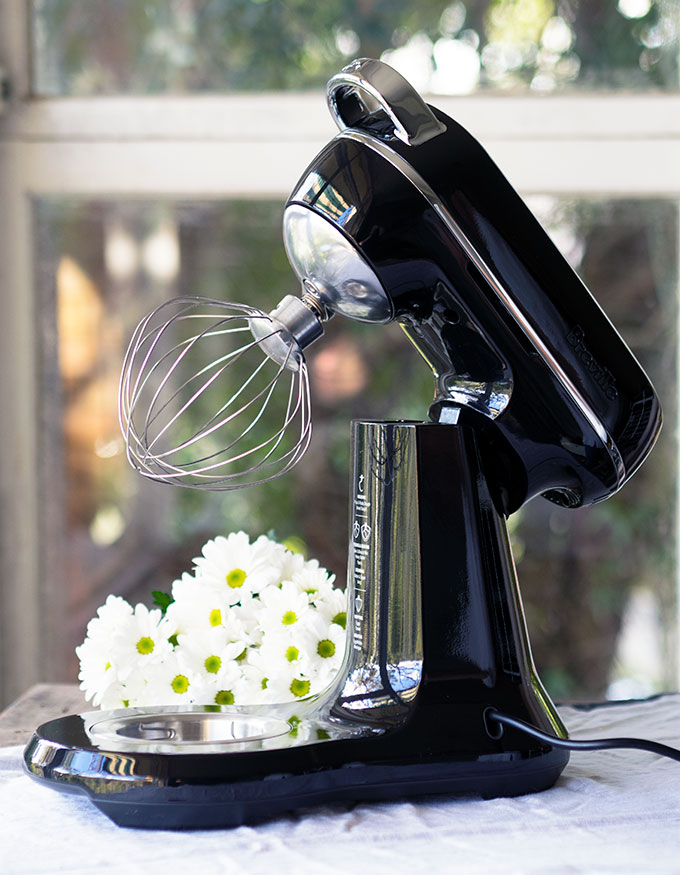 I've been using a 30 year old stand mixer forever. She is a wonderful work horse, that wasn't about to head to the glue factory quite yet, but it really was time I updated. Without research and only the sexy photos that grace food blogs and Instagram of that other really popular stand mixer to guide me, that was the one I had my eye on. Then out of the blue, and with impeccable timing Breville contacted me and asked if I would like a brand new Breville Bakery Boss. Of course I said yes, who wouldn't?
The Bakery Boss comes in a range of very Pinterest worthy colours, royal champagne, silver pearls, blueberry granita, sour cherry and the one I chose salted liquorice.
Not only did it look good it had a range of features I had no idea existed in a stand mixer, certainly not my old work horse in any case. There is a reason it is Choice recommended and has a Red Dot Design Award, and if interested you can read all about it here.
What I can tell you is that it whipped up my egg whites for the vanilla rose chiffon cake in next to no time. Is it wrong to be in love with an electric appliance?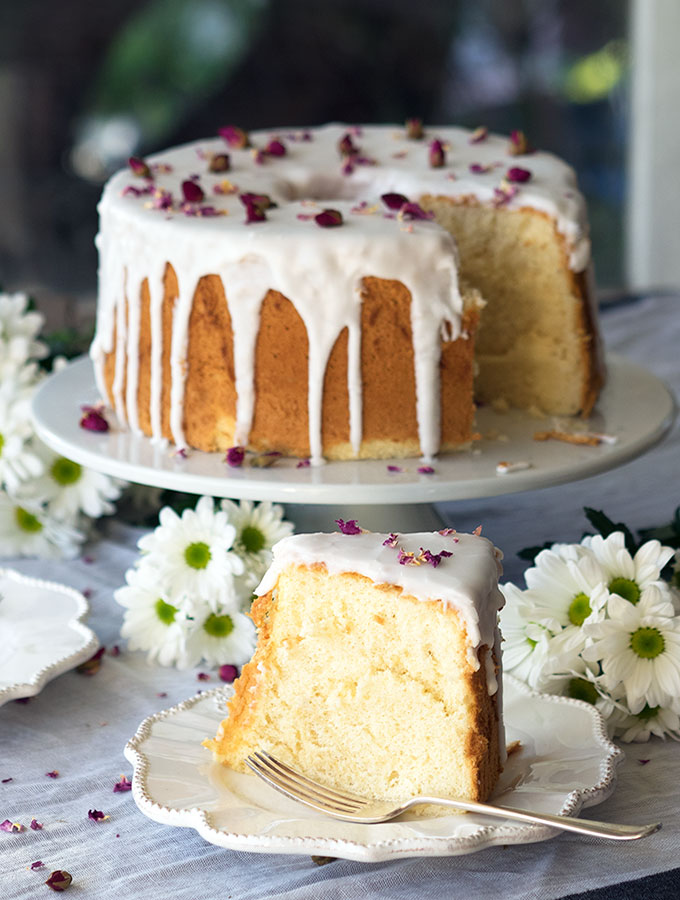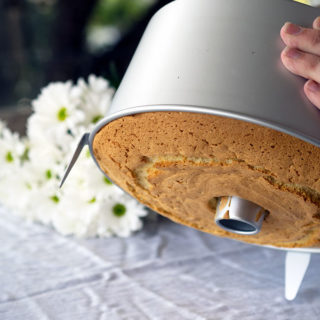 Vanilla Rose Chiffon Cake
Light as air, tall as a tower vanilla chiffon cake decorated with rose water icing and rose petals. Perfect for a kitchen or high tea.
Ingredients
7

eggs

separated

½

teaspoon

cream of tartar

1

cup

caster sugar

2

cups

plain flour

2 ½

teaspoons

baking powder

½

teaspoon

salt

½

cup

vegetable oil

¾

cup

milk

1

tablespoon

vanilla bean paste

Icing

2 ½

cups

pure icing sugar

1

teaspoon

rose water

2 -3

tablespoons

water

dried rose petals to decorate
Instructions
You will need at 23 cm (9 ¼ inch) angel food cake tin with extended feet and removable base for this recipe. Do not grease or line your tin.


Pre-heat oven 160°C (325°F). 21cm 8.5inches

Using a stand mixer whisk egg whites and cream of tartar in a large bowl until stiff peaks form. Gradually add ½ cup of the caster sugar, continue to whisk until mixture is stiff and glossy. Set bowl aside.

In a separate bowl beat egg yolks, oil, milk and vanilla until pale yellow. Sift in flour and baking powder, then add sugar and salt. Continue beating until well combined at a medium speed.

Remove bowl from stand mixer and fold through 1/3 egg white mixture. Once incorporated gently fold through remaining egg white mixture until just combined. Don't over mix.

Pour batter in to an ungreased angel food cake pan. Place in the oven and bake for 50 minutes.

After 50 minutes turn up the heat of the oven to 180°C (350°F) for an additional 15 minutes. Cake is cooked when you gently press it in the middle with a finger and it springs back.

Once out of the oven turn cake tin over and allow to cool completely upside down.

Once cool turn cake pan back over and run a sharp thin knife around the outside edges of the tin and then around the central tube. From underneath gently push the cake out from the bottom, it will still be attached to the removable base. Once removed from the tin, gently remove cake from base again using the sharp knife.

The top of the cake when cooking becomes the base of your cake for decorating and serving. This is how you get that perfectly flat top. If your cake hasn't risen evenly, you may wish to trim it slightly so it sits level.

Drizzle icing over the top of the cake and decorate with rose petals if desired.

To make icing: Sift icing sugar in to a medium bowl. Add rose water and 2 tablespoons of water. Icing should be the consistency of runny honey, add a little more water at a time if needed to achieve this.

Cooking Tip: Don't open the oven door for the firs 45 minutes of cooking to ensure the cake rises.
Did You Make This Recipe?
I do a happy dance when people share how they went. Tag me on Instagram or Twitter @bellyrumbles & #bellyrumbles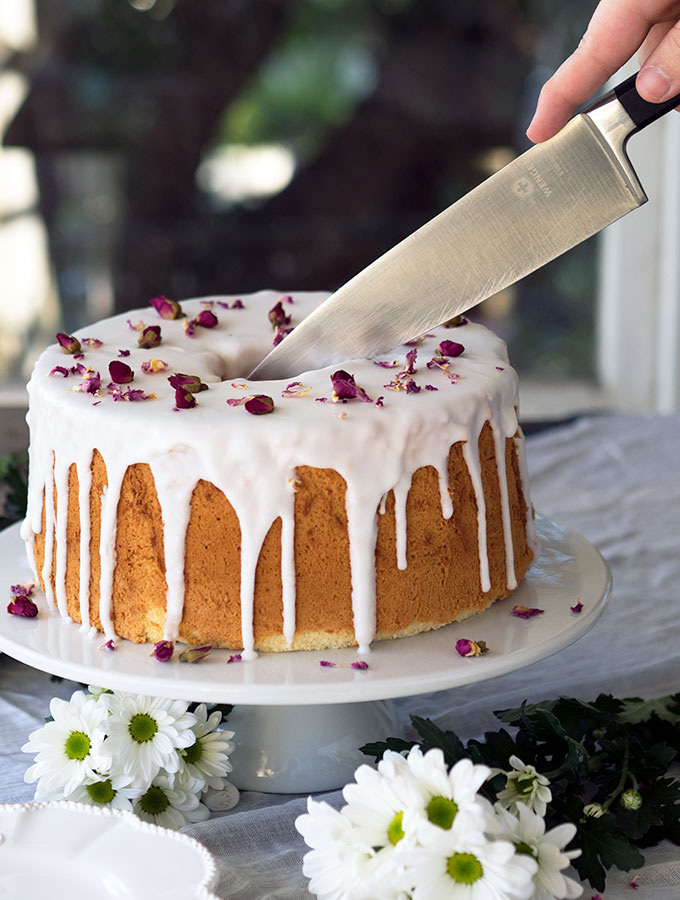 If you don't have a chiffon tin/angel food tin with extended legs, don't panic. Place the tin upside down over a bottle. You stick the neck of the bottle in the hole in the centre of the cake tin.
I really do need to stress again how easy this vanilla rose chiffon cake was to make. I have no idea why I have been hesitated making a chiffon for so long.
Also a little note on the teeny tiny dried rose buds that I used to decorate the cake along with the dried rose petals. If found them in the medicine herb section of my local Asian grocery shop. So keep those eyes peeled guys, you never know what you will find and where.
Sara xxx
Become a subscriber and don't miss a single delicious recipe, restaurant review or travel adventure.