I love baking. The smells warm the house and the heart. These macadamia nut tarts definitely do that. The tart shells are made from ground ginger nut biscuits and macadamia nut meal, they have warmth and spice. The filling flavour is a combination of buttery macadamia nuts, golden syrup, vanilla and orange zest.
You will have a smile on your face from the moment they come out of the oven until they dance across your taste buds. The golden syrup ice cream is perfect for these tarts; enhancing their decadent filling and spicy ginger shells.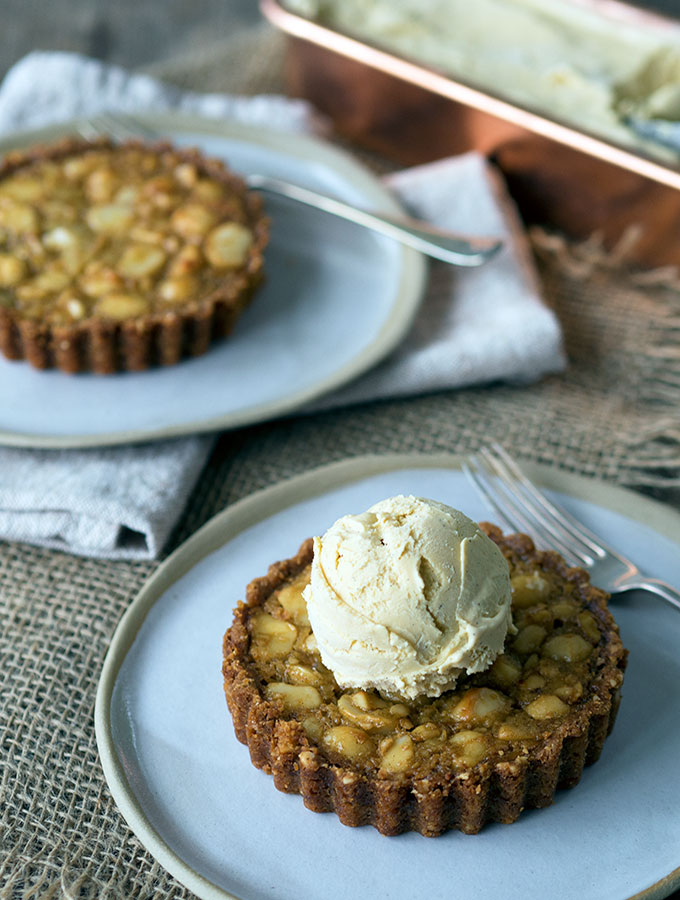 The smell of something baking would have to be one of my strongest food memories. Coming home after school to a house filled with baking smells thrilled me. It didn't happen all the time, but when it did I was one happy kid. Images of what it could be filled my head as I ventured down the hall to discover what baked treat was waiting in the kitchen.
CSR Brown sugar and golden syrup were (and still are) staples in my mother's kitchen, just like they are in mine. They add a warmth and richness to sweet baked treats that just can't be obtained by other sugars or modern day alternatives. Brown sugar even makes its way into some of my savoury dishes when I want to introduce a deep caramel flavour.
Since 1855 generations of Australians have been baking with CSR sugars and syrups. Did you know that this year CSR will celebrate the brand's 160th birthday?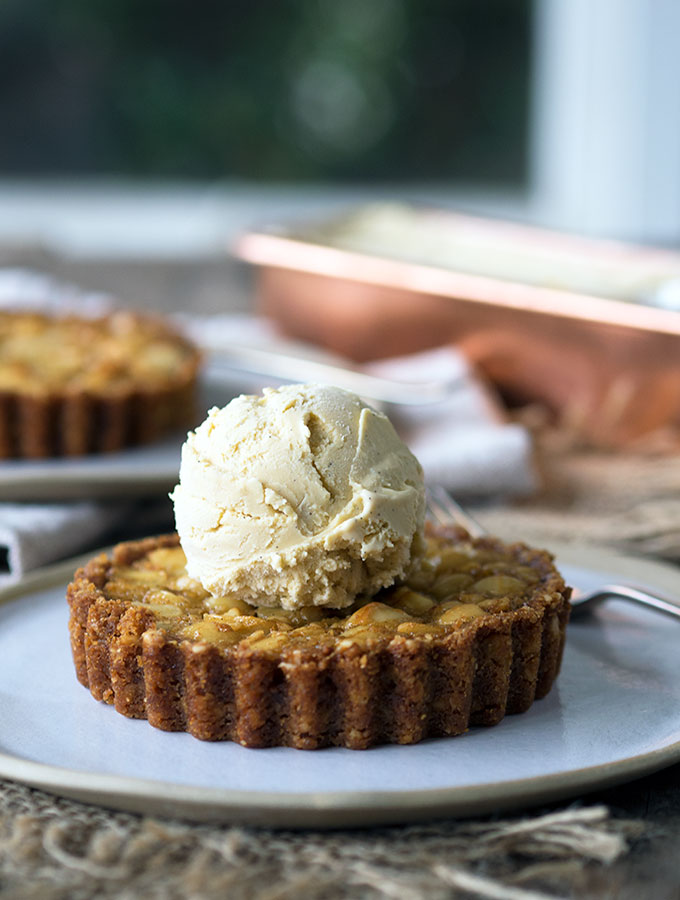 I have developed these macadamia nut tarts with golden syrup ice cream not only to celebrate CSR's 160th birthday, but to also announce CSR's 'Made for Memories' Cookbook competition.
The 'Made for Memories' Cookbook will be filled with delicious recipes by Australians like you – recipes that have a story, a memory. In fact you have the chance to have one of your recipes included in the cookbook. Plus there is a major prize for the top three recipes. A trip to Melbourne to see your recipe brought to life by a food stylist and a Magimix Patissier.
Maybe a recipe passed down to you by your grandmother, or something your mother use to cook that you continue to do so for your family. Maybe it is even a recipe that your dad made that has importance to you. You will find details on how to enter further down this post.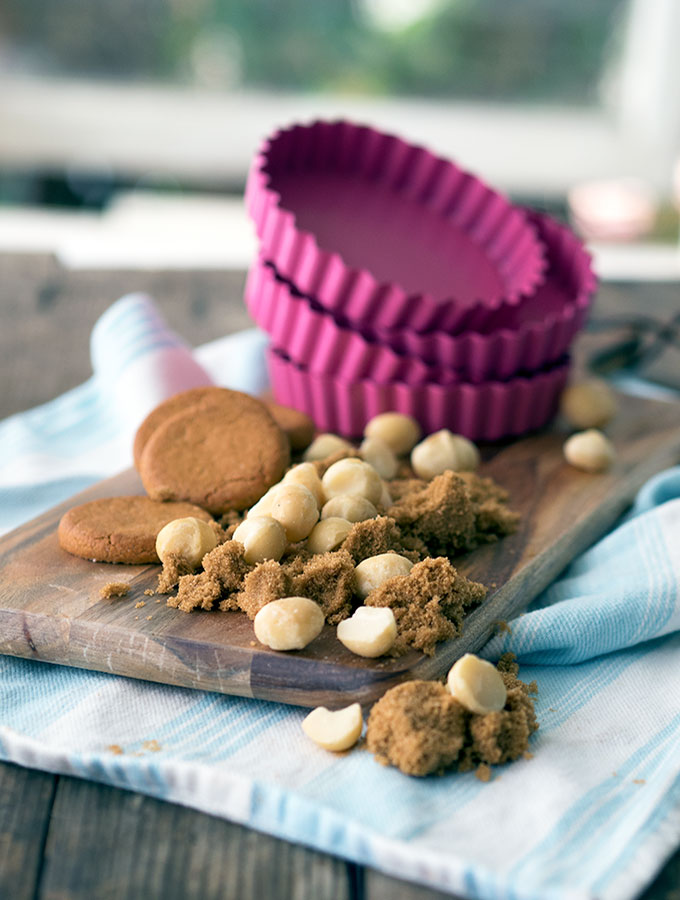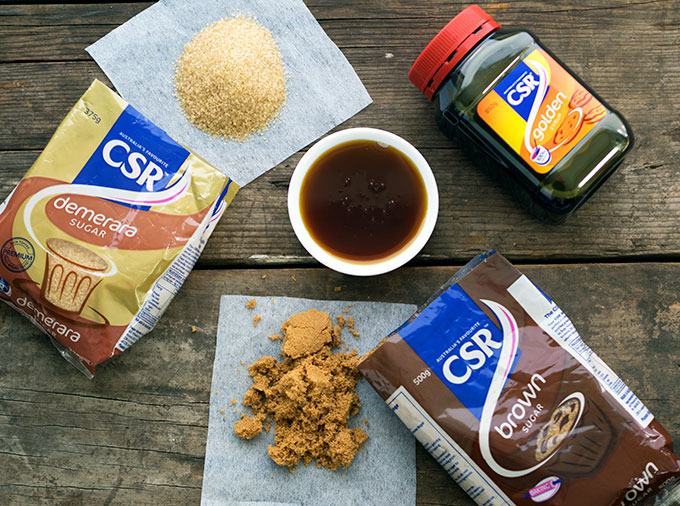 Even though mum never actually made these macadamia nut tarts, the ingredients used and the memories they have for me are how I came up with them. Ginger nut biscuits because they are something I grew up with and a favourite. The sugars because they are staples and featured in my childhood dishes, and of course baking, a very strong happy memory.
The ice cream? Well that actually is a memory recipe I added in because of Josh. Mum never made her own ice cream, but it is something that I do. And there are never any straightforward flavours in this household. You may have seen recipes on Belly Rumbles for vegemite ice cream or hot cross bun ice cream in the past. Playing around with ice cream flavours is something that Josh loves me doing.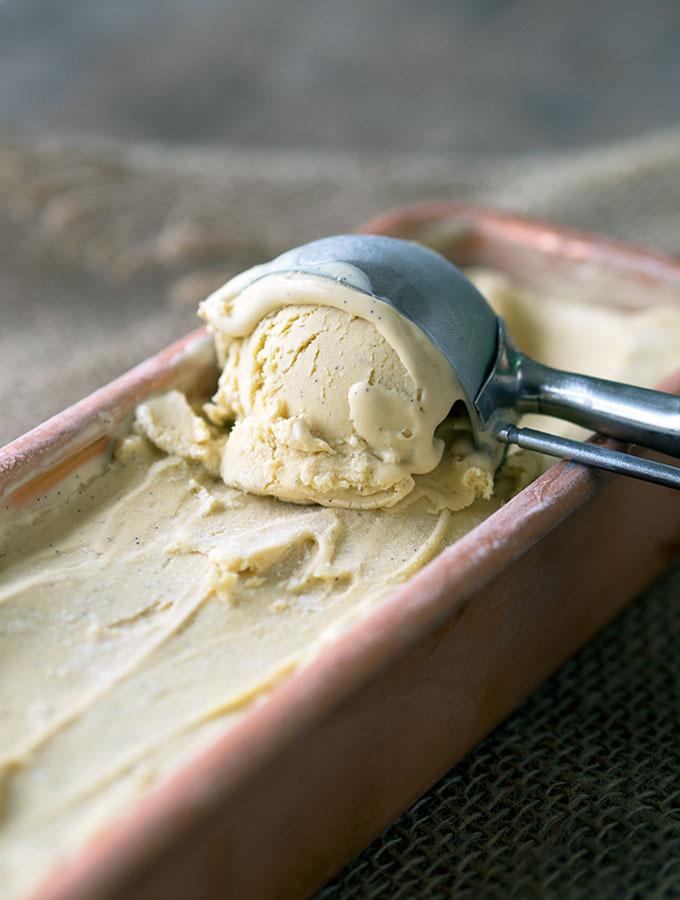 Golden syrup flavoured ice cream isn't a flavour that I have come across before and thought it would be perfect to accompany these tarts. In fact the ice cream is certain to become a winter favourite in this household. Perfect to accompany warm winter puddings and tarts.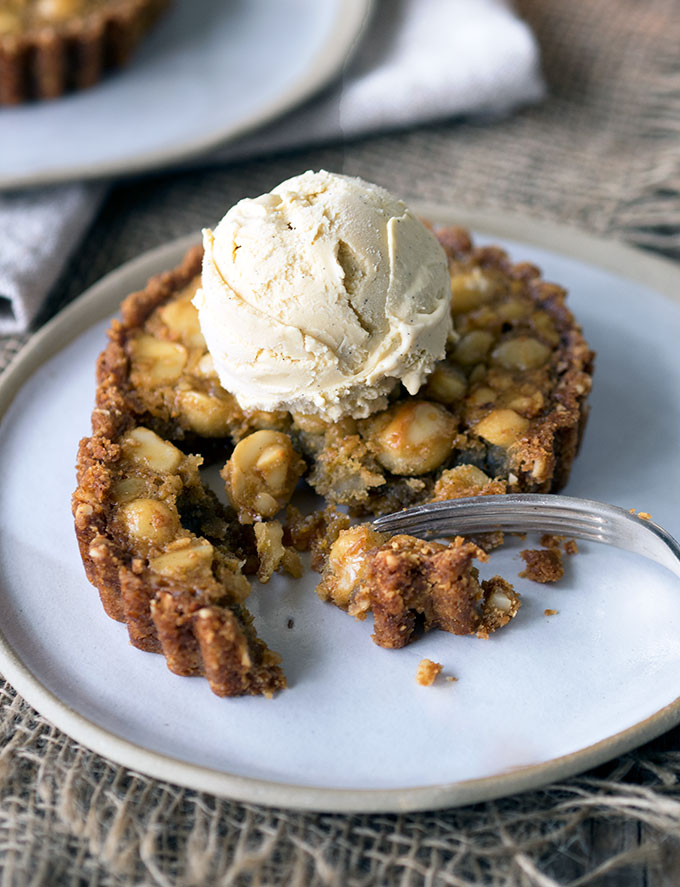 Macadamia Nut Tarts with Ginger Tart Cases
Macadamia nut tarts with ginger nut biscuit shells. Orange zest, vanilla, golden syrup make these tarts rich and aromatic. Serve with golden syrup ice cream.
Print
Ingredients
250

grams

ginger nut biscuits

150

grams

macadamia nut meal

25

grams

CSR raw caster sugar

100

grams

butter

melted

125

ml

CSR golden syrup

80

grams

CSR brown sugar

50

grams

butter

20

ml

bourbon

3

eggs

½

tablespoon

vanilla bean paste

zest of one orange

200

grams

macadamia nuts

lightly chopped
Instructions
Preheat oven 160°C (320°F)

Prepare six 11.5cm (4.5inch) wide round loose bottom tart tins by lightly greasing and lining the bottoms with a round of baking paper.

In a food processor or blender pulverise the ginger nut biscuits until they become a fine crumb.

Mix the gingernut crumbs, macadamia nut meal, CSR raw sugar and butter in a medium bowl until well combined.

Divide the gingernut macadamia crumb mix between the six prepared tart tins. Press the mix firmly into the tins, covering the bottom and sides well.

Place in the fridge to chill while making the filling.

In a medium sized saucepan place golden syrup, brown sugar, butter and bourbon. Place saucepan over a medium heat on the stove and cook until the sugar and butter have melted. Remove from the heat and leave to cool slightly.

Whisk eggs in a large bowl, add golden syrup mixture, vanilla bean paste and orange zest. Mix well and add macadamia nuts.

Divide the macadamia nut mixture evenly between the prepared tart cases. Place tarts on a baking tray and bake in the oven for 25-30 minutes, until the filling if firm and the tarts are browned.

Serve with golden syrup ice cream.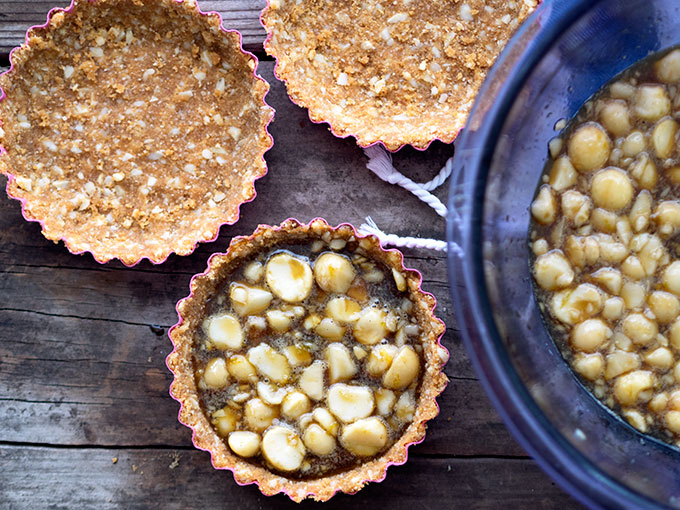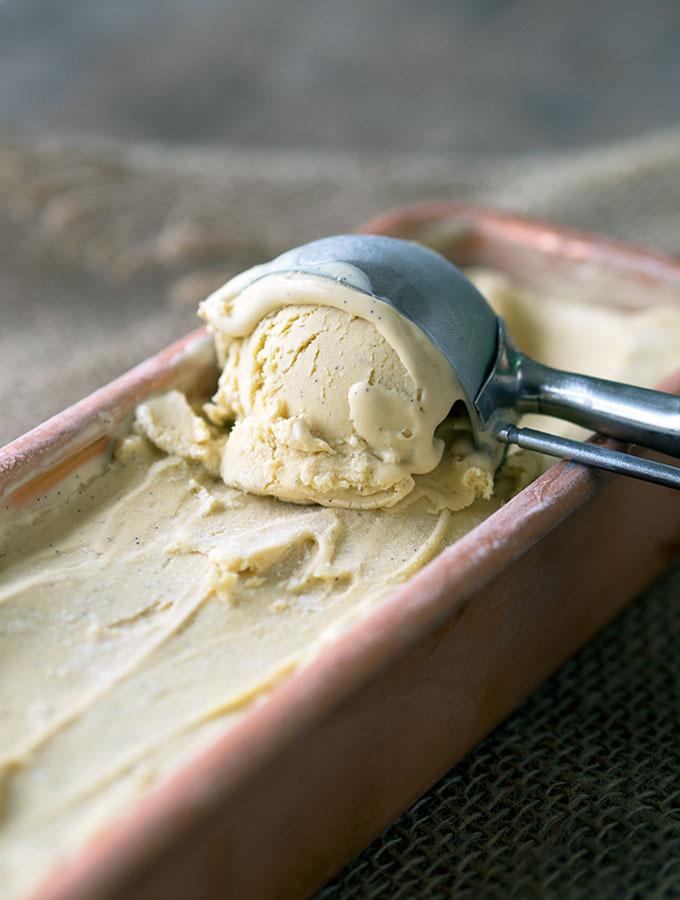 Golden Syrup Ice Cream
Golden Syrup Ice Cream goes perfectly with my macadamia nut tarts recipe, but will be absolutely brilliant with wintery puddings and other tarts.
Print
Ingredients
600

ml

cream

100

ml

milk

1

vanilla bean

40

grams

demerara sugar

2

eggs

2

egg yolks

75

ml

golden syrup
Instructions
Place cream, milk, split and scraped vanilla bean and demerara sugar in a heavy based saucepan. Over a medium heat stir until sugar has dissolved. Once sugar has dissolved quickly bring mixture to rapid boil and then remove from the heat.

Whisk eggs and egg yolks in a medium bowl, then whisk in the golden syrup. Add a small amount of the cream mixture and whisk in. Gradually incorporate the rest of the cream mixture with the egg mixture.

Return the mixture to the saucepan and return to heat.

Over a low heat, and stirring continuously, cook the mixture until it thickens and will coat the back of a spoon. You know it is ready when you can draw a line across the back of the spoon with your finger and the line stays there.

Strain mixture into a bowl or jug, and place in the fridge to chill.

Once chilled churn mixture in your ice cream machine as per the manufacturers instructions.

Either serve immediately or place in a container in your freezer for later use.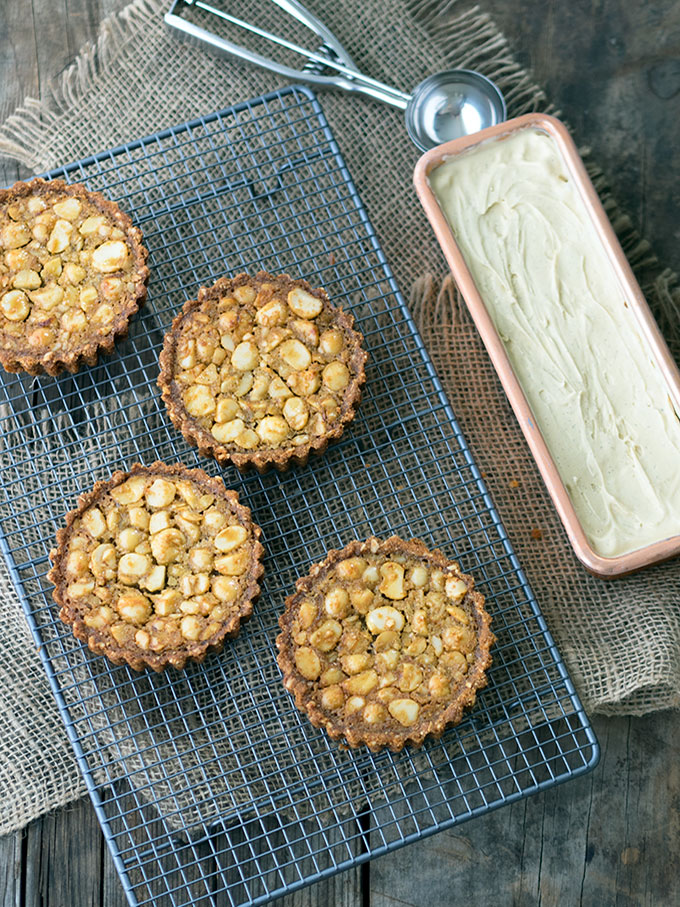 As mentioned above CSR are holding a competition where you have the chance of having your recipe featured in their "Made of Memories' cookbook. To enter is really easy and there are three ways that you can;
1. Share the name of a beloved recipe in the comments below and explain the special memory behind it in 25 words or less.
2. Share an image on your own Instagram profile and include your 25 word memory in the caption. Make sure you use the hash tags #madeformemories and #bakingnation to enter the competition.
3. Head to the CSR Facebook Page and post an entry as a comment with your 25 word memory and the name of your special recipe. You can also upload a photo, but it isn't mandatory.
CSR will be choosing 45 winning entries to be included in the 'Made for Memories' Cookbook. Those chosen will also be awarded a $50 Wish Gift Voucher and a copy of the cookbook once it is published.
The authors of the top three recipes chosen will also get to fly to Melbourne to go behind the scenes at the cookbook photo shoot to learn about food photography as well as food styling. They will also receive a Magimix Patisier worth $1,199. The competition closes May 22nd.  Competition T&C's can be found here.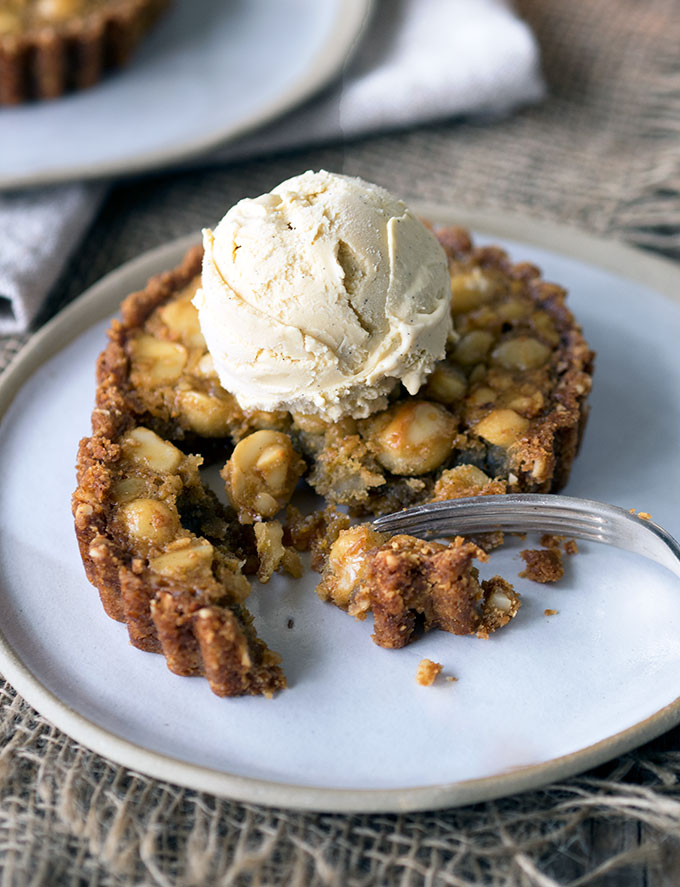 I'm quite excited and looking forward to seeing your recipe entries either here, on Instagram or on CSR's Facebook page.
Oh, and of course I highly recommend you make these tarts and ice cream. They encompass all these baking flavours I adore, a touch of experimentation and bring a smile to my face. They are sure to have the same effect on you too.
Sara xxx
Belly Rumbles would like to acknowledge its partnership CSR for this post. This recipe was created, developed and photographed by Sara McCleary. 
Don't miss one delicious recipe, restaurant review or travel adventure. Sign up to our weekly newsletter below to keep updated. There is also bonus content just for subscribers.