Bunny Cupcakes that are almost too cute to eat. Red velvet cupcakes are topped with lashings of cream cheese frosting. Decorated simply with marshmallow ears, eyes, and nose.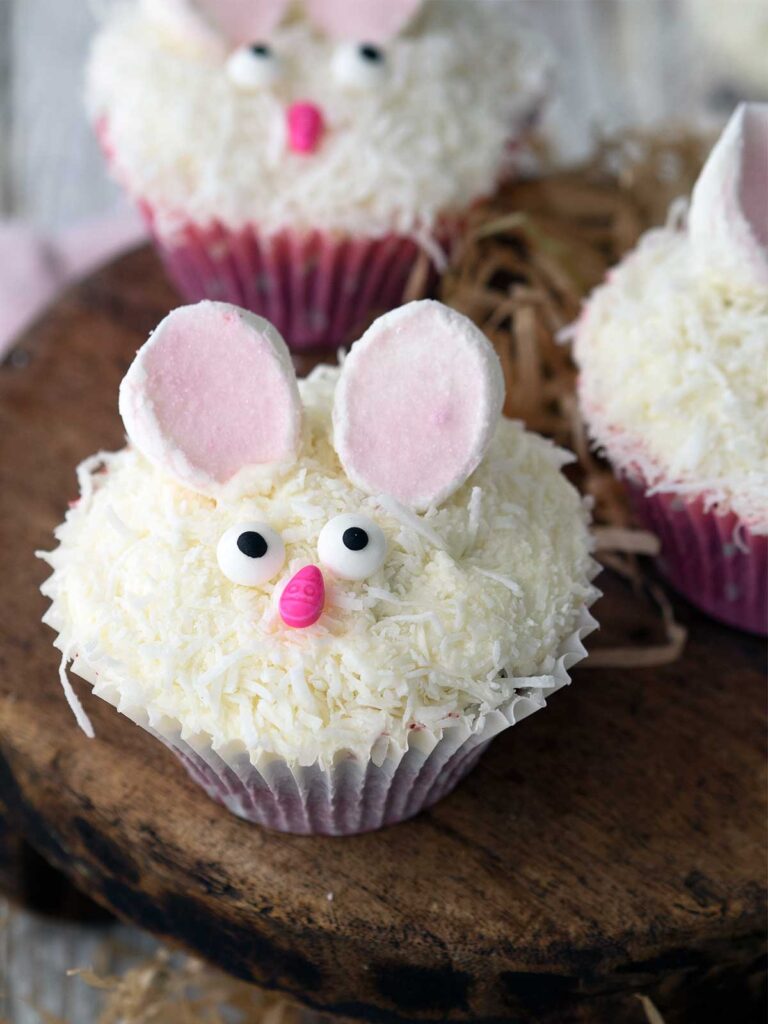 Maybe I made a mistake by making these cupcakes red velvet. It has a horrifying side effect of a bloody bunny massacre when you bite into them. Hopefully, you don't see it that way. Though you probably will now I've mentioned it.
Cute and simple cupcakes. Cut up a marshmallow to make ears, add some eyes, and a nose. Bingo you have a bunny. Or simply go for the ears only option. As you can see they are pretty cute too.
Sara xxx
Ingredients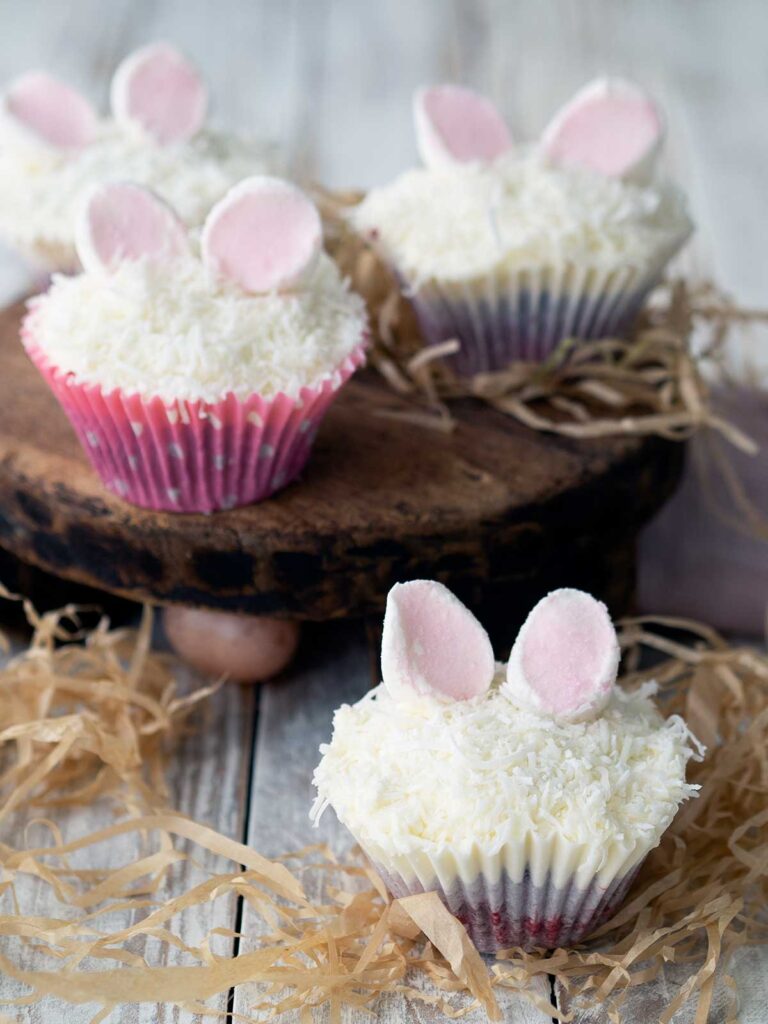 Recipe Walk Through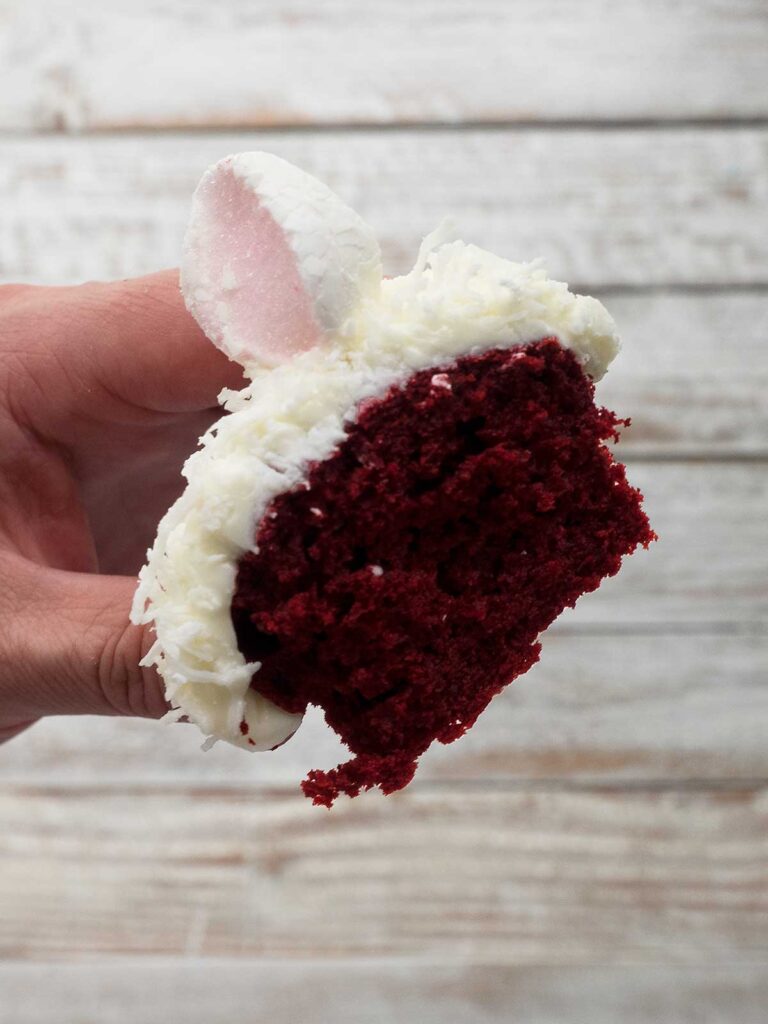 Decorating Bunny Cupcakes
First make step is to make enough bunny ears for your cupcakes. Cut a marshmallow in half and dip the sticky cut side in pink sanding sugar, coating it well. Continue until you have enough bunny ears.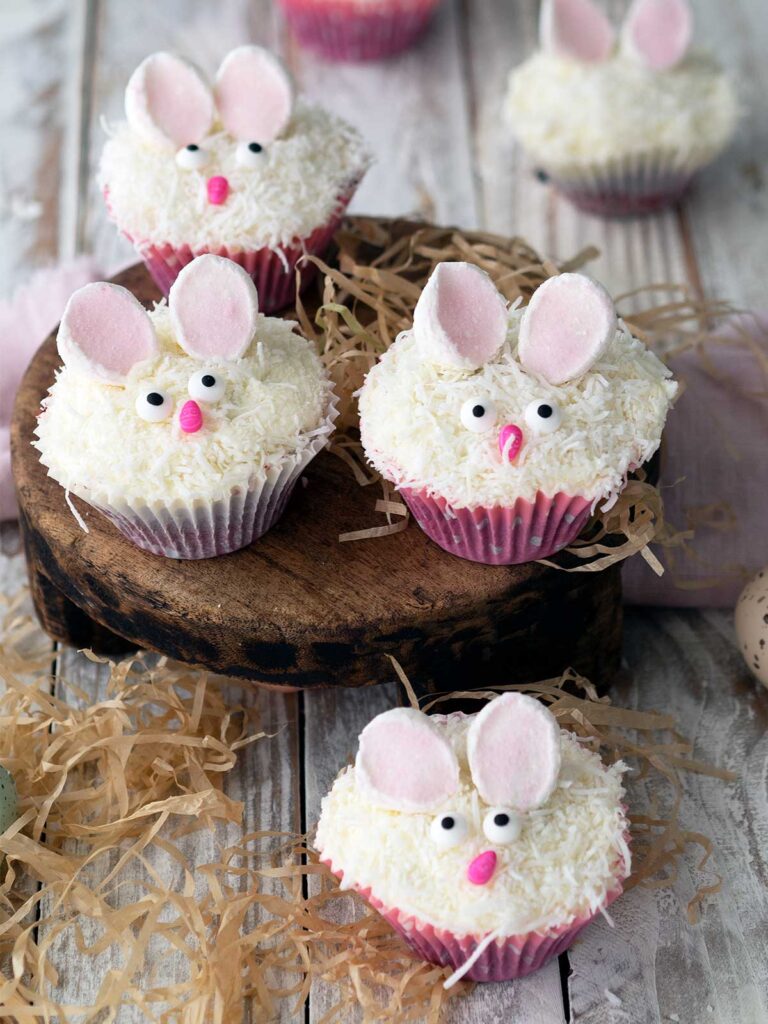 More Easter Recipes