Baking a ham for Christmas is probably one of the easiest recipes to add to your Christmas repertoire. My dark and stormy baked ham recipe is one that you will end up making again and again.
Even though a baked ham is quite easy to make, the results are very impressive. A large ham taken from the oven and presented to your loved ones over Christmas lunch/dinner, makes for a stunning centre piece. Plus you have the added bonus of ham carving theatrics at the table.
Cocktail inspired? Or just in a bad mood in the kitchen when baking said ham?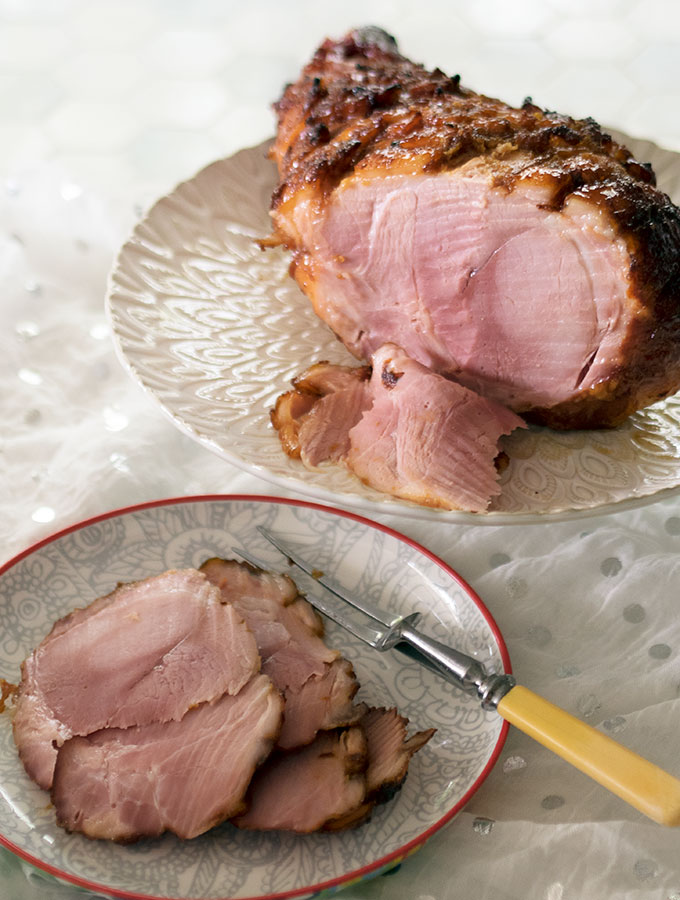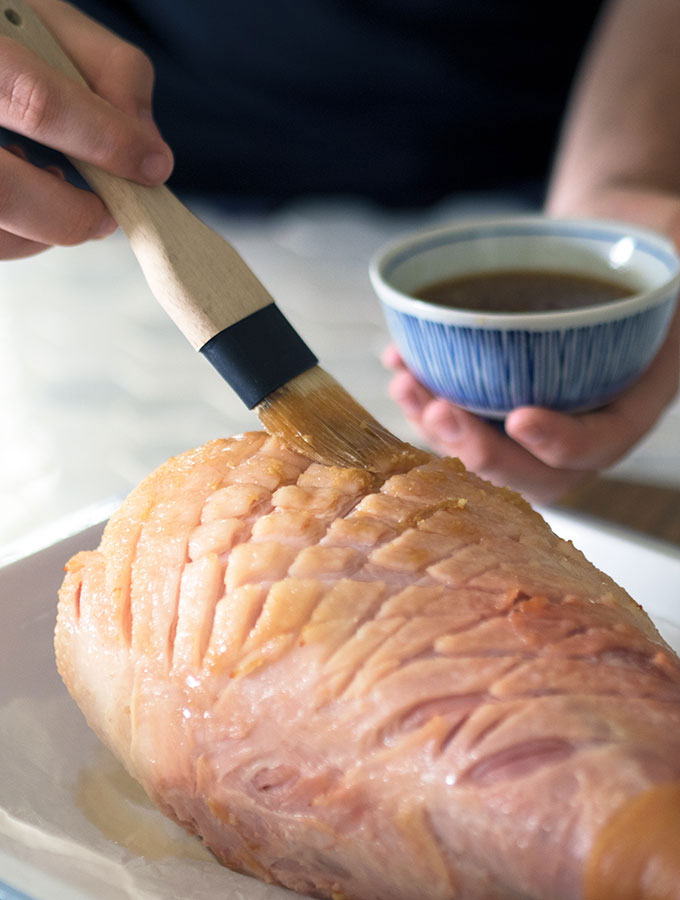 Happy to report I was quite happy making my dark and stormy baked ham. Yes, it is cocktail inspired. Probably why I was quite happy at the time, all that testing.
The dark and stormy baked ham inspiration didn't come from the traditional cocktail. Where would the fun be in that? No, this is based on my favourite version of a dark and stormy.
A version found on my beautiful friend Amanda's recipe blog, Chew Town. The recipe was developed by her lovely hubby Scott. Scott being a big fan of a dark and stormy, went about "perfecting" the recipe. The result is a full bodied dark and stormy with a spicy personality.
I knew the flavour elements, spiced dark rum, lime juice and ginger, would work perfectly with a baked ham.
In the below recipe I use a 2.5kg semi bone in ham. This may not be large enough for requirements if feeding a very large tribe on Christmas day. You may want to adjust ham size to suit.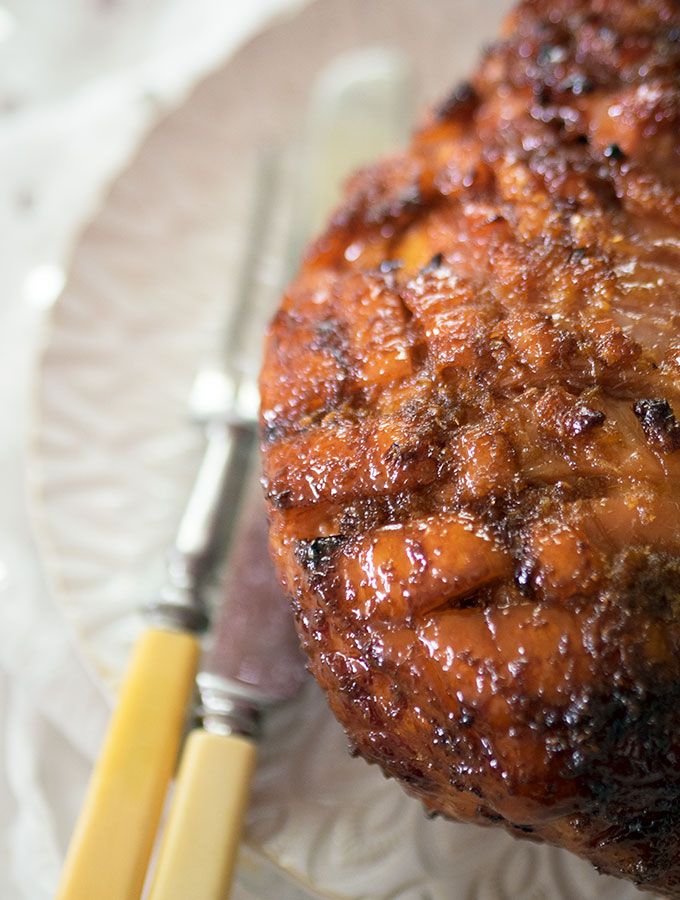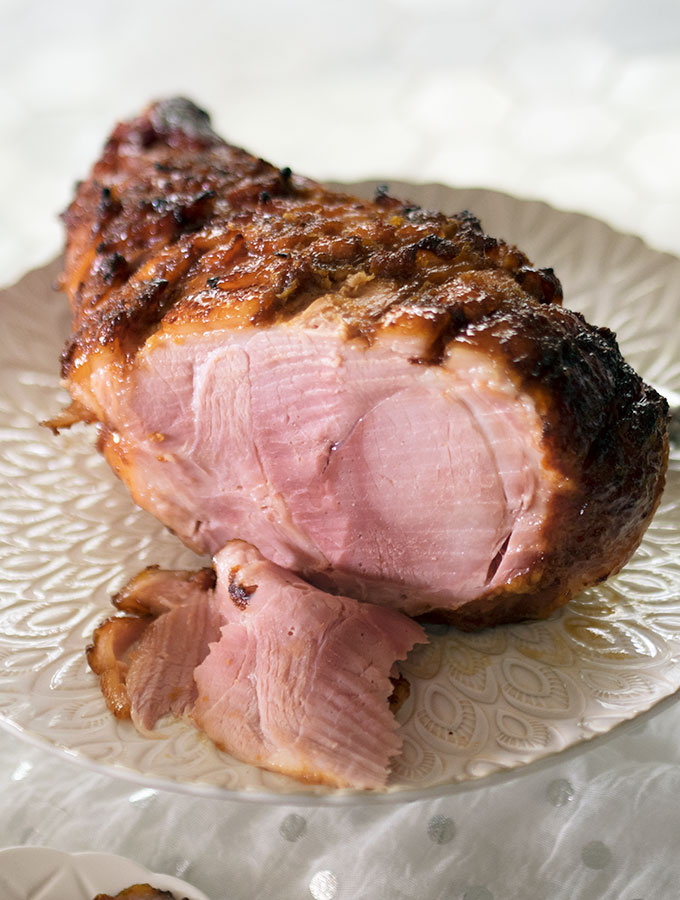 If you are unsure on how to carve a ham, I found a great video tutorial by Mitch Edwards over on the Australian Pork website. He also goes through storage. In fact the website is a great resource for any pork questions you may have.
The glaze for this dark and stormy baked ham is stickily delicious. I think it works best if you do take it that little bit further and develop a light char on parts of top of the ham. The spiced rum, ginger, lime and sugar transport you to the Caribbean this Christmas. Which isn't a bad place to be transported to.
Sara xxx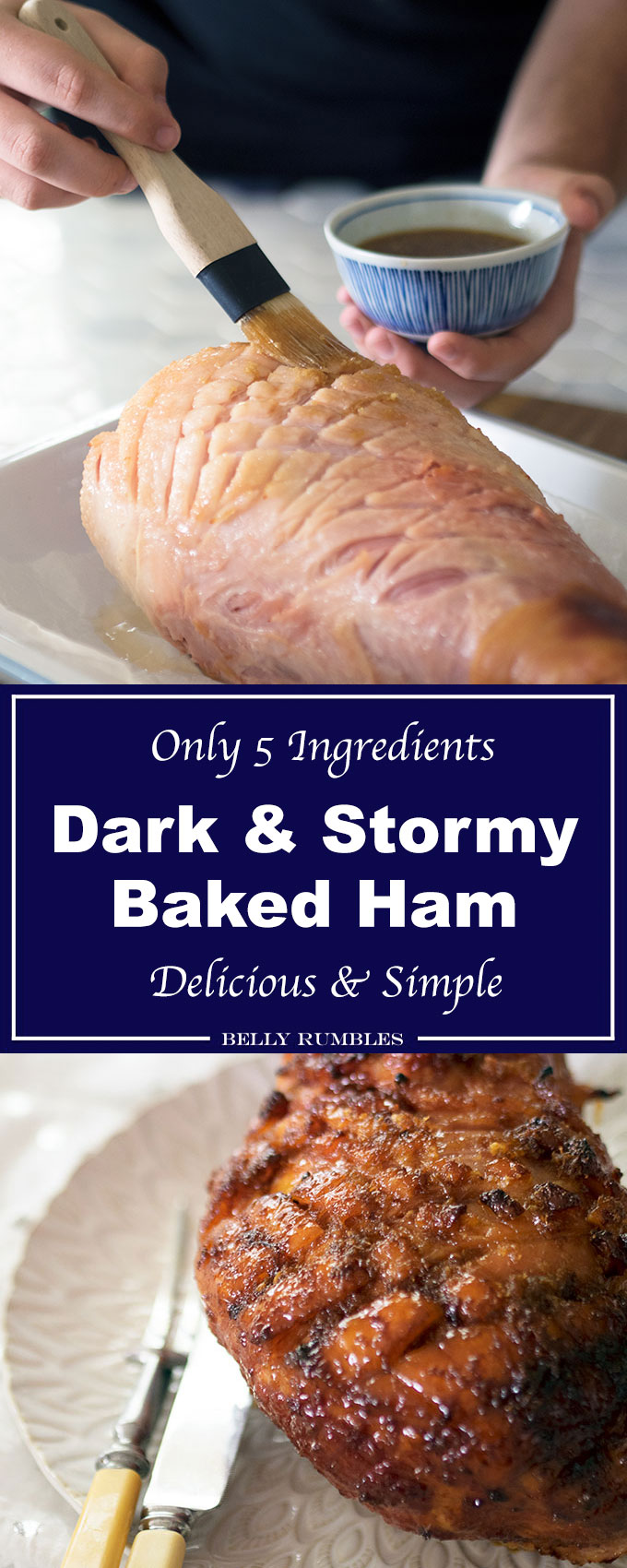 Become a subscriber and don't miss a single delicious recipe, restaurant review or travel adventure.
Subscribe to our mailing list