The Dog House is the perfect dog friendly accommodation in Port Macquarie NSW. Cute, quaint and doggo themed. Fully fenced back yard to keep your dog safe. The perfect overnight accommodation when driving from Sydney to the Gold Coast.
Last Christmas Harley had her first big travel adventure and road trip. We decided to head up to Queensland and spend Christmas with my Dad on the Gold Coast. On our road trip we also discovered a dog friendly cafe called Maggie's Dog Cafe.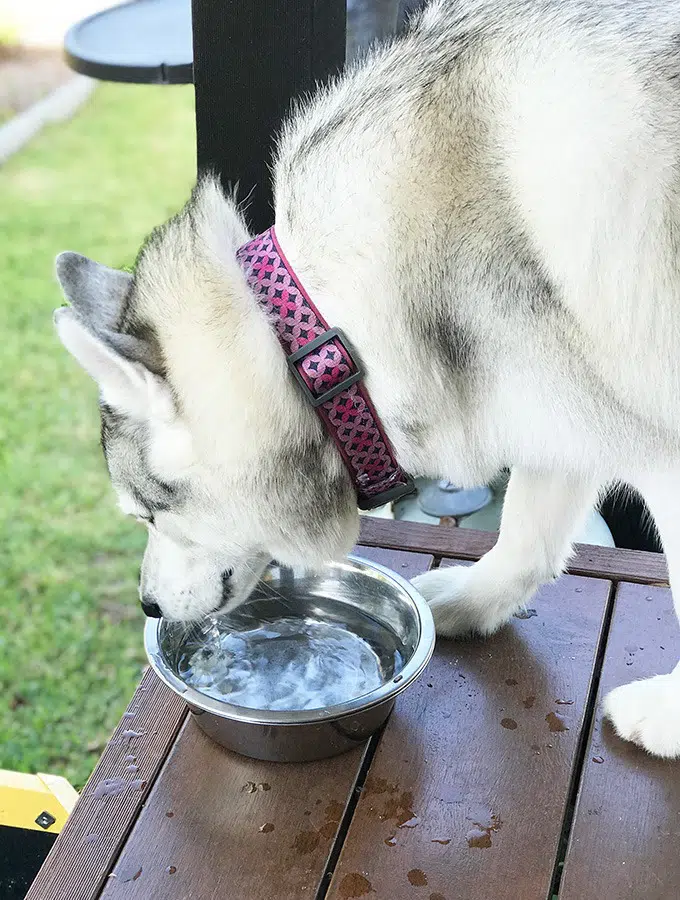 Just like with kids, a big road trip with a dog takes planning.
In my youth, Mac and I would happily drive from Sydney to the Gold Coast in one go (11 hours). With Harley in tow, and no longer as young as we use to be, the decision to stop half way was made. Port Macquarie is a good option and halfway mark when driving from Sydney to the Gold Coast.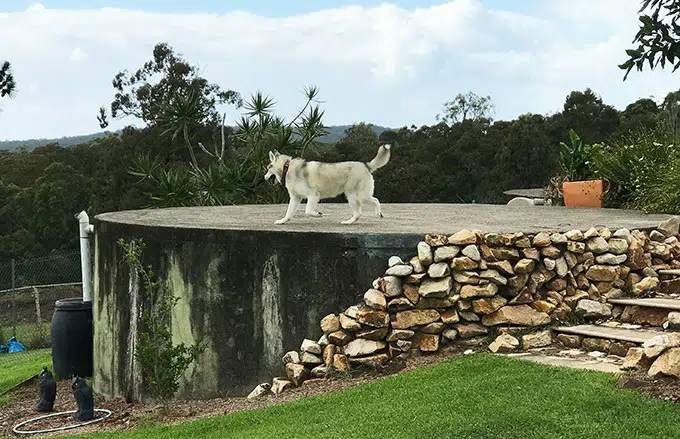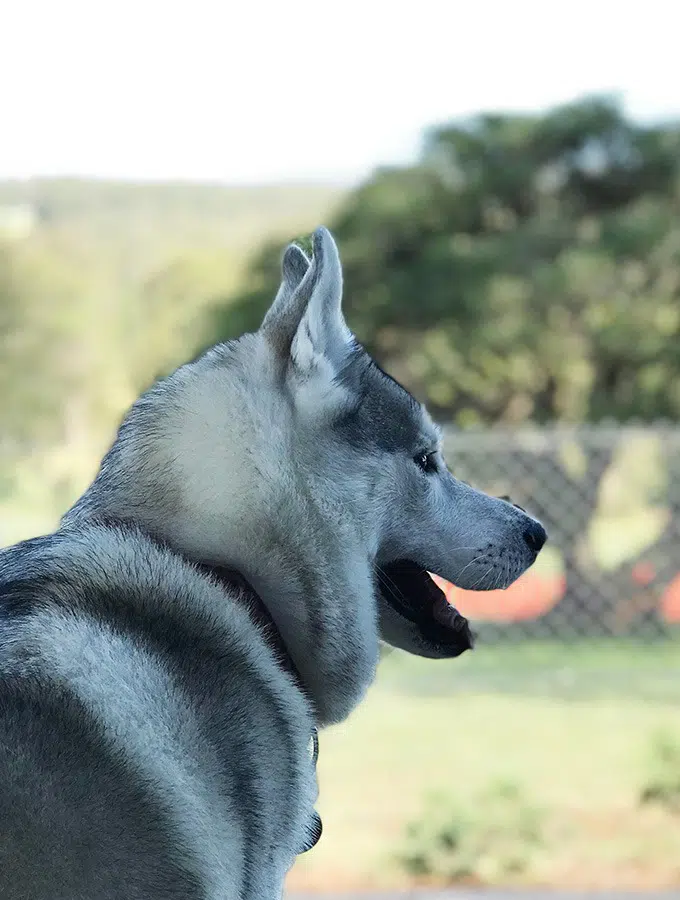 We are lucky, Harley is a very social dog, not only with humans but she loves socialising with dogs too. Fully house trained and has incredible indoor manners. In the past two years that she has been a member of our family there has been only one casualty. A pair of new shoes I had purchased. Obviously, she didn't like them.
There were a couple of challenges I had to tackle for this trip and the return leg. Finding accommodation that would take us for one night during the busy Christmas holiday season. Plus, it had to be dog friendly accommodation in Port Macquarie, or close to the area. With a lack of dog friendly hotels, I searched Airbnb for a solution.
Also traveling with a husky has another box that needs to be ticked. Dog friendly accommodation has to have a fully secured back yard with high fences. This allows her to freely run, poop off lead (she won't poop on the lead) and will stop her bounding off, chasing a kangaroo, never to be seen again.
The Dog House, Dog Friendly Accommodation in Port Macquarie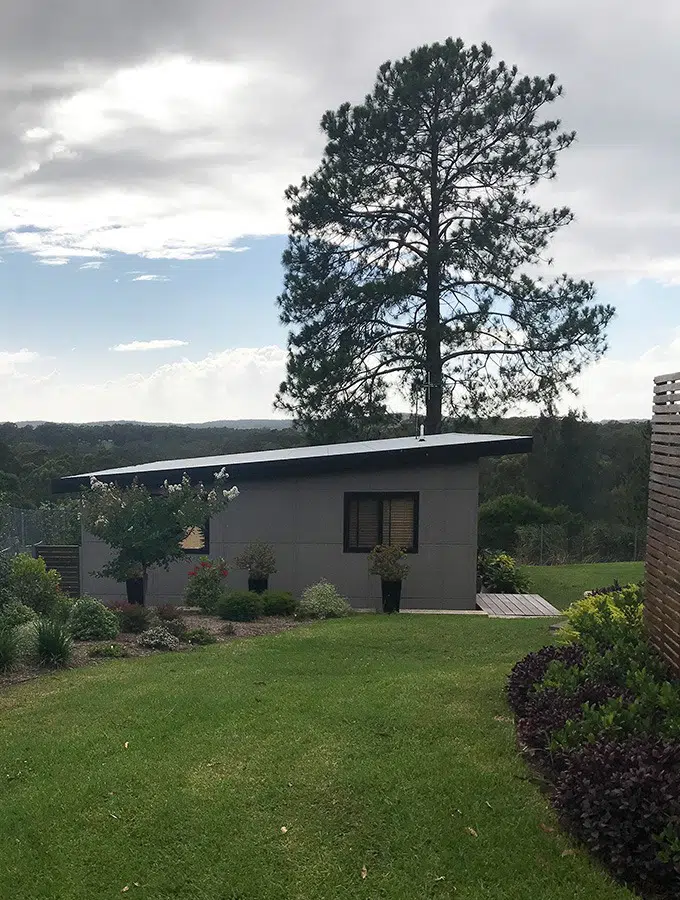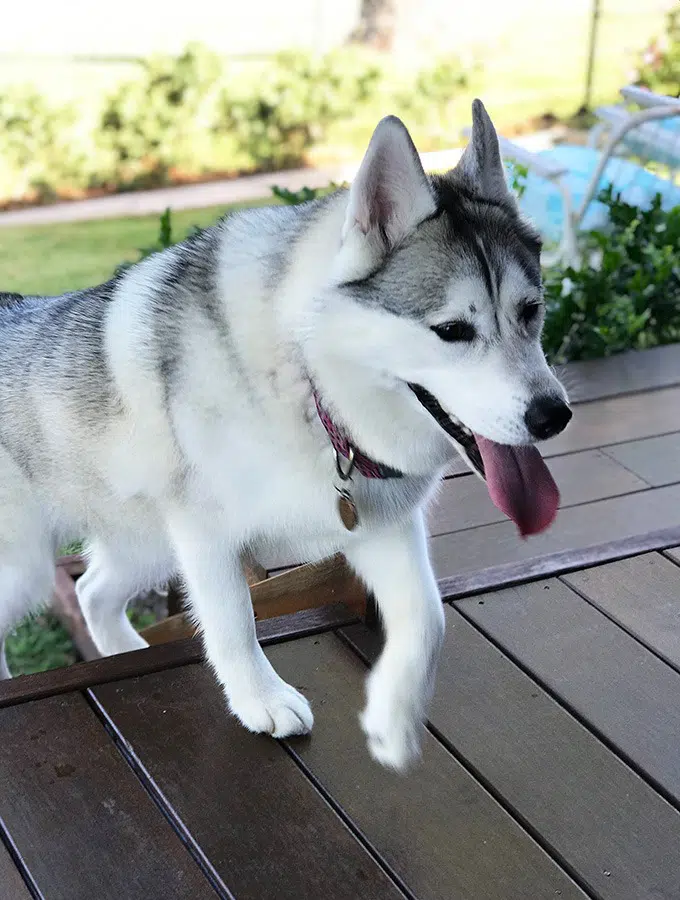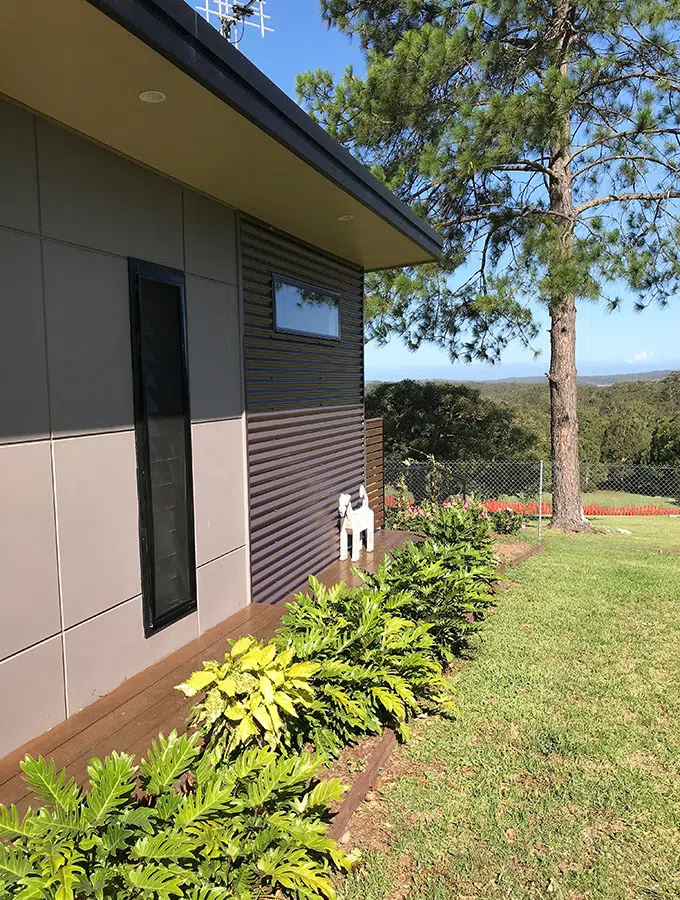 The Dog House proved to be the perfect solution for us, a wonderful find. Truly dog friendly accommodation near Port Macquarie. It ticked the safe and secure back yard box as well.
From the back porch there are expansive views of the countryside, yet you are only a 10 minute drive to Port Macquarie. Which is convenient to pick up any supplies you may need.
The house (think granny flat) is located on the same property as your hosts. It has three rooms, the main open area which includes a limited kitchen, lounge room, and main sleeping area. There is also a large modern bathroom and a separate bedroom with two twin beds.
Even though you are a few meters away from the main house, your privacy is assured. We only saw our hosts Robyn and Gerarde a couple of times during our stay. The obvious times of arrival and departure. Then when Harley decided she wanted to go join their family dinner and headed up to their back verandah. I was worried we were disturbing them, they were amazingly gracious hosts that weren't worried at all.
The Backyard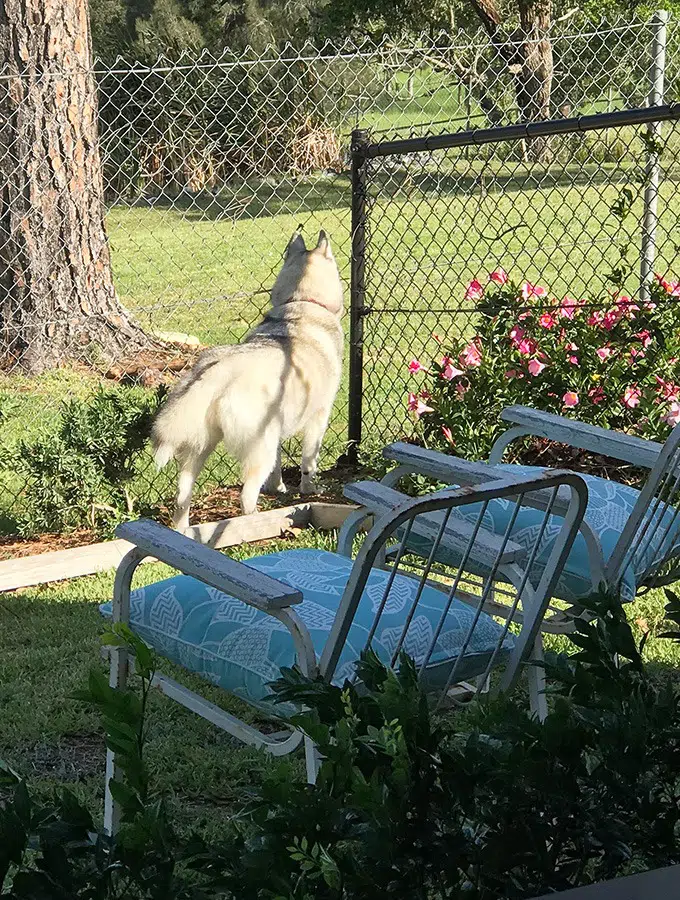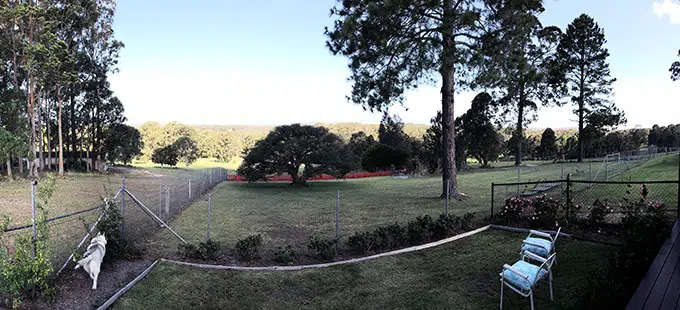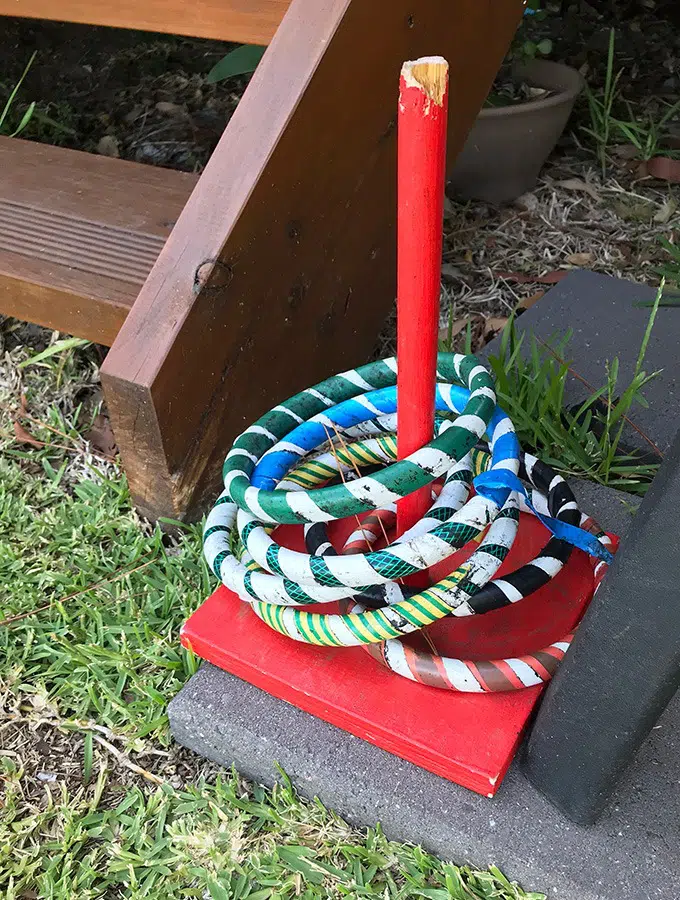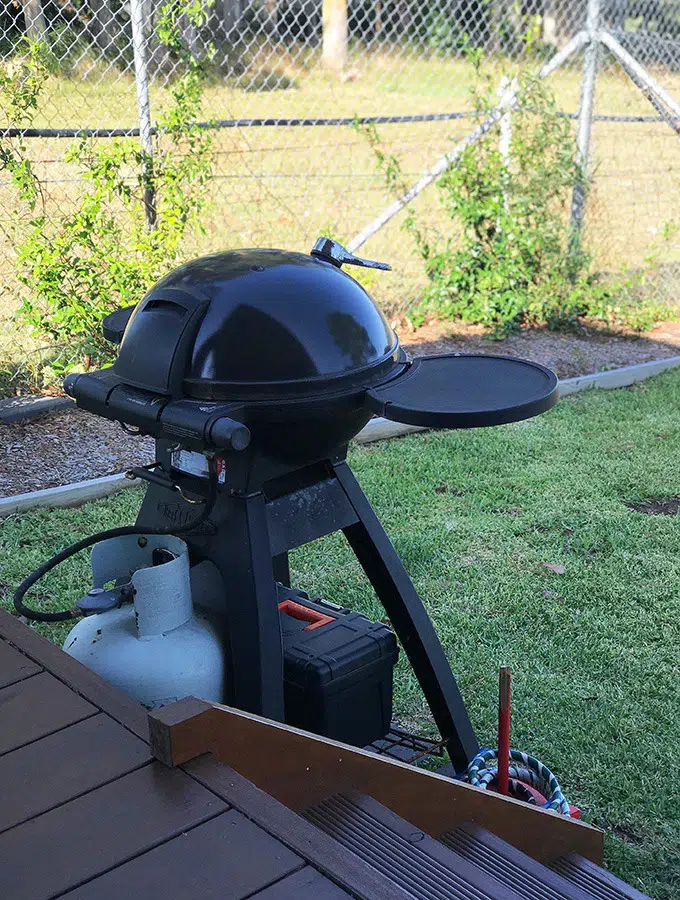 The fenced yard was perfect for our needs. There is also a large fenced area behind where Harley could have a very good supervised run. The whole property is safe. As soon as you enter the property from the front everything is fully fenced. This is the ideal accommodation for husky owners. Or any owner of a dog that can't be trusted off leash.
Harley had a great time visiting our hosts, running on top of the big water tank and saying hello to the resident dogs.
When in our accommodation the small backyard gave Harley independence to head outside when she wanted to. There are lawn chairs, table with stools on the deck, a barbecue and quoits to play with.
The Main Living Area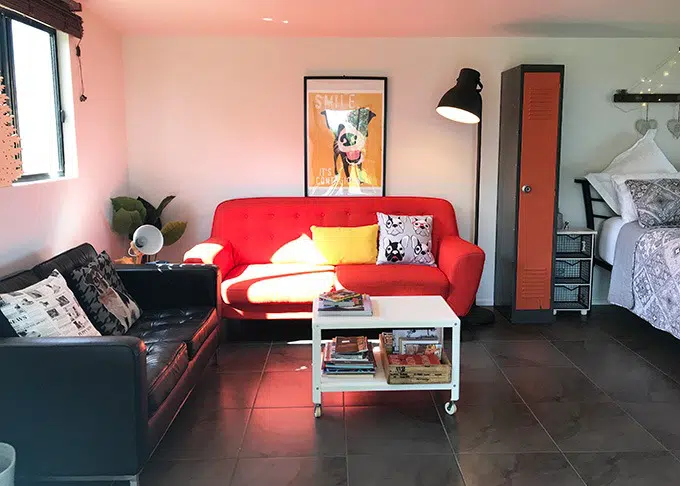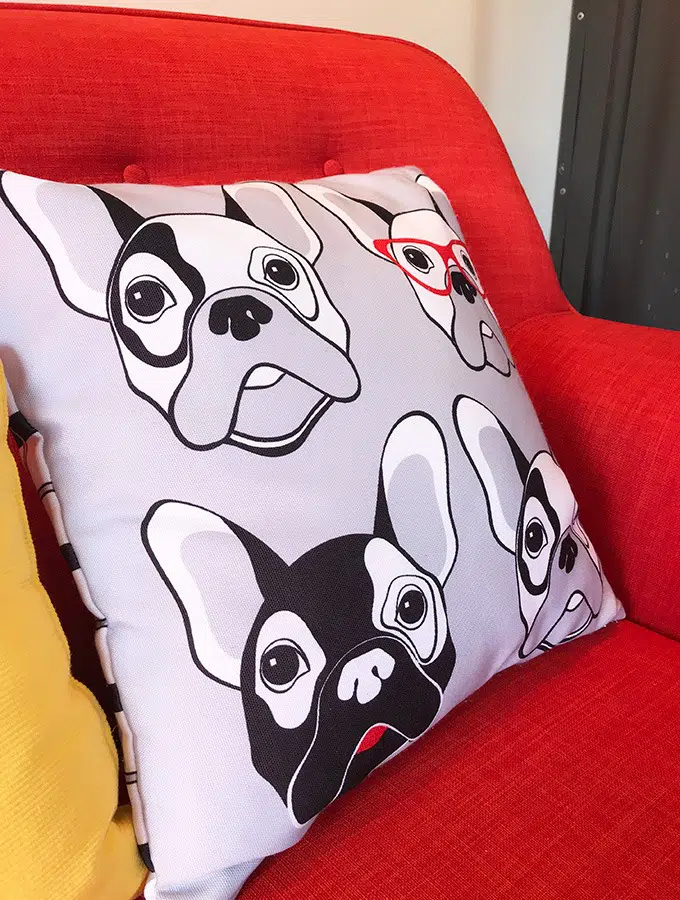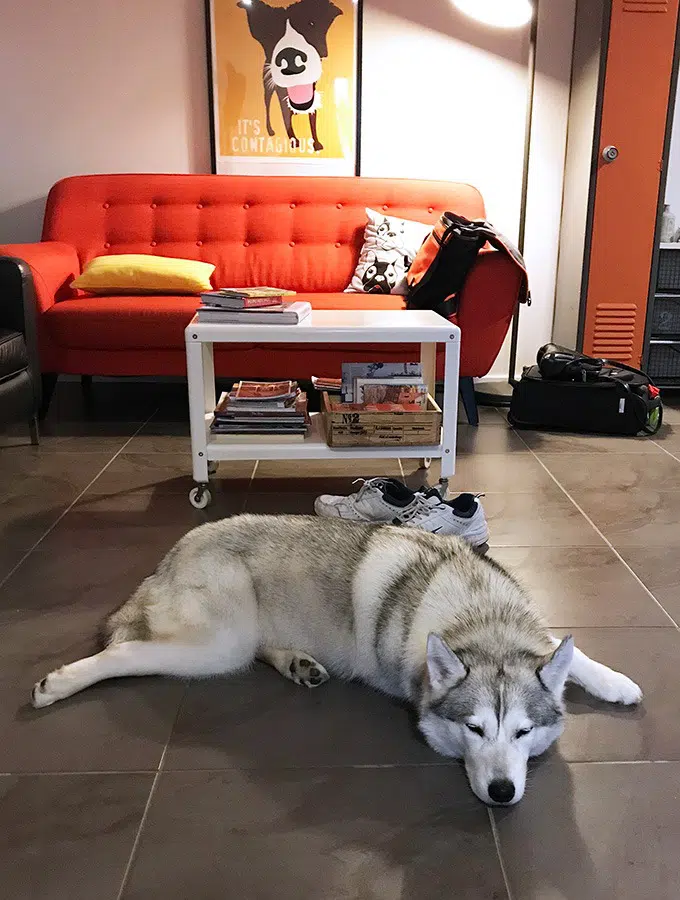 The main area of the dog house is an "L" shape open plan space. When you enter the front door you walk into the semi kitchen. From there you are facing the lounge area, and to the right is the main queen size bed. The area is fresh and modern. But the more you look the more you see all the little details.
The accommodation is completely doggofied styling wise. From the reading material on the coffee table (dog books) through to the artwork on the walls, cushions, and little nick nacks.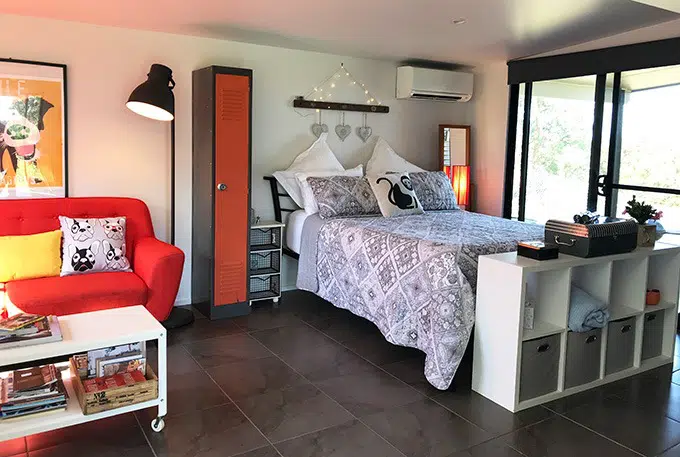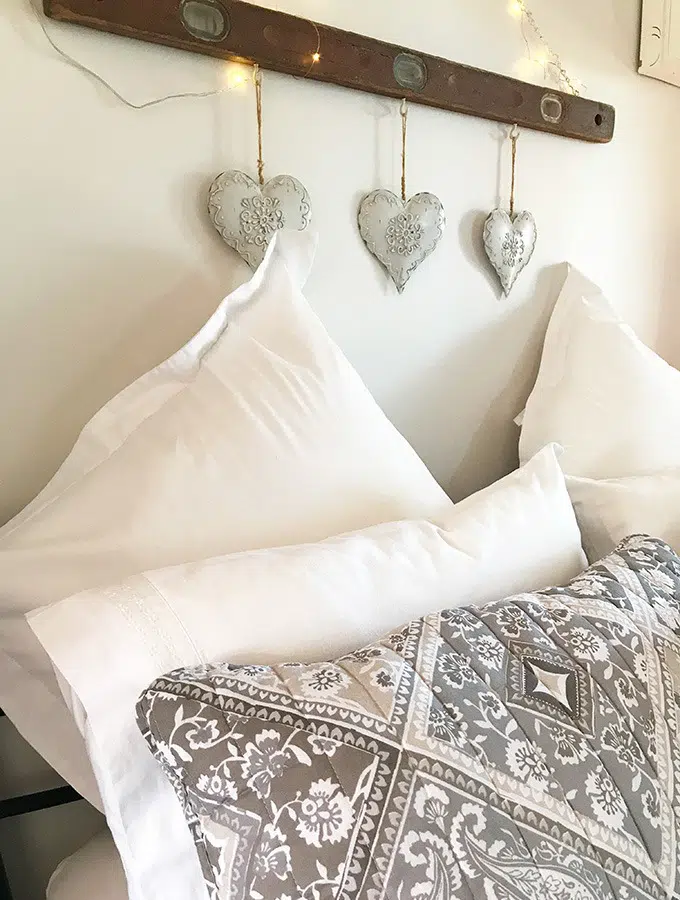 The bed is rather comfy and is situated next to the sliding doors out to the backyard. You are able to view the wall hung flat screen television from either the bed or the lounge. There is also a large DVD library and games for a family night in.
The Separate Bedroom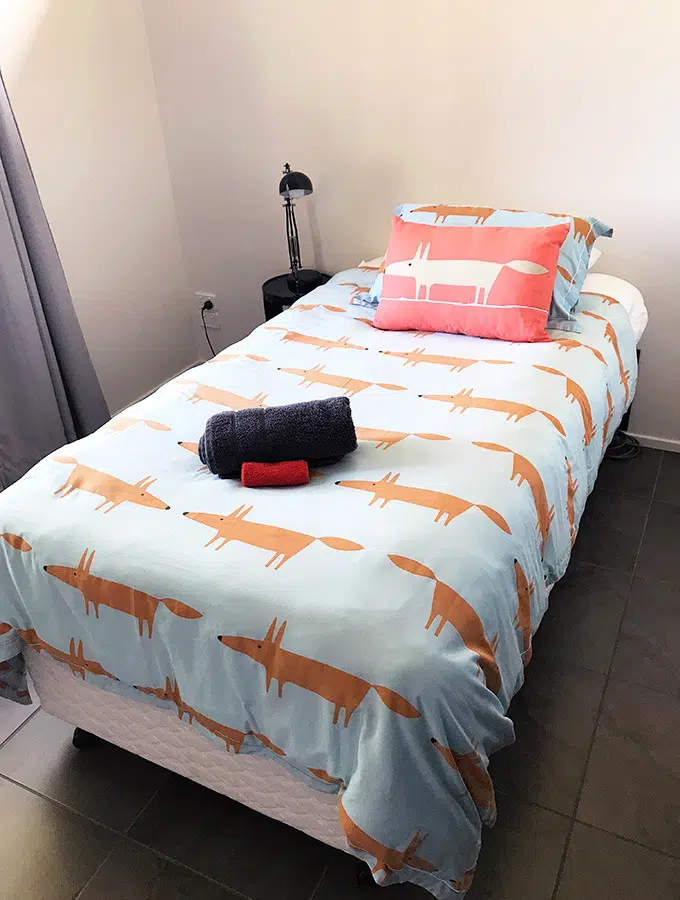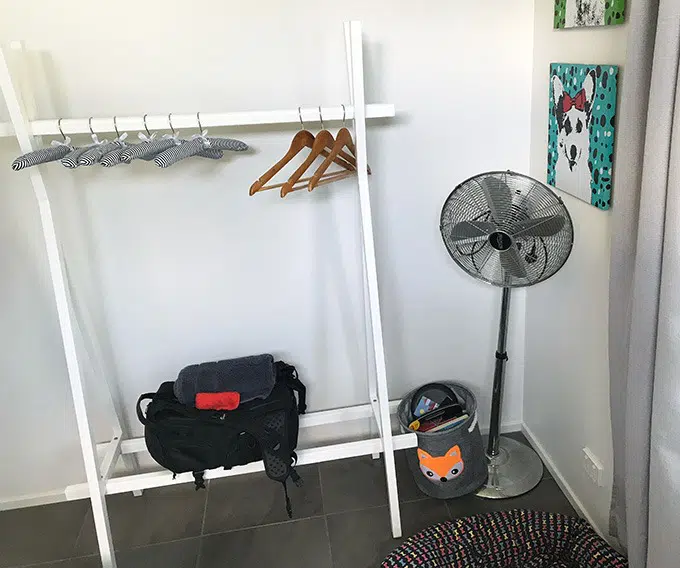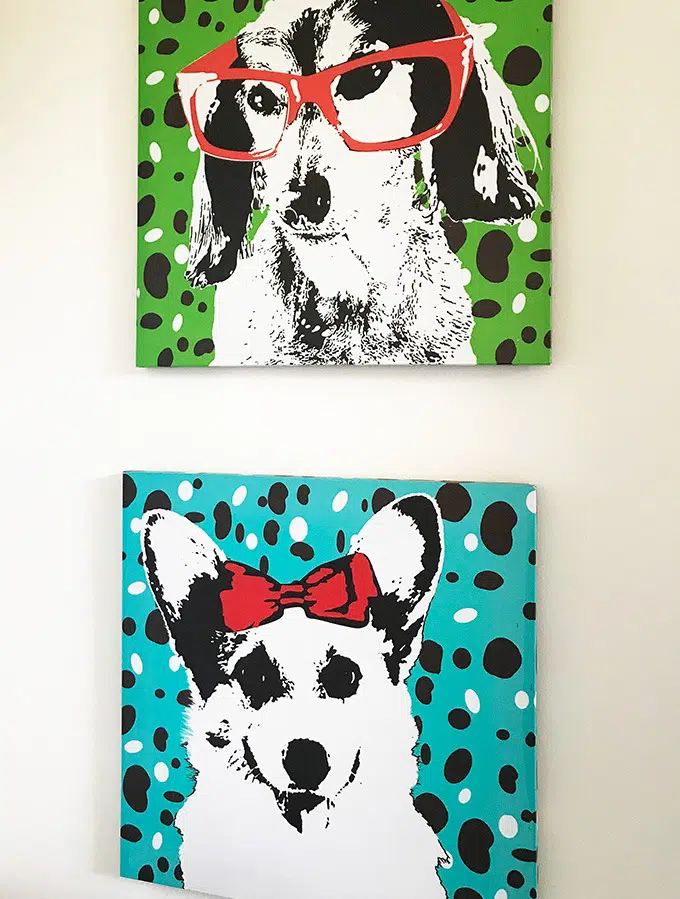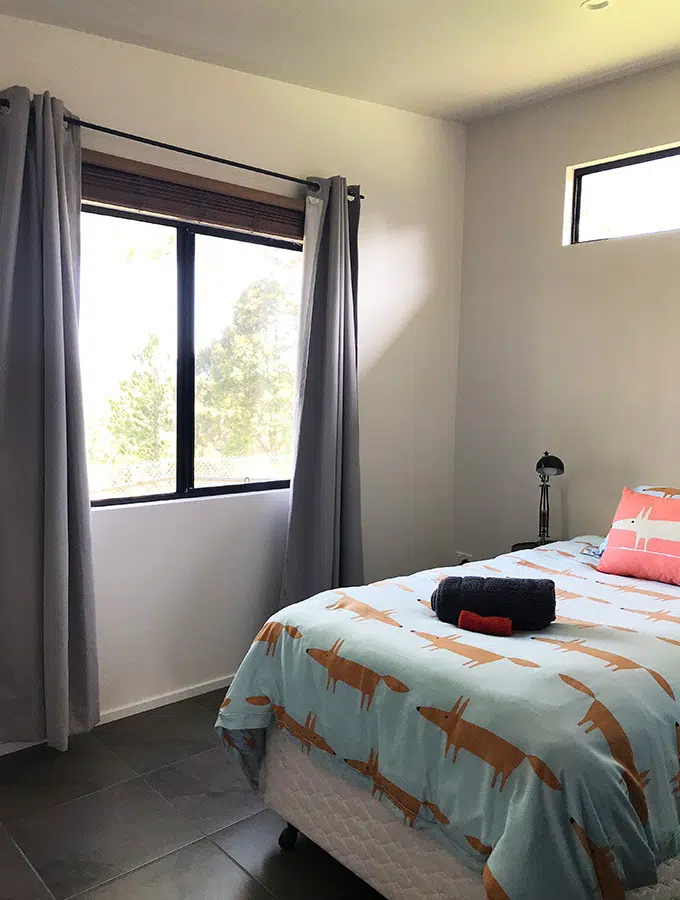 The separate bedroom is also doggo decorated. It has a door that can be closed, two single beds and is perfect for those of you traveling with two legged kids. It offers the parents and kids some privacy at night, or just for some general alone time to read a book.
The Kitchen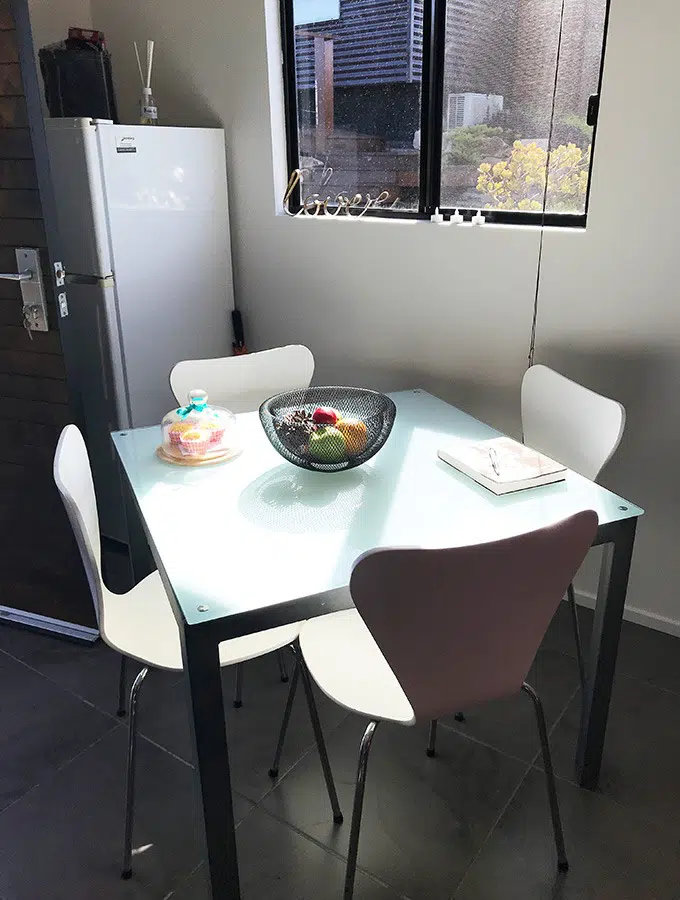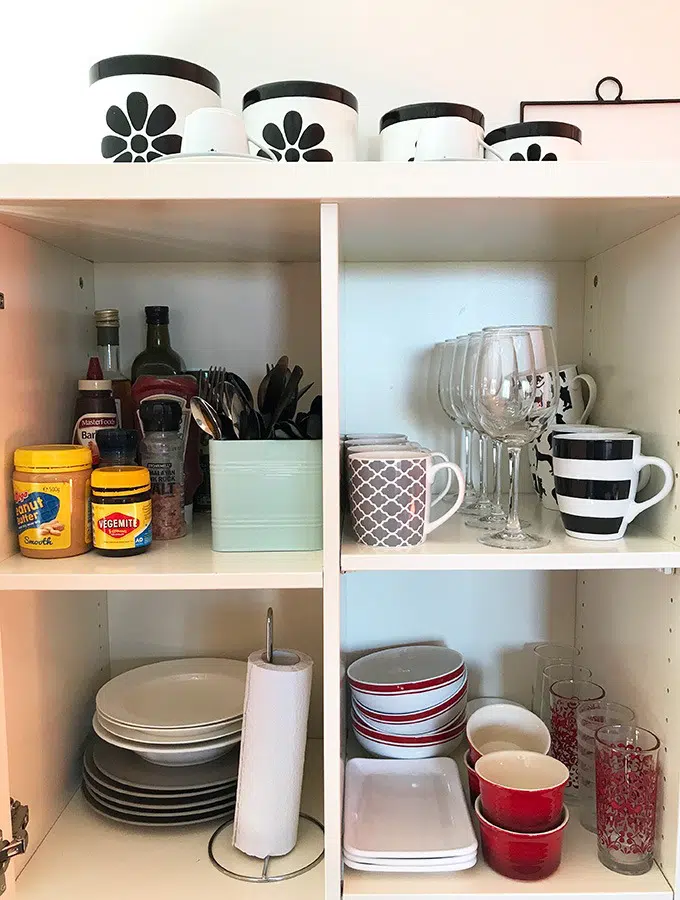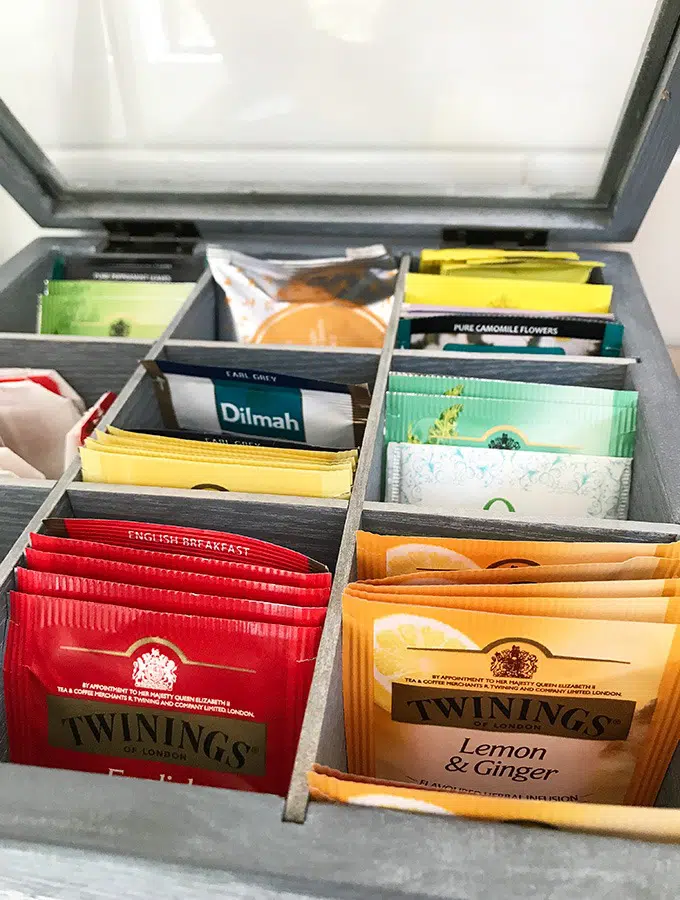 The "kitchen" really isn't really a kitchen in the true sense. It has a bench area with sink and microwave. There is the essential coffee machine, kettle and toaster. A fridge that will fit plenty of food in it to feed a hungry hoard.
Between what is supplied in the "kitchen" and the barbecue out the back you are going to eat well whilst on holidays. That is when you aren't eating out at Port Macquarie's many dining options, of course. Or even visiting Tastings on Hastings.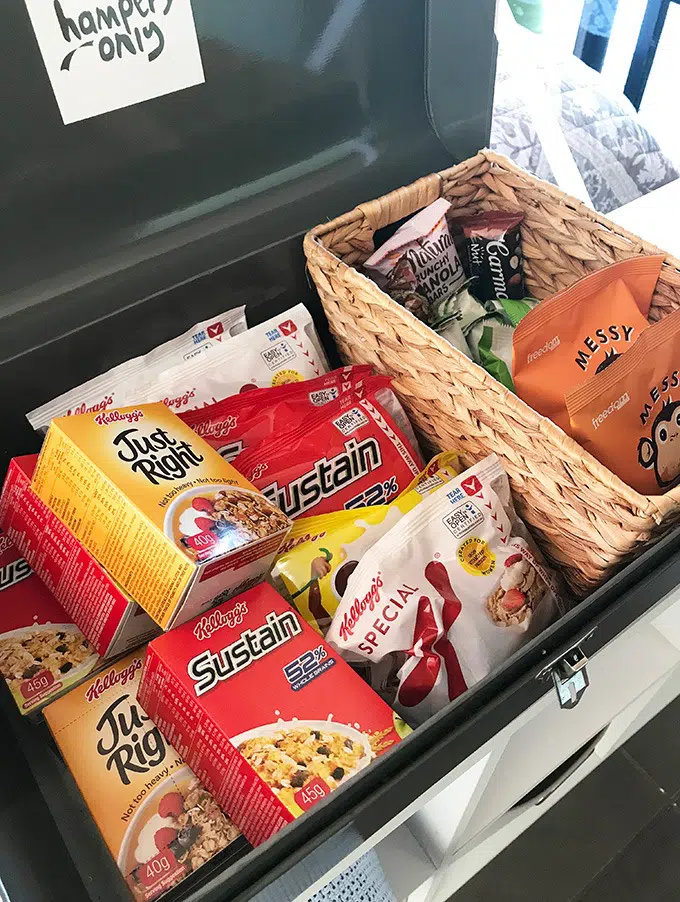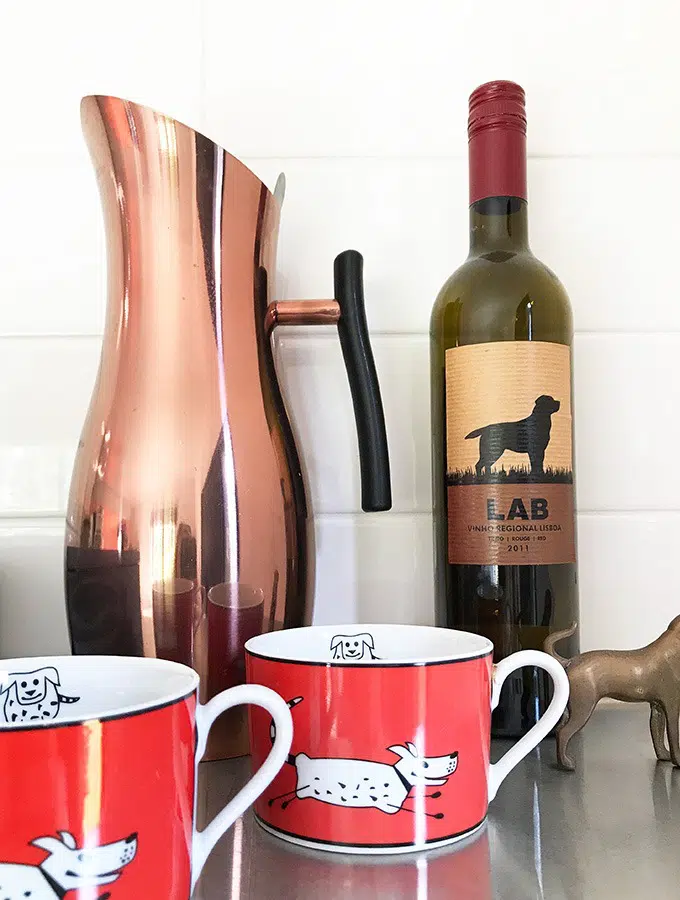 Basic breakfast items are provided, bread, butter and jam are found in the fridge along with a large bottle of milk and orange juice boxes. Search a little further and you will find a hamper stocked with cereals and snacks. Keep exploring and there is a supersized tin of chocolates to be found!
A special mention to the freshly baked homemade cupcakes that were waiting for us on our arrival.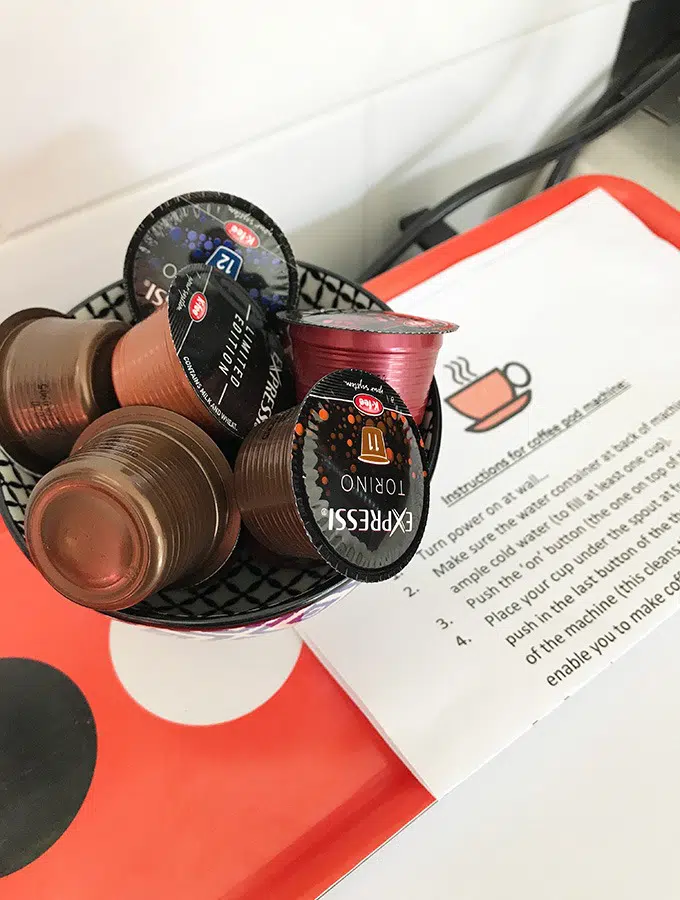 The Bathroom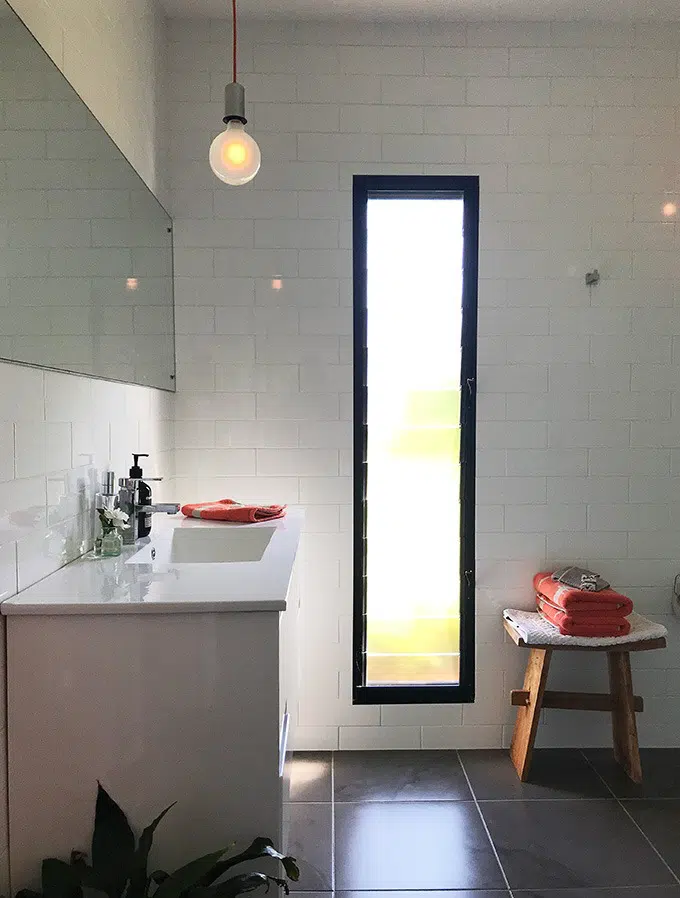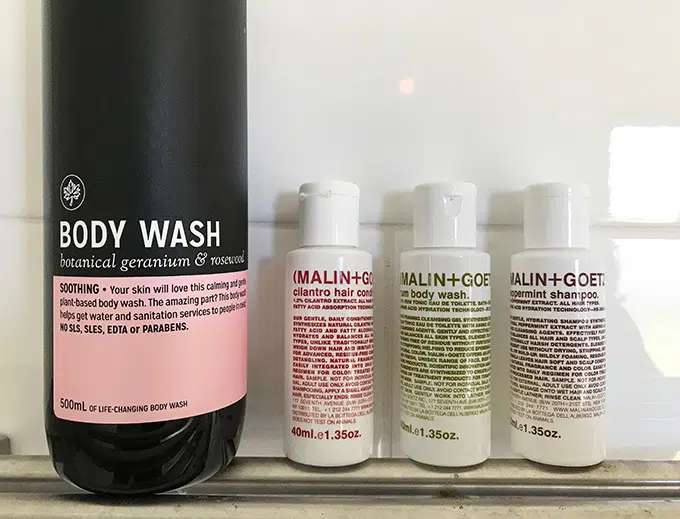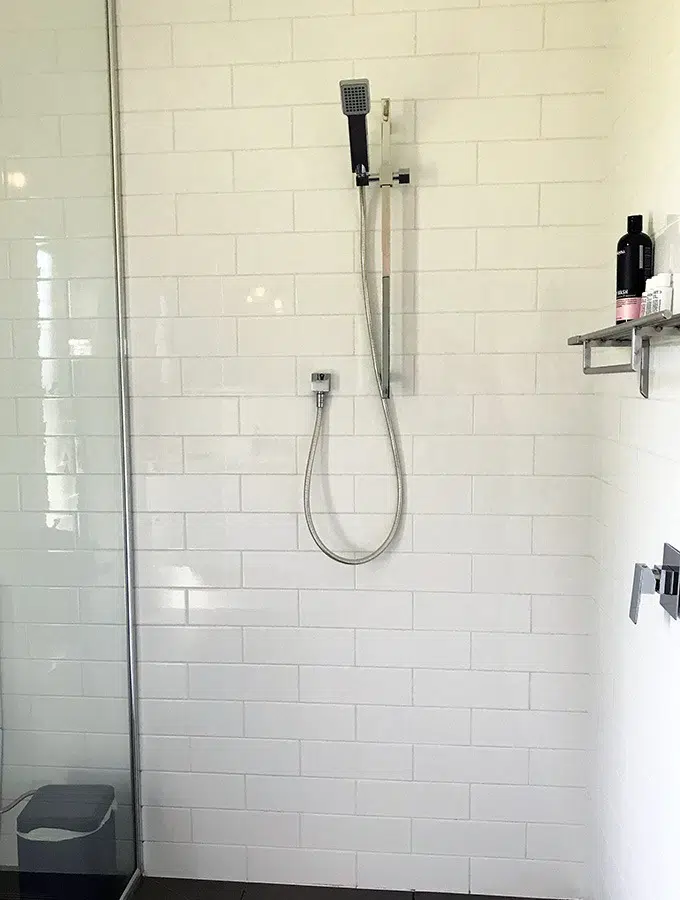 The bathroom is large, light and modern. It has a spacious walk in shower, and again the doggo touches of themed towels. If you poke your nose in the draws of the vanity you will find all sorts of toiletries for your stay. There are also extra towels if needed.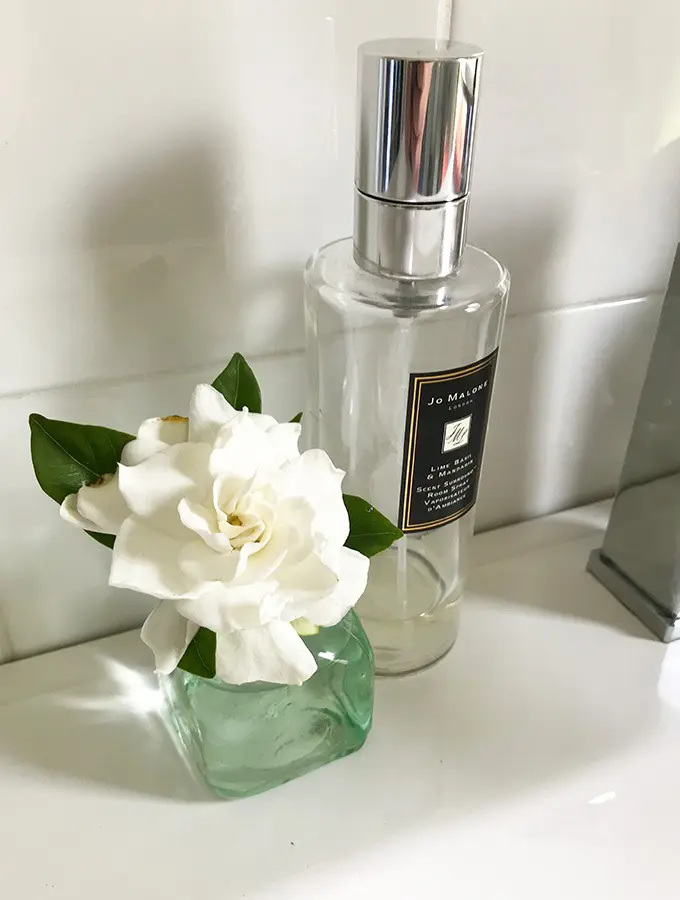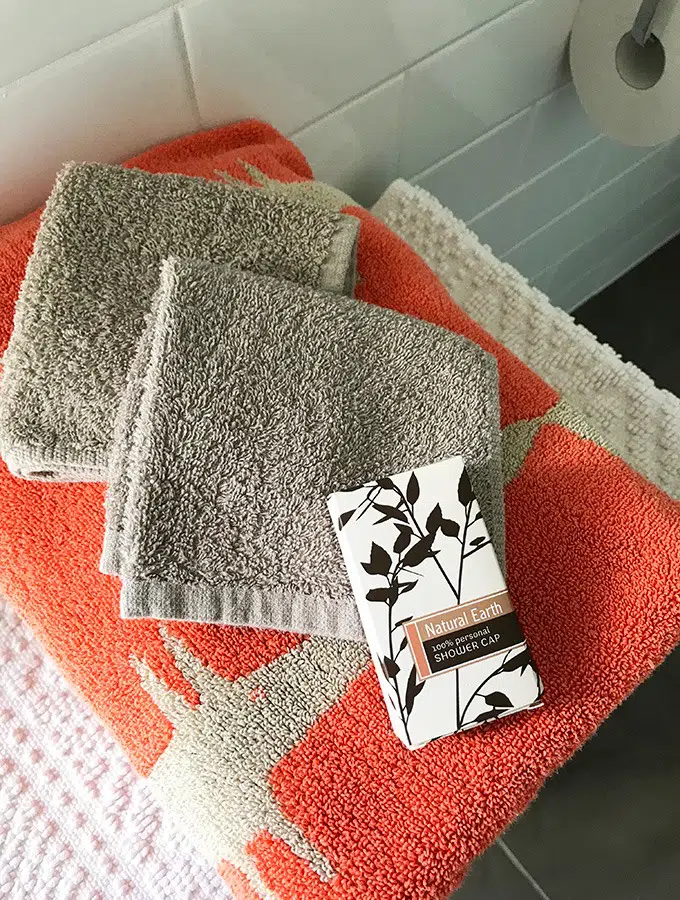 My final thoughts on the Dog House Port Macquarie
The accommodation is gorgeous, with lots of little doggie details. Robyn and Gerard have thought of everything. The accommodation is spotless and modern.
It was the perfect over night stop for us, three adults and one husky, on our drive up to the Gold Coast. I do have two regrets about our stay. One, not trying Gerard's homemade pizza as there are rave reviews in the guest book. The other, that we couldn't chill out at The Dog House for a little longer.
Regarding the kangaroos. Harley could smell them but never quite work out where they were from the yard. If you look hard enough you will see them in the lower paddock at dusk and dawn.
You can find the listing for The Dog House on Airbnb.
Sara xxx
Become a subscriber and don't miss a single delicious recipe, restaurant review or travel adventure.