The only Macanese cuisine offering in Australia is now at House of Tong in North Ryde. A special nine-course Macanese banquet for Taste of Macao Food Month in Sydney.
One of the things I love about living in Sydney is my food cravings are generally easily satisfied. If you search hard enough you will find a restaurant for your cuisine of choice. Sure, there are a few holes in our culinary landscape, but they are slowly being filled.
It was only a couple of weeks ago I discovered Sydney (or anywhere in Australia) doesn't boast a Macanese restaurant. Honestly, before a few weeks ago I hadn't given Macanese cuisine much thought past an egg tart. Which is crazy when you consider Macao is only an hour ferry trip from the mecca of food, Hong Kong.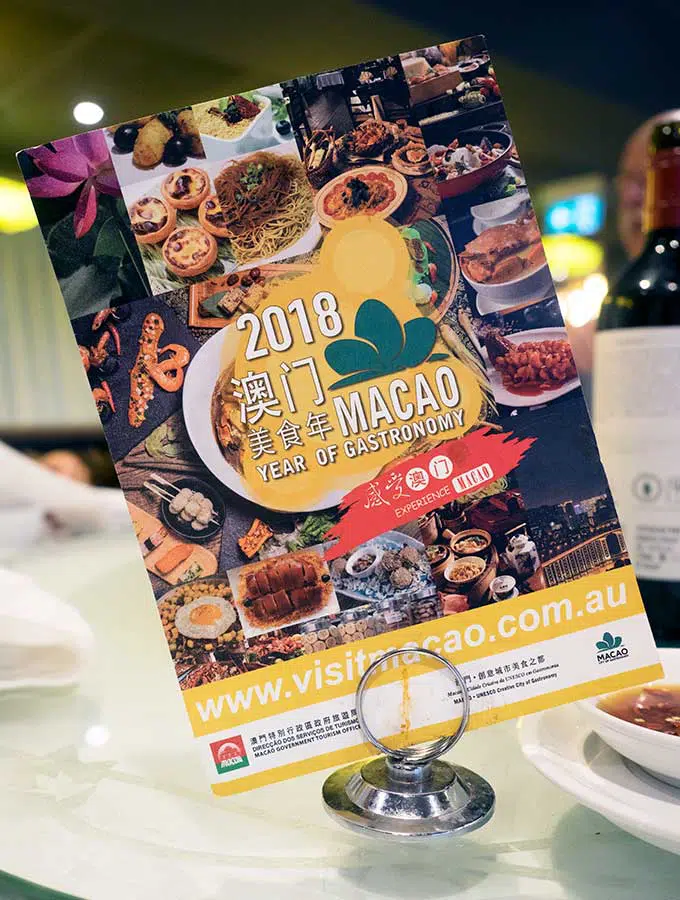 The Macanese food hole in Sydney has been filled, if only briefly, by Taste of Macao Food Month taking place in Sydney. Hosting a special multi-course dinner for the Macao Food Month is the popular House of Tong in North Ryde RSL.
Macao was designated by UNESCO as a Creative City for Gastronomy
What is Macanese cuisine? Why are you going to make your way out to North Ryde to have a taste? There are a couple of easy answers to that.
Macanese cuisine is one of the world's earliest fusion foods, dating back five centuries. Portuguese and Chinese food collide with a side smattering of influence from Portugal's African and Indian colonies. Fusion is all the rage right now, why not taste the original?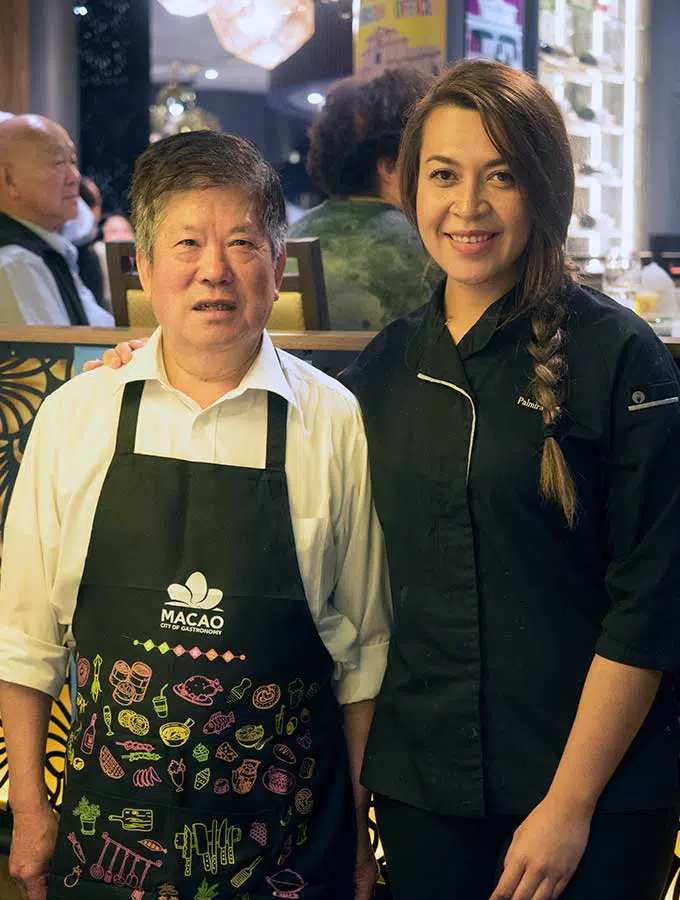 House of Tong's chefs have been personally trained by renowned Macanese chef Palmira Pena. Palmira was invited to Sydney by House of Tong to train and work closely with the chefs to create a special nine-course banquet. The popular dishes will find a permanent home on the menu once Taste of Macao is over.
Palmira has had a globe-trotting career which has seen her based in Switzerland and Tokyo. But the Macao born chef is back home and taken over reigns the family business. Her father is Macao chef and restaurant owner Manuel Pena who started the traditional Portuguese restaurant, O Manel, in Macao's Taipa Village in 1992. The business has grown and expanded since that initial restaurant. Palmira was destined to be a chef, it's in her blood.
During 2018 Macao is celebrating everything food!
Last Thursday I was lucky to be invited to an intimate media dinner to try the Palmira Pena/House of Tong collaboration for myself.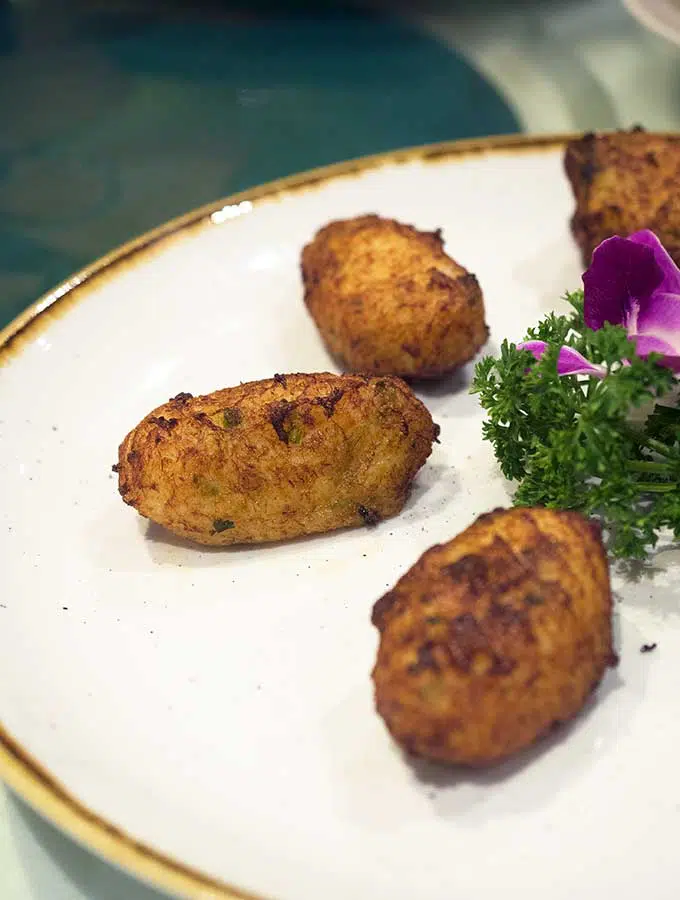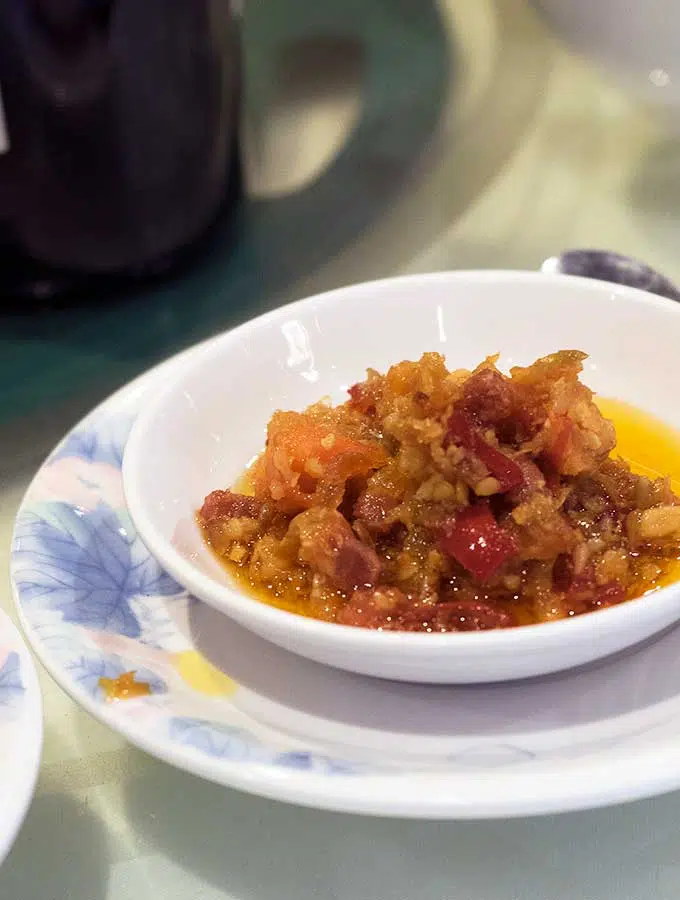 Pasteis de Bacalhau, croquettes/fritters of salted cod and potato. I smile as I take a bite through the delightfully crisp exterior into the mild tasting and creamy filling. Served with a chunky, not too hot, house-made XO sauce with a great little umami kick.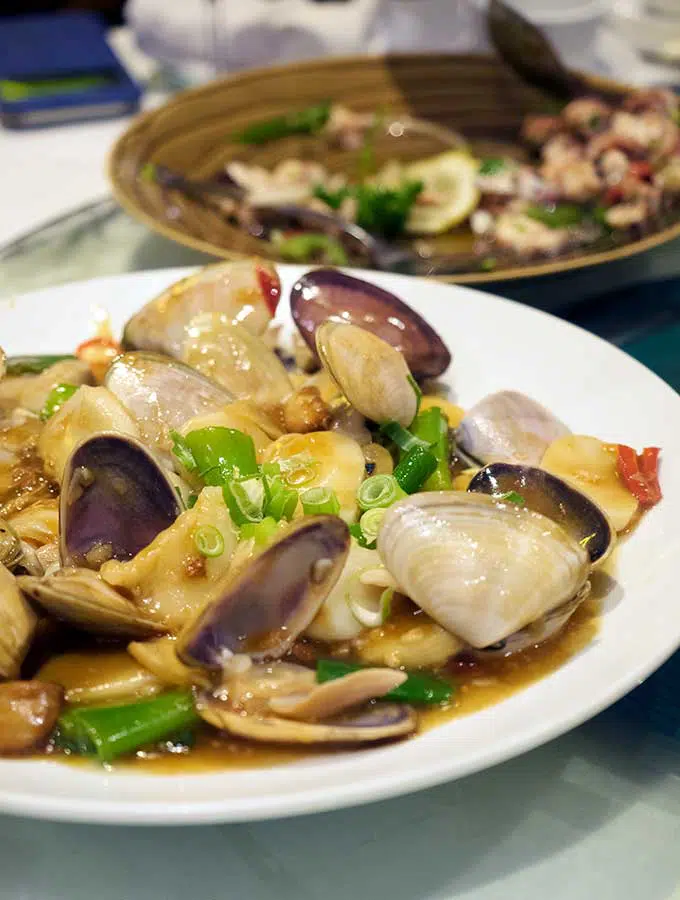 Initially I was trying to be chopstick savvy while tackling the wok-fried pipis with XO chilli sauce & rice cake. Giving up to pick them up with my fingers and sucking the bivalves from their shells. This resulted in a lot of saucy finger licking. You will be happy to know I returned to chopstick usage for the deliciously chewy rice cakes, tender whole garlic cloves and slices of ginger.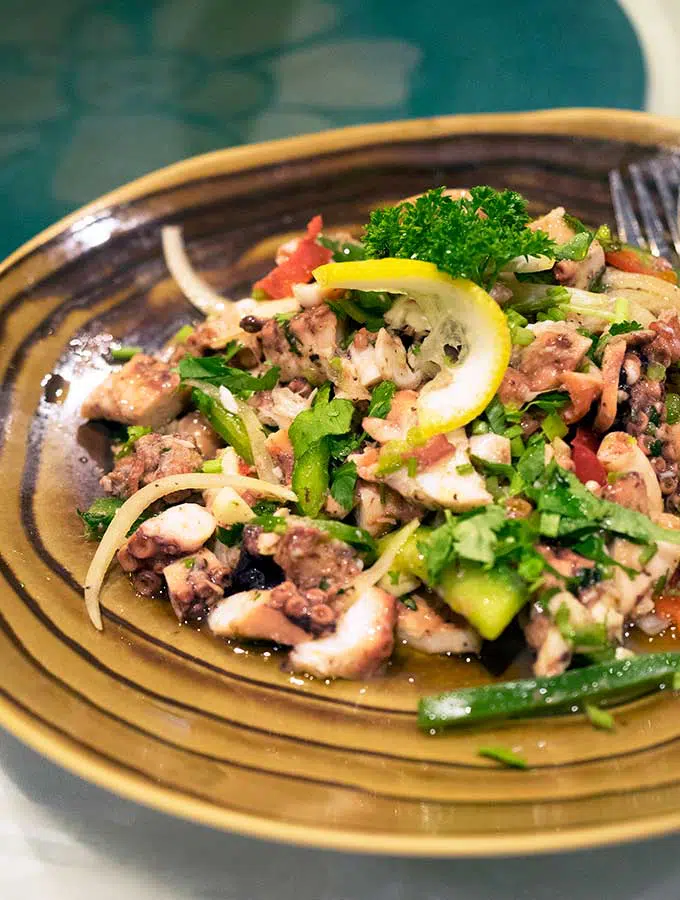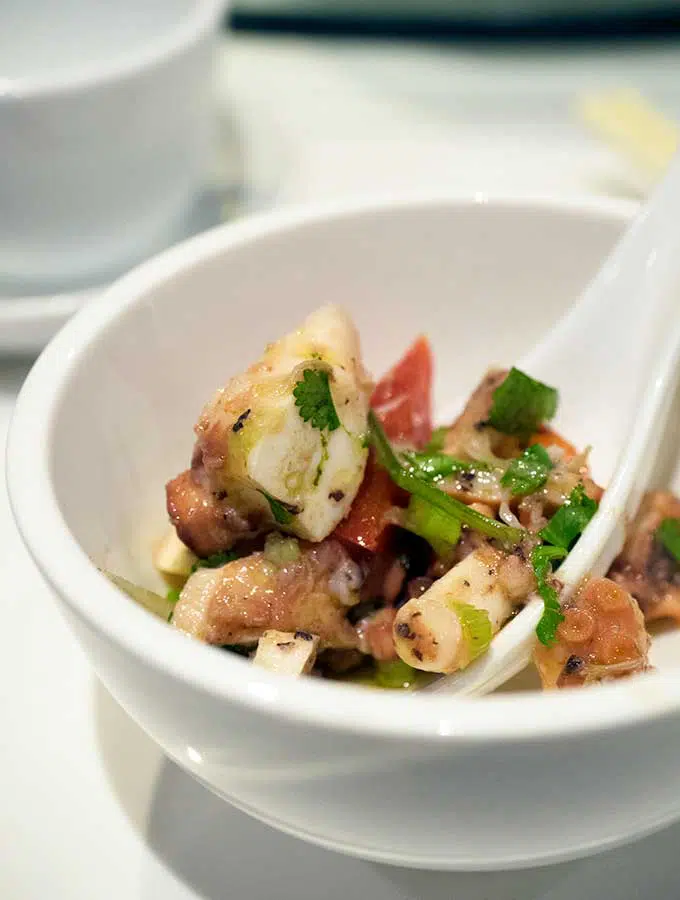 Tender octopus salad, Salada de Polvo, which was very generous with octopus. A case of hide and seek to find the cucumber, onion and capsicum. All finished off with a good drizzle of olive oil.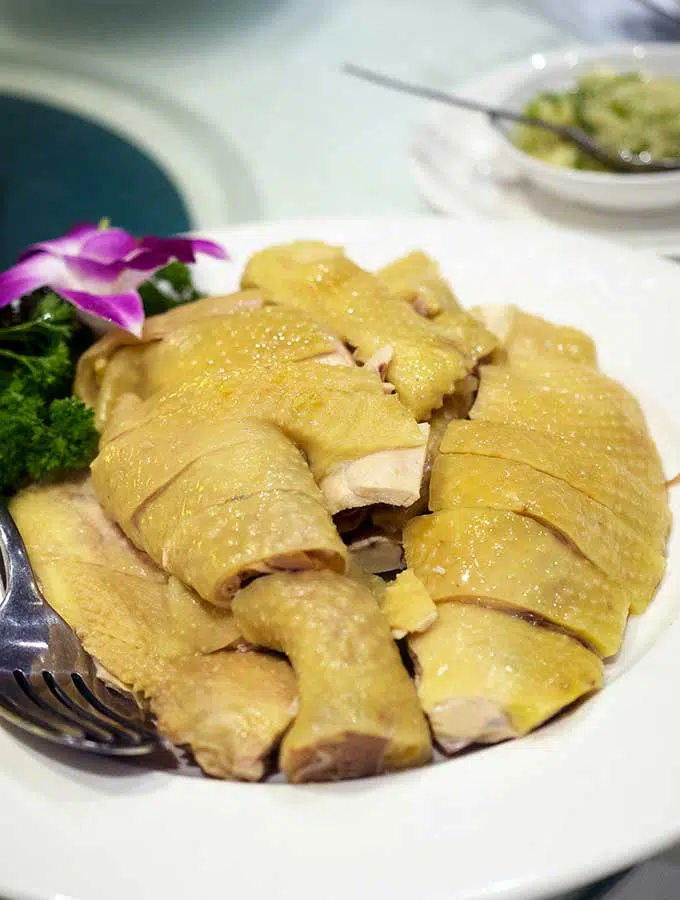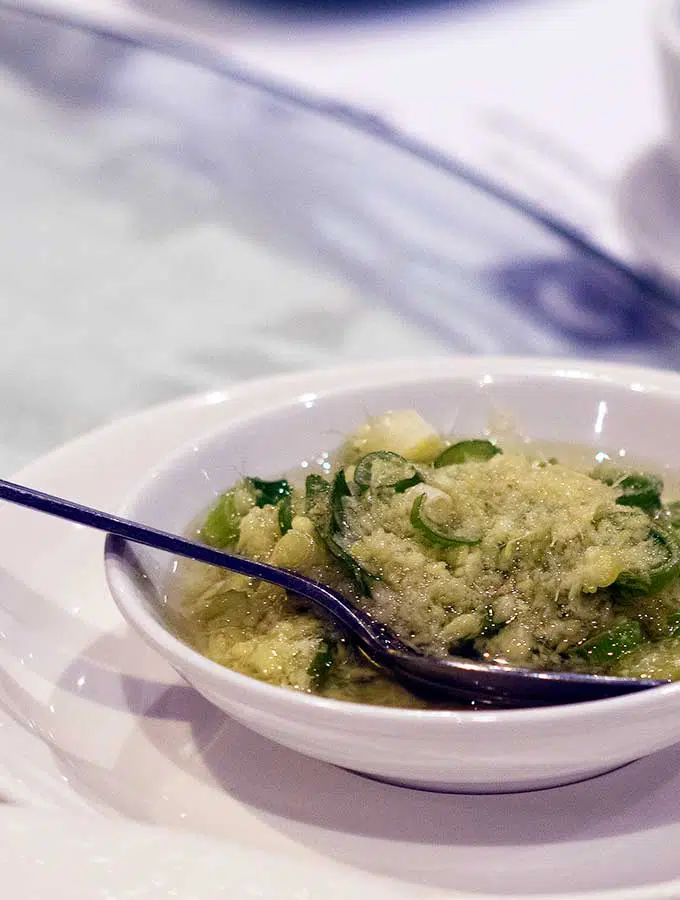 Tong's signature chicken isn't Macanese cuisine, but I'm sure something similar could be found in Macao. This is a dish from House of Tong's normal menu. Just because it isn't Macanese, doesn't mean it isn't pretty darn tasty. Juicy poached chicken served with a ginger and shallot sauce.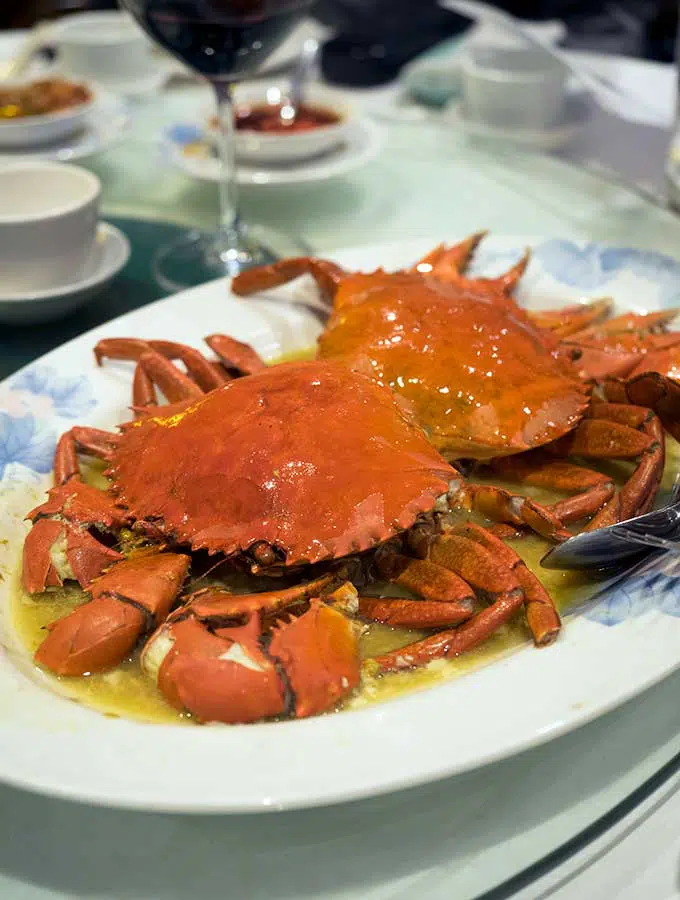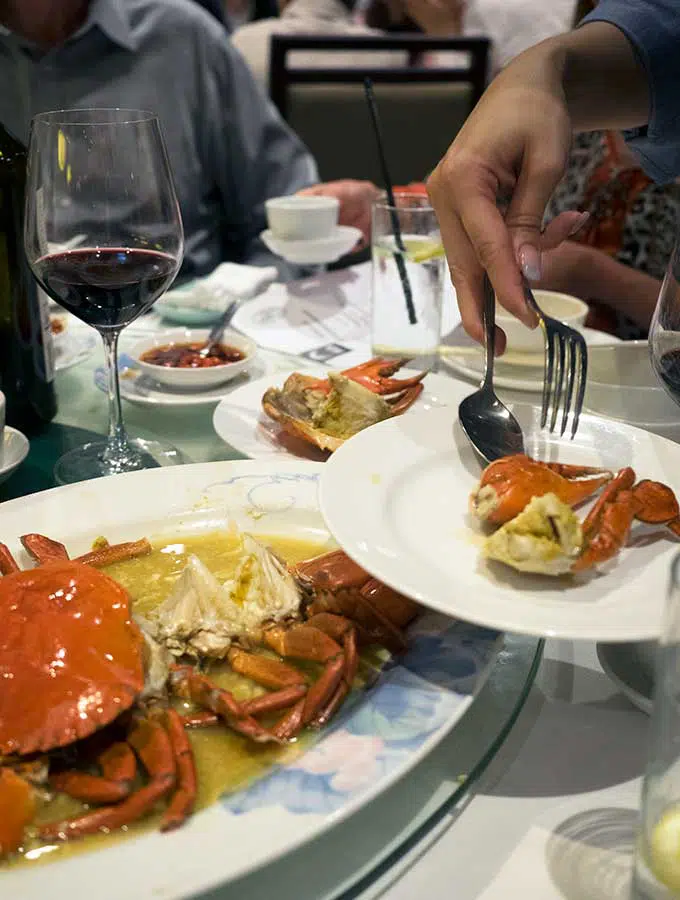 Crabs are commonly found on the menu in Macao as the waters around Macao are a wonderful breeding ground for them. These young steamed mud crabs were plucked fresh from the House of Tong's tanks. Served simply, enabling us to enjoy the sweet delicate flesh of the crabs. Again a finger licking dish with the help of a couple of crab cracking and prodding devices.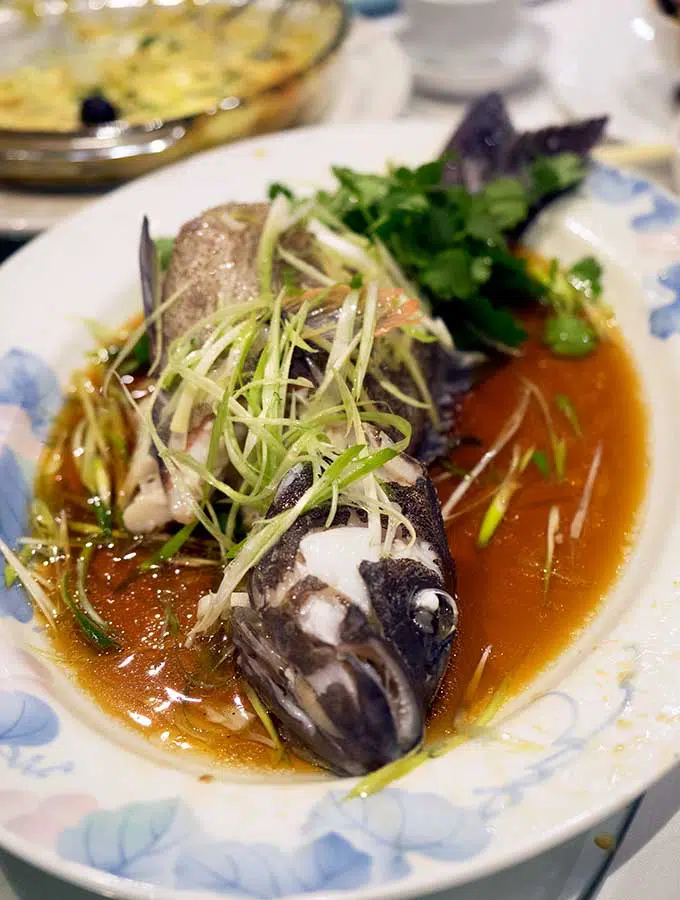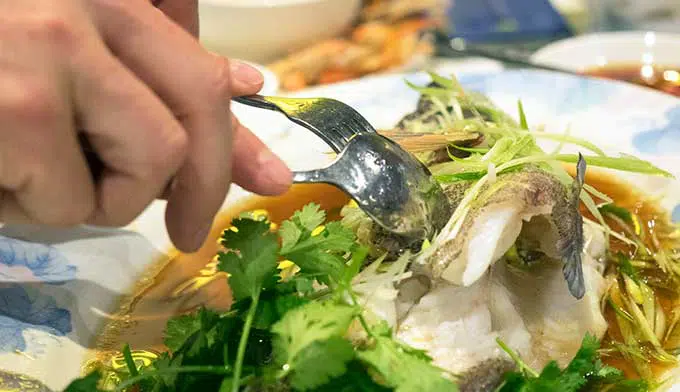 A favourite dish for me when dining at a Chinese restaurant if a whole steamed fish. Again I'm not quite sure how true to Macanese cuisine this dish is, and it does appear on House of Tong's normal menu. Macanese or not, I'm happy it has turned up on our table. A large steamed coral trout with soy sauce, topped with coriander, shallot and ginger. We manage to strip the fish bare leaving just bones, head and fins.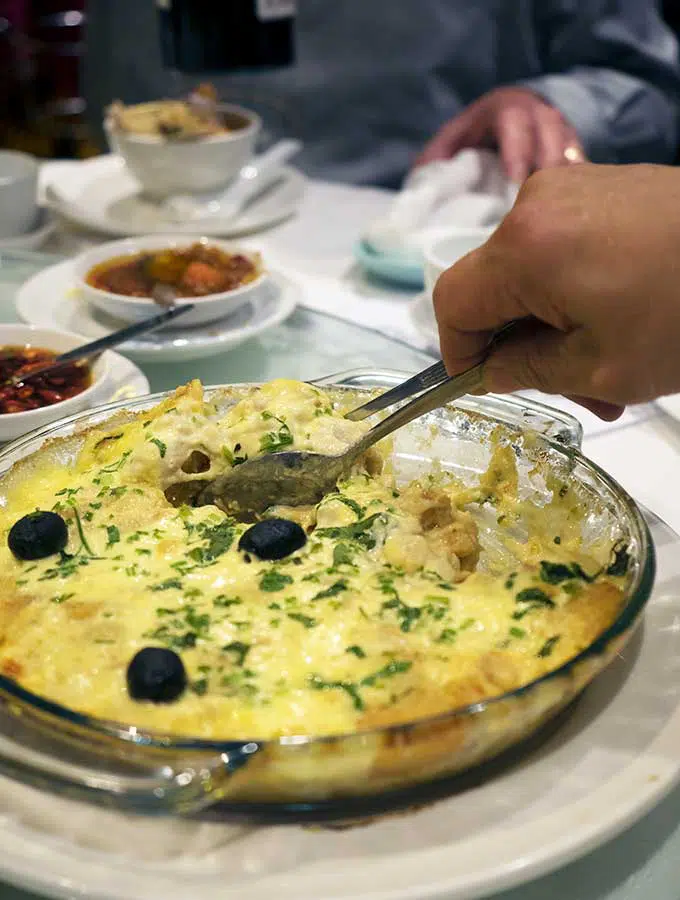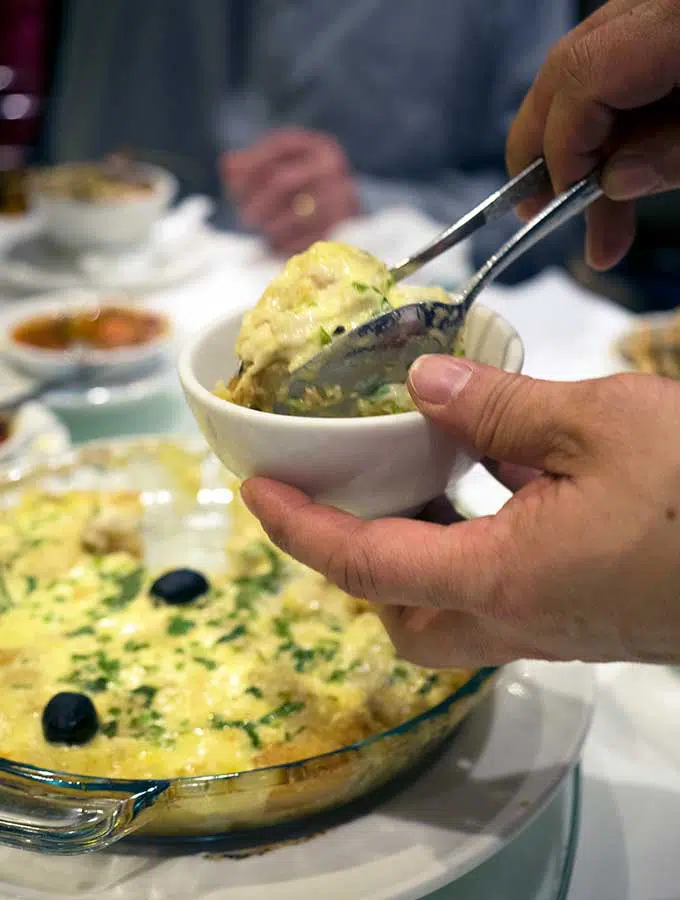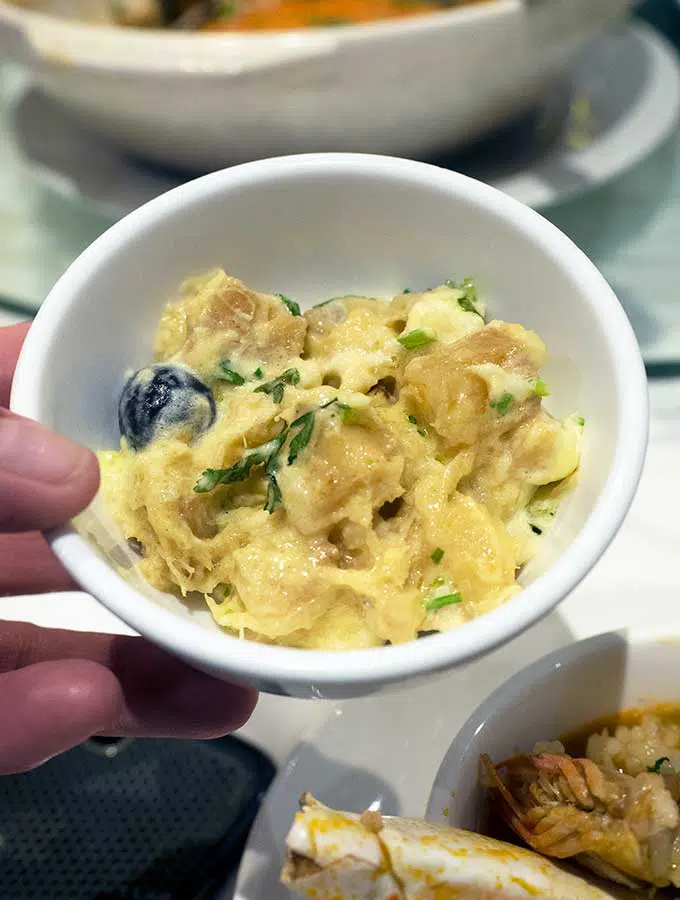 Bacalhau com natas is a popular Portuguese dish, translating as cod with cream. A salted cod, potato and cream gratin topped with black olives. Rich and creamy, this is not a dish for those watching their waistlines.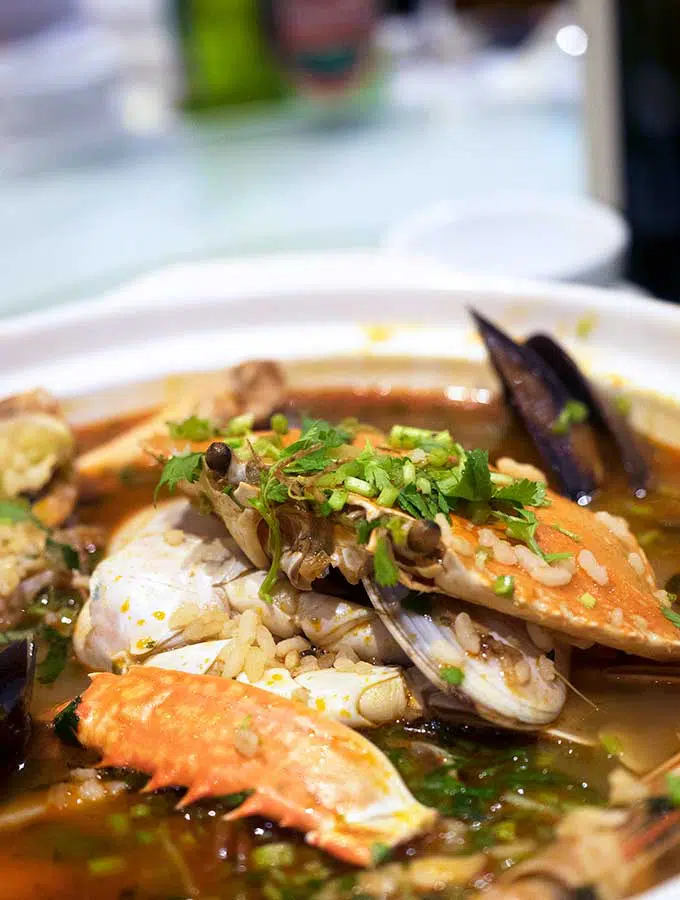 We are presented with a large bowl of Arroz de marisco, a Portuguese seafood and rice dish. Underneath the showpiece crab perched on top, mussels, prawns and pipies could be discovered in a fragrant rich broth.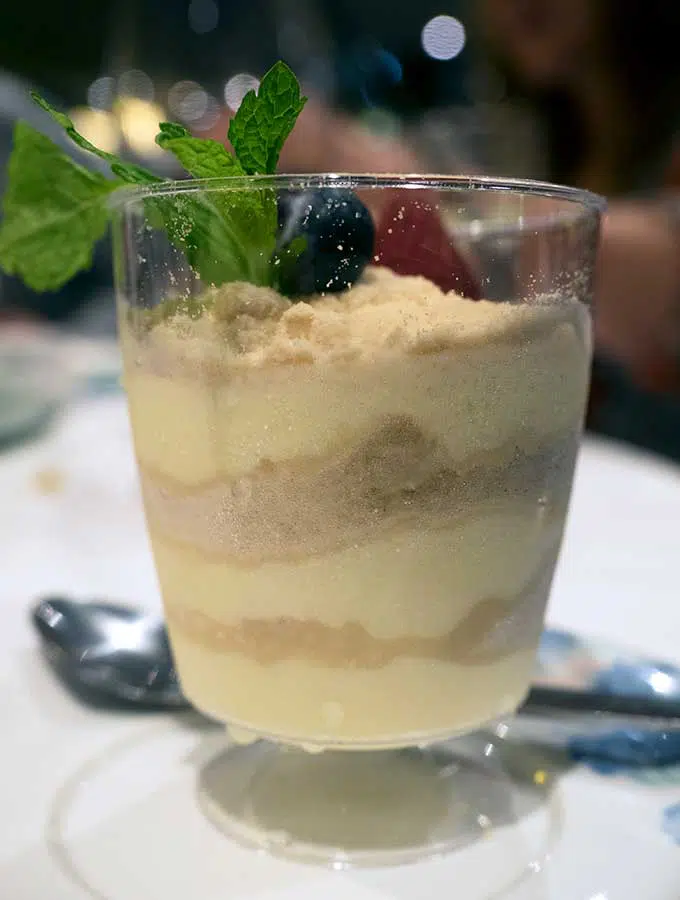 Dessert is a dish I have never come across before, Serradura. Serradura is also known as sawdust pudding due to the fine layers of biscuit crumb sandwiched between cream. The biscuit used is a plain sweet biscuit, an arrowroot or marie style biscuit. The dessert is surprisingly delicious, considering its simplicity, one (I'm told) is a must try when visiting Macao.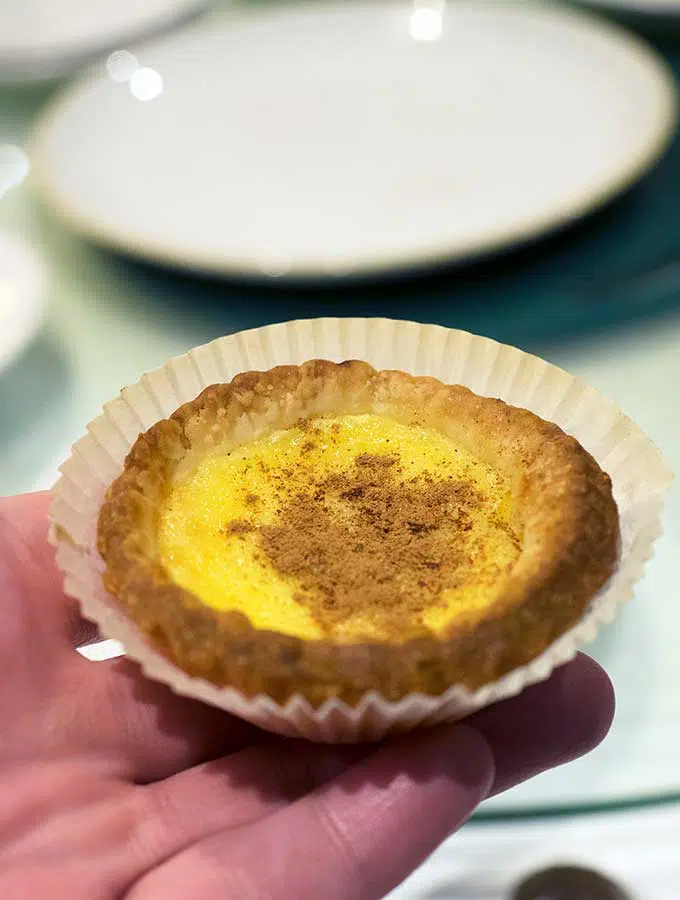 Macanese egg tarts aren't on the menu, but I am pleased to see them turn up at the end of the meal. Piping hot and straight from the oven, they smell incredible. The pastry is butter laden, flaky and light. The egg custard rich and fragranced with cinnamon. The tarts are dusted liberally with more cinnamon to serve. Eating them warm from the oven is a pure delight, and I am now spoilt forever more regarding custard tarts.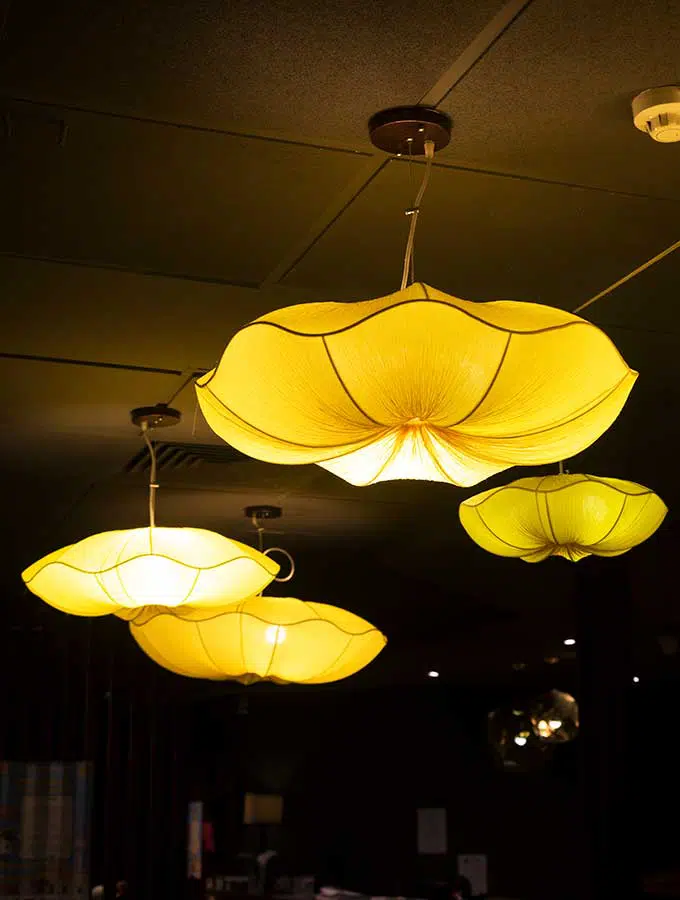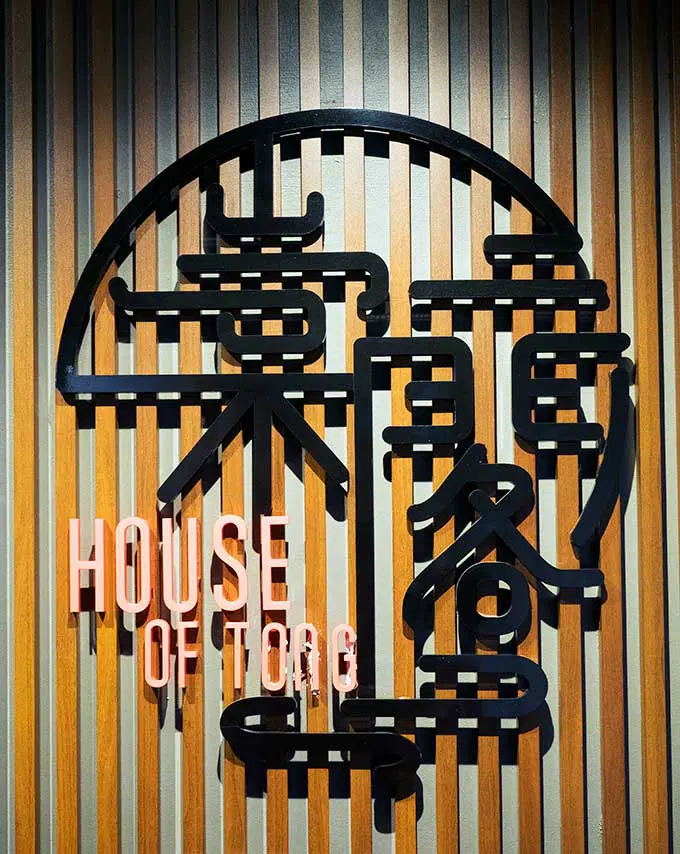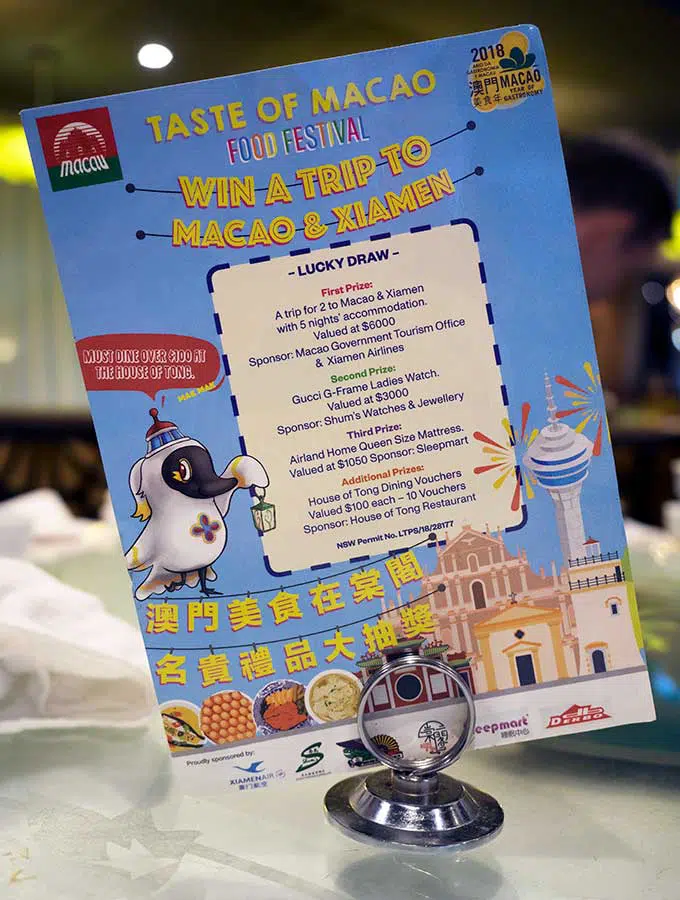 A final incentive to head to House of Tong is the chance to win a trip for two to Macao, including return air tickets and accommodation valued at $6,000. If you miss out on the trip you may be lucky and win the Gucci G-Frame watch valued at $3,000 or one of the other prizes up for grabs.
To try some Macanese dishes for yourself head to the popular House of Tong in North Ryde RSL. The special nine-course banquet will only be available until the 14th November 2018.
Sara xxx
Sara attended Taste of Macao Food Month as a guest of the Macao Government Tourism Office and House of Tong, all opinions remain her own.
Must try dish: Pasteis de Bacalhau and Salada de Polvo
Who should dine here: Everyone, young, old and in between. Perfect for groups.
Who shouldn't dine here: Stay clear if you are not a fan of seafood
What else you should know: This nine-course banquet is only available until 14/11/18. House of Tong is located inside North Ryde RSL, take ID to sign in.
Price: $100/person
BYO: No
Bookings: A must
Opening hours: Lunch Tuesday – Friday 11am – 3pm. Lunch Saturday & Sunday 10.30am – 3pm. Dinner Tuesday – Sunday 6 – 9.30pm. Closed Monday
Contact details: Level 2, North Ryde RSL, 27-41 Magdala Rd, North Ryde, Sydney. Tel +61 02 9888 7588