Feel like transporting yourself to Tokyo in the heart of Sydney? Then make your way to Nakano Darling a Japanese style izakaya in Sydney's Haymarket. Their specialties are karaage and gyoza. Plus they are super dog friendly!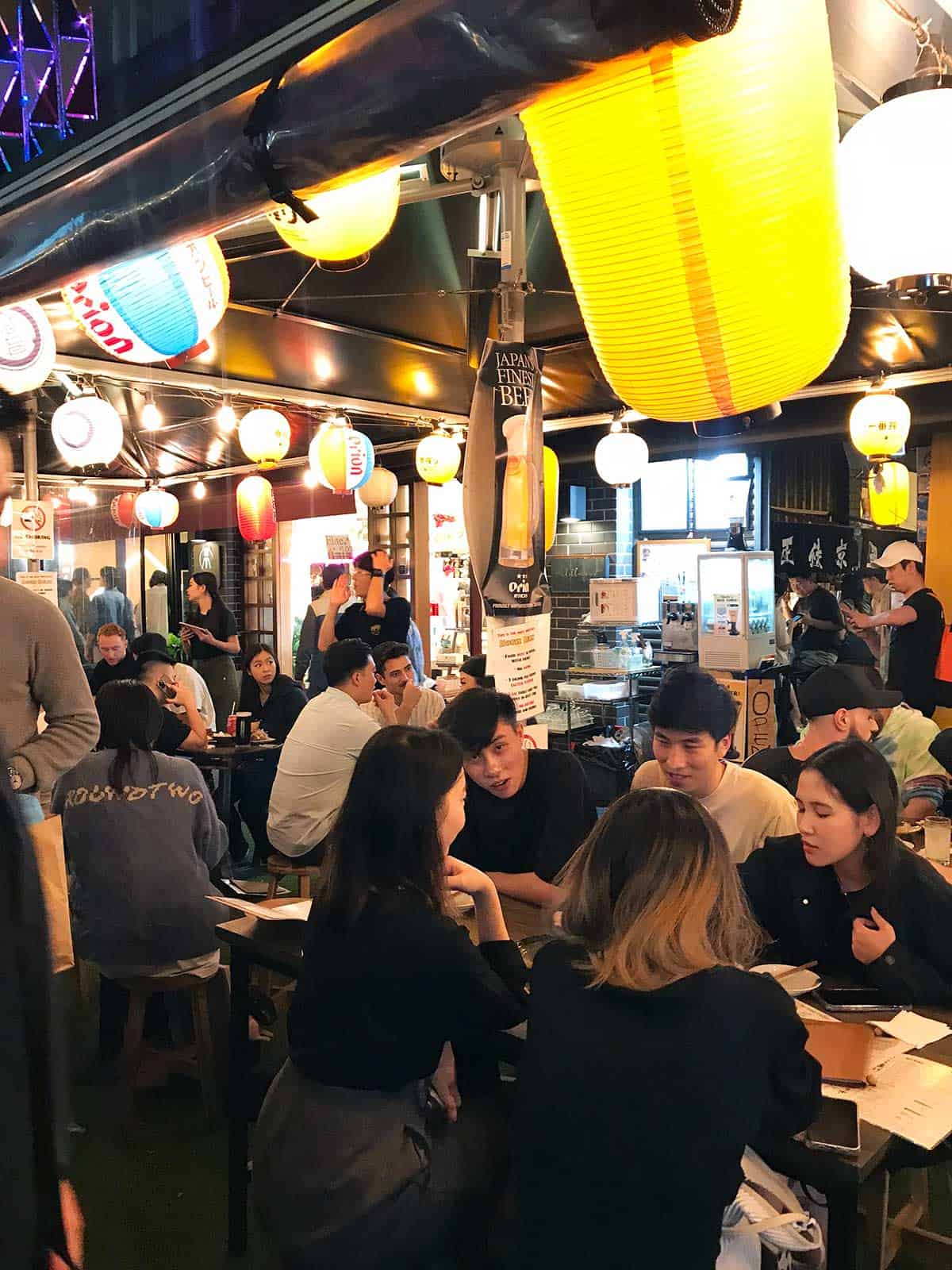 Nakano Darling is located in Steam Mill Lane, a newly developed part of Haymarket called Darling Square. It's a Friday night when we visit and there is a bustling hive of people around Darling Square, and the restaurant is packed.
Being located in a pedestrian-only laneway really adds atmosphere to this Sydney izakaya's authentic Japan vibe. Sitting under the Orion beer lanterns I could easily be in an izakaya under the railway tracks in Yurakucho or Shimbashi.
The other plus for me is that Nakano Darling is very dog friendly. Harley is welcomed with open arms and plenty of loving from the staff (and other diners).
Sara xxx
(Our visit to Nakano Darling was independently paid for and as anonymous as possible)
What's in this post
The look and feel
The trio behind Nakano Darling is Tin Jung Shea, Mitomo Somehara, and Chris Wu. Tin and Mitomo are also behind the popular Yakitori Yurrippi and Tachinomi YP.
This Sydney izakaya is named after a ward in Tokyo called Nakano (close to Shinjuku) which all three have frequented. "It was only fitting to name the new shop Nakano. Paired with Darling to tie it in with Darling Square, the name Nakano Darling, created a sense of nostalgia of those nights spent in Nakano."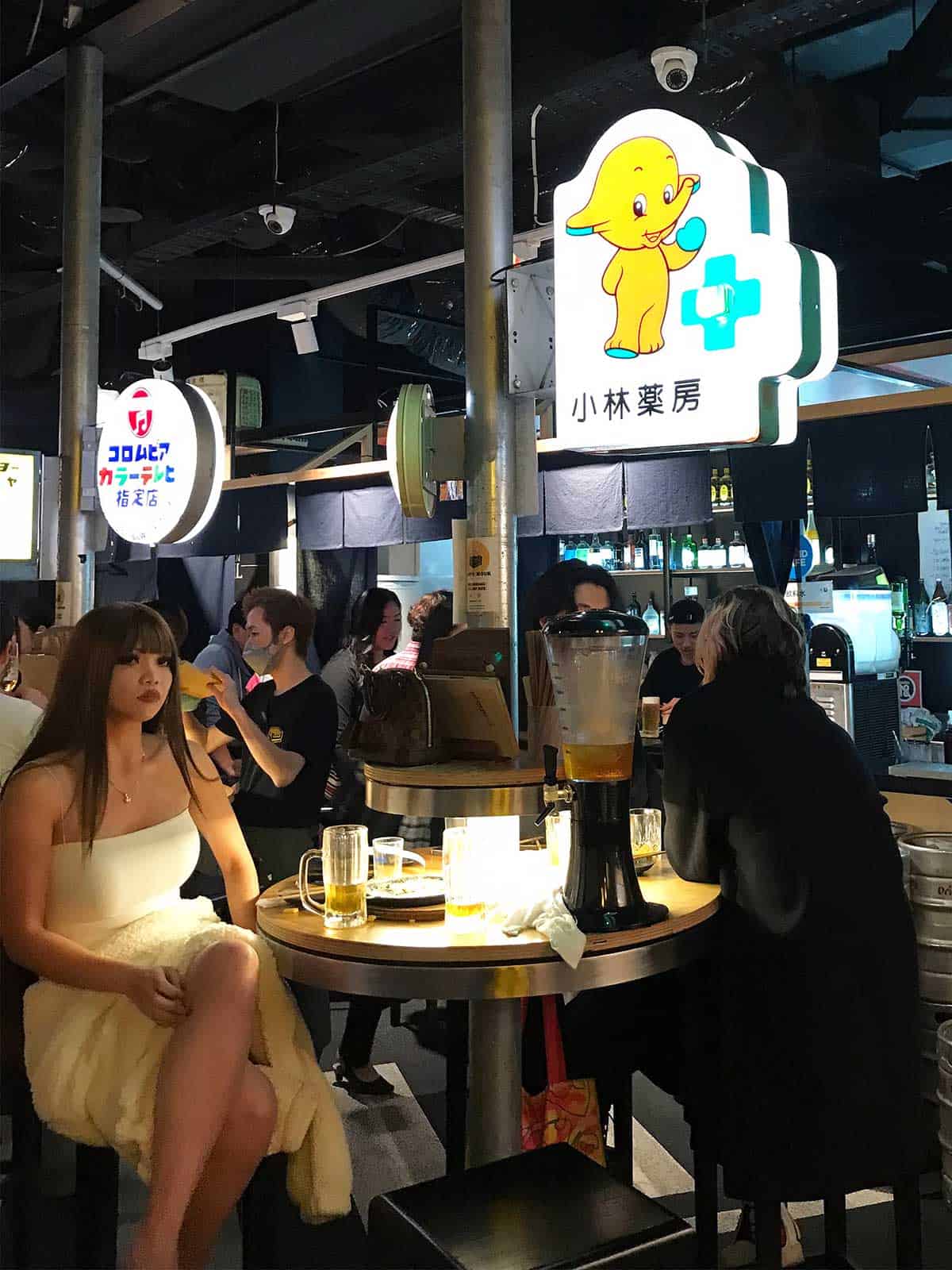 There is a choice of indoor and outdoor seating. Indoors you will find a warm atmosphere of black walls and wood furniture, all made to pop with illuminated Japanese box-light ads.
You will find a mix of bar tables, private rooms with Horigotatsu (low tables with an area under the floor for your legs), and low tables with crates to sit on. Plus a and tatami sitting area.
Outside is a collection of stools and beer crates at low wooden tables. All brought to life with a collection of glowing lanterns, just like you would find in Tokyo.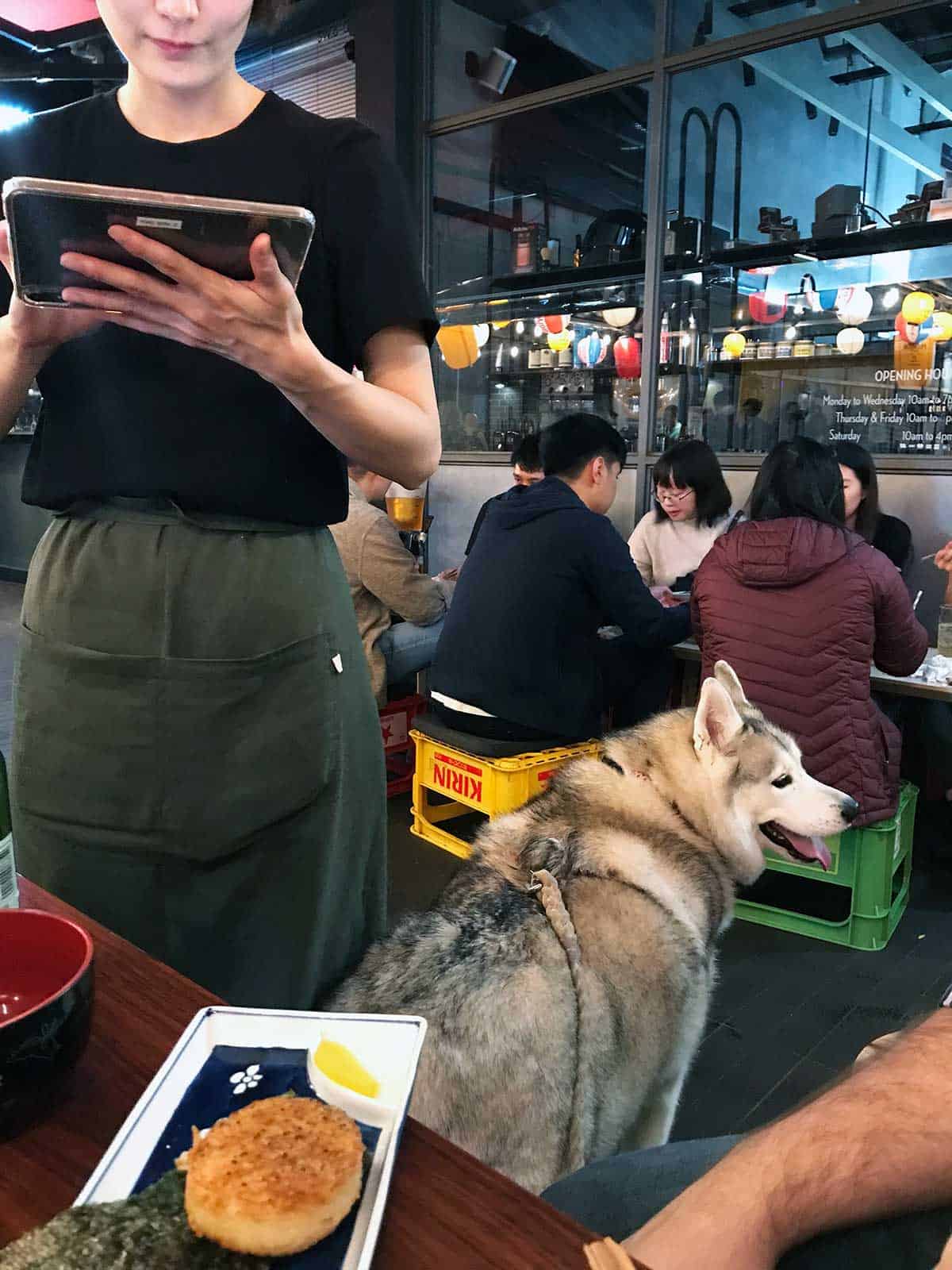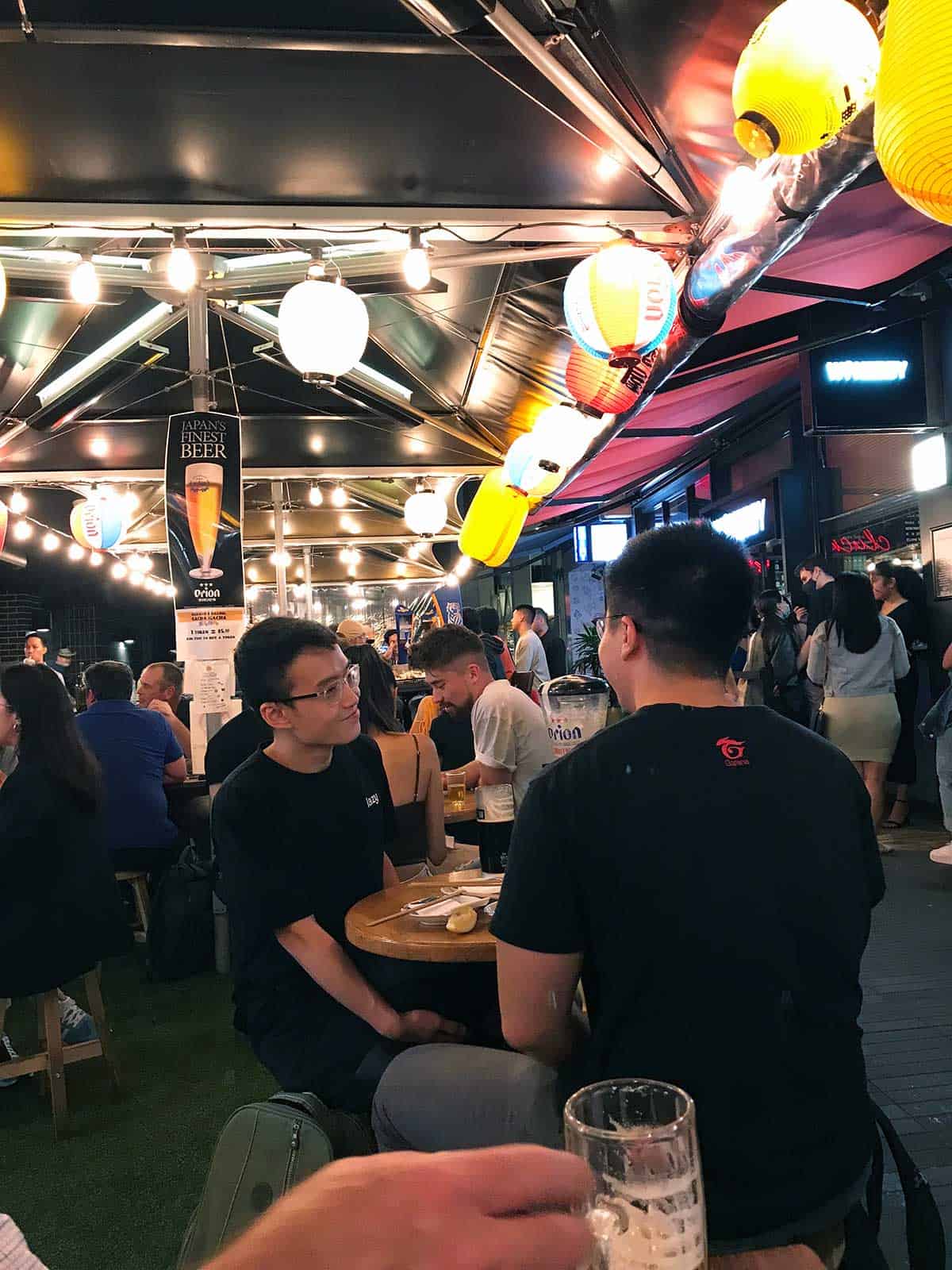 The Service
Nakano Darling is packed and busy the night we visit. The super friendly staff are kept on their toes jumping from one table to the next.
Once we are seated they bring a big fresh bowl of water out for Harley along with menus and refreshing towels. Service is very attentive, friendly, and quick. There is a buzzer on our table too if needed.
For a booking of four or less, seating time is 90 minutes. It's two hours for bookings of five or more. Staff come around before the end of your allocated time to check if you want anything else to eat or drink, and let you know how long you have left.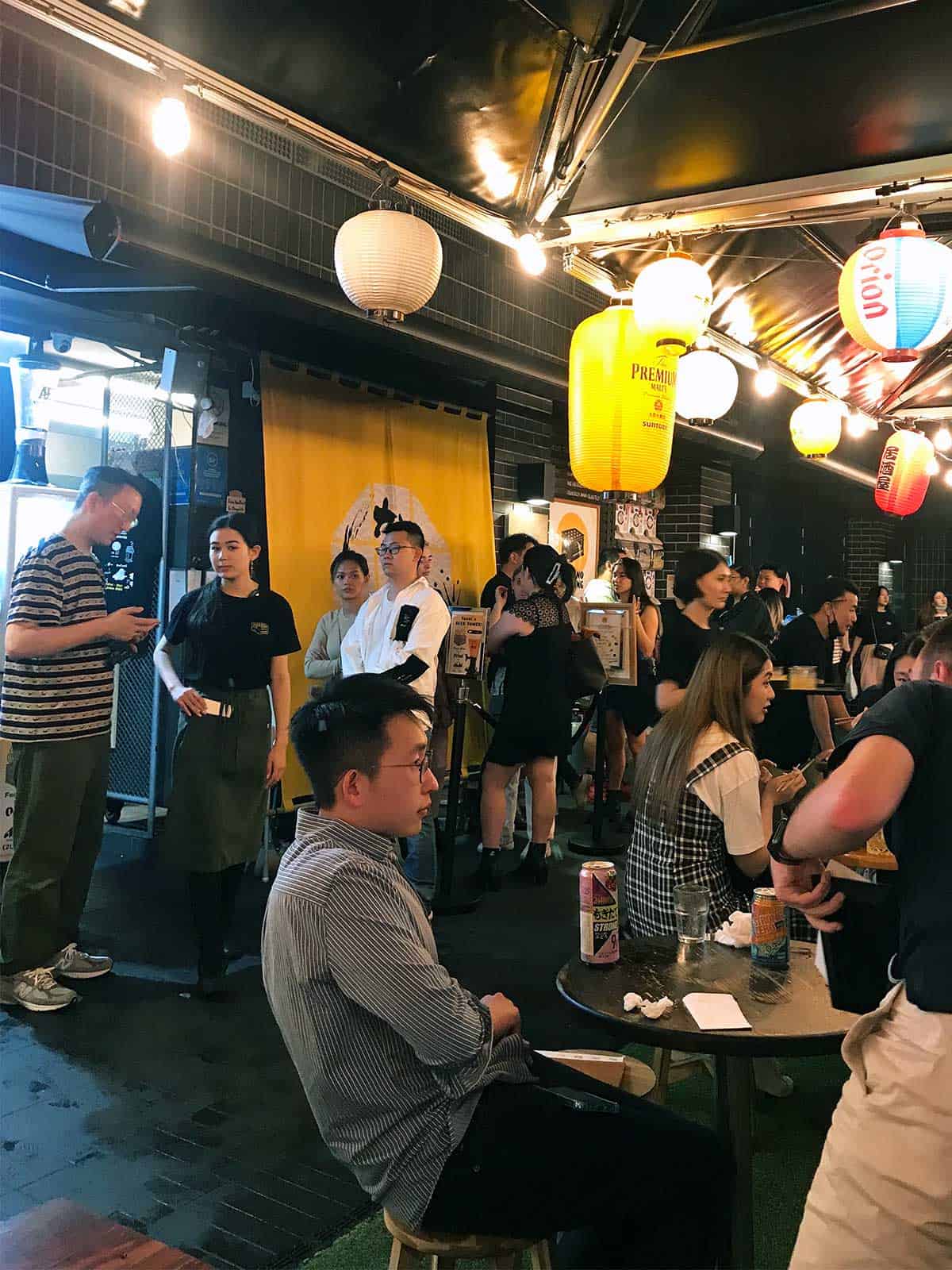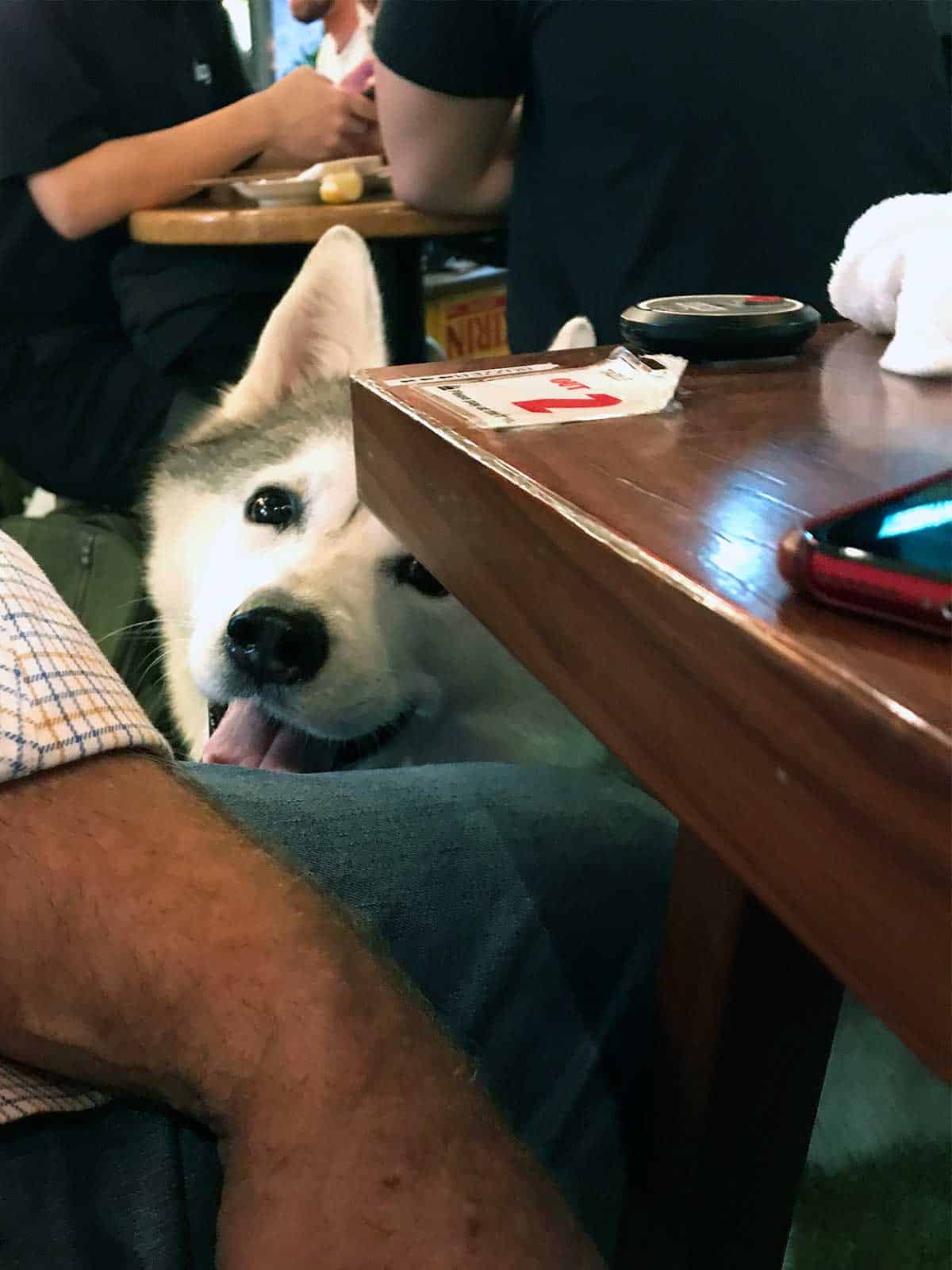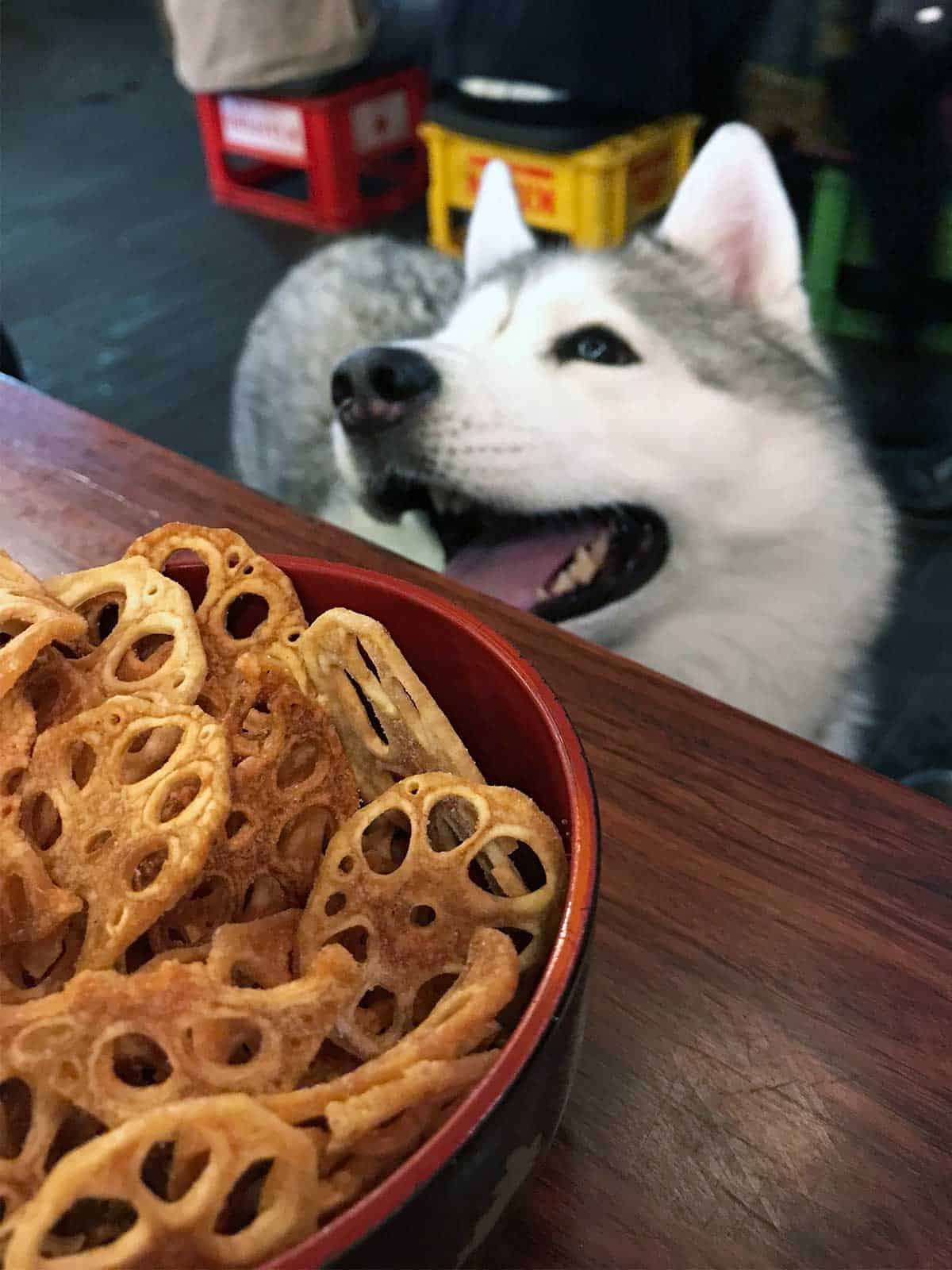 Nakano Darling menu
Nakano Darling is known for their gyoza and karaage. Especially their gyoza which is available to buy frozen to take home. A few other Japanese dishes that go down well with drinks are also on offer. Though you won't find any yakitori or other grilled skewers on the menu.
They have a rather impressive drinks menu, filled with all your Japanese favourites. A selection of highballs, chu-hi cans, cocktails, sake, shochu, and much more.
Japanese beer lovers are catered for with Orion, Asahi, Kirin, Hitachino, and Yebisu all on the menu. If you are in a group or a very thirsty couple, order one of the two or three litre tower beers.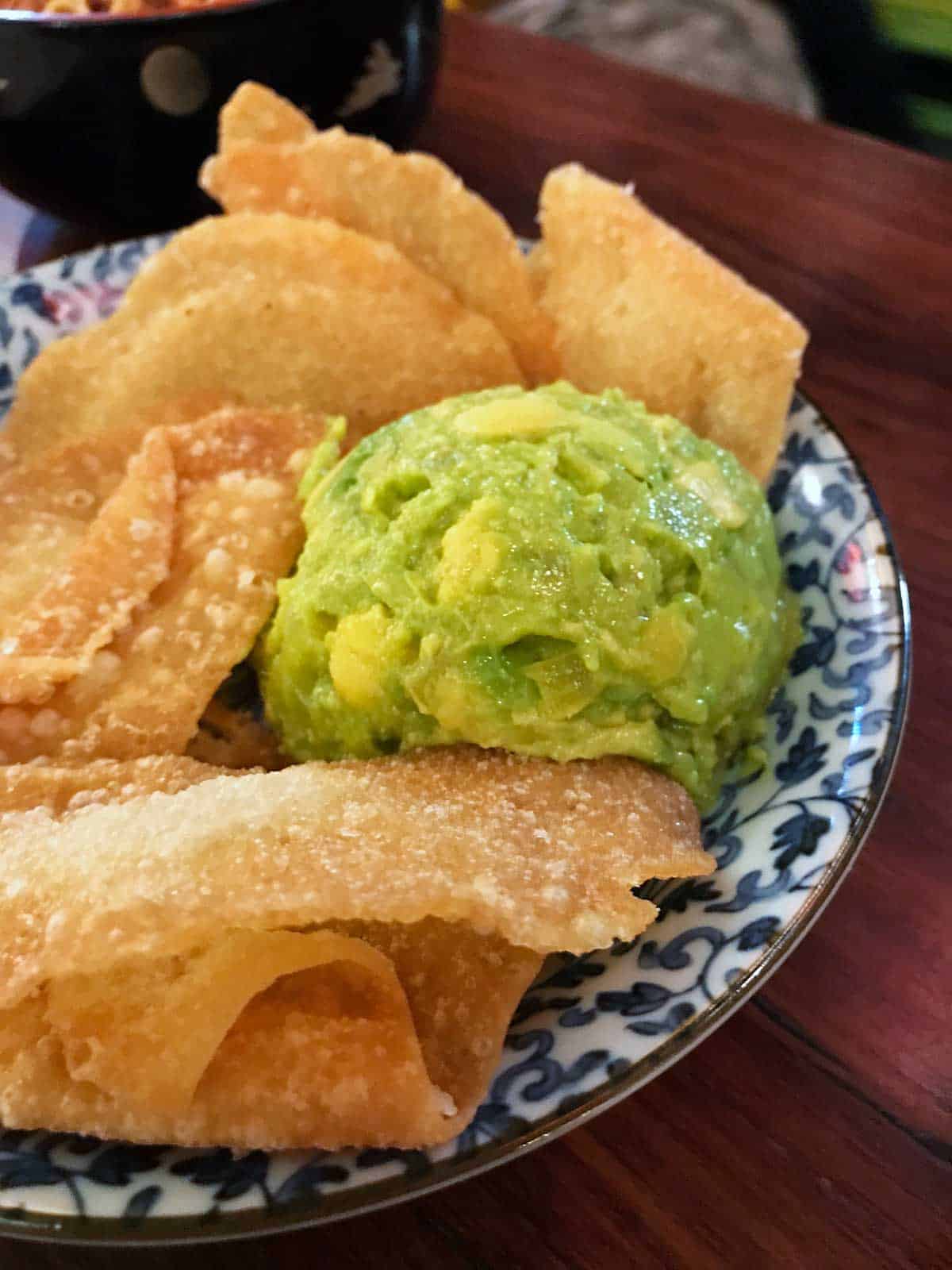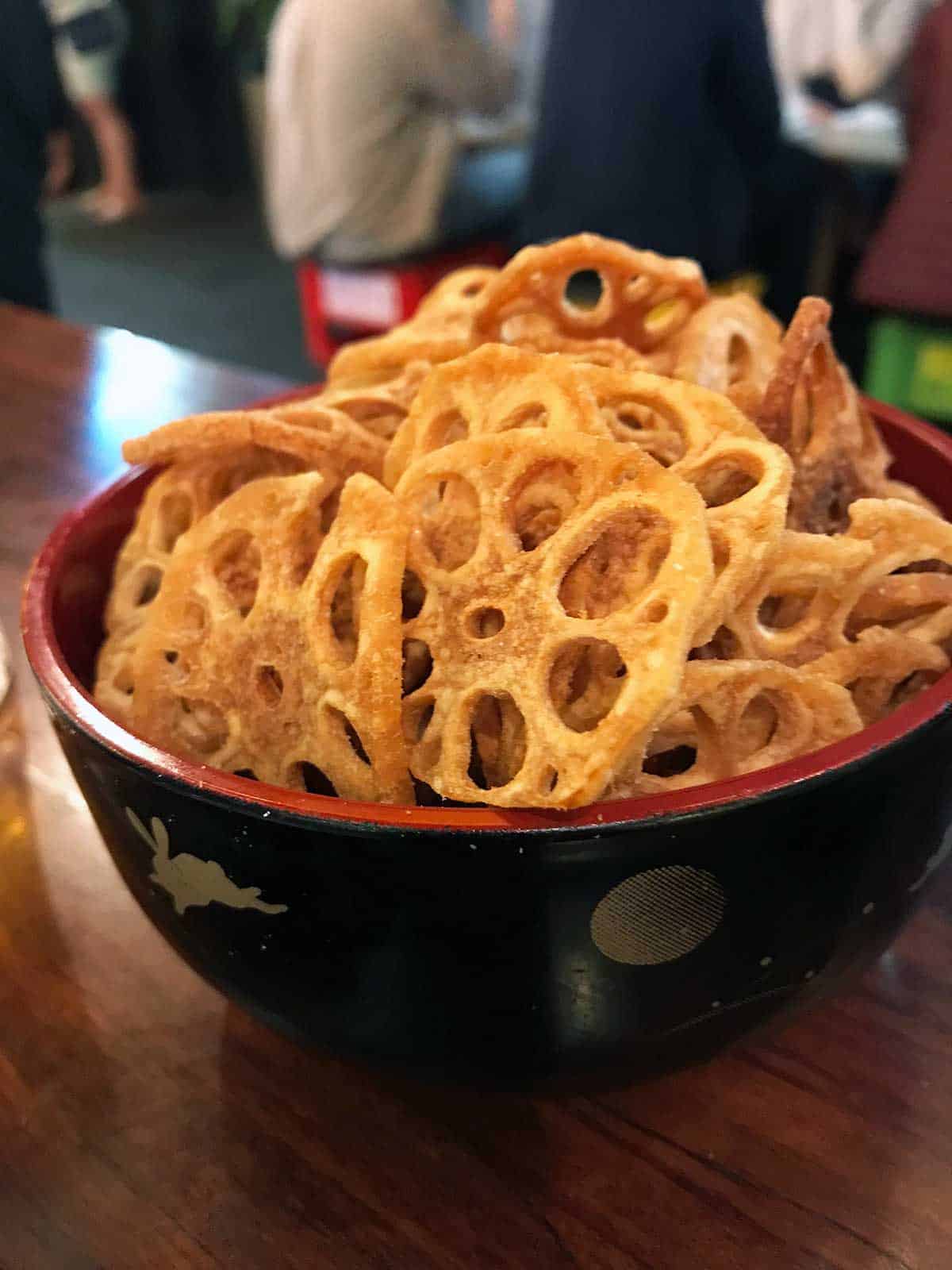 We start with a round of drinks and the avocado and Japanese pickles. It is Nakano Darling's rift on Mexican guacamole. Smashed creamy avocado spiked with chopped tsukemono and served with crispy moreish fried gyoza wrapper chips.
Also ordered are crunchy lotus root chips (renkon). You will also find a couple of other classic cold dishes like edamame, wasabi potato salad, and shimesaba (vinegared mackarel).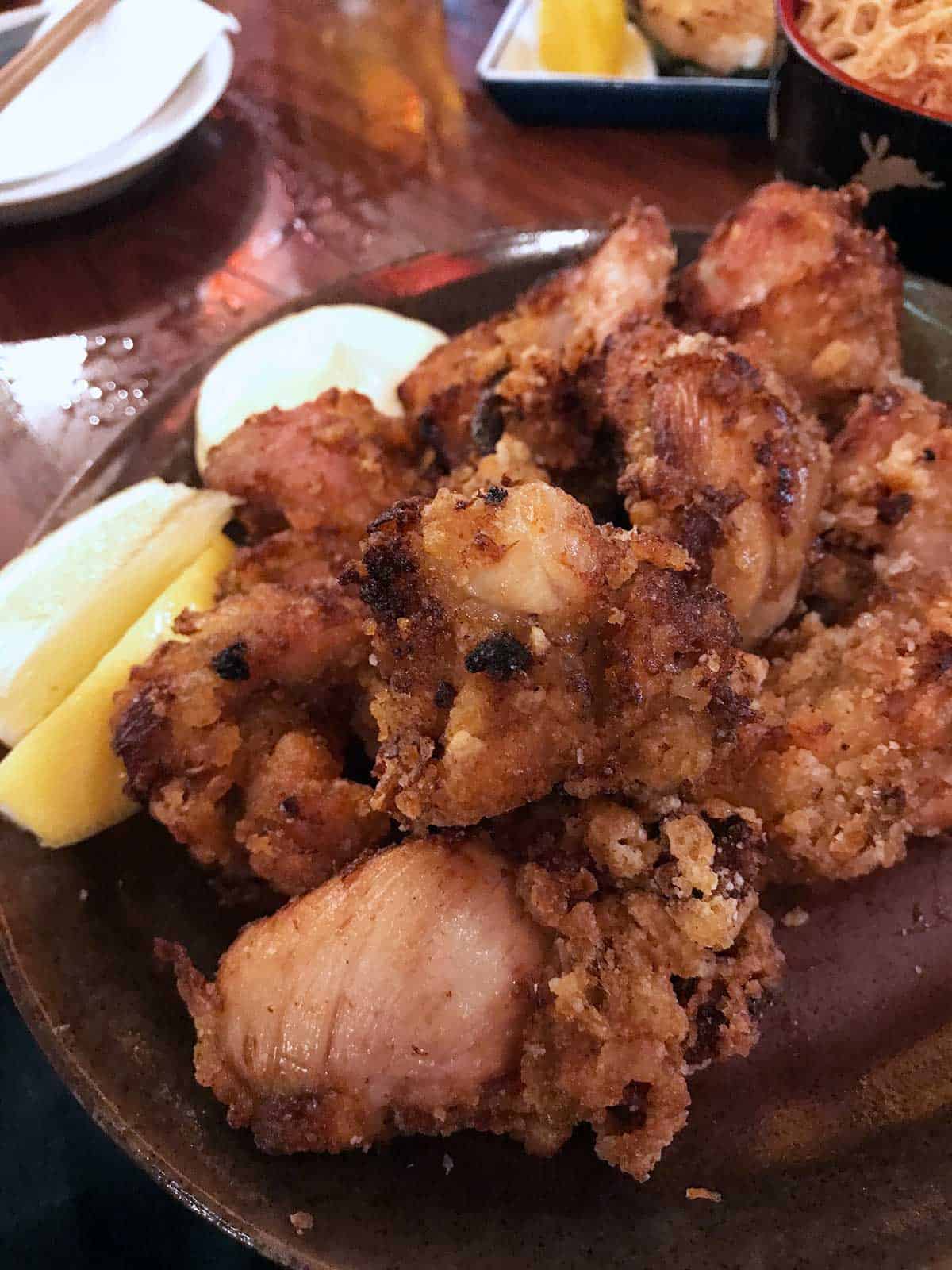 It is a must to order both of the house specialties. Karaage is Japanese fried chicken. The chicken pieces are first left to marinate before being coated and deep fried. The coating is light and ultra crispy, the chicken moist and juicy.
There is a choice of three portion sizes, one serve ($9.90), two serves ($19.00), and three serves ($28.50). You can also order a variety of sauces ($2.50 each) on the side, shallot & sesame oil, mentaiko mayo, minced radish, siracha mayo, and salt, garlic & vinegar.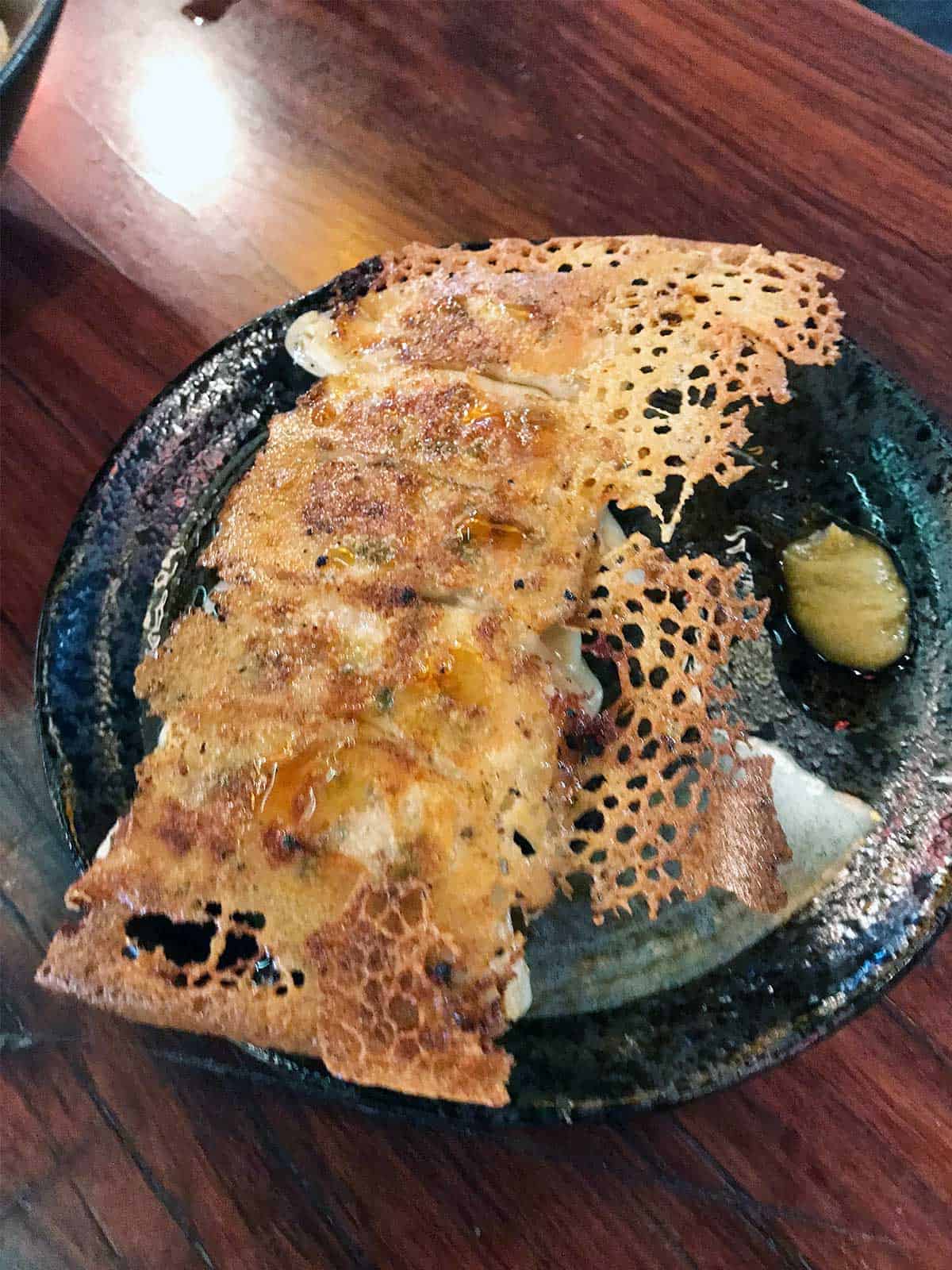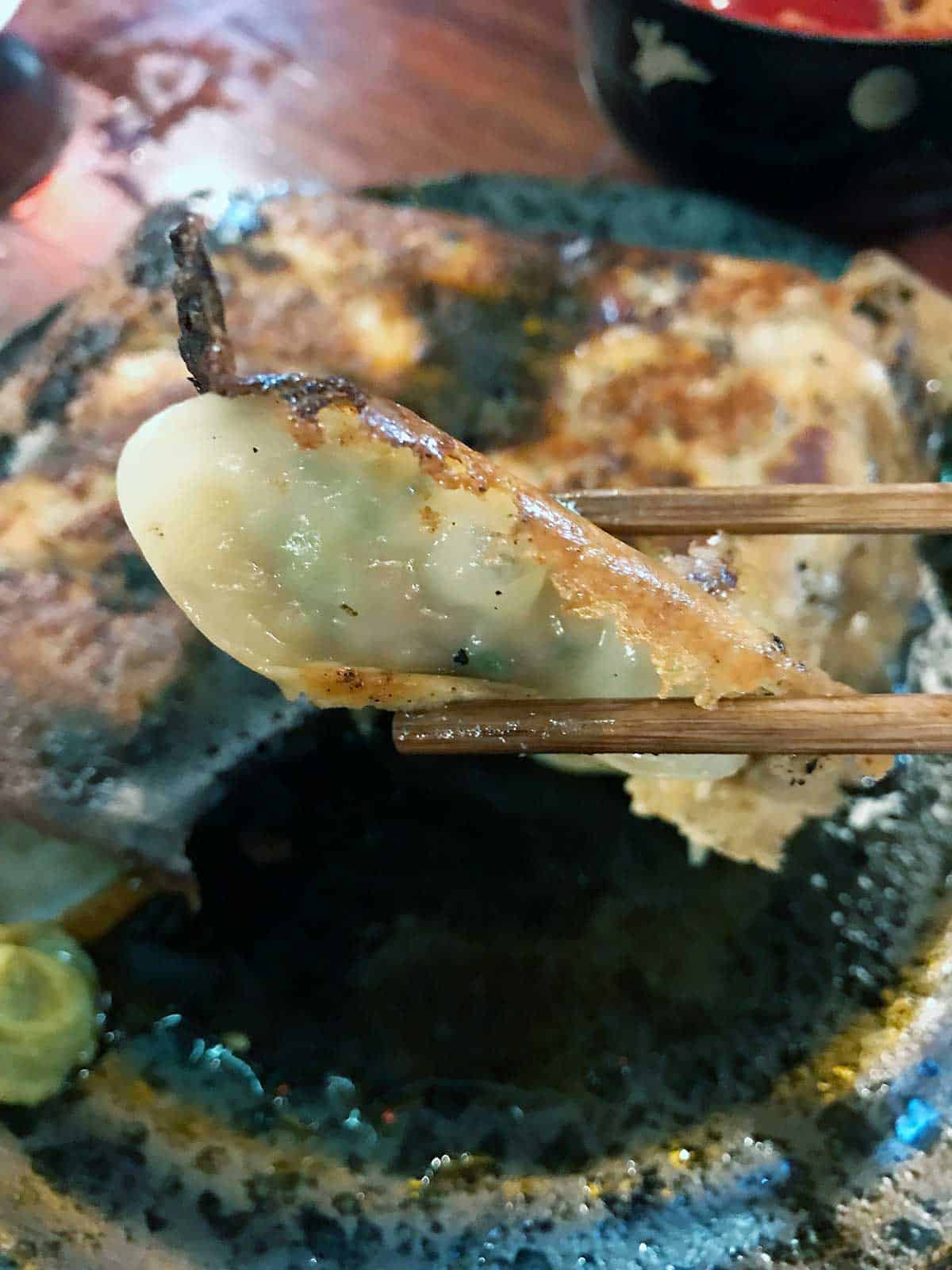 There are a few different kinds of gyoza to chose from, vegetarian, negi-shio, kimchi, and cheese. We settle for handmade pork gyoza, just like the karaage, comes in three serving sizes, five ($9.90), 10 ($19.00), and 15 pieces ($28.50).
Juicy golden fried pork dumplings come in a block of five with delicate and crispy frilly edges. They are so good that we order a second serving of five after devouring a double serving of 10.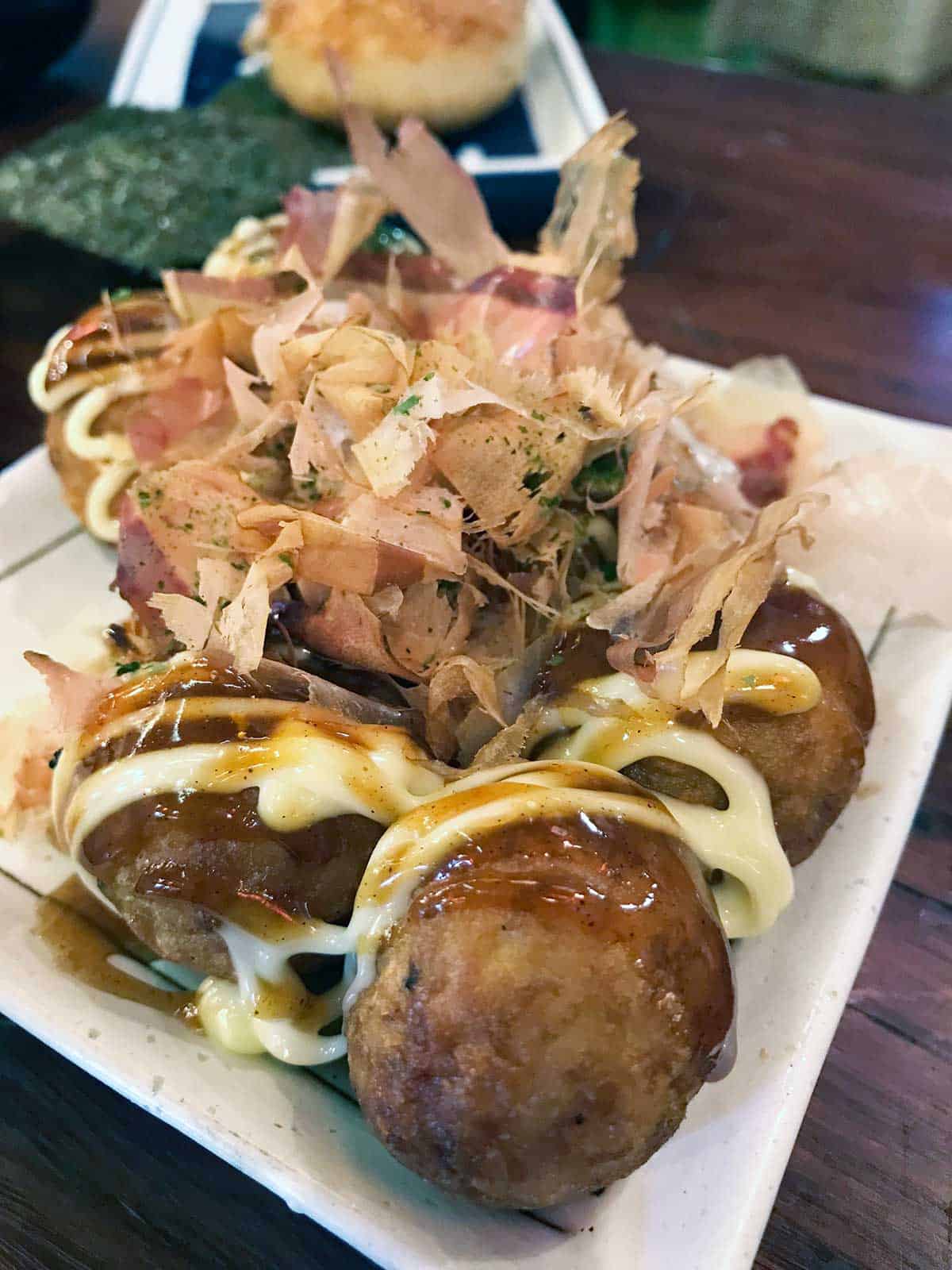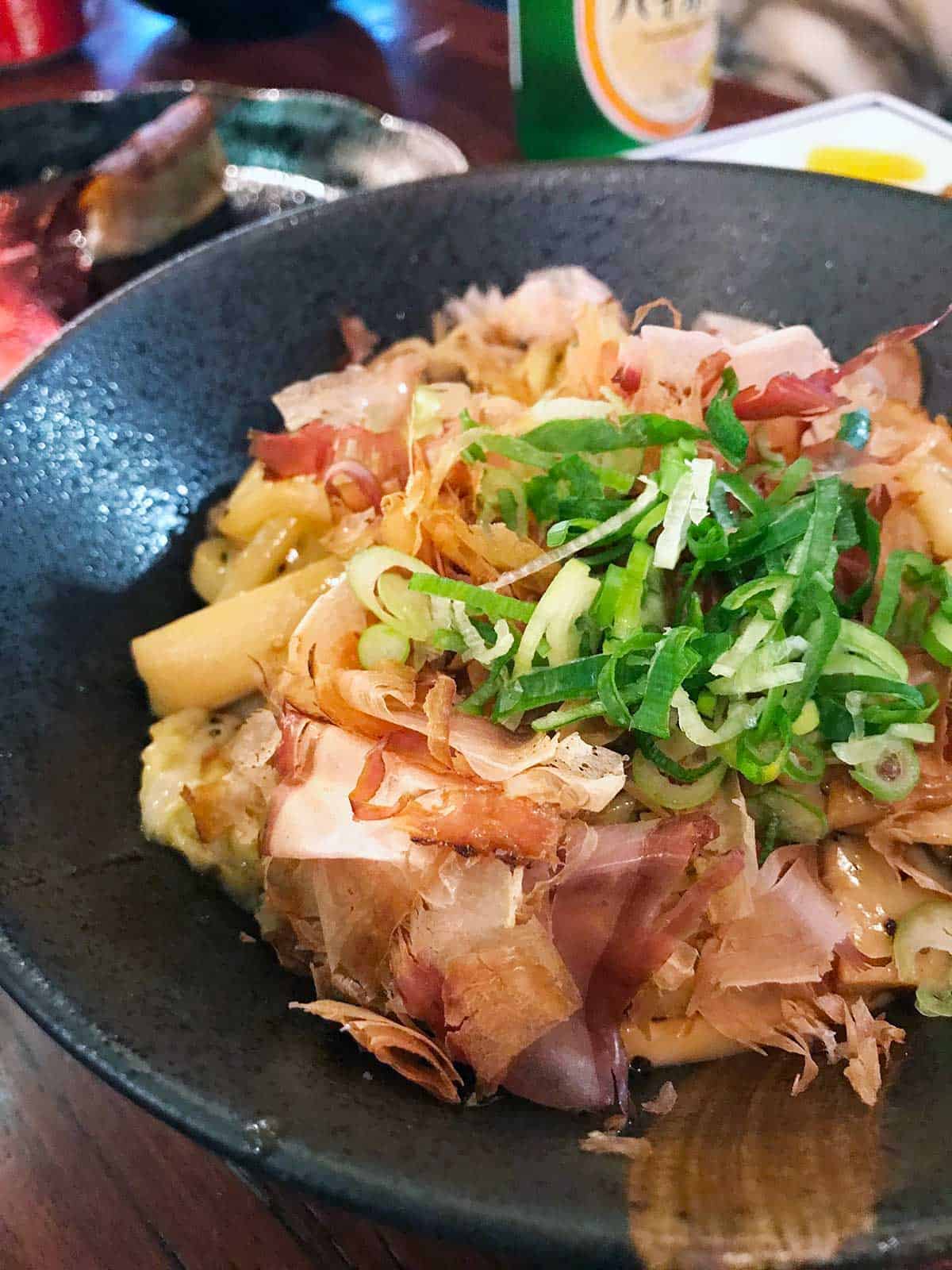 Takoyaki comes in a serving size of eight balls. Inside you will find creamy middles with a piece of octopus. Topped with mayonnaise, sauce, and dancing bonito shvings.
Be careful not to burn your mouth. They are piping hot when they hit the table, and are best eaten that way.
Also ordered were thick slippery fried udon noodles with pork slices. Again adorned with dancing bonito shavings along with sliced green shallots (scallions).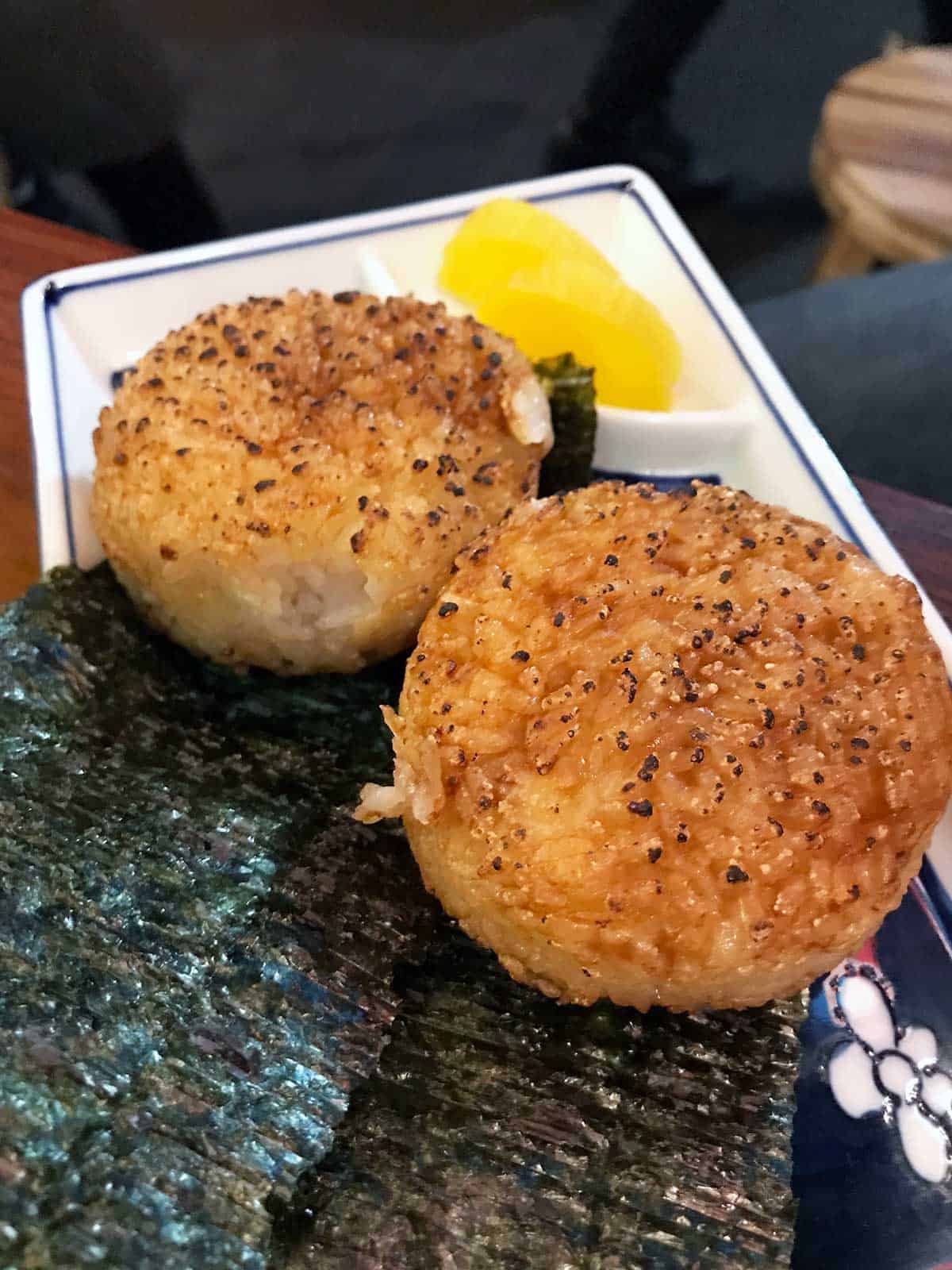 We order from Nekano Darling's secret menu. There are a couple of options, and we order the yaki onigiri served with nori and pickles. Another dish that is best eaten hot when served.
There are a few other items on the secret menu, but I will leave you to discover those for yourself. I can't spoil it for you.
Final Thoughts
Nakano Darling is my happy place. Good food, great sake, and my dog. I feel like I am in Yurakucho in the heart of Sydney. Unlike my izakaya adventures in Japan, this is one where I can take Harley along with me.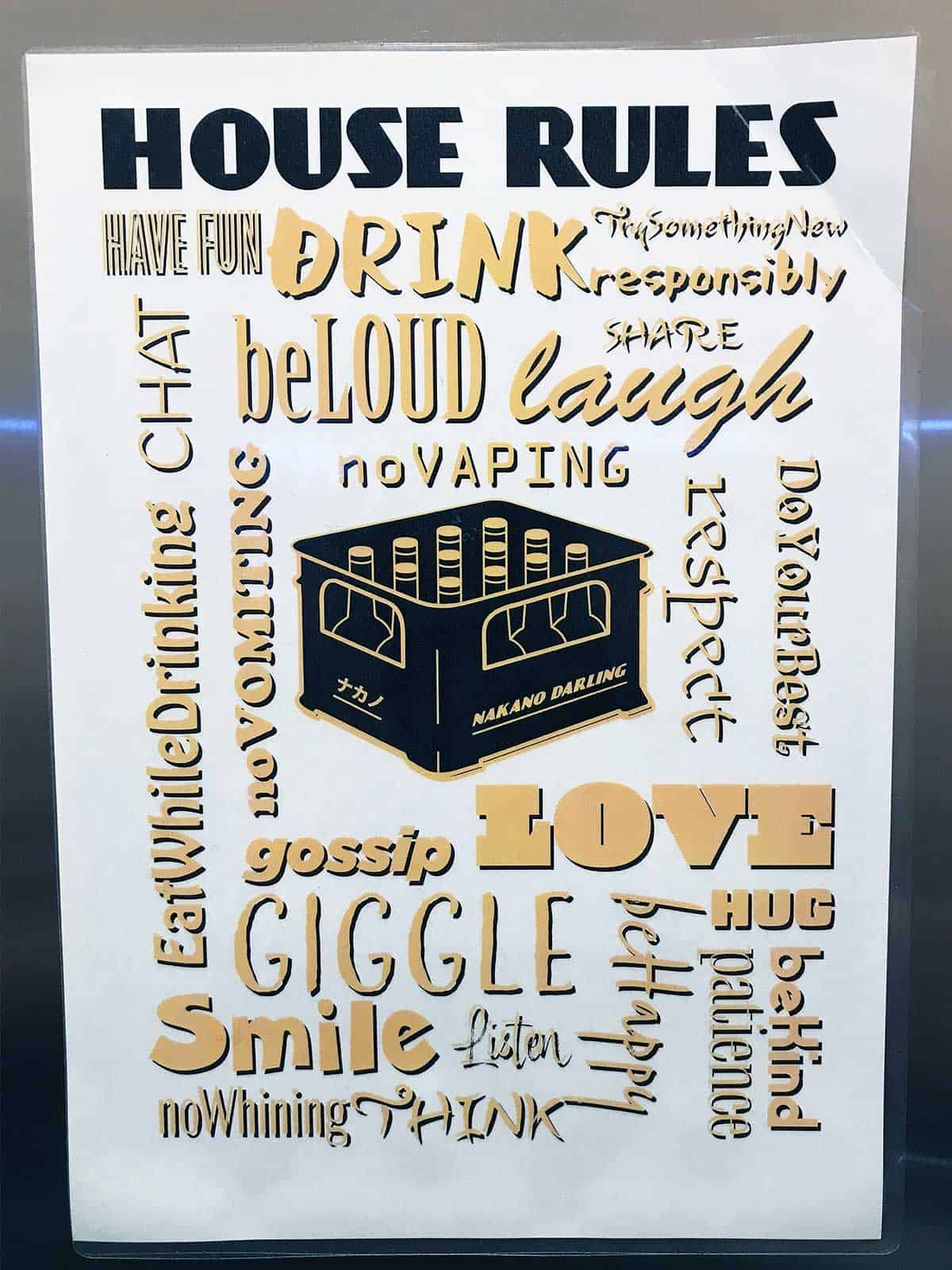 Nakano Darling FAQ's
Cuisine
Japanese izakaya style menu perfect to accompany drinks.

Go-to Dish
Gyoza, it is that popular you can even purchase packs of frozen gyoza to take home.

Great for
Group dining, celebrations, and date night.

Bookings: Highly recommended, they also accept walk-ins. Expect a wait for a table if you don't have a booking on busy nights like Friday and Saturday, or happy hour during the week.
What are Nakano Darling's opening hours?

Sunday - Thursday 5pm - 12am (midnight)
Friday & Saturday 5pm - 2am
Nakano Darling contact details

14 Steam Mill Lane, Haymarket NSW 2000
Tel: +61 (2) 8957 4301
nakanodarling.com.au