Solander Dining and Bar is located close to Sydney's Barangaroo precinct. Australian native ingredients shine on Chef Vandenabeele's menu. A balanced menu to suit all tastes, vegetarians are also well catered for.
Over the years hotel restaurants have been upping their game. No longer just the domain of weary travelers not bothered to venture further than their hotel to eat. Hotels have been investing heavily in luring the locals in to dine as well.
Solander Dining and Bar is located on the ground floor of Hilton's West Hotel. One of Sydney's newest boutique hotels, a hop, skip and jump from one of Sydney's newest precincts Barangaroo.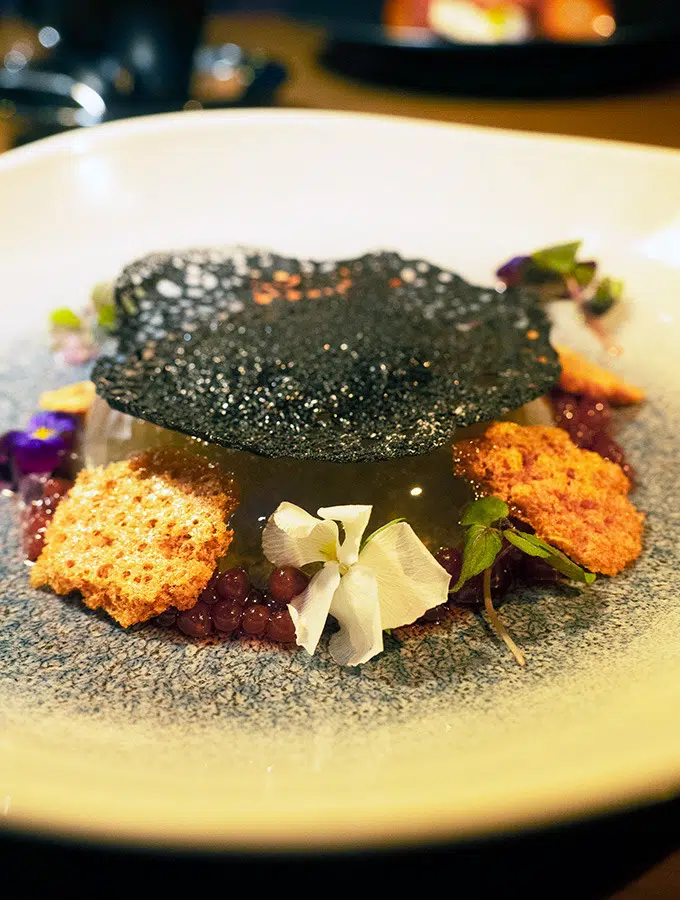 It amazes me that only a handful of Sydney restaurants fully embrace Australian native ingredients. I say native as Australia produces a vast range of ingredients that aren't naturally grown on our shores. But for some reason it is only over the past few years that indigenous produce is starting to take on.
Kyle Kwong of Billy Kwong and Peter Gilmore of Quay and Bennelong, have been advocates of native ingredients for years. Thankfully there are more and more restaurants showcasing native ingredients on their menus. Solander Dining and Bar is one such establishment.
Solander Dining and Bar's Executive Chef, David Vandenabeele, takes a balanced approach to the flora and fauna offerings on the menu. You will find as many plant based dishes as those containing sustainable meat and seafood.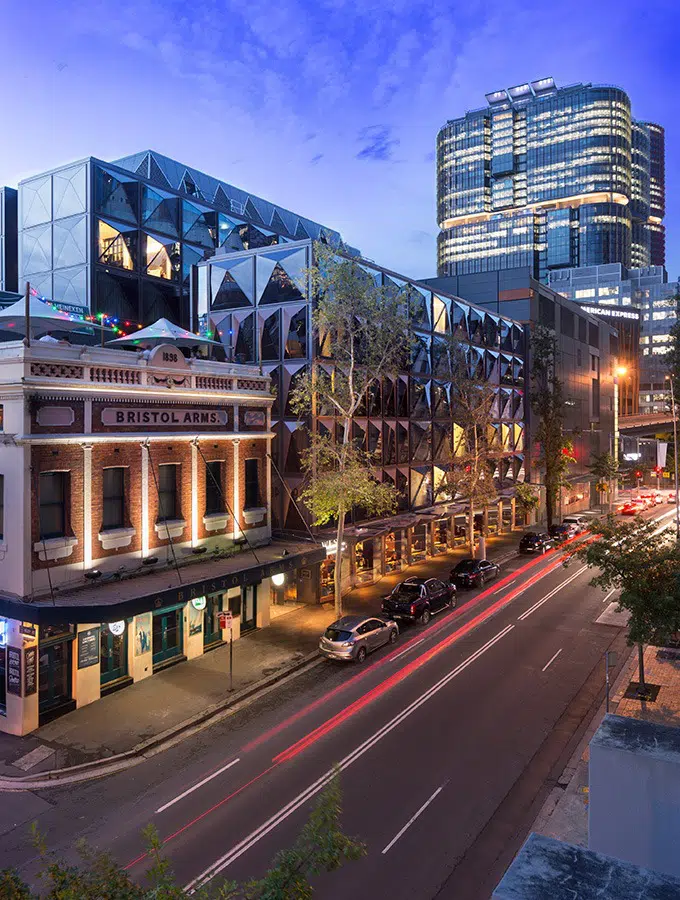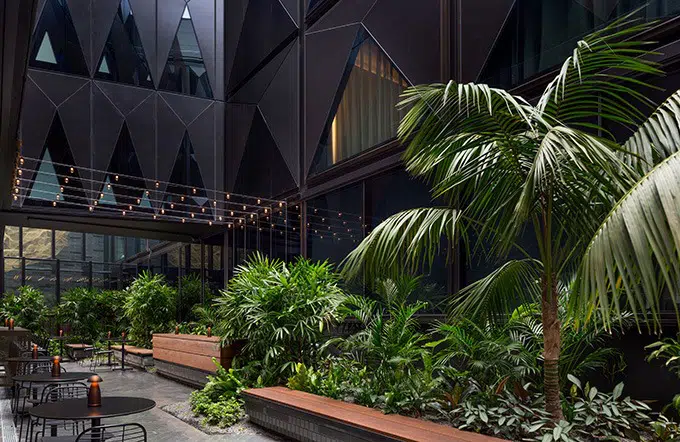 If you haven't heard of Chef Vandenabeele before, you are forgiven. Born in Belgium, David has only been back in Australia since 2018 via Michelin starred 1 Lombard Street, London and The Langham Place, Fifth Avenue.
I say back in Australia, as David has been here before. After starting out his career at The Hilton Hotel in Brussels he moved on to The Hilton Hotel in Brisbane. So far he has had quite a career working with a variety of internationally renowned chefs such as Bruno Loubet, David Pugh, Charlie Trotter and Pierre Wynants.
Why Solander? It's always interesting to find out the origin of a restaurant's name. It's over dinner that I find out. On the menu it says to ask Daniel about the side of the day. I ask and find out that the "Daniel" the menu is referring to is Daniel Solander.
Daniel Solander was a Botanist that arrived in Australia on the Endeavour with Sir Joseph Banks. Solander assisted Banks in the early documentation and collection of Australian native flora and fauna.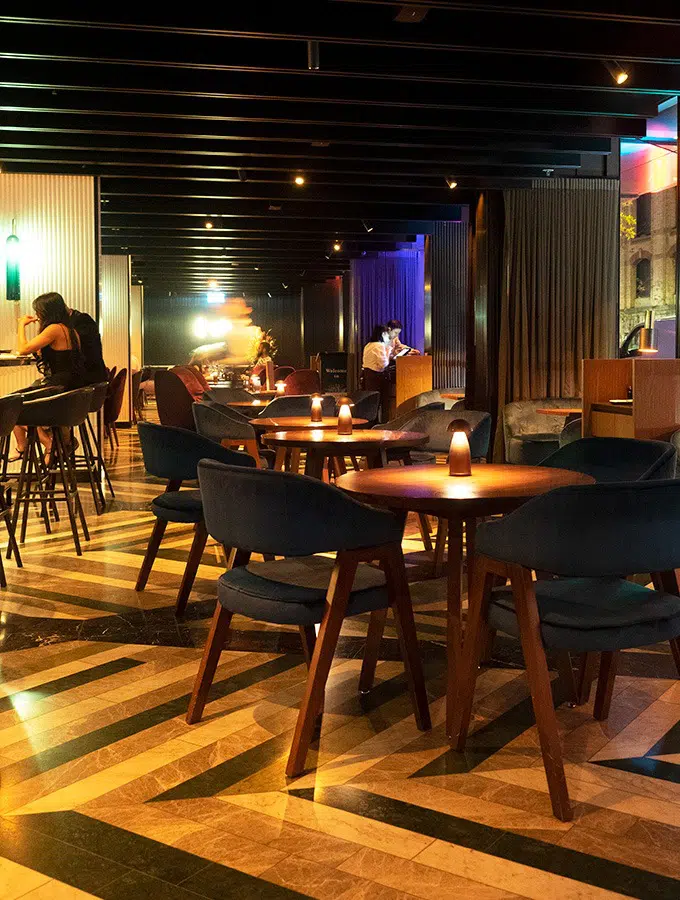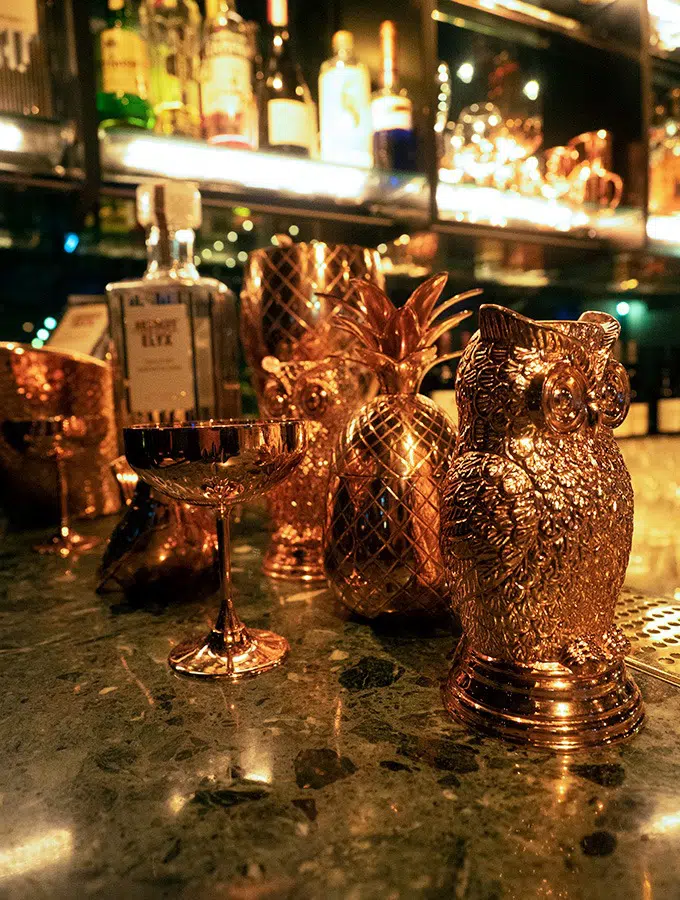 I am staying overnight at the West Hotel and decide to duck down into the bar for a glass of wine and something to eat before going for a pre-dinner walk around Barangaroo. Solander's cocktail bar offers a variety of botanical inspired cocktails, but I decide on a glass of wine for the moment.
I already know what I am going to order, and it is the reason for the pre-dinner nosh. Ever since I knew I was visiting the restaurant the Kangaroo tail rillette with bush tomato chutney ($14) had grabbed my attention. Only available on the bar menu or as part of the Solander's Explorer Menu. I knew I wouldn't be ordering the six course Explorer menu that night, therefore the trip to the bar. It's not just about the booze.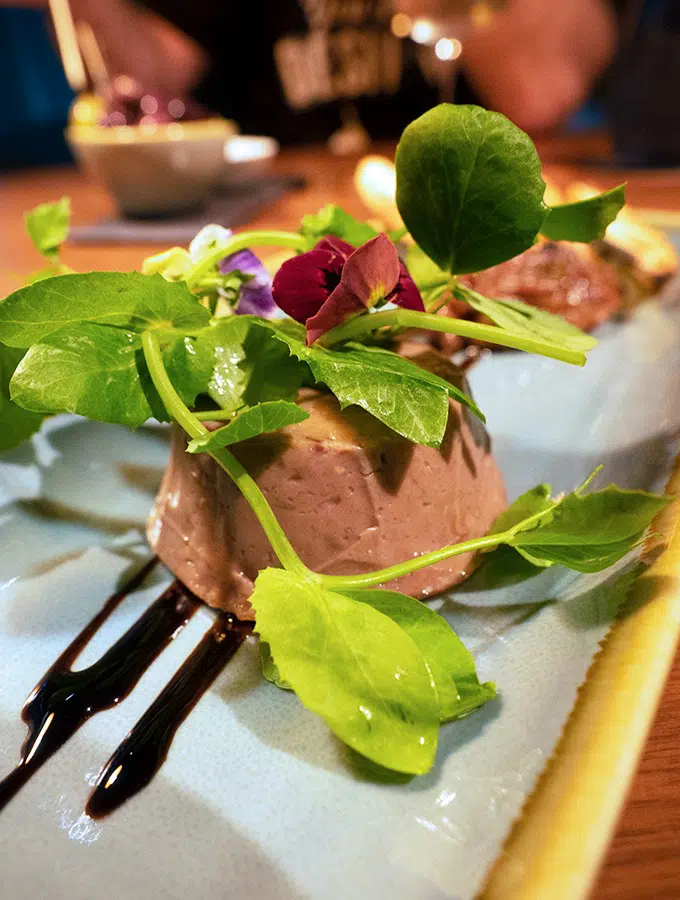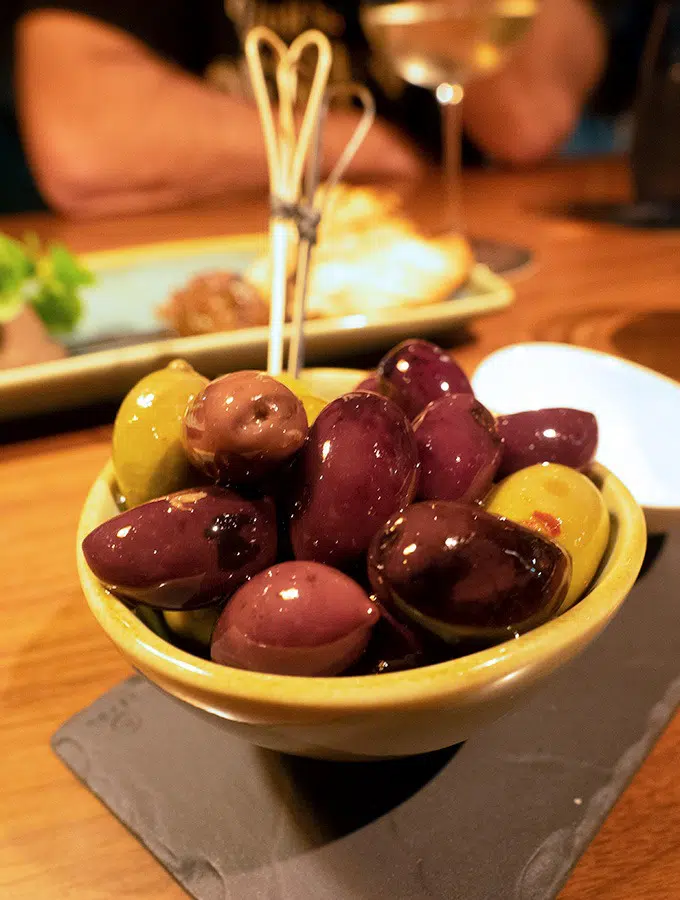 The roo rillette is not quite what I had expected, but logically it makes sense. I am so use to eating duck or pork rillette. This rillettes are rich in fat and fall apart shredded meat. Kangaroo meat is lean, and I mean seriously lean, hardly a trace of fat. This makes kangaroo a very healthy protein option but doesn't a decadent rillette make.
The kangaroo rillette is more like a very dense pate. A very generous serve with grilled bread and bush tomato chutney. If the thought of eating Skippy is a little overwhelming for you, then this would be the way to ease yourself into trying kangaroo/wallaby meat. Also ordered is a small bowl of Australian Native olives ($7).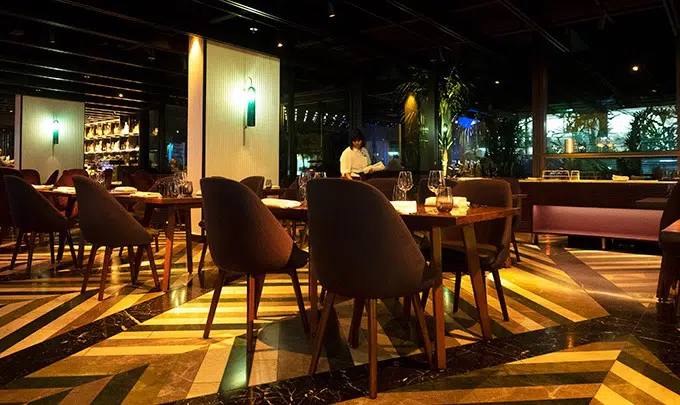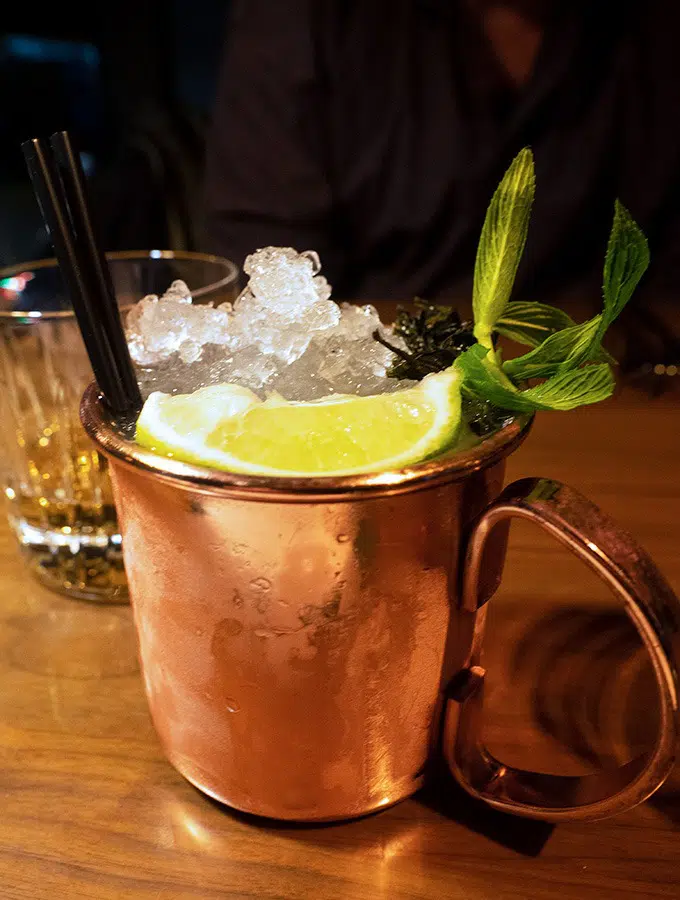 After a leisurely walk around Barangaroo it is back to the West Hotel to change for dinner. We skip the bar this time and head straight to our table by the window.
While pondering the menu we ordered some pre-dinner drinks. When in the bar earlier I had spotted an interesting cocktail I wanted to try. The cocktail menu has some unique offerings as they take inspiration from the world of botany and plant science, just like Solander himself.
I order a Wakame Mule ($20). A drink not for the faint hearted, or non-seaweed lovers. The cocktail consists of Rota evaporated wakame, Wyborowa vodka, black sesame orgeat, orange blossom, and fresh pressed lime. I do find the wakame a little intense and probably didn't think my choice through carefully, but I am glad I tried it.
As far as unusual but tasty cocktails go, Salathip's signature Tom Yum cocktail is still a winner for me.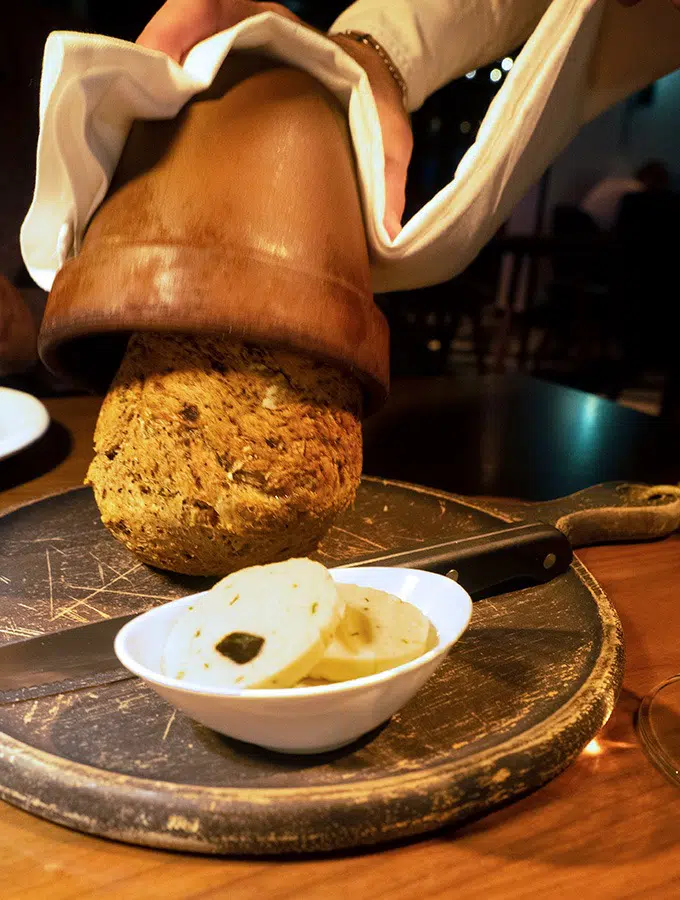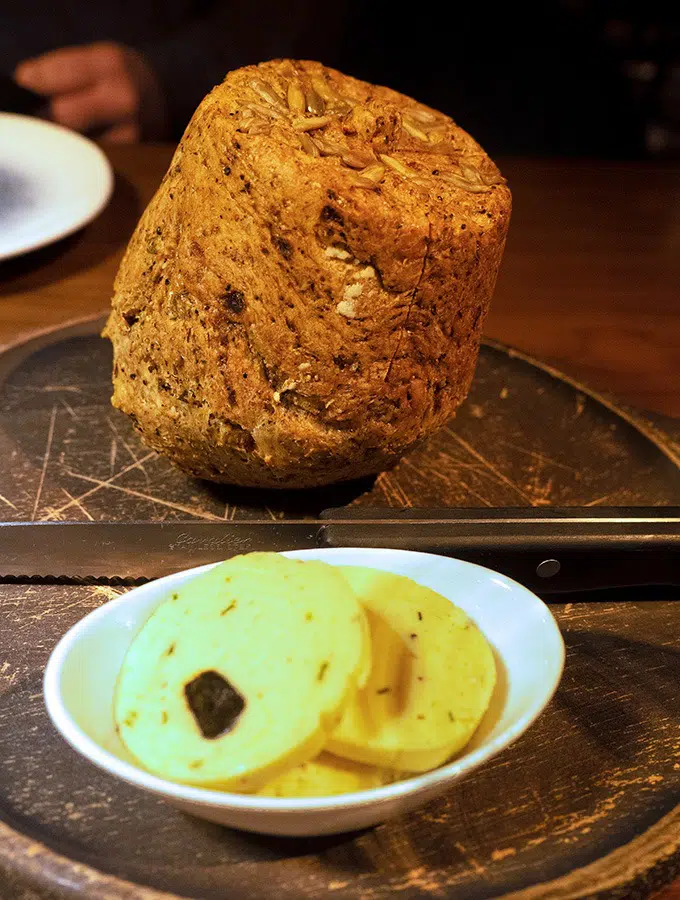 Not afraid of carbs we start with Solander's signature housemade bread. Freshly baked Banksia and Acacia Pot Bread served with black garlic butter ($12). Theatrically upended out of its pot baking vessel at the table. The bread is dense and delicious. The butter is equally so, studded with pieces of sweet black garlic. The bread has an unusual ingredient, Banksia Nectar Syrup. Chef Vandenabeele makes the syrup himself from native Banksia flowers.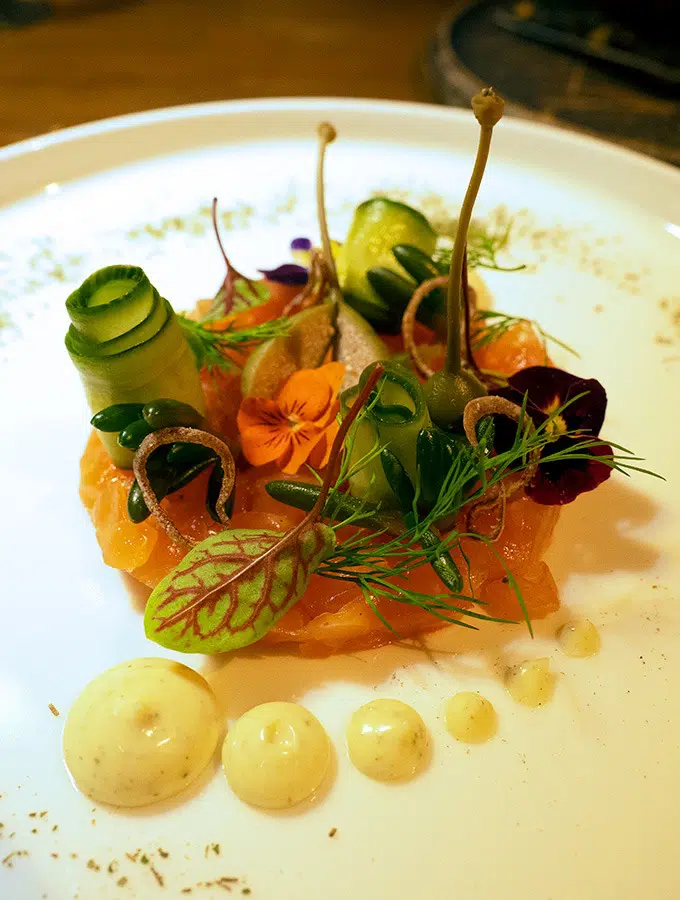 Gin cured salmon, pickled cucumber, Karkalla leaves and lemon myrtle aioli ($19). A seriously pretty dish, but as seriously tasty. I have complete food envy when this is presented to my dining partner. I am a big fan of Karkalla leaves, fat green succulent leaves that have a salty burst in your mouth. Along with the pickled cucumber, caper berries and dill, it's a tasty combination.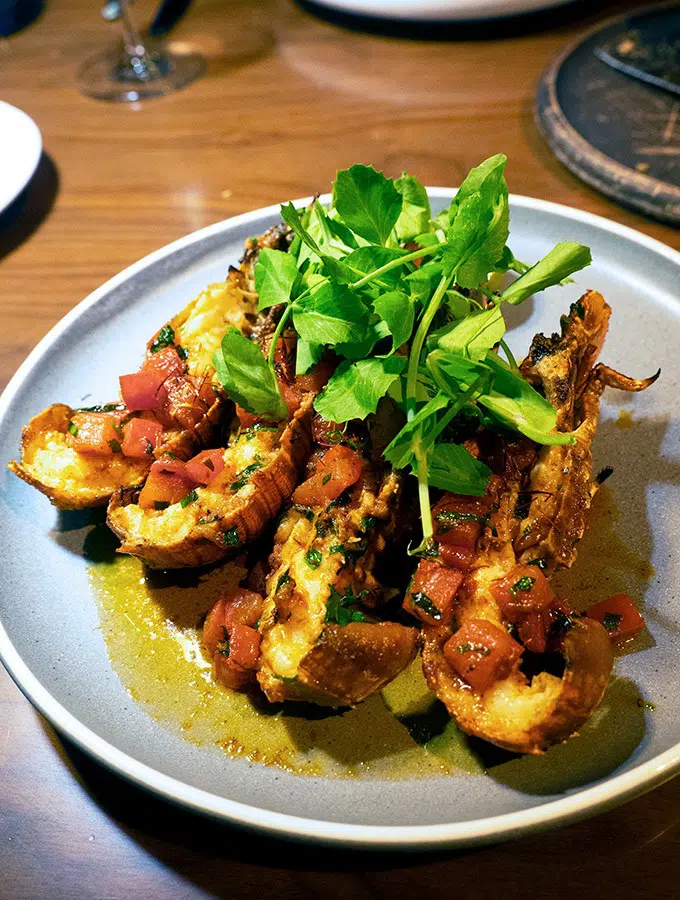 Charred bugs, chilli butter and fresh bush tomato ($24). My entree takes the cake in size. Two enormous bugs split in half and grilled with subtle chili butter. It's a generous dish and my food envy is long forgotten. I use some of the bread from earlier to mop up every last drop of tasty buttery sauce on my plate. Probably not the most ladylike thing to do, but I wasn't letting any of it go to waste.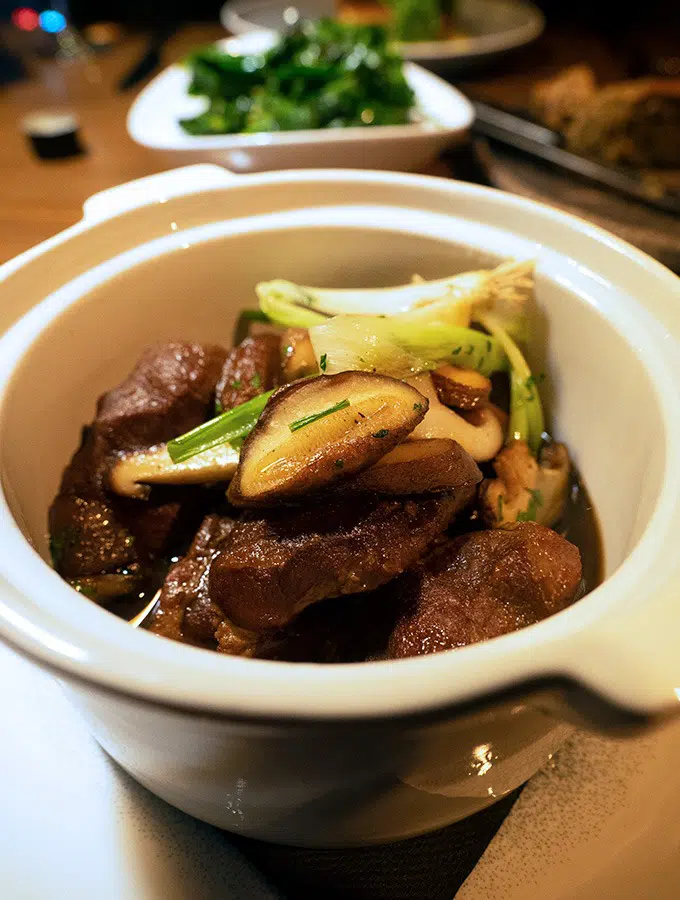 Young Henry braised pork cheeks, shitake and Kakadu plum ($40). This dish grabbed my attention, but again wasn't what I ended up ordering. And again I was having a bout of food envy. The pork jowl was fall apart tender. Kakadu plum is slightly tart with apple notes, therefore a perfect ingredient for this pork dish.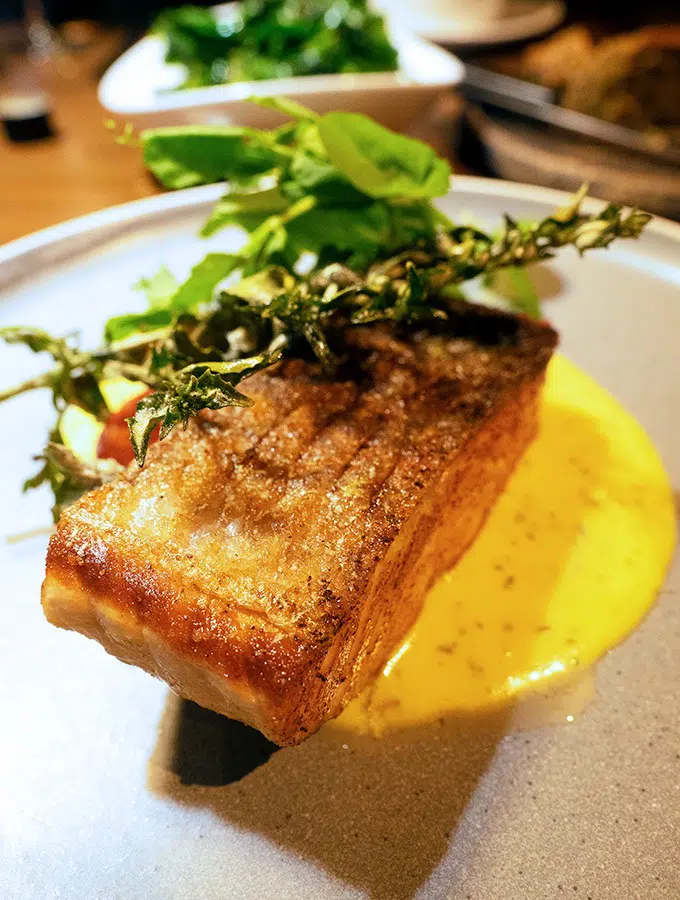 Crispy skin salmon, fennel pollen, and lemon myrtle hollandaise ($30). The salmon is perfectly cooked, the skin is shatteringly crisp, but salmon tender and moist. A highlight is the crispy fried saltbush perched on top of my salmon fillet. Crunchy and salty, I could eat a bowl of the saltbush easily.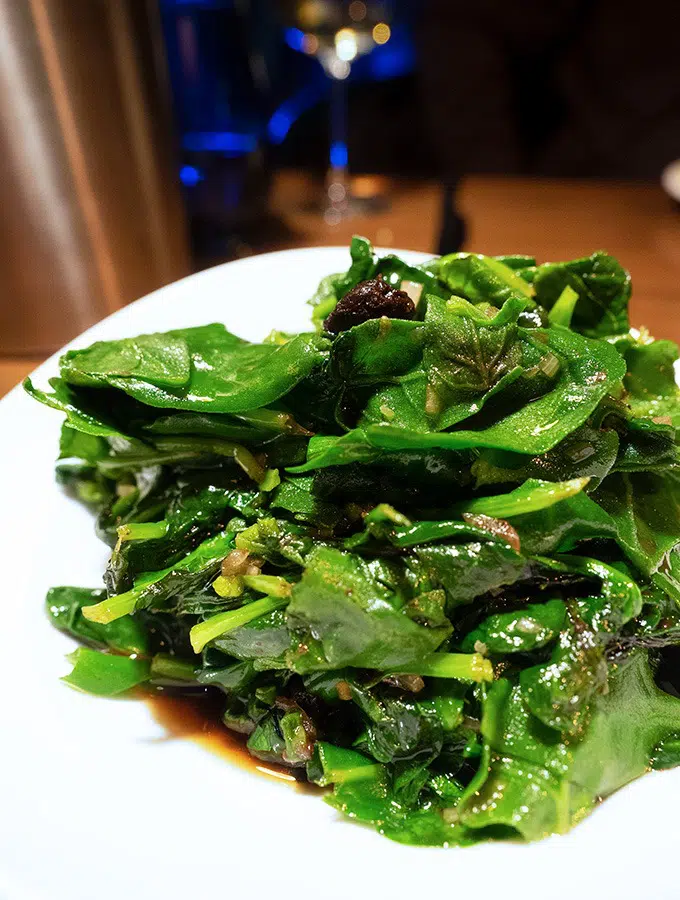 Warrigal greens and black garlic ($9). After asking Luca (Daniel solander's stand in), we decide on the warrigal greens and not the side of the day. Mainly as I love warrigal greens and black garlic. Having them combined in one dish makes it a must try for me. They are lightly stir fried and delicious. A perfect side to my salmon.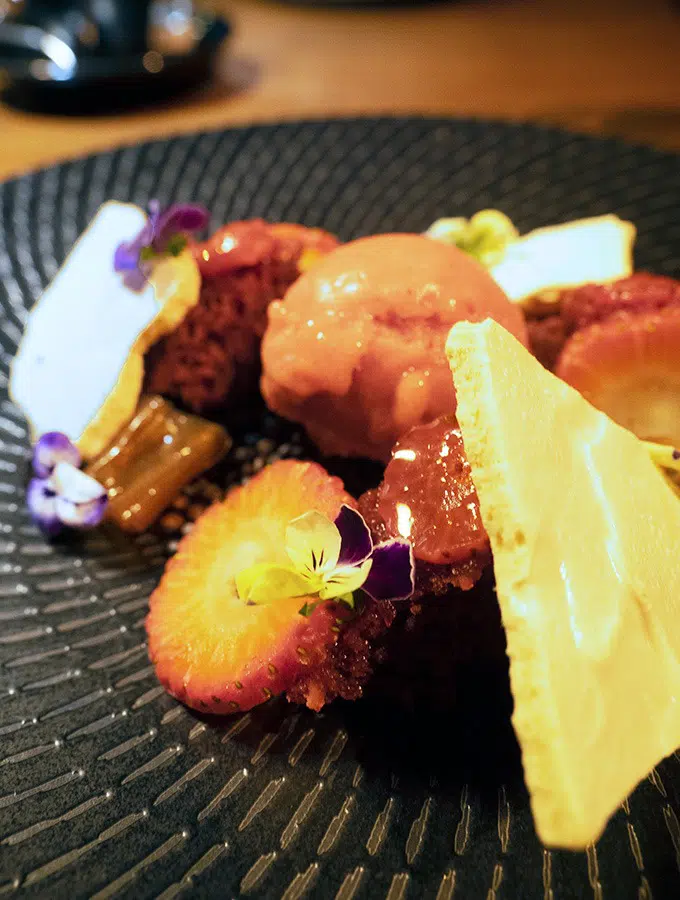 Strawberry plate, Earl grey tea, puffed barley, and chickpea meringue ($17). The strawberries on the plate come in the form of fresh, macerated, strawberry cake and strawberry sorbet. With the meringue made from aquafaba (chickpea water), this dessert is vegan. The sprinkle of edible flowers makes it a very pretty dessert.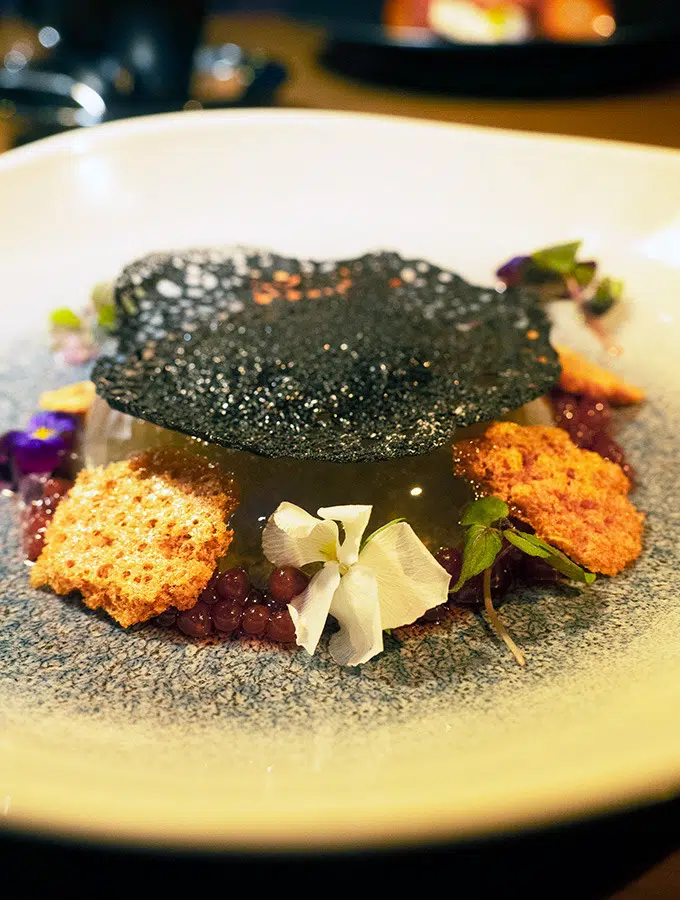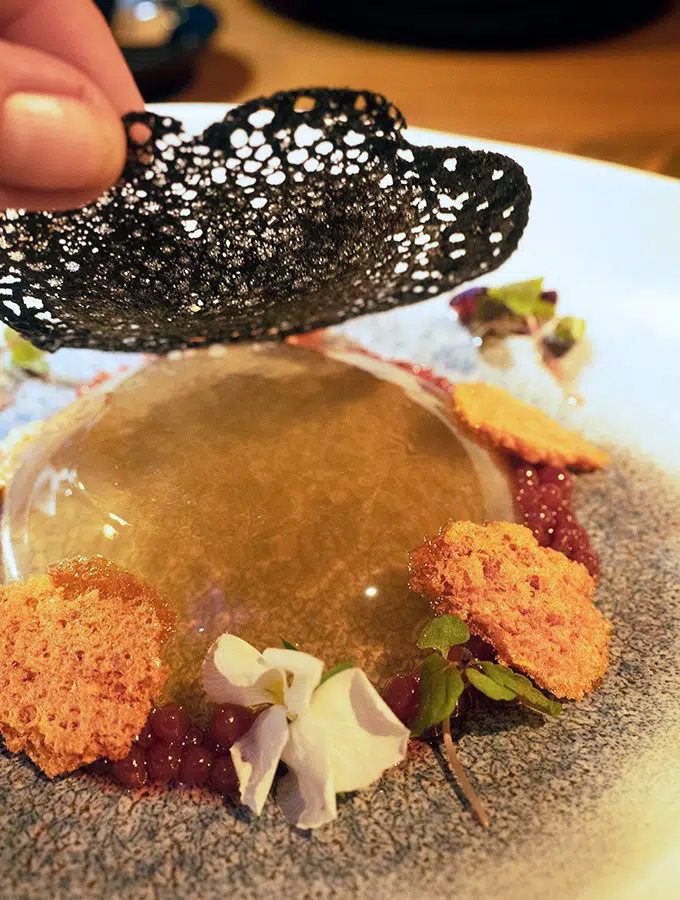 Watermelon drop cake, sloe gin pearls, pepper charcoal coral, and micro basil ($20). Another dish I had had my eye on well before arriving at Solander Dining and Bar. It wasn't quite what I was expecting.
The watermelon drop cake is Solander's version of the Japanese waterdrop cake. A wobbly ball of jelly that looks like a boob implant, I mean raindrop. It is a very light way to end the meal. A delicate dish in flavour and components.
Completely full we skip out on a coffee or a nightcap in the bar.
Solander Dining and Bar is definitely worth a visit, especially if you are wanting to experience dishes using Australian native ingredients. Besides the kangaroo rillette, on the menu you will also find a double boiled wallaby broth and slow cooked wallaby shanks.
Every dish has a touch of native Australia to it. Okay, maybe not the fries and garlic aioli, but I think you get the idea.
Sara xxx
Solander Dining and Bar
65 Sussex Street, Sydney, Tel+ 61 2 8297 6500

Belly Rumbles dined at Solander Dining and Bar with thanks to The West Hotel, but all opinion s remain her own.