Fresh and zingy zucchini pasta sauce coats al dente tubes of bucatini pasta. The sauce is zingy from lemon and has an extra punch from dried chilli flakes and ground cracked pepper.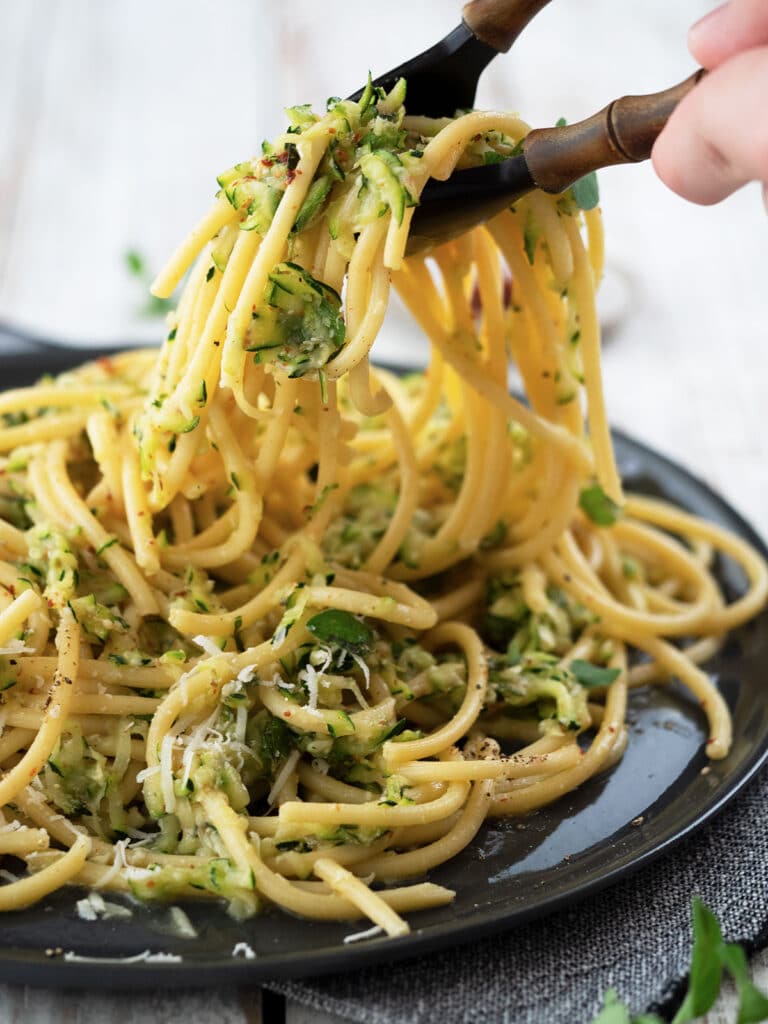 The simplicity of this recipe is what will initially draw you. Cook your pasta, drain, add ingredients, toss, and serve. Bingo, dinner on a plate in 10-12 minutes. I did say it was simple.
The second drawcard is the fresh and punchy flavour of the zucchini pasta sauce. The fresh being grated zucchini (or my USA friends may know it as courgette), fresh oregano leaves, and tangy lemon juice. The punch is from chilli flakes and cracked pepper.
A decent amount of grated parmesan rounds out and finishes the sauce perfectly. For a quick and easy pasta dish, this recipe is a winner.
Sara xxx
Contents
Ingredients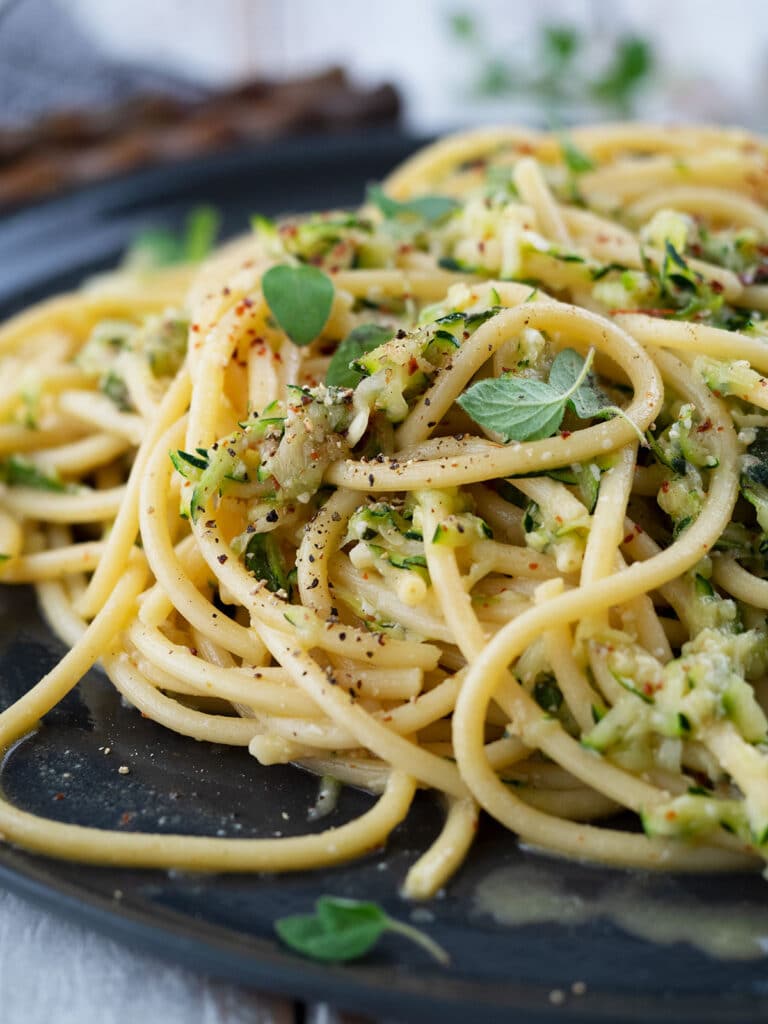 Recipe Tips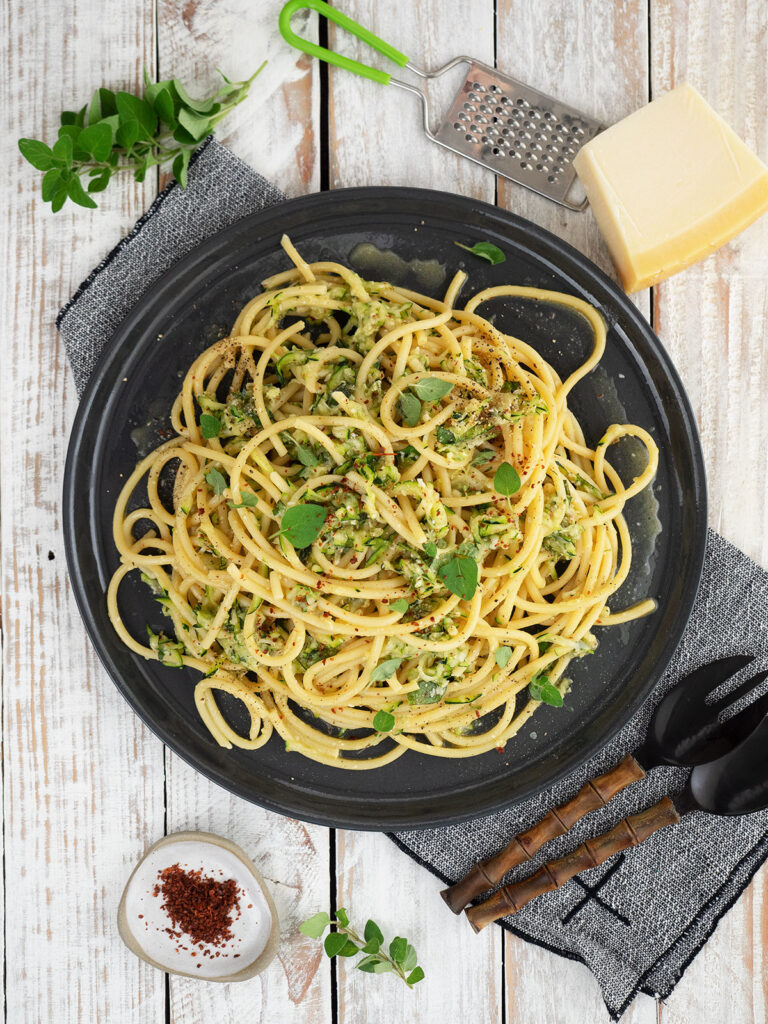 Recipe Walk Through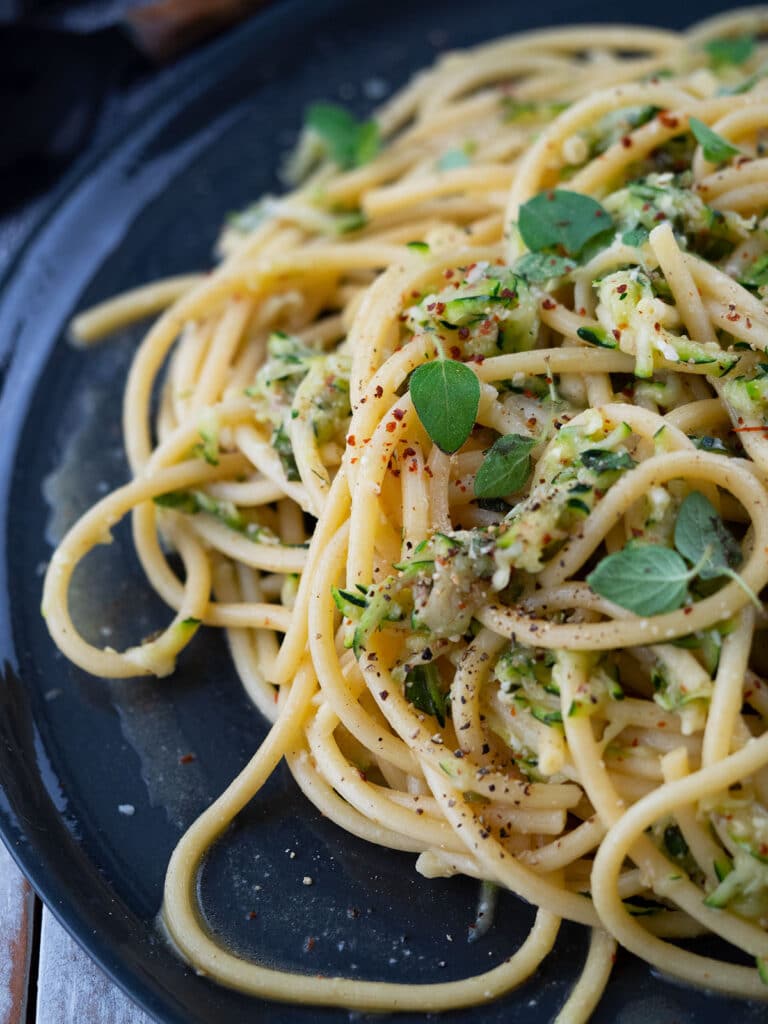 Printable Recipe
More Quick Dinner Ideas