It's really quite funny and a little tragic when I look back on my posts from the first couple of years of Belly Rumbles' existence. Just like when I look back at my original recipe for hot cross bun ice cream. The photos from 2010 are cringe worthy even though the recipe is brilliant.
I've wanted to remake my hot cross bun ice cream for the blog for quite a few years now. For a couple of reasons, firstly to have photos that do the recipe justice and secondly to make a version which uses less egg yokes.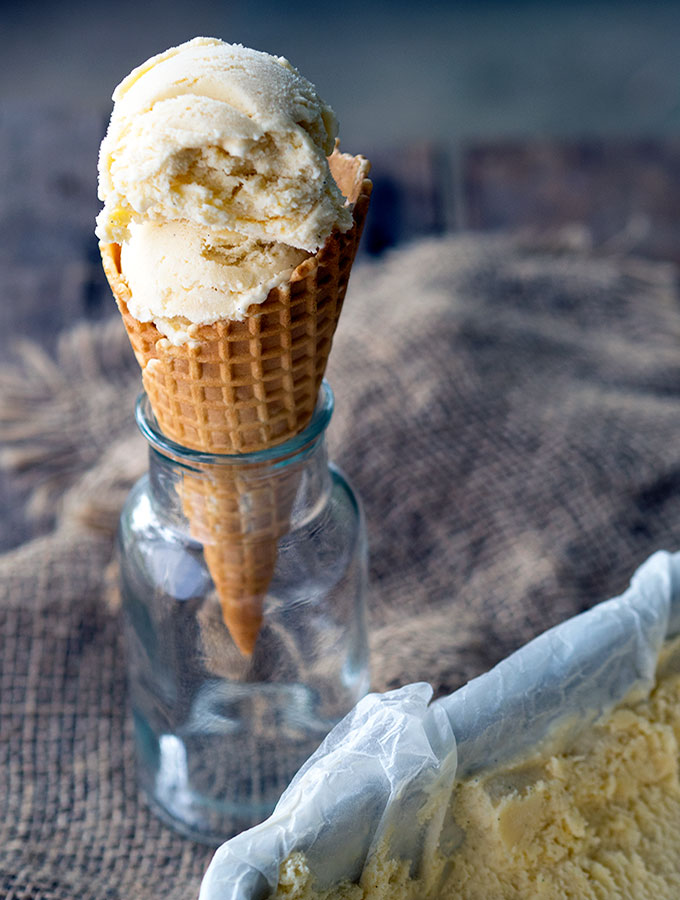 You can find the original recipe here. It uses six egg yolks, leaving you with six egg whites to either freeze for later use, or make a hell of a lot of meringue. The original recipe is luxuriously rich, creamy and extremely delicious.
My new revamped recipe uses less eggs, two whole eggs and two egg yolks. Leaving you with only two unused egg whites to deal with. I also omit sultanas from the ice cream for those that don't have a love for dried fruit. With less egg yolks in the recipe it isn't as rich as the original, a lighter version packed full of hot cross bun flavour.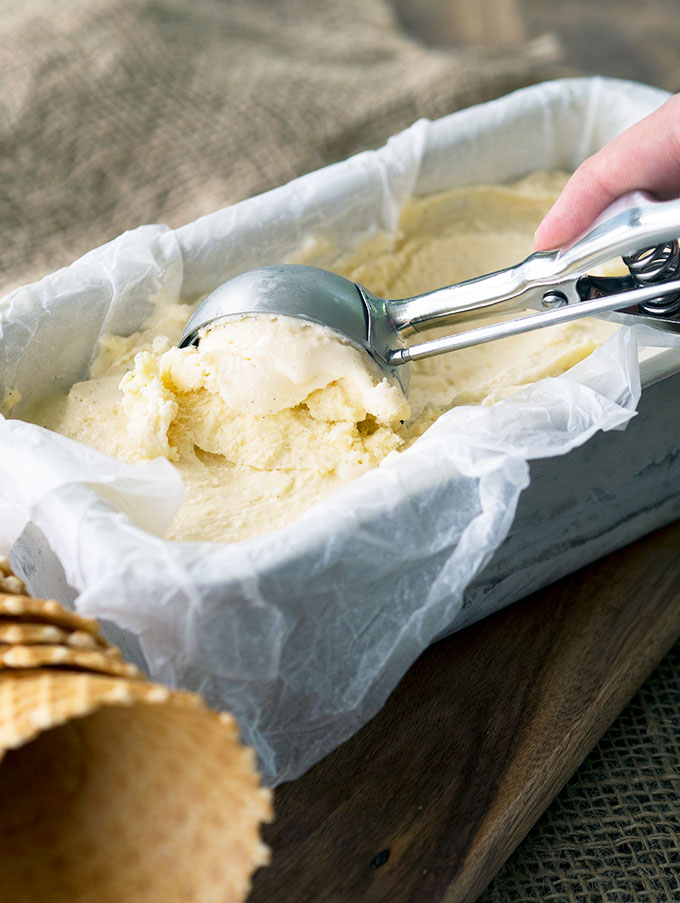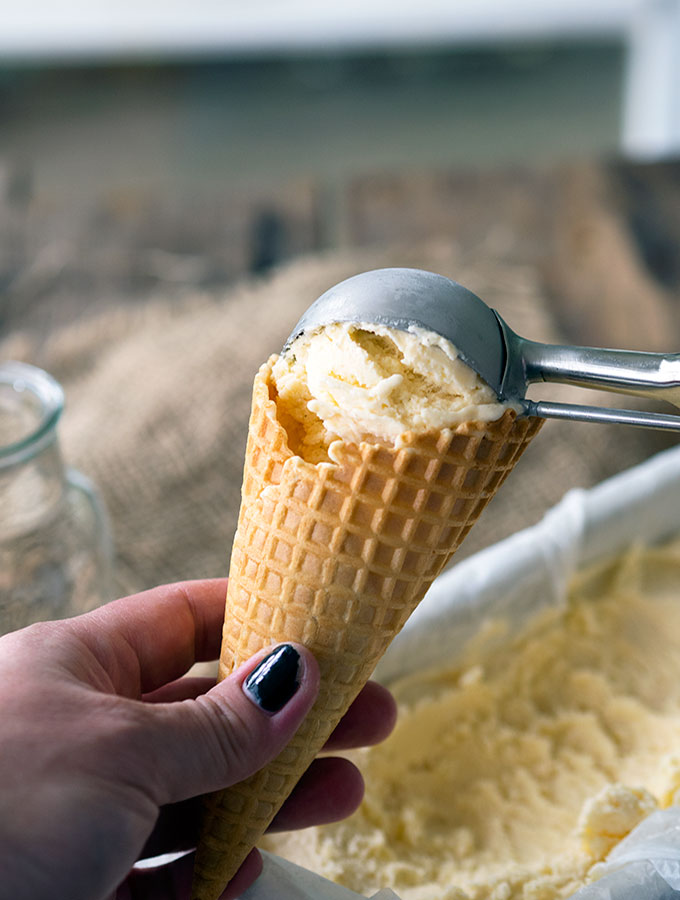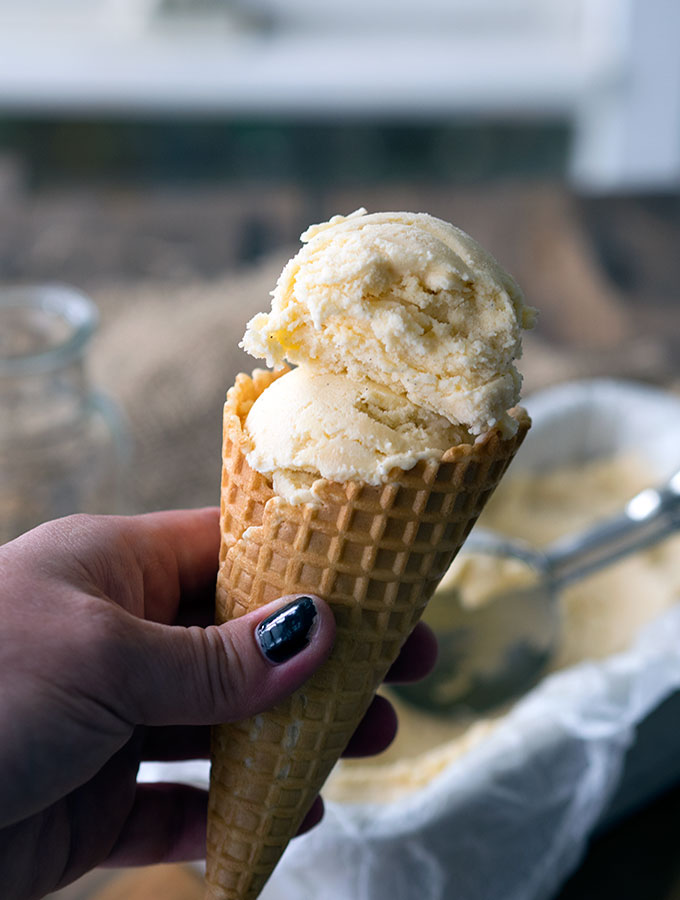 Wylie Dufresne was the inspiration behind my original recipe. Wylie is the New York chef behind now closed restaurant WD-50, and the very open for business Alder. He shared with me how he made is bagel ice cream, you can read more about it on the original recipe, but it is a method that is so easy and faultless in getting true flavour into ice cream.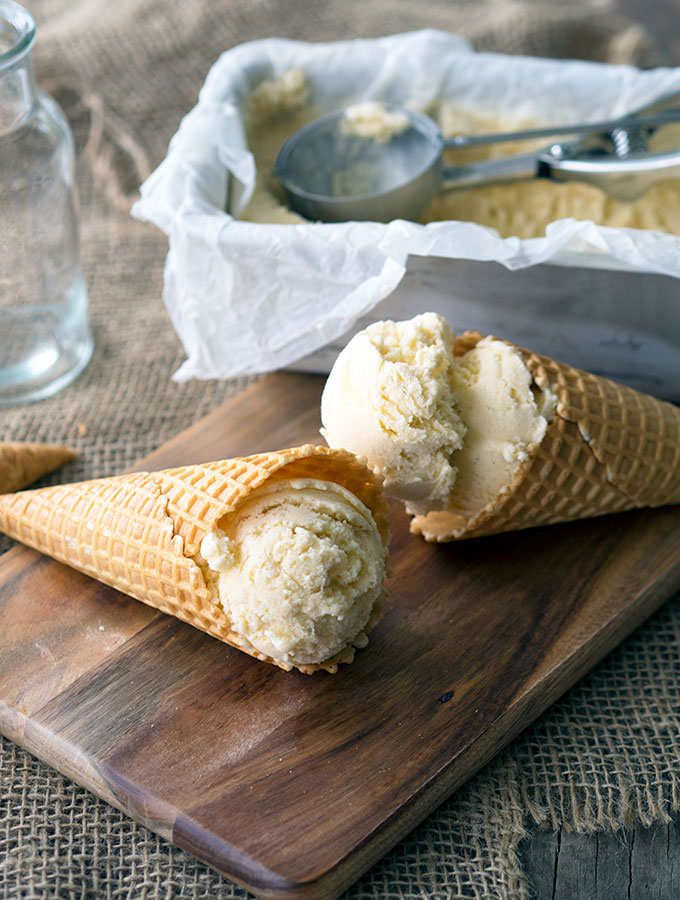 Hot Cross Bun Ice Cream
The perfect Easter Ice Cream. All the family will love this and it is very easy to get the perfect hot cross bun flavour into your ice cream. Impress your guests!
Print
Ingredients
2

hot cross buns

300

ml

full cream milk

300

ml

single cream

1

teaspoon

vanilla bean paste

2

eggs

2

egg yolks

125

grams

caster sugar

extra full cream milk
Instructions
It is best to start this recipe the day before for full flavour development.

Break up the hot cross buns in a bowl and pour over the milk and the cream and give it a stir through. Place this mixture in the fridge for a few hours, best left over night.

Use a fine sieve to gently strain the mixture and then place the left over soggy bun mixture in muslin/cheese cloth or even a new clean chux and gently squeeze out the excess liquid. Discard the left over soggy bun mix. You do not want any of the bun in your milk/cream.

Measure your infused milk/cream mixture and add more full cream milk until you have 600ml of liquid.

Bring the infused milk/cream mixture and vanilla bean paste to a simmer in a heavy based saucepan.

Place another saucepan on the stove filled half way with water in it, bring to the boil

In the meantime whisk the eggs, egg yolks and sugar, in a large bowl, until pale and combined.

Whisk milk/cream mixture into the egg mixture and place bowl over saucepan with simmering water.

Cook over a moderate heat continually stirring until the mixture thickens and will coat the back of a spoon.

Strain mixture into a bowl or jug, and place in the fridge to chill.

Once chilled churn mixture in your ice cream machine as per the manufacturers instructions.

Either serve immediately or place in a container in your freezer for later use. Will make 600ml of ice cream.
Nutrition Facts
Hot Cross Bun Ice Cream
Amount Per Serving
Calories 1804
Calories from Fat 1080
% Daily Value*
Total Fat 120g 185%
Cholesterol 1080mg 360%
Sodium 374mg 16%
Potassium 847mg 24%
Total Carbohydrates 153g 51%
Protein 32g 64%
* Percent Daily Values are based on a 2000 calorie diet.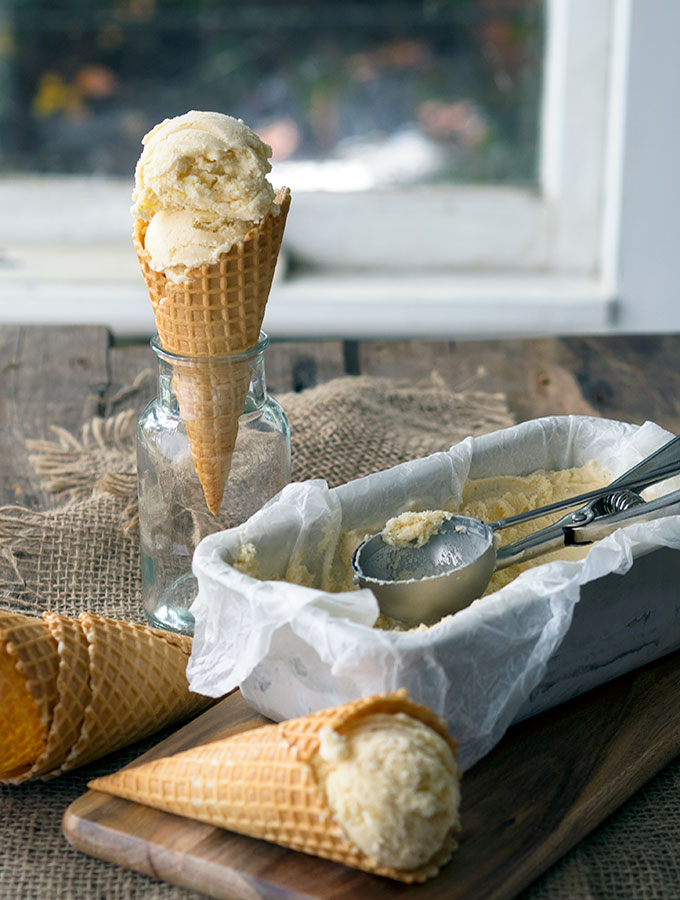 You will be amazed at the flavour of this ice cream. You achieve a true hot cross bun flavour by using the infusion method, something you can't recreate easily with just spices. It is one of my family's favourite Easter recipes.
You could get a little fancy and pipe some crosses on your ice cream scoops. Melted white or dark chocolate would be perfect. Serve some with thick brioche French toast for breakfast on Easter Sunday. My French toast used with my Vegemite ice cream would be perfect.
Be assured however you serve it, you are going to love this ice cream.
Happy Easter!
Sara xxx