Al Forsan Restaurant is part of Bab Al Shams Resort and Spa. Day guests are welcome to dine and enjoy the Dubai desert resort's amenities.
A while back I shared my stay at Bab Al Shams Resort and Spa. A relaxing oasis an hour's drive into the desert from Dubai. I'm sure if you looked hard enough you would be able to see it from the top of Burj Khalifa.
It was a lengthy piece by the time I included all the photos from around the resort. It's so photogenic and gorgeous. I mentioned it reminded me of Braavos form Game of Thrones, my thoughts haven't changed.
Al Forsan is the resort's main restaurant. Their buffet restaurant, every good hotel seems to have one. They offer an International buffet including specialties from Middle Eastern, Western, Indian and Asian Cuisines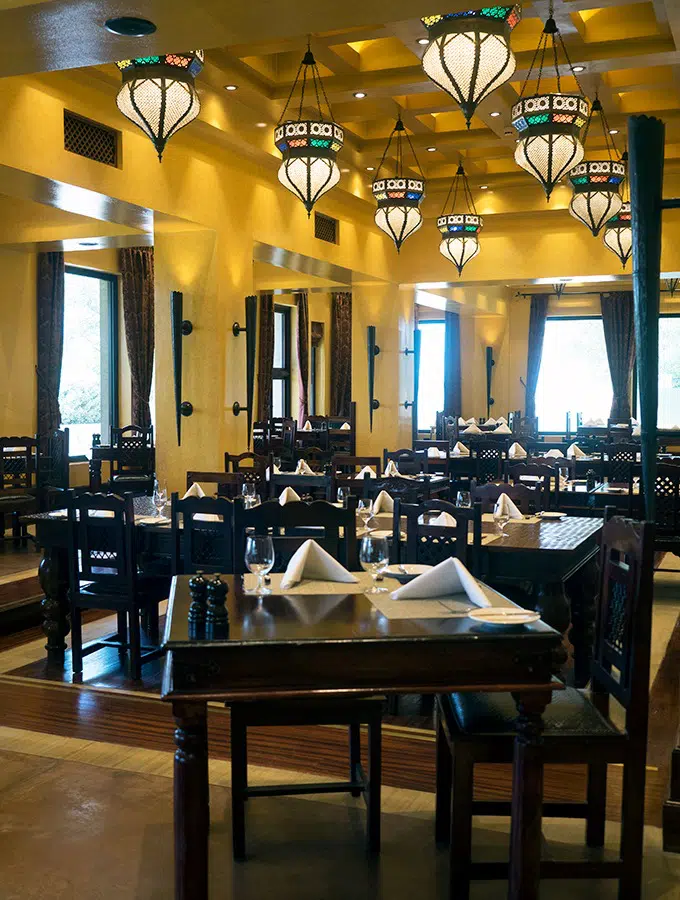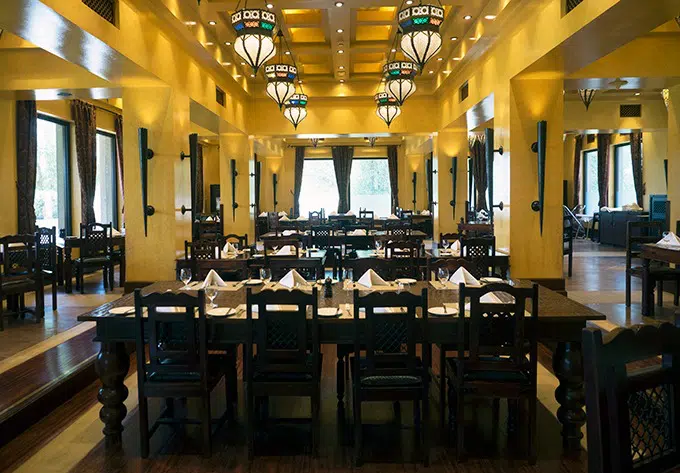 This is where breakfast was served, and you could indulge in a buffet lunch or dinner. As it was Ramadan during my stay, breakfast and dinner were the usual buffet, but lunch was a menu affair.
Al Forsan is also home to one of the resort's bars and billiards table.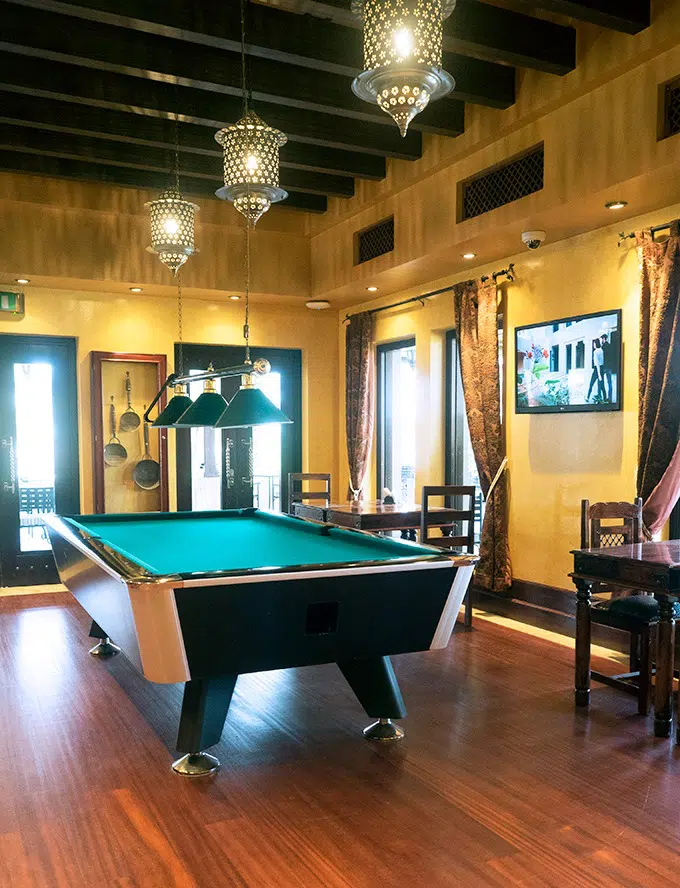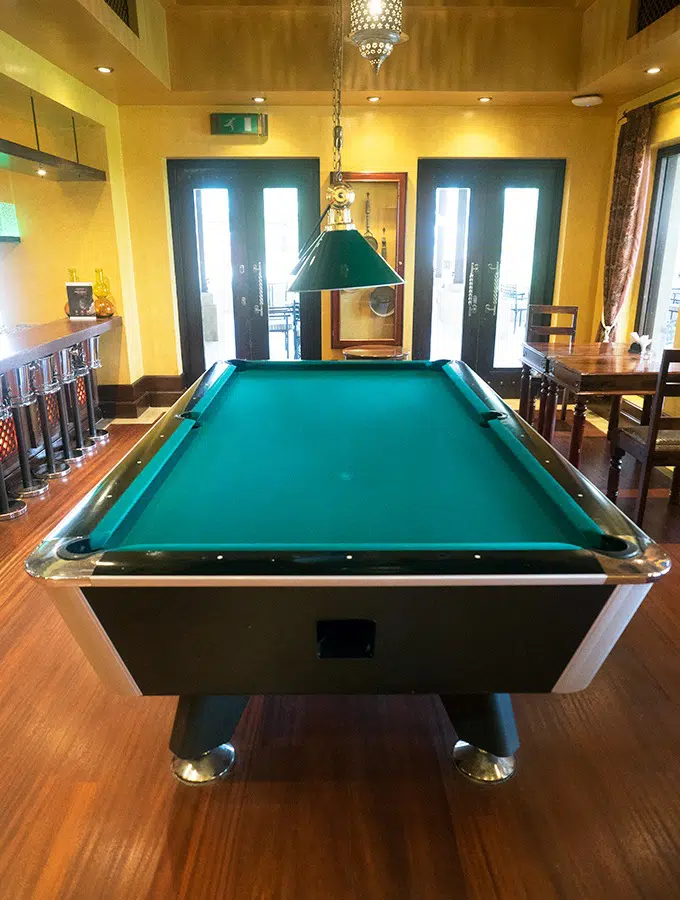 A photo is worth a thousand words, and below are just some of the many photos I took of the extensive breakfast buffet. If you manage to scroll to the end of them, you will be treated to what we had for lunch.
Al Forsan Breakfast Buffet
The buffet at Al Forsan is spread across a few rooms. I feel like an explorer during breakfast. Moving from one room to another, not quite sure what I was going to discover.
It is a vast buffet and covers everything you could feel like. Except for bacon, instead you can try veal bacon. They can pretend it is the same, but it really really really isn't.
In one room you will find the egg station where omelettes and other egg dishes are made to order. There is also a variety of hot food including Japanese, South East Asian and typical Western offerings.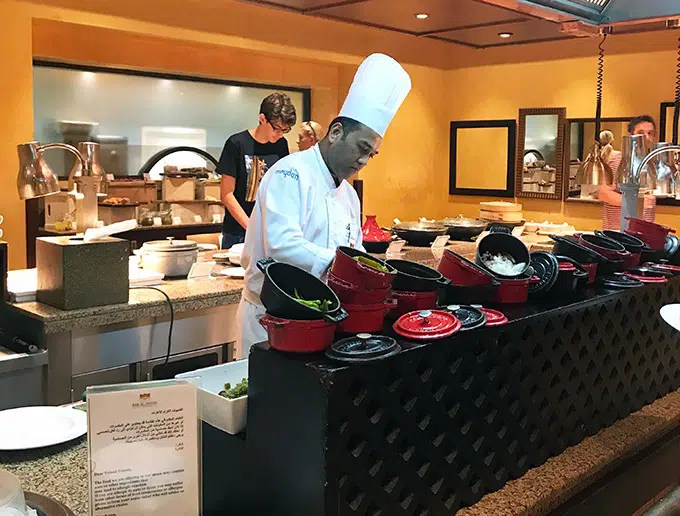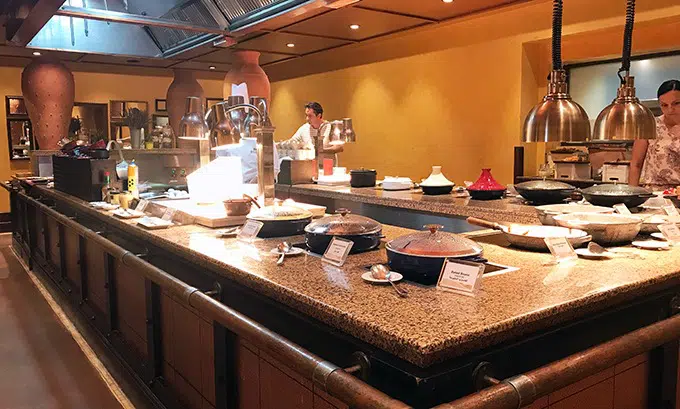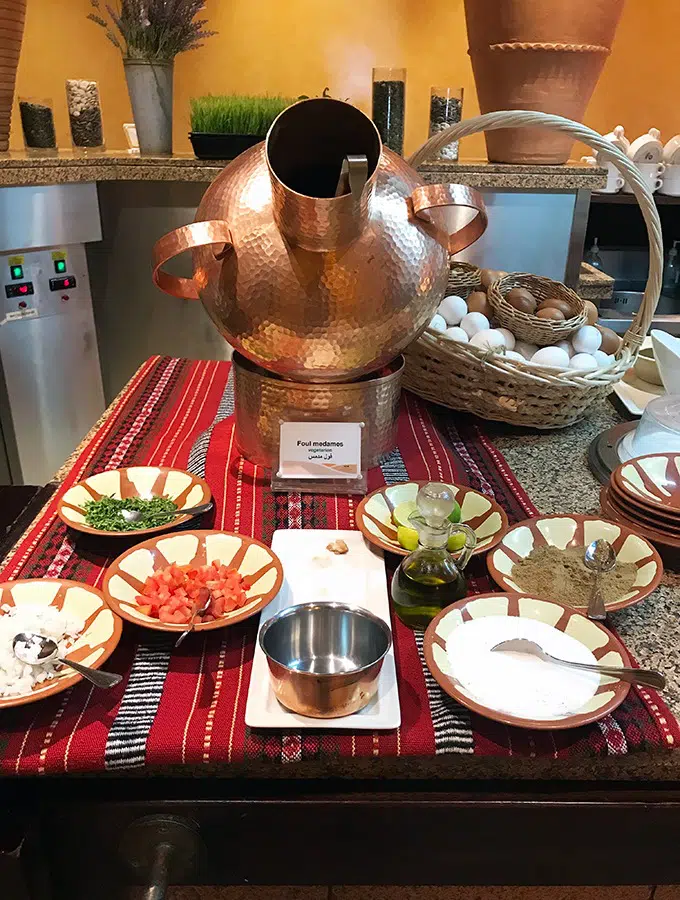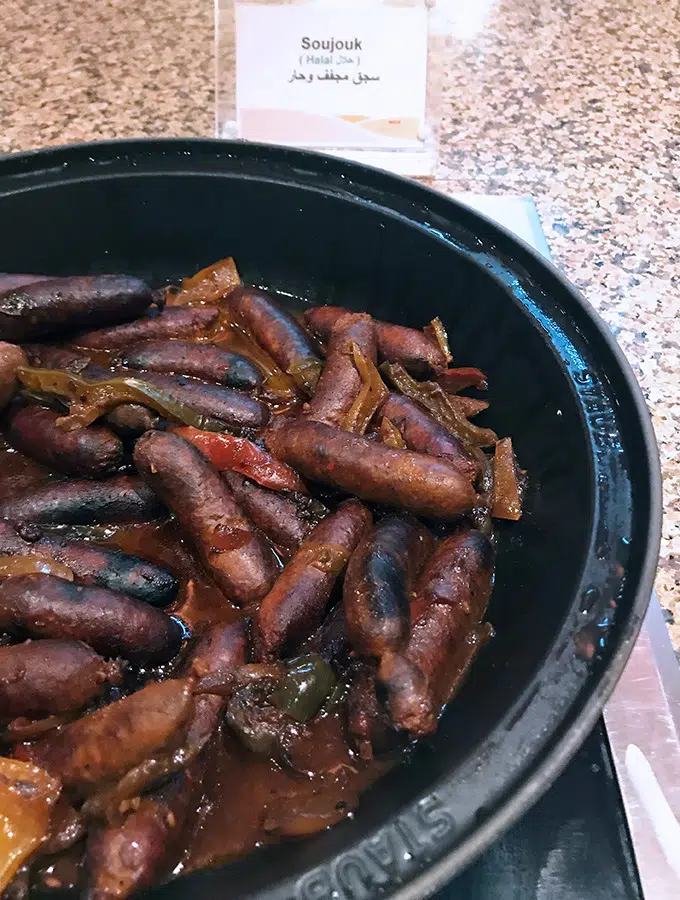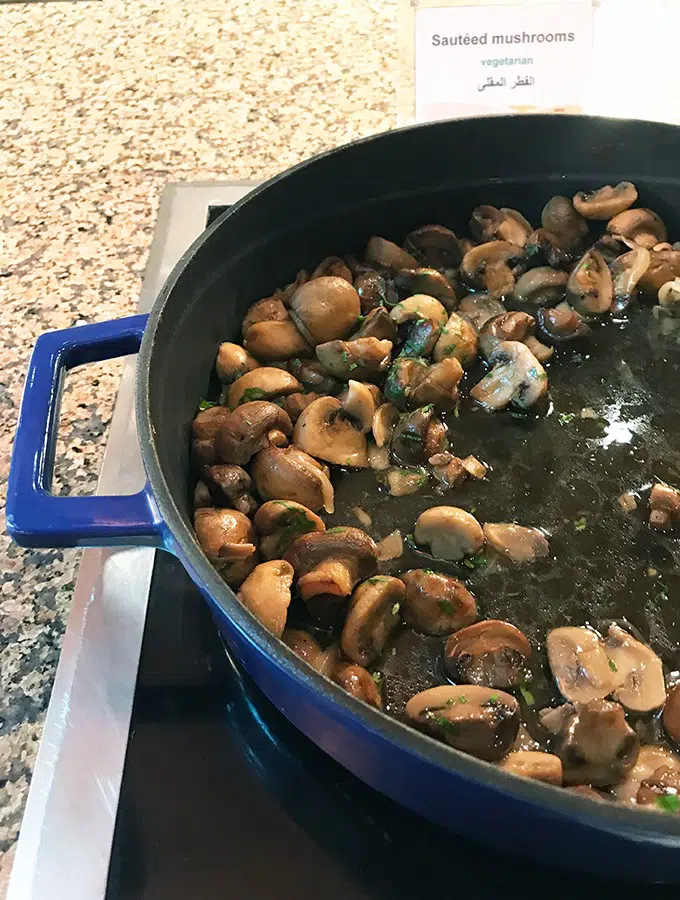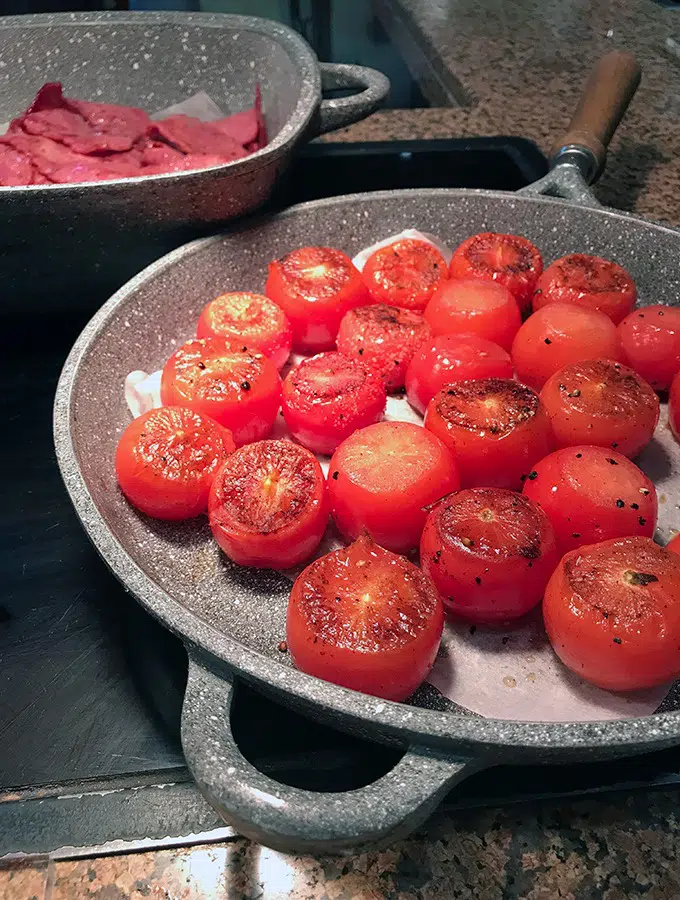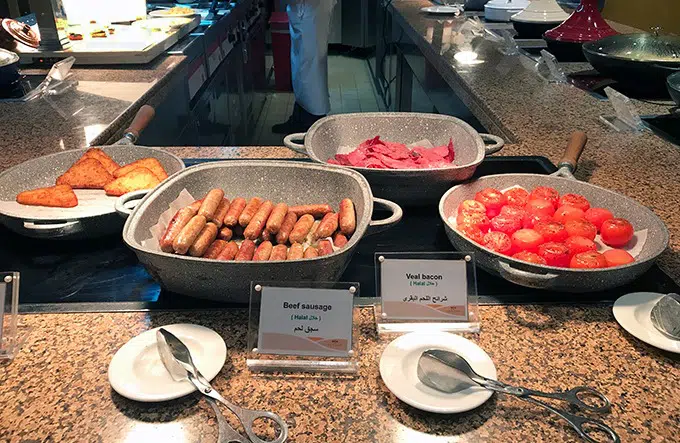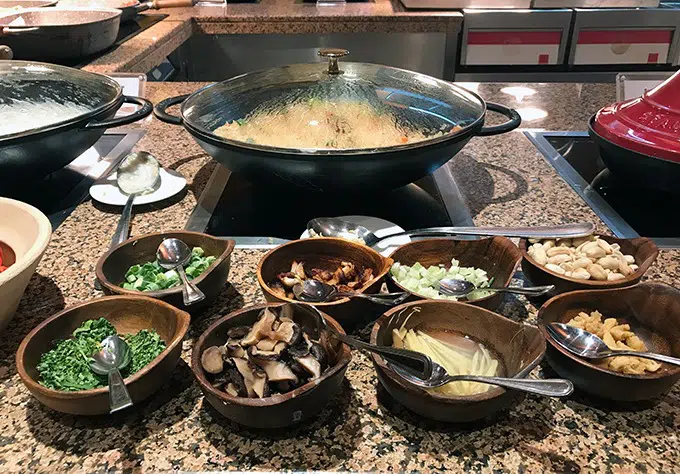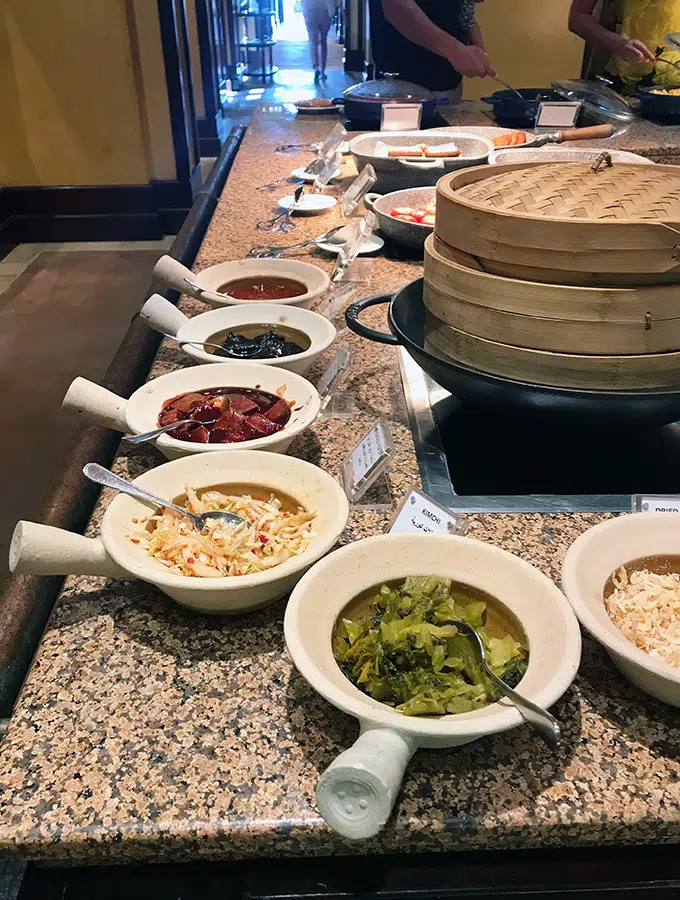 At the other end of the hot food station there is a variety of yoghurts, stewed fruits, vegetable pickles, salad, and other cold offerings.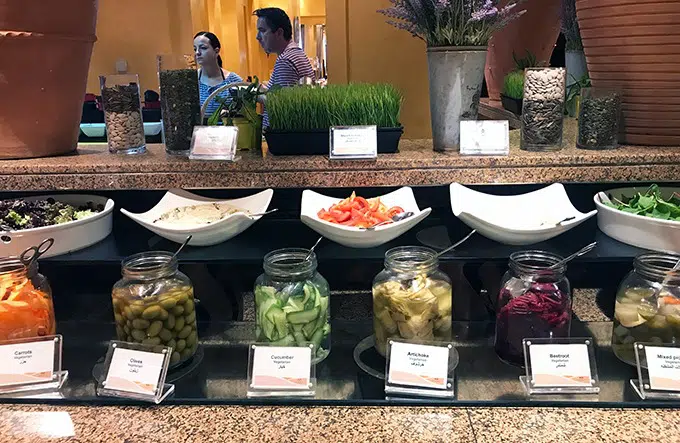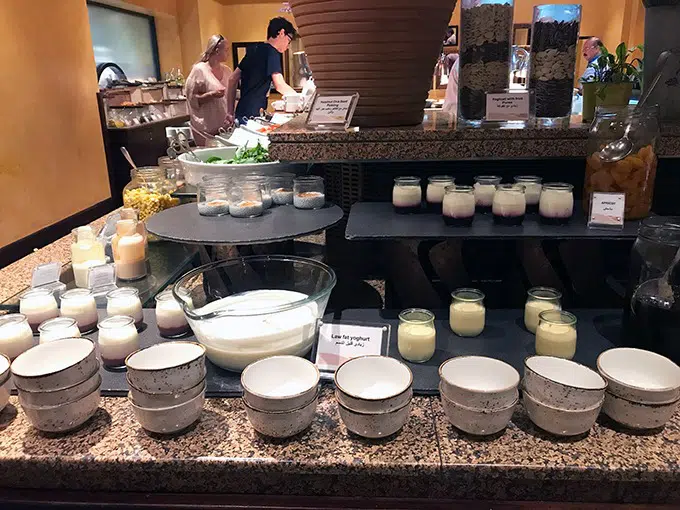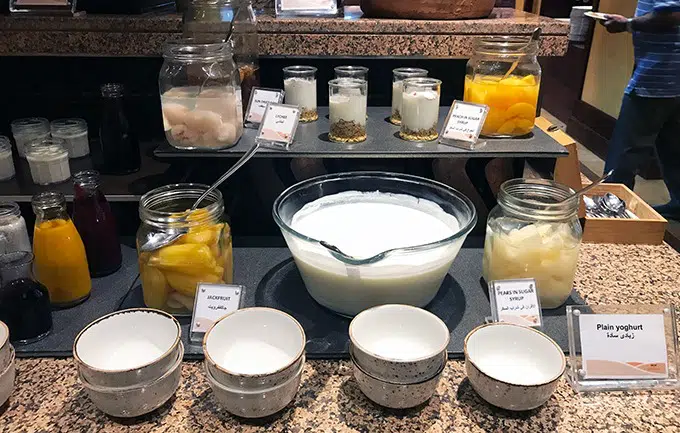 Walk into another room and you will be greeted with a variety of local favourites, like the bread pudding om ali, fruits soaked in honey, dates, and various other sweets we also saw at Al Hadheerah.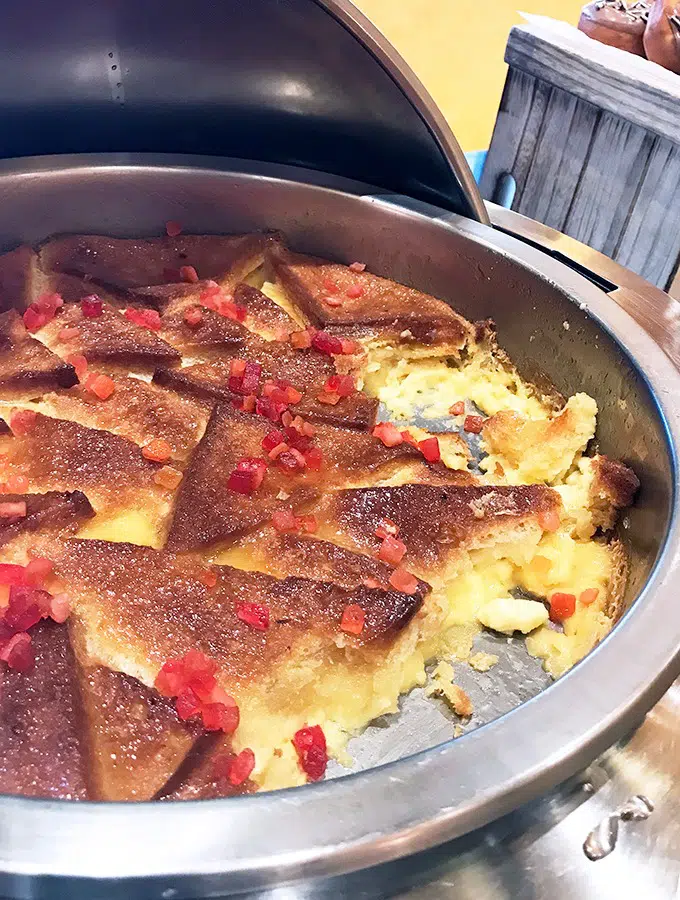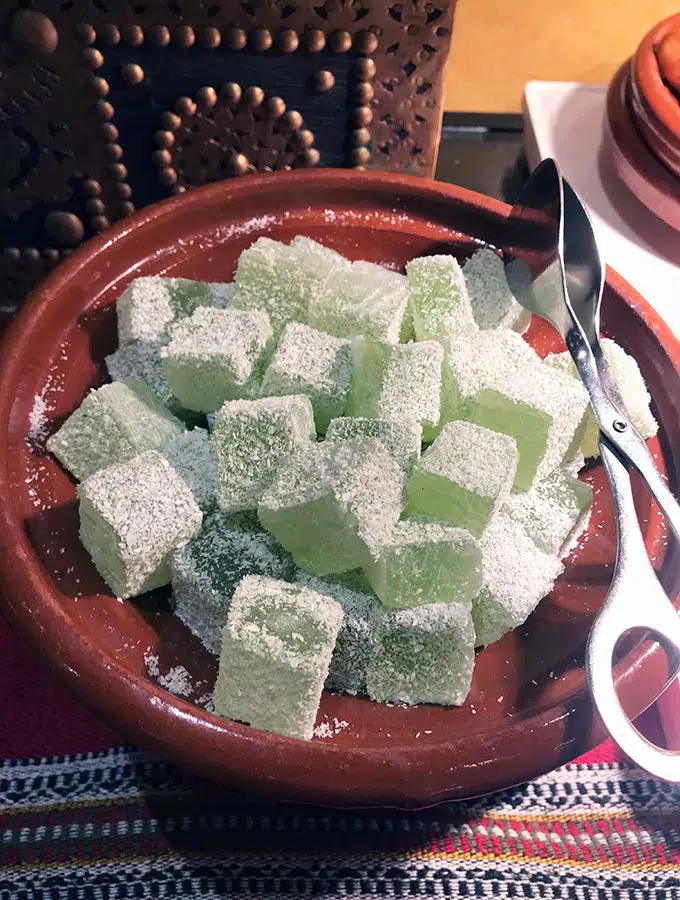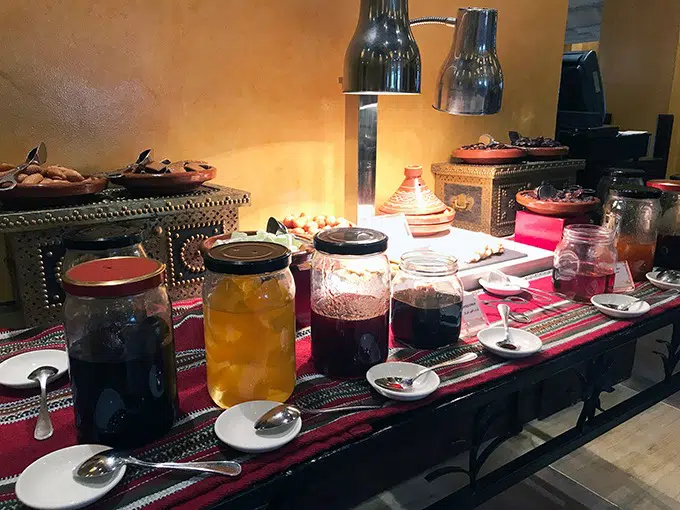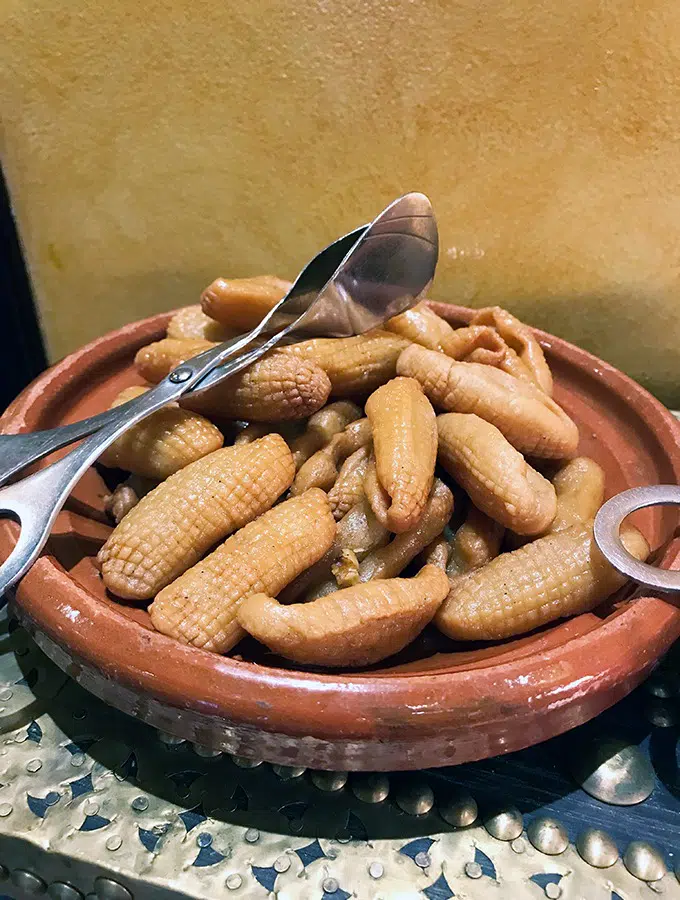 If you love your cereal you won't miss out. There is a large variety with lots of additional fruit, nut and seed toppings to add as well.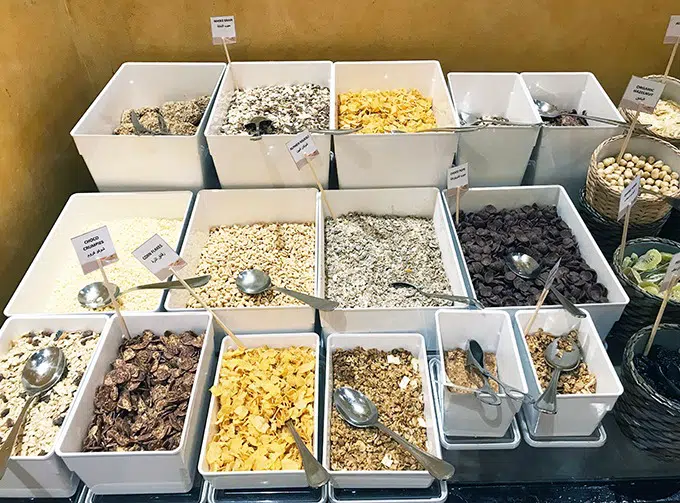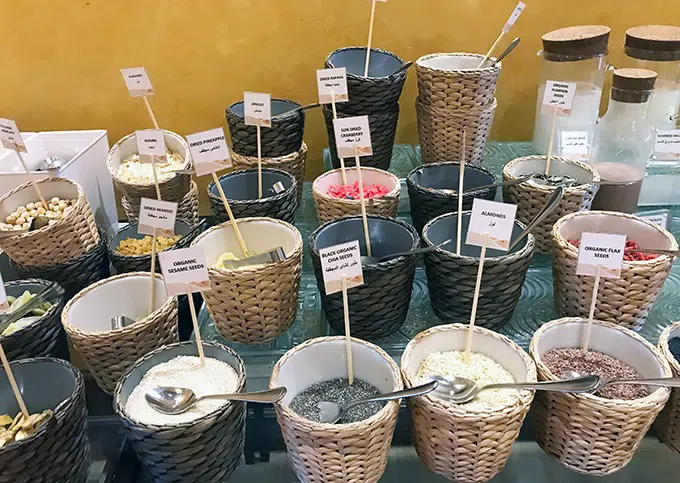 It wouldn't be a complete breakfast buffet without a pastry section. Here you will find a range of pastries including croissants, donuts, muffins and various cakes. A variety of fresh breads with jams and butters.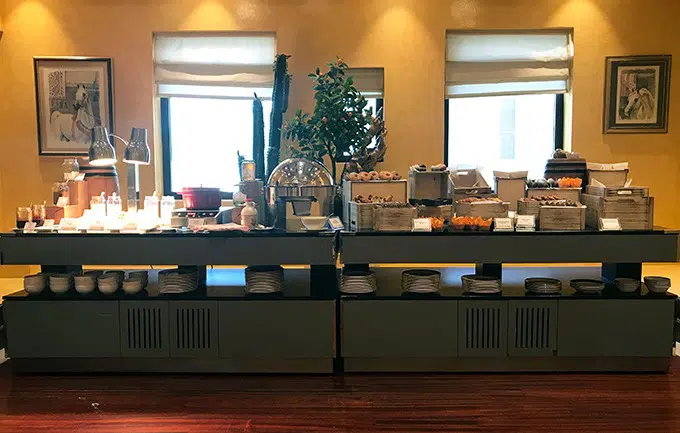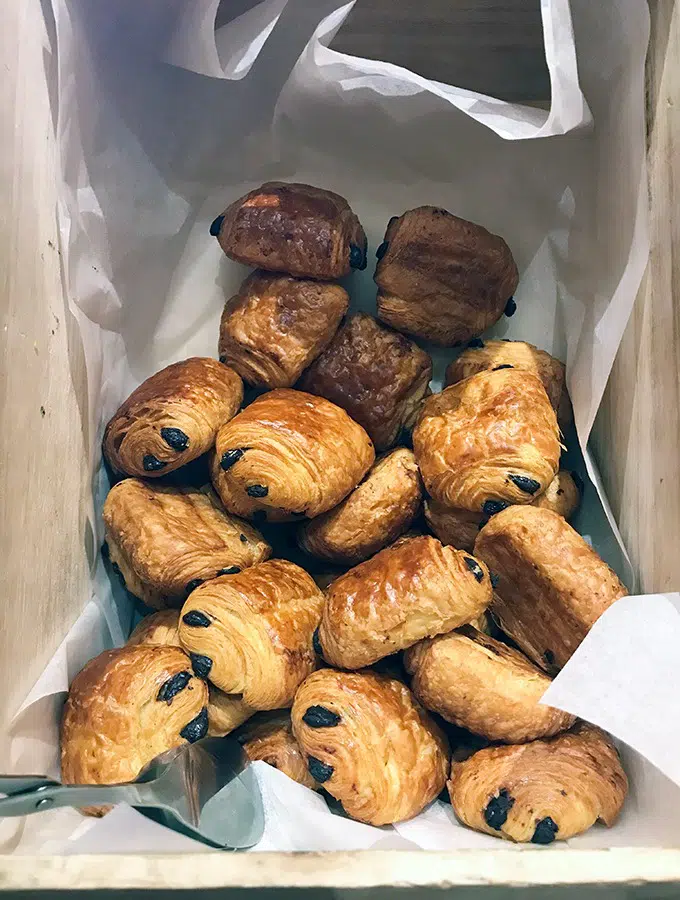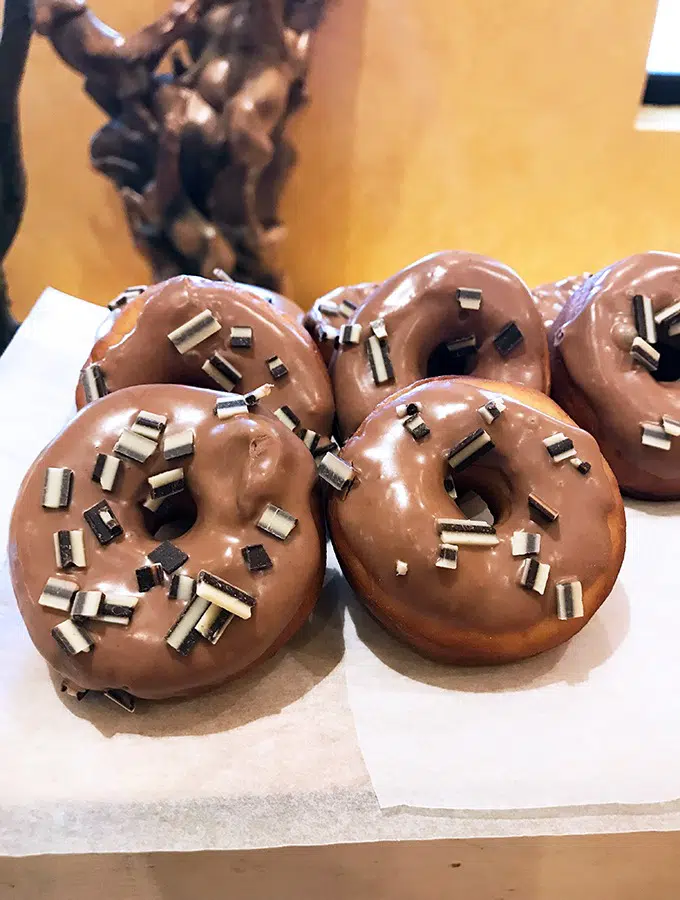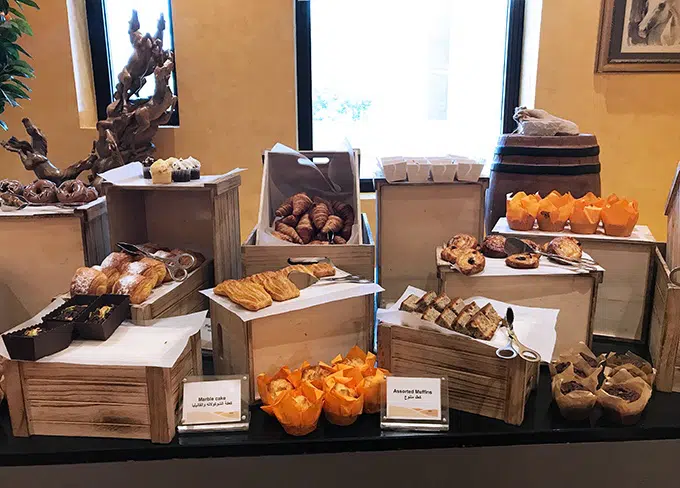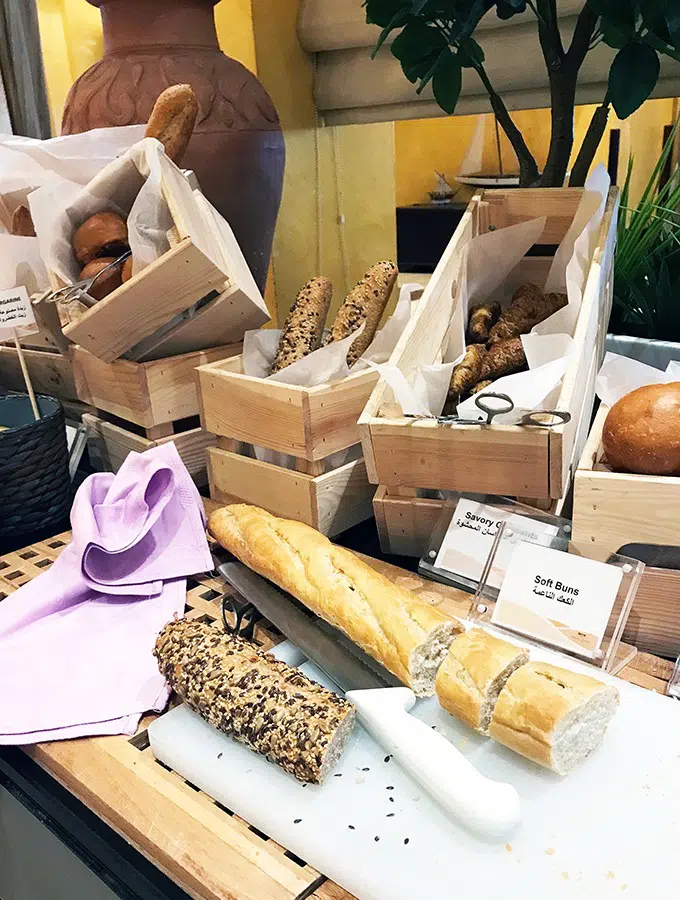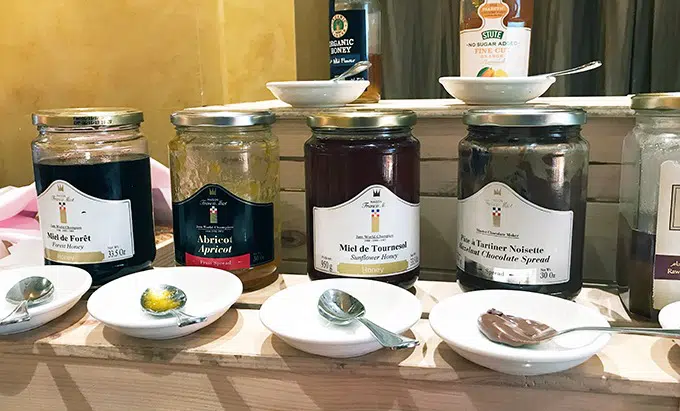 And you wont go without fresh fruit, chilled water and juices. They can be found in the bar area of Al Forsan.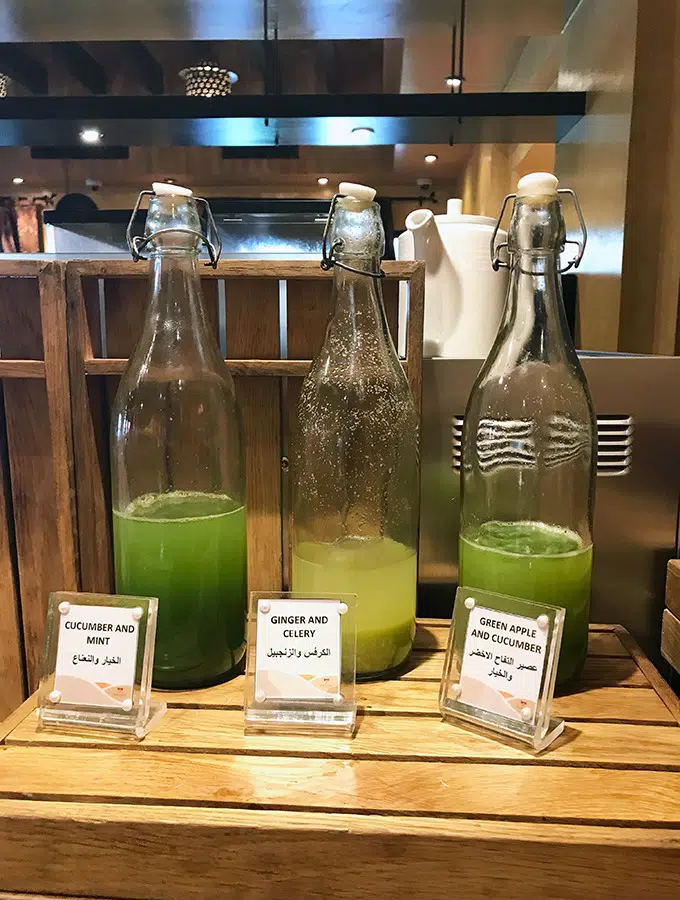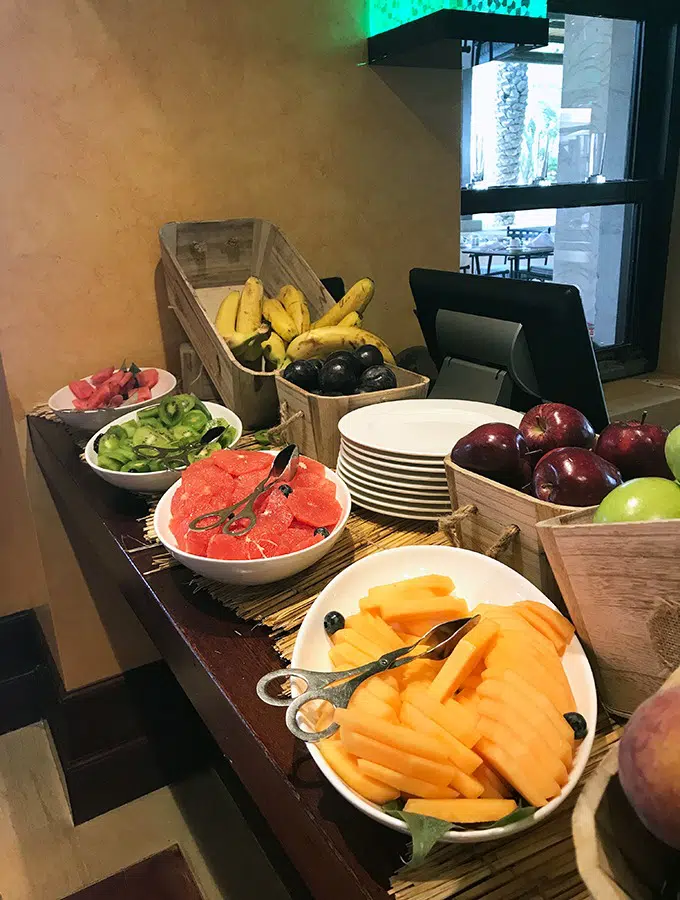 I tried to sample as much as I could. All for research reasons of course.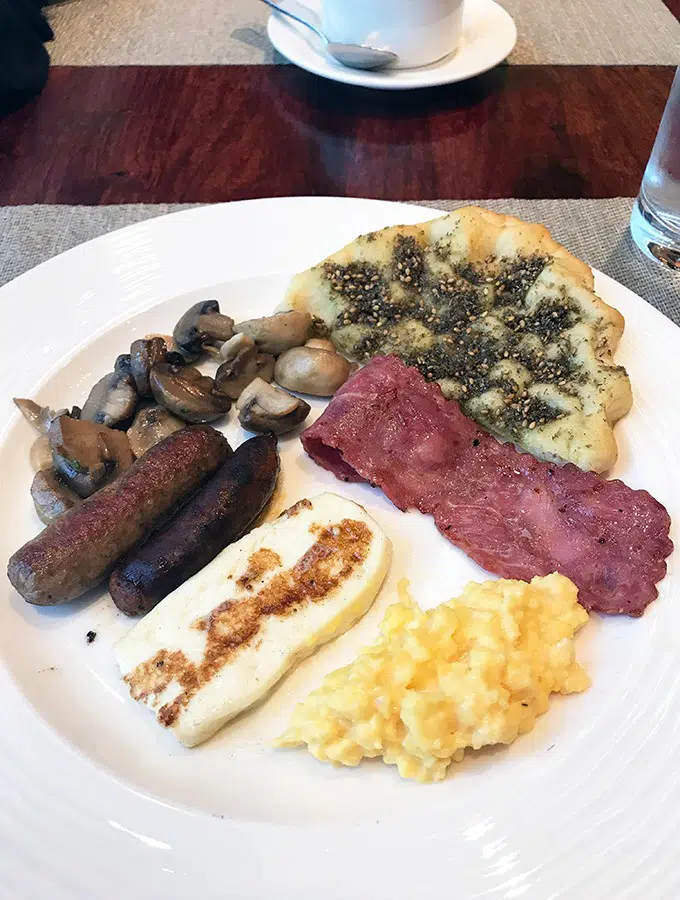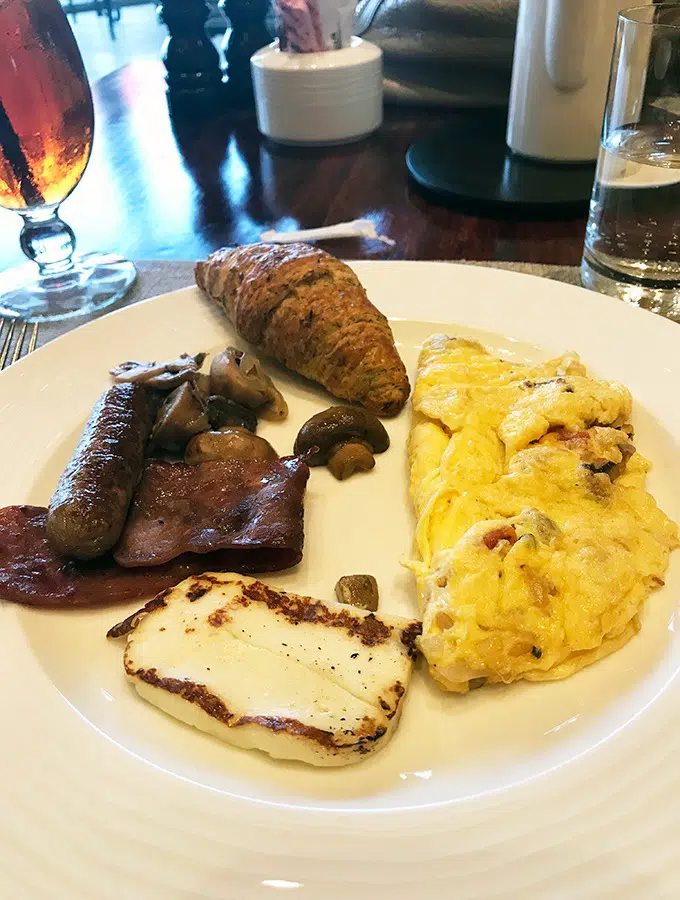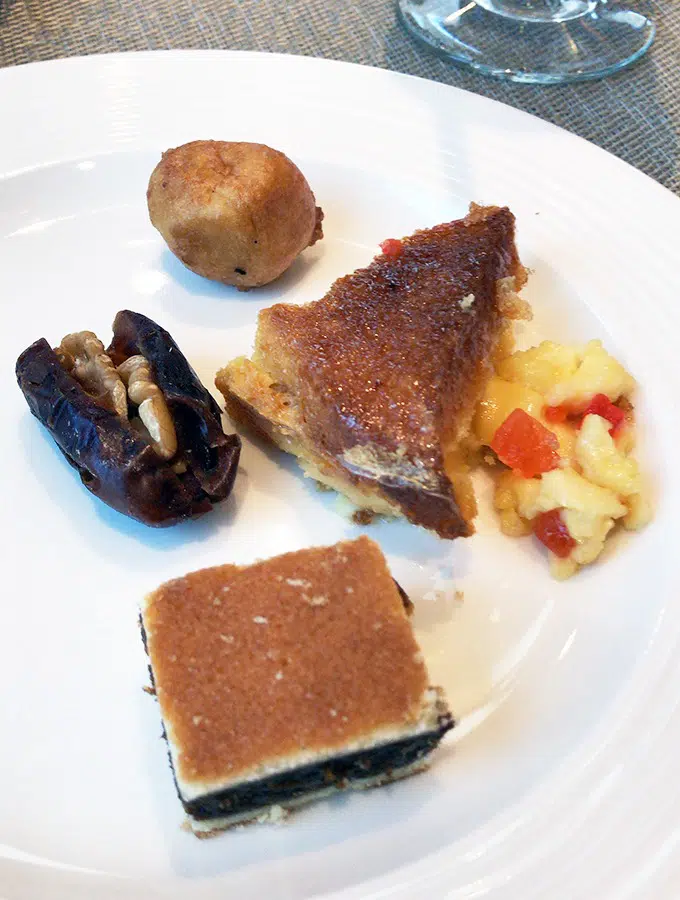 Al Forsan Lunch (during Ramadan)
Lunch was a completely different experience to lunch. Normally there would be an International lunch buffet. As it was Ramadan, and many guests weren't eating during day light hours, Al Forsan offers guests a choice from the menu.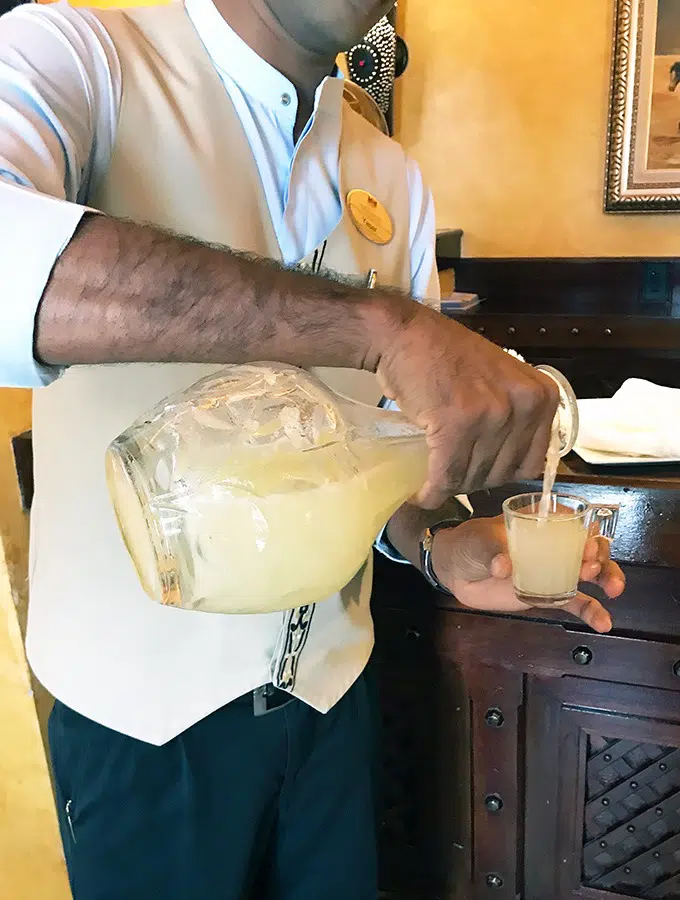 On arrival we are offered a refreshing lemon drink at reception. It's so hot that the chilled sweet and sour concoction is guzzled with glee.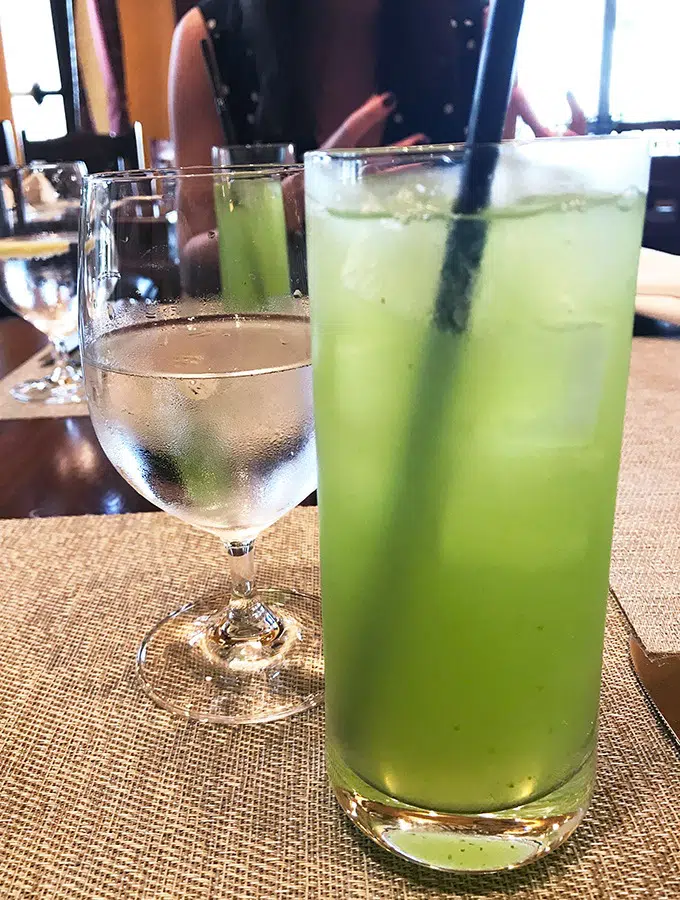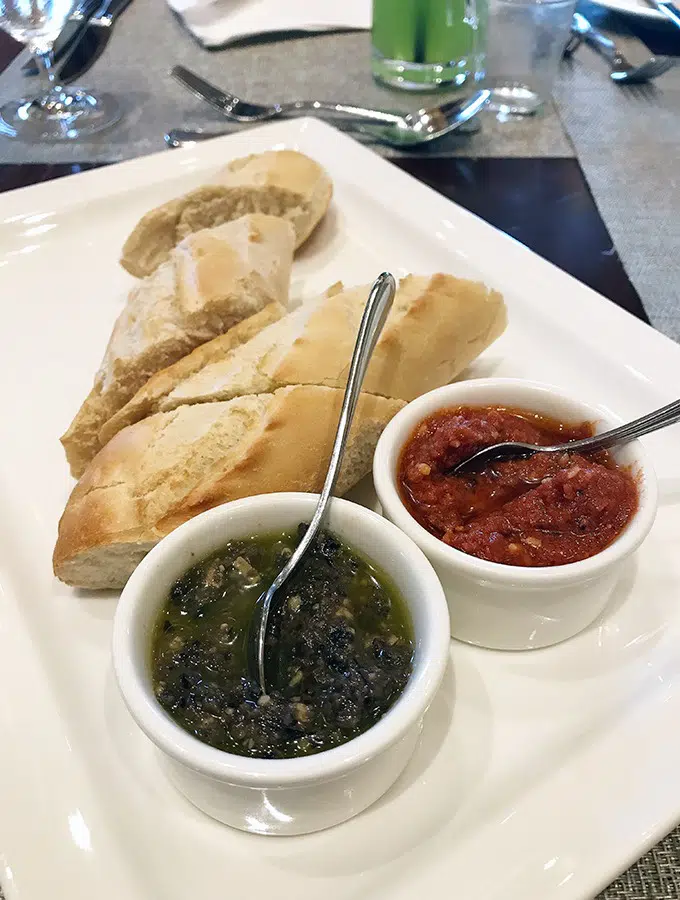 The menu offers us variety from around the World. We start with warm fresh baguette and flat breads served with olive tapenade and sun dried tomato paste. Plus more cooling drinks in the form of lemon and mint.
I surprisingly order an Indian chicken curry for lunch, the special of the day. It is served with basmati rice, warm roti, mango curry and raita.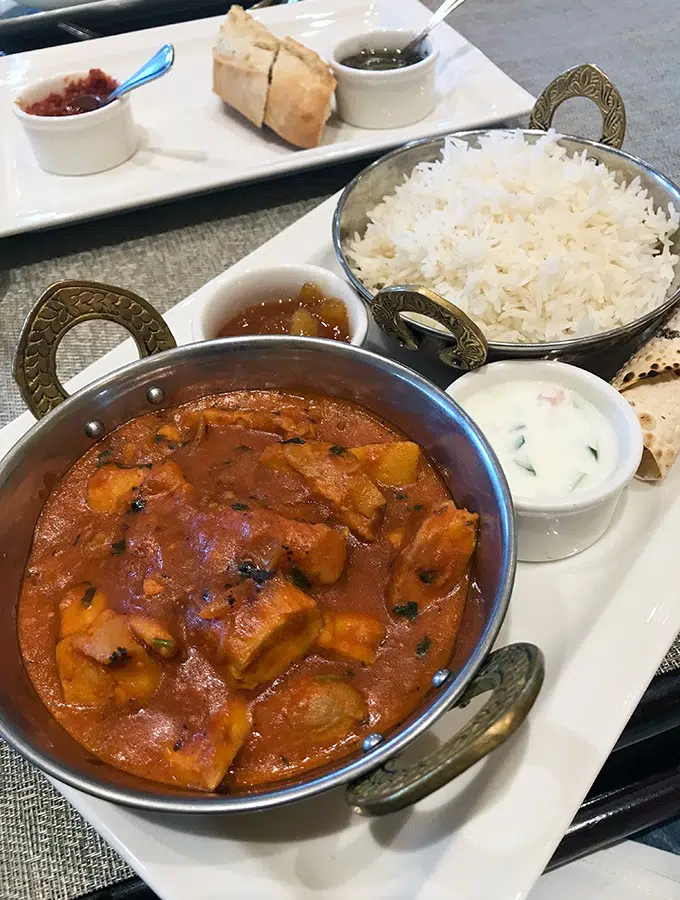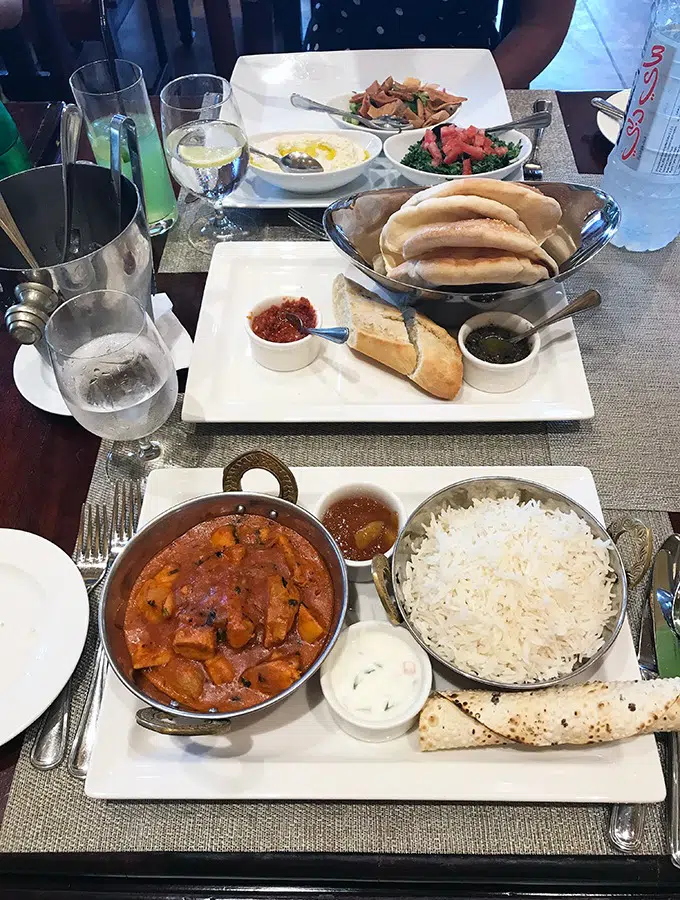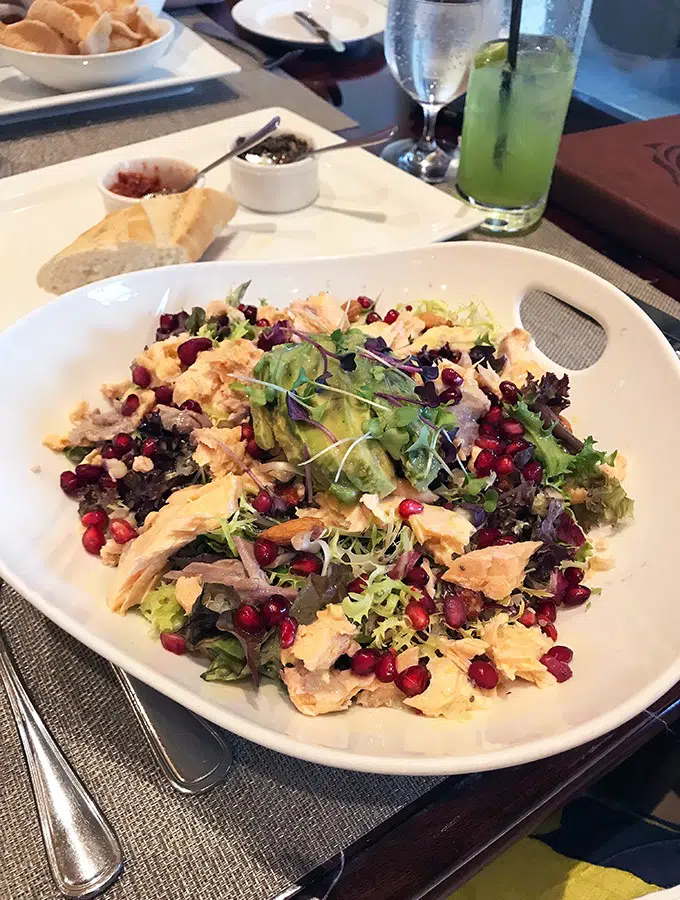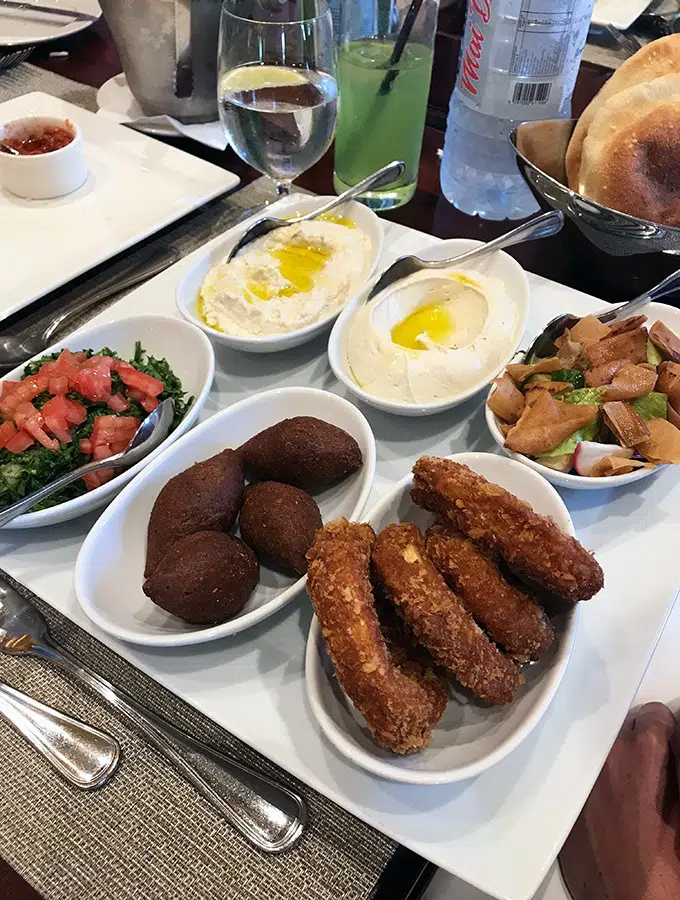 Other dishes ordered are a humongous Mediterranean platter and salad with chicken and pomegranate.

If dining at Al Forsan do wear your comfy expanding clothes! As mentioned Al Forsan is part of Bab Al Shams Resort and Spa, you can read a complete review of my stay here.
Sara xxx
Belly Rumbles dined at Al Forsan as a guest of Bab Al Shams Spa and Resort and Dubai Tourism, but all opinions remain her own.
Al Forsan
Bab Al Shams Spa and Resort
Al Qudra Road (opposite Endurance City), Dubai, United Arab Emirates
Tel + 971 4 809 6100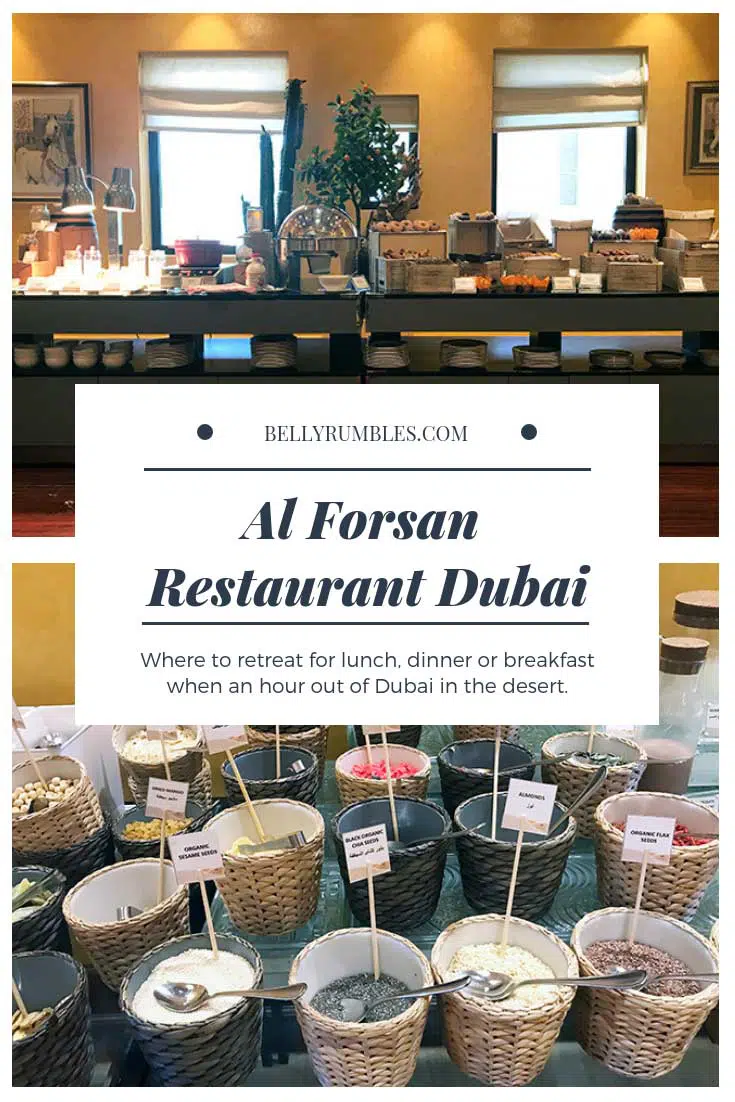 PIN ME TO YOUR DUBAI TRAVEL BOARD