Alfajores de Maicena are indulgent shortbread cookies from Latin America. Buttery shortbread is sandwiched together with dulce de leche, then rolled in coconut.
Surprisingly this is not a complicated recipe, which has incredibly delicious and impressive results. A simple shortbread recipe teamed with my even simpler dulce de leche recipe makes for pure eating joy.
These melt in your mouth cookies filled with dulce de leche are delicious any time of the year. But did you know that alfajores cookies are often served as part of Chile's Christmas celebrations? A yummy recipe worth keeping up your sleeve for the silly season.
Sara xxx
Contents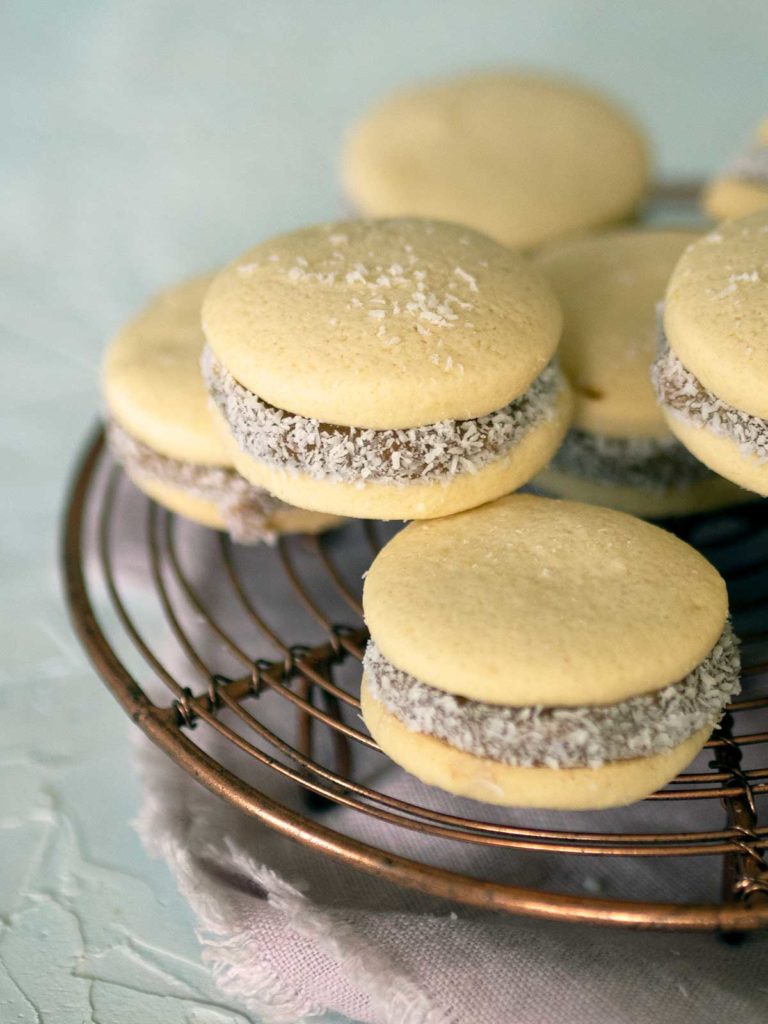 Ingredients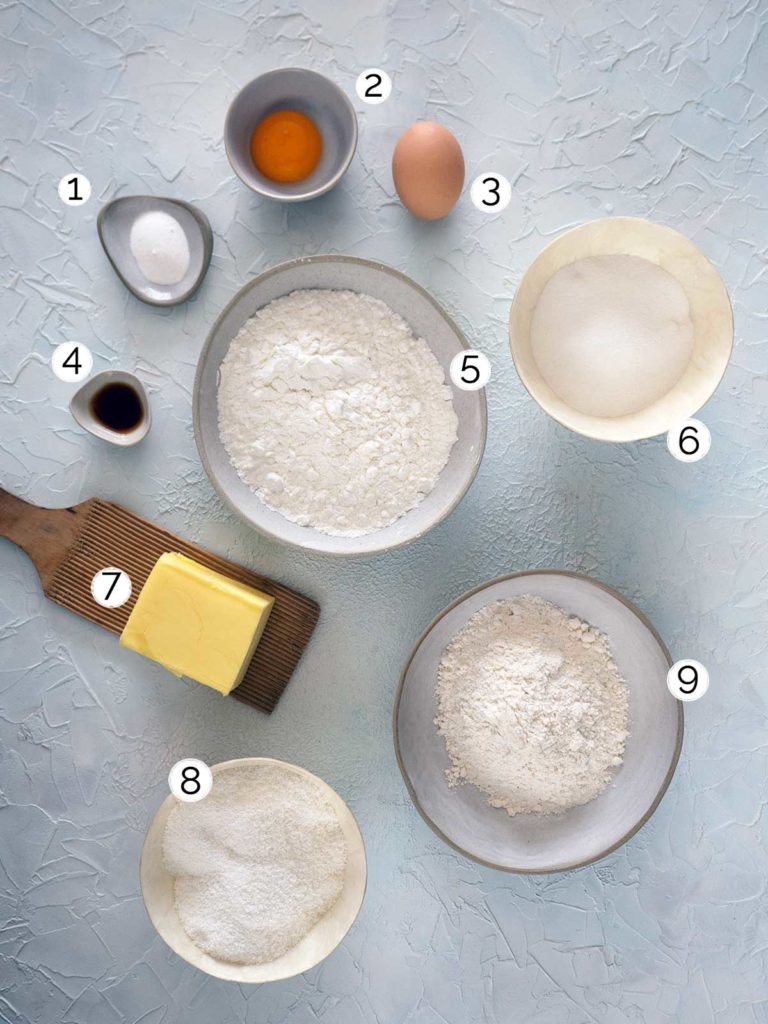 Baking powder: Gives the cookies a lighter texture.
Egg yolk: Adding this along with a whole egg makes for a richer shortbread.
Egg: A binding agent, go for fresh and free-range eggs.
Vanilla Extract: Use good quality natural vanilla extract/essence, not the fake stuff.
Cornflour: Or cornstarch, this is what gives the shortbread cookies their melt in your mouth texture.
Caster Sugar: Also known as superfine sugar. Finer textured sugar creams into the butter easier than standard sugar.
Butter: I use salted butter for this recipe (shock horror), as I like the subtle taste it gives against the sweet dulce de leche. You can use unsalted butter if preferred.
Coconut: Desiccated coconut is used to roll the finished alfajores de maicena to cover the dulce de leche. You can skip this step if you don't like coconut.
Plain Flour: Use plain, in this recipe don't substitute self-raising flour and omit the baking powder.
Condensed Milk (not shown): A can of condensed milk is used to make the dulce de leche if you are making it from scratch.
Hero Ingredient - Dulce De Leche
The most important part of this recipe. Without it, these alfajores de maicena would simply be tasty but plain shortbread. You can purchase dulce de leche at specialty food stores.
Or you can make it yourself. It is really easy to do, all you need is a can of sweetened condensed milk. Follow my step by step guide, how to make dulce de leche easily.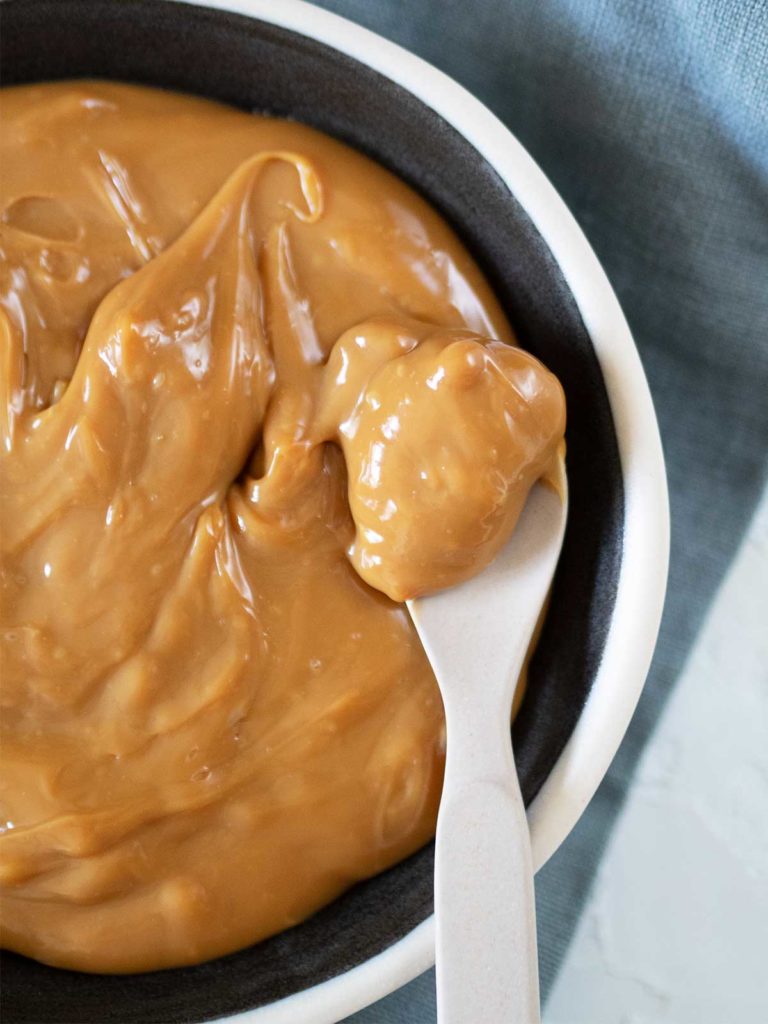 Recipe Walk Through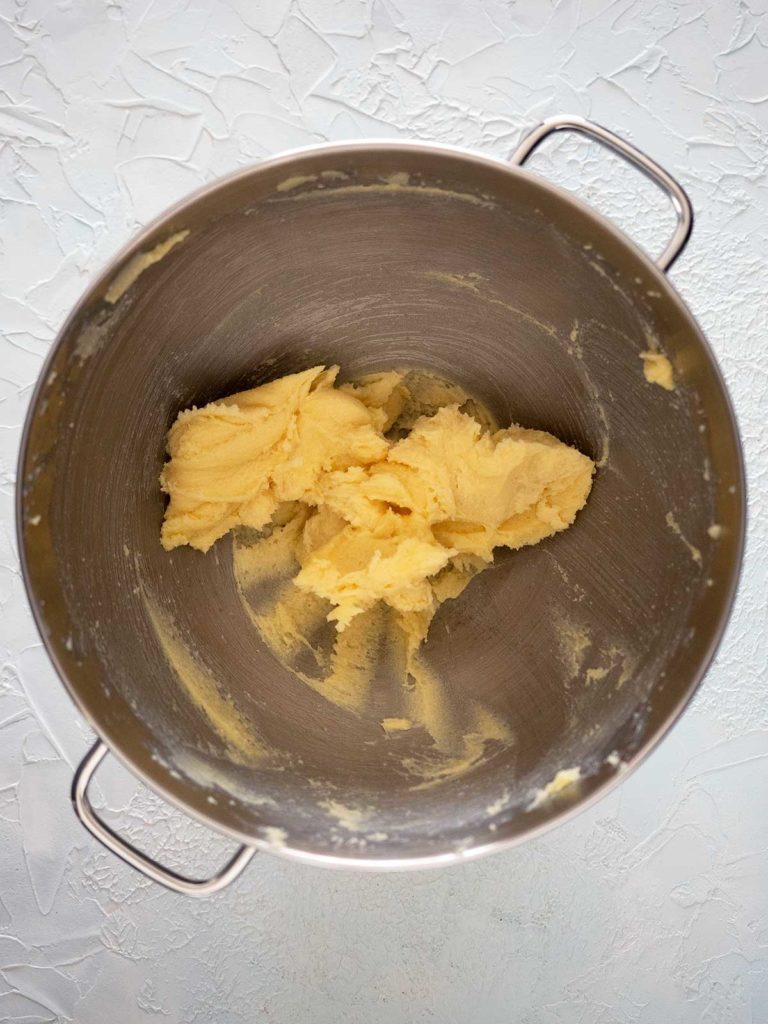 Pre-heat oven 180°C (360°F). Line a baking tray/ cookie sheet with baking paper.
Cream butter and sugar in a bowl, using either a stand mixer or handheld electric beaters until fluffy.
Continue beating and add vanilla essence.
Add the egg and egg yolk, beat until completely combined.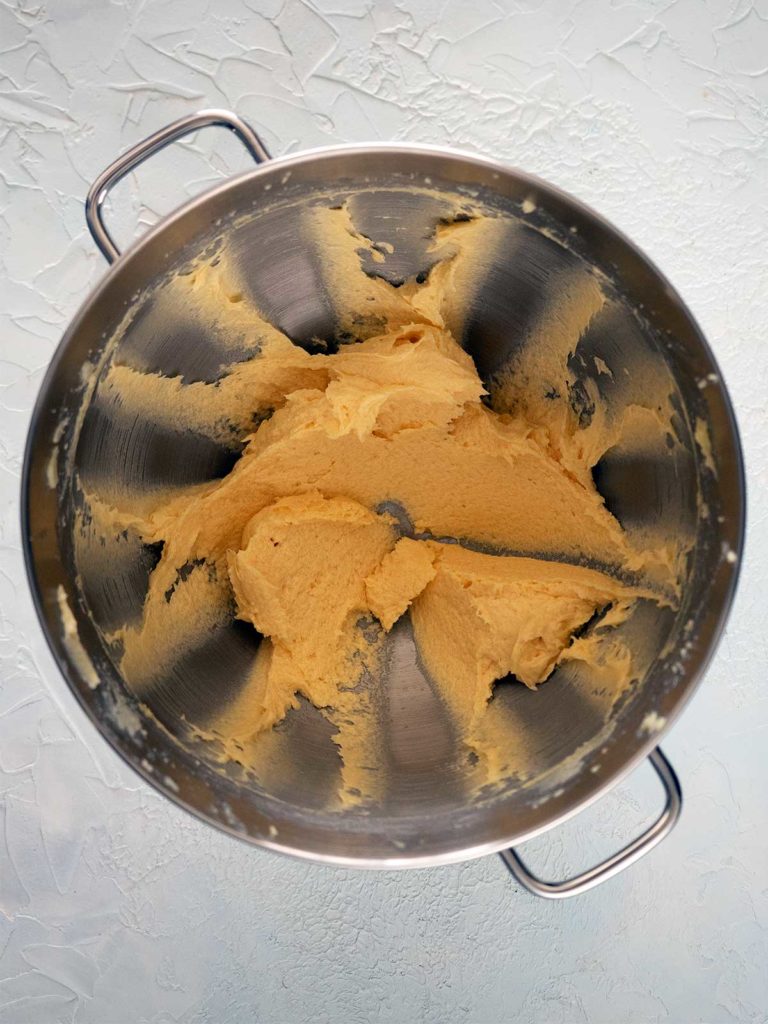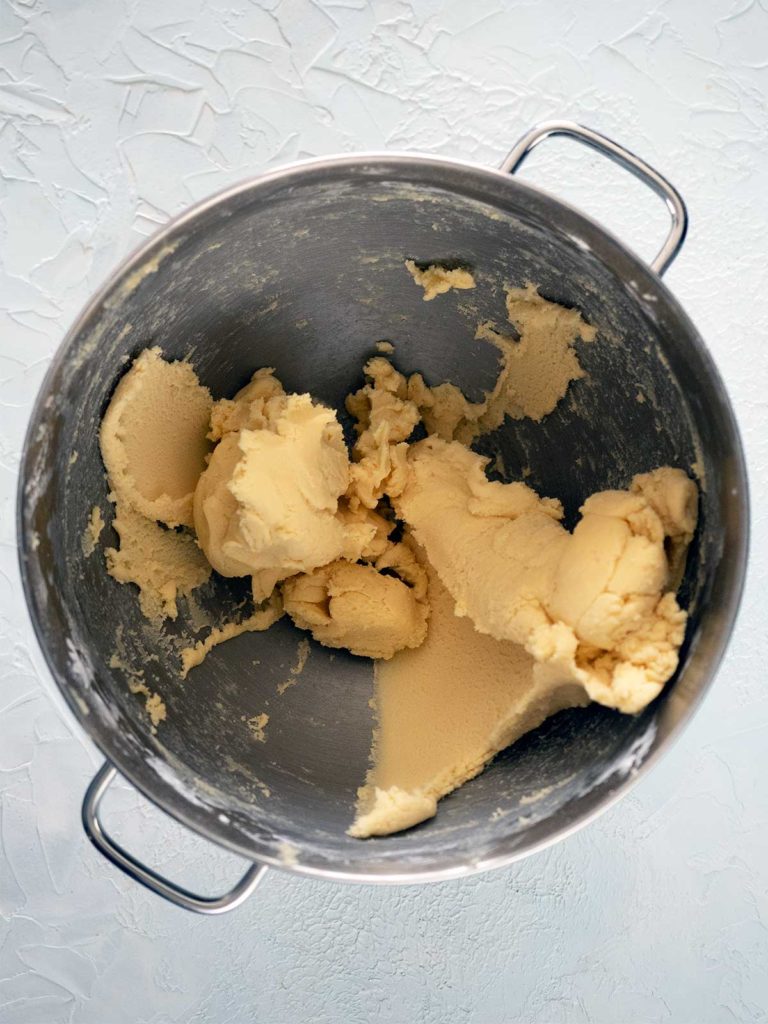 Turn beaters down to a low speed and slowly beat in the flours and baking powder.
As soon as the mixture comes together stop the beaters. You do not want to over beat the dough.
Form dough into a smooth round ball, again do not overwork the dough.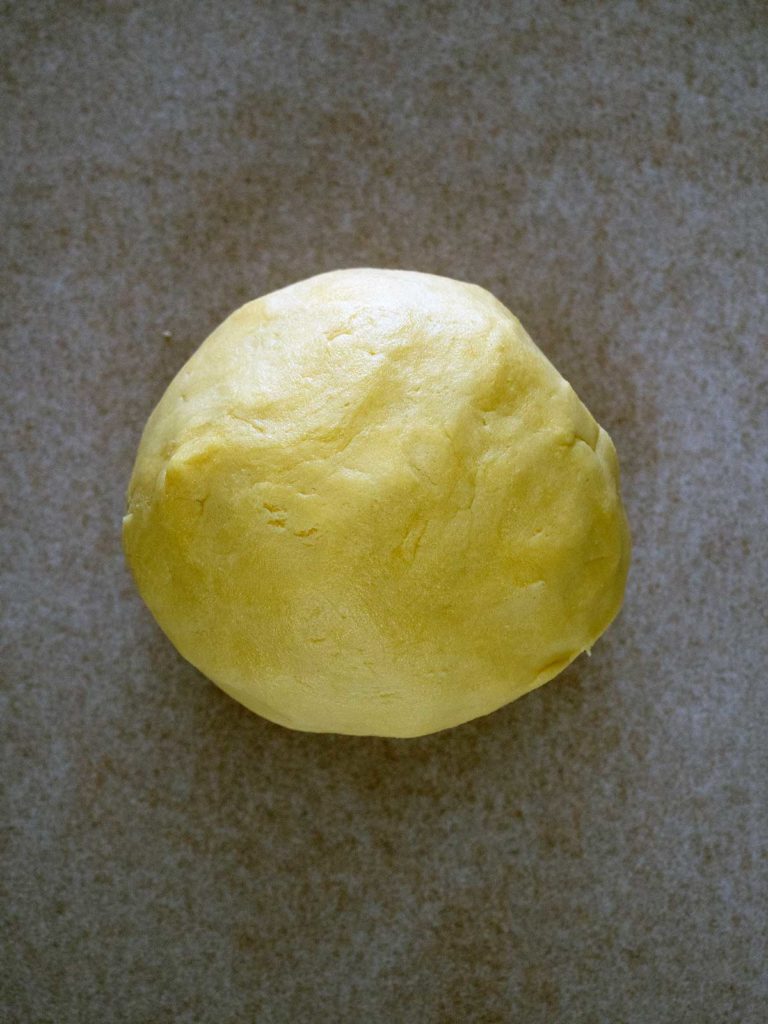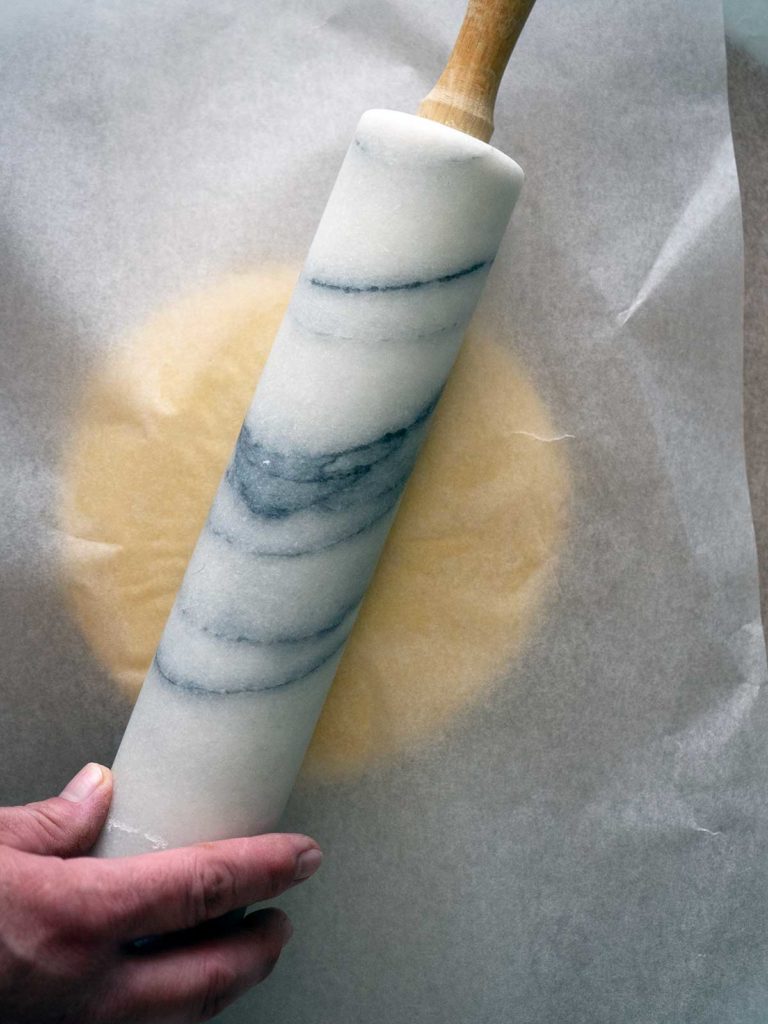 Between two pieces of baking paper/parchment paper, using a rolling pin, roll dough out until is is roughly 5cm (one eighth inch) thick.
Carefully remove the top layer of baking paper. Then using a 5cm (2 inch) cookie cutter, cut out cookie rounds and place on the lined baking tray.
Place in the oven and bake for 8 – 10 minutes. Once baked leave cookies to cool for a couple of minutes on the tray before transferring them to a wire rack to cool completely.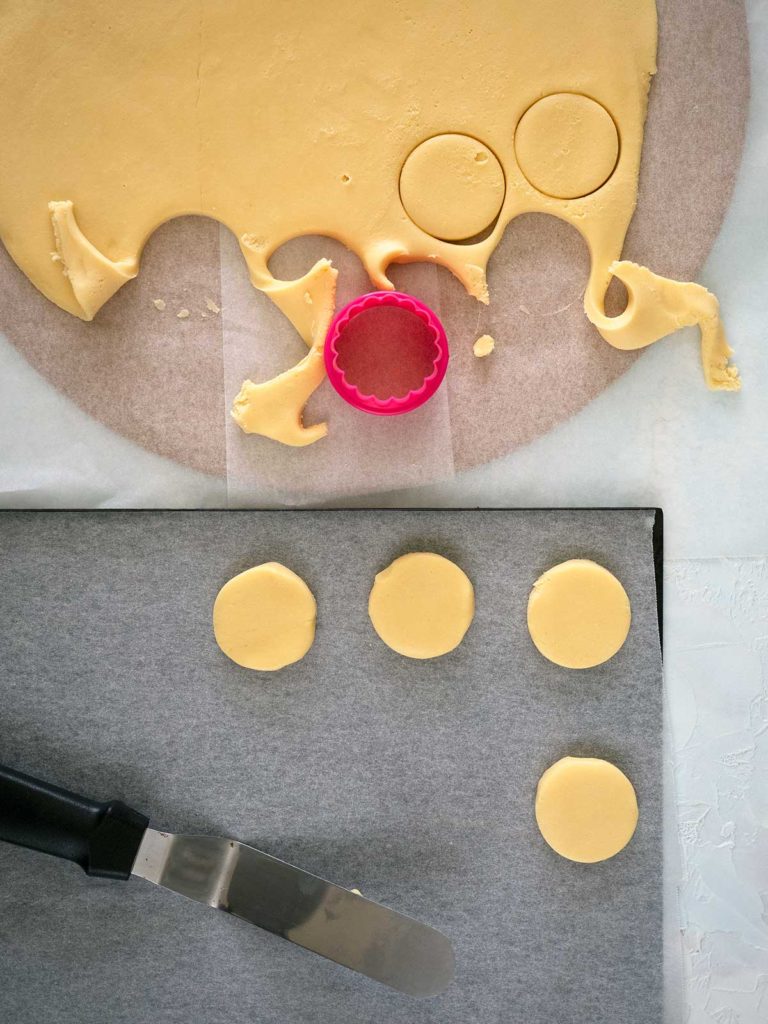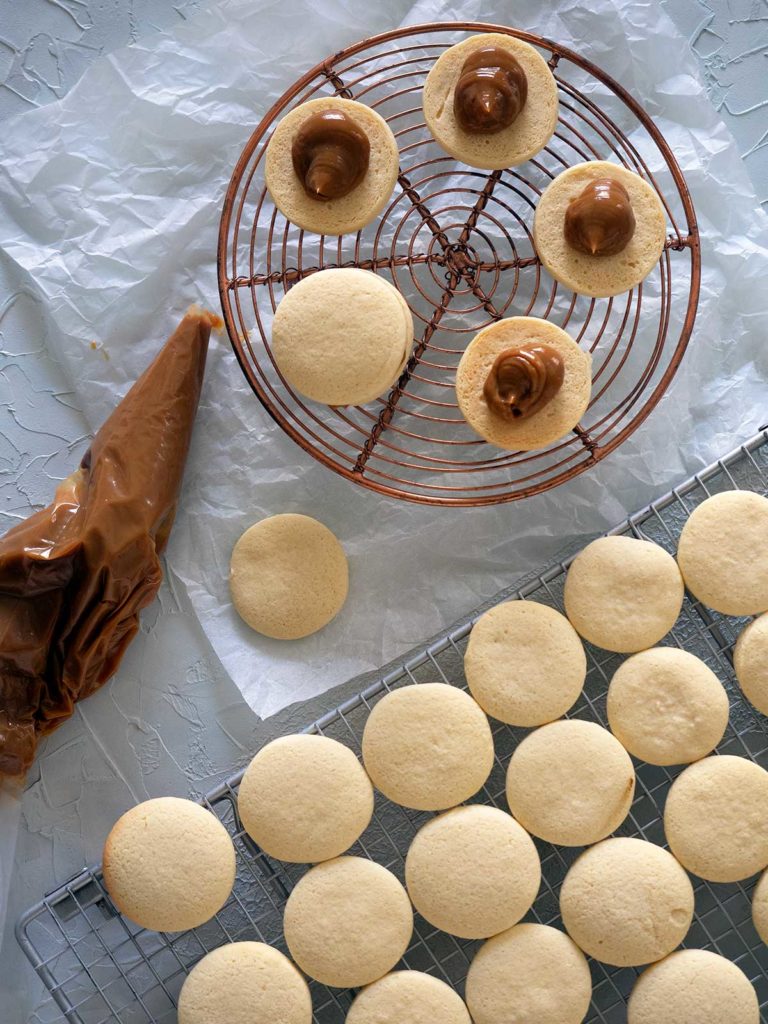 Place dulce de leche in a piping bag and pipe some dulce de leche on to the underside of one of the cookies.
Then sandwich the filling together with another cookie. Again the underside of the second cookie should be touching the dulce de leche.
Continue with the rest of the cookies.
Once all the cookies have been filled, roll the edges in desiccated coconut.
Store in an airtight container.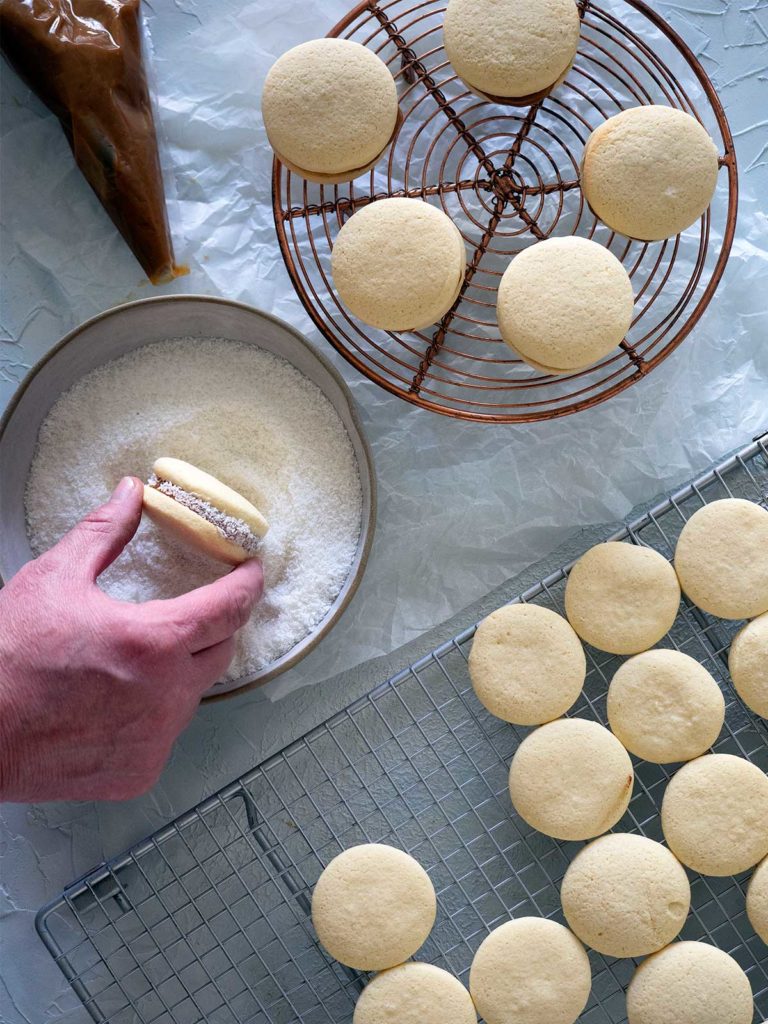 Tips & Tricks
If you find the alfajores cookies dough starts to get a little too soft to handle, place it in the fridge to firm up.
I have a roll of large disposable piping bags, and find using a piping bag (no tip) makes filling the alfajores with the dulce de leche much easier. You can of course use a spoon, I just find it messier as the dulce de leche is very thick and sticky.
Use a marble rolling pin when working with dough or pastry as it is cold and helps to keep what I am working with cooler.
As tempting as it is, don't overfill the cookie sandwiches.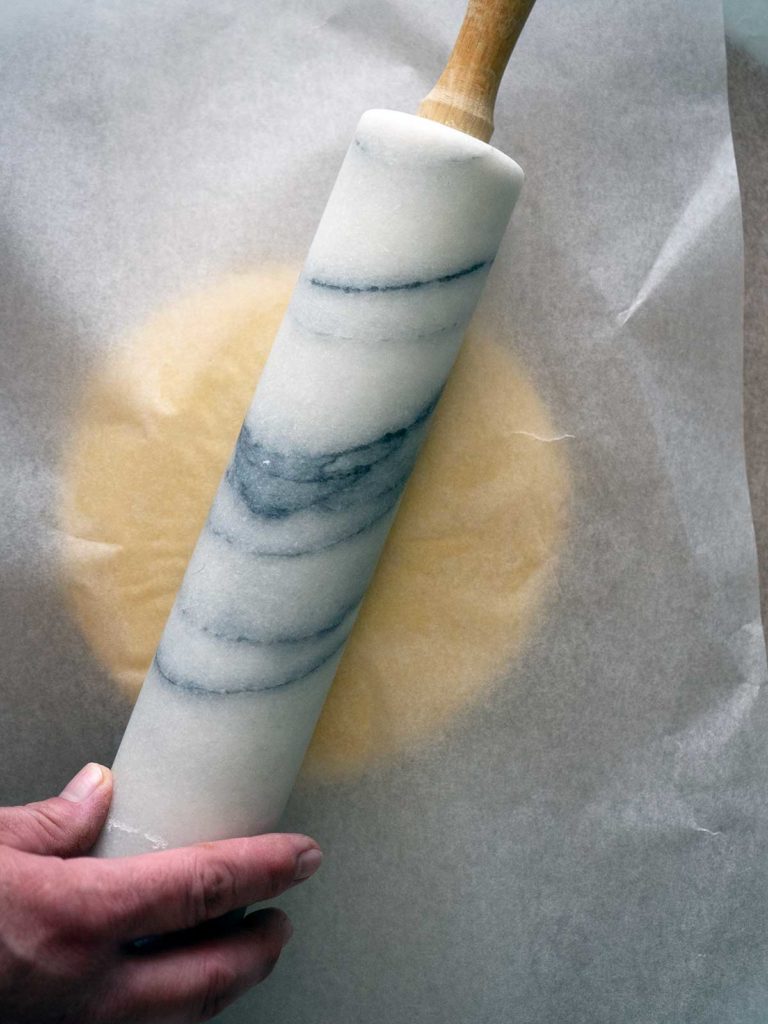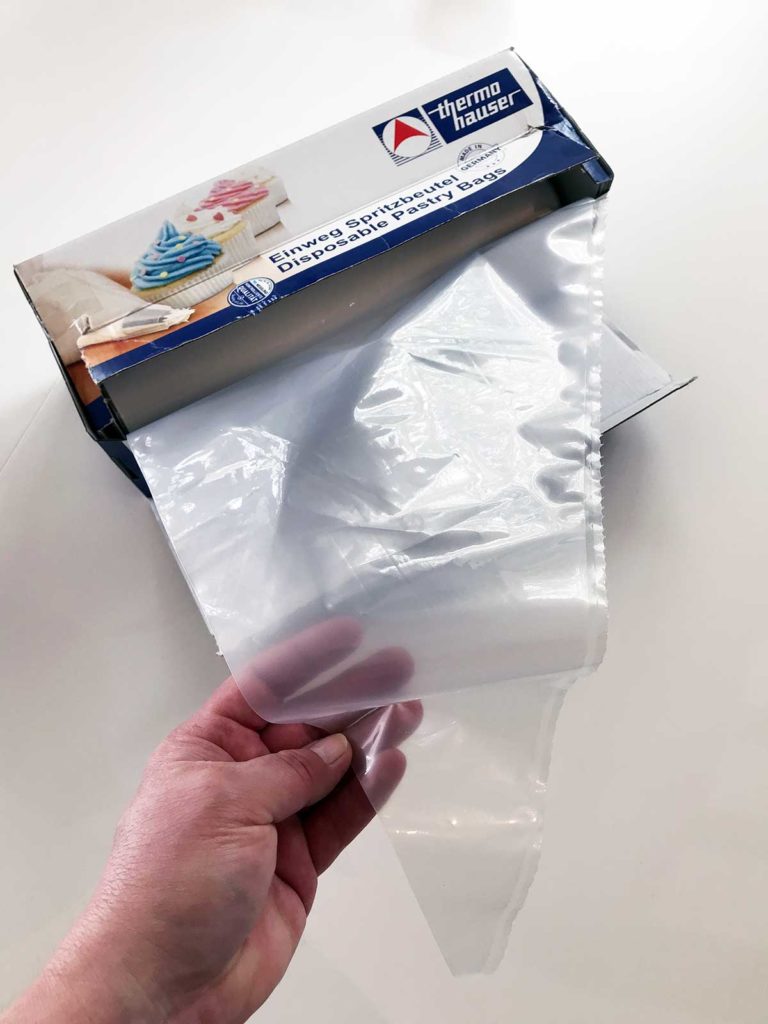 Alfajores FAQs
Where do Alfajores come from?
Alfajores are found throughout South America but are best known to come from Argentina, Chile, Uruguay and Peru. They are also very popular in The Philippines.
How do I pronounce Alfajores?
The "j" is pronounced as an "h", alpha-HORE-ays.
How to store Alfajores
You can store filled alfajores for up to 6 days in an airtight container in the fridge.
Unfilled shortbread cookies can be stored at room temperature in an airtight container for 7 days or in the freezer for 1 month.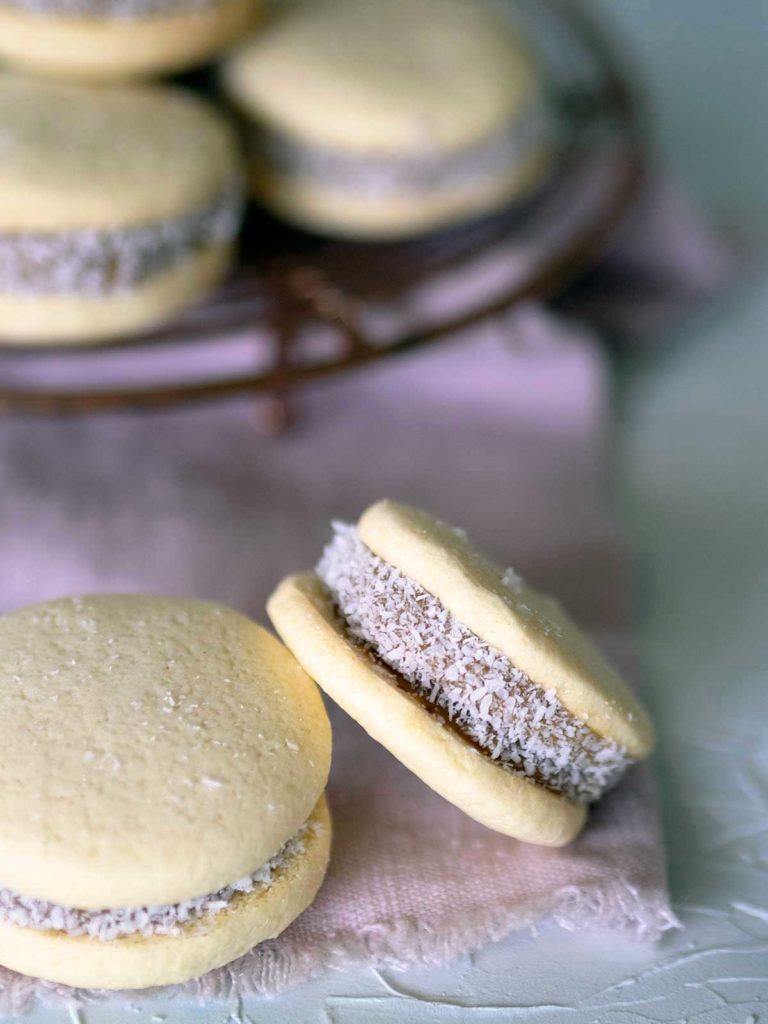 More Cookie Recipes