I have a little trick I want to share with you. One that I discovered from prepping prawns for Japanese cooking. Have you ever wondered why cooked prawns are relatively straight in Japanese cuisine? For example on top of your ebi nigiri (hand moulded sushi topped with cooked prawn). Yet when you throw a few on the barbie they curl up into tight little circles.
It all comes down to cleaning your prawns properly.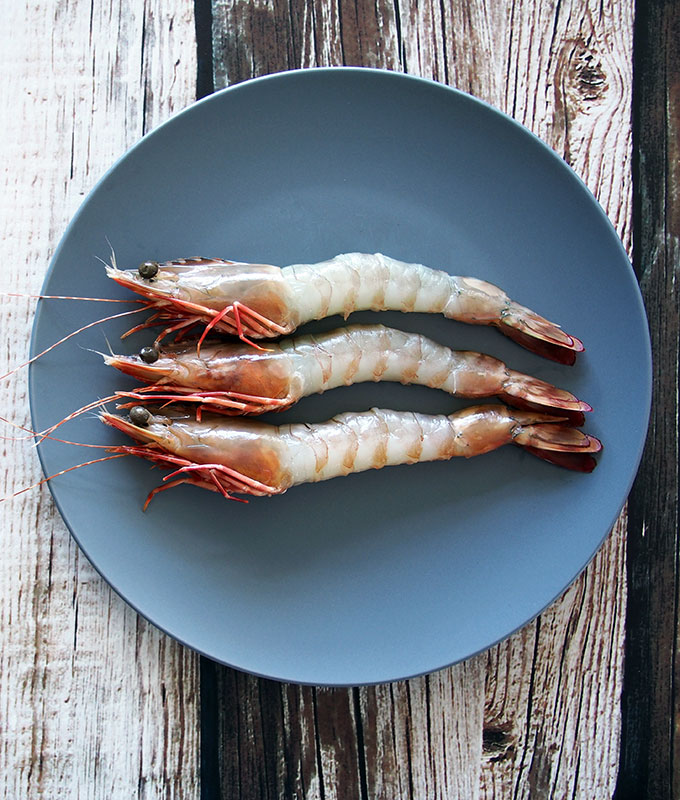 Did you know there are actually two 'veins' that you need to remove when cleaning your prawns. There is the one we all know about, the black poop shoot that runs down the back of your prawns.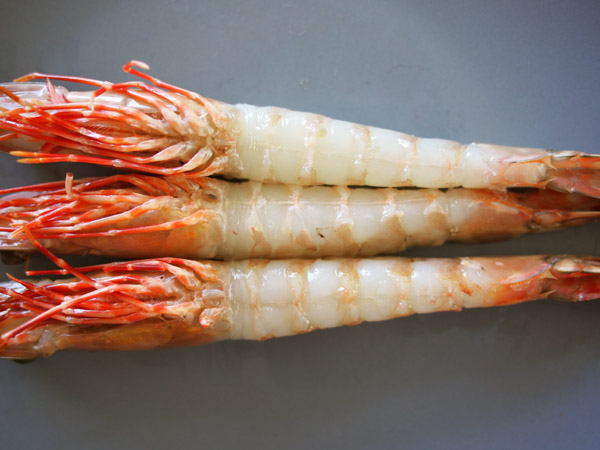 the top two prawns still have the white 'vein' intact, the bottom prawn has had it removed
Have you ever really looked at the anatomy of a prawn? Once you have removed the prawn's shell, turn it over and have look on its underside. There is another 'vein', white in colour, that runs from head to tail.
The trick is to remove this white 'vein' also. Your prawns will still have a slight curve to them, but won't curl up into tight circles. The curling is caused by this 'vein' contracting when cooking.
By using a knife it is relatively easy to remove. Place the sharp tip of your knife under the 'vein' and gently pull it out. By removing this your prawns will stay adequately straight for the barbeque.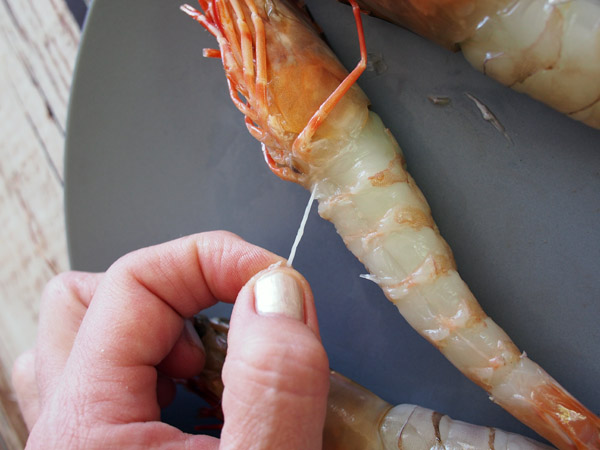 the white 'vein"
If you want to achieve perfectly straight prawns to use on top of nigiri, then you will need to use a skewer. Before poaching your prawns, remove both veins and then insert a skewer from tail to head. This results in a perfectly straight prawn once the skewer has been removed.
Do tell dear Belly Rumbles' reader, do you have any tricks for cooking prawns?
Sara xxx