These simple melt and mix vanilla cakes will become a go to recipe. Place all ingredients in a bowl, mix and bake, they will be ready in no time.
This recipe is based on a Donna Hay vanilla cupcake recipe that I found a while ago. After making Donna's recipe a few times, I wanted to cut down the sugar that was in hers.
So that's what I did reduce the amount of sugar and upped the vanilla.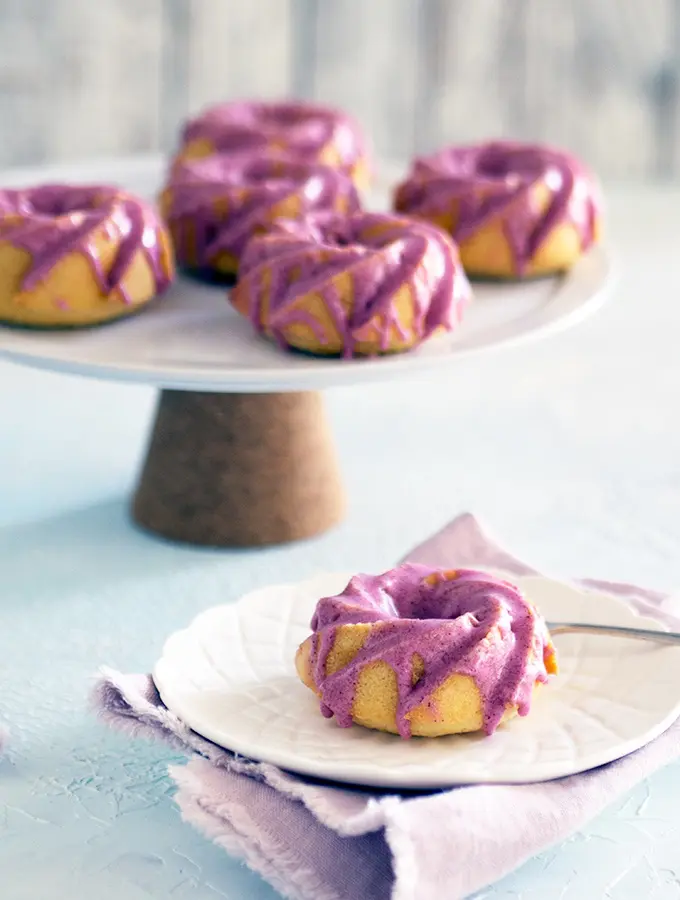 On this occasion instead of making cupcakes, I decided to try out my new mini Bundt cake tin. When I say new, this actually means that it has been sitting in my cupboard for probably 12 months and I just haven't had the chance to use it yet.
Passionfruit Curd Fairy Cake Recipe
Fun Iced Side Down Cupcake Recipe
Tangy Lime Coconut Cake Recipe
I am hopeless. I am a baking ware hoarder. I have tins that were my grandmother's and ones that were mum's, and then if I see anything exciting online or in the shops, all of a sudden it is adopted.
Sadly I have the same addiction to cookie cutters. I have cookie cutters that are yet to touch dough.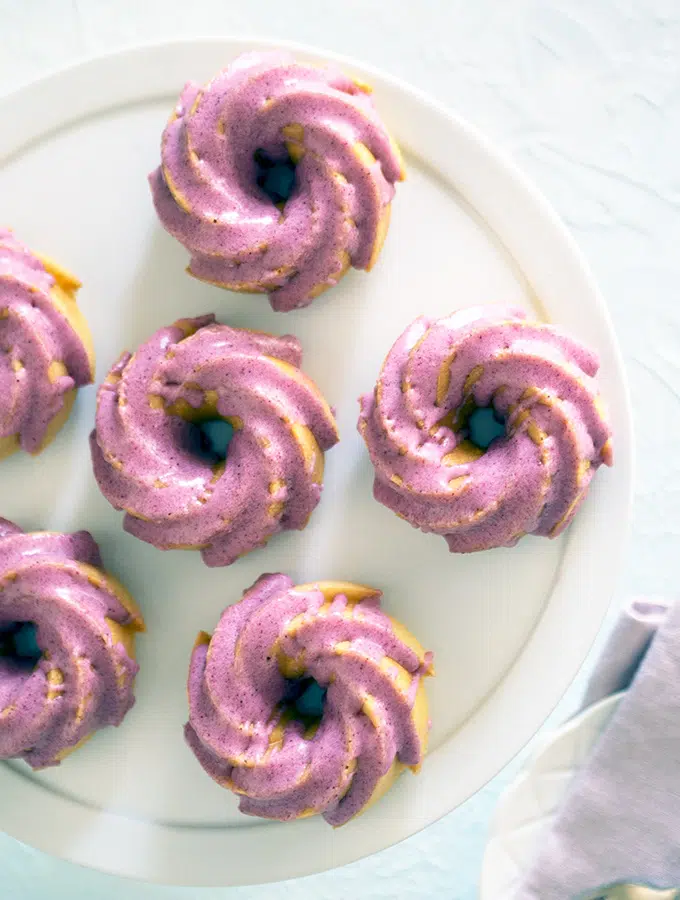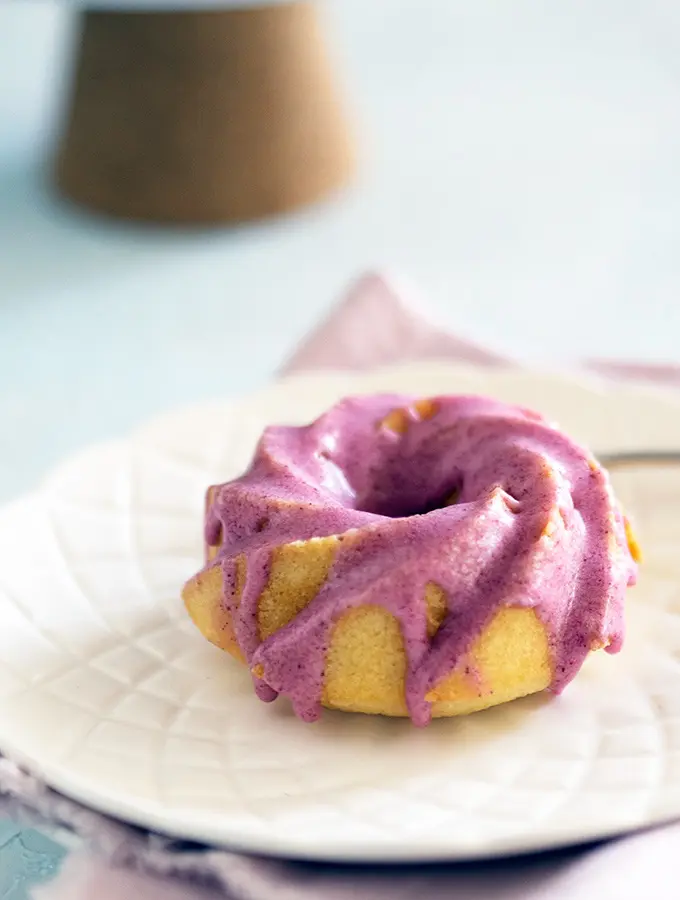 These melt and mix vanilla cakes are dead easy to make. Put all the ingredients in a bowl and mix. Simple. I do love simple baking.
This is also a great recipe for kids to make.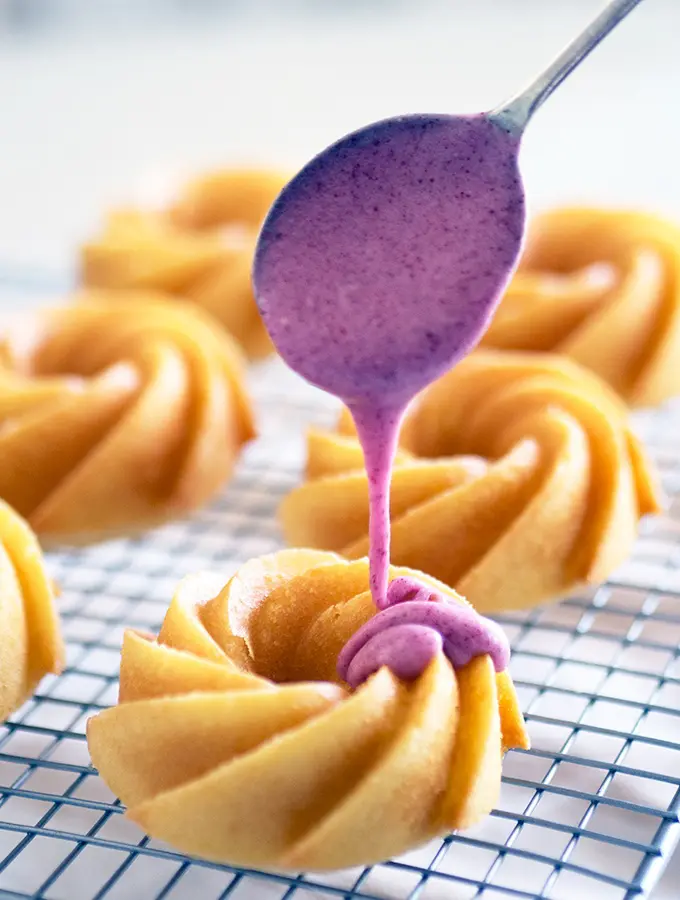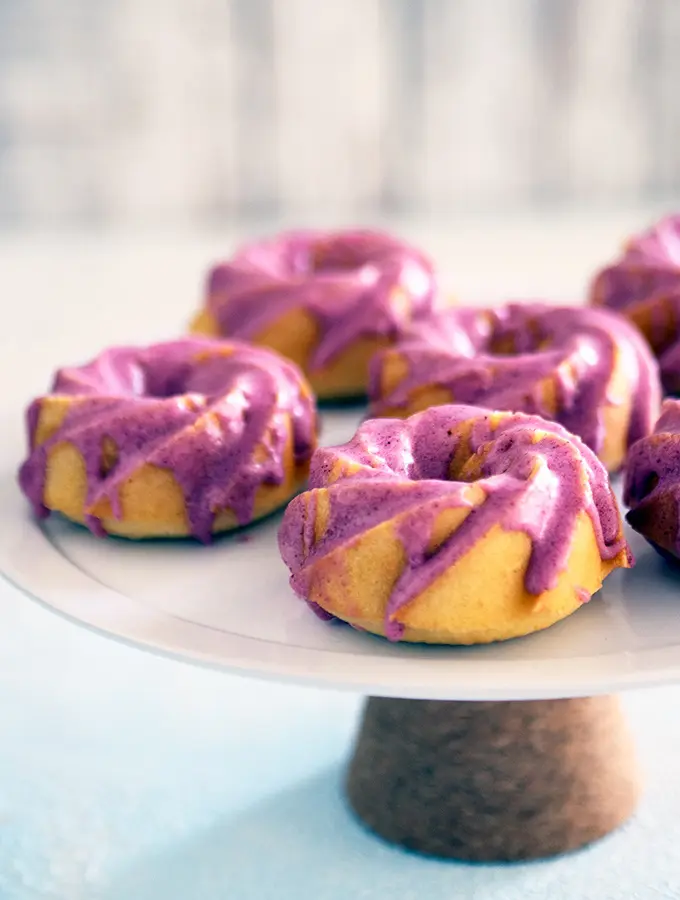 You can also make cupcakes with this recipe. They are great to decorate as they end up with pretty flat tops on them. I used this recipe last Christmas to make some melting snowman cupcakes for my niece.
It is a larger crumbed cake due to the method of making. They are also moist and buttery.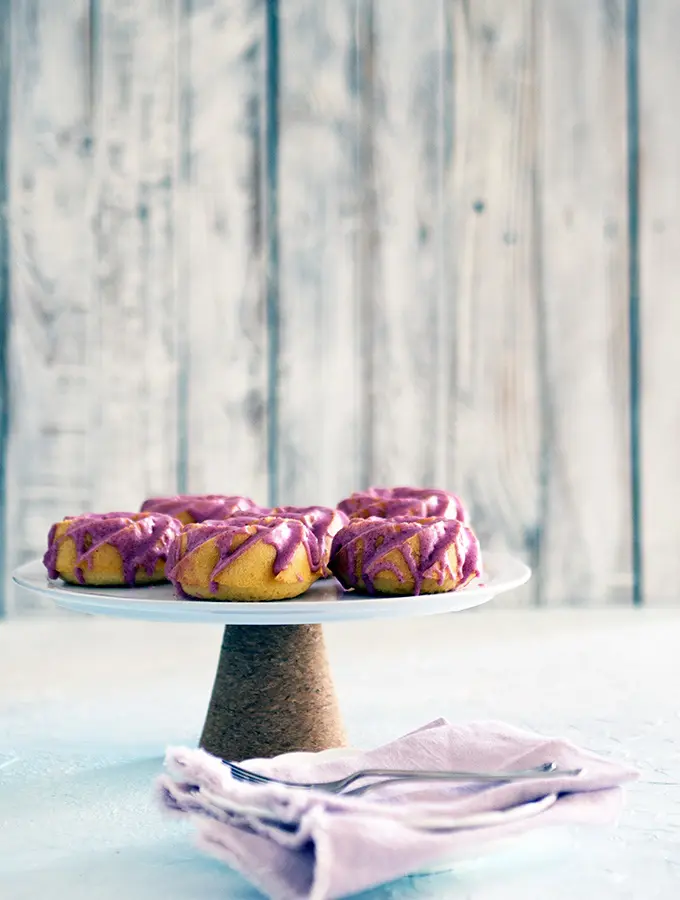 I have iced these melt and mix vanilla cakes, but you don't have to. The icing that you can see in the photos is a basic icing but I added some freeze dried plum powder to colour and flavour it. A bit of an experiment with a new product I am playing with (more about that later).
A simple dusting of icing sugar or confectioner's sugar over the top of the cakes will be just as pretty.
Sara xxx
Printable Recipe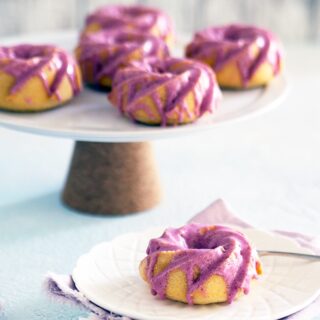 Simple Melt and Mix Vanilla Cakes
These simple pour and mix vanilla cakes will become a go to recipe. Place all ingredients in a bowl, mix and bake, they will be ready in no time.
Ingredients
190

grams

(1 ½ cups) plain flour

sifted

5

grams

(1 teaspoon) baking powder

sifted

165

grams

(¾ cup) caster sugar (superfine sugar)

125

grams

(½ cup) butter

2

eggs

180

ml

(¾ cup) milk

5

ml

(1 teaspoon) vanilla extract
icing
180

grams

(1 cup) icing sugar

sifted

25

grams

(1 tablespoon) butter

melted

20

ml

(1 tablespoon) milk

a couple of drops of desired colour and flavour.
Instructions
Preheat oven 160 deg C (325 deg F). Grease cake tin or use a muffin tin lined with 12 paper cases.

Melt butter and leave to cool slightly.

In a large bowl place sifted flour, baking powder, caster sugar, butter, eggs milk and vanilla. Mix well until combined.

Spoon mixture in to cake tin/paper cases and bake for 25 - 30 minutes.

Cakes are cooked when tested with a skewer and it comes out clean. Remove cakes from cake/muffin tin and cool on a wire rack.
Icing
In a medium bowl mix icing sugar, butter, milk and any colouring or flavouring you would like to use. Add a teaspoon of milk extra at a time if needed to create the consistency you require for your icing.
Measurement Notes
All measurements are Australian metric standard. All measures are level, and cups are lightly packed unless specified. 1 teaspoon = 5ml / 1 tablespoon = 20mls / 1 cup = 250ml /4 teaspoons = 1 tablespoon.
Recipe Notes
This recipe will make 6 larger mini cakes or 12 cupcakes.
Cooking time for the 6 larger cakes will be approximately 30 minutes, the cupcakes will take 20-25 minutes.
Cakes are wonderful plain or they can be iced with your favourite icing.
NUTRITIONAL INFORMATION
The recipe's nutritional information is an approximation based on an online calculator. It is meant solely for reference purposes. If you're looking for precise details, be sure to double-check with your own research.
Calories:
281
kcal
Carbohydrates:
42
g
Protein:
3
g
Fat:
12
g
Saturated Fat:
7
g
Cholesterol:
56
mg
Sodium:
108
mg
Potassium:
81
mg
Fiber:
1
g
Sugar:
29
g
Vitamin A:
376
IU
Calcium:
42
mg
Iron:
1
mg
Did You Make This Recipe?
I do a happy dance when people share how they went. Tag me on Instagram or Twitter @bellyrumbles & #bellyrumbles