A very Australian no bake lemon slice recipe. The coconut cookie base is made with oats and condensed milk. It's then slathered with tangy lemon frosting. These delicious bars make the perfect afternoon treat.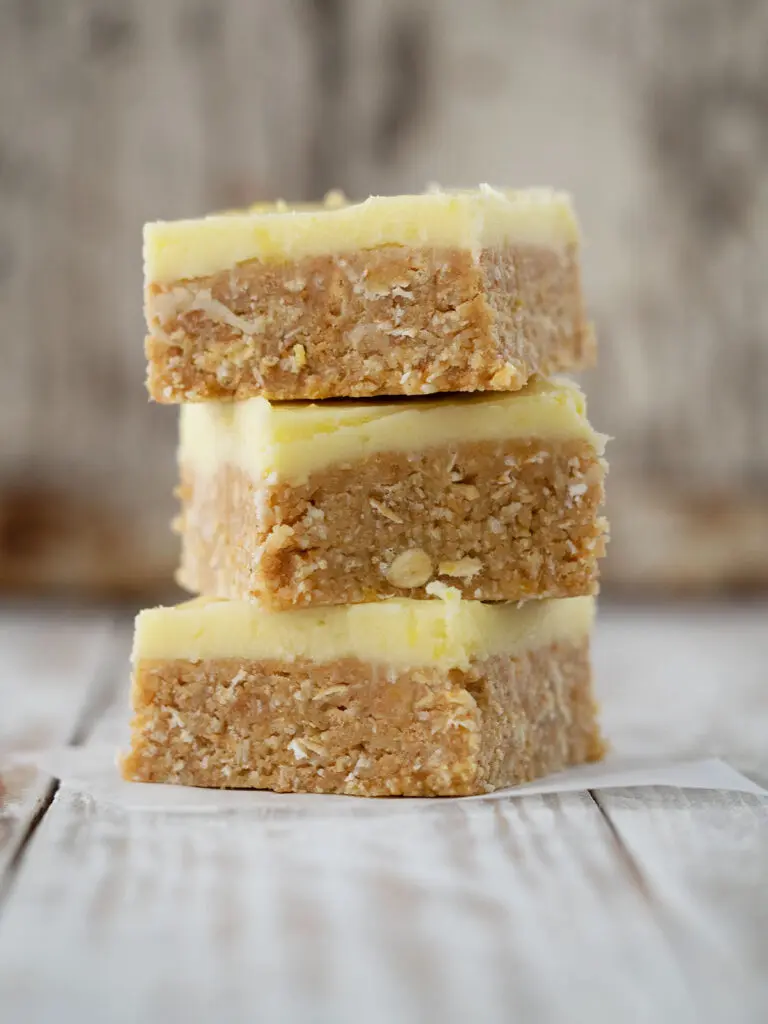 I love the ease of a no bake slice. Simply combine all the ingredients, press it into a tin, and then frost. The beauty of lemon slice (lemon bars) is that the tang of the lemon cuts through the dense rich base.
No bake slices are never going to be as light as their baked cousins. But that's okay as we adore them all the same.
The combination of cookies, oats, coconut, butter, and condensed milk make this base dense, delicious, and chewy. It's then given a generous slathering of tangy lemon frosting. If you are after a self indulgent lemon treat, this is the slice for you.
Along with my easy milo slice, coconut slice, and vanilla crunch slice, It's perfect for work morning teas or when you need to take a plate.
Sara xxx
Lemon Slice Base Ingredients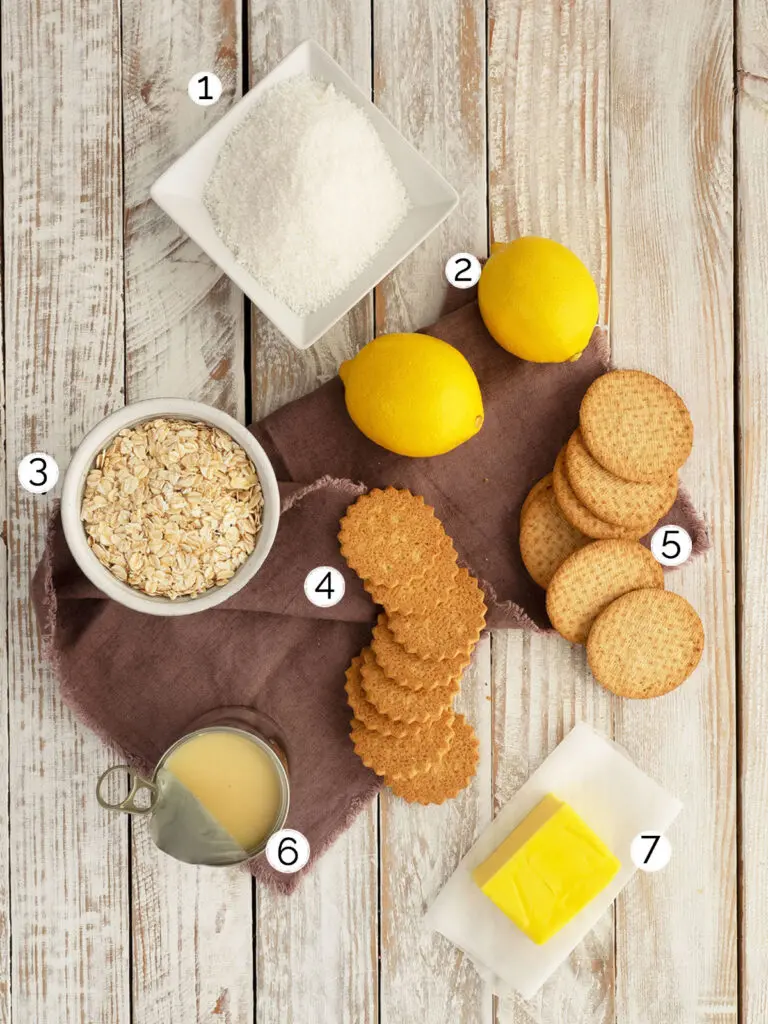 Coconut: Use unsweetened desiccated (macaroon) coconut.
Lemon: You use more zest than juice in the base, excess lemon juice can be frozen in an ice cube tray for later use.
Rolled Oats/Quick Oats: Don't use instant oats for this recipe.
Coconut Biscuits/Cookies: I use New Zealand Krispie biscuits for this recipe, but your favourite coconut cookie will do. Make sure that it is a crisper style cookie and not a butter or shortbread style cookie.
Digestive Biscuits/Cookies: Use wheat digestive biscuits for this recipe, Graham Crackers make a nice substitution if you can't get your hands on wheat digestives.
Condensed Milk: Use sweetened condensed milk.
Butter: You can get away with using salted or unsalted butter in this recipe. Use what you have. Don't use margarine.
Lemon Frosting Ingredients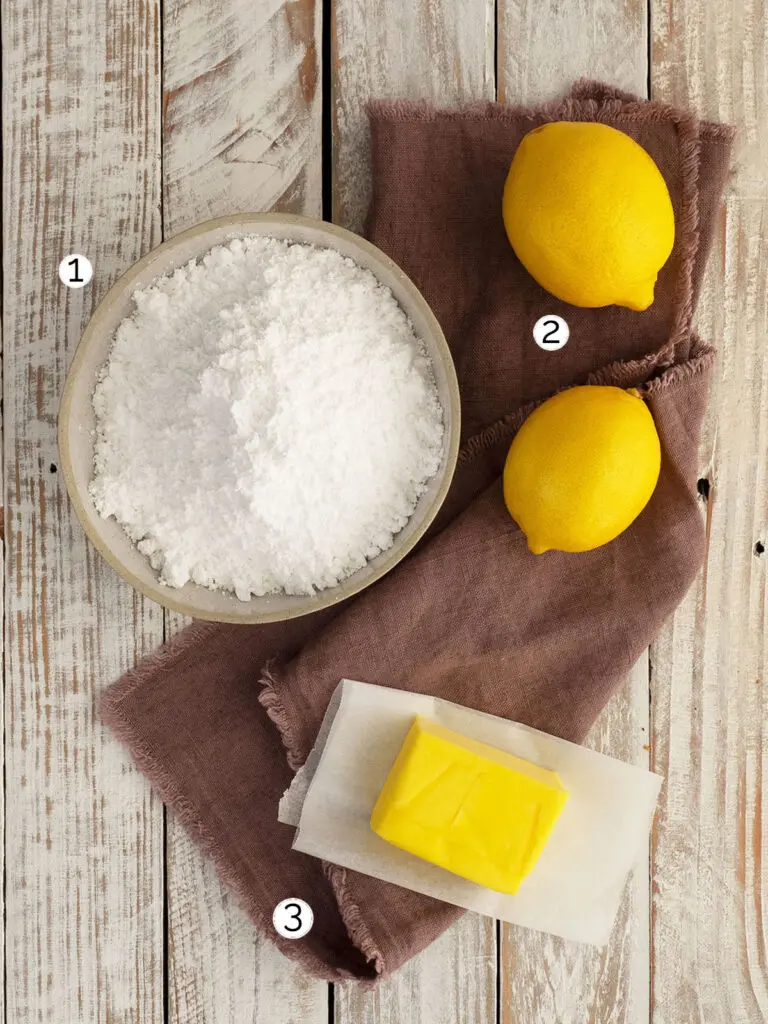 Icing Sugar: Use icing sugar (confectioners' sugar) or icing sugar mixture. Make sure to sift it well.
Lemon: Like the lemon slice base you will use more zest than juice, freeze leftover juice for later use.
Butter: Use either salted or unsalted, don't use margarine as the final frosting won't have the right consistency.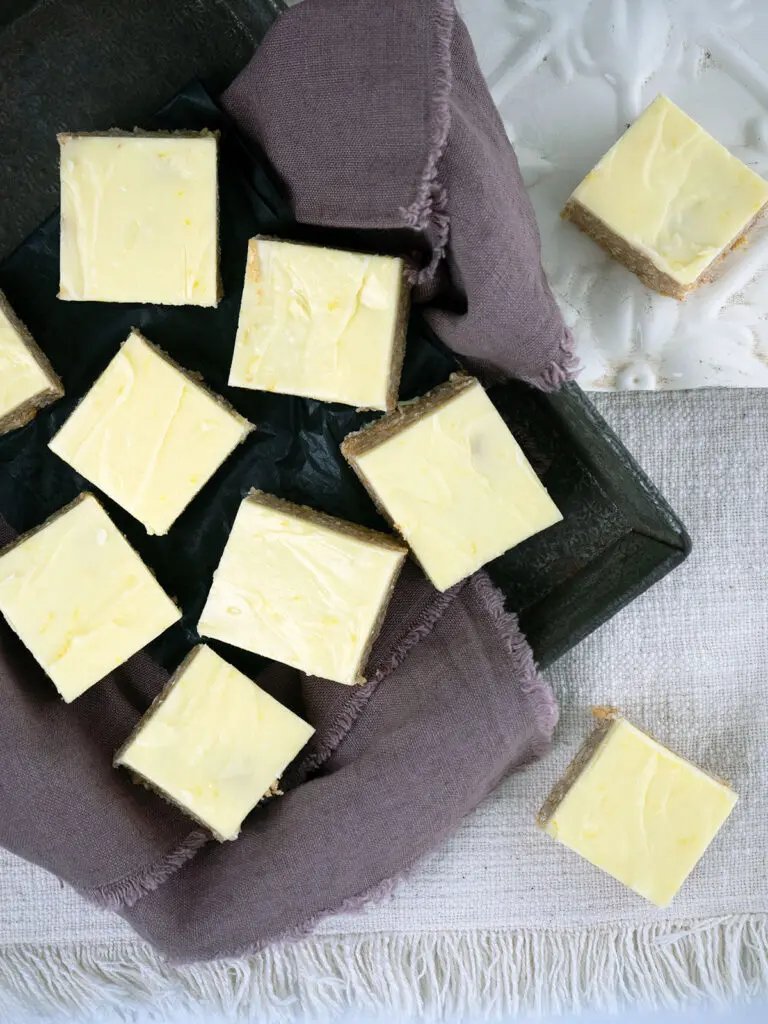 Recipe Instructions
Scroll to the bottom of the page for a printable version of this recipe.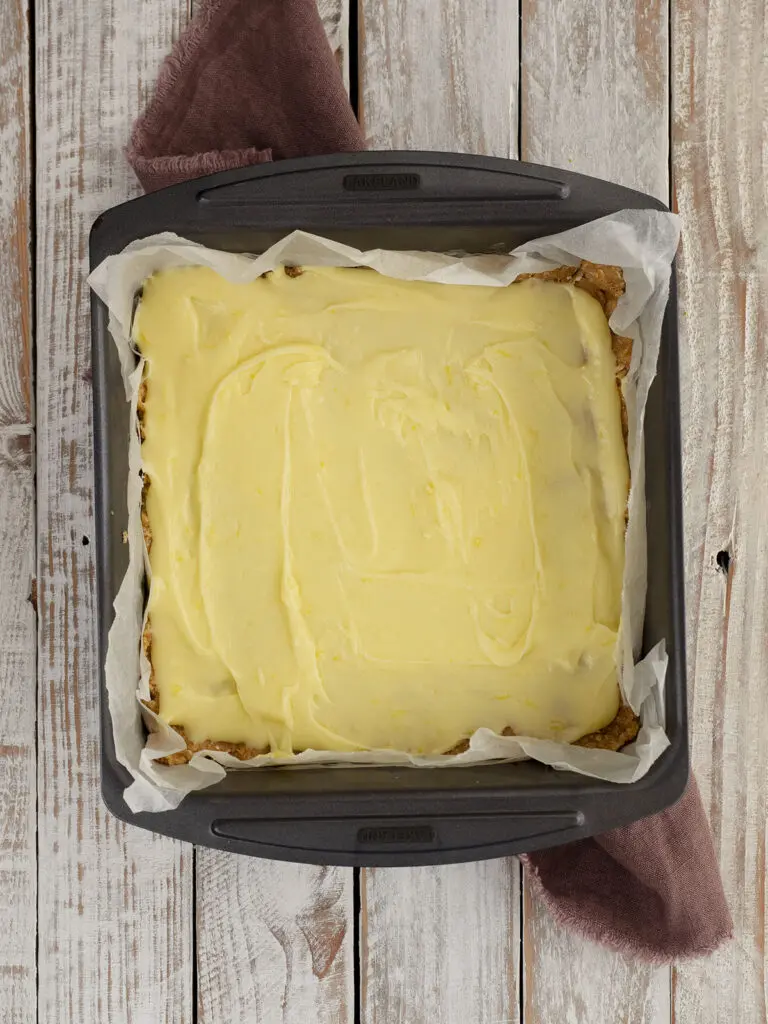 Printable Recipe