With a very generous supply of apples at Belly Rumbles HQ at the moment, I seem to be adding them to all sorts of dishes. The apples are the result of an apple picking trip to Bilpin a little while back.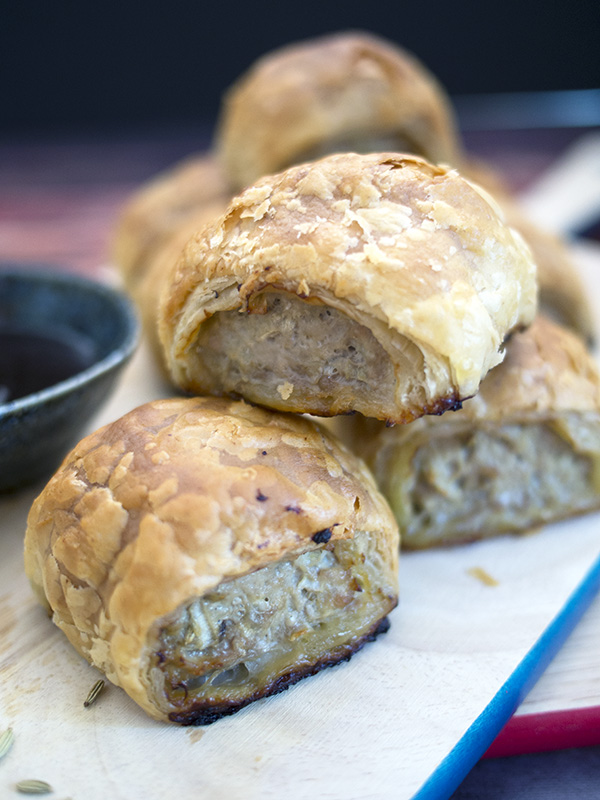 Our first port of call on our Bilpin adventure was Saliba Fruits. The Saliba family is one of only a few commercial apple growers left in the Bilpin area. They have been growing, packing and distributing apples for 41 years. A family business started by Joe Saliba's father.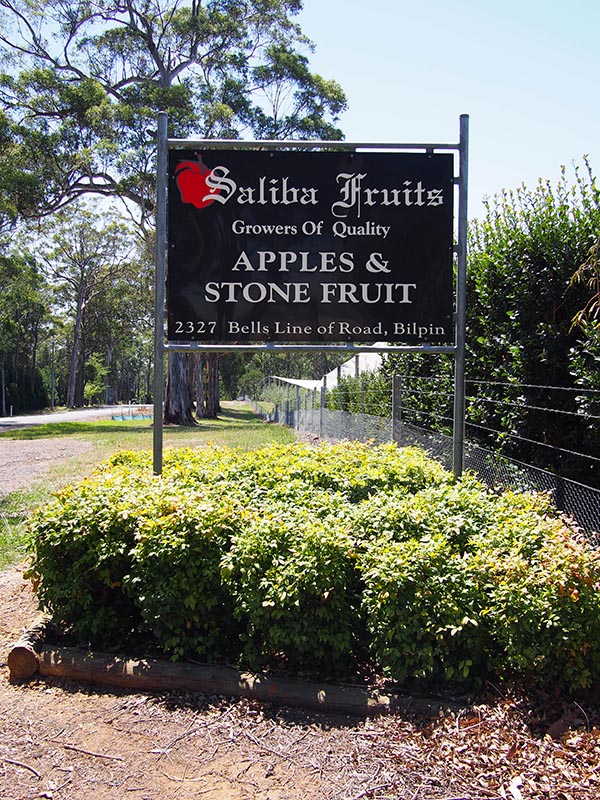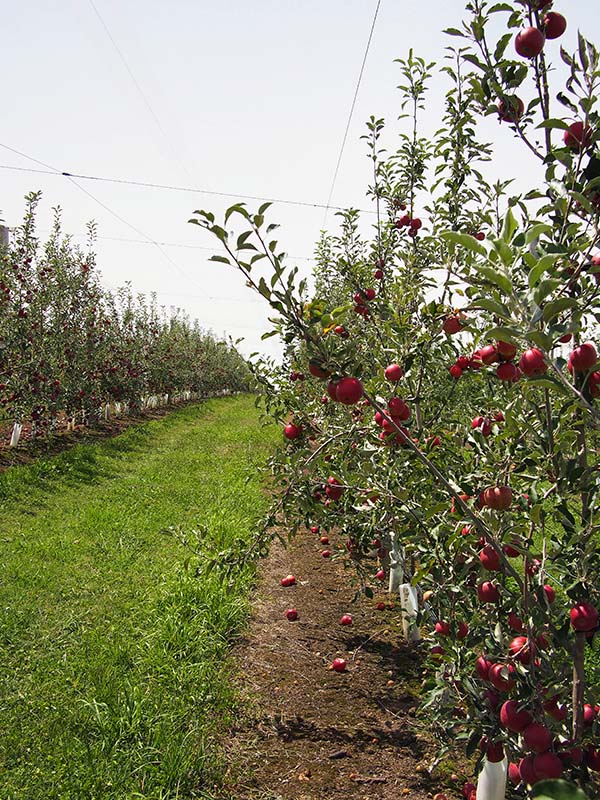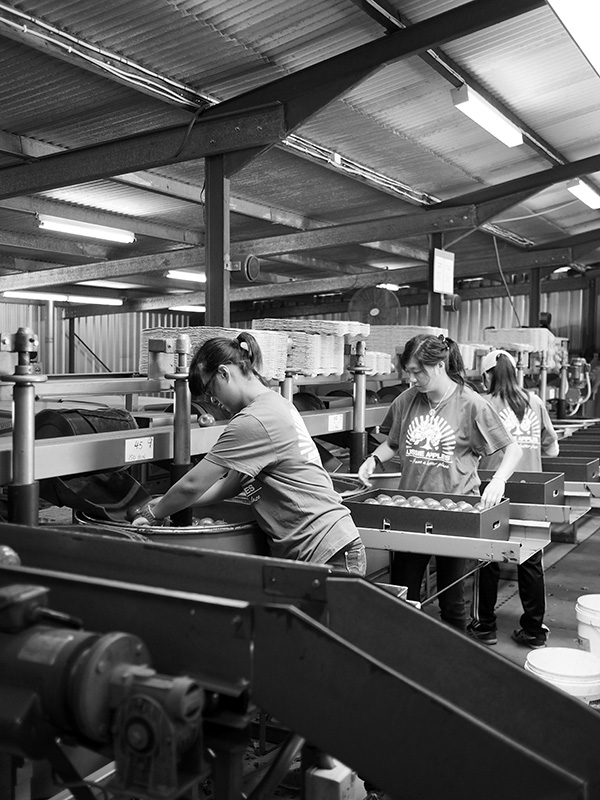 Life at Saliba Fruits is very hands on; Joe prunes all his beloved trees himself by hand. The apples are also picked by hand before heading to the shed for further processing. Apples are then given a wash before they are sorted and packed ready for distribution. All apples are packed on the same day as picking to ensure the finest quality of product. Saliba Fruits do not offer pick your own apples, but you are more than welcome to drop in and purchase a box of freshly picked apples.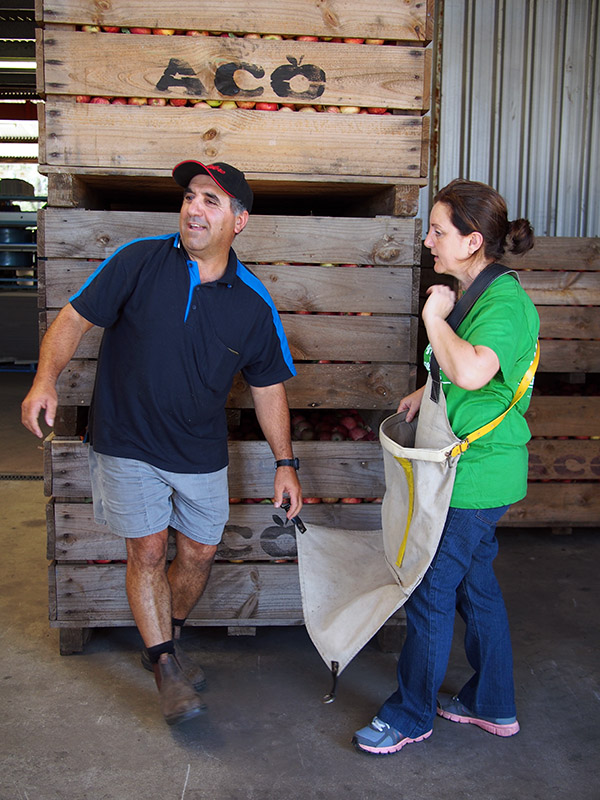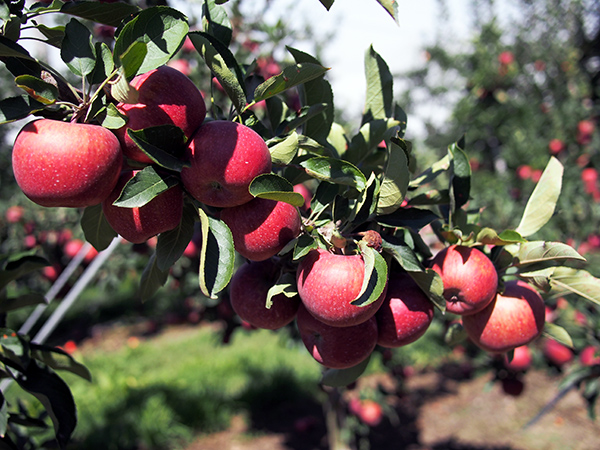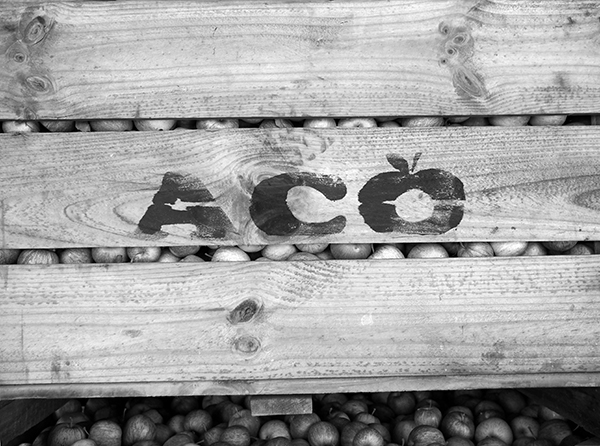 If you are after a 'pick your own' experience then Bilpin Springs Orchard is the place for you.
Originally a commercial orchard sending their produce to market, but 19 years ago, in order to survive, they transitioned to a 'pick your own' establishment, open to the public. They love educating their customers and the orchard is very popular with school groups. The orchard uses minimal chemicals and prefers to rely on natural methods in growing their produce.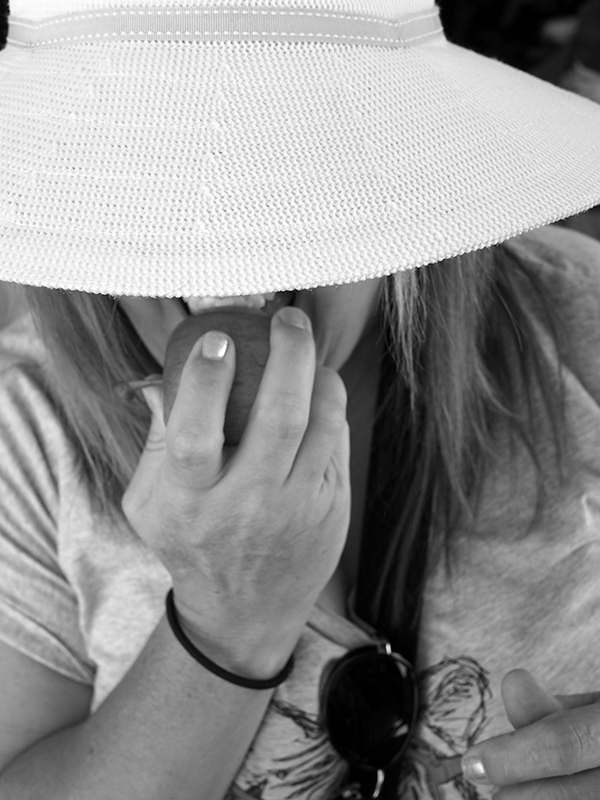 Bilpin Springs is a true orchard experience giving you a sense of seasonal produce. If it's not in season, then you won't be able to pick it, quite simple really. There were many families there when we visited, and it really did bring a smile to my face seeing so many children getting a true understanding of where their food comes from.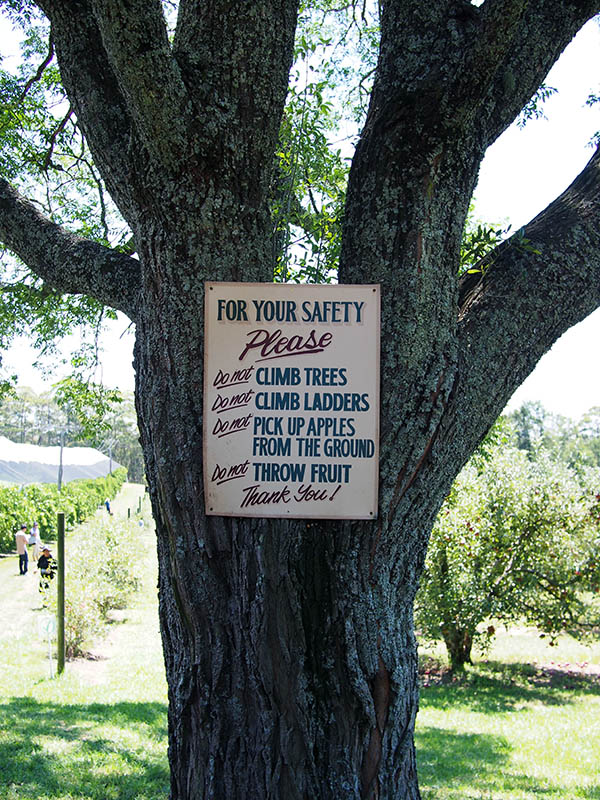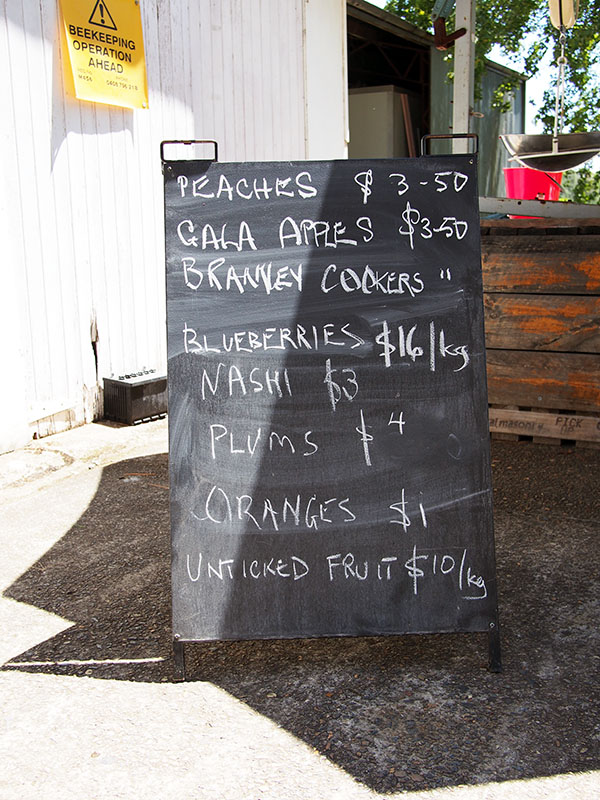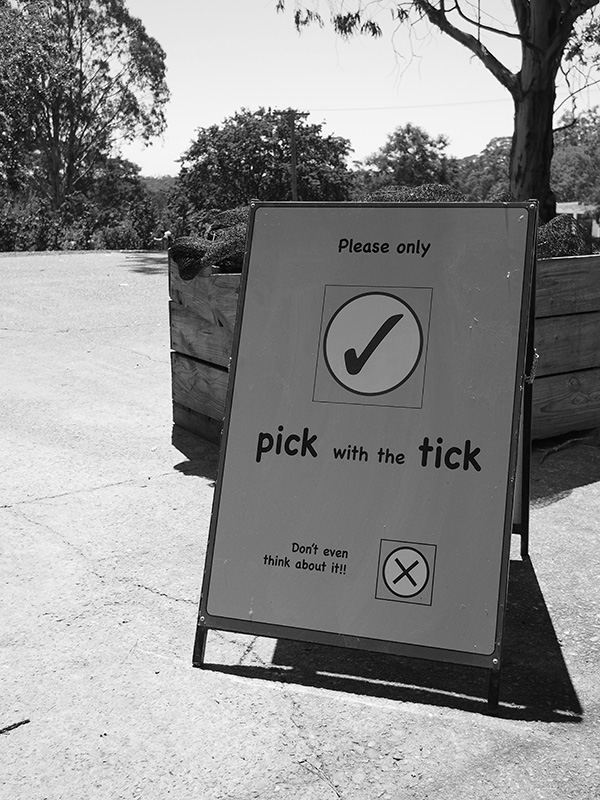 On arrival you will be given instructions on where you are able to pick that day. Grab a basket or two, head off and explore. We were here for the apples, but also available for picking are many seasonal fruits, like peaches, plums, lemons, oranges and even berries.
Once you have finished picking, head back to the shed to have your fruit weighed and then pay per kilogram. Fruit does not get any fresher than this and there really is something very satisfying about picking your own.
Apples shine brightly as the star in a recipe, but they shine in a supporting role too. My pan-fried chicken waldorf sandwiches wouldn't be the same without the use of apple. And when the craving for sausage rolls came upon me, using apple was an obvious step. Apple and pork go so well together.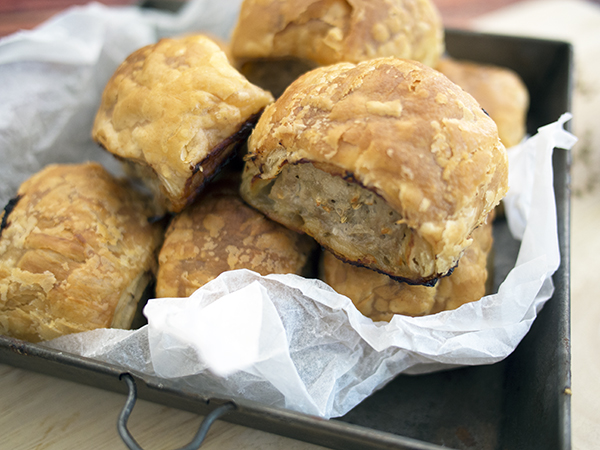 The apple in these sausage rolls, lighten and round out the pork and fennel flavours. There is a very subtle sweetness added by using apple, but only ever so slight. A very simple recipe when using store bought puff pastry. Of course feel free to make if from scratch if you wish.
Do you enjoy using apples in savoury dishes?
Sara xxx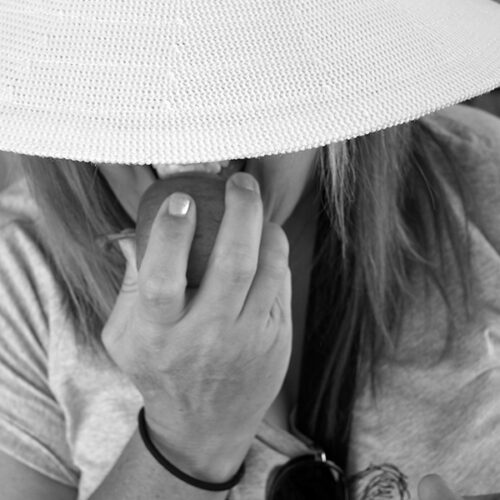 The apple in these sausage rolls, lighten and round out the pork and fennel flavours. There is a very subtle sweetness added by using apple, but only ever so slight. A very simple recipe when using store bought puff pastry.
Ingredients
1

large sheet

puff pastry

500

grams

lean pork mince

1

white onion

-

finely diced

1

apple

-

finely grated

1

tablespoon

fennel seeds

½

teaspoon

salt

½

teaspoon

ground white pepper

1

egg

-

beaten
Instructions
Preheat oven 200 deg C (390 deg F). Line a baking tray with baking paper.

In a medium bowl place pork mince, onion, apple, fennel seeds, salt and pepper. Using clean hands, mix well until completely incorporated.

Cut your puff pastry in half to create two same sized pieces, square or rectangle, depending on the shape of the original piece.

Divide mince mixture into two equal quantities.

Working with one piece of puff pastry at a time, place mince mixture down one side of the pastry, making a large sausage shape. Roll the mince up in the pastry, sealing the edges with beaten egg.

Cut the roll into six smaller rolls. Repeat this step with the remaining pastry and mince.

Place rolls on baking tray and bake in the oven for 20 minutes, then turn your oven down to 180 deg C (360 deg F) for a further 20 minutes or until golden and cooked through.

Serve immediately with your favourite sauce.
Nutrition
Calories:
128
kcal
|
Carbohydrates:
3
g
|
Protein:
7
g
|
Fat:
9
g
|
Saturated Fat:
3
g
|
Cholesterol:
43
mg
|
Sodium:
126
mg
|
Potassium:
162
mg
|
Sugar:
1
g
|
Vitamin A:
30
IU
|
Vitamin C:
1.7
mg
|
Calcium:
17
mg
|
Iron:
0.6
mg
DID YOU MAKE THIS RECIPE?
I do a happy dance when people let me know, tag me on Insgragram @bellyrumbles #bellyrumbles
Belly Rumbles visited Bilpin as a guest of Aussie Apples with much thanks.
Saliba Fruits
2327 Bells Line of Road, Bilpin NSW 2758
Bilpin Springs Orchard
2550 Bells Line of Road, Bilpin NSW 2758