Three Easter Cocktails that you will want to have up your sleeve, Fluffy Duck, Chocolatini and Easter Egg Mudslide Shots. These are the perfect trio of Easter Cocktails.
3 Champagne Cocktail Recipes you need to know!
How to Make Limoncello
Fallout 4 Dirty Wastelander Cocktail Recipe
Should a Martini be Shaken or Stirred?
Who doesn't like a special cocktail for a special occasion?  Here are three Easter Cocktails that you will want to have up your sleeve.  And they aren't all chocolate.
We have a recipe for a retro Fluffy Duck.  Who needs an espresso martini when you can have a Chocolatini?  And anything alcoholic served in an Easter egg has to be good, Easter Egg Mudslide Shots!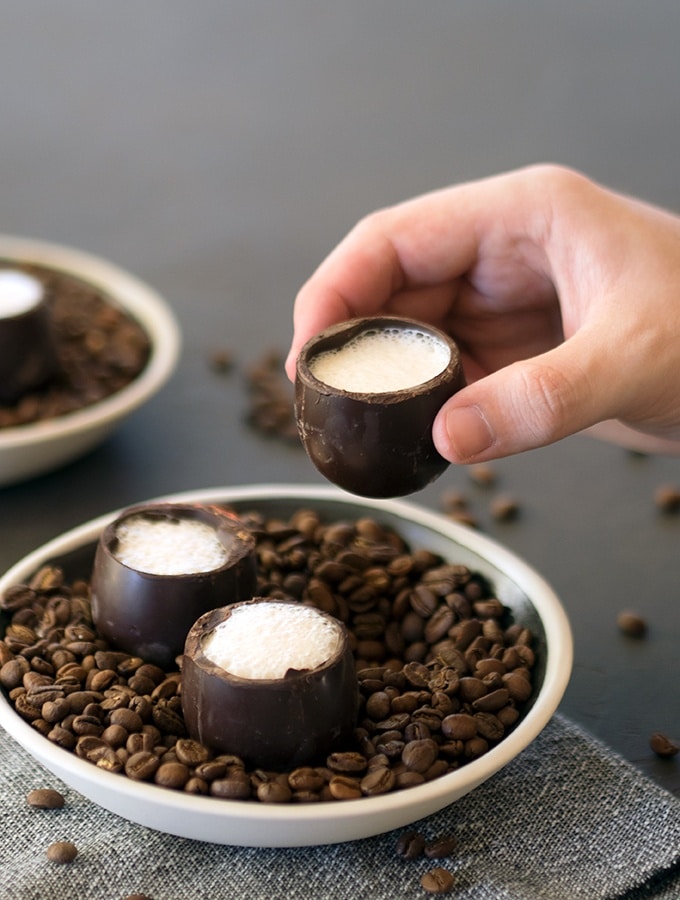 Fluffy Duck Cocktail Recipe
I had never heard of a Fluffy Duck until now.  When brainstorming what Easter Cocktails to make, mum (aka Sara) said "why not a fluffy duck?"  She then went on to tell me about some underage drinking and that's what she would order…..
So I am pulling the Fluffy Duck out of the vaults and here it is as my first Easter Cocktail.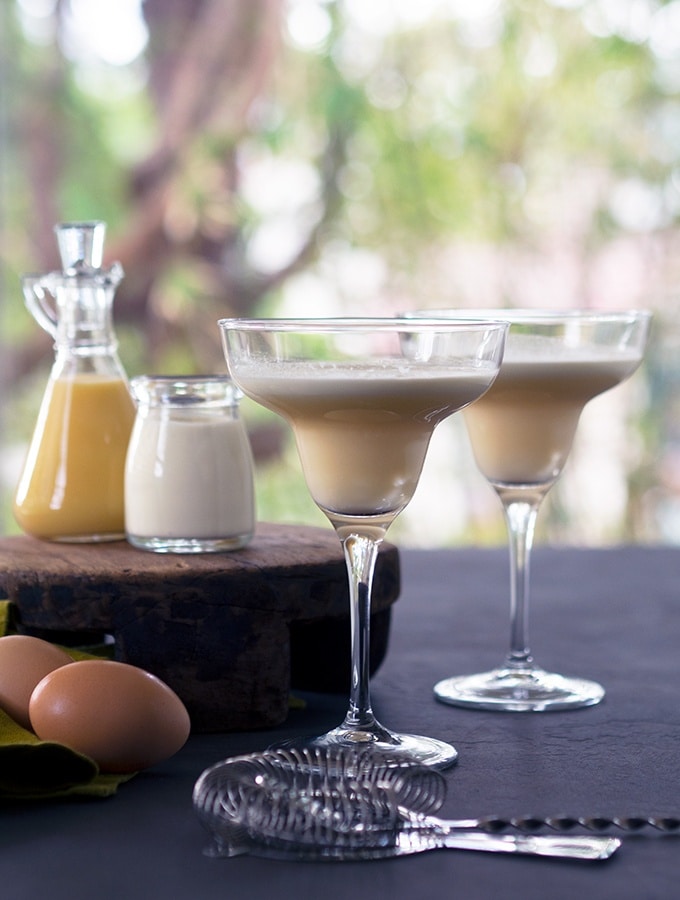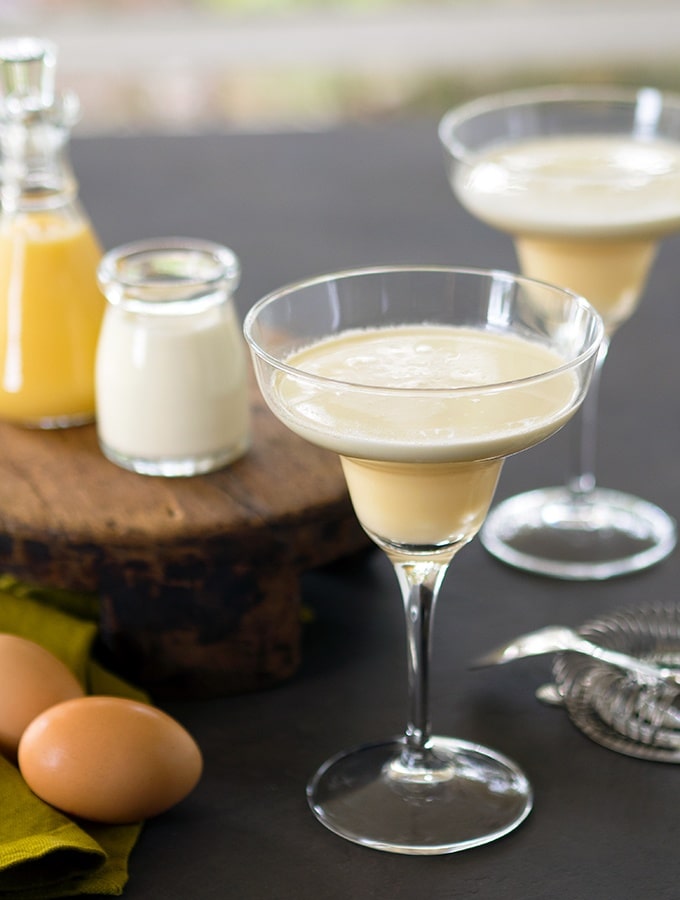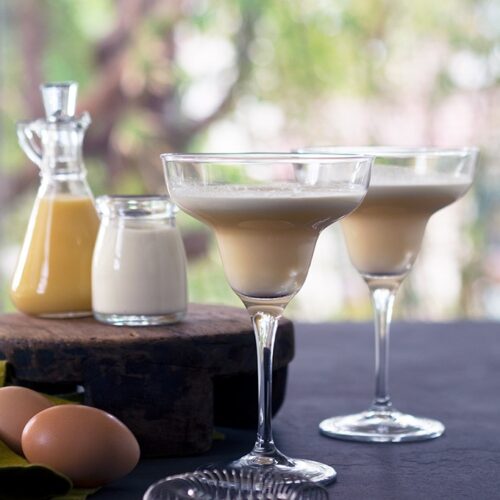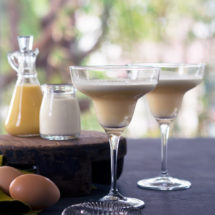 Ingredients
60

ml

white rum

60

ml

advocaat

20

ml

heavy cream
Instructions
Pour rum and advocaat into a glass filled with ice and stir it.

Float the cream on top. Serve with a straw and a stir.
Chocolatini Cocktail Recipe
I know, I know, I know, this is a very obvious Easter Cocktail, but oh my goodness it is delicious.  This chocolatini is simple to make with only two spirits involved.  Decorate it with a chocolate Easter egg and it is a ripper Easter Cocktail.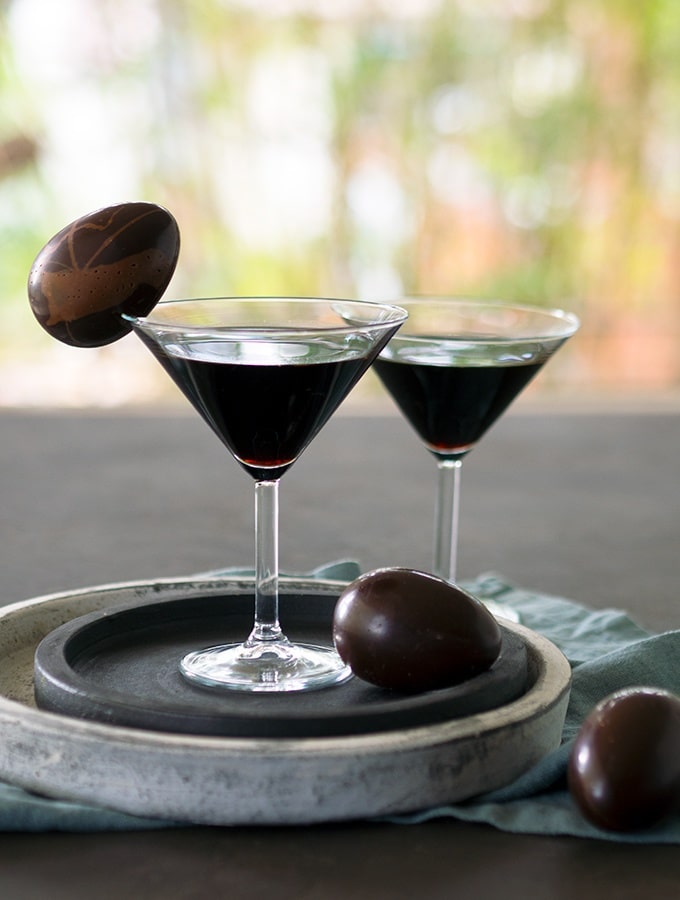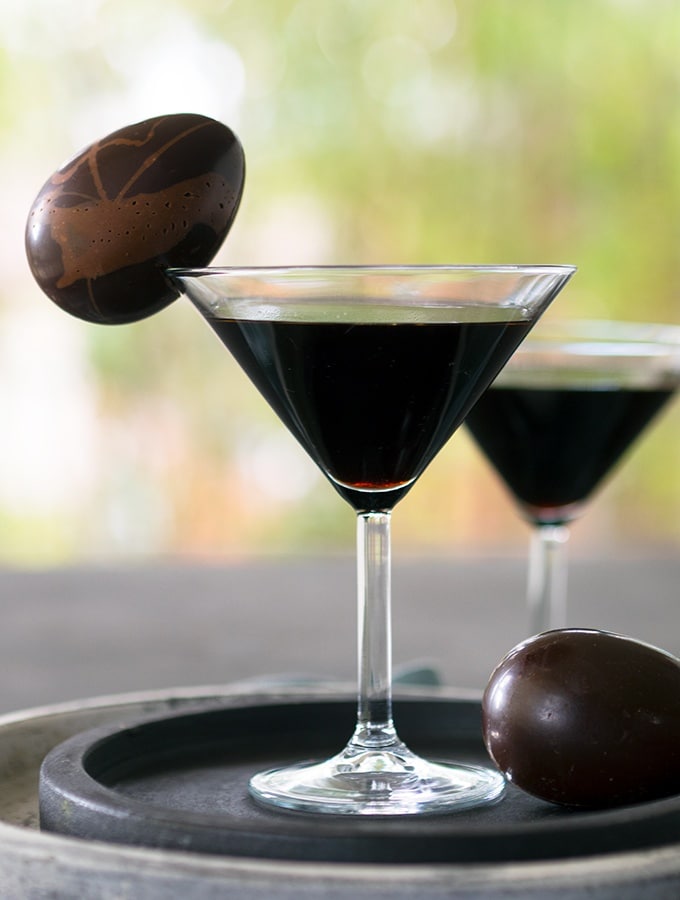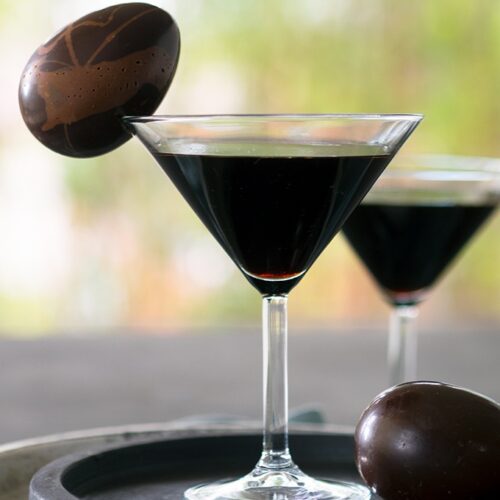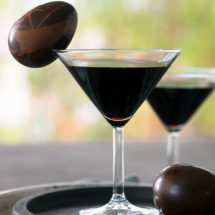 Ingredients
60

ml

Vanilla Vodka

30

ml

crème de cacao
Instructions
Chill the glass.

Half-fill a cocktail shaker with ice.

Add the vodka and crème de cacao, shake vigorously and strain into the chilled martini glass.
Easter Egg Mudslide Shots
If you would prefer to have your alcohol inside an Easter egg, then this may be for you.  Easter Egg Mudslide Shots are a little too easy to drink.  The Mudslide Cocktails is like a delicious adult only milkshake. Probably a good thing served in small portions.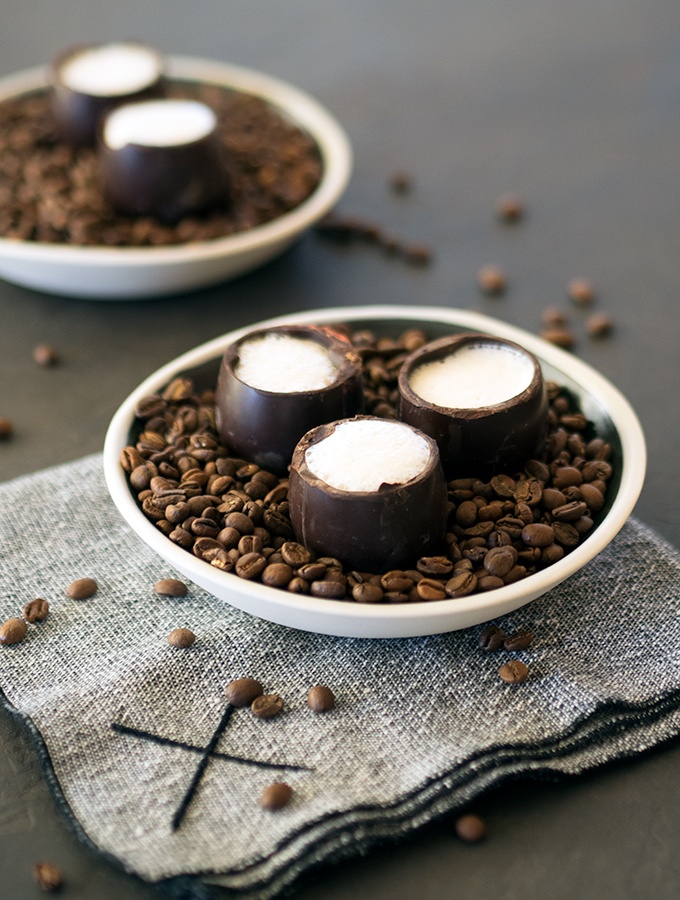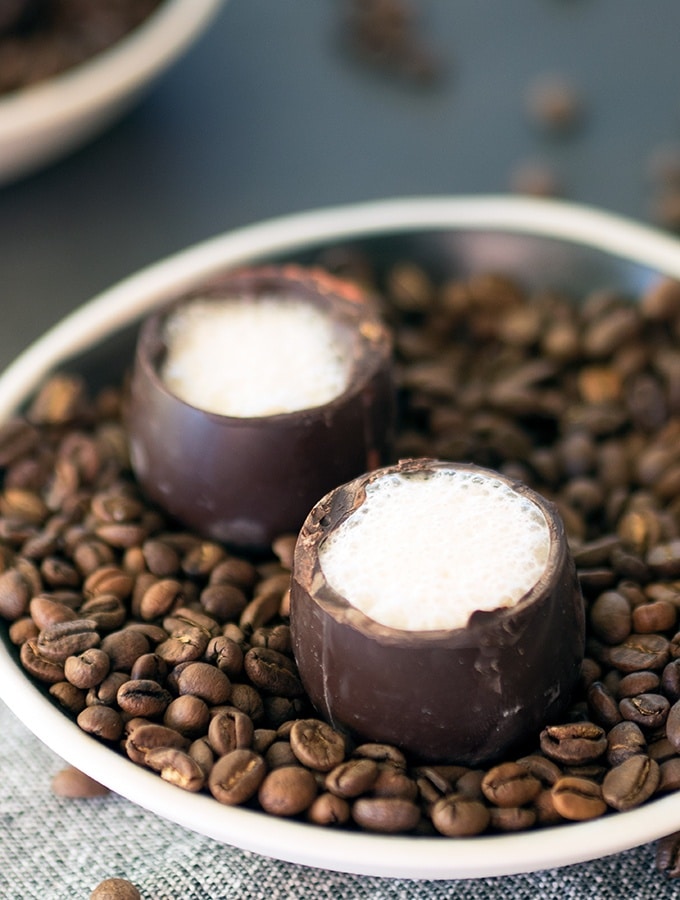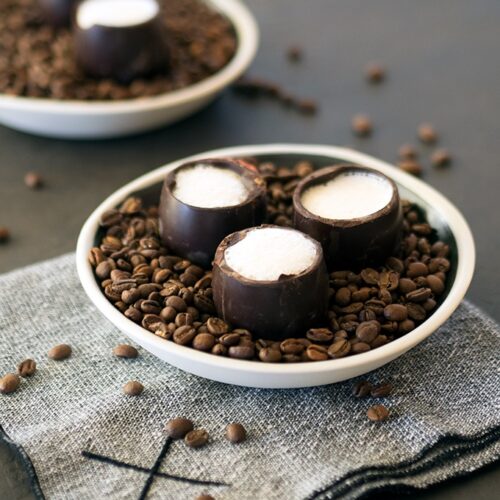 Ingredients
30

ml

KAHLÚA

30

ml

Vodka

Vanilla Vodka also works well.

30

ml

Irish cream Liqueur

30

ml

full cream milk, or cream

1

cup

ice

6

hollow Easter eggs

tops cut off
Instructions
Top the chocolate eggs, a hot knife works well, then chill till serving.

In a blender add the first five ingredients, and blend till smooth.

Pull out the Easter egg shot glasses, and fill.

Serve immediately.
My favourite of the three has to be the Mudslide, really was an easy one to drink, so delicious.  What would be your favourite Easter Cocktail?
Have a wonderful Easter and bottoms up!!
Josh
Become a subscriber and don't miss a single delicious recipe, restaurant review or travel adventure.