The Line at Shangri-La Hotel in Singapore offers an extensive breakfast buffet. Do they do the best buffet breakfast in Singapore?
As far as extensive buffet breakfasts go, Shangri-La Singapore put on an amazing spread, offering one of the best buffet breakfast in Singapore. Having not eaten at every breakfast buffet available in Singapore I can't say for certainty that it is number one. But what I can say is that if it's not number one, it's right up there with the best of them.
Singaporeans love a good buffet. It needs to offer value for money and variety, if not it won't last long in this town. As Shangri-La Hotel Singapore is a hot spot for locals to have their staycations, their breakfast offering needs to appeal to both locals and foreign visitors.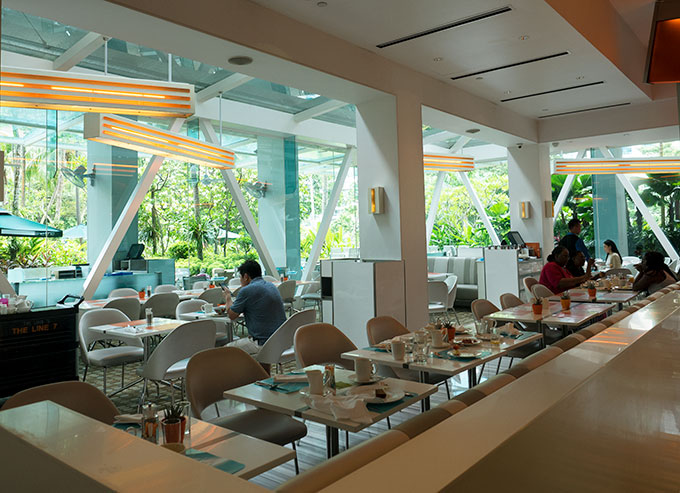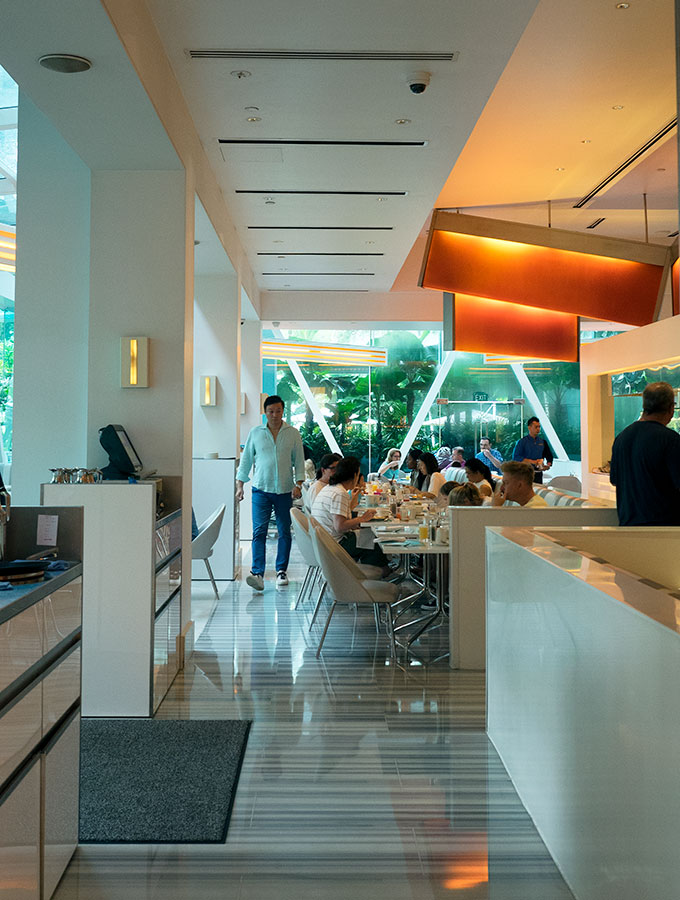 The Line International buffet is very popular with locals for the lunch and dinner. As breakfast was included in our accommodation that's the time we ventured there to eat.
You know you are going to be faced with more food than you can handle the moment you arrive. You can't actually see all the food stations at one time. They are dotted around a large area, which is separated by walls and seating. You still have the feeling of open plan space as it is so large. It helps that it is light and airy too. The natural light into the space is fantastic, you look out on to the Hotel gardens and pool.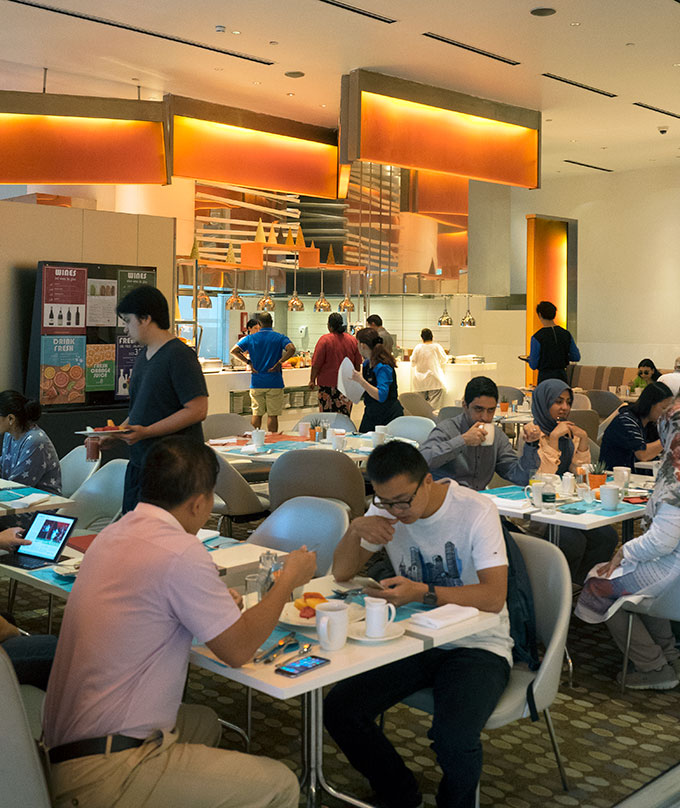 I couldn't list everything they have on offer if I tried. The line has 16 theatre kitchens with more food being prepped and cooked out the back. They cover everything that you would expect, cereals, breads, pastries and an egg station.
Then there is a variety of Western hot foods like sausages, bacon, pancakes, waffles.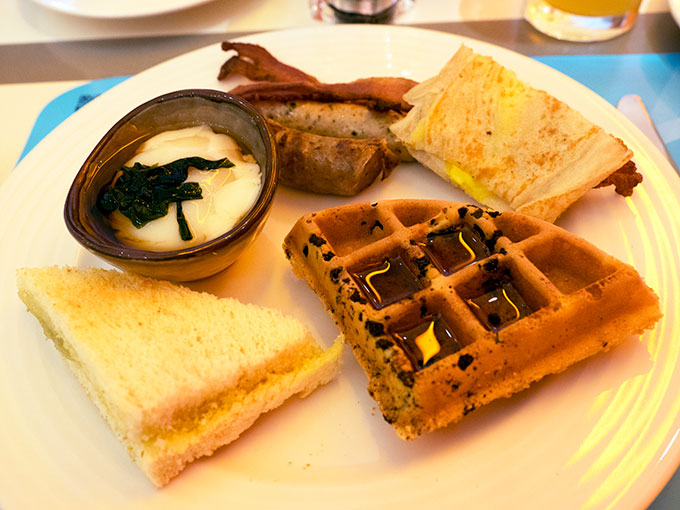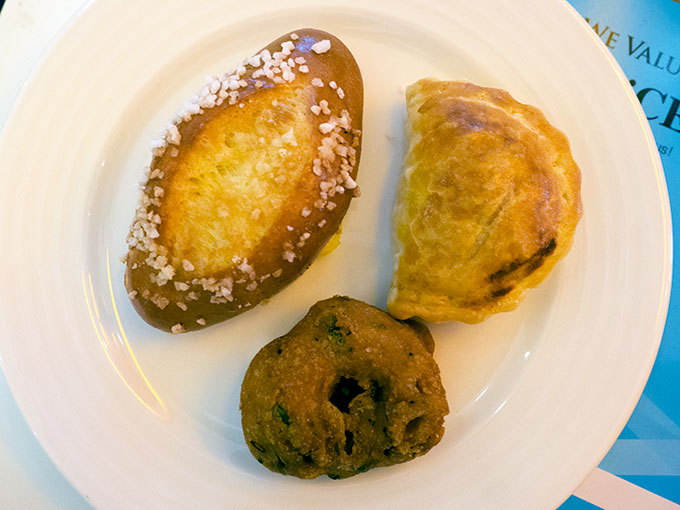 My International choices for breakfast above ~ American, Indian, Japanese, Irish, Singaporean, French and Malaysian!
There are also a few local favourites too. Kaya toast anyone? Dumplings, congee, noodles and a variety of Indian food. Of course there is fresh local fruit available and juice stations too.
Come for a pictorial stroll below and feast with your eyes. Make up your own mind if this is the best buffet breakfast in Singapore.
Sara xxx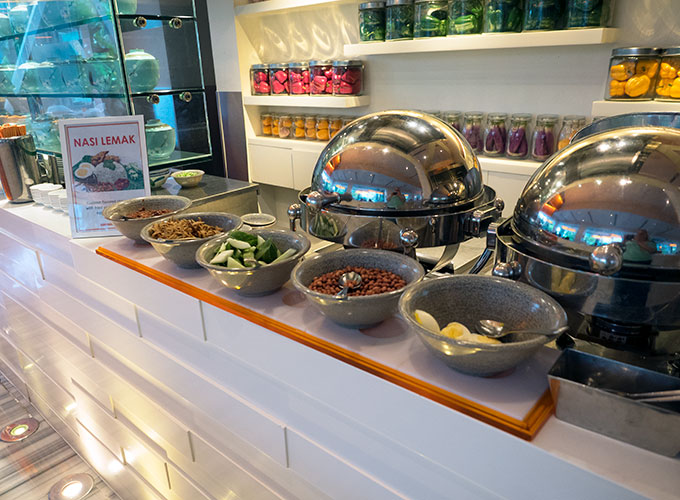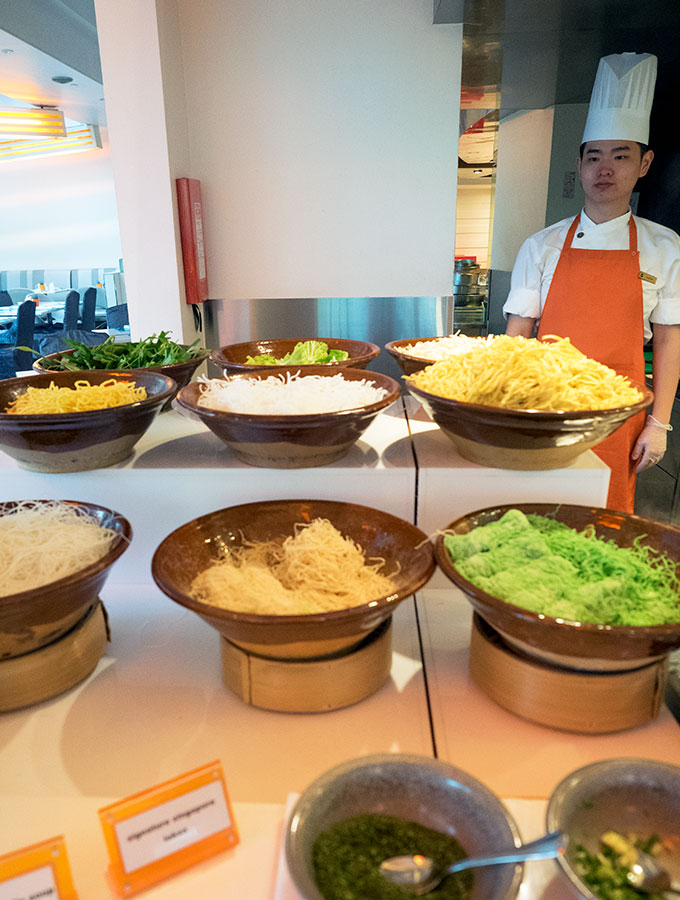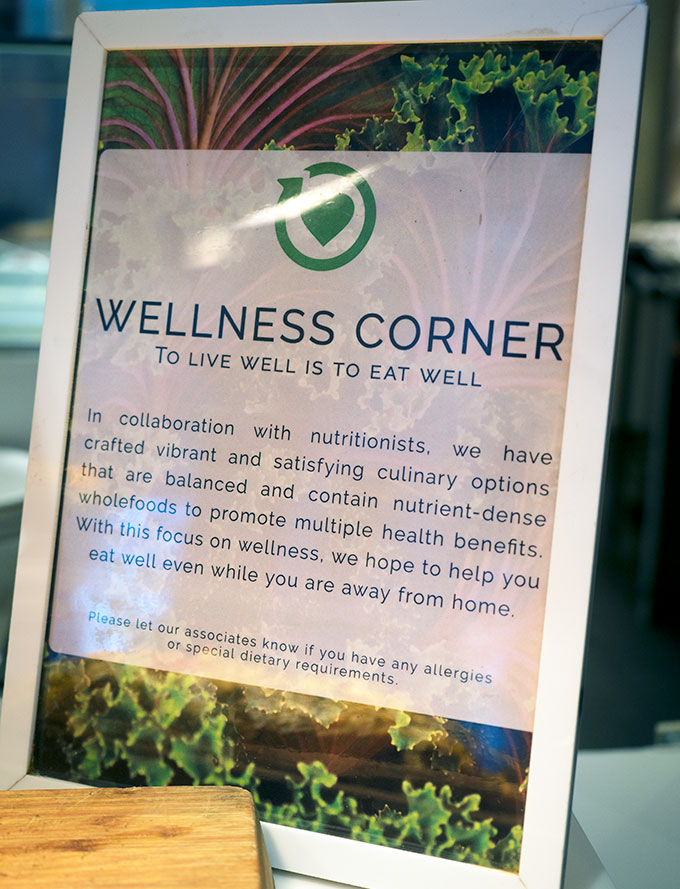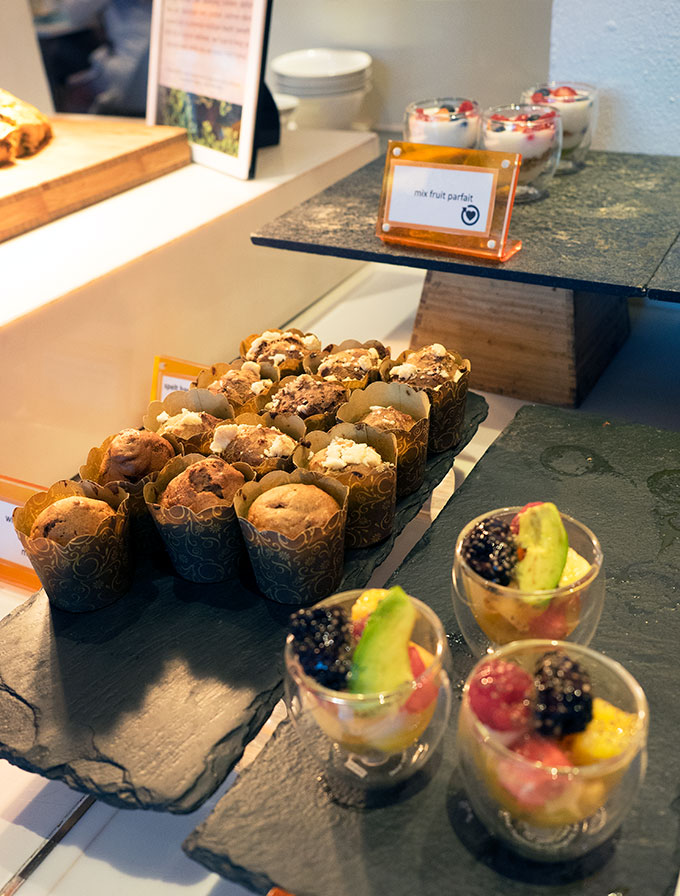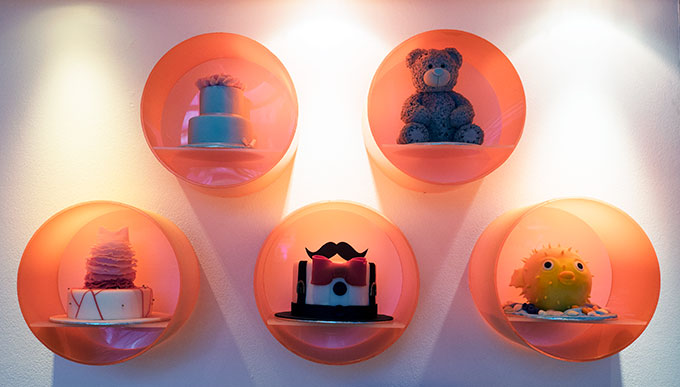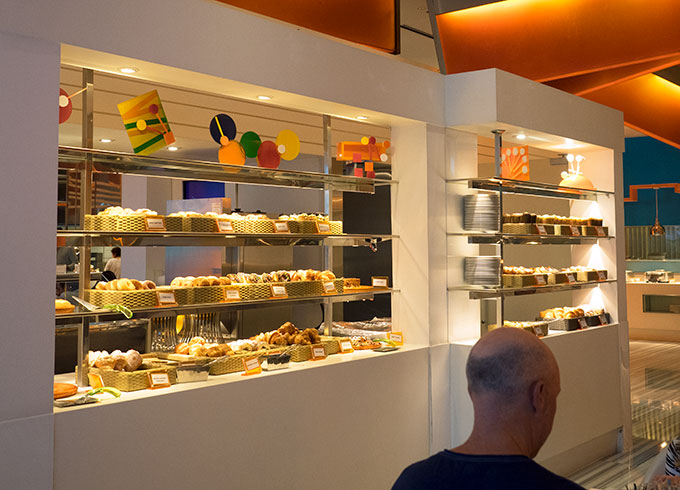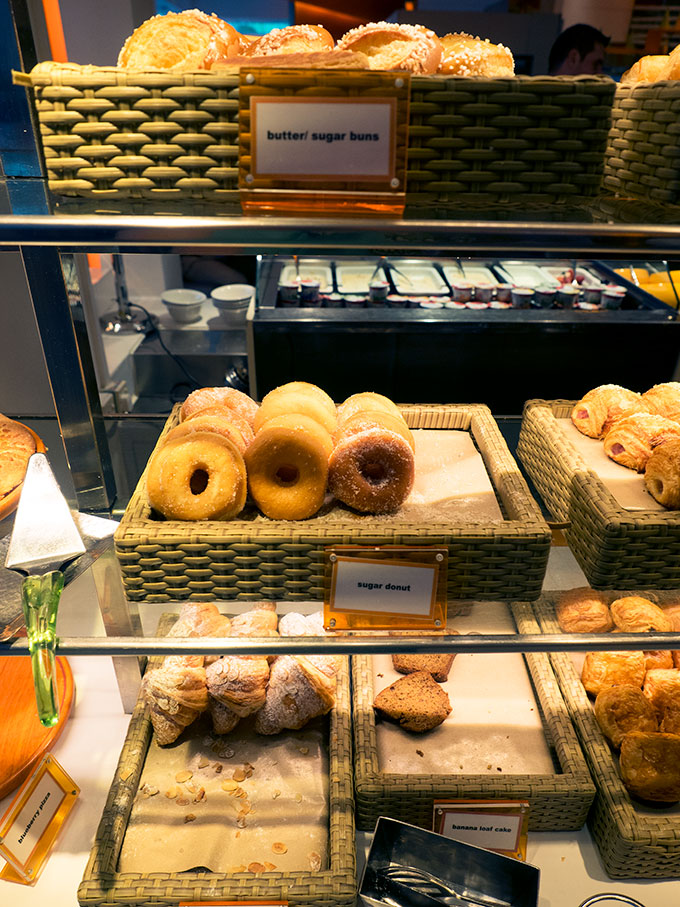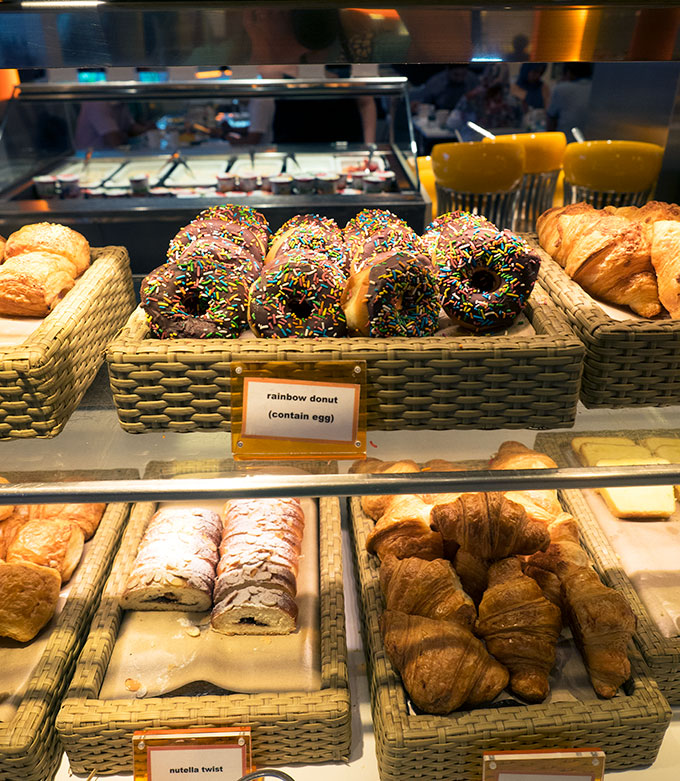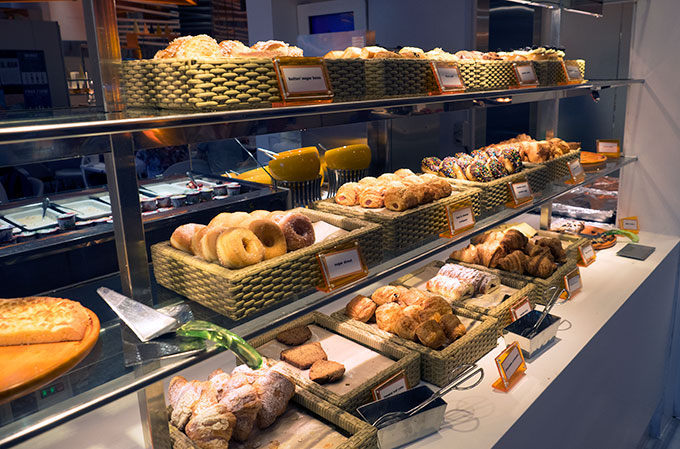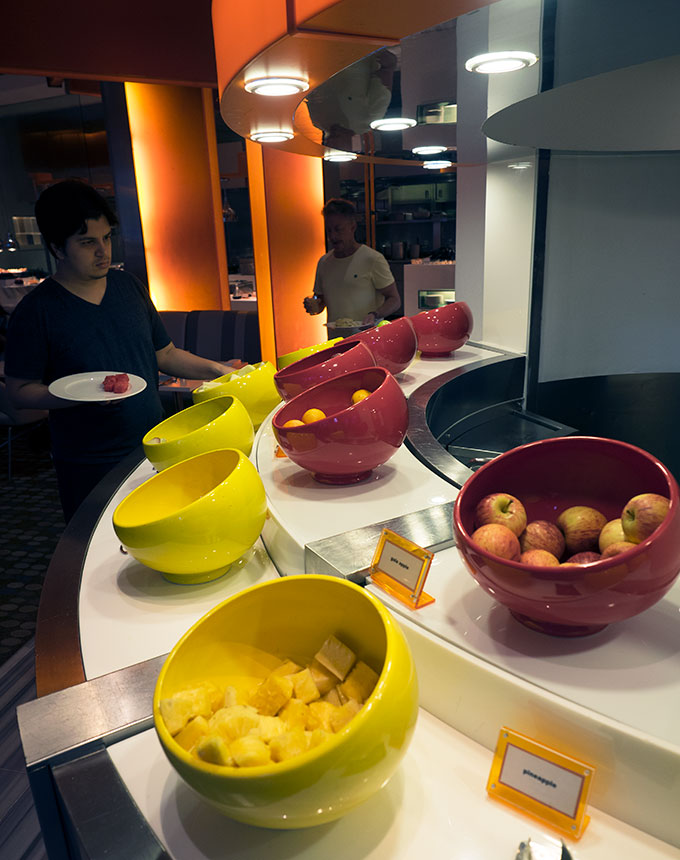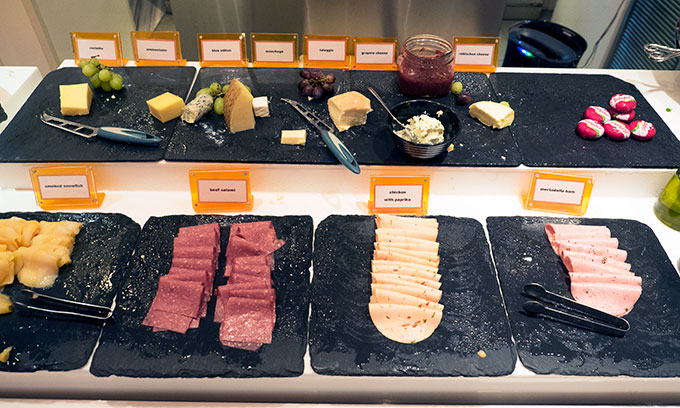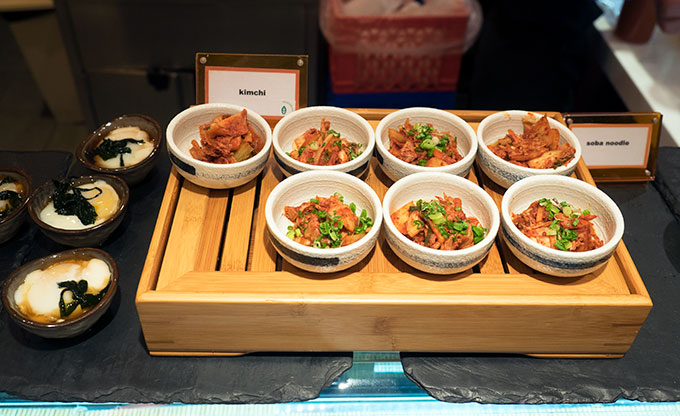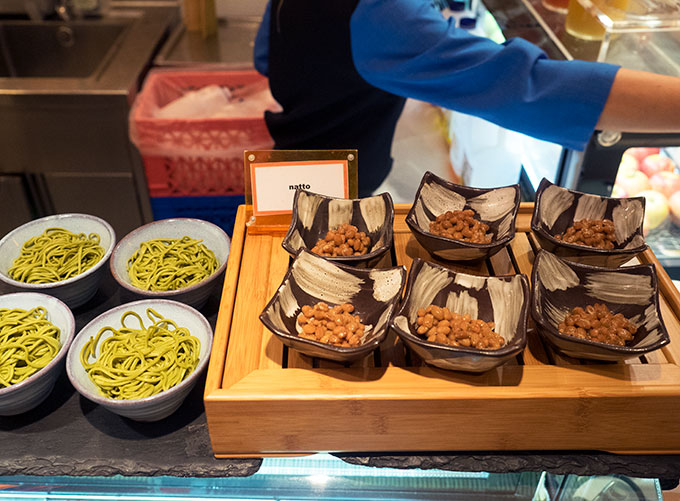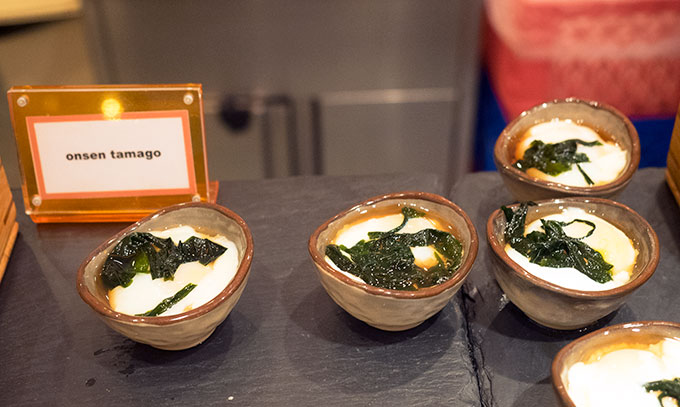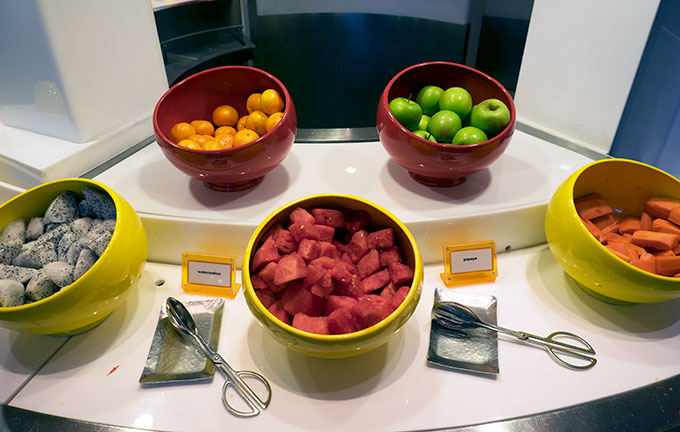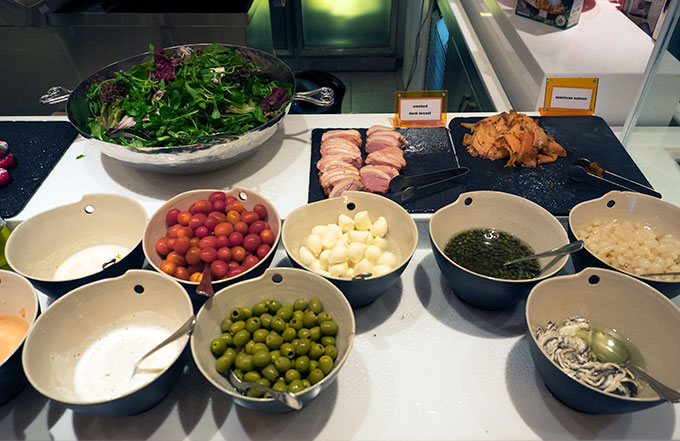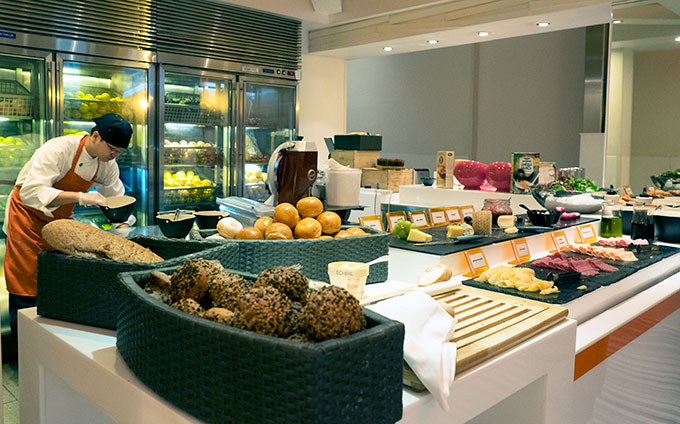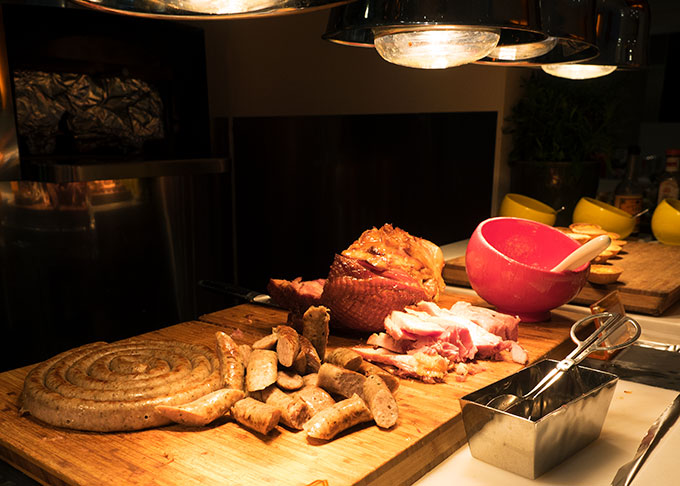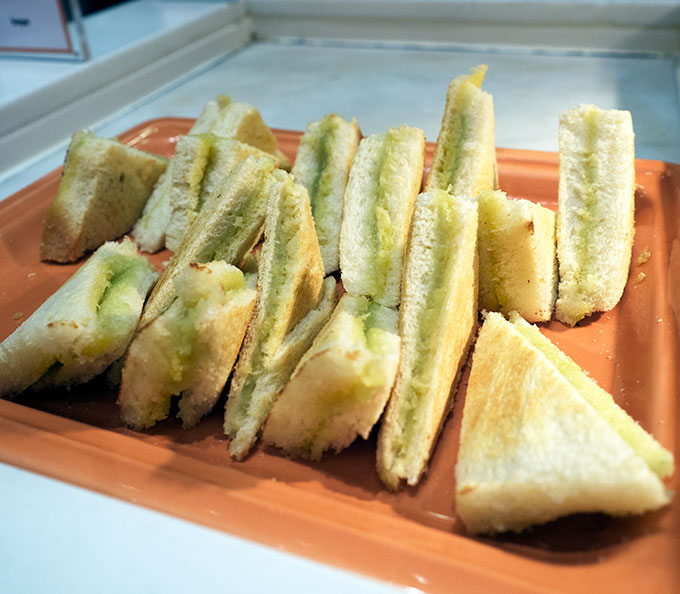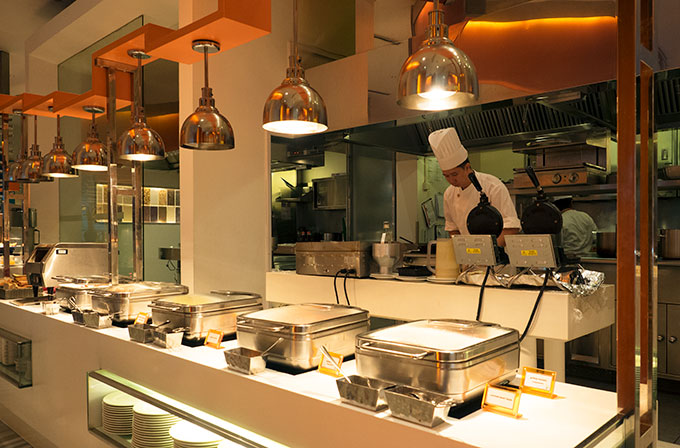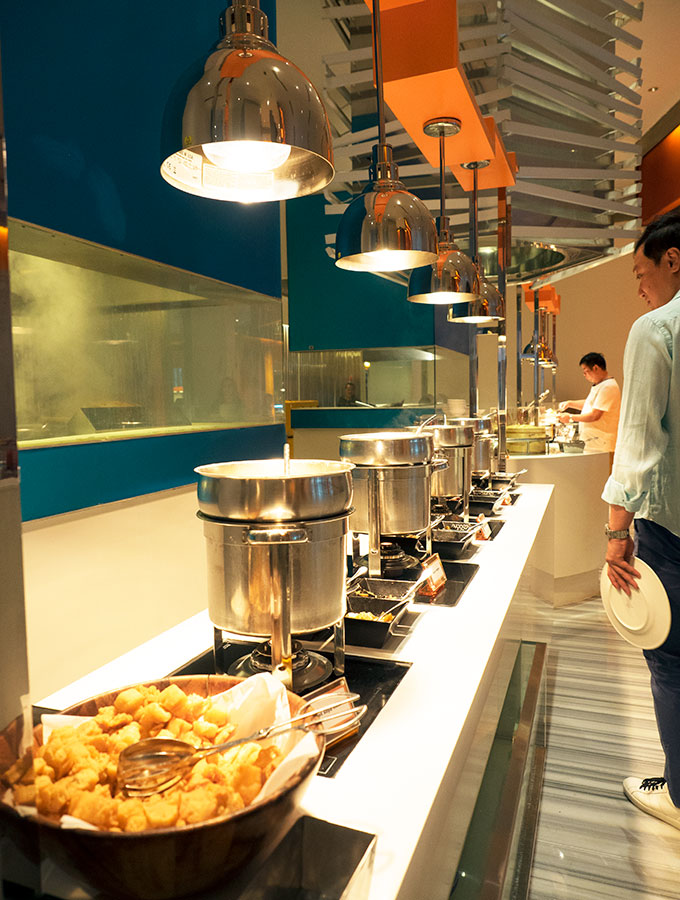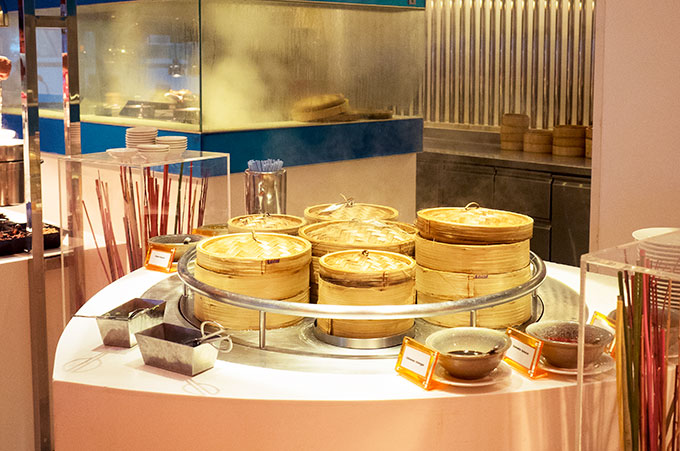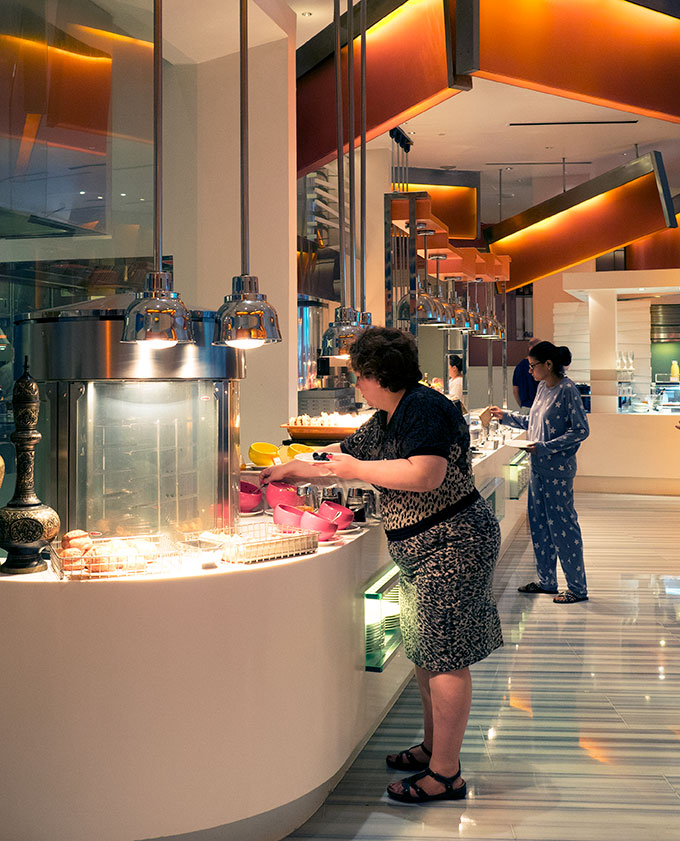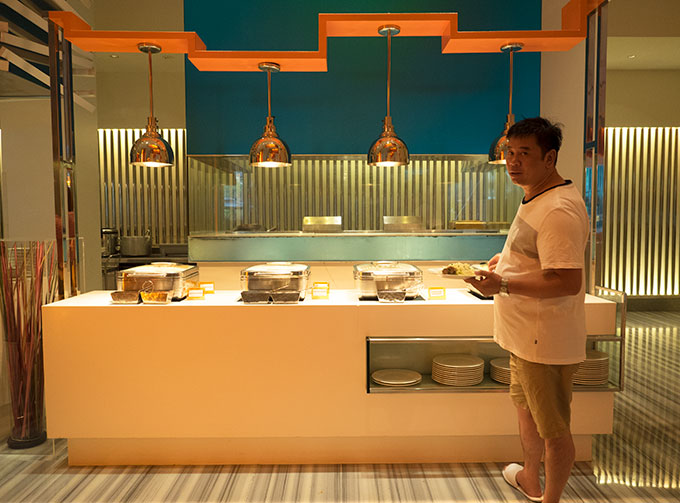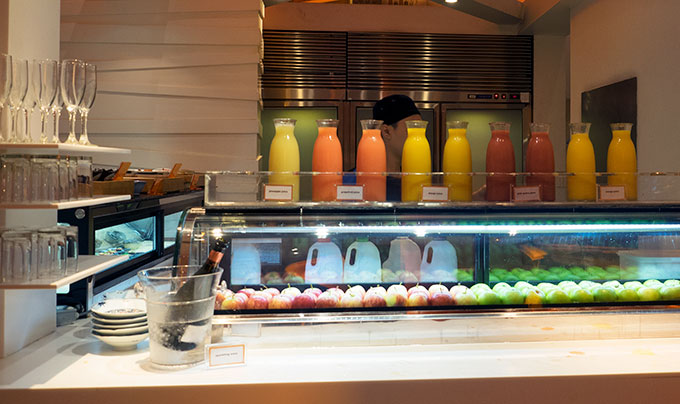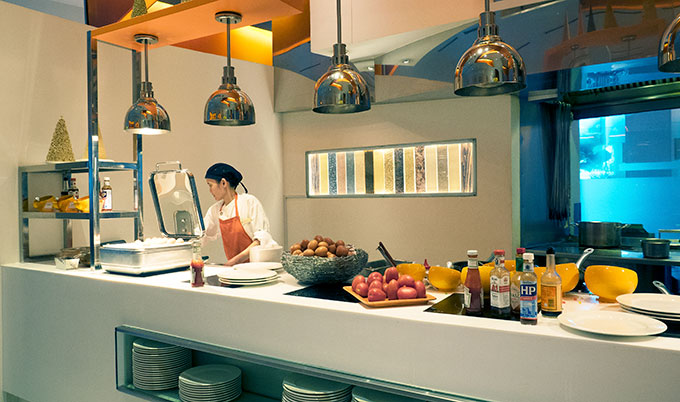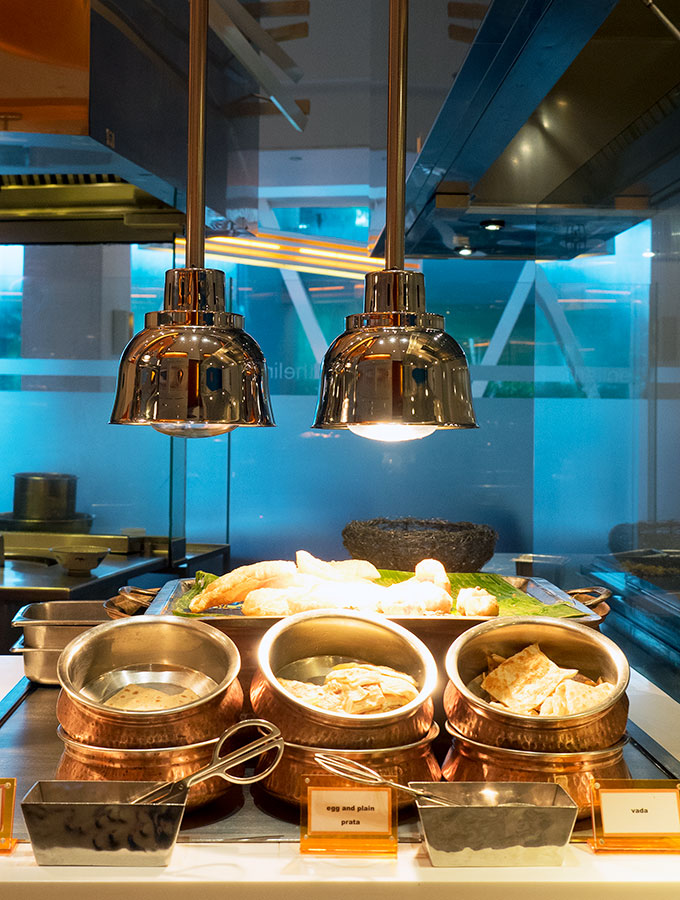 Must try dish: Kaya toast & Oreo Waffles
Who should dine here: Suitable for everybody
Who shouldn't dine here: Those that don't actually like eating
What else you should know: Ask for a table near the windows
BYO: No
Bookings: Yes, and highly recommended as they get busy
Opening hours: Breakfast 6.00-10.30am Mon-Fri & 6.00-11.00am Sat-Sun
Contact details: The Line, Shangri-La Hotel, Orange Grove Road, Singapore, 258350 Tel + (65) 6213 4275
Other Dining Options for Singapore
Mitzo Restaurant & Bar - Coffee BBQ Pork anyone?
Ce la vi - the best rooftop views in Singapore
Nami Restaurant & Bar - Teapot Soup with a View.