Aromatic spiced honey cake is a simple cake with honey. Lots of honey, butter, and a generous addition of spices. Perfect for afternoon tea, picnics, or a slice as a lunch box treat.
Sometimes I simply feel like a slice of cake. Nothing fancy, something to satisfy my urge for a homemade baked treat. To have with a cup of tea in the afternoon or after dinner.
If you feel the same way, my spiced honey cake may be right for you. A cake with honey and spices that is easy to whip up. If you are after more honey cake recipes, you may also like my honey coffee cake.
Sara xxx
What's in this post
Ingredients
Butter: Butter is the preference, but you can substitute margarine.
Honey: Use a mild tasting honey that won't fight with the spices for taste prominence but still give a glorious honey flavor.
Brown Sugar: Standard or dark brown sugar. If you use dark brown sugar the cake will be slightly darker and more caramelised.
Self Raising Flour: You can replace self raising flour with 300 grams (2 cups) of plain flour + 4 teaspoons baking powder.
Spices: Cinnamon, Nutmeg, Ground Cloves, Ginger. I regard this as the magic mix of spices, when pair together not only do they taste amazing, but smell sensational when baking.
Eggs: Always use free range eggs if you can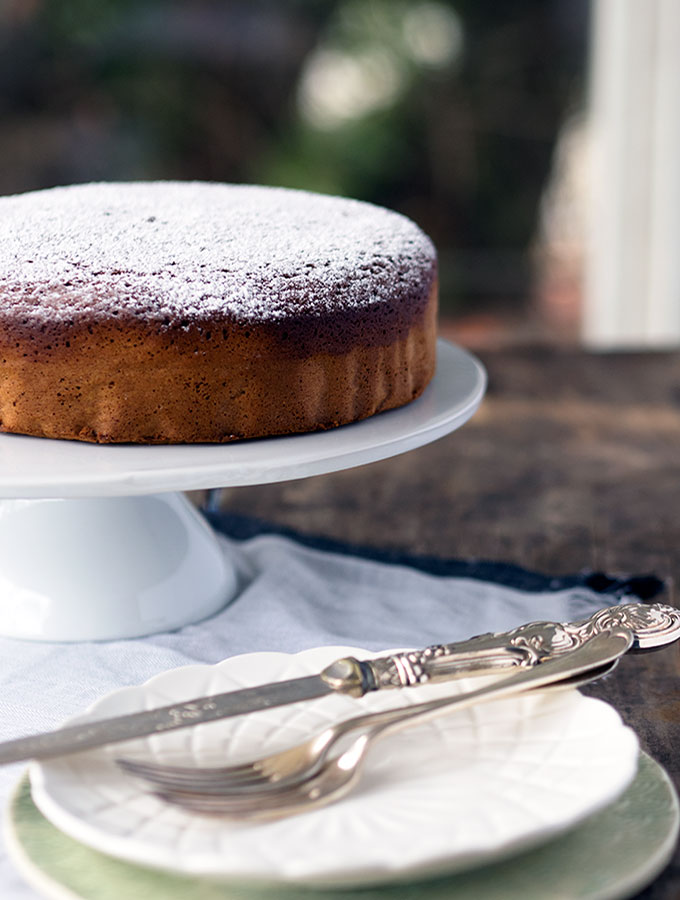 Spiced Honey Cake Tips
Dress the Cake Up
Cake made with honey is perfect just as it is, let the honey and spices shine through. But of course you can jazz it up if you want to!

Simply dust with icing sugar/confectioners sugar
Drizzle with lemon glaze (thin lemon icing)
Fluffy lemon or vanilla frosting
Bake in a Loaf Tin
I often make spiced honey cake in a loaf tin, which means that after a few days you can even give it a light toasting to make it go that extra mile. That is of course if you haven't eaten it all by then.
Rosh Hashanah Honey Cake
This recipe isn't a traditional honey cake for Rosh Hashanah. Very similar but it is missing a few key ingredients like orange juice and tea.
Over Baking
Be careful not to over bake the cake as it will dry out. It is quite a dense cake, but not a dense moist cake when baked. Watch the timing and test with a skewer. If it comes out clean it is done.
How to Make Spiced Honey Cake
Preheat the over to 180°C (360 °F). Line and grease a 20cm round cake tin.

In a medium saucepan place butter, honey and brown sugar. Over a low heat stir the ingredients until the butter has melted and the sugar has dissolved. Remove saucepan from the heat and set aside to cool.

In a large bowl sift flour and spices. Add the cooled butter mixture and eggs. Using electric beaters, beat until the mixture is combined and smooth.

Pour batter into prepared cake tin and bake in the oven for around 40 minutes, or until golden and cooked. Test with a skewer to ensure that the cake has cooked through. The skewer will be sticky, but there should be no batter attached to it when cake is tested.

Cool in tin for 10 minutes and then remove cake from tin and cook on a wire rack.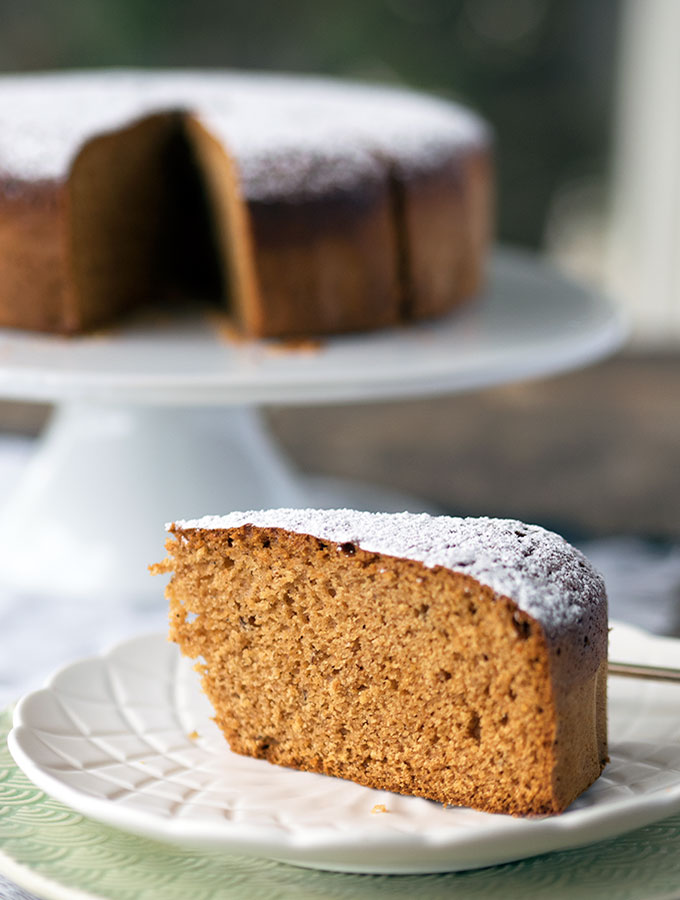 Printable Recipe
More Easy Cake Recipes