Sometimes you just feel like a slice of cake. A slice of cake that is humble, down to earth and full of fragrant spice and honey flavours. Not a fancy cake, which has been dressed up to an inch of its life and looks like it will be in the running for best dressed at the Melbourne Cup. A plain Jane cake that will satisfy the urge for something homemade, with your afternoon cup of tea or that after dinner sweet craving. This honey cake fulfils that "I just feel like a slice of cake" moment.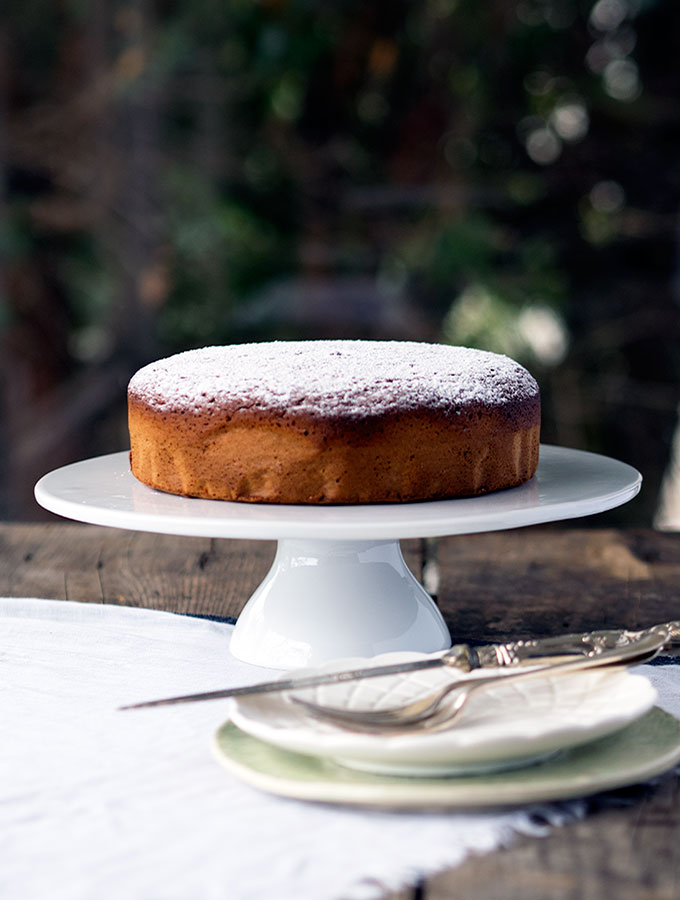 What I love about this honey cake is that you can dress it up if you want to, but I like it most of all plain, which means I can slather a slice with butter. In fact I think this cake is even better a couple of days after baking when you do slather it copiously with butter.
I often make this cake in a loaf tin, which means that after a few days you can even give it a light toasting to make it go that extra mile. That is of course if you haven't eaten it all by then.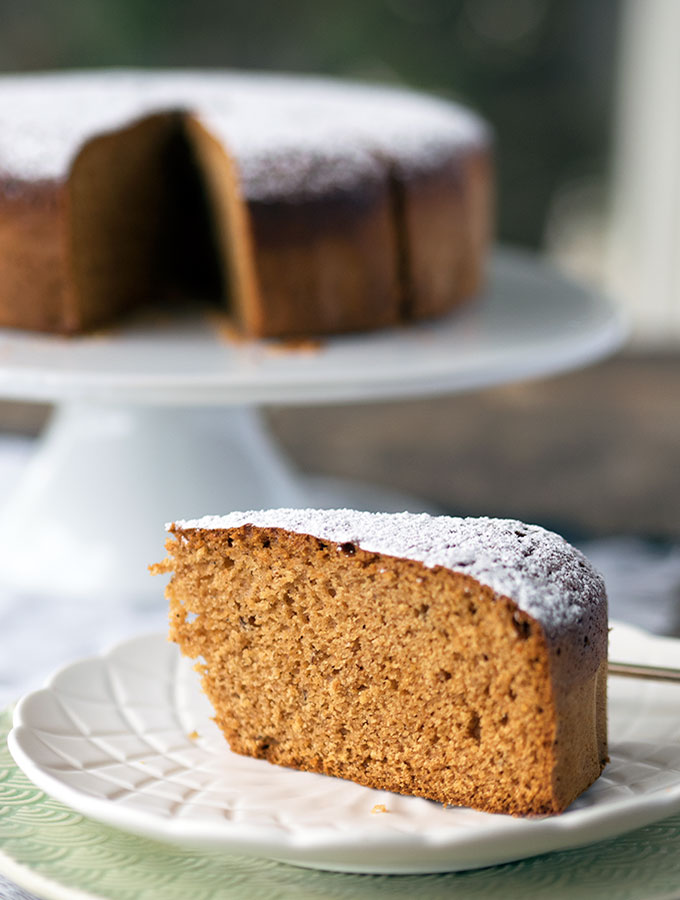 Honey cake
Easy to make, humble, down to earth and full of fragrant spice and honey flavours cake.
Print
Ingredients
150

grams

butter

250

ml

honey

100

grams

brown sugar

300

grams

self raising flour

1.5

teaspoons

cinnamon

½

teaspoon

nutmeg

½

teaspoon

ground cloves

1.5

teaspoons

ginger

2

eggs
Instructions
Preheat over to 180°C (360 °F). Line and grease a 20cm round cake tin.

In a medium saucepan place butter, honey and brown sugar. Over a low heat stir the ingredients until the butter has melted and the sugar has dissolved. Remove saucepan from the heat and set aside to cool.

In a large bowl sift flour and spices. Add the cooled butter mixture and eggs. Using electric beaters, beat until the mixture is combined and smooth.

Pour batter into prepared cake tin and bake in the oven for around 40 minutes, or until golden and cooked. Test with a skewer to ensure that the cake has cooked through. The skewer will be sticky, but there should be no batter attached to it when cake is tested.

Cool in tin for 10 minutes and then remove cake from tin and cook on a wire rack.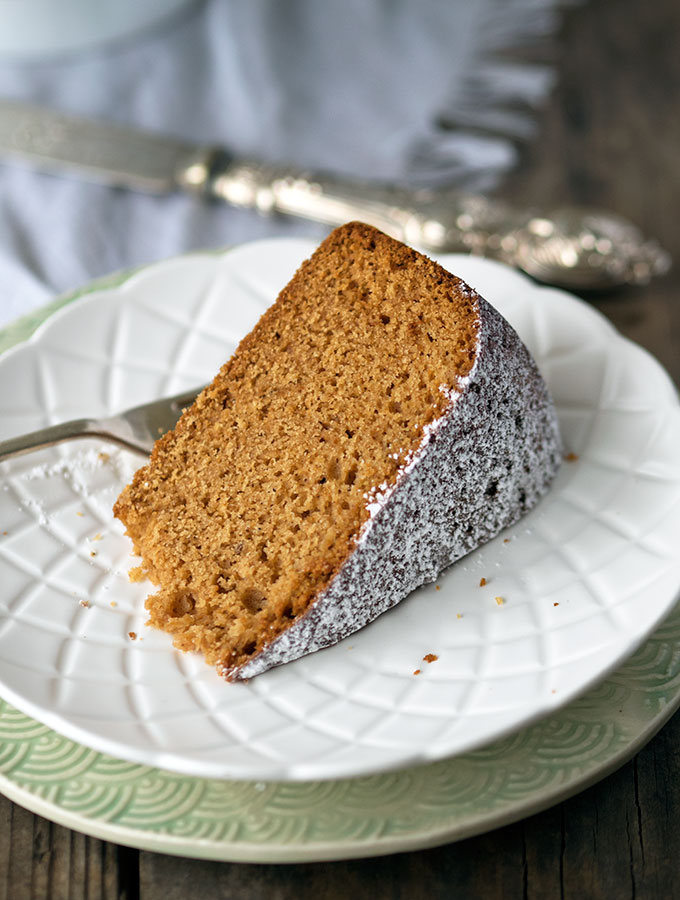 Nothing else needs to be done to the cake, but if you feel making it a little more fancy, dust with icing sugar, but it really isn't necessary. Yes, I did dust this particular cake with icing sugar, but only so it would look prettier in the photographs.  If you do feel the need for icing, a drizzle of lemon icing would go rather well with this cake. I prefer to keep it non iced and indulge in some butter slathering and toasting when the time comes.
Do you have a favourite plain Jane cake? (Apologies for any Janes I may upset by using that saying).
Sara xxx
Become a subscriber and don't miss a single delicious recipe, restaurant review or travel adventure. Plus you will also receive extra content and benefits.