I am sure you have seen the magical 2 ingredient Nutella cake gracing your Internet somewhere or other. Or maybe it's just me? Ever since I first saw this cake, I have been merrily Googling and researching what others have done and where they have gotten it completely wrong.
The Nutella cakes I had seen waltzing around the Internet all looked rather dense, almost like fudge or a brownie. In fact some people were calling the same recipe, Nutella brownies, which made perfect sense. They were more like a brownie than a cake.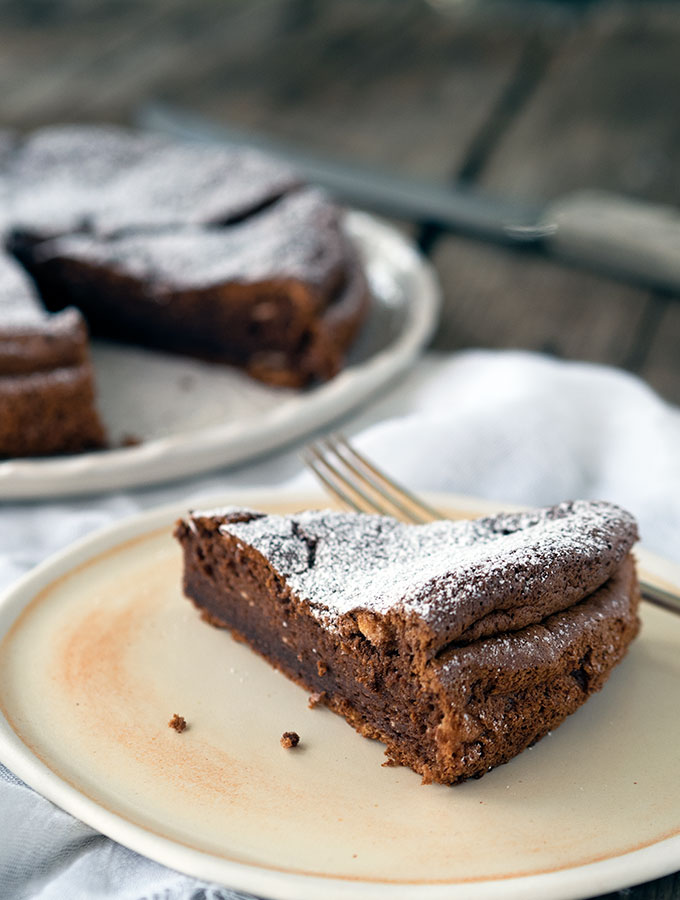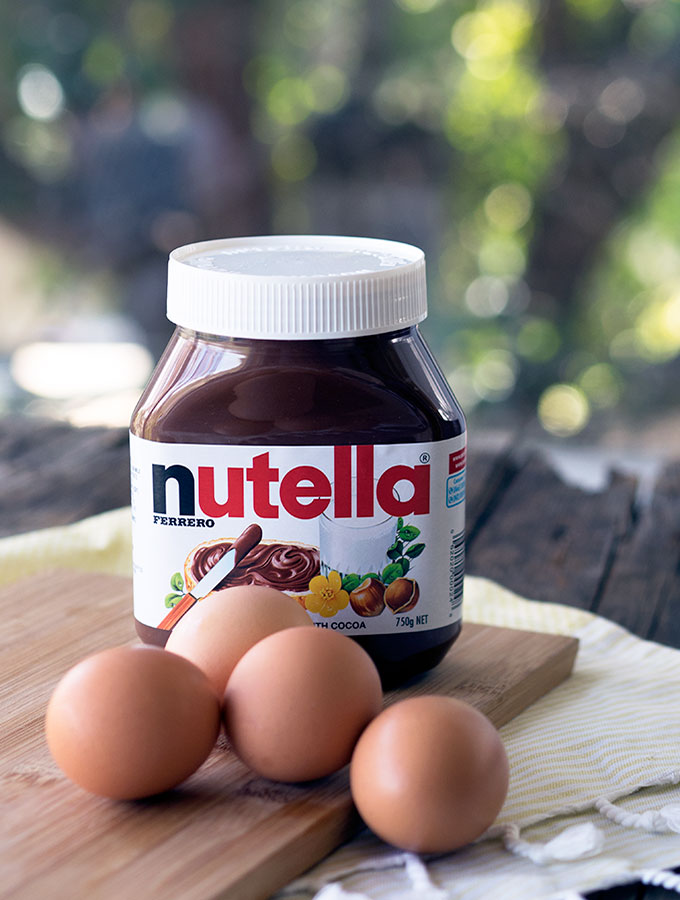 Is the idea of a two ingredient cake, which involves Nutella, too good to be true? Well it's not and it works, it works rather well if your method is en pointe.
The original method is very simple and I understand the appeal. All you need to do is beat the eggs until they triple in volume, add the Nutella, put the mixture in your prepared tin and bake.
Good in theory, but you aren't going to get the best result you can. The magic is in the eggs. You will get a far better result if you separate your eggs for this recipe. Which is eggactly (sorry, couldn't help it) what I did.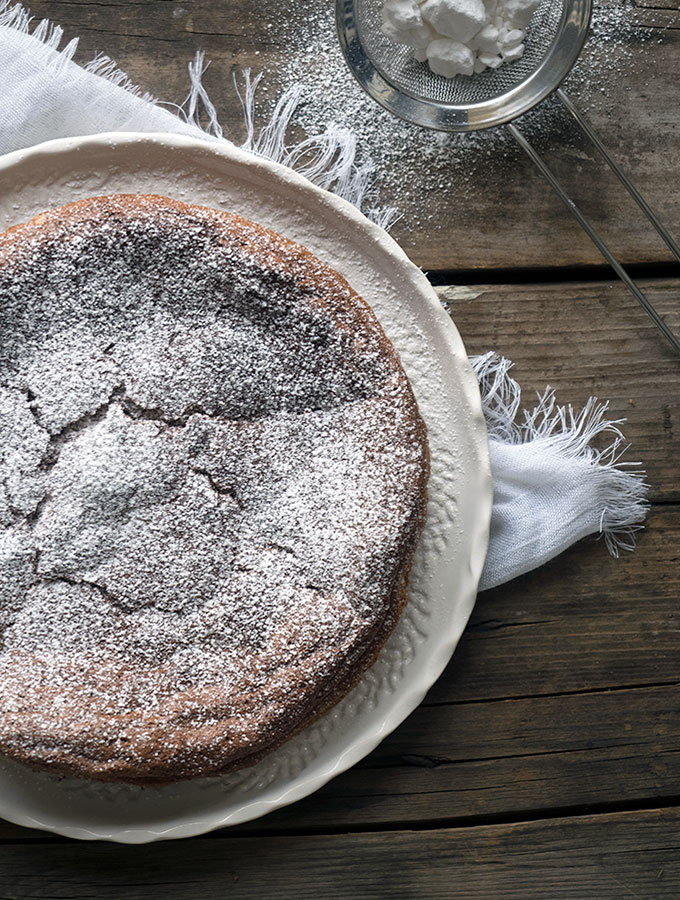 The trick is to beat your egg whites until they are stiff, like when making a sponge cake. Then add them to your Nutella and egg yolk mixture. The result is a far lighter and fluffier cake.
You also need to make sure your eggs are at room temperature, this is important. Plus don't forget to pre-heat your oven, you want it at temperature when the cake goes in to bake.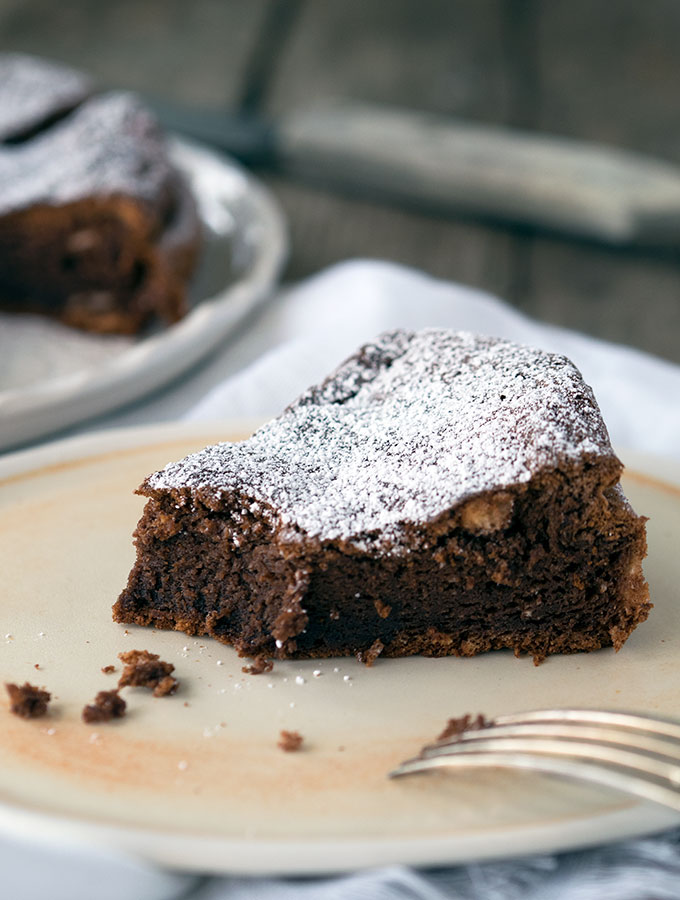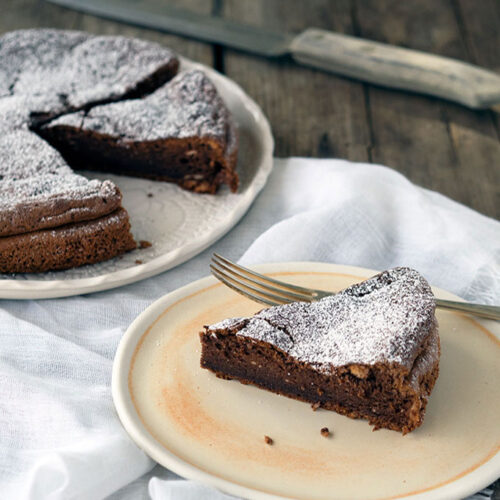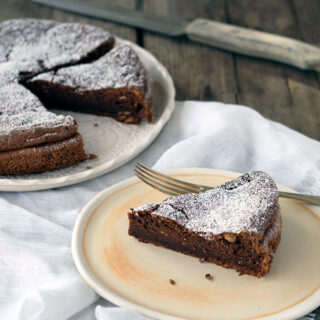 2 Ingredient Nutella Cake
A rich Nutella cake made with only 2 ingredients.
Ingredients
4

large eggs

separated, room temperature

250

grams

Nutella

room temperature
Instructions
Pre-heat oven 180°C/360°F. Line a 20cm round spring-form cake tin with baking paper.

In a large bowl beat egg yolks and Nutella. The mixture will go slightly pale and seem to thicken up a little, this is fine. Leave to the side while you beat egg whites.

Beat egg whites until stiff. If you can hold the bowl above your head, upside down, and egg whites stay in the bowl, they are perfect.

Place Nutella mixture in the microwave and cook for 10 seconds. Remove bowl and stir. Put bowl back in microwave and cook for another 10 seconds, remove and stir.

Fold 1/3 of your egg whites through the Nutella mixture. Incorporate the egg whites well. The mixture will loosen up quite a bit when the first lot of egg whites are added.

Now for the light handed work.

Add the remaining egg whites and fold in very gently. Fold through until just incorporated. If there are a few lumps of egg white visible, this is quite fine. You don't want to over fold the mixture at this point. Like when making a sponge cake.

Place mixture in to your prepared cake tin. Place on middle shelf of your oven and cook for 20-25 minutes. Test with a skewer. If it comes out clean the cake is cooked.

Leave cake in tin to cool completely. The cake will deflate on cooling. Remove cake from tin, remove baking paper, and dust with icing sugar or cocoa powder.
Did You Make This Recipe?
I do a happy dance when people share how they went. Tag me on Instagram or Twitter @bellyrumbles & #bellyrumbles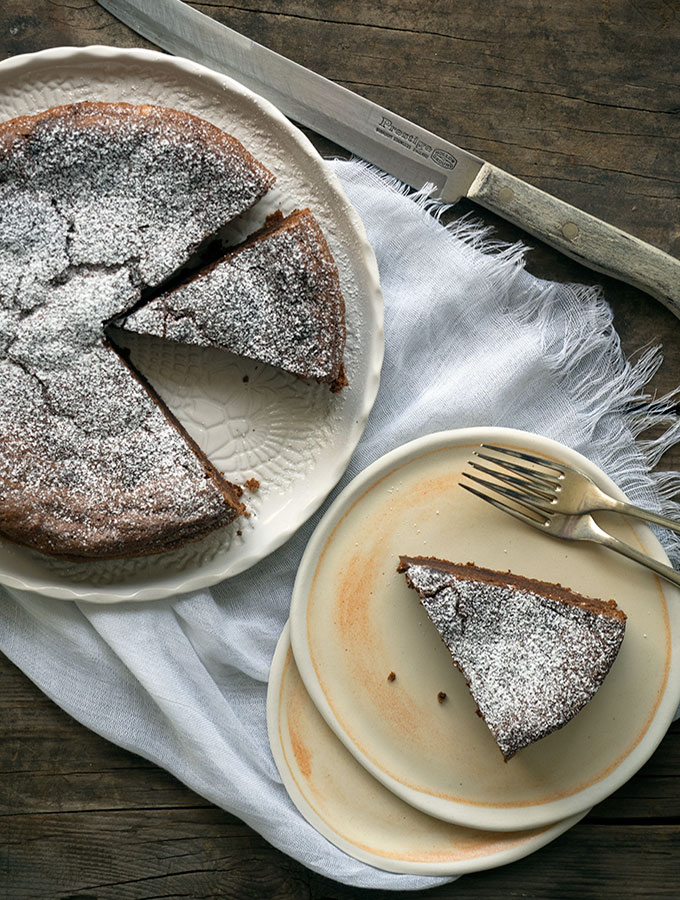 You are probably wondering how it tastes? Very much like a sponge cake to be honest. There is a slight egg flavour and the Nutella isn't as strong in taste as you would imagine. I successfully devoured two slices within an hour of making it. This is probably the best indication that it doesn't taste too shabby.
Josh came up with the idea of spreading some extra Nutella on top, like icing. Definitely worth considering for those after a real Nutella kick.
Sara xxx
Become a subscriber and don't miss a single delicious recipe, restaurant review or travel adventure. Plus you will also receive extra content and benefits.